Vienna to Dubrovnik
29 Days from $4,760
START: Vienna
FINISH: Dubrovnik
AGES: 15 - 99
THEME: Explorer
Overview
Description
Travel from Vienna to Dubrovnik on a tour through Austria, the Czech Republic, Poland, Slovakia, Hungary, Serbia, Bosnia-Herzegovina, Montenegro and Croatia. Discover a region where the past continues to weave its spell through alpine towns and green valleys, and emanates from medieval castles and austere monasteries - getting a sense of the hidden magic of Central Europe. Traversing nine countries, there is much to see and plenty of opportunity to experience the culture and the people of this enchanting pocket of Europe. Better yet, there's loads of flexibility for you to do it your own way.
Start: Vienna
Finish: Dubrovnik
Ages: 15 - 99
Theme: Explorer
Accommodation: Guesthouse (3 nights), Hostel (1 night), Hotel (19 nights), Pension (5 nights)
Destination: Dubrovnik
Highlights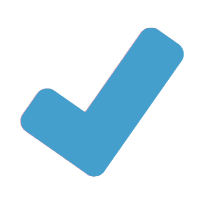 Soak up the royal history of Krakow's Wawel Castle and step back in time with a stroll through the city's medieval main square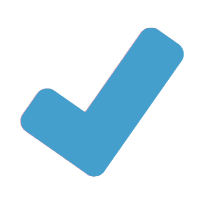 Immerse yourself in the history, architecture and bohemian vibes of the Czech Republic. Soak up the smooth sounds of jazz at a low-lit bar in Prague before stepping right into a fairytale in the World Heritage-listed town of Cesky Krumlov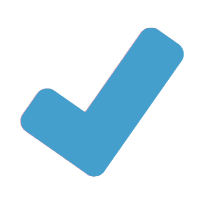 So much of what is great about Europe can be found in Vienna. Revel in the city's rich offerings of art, history and music and stroll along the eclectic Ringstrasse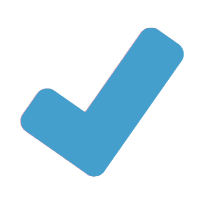 Enjoy a scenic walk along the banks of the River Danube in Budapest. Threaded with bridges and hemmed in by castles and historic city buildings, Europe's second longest river is also one of its most beautiful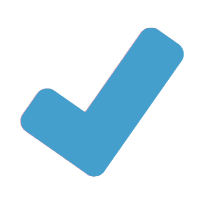 Hike in the picturesque Tatra Mountains and traverse the steep slopes via funicular, gondola and electric steam train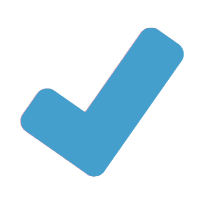 Cross the Chain Bridge in Budapest and take the funicular up to Buda Castle for beautiful views over Pest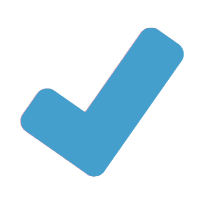 Wander through Belgrade's Bohemian quarter and grand 19th-century boulevards, before launching yourself into its animated nightlife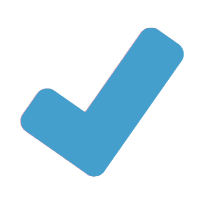 Witness Mostar's famous bridge divers hurl themselves from the stones of a bridge that has stood their for centuries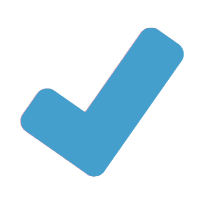 Sarajevo is one of the most scenically located cities in Europe. See the sights on a guided walking tour and learn about its recent history as a city under siege
Itinerary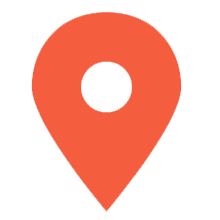 Day 1 : Vienna
Welcome to Vienna, Austria. Your adventure begins with a welcome meeting at 6 pm. You can arrive at any time during the day as there are no activities planned until this important meeting. Please confirm with the hotel reception where and when it will take place, or check the reception noticeboards. If you're going to be late, please inform the hotel reception. We'll be collecting your insurance details and next of kin information at this meeting, so please ensure you have all these details to provide to your leader. Vienna is a beautiful city, so if you arrive early make sure you go for a walk. Perhaps even take a spin on the famous old Prater Ferris Wheel. Use the evening getting to know your fellow travellers over dinner. Your base for two nights in Vienna is Magdas Hotel – an accommodation that is unlike any other hotel you are likely to come across on your travels. Magdas Hotel is a social project bringing refugees from all over the world to work together in one place. Hotel is staffed with refuges so expect to hear different languages and different stories from all over the world. Also the building's history is interesting – it's a former old people's home and homeless shelter which has been completely renovated. Most of the furniture is also re-cycled, renovated and re-purposed. The place is full of love, passion and unity. It's full of colours and smiley faces. Magdas Hotel 'brings together what belongs together'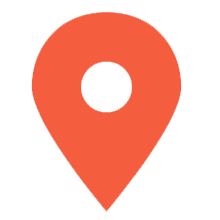 Day 2 : Vienna
Join your leader for a walk through the city's compact centre this morning (approximately 2 hours). Stop at the gothic St Stephens Cathedral, wander past the neo-classical grandeur of the Graben and onwards to the Hofburg Palace. Continue along the Ringstrasse and then finish your orientation of the city at the State Opera House, one of the world's most important opera houses and the heart of classical Viennese culture. Art lovers have a vast choice of museums, from the Albertina to those located in the Museum Quarter. You have the rest of today to explore Vienna and its surrounds. You might like to head out to Schoenbrunn for a guided audio tour of the summer palace, designed by Empress Maria Theresa. The Gloriette Monument has incredible views of Vienna and the palace gardens are free to all visitors, but there's a charge for entrance and tours of the palace. In the evening, perhaps head out for some Viennese cuisine.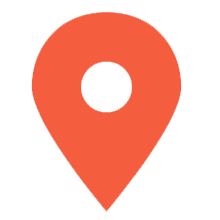 Day 3 : Cesky Krumlov
Depart Vienna by minivan in the morning and cross the border into the Czech Republic (approximately 3.5 hours). Our first stop is the southern Bohemian town of Cesky Krumlov. This picturesque medieval town dates back to the 13th century and is straight out of a fairytale. Cesky Krumlov (pronounced 'Che-skee Krum-lov') means 'crooked meadow', which is befitting of a town that's nestled in a sharp bend of the Vltava River. Venture out on an included cycling trip in the afternoon, across rolling hills and through tiny hamlets (approximately 2-2.5 hours). If you have time, explore the city's castle and its fabulous masquerade hall, or climb the tower for aerial views of the town. For the active, there's the option to canoe or kayak down the river.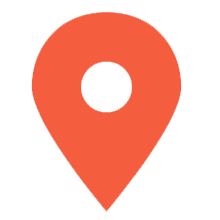 Day 4 : Cesky Krumlov
Today is a free for you to enjoy as you please. Perhaps take an optional guided walking tour of the town, which includes commentary of the mysteries that lie behind every shopfront and house on the crooked little streets. For those who want a bit more culture, and time permitting, visit the Egon Schiele Art Centrum and browse the gallery that's dedicated to the Austrian painter. If you are an adventurous spirit, jump in to a canoe and discover the town from a perspective of Vltava River.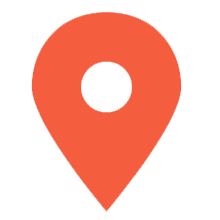 Day 5 : Prague
Farewell this southern bohemian town and travel by bus to Prague (approximately 4 hours). On arrival into Prague, head out on an orientation walk with your leader, and spend the rest of your afternoon as you wish. Perhaps discovering another great side of Prague: the longest-standing and respected jazz scenes in Europe, is a good way to spend an afternoon. If you should find yourself out until the early hours in an atmospheric jazz club, have a wander along Charles Bridge or Old Town Square as the sun rises for magical photo opportunities.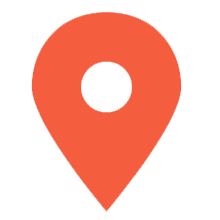 Day 6 : Prague
Today is free to explore Prague. The city offers many possibilities, so perhaps take a walk around the Jewish Quarter and pay respects at the Gothic looking Old Jewish Cemetery. This is Europe's oldest surviving Jewish cemetery, with 12,000 tombstones and 100,000 graves. Visiting The Museum of Communism can shade some light on this part of dark history shared by most of central European countries which somehow isn't yet well known to the broader audience. Visiting town hall Clock Tower is a great way to finish off a busy day, before heading out for a dinner, and perhaps a pint of good, Czech lager.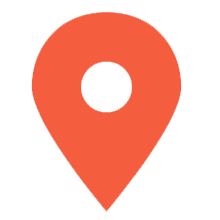 Day 7 : Prague
Spend some time this morning at Prague Castle, the biggest castle in the Czech Republic, where you'll find the famous St. Vitus Cathedral and colourful alleyway of the Golden Lane. A bike tour through the city is a great way to see a lot of the city's sights and attractions in a short period of time. If you can make time, take a day trip out of town and visit Kutna Hora. The Bone Church (Sedlec Ossuary) is a particularly unique experience. Perhaps use your evening to head out for dinner with the group.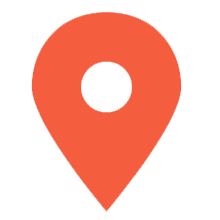 Day 8 : Gory Sowie
Heading north by train, arrive in the small town of Broumov from where you'll cross the Czech–Polish border. From here you'll be transferred in a private vehicle to the nearby small village in range of Gory Sowie (translated as Owl Mountains). Today's travel time will be around four hours in total. On arrival, check in to our pension situated at the foot of highest mountain in the range – Wielka Sowa. On arrival, visit a nearby underground city from the tragic times of the WWII. Osowka is a mysterious underground complex where workers from concentration camps were forced to work in order to create huge systems of concrete corridors, fortifications and halls. As the work was kept in secret, until now there is many theories trying to explain what the underground city was meant to be used for. Find out yourself on an included guided visit this afternoon.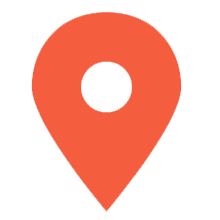 Day 9 : Krakow
Continue east today by private bus and journey to Krakow (approximately 5 hours). Possibly the best known of all Poland's cities, Krakow was the residence of Polish kings from the 11th to the 17th centuries, and its Old Town is a World Heritage-listed site. Take part in leader led orientation walk and once you know your whereabouts, perhaps go and discover one of the biggest and arguably most beautiful medieval squares in Central Europe. Afterwards make your way to the Jewish Quarter and soak up the easy-going atmosphere of this place. In the evening, perhaps head out for some good Polish grub.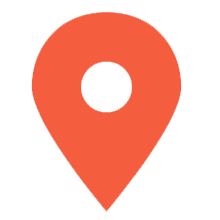 Day 10 : Krakow
Today, explore the city in your own time. Discover Wawel Royal Castle, which sits atop a hill next to the Vistula River. Check out the 13th-century town square of Rynek Glowny and get a glimpse inside St Mary's Basilica which features an extraordinary wood-carved Gothic altarpiece. There's also the lovely neo-Gothic St Francis' Basilica, which has some of Poland's best Art Nouveau. In Krakow, you will also find the second oldest university in Central Europe (the oldest is in Prague). Jagiellonian Univeristy counts Copernicus and Pope John Paul II among its alumni. If you can tear yourself away from Krakow, head out to the Wieliczka Salt Mines, a network of tunnels and chambers some 135 metres below the ground. This is a salt mine that was in operation for over 700 year and is listed as a World Heritage site. The mine has a labyrinth of tunnels, pits, and chambers, all hewn by hand from solid salt, with beautifully adorned chapels and underground lakes. Don't miss a look at the elaborate salt chandeliers and carvings in the Blessed Kinga Chapel. Krakow has many cellar restaurants and pubs. Perhaps end the day indulging in a few drinks and a plate of pierogi in one of the city's cheerful establishments.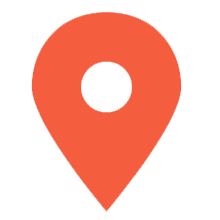 Day 11 : Tatra Mountains
Say farewell to Krakow today and travel by local buses through southern Poland to Zakopane where you will switch on to a private transport (approximately 5 hours altogether). The trip may be long and a little slow, but the scenery of rolling hills and tiny villages is soothing. Tatranska Lomnica is your destination in Slovakia. It's a small alpine resort at the base of the Vysoke Tatry (High Tatra) Mountains. The Tatras, the highest range of the Carpathians, stretch for about 60 kilometres across the Polish-Slovakian border and are a trekker's dream. The evening is free for you to enjoy as you please. Perhaps the best way to do it is to sit back, kick your feet up and soak in the atmosphere of this beautiful mountainous region.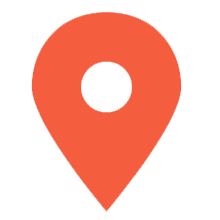 Day 12 : Tatra Mountains
This morning head out on an included hike in the Vysoke Tatry mountains. The most known route is about 6km in length and it is normally completed in 3 hours, including stops on the way. The route includes gradual hill ascents and descents and walking on gravel and uneven rocky surfaces with some slippery sections. The pace and distance will be decided on the day, depending on weather and group abilities – parts of it will involve travelling by funicular, gondola and electric train. It's a good idea to bring a snack lunch with you for the day. It won't be very challenging, but a basic level of fitness will help you to enjoy it to the fullest. An alternative and easier route can be suggested by the tour leader to those that do not wish to complete the long walk. We recommend a good pair of comfortable shoes and clothes for unpredictable mountainous weather. During the walk, you may notice that some parts of the forest have been destroyed. This was the result of a tornado-like storm in 2004 that decimated approximately 10,000 hectares of timberland. In the afternoon, head back to the accommodation and enjoy the remainder of the day in this beautiful location.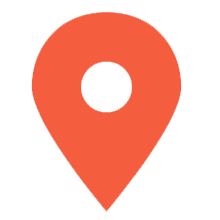 Day 13 : Budapest
You have an early start today for the long journey to Budapest. As there won't be too much free time to explore on arrival, perhaps check in to the accommodation and then go for a brief walk around the city to get your bearings. The grand architecture and boulevards evoke a bygone era, while glamorous stores and glitzy restaurants make this one of the truly great cities of Europe. Take the evening as an opportunity to relax after a long day of travelling. Visiting one of Budapest's many restaurants or bars is a great way to do it.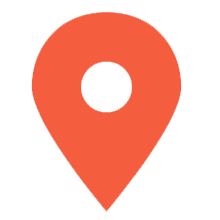 Day 14 : Budapest
Today you have a full free day to explore Budapest. Known as 'The Pearl of the Danube', Budapest is a great city to enjoy from the water. Perhaps take a boat trip along the river or catch a funicular up to the castle for spectacular views of the Parliament Building. Perhaps head to Statue Park to see the communist monuments that were removed from the city after the fall of the Iron Curtain. One unmissable activity is a soak in Budapest's hot thermal baths. The pools vary in temperature, and some even feature whirlpools or seats where you can enjoy a game of chess. You might like to take part in one of our Urban Adventure day tours, such as the Budapest Custom Tour or Bites and Sights. See more at urbanadventures.com/destination/Budapest-tours.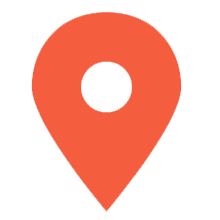 Day 15 : Budapest
Arrive in Budapest, Hungary's intoxicating capital, on the banks of the Danube River. Admire intricate carvings on resplendent buildings, cross the iconic Chain Bridge to explore the Castle District or perhaps see the city from its best angle on a boat cruise. In free time, uncover national history on a visit to Heroes' Square, head to the Szechenyi Baths for a soak in the healing waters or simply meander through winding streets snacking on local delicacies.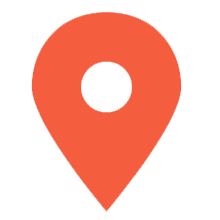 Day 16 : Budapest
Today you have a full free day to explore Budapest, known as 'The Pearl of the Danube'. Admire intricate carvings on resplendent buildings, cross the iconic Chain Bridge to explore the Castle District, or simply meander through winding streets snacking on local delicacies. Budapest is a great city to enjoy from the water. Perhaps take a boat trip along the river or catch a funicular up to the castle for spectacular views of the Parliament Building. With so much to see and do, hiring a bicycle is another great way to move between the sights. Perhaps head to Statue Park to see the communist monuments that were removed from the city after the fall of the Iron Curtain. You might like to take a tour of the beautiful Hungarian State Opera House, or check out the Hungarian National Museum. One unmissable activity is a soak in the healing waters of Budapest's hot thermal baths.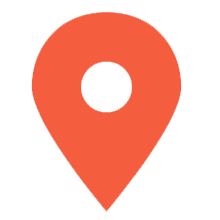 Day 17 : Osijek
Cross the border into Croatia and travel by private van through the Hungarian Puszta to a land of cornfields, vineyards and pastel-hued villages, famed for its cuisine – the Slavonian capital of Osijek (approximately 4 hours). This laid-back university town features an enchanting medieval citadel (Tvrđa), as well as the Upper Town, only a short walk along the banks of the Drava. Many cafes line the river, inviting you to join in on the Croatian national pastime: people watching. Osijek is a fairly well-designed city easily navigated on foot. There are also numerous cycling routes throughout the city. Navigate the hallways of grand buildings, stroll along the banks of the Drava River or pick up the true flavours of this destination at a local cafe.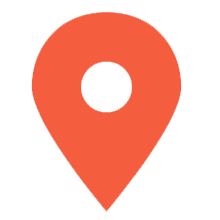 Day 18 : Osijek
Today is a free day to explore Osijek and its surrounds. You might like to visit the small provincial town of Dakovo, about 35 kilometres south of Osijek. The town is dominated by an impressive neo-Romanesque cathedral. While here, don't miss seeing a workout session at the Lipizzaner horse training stables and learn about their history from a local guide. You could also use the day to do a full day trip that includes a visit to the wetlands of Kopacki Rit Nature Reserve for a spot of bird watching, nearby Tikves Castle, historical Batina Hill from where you can see both Hungary and Serbia across the Danube, wine tasting at Belje wine cellar and lunch at the etno-village at Karanac. In Osijek itself there's the Museum of Slavonia and the Archaeological Museum to explore. Or you could just hire a bike and cycle around this delightful region. However you're feeling, there are plenty of options to choose from today. This evening, maybe discover some of the best cuisine in Croatia with traditional dishes like fiš paprikas (fish stew with hand-made noodles), kulen (spicy sausages), and čobanac (stew).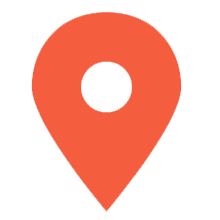 Day 19 : Vukovar / Ilok / Novi Sad
Today travel to Novi Sad by private minibus. Learn more about recent history by taking a side trip to nearby Vukovar en-route, a town that symbolises the devastation of the recent war – the town fell in 1991 after the fiercest and most protracted battle seen in Europe since 1945. The town's ruined water tower now stands as a memorial of the ethnic war that raged in this region during the early 1990s. Next up is a visit to a local vineyard in quaint Ilok to see the workings of a family-run vineyard. The old wine cellar dates back to 1450, and is the first originally purpose built wine cellar in this part of Europe. Taste a range of their wines, including the famous Ilok Traminac Premium wine, which was served at the celebration of the coronation of Queen Elizabeth II. Head across the border into Serbia to the historic town of Novi Sad (approximately 1 hour). Sitting on the banks of the Danube River, the city is surrounded by fertile farms and vineyards and features an interesting mix of traditional Serbian cultural heritage and Austro-Hungarian architecture. During your free afternoon make sure you stop by the city's fortress of Petrovaradin, which sits right on the Danube and contains a museum of historic artefacts from the region.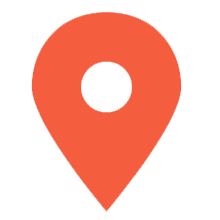 Day 20 : Belgrade
Travel by two-hour train or bus to Belgrade. Known as the' White City', Belgrade is one of the oldest cities in Europe. Sitting at the confluence of two major rivers the – Sava and the Danube – it's an important intersection between Eastern and Western Europe. Here you'll experience an energetic mix of progressive flamboyance and conservative customs. On arrival, enjoy a guided tour of the city's wide boulevards and squares, and the historic and green heart of Kalemegdan Park. The park is home to Kalemegdan Fortress, which has overlooked the Danube River here for centuries. In the evening, head down to Skadarska Street in the bohemian quarter of Skadarlija to sample some authentic local food and enjoy the lively atmosphere, in a place where Orthodox churches vie for space next to fashionable nightclubs.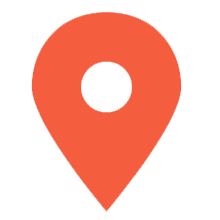 Day 21 : Belgrade
Today is a free day to further discover Belgrade. You might like to take a cruise along the Danube River, passing the Kalemegdan Fortress, Pancevo Bridge and Zemun. Make sure you visit the imposing Hram Svetog Save (St Sava Church). Alternatively the local market Zeleni Venac can keep you occupied for hours. Perhaps take a stroll through the Nikola Tesla Museum to learn about the life and work of Serbia's greatest inventor, or check out the city's Ethnographic or Military Museums. You can climb the 36-metre, 1896 Gardos tower in Zemun for sweeping views of the city and the Danube, or get a crash course in Serbian contemporary art at Zepter Museum. If the weather is warm, why not brave the crowds on Ada Ciganlija beach, where you can swim, take part in water-sports or simply soak up the sun with a cocktail. Throughout the summer months, Belgrade hosts a variety of musical and cultural events and the city is abuzz with people and activities. The city's nightlife has become legendary throughout Europe, with several hundred floating bars, restaurants and nightclubs lining the Danube and Sava rivers.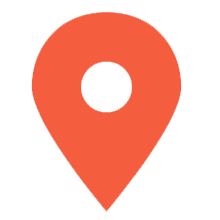 Day 22 : Sarajevo
Today travel by bus through beautiful countryside to Sarajevo. The journey will take around eight hours in total, so sit back and enjoy the scenery. Sarajevo is Bosnia and Herzegovina's small but vibrant capital. Twenty years after the end of a devastating war, Sarajevo is slowly asserting itself as one of Europe's most beautiful and interesting destinations. The city often draws comparisons with Istanbul as a city that mixes east and west – dotted with minarets, mosques, bazaars and the aroma of coffee. On arrival, embark on a guided tour to gain an insight into the history and culture of the city. Sarajevo is one of the few cities in the world that features an Orthodox church, a Catholic church and a mosque (the famous Begova Džamija) all within close proximity. In the evening, perhaps enjoy a simple but delicious meal in Bascarsija, Sarajevo's old bazaar. Out from here the city's history unfolds – from Ottoman-era buildings to the elaborate constructions of the Austro-Hungarian period and on to the ugly structures of the communists. Try the local speciality of bosanski cevapi (grilled minced meat mixed with mild spices).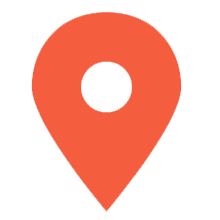 Day 23 : Mostar / Sarajevo
Today head out of Sarajevo for a day trip to Mostar, a town situated in a beautiful valley in the high mountains of Herzegovina (approximately 2.5 hours). Thanks to the river Neretva Mostar was able to develop as a city in the barren landscape of Herzegovina. Neretva's size turned Mostar into a trading centre of the region very early on. The city was the most heavily bombed settlement in Bosnia during the war, but it has since been rebuilt and now features on UNESCO's World Heritage list. On arrival, head to the famous Stari Most Bridge, first built by the Ottomans in 1565 – it was the great architect Mimar Hajrudin who succeeded with the impossible mission to cross the Neretva River with a single span stone bridge. The bridge also made headline news during the Yugoslav wars when it was destroyed in 1993. It was rebuilt and reopened in 2004, and there's an interesting museum about its history next to the bridge itself. If you're lucky you'll see the famous bridge divers hurl themselves into the icy waters below. It's a tradition for the young men of the town to make the jump, and it's now an annual competition. In the evening, return to Sarajevo, where you'll enjoy a cooking class and included dinner at your pension.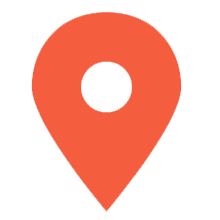 Day 24 : Sarajevo
Enjoy a free day in and around Sarajevo. You could take an optional day trip out to the thermal springs and green parks of Ilidza, the source of the River Bosna. You might prefer to discover local history with a visit to the History Museum and the Sarajevo War Tunnels (dug underneath the airport runway and used to smuggle provisions into the city during its siege), or learn about the tragedies faced by the city's Jews at the Jewish Museum. Perhaps get cultural with a stroll through the Art Gallery of Bosnia and Herzegovina. Perhaps return to Baščaršija and get lost in the mosques, caravanserais, and stone-vaulted bazaars, snacking on burek or ćevapi, or ramble along through Park Prinčeva for views of the city. The Pivnica HS brewery, which also has a restaurant, is a good place to sample local award-winning beer and spend an evening.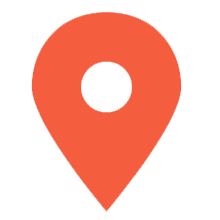 Day 25 : Durmitor National Park / Niksic
Board our private transfer and travel through beautiful countryside to Montenegro, arguably one of the most stunning countries in the world. The drive today is long (approx 7-9 hours) but very scenic, and we will stop numerous times, so have your camera at the ready. Get back to nature by travelling into the heart of the beautiful Durmitor National Park. This World Heritage site was formed by glaciers and is crisscrossed with rugged mountains (40 of which reach over 2,000 metres in height), pristine pine forests, two deep canyons, rivers, crystal lakes and underground streams. Enjoy a hike through this wonderful, lesser-explored wilderness, along the shores of a lake (approx 2km). Keep an eye out for some of the 163 species of bird or 50 species of mammal that the region is home to. If you prefer to opt out of the hike you can instead just take in the tranquil surrounds until the group returns. Continue to the nearby town of Niksic where you will spend the night.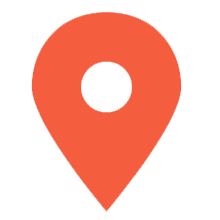 Day 26 : Kotor
Today drive to Kotor (approximately 3 hours). This 5th-century World Heritage-listed city is set on a secluded bay, with towering peaks surrounding a rocky coastline dotted with pretty waterside towns. Upon arrival why not head out to see the 12th-century Cathedral of St Tryphun, the South Gates of Kotor (the Gurdich Gate) and the Armoury Square (Trg od oruzija). You might like to get delightfully lost in the crooked alleyways, checking out the boutiques and cafes, or climb the hills behind the city to visit Kotor's ruined fortification walls. A one-and-a-half hour hike up the stone steps, past churches, gates, and bastions to the Fortress of Sveti Ivan at the top rewards you with magnificent views across town and the brooding Bay of Kotor. In the evening the city walls are prettily lit up to provide a unique night-time perspective.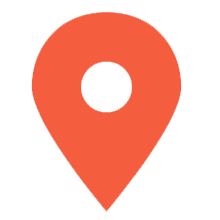 Day 27 : Kotor
Today you have the opportunity to take part in optional day trips out of Kotor. Perhaps take a cruise on Kotor Fjord, visiting the twin islands of Our Lady of the Rocks and Sveti Dordje (St George), with its church in the middle of the bay. Legends has it that sailors once spotted an image of the Virgin Mary on a rock here, and so then each time they completed a successful voyage they added another rock as an offering. Eventually so many were added that an island emerged and the church was built on top of it. Alternatively, consider a trip to Budva, a mere 30-minute busy ride out of Kotor. With its busy beaches, charming Old Town, bustling restaurants and bars, Budva is like Montenegro's little version of Miami. For some more history, head up to Montenegro's former capital Cetinje, now a laidback village with grand mansions that were used as embassies in days gone by. Enjoy a final night in Kotor, perhaps by listening to some of the live music that gets the cobbled streets busy.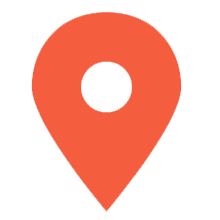 Day 28 : Dubrovnik
Depart Montenegro on a three-hour bus journey along the beautiful southern coast of Croatia to Dubrovnik. Dubrovnik's walled old town is often referred to as the pearl of the Adriatic despite its tiny size, and it's now famed for it's part in the TV show 'Game of Thrones'. On arrival, head out on a walk along the city walls with your leader, enjoying views of the sparkling Adriatic Ocean. You'll also visit Big Onofrio's Fountain, built by the European architect Onofrio della Cava in the 15th century to supply water to the city. Afterwards, perhaps check out the 13th-century Franciscan monastery or the Sponza and Rector's Palaces, the only Renaissance buildings in the city to survive a devastating earthquake and fire in 1667. You might like to visit the city's War Photography Museum, or if you have time, even take a boat trip to nearby Lokrum Island, where you will find the French-built Fort Royal Castle, a monastery, and a botanical garden that dates back to when the Austrian archduke Maximilian had his holiday home on the island. At the end of your journey, perhaps you'd prefer to simply unwind on a beach. On the last night of your trip, why not enjoy one last meal with the group and toast to your adventures.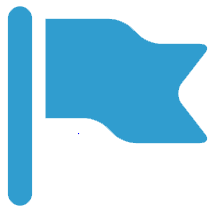 Day 29 : Dubrovnik
Today your adventure comes to an end. There are no activities planned and you are free to depart at any time. There's lots to see and do here in the wonderful city of Dubrovnik, so perhaps stay a few extra days.
What's Included?
Meals
25 Breakfasts, 1 Dinner
Transport
Bicycle, Metro, Private vehicle, Public bus, Taxi, Train
Accommodation
Guesthouse (3 nights), Hostel (1 night), Hotel (19 nights), Pension (5 nights)
Included Activities
City Walls Walk Dubrovnik
Availability
Important Details
Joining Point
Magdas Hotel
Laufbergergasse 12
Vienna
AUSTRIA
Phone: +43 1 7200 288
Finishing Point
Hostel Sol
Obala Ivana Pavla II 13
Dubrovnik
CROATIA
Phone: +385 20610300
Physical preparation
This trip can be enjoyed by just about anyone with a reasonable level of fitness.
Important information
SINGLE SUPPLEMENT
A Single Supplement is bookable on this trip, subject to availability at the time of booking. The price of the single supplement does not include the following nights, where a single room does not form part of the package. In this case you will be matched up with another traveller of the same gender. If a single room becomes available at check-in for these nights, there may be the option for you to upgrade to a single room and pay the surcharge locally for that night:
- Day 3-4 Cesky Krumlov
- Day 26-27 Kotor
Please also note that due to the small properties we use in Europe there is only a limited amount of single supplements available per trip departure. If you would like to book a single supplement and enquire about availability please speak to your booking agent.
Group leader
All Intrepid group trips in Europe are accompanied by one of our local European group leaders. 'Local' in this context means a leader who is European or lives in Europe. The aim of the group leader is to take the hassle out of your travels and to help you have the best trip possible. Intrepid endeavours to provide the services of an experienced leader however, due to the seasonality of travel, rare situations may arise where your leader is new to a particular region or training other group leaders. Your leader takes care of logistics, will provide information on the places you are travelling through, offer suggestions for things to do and see, recommend great local eating venues and introduce you to our local friends. While not being guides in the traditional sense you can expect them to have a broad general knowledge of the places visited on the trip, including historical, cultural, religious and social aspects.
At Intrepid we also aim to support local guides in the individual cities or locations we travel to. If you are interested in delving deeper into the local culture at a specific site or location then your leader can recommend an optional local guide service in most of the main destinations of your trip.
Safety
Many national governments provide a regularly updated advice service on safety issues involved with international travel. We recommend that you check your government's advice for their latest travel information before departure and ensure that your travel insurance covers you for all areas your itinerary covers. Please refer to our website's safety page for links to major travel advisories and updates on safety issues affecting our trip.
We strongly recommend the use of a neck wallet or money belt while travelling, for the safe-keeping of your passport, air tickets, cash and other valuable items. Leave your valuable jewellery at home - you won't need it while travelling. Many of our hotels have safety deposit boxes, which is the most secure way of storing your valuables. A lock is recommended for securing your luggage.
Your leader will accompany you on all included activities, however during your trip you'll have some free time to pursue your own interests, relax and take it easy or explore at your leisure. While your leader will assist you with the available options in a given location, please note that any optional activities you undertake are not part of your Intrepid itinerary, and Intrepid makes no representations about the safety of the activity or the standard of the operators running them. Please use your own good judgement when selecting an activity in your free time. Please also note that your Leader has the authority to amend or cancel any part of the trip itinerary if it's deemed necessary due to safety concerns.
For more details on the type of conditions and safety standards you can expect on your trip, please refer to Intrepid's operational safety policy on our website. We recommend that you take a moment to read through this information before travelling, and would appreciate any feedback on how well it's being implemented in the field:
http://www.intrepidtravel.com/contact-us/safety
SCAMS
Common scams operating in Europe include ploys to get you fined on the metro without a validated ticket. Ensure that you always travel with a validated ticket (have your ticket stamped). Another common scam is used by children who distract you with a map or a newspaper and while you are attending to them, steal your valuables. You may also come across players offering you to participate in the so-called "shell game". This is a scam and you will most certainly lose your money.
FIRE PRECAUTIONS
Please be aware that local laws governing tourism facilities in this region differ from those in your home country and not all the accommodation which we use has a fire exit, fire extinguishers or smoke alarms.
TRAFFIC AND DRIVING ON THE OTHER SIDE OF THE ROAD
Depending on where you come from please note that drivers in this part of the world may drive on the opposite side of the road from what you are used to. Look both ways before crossing any road. Traffic can be a little more chaotic than you might be used to at home. Be aware!
PETTY THEFT AND PERSONAL SAFETY
While travelling there is always the risk of pick-pocketing and petty theft, particularly in the more touristy cities. We recommend that you exercise caution when walking alone at night and encourage you to walk together and only on main, well-lit thoroughfares. Be particularly vigilant on public transport. Simple measures like carrying your day pack on your front, not hanging your bag over the back of your chair or on the floor and wearing money belt will reduce any chance that your valuables should go missing.
Visas
Visas are the responsibility of the individual traveller. Entry requirements can change at any time, so it's important that you check for the latest information. Please visit the relevant consular website of the country or countries you're visiting for detailed and up-to-date visa information specific to your nationality. Your consultant will also be happy to point you in the right direction with acquiring visas. Visas can take several weeks to process, so familiarise yourself with any requirements as soon as you have booked your trip to allow for processing time.
Australian, New Zealand, Canadian, US and British citizens currently do not require a visa to enter countries visited on this trip. Other nationalities should check with the relevant embassy or consulate in their home country for up to date visa information.
Passports have to be carried, but normally you do not need to show them. Stamps are no longer issued at border crossings.
Why we love it
Soak up the royal history of Krakow's Wawel Castle and step back in time with a stroll through the city's medieval main square
Immerse yourself in the history, architecture and bohemian vibes of the Czech Republic. Soak up the smooth sounds of jazz at a low-lit bar in Prague before stepping right into a fairytale in the World Heritage-listed town of Cesky Krumlov
So much of what is great about Europe can be found in Vienna. Revel in the city's rich offerings of art, history and music and stroll along the eclectic Ringstrasse
Enjoy a scenic walk along the banks of the River Danube in Budapest. Threaded with bridges and hemmed in by castles and historic city buildings, Europe's second longest river is also one of its most beautiful
Hike in the picturesque Tatra Mountains and traverse the steep slopes via funicular, gondola and electric steam train
Cross the Chain Bridge in Budapest and take the funicular up to Buda Castle for beautiful views over Pest
Wander through Belgrade's Bohemian quarter and grand 19th-century boulevards, before launching yourself into its animated nightlife
Witness Mostar's famous bridge divers hurl themselves from the stones of a bridge that has stood their for centuries
Sarajevo is one of the most scenically located cities in Europe. See the sights on a guided walking tour and learn about its recent history as a city under siege
Is this trip right for you
Sections of this trip will be travelled by train. The journey from the Tatra Mountains to Budapest will be especially long, taking approximately 10 hours and with at least 3 changes. Train travel is a fast way to traverse long distances, allowing you to avoid traffic jams and arrive right into the city centre. Trains are comfortable and often decked out with air-conditioning, toilets, a snack bar (or vending machine) and power points. Please note that you'll have to carry your own luggage on and off the train, so make sure it doesn't exceed our weight and size recommendations. You can find this information in the 'What to Take' section of the trip notes.
On day 12 we plan to go for a day's hike in High Tatra Mountains. To fully enjoy the day, you should have a basix level of fitness. Please also make sure you bring appropriate clothing and footwear; rain coat and sturdy trainers or walking boots are a must.
In many Central European cities streets are made of cobblestones and you may expect potholes. That is also the case in the Balkans. In addition, some of the accommodation we use across these regions may not have lifts, so you will be expected to carry your luggage up and down some stairs. It is recommended that you leave any wheelie bags/case at home and bring a backpack instead.
Summer temperatures can be extreme in many of the regions visited (over 40°C), which can be uncomfortable. It's important to use sun protection, wear layers to combat the heat and drink plenty of water. Please carefully consider the time of the year you wish to travel and your suitability to that season.
As accommodation on this trip is twin-share, single travellers will share a room with another traveller of the same sex. This trip is a great opportunity to get to know other like-minded people, so embrace it while you can. However, if you'd prefer not to share, a single room supplement is available at an additional charge. Please ask your travel consultant for more details. Also, hotels in Europe often don't have double beds, but rather two single beds that can be pushed together.
As this is a combination of 2 trips, your leader and the composition of your group may change in Budapest.
This trip is designed to give you a fair amount of free time so you can explore each destination at your own pace. We will, however, take you on regular orientation walks, so you'll be on your feet quite a lot. While this may be tiring for some, it's the best way to get your head around a place and to set yourself up for further discoveries.
Health
All Intrepid travellers need to be in good physical health in order to participate fully on this trip. When selecting your trip please make sure you have read through the itinerary carefully and assess your ability to cope with our style of travel. Please note that if, in the opinion of our group leader or local guide, any traveller is unable to complete the itinerary without undue risk to themselves and/or the rest of the group, Intrepid Travel reserves the right to exclude them from all or part of a trip without refund.
You should consult your doctor for up-to-date medical travel information or for any necessary vaccinations before departure. Pharmacies are well equipped in Europe and widely available, however, we recommend that you carry a first aid kit as well as any personal medical requirements (including a spare pair of glasses) as they may not easily be obtained in some of the rural locations on this trip. For legal reasons our leaders and guides are prohibited from administering any type of drugs including headache tablets and antibiotics. Please ensure that you are adequately prepared.
Food and dietary requirements
While travelling with us you'll experience the vast array of wonderful food available in the world. Your group leader will be able to suggest restaurants to try during your trip. To give you the maximum flexibility in deciding where, what and with whom to eat, generally not all meals are included in the trip price. This also gives you more budgeting flexibility. As a rule our groups tend to eat together to enable you to taste a larger variety of dishes and enjoy each other's company. There's no obligation to do this though.
Food in Europe is varied and differs significantly between countries and regions. Expect to sample delicious local meals in almost every location you'll visit on this trip. However, if you do not feel like having a local delicacy, world type food is also widely available, especially in bigger cities. European diet is mostly meat based; vegetarians might find the menu selection less varied than they would see at home. Vegetarianism is not as common in this region and choices may be limited to soups, salads, bread, cheese, fruit, yoghurt, eggs etc. Vegans and those on gluten-free diets will find this region very challenging and may need to supplement meals with their own supplies from supermarkets and markets. Wherever possible we will cater for dietary needs for included meals, but there may be times when those with special requirements may need to provide their own.
European breakfasts are often basic and may simply include bread/toast or pastries, butter, jam, coffee/tea/juice (or similar.)
Money matters
The Euro (EUR) is the official currency in the following destinations: Andorra, Austria, Belgium, Cyprus, Estonia, Finland, France, Germany, Greece, Ireland, Italy, Kosovo, Latvia, Lithuania, Luxembourg, Malta, Montenegro, the Netherlands, Portugal, Slovakia, Slovenia, and Spain. All other European countries still have their own national currencies. The most convenient and cheapest way to acquire money in Europe is via an Automated Teller Machine (ATM) or Bancomat as they are often referred to. Check with your bank in advance concerning the suitability of your account / card overseas and any international fees that will be applied. You can obtain local currencies easily at airports and major train stations, but be sure to bring some extra emergency cash in a major currency that can be exchanged if the ATMs are not functioning. The safest option is to bring cash in either Euro or US dollars. When leaving home don't forget your PIN and make sure you know the telephone number for cancelling your card if it is stolen. Keep this in a safe place. Credit cards are not always accepted in stores and restaurants. While travelling we recommend you carry some cash to pay for restaurant bills and other services. Change can be difficult to obtain so throughout the day, try to gain as many small denominations as you can.
You might be advised to take some of your money as travellers' cheques from a major financial institute. Travellers' cheques have security advantages, however please be aware that the exchange rates may not be favourable and that it is difficult to change Travellers' cheques in most countries. Be particularly aware that after hours money exchanges and hotel receptions carry high commissions- sometimes up to 20%. Taking all that in to account, we do not advise bringing traveller's cheques to Europe.
For money safety we recommend that you carry your cash and credit cards in a secure money belt or pouch concealed under your clothes.
CURRENCY
The local currency of Poland is the Polish Zloty (PLN), Hungary it is the Hungarian Forint (HUF), in Serbia it is the Serbian Dinar (RSD), in Bosnia & Herzegovina the Bosnian Convertible Mark (BAM) and Croatia uses the Croatian Kuna (HRK). After independence Montenegro has adopted the common currency of the European Union, the Euro (EUR), even though they are not a member of the EU.
SPENDING MONEY
When it comes to spending money on the trip, every traveller is a little different. You know your spending habits better than we do, so please budget a sensible amount for things like meals not included, drinks, shopping, optional activities and laundry. It's always better to bring a little more than you think you'll need. Also make sure you've read your trip details thoroughly so you know what's included in the trip price and what isn't. This should make budgeting a little easier. You'll find this info in the Inclusions section of your Essential Trip Information (that's this document).
TIPPING
If you're happy with the services provided a tip - though not compulsory - is appropriate. While it may not be customary to you, it's of great significance to the people who will take care of you during your travels, inspires excellent service, and is an entrenched feature of the tourism industry across many Intrepid destinations. The following amounts are per person suggestions based on local considerations and feedback from our past travellers: In local markets and basic restaurants and cafes - round your bill up to the nearest €1. In more up-market restaurants we suggest 5% to 10% of your bill. Throughout your trip you may at times have a local guide in addition to your tour leader. We suggest €2-€3 per day for local guides. You may also have a range of drivers on your trip. Some may be with you for a short journey while others may be with you for several days. We would suggest a higher tip for those more involved with the group, however we suggest €1-€2 per day for drivers. You may also consider tipping your tour leader for outstanding service throughout your trip. The amount is entirely a personal preference, however as a guideline €4-€5 per person, per day can be used. Of course you are free to tip more or less as you see fit, depending on your perception of service quality and the length of your trip. Remember, a tip is not compulsory and should only be given when you receive excellent service. In total, we recommend you budget approx €5-€10 per day of your trip to cover tipping.
EMERGENCY FUNDS
We try to plan for every eventuality, but there are still some things beyond our control. Please make sure you bring an extra USD500 for emergencies (e.g. natural disasters or civil unrest). Sometimes these things necessitate last minute changes to our itineraries, and we can't guarantee there won't be some extra costs involved.
BUDGET Please budget for additional meals and expenses while on your trip. We suggest EUR 745.00 for meals not included on this trip. Our suggestion is based on past traveller feedback but you may choose to spend more or less.
What to take
PACKING
On this trip you must pack as lightly as possible because you will be expected to carry your own bag and although you won't be required to walk long distances with your luggage (max 30 minutes), we strongly recommend keeping the weight under 10kg / 22lb. Most travellers carry their luggage in a backpack, although an overnight bag with a shoulder strap would suffice if you travel lightly. Smaller bags or backpacks with wheels are convenient although we recommend your bag has carry straps to accommodate the cobbled streets, uneven surfaces, stairs and steps you are lightly to encounter while carrying your luggage. You'll also need a day pack/bag to carry water and a camera etc for day trips. You can find Intrepid's Ultimate Packing List on our website. It should be used as a guide only and isn't intended to be a complete packing list.
https://www.intrepidtravel.com/packing-list
TRAVELLING ON LOCAL TRANSPORT
It's important that your bags can be locked, as on local transport it may be necessary that your luggage gets stowed separately (and unattended). The smaller your bag the better for you and other passengers, for when it comes to travelling on local buses and trains it's often only the smaller bags that will fit into the storage areas inside the bus or your cabin. To ensure maximum comfort, try to pack small and light.
LUGGAGE STORAGE
Where Intrepid covers the cost of luggage storage during included day trips, we allow for one bag/backpack only, so it's advisable that you travel lightly and keep luggage to a limit of one item (plus your day pack). Extra luggage storage will be at your own expense.
WATER BOTTLE
Consider bringing your own water bottle to refill along the way. The sale of bottled water contributes to an enormous environmental problem around the world. In addition to the water in bottles, the production of a 1 litre plastic bottle takes 2 litres of water and 200ml of oil. A large proportion ends up in limited landfill or discarded in waterways and natural environments. Although it can be difficult to avoid bottled water when travelling, please consider water purification techniques such as iodine or micropur and use the water dispensers which are provided at some of our accommodation. When unable to avoid bottled water it is better to buy the largest available and distribute into your smaller bottle for the day.
On some of our trips in Europe it is possible to purchase responsibly sourced reusable water bottles. Thirty per cent of the cost of each bottle is donated to the Intrepid Foundation, specifically to the Support to Life project, which offers humanitarian assistance to Syrian Refugees in Turkey. Please ask your leader for further information regarding this initiative and the availability of the bottles.
Climate and seasonal
SUMMER
Summer temperatures can be extreme in many of the regions visited (over 40°C), which can be uncomfortable. It's important to use sun protection and drink plenty of water. Please carefully consider the time of the year you wish to travel and your suitability to that season.
SHOULDER SEASON
In contrast, weather in shoulder season can be unpredictable, and snow is not unheard of at higher altitudes. If you travel at the start or towards the end of the European season please pack accordingly with warm and/or waterproof clothes (preferably layers). The advantage of travelling during this time is that there are less tourists around.
A couple of rules
Everyone has the right to feel safe when they travel. We don't tolerate any form of violence (verbal or physical) or sexual harassment, either between customers or involving our leaders, partners or local people. Sexual relationships between a tour leader and a customer are strictly forbidden.
Use or possession of illegal drugs will not be tolerated on our trips. If you choose to consume alcohol while travelling, we encourage responsible drinking, and expect that you'll abide by the local laws regarding alcohol consumption.
The sex tourism industry is known to exploit vulnerable people and have negative consequences on communities, including undermining the development of sustainable tourism. For this reason, patronising sex workers will not be tolerated on our trips.
By travelling with us you are agreeing to adhere to these rules. Your group leader has the right to remove any member of the group for breaking any of these rules, with no right of refund.
If you feel that someone is behaving inappropriately while travelling with us, please inform your tour leader or local guide immediately. Alternatively, contact us on the emergency contact number detailed in the Problems and Emergency Contact section of this Essential Trip Information.
Feedback
Can't stop thinking about your adventure? Tell us all about it! We read each piece of feedback carefully and use it to make improvements for travellers like you. Share your experience with us at: http://www.intrepidtravel.com/feedback/
Emergency contact
While we always endeavour to provide the best possible holiday experience, due to the nature of travel and the areas we visit sometimes things can and do go wrong. Should any issue occur while you are on your trip, it is imperative that you discuss this with your group leader or our local representative straight away so that they can do their best to rectify the problem and save any potential negative impact on the rest of your trip.
We recognise that there may be times when your group leader/local partner may not be able to resolve a situation to your satisfaction - if this is the case, please ask the leader to speak to their direct manager.
You may also choose to provide details in your online feedback, which we ask you to complete within 30 days of the end of your trip. But we do ask you to be aware that it is very difficult for us to provide any practical help after the trip is complete.
For general contact details please use the following page: http://www.intrepidtravel.com/ourtrips/contact/
In the case of a genuine crisis or emergency, Intrepid's Europe Office can be reached on the number listed below:
Intrepid's Local Operator: +49 8677 9186 657
Responsible travel
We believe strongly in low impact or rather positive impact tourism. Broadly speaking this means that we try to minimise the negative aspects of tourism on the local cultures and environments that we visit and highlight the positive aspects. Please visit our website for further details and suggestions on how you can be a responsible traveller.
http://www.intrepidtravel.com/ourtrips/rt/responsibletraveller
DRESS CODE
In general, there are few dress restrictions in Europe. Note when visiting churches, monasteries or other religious sites modest dress is required - shorts or skimpy tops may not be permitted, for both men and women.
Accommodation notes
We've sourced our accommodation very carefully and picked the best possible hotels in line with the Intrepid style of travel, but please note that service and accommodation in Europe may be different to the standards you are used to. Your accommodation may not always have private en suite facilities or air-conditioning. European hotels generally don't provide kettles or fridges and in particular destinations, rooms may be rather small.
OCCASIONAL ALTERNATIVE ACCOMMODATION
The style of accommodation indicated in the day-to-day itinerary is a guideline. On rare occasions, alternative arrangements may need to be made due to the lack of availability of rooms in our usual accommodation. A similar standard of accommodation will be used in these instances.
TWIN SHARE / MULTI SHARE BASIS
Accommodation on this trip is on a twin/multishare basis. Please note there may be times where facilities will be shared rather than ensuite (even when you book single room supplement). You will always be shared with the person of the same sex.
CHECK-IN TIME
Throughout the trip we request that our hotels prepare rooms in time for our arrival, especially if we're arriving prior to normal check-in time. However this isn't always possible which means we won't be able to check-in immediately on arrival at some hotels. Instead, we can store our luggage and explore our new destination.
PRE/POST TRIP ACCOMMODATION
If you've purchased pre-trip or post-trip accommodation (if available), you may be required to change rooms from your trip accommodation for these extra nights.
Travel insurance
Travel insurance is compulsory for all our trips. We require that, at a minimum, you are covered for medical expenses including emergency repatriation. We strongly recommend that the policy also covers personal liability, cancellation, curtailment and loss of luggage and personal effects.
When travelling on a trip, you won't be permitted to join the group until evidence of travel insurance and the insurance company's 24 hour emergency contact number has been seen by your leader.
If you have credit card insurance your group leader will require details of the participating insurer/underwriter, the level of coverage, policy number and emergency contact number rather than the bank's name and credit card details. Please contact your bank for these details prior to arriving in-country.
http://www.intrepidtravel.com/insurance.php
Your fellow travellers
GROUP TRAVEL
As you travel on a group trip you will be exposed to all the pleasures and maybe some of the frustrations of travelling in a group. Your fellow travellers will probably come from all corners of the world and likely a range of age groups too. We ask you to be understanding of the various needs and preferences of your group - patience with your fellow travellers is sometimes required for the benefit of everyone's travel experience. Remember too that you have responsibilities to the group. If you are requested to be at a place at a certain time, ensure that you don't keep the rest of the group waiting. We have found time and time again that the very best trips we operate are those where the dynamics within the group work well - this takes just a little effort on your part. Due to privacy reasons we are unable to provide you with contact details and any personal information about your fellow travellers booked on your trip prior to departure.
SINGLE TRAVELLERS:
Our group trips are designed for shared accommodation and don't involve a compulsory single supplement. Single travellers share with people of the same gender in accommodation ranging from twin to multishare. Some of our itineraries have accommodation booked on a mixed gender share basis and where applicable this will be specified in our Trip Notes. On a selection of our trips, you have the option to pay a single supplement to ensure that you have your own accommodation (where available). Please note that this only applies to accommodation during the tour - pre-trip and post-trip accommodation will be booked on a single room basis.
Itinerary disclaimer
ITINERARY CHANGES:
Our itineraries are updated regularly throughout the year based on customer feedback and to reflect the current situation in each destination. The information included in this Essential Trip Information may therefore differ from when you first booked your trip. It is important that you print and review a final copy prior to travel so that you have the latest updates. Due to weather, local conditions, transport schedules, public holidays or other factors, further changes may be necessary to your itinerary once in country. The order and timing of included activities in each location may also vary seasonally to ensure our travellers have the best experience. Your tour leader will keep you up to date with any changes once on tour.
OPTIONAL ACTIVITIES:
A selection of optional activities that have been popular with past travellers are listed in the day-to-day itinerary. This isn't an exhaustive list and should be used as a guide only for some of what might be available. Prices are approximate, are for entrance only, and don't include transport to and from the sites or local guides unless indicated. All activities are subject to availability, and may be on a join-in basis. It may not be possible to do all the activities listed in the time available at each destination, so some pre-planning for what you are most interested in is advised. When it's recommended that travellers pre-book these activities, look for a note in the Special Information section of the day-to-day itinerary. For most, they can either be organised independently on the day, or let your leader know you are interested and they can assist.
Where activities are considered medium or high risk, we work with operators whose safety and credentials we have sighted and assessed. Although it is possible that you may find the same activity cheaper with another operator on the ground, we cannot vouch for the safety or quality of that operator. Medium and high risk activities not listed above have not been assessed by us and as such our staff and leaders are unable to assist you with organising these activities. Activities that contravene our Responsible Travel policies are also not listed. Please remember that the decision to partake in any activity not listed is at your own discretion and risk.
BOOKING MUSEUMS AND ATTRACTIONS IN ADVANCE:
To avoid disappointment we have outlined (where applicable) some important information on some of the major museums and attractions in Europe. Some of our groups have experienced long lines of up to four hours to visit some of the major sights, while some sights are so popular they are booked out completely months in advance, making it impossible for you or your leader to arrange a visit while you are on the trip. Please note that many museums and attractions in Europe are closed on Mondays or Tuesdays. We recommend you carefully consider which sites and museums you are going to want to visit and that you do some research and make your reservations in advance where possible. If applicable we've given you information in the day-to-day itinerary which outlines which day of the trip is a suitable time to make your reservations, as well as any other information that may help with planning your visit.
Accommodation
Guesthouse (3 nights),Hostel (1 night),Hotel (19 nights),Pension (5 nights)
More from Czech Republic
29 Days from$4,760
START: Vienna
FINISH: Dubrovnik