Turkey Family Holiday
Overview
Description
Join this family adventure through Turkey and witness some of the most incredible archaeological and natural sights in the world. Spend 10 days exploring small towns, large cities and rugged terrain. Begin in the bustle of Istanbul, bike though towns carved into soft volcanic rock in Goreme and walk in a pool built for Cleopatra in Pamukkale on this journey through Turkey's diverse landscape.
Start: Istanbul
Finish: Istanbul
Ages: 5 - 99
Theme: Family
Accommodation: Hotels (8 nights), Overnight train (1 night)
Destination: Istanbul
Highlights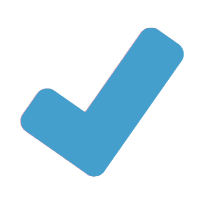 The spectacular and surreal landscape of Cappadocia cannot be exaggerated, and young and old alike will be enchanted by the rock formations, coloured valleys and houses carved into cliffs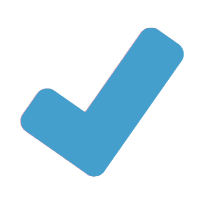 Get your hands dirty in a cooking class with a local family in Goreme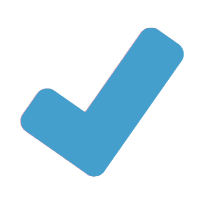 See the impossibly blue natural hot springs of Pamukkale, formed in terrace shaped by high calcium bicarbonate and used as a spa since the 200 BC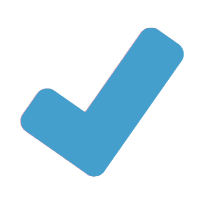 The kids will be facinated learning how to marble using traditional materials such as earth dyes, horse hair and rose branch brushes in Istanbul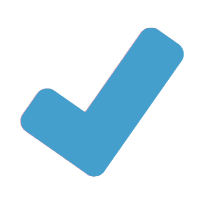 Create family memories watching the sunset over the ocean from the ancient amphitheatre in Kas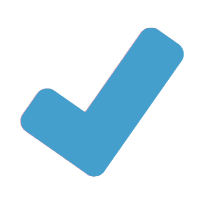 Cruise between islands and islets and marvel at submerged ruins on a relaxing boat trip around Kekova
Itinerary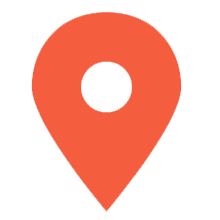 Day 1 : Istanbul
Welcome to Turkey! This family adventure kicks off in Istanbul, the continent-straddling metropolis that the Greeks, Romans, Byzantines, and Ottomans have all called home. Your trip officially kicks off with a welcome meeting at 1 pm. Please make sure you have your next of kin and insurance information to hand over to your leader at the meeting. Following the formalities and introductions, get acquainted with the streets of Istanbul on an orientation tour of the city.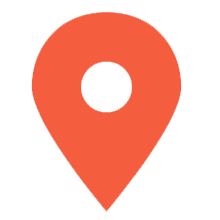 Day 2 : Goreme
Rise and shine for an early, one-hour flight to Goreme, the heart of Cappadocia. Located among the rock-formed cones, needles and columns that define the landscape, Goreme itself is a city built into the soft volcanic rock. Hillside has been carved and hollowed to make dwellings and churches, resulting in a city that can truly be called magical. Settle into your hotel then get your hands dirty in a pottery class with a local master. Make some traditional ceramics and then enjoy a free afternoon to explore Goreme. When night falls, head to a cooking class in one of the city's distinctive homes with a local family. Spend three hours cooking with organic, local produce in this hands-on class, including the opportunity to explore the house and garden.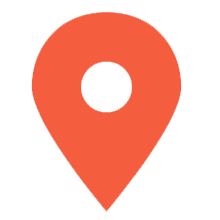 Day 3 : Goreme
Photographs of hot air balloons soaring over strange rock formations in golden light are what most people associate with the Cappadocia region. While this activity is not included in the trip price, it is highly recommended. Those who choose to fly this morning will have the unique experience of seeing Cappadocia from above and below, as an underground city tour is planned for later this morning. Explore the caverns and tunnels of Kaymakli Underground City, located about 20 minutes away. It was built during between the 9th and 10th centuries as a defensive mechanism. Spend a few hours wandering this eight-storey marvel. Later, head to the surface and explore the region's valleys with pedal power on a bike ride through pink-tinged Rose Valley and the mushroom shaped rocks of Love Valley. Stop to check out the small village of Cavusin, where dwellings are built into the rock face. Climb to the top of the village to the 5th-century Church of St John the Baptist and admire the views, before returning to Goreme. The ride will cover 20 kilometres, and sometimes it will be necessary to push your bike along gravel trails. An experienced guide will accompany and offer instructions, and this ride is completed at an easy pace. However, a moderate level of fitness is required for today's activity. Those who do not wish to ride can opt for a free afternoon to explore Goreme further or an afternoon by the pool.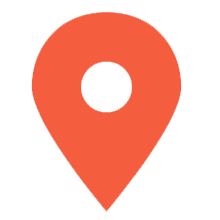 Day 4 : Overnight train
Enjoy a last morning in Goreme and prepare for a long day of travel. Board a public bus to Konya (3 hours). The diversity of the scenery will keep you entertained. Konya is the perfect opportunity to see a traditional Turkish city where mainstream tourism is yet to arrive. While here, you may wish to visit the original Tekke of Mevlana, which holds many dervish religious relics and is also the final resting place for Celaleddin Rumi, the revered Sufi mystic. You will also have access to a hotel room to freshen up and relax before boarding an overnight train after dinner.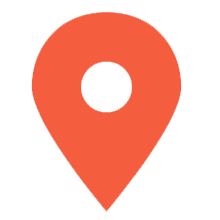 Day 5 : Selcuk
Arrive in Izmir at around 7 am and transfer by private minivan to Selcuk, arriving at about 8 am. Grab some breakfast and enjoy some free time to explore as much or as little as you like. From Selcuk you can choose to visit the nearby ruins of Ephesus, former capital of the Byzantine Empire and the best-preserved ancient city in Turkey. Selcuk itself is also rich in culture and natural wonder. On the slopes of Ayasoluk Hill lie several historic buildings – you'll see the Isa Bey Mosque, a beautiful example of Seljuk Turkish architecture, and the imposing Byzantine citadel of the Grand Fortress. Just below the fortress are the ruins of the Basilica of St John, built by Justinian I in the 6th century. According to Christian tradition, St John came to Ephesus with the Virgin Mary from Jerusalem, and lived here until his death sometime around AD 100, and the basilica stands over his believed burial site.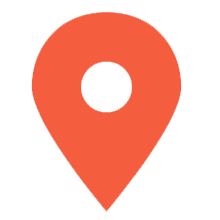 Day 6 : Pamukkale
Board a train and travel inland through the mountains, heading towards one of Turkey's most photographed sites, Pamukkale (around 3.5 hours). See the impossibly blue, natural terrace baths, formed by calcium-rich springs and used as spas since 200 BC. Though you're not allowed to bathe in the travertines, you can walk through them after removing your shoes and see for yourself if the pools alleged healing properties are for real. Take some time to visit the nearby ancient city of Hierapolis and enjoy a dip in the clear waters of a historical pool – sculpted as a gift from Marc Antony to Cleopatra. Hierapolis is known for an abundance of temples and religious structures, vast necropolis and strange tombs. You will have most of the day free to relax, swim or explore before a visit to the Pamukkale National Park. Gaze at lakes that lie beneath hills so white they look snow-covered.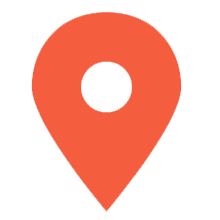 Day 7 : Kas
Make the four-hour drive to the picturesque village of Kas, where whitewashed buildings covered in bougainvillea line cobbled streets. Check in, take a guided orientation walk and then explore at your leisure. The best places in town to swim are the waterfront restaurants that have private water access. The price of an occasional drink will get you a deck chair, umbrella and unbeatable views. In the evening watch the sunset over the ocean from the ancient amphitheatre, then perhaps explore the handicraft markets, where beautiful handmade wares with a distinctly Turkish flavour are on offer.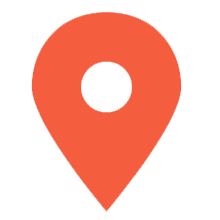 Day 8 : Kas
Drive to Kekova this morning and board a local boat for a relaxing cruise through a series of peaceful and picturesque islands, all with distinctive rock formations. Keep an eye out for an otherworldly sight – ancient ruins submerged in the crystal-clear water. Sail from large bays to beautiful protected inlets, where there is the chance to take a refreshing dip off the boat. Enjoy a homemade Turkish meal onboard prepared by the crew and later alight at the quaint village of Ucagiz, a township of stone houses drenched in colourful flowers. Return to Kas for the evening, where you will have free time to explore further or relax.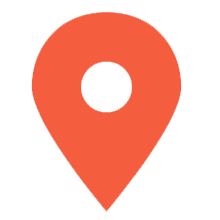 Day 9 : Istanbul
After breakfast, make the 3.5-hour drive to the airport. Board a flight to Istanbul, touching down about 1.5-hours later, in the afternoon. Settled in to the hotel and then partake in a marbling workshop. Learn how to create artwork using traditional materials such as earth dyes, horse hair and rose branch brushes. Learn about the history and art of marbling, learning how to hold the brush, how to throw the paint and how to achieve the best results. Later, head out for an optional final dinner with your fellow family travellers.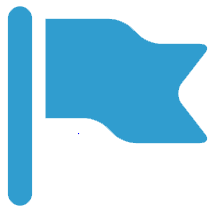 Day 10 : Istanbul
There are no activities planned for the final day and you are able to depart the accommodation at any time following check out. If you would like to stay longer in Istanbul there is plenty to do with your family. See the European and Asian sides of the city and stock up on goodies from both on an afternoon food tour with Urban Adventures. Learn more at urbanadventures.com/istanbul-tour-Picnic-On-Two-Continents.
What's Included?
Meals
9 Breakfasts, 1 Dinner
Transport
Private Minivan, public bus, train, plane
Accommodation
Hotels (8 nights), Overnight train (1 night)
Included Activities
Istanbul - Ebru (water marbling)
Important Details
Joining Point
Golden Horn Hotel - Istanbul
Hocapasa Mah. Istasyon Arkasi Sk. No 9
Sirkeci
Istanbul
TURKEY
Phone: +90 2125141544
Finishing Point
Golden Horn Hotel - Istanbul
Hocapasa Mah. Istasyon Arkasi Sk. No 9
Sirkeci
Istanbul
TURKEY
Phone: +90 2125141544
Important information
FAMILY TRIP: Please note that these trips are for adults and children travelling together and there must be at least one child under 18 with you.
AGE: Minimum age for children on this trip is 5 years old.
DISCOUNT: A discount of 10% applies on this trip to children 17 years and under at time of travel.
Group leader
All Intrepid Family trips are accompanied by one of our group leaders. The aim of the group leader is to assist your family take the hassle out of your travels and to help you have the best trip possible. Your leader will provide information on the places you are travelling through, offer suggestions for fun things to do and see- for both kids and parents, recommend great local eating venues that will even get the kids trying new things, and introduce you to our local friends. While not being guides in the traditional sense you can expect them to have a broad general knowledge of the countries visited on the trip, including historical, cultural, religious and social aspects.
Our leaders are not babysitters on this trip - we leave that to you (the experts), but they will make sure that group members of all ages are able to explore their destination safely and with as much fun as possible. Our group leaders are not responsible for looking after children at any time and children must be accompanied by a parent or guardian at all times throughout this itinerary.
Safety
Many national governments provide a regularly updated advice service on safety issues involved with international travel. We recommend that you check your government's advice for their latest travel information before departure and ensure that your travel insurance covers you for all areas your itinerary covers. Please refer to our website's safety page for links to major travel advisories and updates on safety issues affecting our trip.
We strongly recommend the use of a neck wallet or money belt while travelling, for the safe-keeping of your passport, air tickets, cash and other valuable items. Leave your valuable jewellery at home - you won't need it while travelling. Many of our hotels have safety deposit boxes, which is the most secure way of storing your valuables. A lock is recommended for securing your luggage. Though obvious please don't allow your children to carry their own passports while on tour.
Your leader will accompany you on all included activities, however during your trip you'll have some free time to pursue your own interests, relax and take it easy or explore at your leisure. While your leader will assist you with the available options in a given location, please note that any optional activities you undertake are not part of your Intrepid itinerary, and Intrepid makes no representations about the safety of the activity or the standard of the operators running them. Please use your own good judgement when selecting an activity in your free time. Please also note that your Leader has the authority to amend or cancel any part of the trip itinerary if it's deemed necessary due to safety concerns.
For more details on the type of conditions and safety standards you can expect on your trip, please refer to Intrepid's operational safety policy on our website. We recommend that you take a moment to read through this information before travelling, and would appreciate any feedback on how well it's being implemented in the field:
http://www.intrepidtravel.com/contact-us/safety
FIRE PRECAUTIONS:
Please be aware that local laws governing tourism facilities in this region differ from those in your home country and not all the accommodation which we use has a fire exit, fire extinguishers or smoke alarms.
TRAFFIC AND DRIVING ON THE OTHER SIDE OF THE ROAD:
Depending on where you come from please note that drivers in this part of the world may drive on the opposite side of the road from what you are used to. Look both ways before crossing any road. Traffic can be a little more chaotic than you might be used to at home. Be aware!
SEAT BELTS:
Please be aware that local laws governing transportation safety may differ from those in your home country and not all the transport which we use is able to provide seat belts. When travelling in private mini vans or trucks all children (and adults) must wear a seat belt. No children are allowed to sit in the front seat of a vehicle.
PETTY THEFT AND PERSONAL SAFETY:
While travelling there is always the risk of pick-pocketing and petty theft, particularly in the more touristy cities. We recommend that you exercise caution when walking alone at night and encourage you to walk together and only on main, well-lit thoroughfares. Be particularly vigilant on public transport. Simple measures like carrying your day pack on your front, not hanging your bag over the back of your chair or on the floor and wearing a money belt will reduce any chance that your valuables should go missing.
LIFE JACKETS:
While life jackets are generally available on water craft, there may be occasions where they are not provided and child size life jackets are not always readily available. If travelling with children and this safety issue concerns you we will be able to advise alternative methods of transport (where available) for you to travel to the next destination. You can choose to travel independently for this leg of the journey. This would be at your own expense.
WATER SAFETY:
Please take care when taking part in any activities in the ocean, river or open water with your children, where waves and currents can be unpredictable. It's expected that anyone taking part in water activities is able to swim and have experience in open water. All swimmers should seek local advice before entering the water.
Visas
Visas are the responsibility of the individual traveller. The visa requirements for your trip vary depending on where you and your family are from and where you are going. As a general rule most countries expect that you and your family will have at least 6 months' validity on your passport. On arrival visitors may be asked to present return tickets and evidence of means to cover your intended stay. We keep the following information up to date as much as possible, but rules do change - it's important that you check for yourself. Residents from other countries must consult the relevant embassies or your travel agent.
Turkey Visa
Australians, Americans, British and Canadians require a visa for Turkey. New Zealanders do not currently require a visa for Turkey. For all other nationalities, please reconfirm your visa requirements with your travel agent of the nearest Turkish Consulate or Embassy.From 10 April 2014, the following applies:
Visas are no longer available on arrival; an e-visa must be obtained before you go. Please go to https://www.evisa.gov.tr/en/ for all the information you need to obtain an e-visa.
Why we love it
The spectacular and surreal landscape of Cappadocia cannot be exaggerated, and young and old alike will be enchanted by the rock formations, coloured valleys and houses carved into cliffs
Get your hands dirty in a cooking class with a local family in Goreme
See the impossibly blue natural hot springs of Pamukkale, formed in terrace shaped by high calcium bicarbonate and used as a spa since the 200 BC
The kids will be facinated learning how to marble using traditional materials such as earth dyes, horse hair and rose branch brushes in Istanbul
Create family memories watching the sunset over the ocean from the ancient amphitheatre in Kas
Cruise between islands and islets and marvel at submerged ruins on a relaxing boat trip around Kekova
Is this trip right for you
Just as a heads up before you book: this trip is new to our range this year. And while we have thoroughly researched every detail of the logistics, new destinations can sometimes throw us some unexpected surprises. More often than not, it'll be a great surprise. But every now and again there might be a hiccup. We like to think that's what puts the 'adventure' in 'adventure travel'.
You'll need walking shoes, hats, sunscreen and a day pack for each member of your family to explore some of the historic sites.
Although this trip has a low overall physical rating, there is an included 20 kilometre bike ride around the Cappadocia region on Day 3. If you wish you may skip this and spend the afternoon at leisure.
The temperatures in April and October may be a bit cooler than you expect, especially in the evenings. So be sure to pack something warm to wear.
Health
All travellers need to be in good physical health in order to participate fully on this trip. When selecting your trip for your family please make sure you have read through the itinerary carefully and assess you and your entire families ability to cope with our style of travel. Please note that if, in the opinion of our group leader or local guide, any traveller is unable to complete the itinerary without undue risk to themselves and/or the rest of the group, we reserve the right to exclude them from all or part of a trip without refund.
You should consult your doctor for up-to-date medical travel information or for any necessary vaccinations and anti-malarial requirements before departure. We recommend that you carry a first aid kit as well as any personal medical requirements (including a spare pair of glasses) as they may not easily be obtained at the locations on this trip. Please also consider any medication you may require for your children.
DRINKING WATER:
As a rule we recommend you and your family don't drink tap water, even in hotels, as it may contain much higher levels of different minerals than the water you are used to at home. For local people this is not a problem as their bodies are used to this and can cope, but for visitors drinking the tap water can result in illness. Generally this isn't serious, an upset stomach being the only symptom, but it's enough to spoil a day or two of your holiday. Many hotels and lodges provide safe drinking water, while bottled water is another alternative. Water consumption should be about two litres a day. Rehydration salts, motion sickness tablets, and diarrhoea blockers are available from many pharmacies.
YELLOW FEVER:
A valid international certificate of vaccination against Yellow Fever is required in many countries if you are arriving from a country with risk of yellow fever. You may need to present this on arrival at the airport or border crossing. Some countries will refuse entry if you are unable to present your certificate. It's also quite common for your home country to request a Yellow Fever certificate on your arrival back home.
It is your responsibility to check with your doctor well in advance of leaving home about the Yellow Fever requirements for the countries you'll be visiting.
TSETSE FLY:
It is best to avoid dark coloured clothes such as blue and black while on safari. These colours can attract the biting tsetse fly.
Food and dietary requirements
While travelling with us you and your family will experience the vast array of wonderful food available in the world. Your group leader will be able to suggest restaurants to try during your trip. To give you the maximum flexibility in deciding where, what and with whom to eat, generally not all meals are included in the trip price. This also gives you and your family more budgeting flexibility. As a rule our groups tend to eat together to enable you to taste a larger variety of dishes and enjoy each other's company. There's no obligation to do this though.
Food in Europe is varied and differs significantly between countries and regions. Expect to sample delicious local meals in almost every location you'll visit on this trip. However, if you do not feel like having a local delicacy, world type food is also widely available, especially in bigger cities. European diet is mostly meat based; vegetarians might find the menu selection less varied than they would see at home. Vegetarianism is not as common in this region and choices may be limited to soups, salads, bread, cheese, fruit, yoghurt, eggs etc. Vegans and those on gluten-free diets will find this region very challenging and may need to supplement meals with their own supplies from supermarkets and markets. Wherever possible we will cater for dietary needs for included meals, but there may be times when those with special requirements may need to provide their own.
European breakfasts are often basic and may simply include bread/toast or pastries, butter, jam, coffee/tea/juice (or similar.)
Money matters
EGYPT
The official currency of Egypt is Egyptian Pounds (EGP).
It's easy to get money when you arrive at the airport through money exchange or from the ATM. The most convenient and cheapest way to acquire money is via an Automated Teller Machine (ATM) which are plentiful throughout all the main cities. Check with your bank for information on international ATM fees.
When leaving home don't forget your PIN and make sure you know the telephone number for cancelling your card if it's stolen. Keep this in a safe place. When using your debit card, check your receipts and keep them to compare against your statement when you get home.
We recommend that you carry some foreign currency cash for when ATMs can not be accessed, have broken down or run out of cash. There are few problems changing money at the many banks and currency exchange facilities. Cash in USD, EUR and GBP are the easiest to exchange.
Occasionally banks will allow cash advances on your credit card, but it's not recommended to rely on this.
While some banks and five-star hotels will change travellers cheques, the process is time consuming, commissions can be high (up to 10%) and it can be difficult to change on weekends and public holidays. The easiest cheques to change are Thomas Cook or American Express in USD, EUR or GBP. Traveller's cheques are not recommended in the Middle East.
SPENDING MONEY:
When it comes to spending money on the trip, every family is a little different. You know your spending habits better than we do, so please budget a sensible amount for things like meals not included, drinks, shopping, optional activities and laundry. It's always better to bring a little more than you think your family will need. Also make sure you've read your trip details thoroughly so you know what's included in the trip price and what isn't. This should make budgeting a little easier. You'll find this info in the Inclusions section of your Essential Trip Information (that's this document).
Known as 'baksheesh' in the Middle East, tipping is an entrenched feature of the tourism industry. If you are satisfied with the services provided, a tip - though not compulsory - is appropriate and always appreciated. While it may not be customary to you, it's of great significance to the people who will take care of you during your travels.
We recommend that any group tips are collected in a envelope and handed directly to the intended recipient as a collective 'thank you' by the group. The below amounts are suggested figures in USD for ease of calculating budgets, but should always be offered in local currency.
Restaurants: Local markets and basic restaurants - leave the loose change. More up-market restaurants, we suggest 5% to 10% of your bill.
Local guides: Throughout your trip you may at times have a local guide in addition to your leader. We suggest US$1-2 per person per day for local guides.
Drivers: You may have a range of private drivers on your trip. Some may be with you for a short journey while others may be with you for several days. We would suggest a higher tip for those more involved with the group however US$1-2 per person per day is generally appropriate.
Public toilet attendants: When using public toilets there will most likely be an attendant that will expect a tip. 20-50 cents is appropriate.
Felucca captains: If you are travelling in Upper Egypt many of our itineraries spend a night on a felucca. US$1-2 per person per day for felucca captains is appropriate.
Desert Camp hosts: If you have a night camping included on your itinerary, US$2-3 is appropriate for the camp hosts.
Your Group Leader: You may also consider tipping your leader for outstanding service throughout your trip. The amount is entirely a personal preference, however as a guideline US$3-4 per person, per day can be used. Of course you are free to tip more or less as you see fit, depending on your perception of service quality and the length of your trip. Remember, a tip is not compulsory and should only be given when you receive excellent service.
DEPARTURE TAX
All departure taxes should be included in your international flight ticket.
Budget for meals not included: 180.00
CONTINGENCY FUNDS:
We try to plan for every eventuality, but there are still some things beyond our control. Please make sure you have access to an extra US$500 per family member for emergencies (e.g. severe weather, natural disasters, civil unrest) or other events that result in unavoidable changes to the itinerary (e.g. transport strikes or cancellations, airport closures). Sometimes these things necessitate last minute changes to enable our trips to continue to run, and as a result there may be some extra costs involved.
What to take
CLOTHING, CLIMATE & EQUIPMENT: Please note that Turkey can have extreme weather! Winter (approx. November to February) can be very cold. Not all of our hotels have heating so consider bringing thermals, scarf, gloves and a warm jacket for travel in this period. Summer (approx. June to August) can be very hot. Not all our hotels have air conditioning, and in those that do, it is not always functioning. You and your family should pack as lightly as possible. On the vast majority of our trips you are expected to carry your own luggage, although you won't be required to walk long distances with it (max 15minutes). Many travellers carry their luggage in a backpack, although an overnight bag with a shoulder strap would suffice if you travel lightly. Smaller bags or backpacks with wheels are also convenient although we recommend your bag has carry straps. You'll also need a day pack/bag to carry water and a camera etc for day trips. Below are some ideas and helpful tips on what you specifically need for this trip. • Personal medical kit. Your guide will carry a large kit but we recommend you carry items such as mild pain killers, electrolytes and bandaids. • Daypack • Insect repellent • Sun protection - hat, sunscreen, sunglasses • Warm clothes including hat and gloves - When travelling in cooler climates • Wind and waterproof rain jacket • Toiletries/travel wipes • Closed in, comfortable walking shoes. • Swimwear * A laundry service may be available in some hotels, but we recommend taking biodegradable travel detergent clothes can be washed as you wish. WATER BOTTLE: Consider bringing your own water bottle to refill along the way. We recommend at least a 1.5litre capacity. The sale of bottled water contributes to an enormous environmental problem around the world. In addition to the water in bottles, the production of a 1 litre plastic bottle takes 2 litres of water and 200ml of oil. A large proportion end up in limited landfill or discarded in waterways and natural environments.
TECHNOLOGY With the modern world you may want to bring along tablets of smartphones for the children to document their adventure - there are a wide variety of apps out there which we suggest downloading before you depart. There will be opportunities to charge ( just make sure you bring the correct adapter) and there will be wi-fi available on your trip, although it will probably not be at the speeds you are used to at home and it won't be available everywhere.
Feedback
After your travels, we want to hear from you! We rely on your feedback. We read it carefully. Feedback helps us understand what we are doing well and what we could be doing better. It allows us to make improvements for future travellers.
http://www.intrepidtravel.com/feedback/
Pre-departure checklist
Before you travel please download our pre-departure checklist to make sure you are fully prepared for your trip.
http://www.geckosadventures.com/pre-departure-checklist
Emergency contact
In case of a genuine crisis or emergency, you can reach our local operator on the number below:
Intrepid's Local Operator: +905326412822
Responsible travel
Travelling responsibly is all about making good choices. It's about ensuring you have an incredible trip while also having a positive impact on the local environment, community and economy you're travelling in. How can you be a Responsible Traveller? See our tips below:
- Choose to travel with a responsible travel company like us! We've already offset the main carbon emissions of your trip, so your footprint is already lighter.
- Consider offsetting your flights when you book your trip/flights with us or your travel agent.
- Bring a refillable water bottle and some water purification tablets (or a Steripen) to cut down on plastic bottle waste.
- Be an animal-friendly traveller. Only go to venues that respect animals by allowing them to live normally in their natural environment. Steer clear of venues that use animals for entertainment or abnormal activities and/or keep animals in poor and unnatural conditions.
- Eat at local restaurants, buy from regional artists and support social enterprises so you can contribute directly to locals and their economy.
- Always be respectful of local customs and ask permission if you want to take a photo of someone.
- Learn a few words of the local language and engage with the people around you.
- Carry a cloth or re-usable bag so you can avoid plastic bags.
- Give back by making a donation to a local project via The Intrepid Foundation.
Share your thoughts with us by completing your feedback form after your trip. This helps us to continue to improve our commitment to responsible travel.
Intrepid and Playground Ideas.
Playground ideas was started in response for a worldwide need for more playgrounds. Using largely locally found materials means these playgrounds are cheap and can be put together by local people. Children provided with the opportunity for stimulating play in early childhood have improved ability and desire to learn leading to long term outcomes such as higher rates of employment and increased wages. Research has proven play interventions to be powerful, cost effective poverty reduction tools with sustained impact.
We are also proud to have Playground Ideas as a partner of The Intrepid Foundation, where our financial support will go directly towards building playgrounds. Every donation to The Intrepid Foundation from our travellers is matched by us dollar for dollar. To find out more or to make a donation, visit The Intrepid Foundation website https://www.theintrepidfoundation.org/playground-ideas
Accommodation notes
GENERAL ROOMING CONFIGURATIONS:
Family of two - All family groupings of two will be put into a twin room.
Family of three - Wherever possible we will put you in a triple room. Please be aware that in a handful of places triple rooms are in short supply. This means that, in practice, a triple room will often simply be a twin room with a mattress on the floor or a further bed squashed in. Where it is impossible to provide a triple room, you will have to decide which of your party takes the single room.
Family of four or more - You will most likely stay in two twin rooms. If and wherever possible we will aim put you in a quadruple room. Whilst we will do our very best to ensure that families are roomed close together (in some cases, we can arrange adjoining rooms), we can't guarantee this. Most family holidays occur during peak season and we sometimes have little to no control over where you will be put. You need to come prepared for this.
Travel insurance
Travel insurance is compulsory for all our trips. We require that, at a minimum, you are covered for medical expenses including emergency repatriation. We strongly recommend that the policy also covers personal liability, cancellation, curtailment and loss of luggage and personal effects.
When travelling on a trip, you won't be permitted to join the group until evidence of travel insurance and the insurance company's 24 hour emergency contact number has been seen by your leader.
If you have credit card insurance your group leader will require details of the participating insurer/underwriter, the level of coverage, policy number and emergency contact number rather than the bank's name and credit card details. Please contact your bank for these details prior to arriving in-country.
Your fellow travellers
As you and your family travel on a group trip you will be exposed to all the pleasures and maybe some of the frustrations of travelling in a group. Your fellow families will probably come from all corners of the world and likely a range of age groups too (for both parents and children). We ask you to be understanding of the various needs and preferences of your group - patience with your fellow  families is sometimes required for the benefit of everyone's travel experience. Remember too that you and your family have responsibilities to the group. If you are requested to be at a place at a certain time, ensure that you don't keep the rest of the group waiting. We have found time and time again that the very best trips we operate are those where the dynamics within the group work well - this takes just a little effort on your part. Due to privacy reasons we are unable to provide you with contact details and any personal information about your fellow families booked on your trip prior to departure.
Itinerary disclaimer
ITINERARY CHANGES:
Our itineraries are updated regularly throughout the year based on customer feedback and to reflect the current situation in each destination. The information included in this Essential Trip Information may therefore differ from when you first booked your trip. It is important that you print and review a final copy prior to travel so that you have the latest updates. Due to weather, local conditions, transport schedules, public holidays or other factors, further changes may be necessary to your itinerary once in country. The order and timing of included activities in each location may also vary seasonally to ensure our travellers have the best experience. Your tour leader will keep you up to date with any changes once on tour.
Accommodation
Hotels (8 nights),Overnight train (1 night)
More from Turkey
10 Days from$1,790
START: Istanbul
FINISH: Istanbul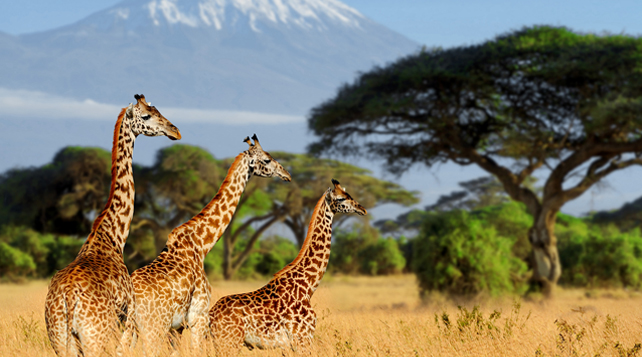 Kenya Safari!
Win a Classic African Adventure Tour to Kenya Overland Safari. Every NOVICA product purchased through the end of the year qualifies as an entry. Let the journey begin!