Turkey Family Holiday with teenagers
Overview
Description
Explore the stunning scenery of Turkey on this trip that the whole family will love. Wander around ancient ruins in Fethiye, Xanthos and Letoon, learn about the history of Fethiye and the Lycian people, take it easy on the beach at Kas and take to the ocean on a cruise, swimming in the crystal waters of the Mediterranean.
Start: Fethiye
Finish: Fethiye
Ages: 10 - 99
Theme: Family
Accommodation: Hotel (7 nights)
Destination: Fethiye
Highlights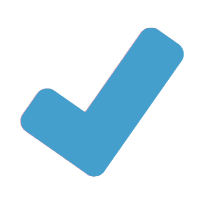 Cruise between islands and islets and marvel at submerged ruins on a relaxing boat trip around Kekova.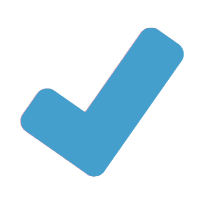 Get pampered with a real Turkish hamam (spa) experience, complete with treatments that are fun for the kids and invigorating for parents!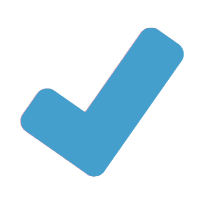 Squeeze into the steep-sided Saklikent Gorge, marvel at its size, then scramble over rocks and cool off together in the melted mountain snow.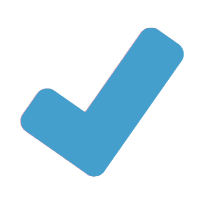 Tuck into a traditional Turkish breakfast then feel ancient history come to life on the Lycian Coast, site of fierce struggles and great battles.
Itinerary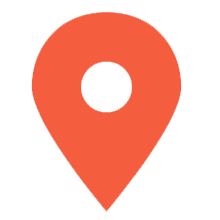 Day 1 : Fethiye
Welcome to Turkey. This adventure kicks off in the coastal city of Fethiye. You can arrive at any time during the day as there are no activities planned until a Welcome Meeting at 5pm today – see reception for more details. We'll be collecting your insurance details and next of kin information at this meeting, so please have these on hand. If you arrive early, get out and explore the town – with Lycian rock tombs carved into cliffs, a beautiful coastline and a renowned market, Fethiye is a laidback, friendly town full of wonderful Turkish cuisine and culture. We'll be happy to book additional accommodation for you (subject to availability) should you wish to arrive early!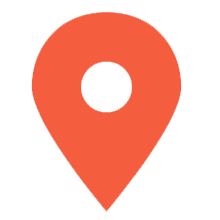 Day 2 : Saklikent Gorge 
This morning after breakfast, drive for approximately 30 minutes to Saklikent Gorge. You'll spend the whole morning here, and the gorge is a spectacular place where steep sculpted walls soar high above. The whole canyon is around 18 kilometres long, with 4 kilometres accessible, and the vertical walls can reach up to 300 metres in height. In the summer, its shaded areas and water pools are a great way to cool off from the heat. You can make your way along a suspended walkway though shaded cliffs, scramble over rocks as you explore the area, splash about in the water that's rushed down in the valley after the snow from the Taurus Mountains has melted, and cool your feet near a waterfall. There are cafes and restaurants setup on pontoons over the water, and it's a lovely place to enjoy. After lunch, head back to Fethiye in the afternoon to explore the town or relax by the pool. Perhaps race each other up the steps to the ancient Lycian stone temples, each carved directly from the rock. Packing: it is recommended that you bring a waterproof bag and water shoes (or shoes you don't mind getting wet) for the Gorge.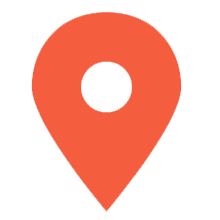 Day 3 : Oludeniz
Today you'll discover another great way to cool off from the Turkish heat – head to a nearby water park for a day of family fun and frolics in nearby Oludeniz. The park has nine slides, a kid's pool, wave pool, the main swimming pool, and a 'lazy river' that can be floated down on a rubber ring. Spend a blissful day slipping down water slides and scampering between pools. There are restaurants and cafes with cold drinks, ice-creams as well as Turkish national food 'gozleme' and pancakes. There are also lockers and safety deposit boxes. Cash is not used in the water park to save you having to carry it about or take money in the pool or slides. To make things easy you can load your money to your Oludeniz Water World Aquapark card and then buy drinks and food via this card. Tonight, perhaps get stuck into some of the great seafood on offer in Fethiye.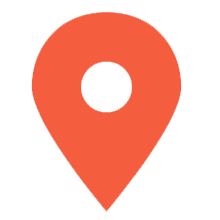 Day 4 : Fethiye
This morning you will have free time to relax or explore the impressive harbour, filled with traditional gulet, fishing boats and cruise boats that day-trip the pretty harbour islands before heading to the town of Kayakoy where we will try our hands at making a local treat of gozlemes in a local restaurant. What you make will be for lunch! Once back in Fethiye the group will have a well earned break at a local hamam (Turkish sauna) for a scrub and a foam massage.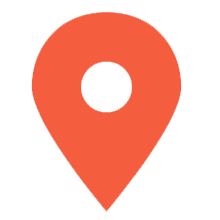 Day 5 : Gulet Cruise
Leaving Fethiye, we take a 2 hour drive to Kas, where you'll you'll climb aboard a gulet for two days of idyllic relaxation on the sea. There's no firm plan – much depends on the tides and local conditions. Your days are usually spent cruising between the little coves and islands that dot this beautiful part of southwest Turkey. Naturally, there are plenty of opportunities to take a dip in the inviting waters of the Aegean. Parents can sit back, relax and watch the world go by while the kids can emulate their favourite sea-faring heroes.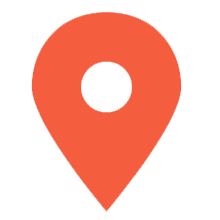 Day 6 : Gulet Cruise
Wake up aboard your gulet and get into the rhythm of life along the Turkish seas. Continue your cruise around the stunning coast, and spend your time on the beautiful azure waters of the Mediterranean Sea swimming, relaxing, and exploring the natural and historical sites along the way. You'll have the opportunity to go on land, hike and explore hidden coves, as well as go for plenty of swims in crystal clear waters. Watch a memorable Turkish sun set as you bob on the ocean, then, at night, indulge in unforgettable feasts before being lulled to sleep by sultry Mediterranean breezes.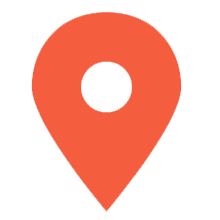 Day 7 : Fethiye
It's a full and exciting day today. After a hearty breakfast, depart early and drive for just over an hour to one of the greatest and most spectacular ancient spots in Lycian history – Xanthos (approximately 1 hour). The city dates back to 8th century BC and has a pretty horrible (but interesting) history of murder and suicide. The city was the centre of culture and commerce for the Lycians, but as it sat on the lines between Europe and the Eastern World it was regularly in the path of conquerors – the Persian Empire, Alexander the Great, and the Romans all took over the city. There's a great amphitheatre, as well as a necropolis, mosaic floors, and temples to explore. Afterwards, head the short distance to Patara Beach, rightly considered one of the best beaches in Turkey. This protected natural area is home to a long stretch of soft sand, shallow blue water and gentle waves ideal for a bit of body-surfing. After a swim and picnic lunch here, continue back towards Fethiye, stopping at Letoon – the sacred cult centre of Lycia – en route. Here there was a temple dedicated to the goddess Leto, and her children, Artemis and Apollo, and the inscriptions were key in deciphering of the Lycian language.. Before arriving back in Fethiye for a final night.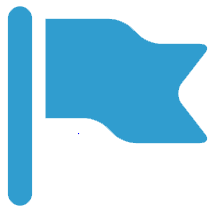 Day 8 : Fethiye
Your adventure comes to an end today. For those with additional time contact your booking agent to add some additional nights onto your tour.
What's Included?
Meals
7 Breakfasts, 2 Dinners
Transport
Private MInivan, local bus
Accommodation
Hotel (7 nights)
Included Activities
Letoon - Archaeological site
Important Details
Joining Point
Rebin Beach Hotel
Cahit Begenc Blv. 1450 Sok. Calis Plaji No:1 Fethiye/Mugla, 48300 Fethiye, Turkey
Fethiye
Mugla
TURKEY
Finishing Point
Rebin Beach Hotel
Cahit Begenc Blv. 1450 Sok. Calis Plaji No:1 Fethiye/Mugla, 48300 Fethiye, Turkey
Fethiye
Mugla
TURKEY
Physical preparation
These trips are setup to involve and include all the family so no real physical preparation is necessary. The trips all have some degree of physical activity but nothing that is too strenuous. Please check the physical rating on the trip notes and if you need further explanation please contact one of our sales consultants who will provide you with more detailed information.
Important information
FAMILY TRIP: Please note that these trips are for adults and children travelling together and there must be at least one child under 18 with you.
AGE: Minimum age for children on this trip is 10 years old.
DISCOUNT: A discount of 10% applies on this trip to children 17 years and under at time of travel.
SINGLE SUPPLEMENT: A single supplement is available on this trip with exception of Day 6 & 7 (Gulet Cruise).
Group leader
All Intrepid Family trips are accompanied by one of our group leaders. The aim of the group leader is to assist your family take the hassle out of your travels and to help you have the best trip possible. Your leader will provide information on the places you are travelling through, offer suggestions for fun things to do and see- for both kids and parents, recommend great local eating venues that will even get the kids trying new things, and introduce you to our local friends. While not being guides in the traditional sense you can expect them to have a broad general knowledge of the countries visited on the trip, including historical, cultural, religious and social aspects.
Our leaders are not babysitters on this trip - we leave that to you (the experts), but they will make sure that group members of all ages are able to explore their destination safely and with as much fun as possible. Our group leaders are not responsible for looking after children at any time and children must be accompanied by a parent or guardian at all times throughout this itinerary.
Safety
Many national governments provide a regularly updated advice service on safety issues involved with international travel. We recommend that you check your government's advice for their latest travel information before departure and ensure that your travel insurance covers you for all areas your itinerary covers. Please refer to our website's safety page for links to major travel advisories and updates on safety issues affecting our trip.
We strongly recommend the use of a neck wallet or money belt while travelling, for the safe-keeping of your passport, air tickets, cash and other valuable items. Leave your valuable jewellery at home - you won't need it while travelling. Many of our hotels have safety deposit boxes, which is the most secure way of storing your valuables. A lock is recommended for securing your luggage. Though obvious please don't allow your children to carry their own passports while on tour.
Your leader will accompany you on all included activities, however during your trip you'll have some free time to pursue your own interests, relax and take it easy or explore at your leisure. While your leader will assist you with the available options in a given location, please note that any optional activities you undertake are not part of your Intrepid itinerary, and Intrepid makes no representations about the safety of the activity or the standard of the operators running them. Please use your own good judgement when selecting an activity in your free time. Please also note that your Leader has the authority to amend or cancel any part of the trip itinerary if it's deemed necessary due to safety concerns.
For more details on the type of conditions and safety standards you can expect on your trip, please refer to Intrepid's operational safety policy on our website. We recommend that you take a moment to read through this information before travelling, and would appreciate any feedback on how well it's being implemented in the field:
http://www.intrepidtravel.com/contact-us/safety
FIRE PRECAUTIONS:
Please be aware that local laws governing tourism facilities in this region differ from those in your home country and not all the accommodation which we use has a fire exit, fire extinguishers or smoke alarms.
TRAFFIC AND DRIVING ON THE OTHER SIDE OF THE ROAD:
Depending on where you come from please note that drivers in this part of the world may drive on the opposite side of the road from what you are used to. Look both ways before crossing any road. Traffic can be a little more chaotic than you might be used to at home. Be aware!
SEAT BELTS:
Please be aware that local laws governing transportation safety may differ from those in your home country and not all the transport which we use is able to provide seat belts. When travelling in private mini vans or trucks all children (and adults) must wear a seat belt. No children are allowed to sit in the front seat of a vehicle.
PETTY THEFT AND PERSONAL SAFETY:
While travelling there is always the risk of pick-pocketing and petty theft, particularly in the more touristy cities. We recommend that you exercise caution when walking alone at night and encourage you to walk together and only on main, well-lit thoroughfares. Be particularly vigilant on public transport. Simple measures like carrying your day pack on your front, not hanging your bag over the back of your chair or on the floor and wearing a money belt will reduce any chance that your valuables should go missing.
LIFE JACKETS:
While life jackets are generally available on water craft, there may be occasions where they are not provided and child size life jackets are not always readily available. If travelling with children and this safety issue concerns you we will be able to advise alternative methods of transport (where available) for you to travel to the next destination. You can choose to travel independently for this leg of the journey. This would be at your own expense.
WATER SAFETY:
Please take care when taking part in any activities in the ocean, river or open water with your children, where waves and currents can be unpredictable. It's expected that anyone taking part in water activities is able to swim and have experience in open water. All swimmers should seek local advice before entering the water.
Visas
Visas are the responsibility of the individual traveller. The visa requirements for your trip vary depending on where you and your family are from and where you are going. As a general rule most countries expect that you and your family will have at least 6 months' validity on your passport. On arrival visitors may be asked to present return tickets and evidence of means to cover your intended stay. We keep the following information up to date as much as possible, but rules do change - it's important that you check for yourself. Residents from other countries must consult the relevant embassies or your travel agent.
Turkey Visa
Australians, Americans, British and Canadians require a visa for Turkey. New Zealanders do not currently require a visa for Turkey. For all other nationalities, please reconfirm your visa requirements with your travel agent of the nearest Turkish Consulate or Embassy.From 10 April 2014, the following applies:
Visas are no longer available on arrival; an e-visa must be obtained before you go. Please go to https://www.evisa.gov.tr/en/ for all the information you need to obtain an e-visa.
Why we love it
There's no better way to explore the stunning Turkish coastline than sailing along it for two nights. Relax on deck, swim and snorkel off the back of a traditional gulet into warm crystal water
Get pampered with a real Turkish hamam (spa) experience, complete with treatments that are fun for the kids and invigorating for the parents!
Squeeze into the steep sided Saklikent Gorge, marvel at its size, then scramble over rocks and cool off together in the melted mountain snow
Tuck into a traditional Turkish breakfast then feel ancient history come to life on the Lycian Coast, site of fierce struggles and great battles
Slip, slide, and chill the day away for a trip of family fun and frolics in an Oludeniz water park
Is this trip right for you
Public transport is taken to the water park on Day 3. The visit includes unlimited use of all slides. Food is not included, but there are restaurants at the park at which to purchase food.
Public transport is also used to visit the Fethiye market on Day 4. This is a great place to pick up some bargains for the week.
There are some short, moderate hikes on Day 5 with visits to the ancient cities of Xanthos and Letoon, broken up with some beach time.
This trip includes a 2-night gulet boat trip on Days 6 and 7. The boat has basic facilities and is best thought of as camping at sea. Cabins are a double bed with marine toilets and showers. There is no air conditioning – the sea breeze is enough! There is limited snorkelling gear provided on the boat.
Day 8 includes a visit to a Turkish hamam after leaving the boat. It includes a hot steam bath followed by a soap massage – bathing gear allowed of course!
Health
All travellers need to be in good physical health in order to participate fully on this trip. When selecting your trip for your family please make sure you have read through the itinerary carefully and assess you and your entire families ability to cope with our style of travel. Please note that if, in the opinion of our group leader or local guide, any traveller is unable to complete the itinerary without undue risk to themselves and/or the rest of the group, we reserve the right to exclude them from all or part of a trip without refund.
You should consult your doctor for up-to-date medical travel information or for any necessary vaccinations and anti-malarial requirements before departure. We recommend that you carry a first aid kit as well as any personal medical requirements (including a spare pair of glasses) as they may not easily be obtained at the locations on this trip. Please also consider any medication you may require for your children.
DRINKING WATER:
As a rule we recommend you and your family don't drink tap water, even in hotels, as it may contain much higher levels of different minerals than the water you are used to at home. For local people this is not a problem as their bodies are used to this and can cope, but for visitors drinking the tap water can result in illness. Generally this isn't serious, an upset stomach being the only symptom, but it's enough to spoil a day or two of your holiday. Many hotels and lodges provide safe drinking water, while bottled water is another alternative. Water consumption should be about two litres a day. Rehydration salts, motion sickness tablets, and diarrhoea blockers are available from many pharmacies.
YELLOW FEVER:
A valid international certificate of vaccination against Yellow Fever is required in many countries if you are arriving from a country with risk of yellow fever. You may need to present this on arrival at the airport or border crossing. Some countries will refuse entry if you are unable to present your certificate. It's also quite common for your home country to request a Yellow Fever certificate on your arrival back home.
It is your responsibility to check with your doctor well in advance of leaving home about the Yellow Fever requirements for the countries you'll be visiting.
TSETSE FLY:
It is best to avoid dark coloured clothes such as blue and black while on safari. These colours can attract the biting tsetse fly.
Food and dietary requirements
While travelling with us you and your family will experience the vast array of wonderful food available in the world. Your group leader will be able to suggest restaurants to try during your trip. To give you the maximum flexibility in deciding where, what and with whom to eat, generally not all meals are included in the trip price. This also gives you and your family more budgeting flexibility. As a rule our groups tend to eat together to enable you to taste a larger variety of dishes and enjoy each other's company. There's no obligation to do this though.
Food in Europe is varied and differs significantly between countries and regions. Expect to sample delicious local meals in almost every location you'll visit on this trip. However, if you do not feel like having a local delicacy, world type food is also widely available, especially in bigger cities. European diet is mostly meat based; vegetarians might find the menu selection less varied than they would see at home. Vegetarianism is not as common in this region and choices may be limited to soups, salads, bread, cheese, fruit, yoghurt, eggs etc. Vegans and those on gluten-free diets will find this region very challenging and may need to supplement meals with their own supplies from supermarkets and markets. Wherever possible we will cater for dietary needs for included meals, but there may be times when those with special requirements may need to provide their own.
European breakfasts are often basic and may simply include bread/toast or pastries, butter, jam, coffee/tea/juice (or similar.)
Money matters
EGYPT
The official currency of Egypt is Egyptian Pounds (EGP).
It's easy to get money when you arrive at the airport through money exchange or from the ATM. The most convenient and cheapest way to acquire money is via an Automated Teller Machine (ATM) which are plentiful throughout all the main cities. Check with your bank for information on international ATM fees.
When leaving home don't forget your PIN and make sure you know the telephone number for cancelling your card if it's stolen. Keep this in a safe place. When using your debit card, check your receipts and keep them to compare against your statement when you get home.
We recommend that you carry some foreign currency cash for when ATMs can not be accessed, have broken down or run out of cash. There are few problems changing money at the many banks and currency exchange facilities. Cash in USD, EUR and GBP are the easiest to exchange.
Occasionally banks will allow cash advances on your credit card, but it's not recommended to rely on this.
While some banks and five-star hotels will change travellers cheques, the process is time consuming, commissions can be high (up to 10%) and it can be difficult to change on weekends and public holidays. The easiest cheques to change are Thomas Cook or American Express in USD, EUR or GBP. Traveller's cheques are not recommended in the Middle East.
SPENDING MONEY:
When it comes to spending money on the trip, every family is a little different. You know your spending habits better than we do, so please budget a sensible amount for things like meals not included, drinks, shopping, optional activities and laundry. It's always better to bring a little more than you think your family will need. Also make sure you've read your trip details thoroughly so you know what's included in the trip price and what isn't. This should make budgeting a little easier. You'll find this info in the Inclusions section of your Essential Trip Information (that's this document).
Known as 'baksheesh' in the Middle East, tipping is an entrenched feature of the tourism industry. If you are satisfied with the services provided, a tip - though not compulsory - is appropriate and always appreciated. While it may not be customary to you, it's of great significance to the people who will take care of you during your travels.
We recommend that any group tips are collected in a envelope and handed directly to the intended recipient as a collective 'thank you' by the group. The below amounts are suggested figures in USD for ease of calculating budgets, but should always be offered in local currency.
Restaurants: Local markets and basic restaurants - leave the loose change. More up-market restaurants, we suggest 5% to 10% of your bill.
Local guides: Throughout your trip you may at times have a local guide in addition to your leader. We suggest US$1-2 per person per day for local guides.
Drivers: You may have a range of private drivers on your trip. Some may be with you for a short journey while others may be with you for several days. We would suggest a higher tip for those more involved with the group however US$1-2 per person per day is generally appropriate.
Public toilet attendants: When using public toilets there will most likely be an attendant that will expect a tip. 20-50 cents is appropriate.
Felucca captains: If you are travelling in Upper Egypt many of our itineraries spend a night on a felucca. US$1-2 per person per day for felucca captains is appropriate.
Desert Camp hosts: If you have a night camping included on your itinerary, US$2-3 is appropriate for the camp hosts.
Your Group Leader: You may also consider tipping your leader for outstanding service throughout your trip. The amount is entirely a personal preference, however as a guideline US$3-4 per person, per day can be used. Of course you are free to tip more or less as you see fit, depending on your perception of service quality and the length of your trip. Remember, a tip is not compulsory and should only be given when you receive excellent service.
DEPARTURE TAX
All departure taxes should be included in your international flight ticket.
Budget for meals not included: 180.00
CONTINGENCY FUNDS:
We try to plan for every eventuality, but there are still some things beyond our control. Please make sure you have access to an extra US$500 per family member for emergencies (e.g. severe weather, natural disasters, civil unrest) or other events that result in unavoidable changes to the itinerary (e.g. transport strikes or cancellations, airport closures). Sometimes these things necessitate last minute changes to enable our trips to continue to run, and as a result there may be some extra costs involved.
What to take
CLOTHING, CLIMATE & EQUIPMENT: Please note that Turkey can have extreme weather! Winter (approx. November to February) can be very cold. Not all of our hotels have heating so consider bringing thermals, scarf, gloves and a warm jacket for travel in this period. Summer (approx. June to August) can be very hot. Not all our hotels have air conditioning, and in those that do, it is not always functioning. You and your family should pack as lightly as possible. On the vast majority of our trips you are expected to carry your own luggage, although you won't be required to walk long distances with it (max 15minutes). Many travellers carry their luggage in a backpack, although an overnight bag with a shoulder strap would suffice if you travel lightly. Smaller bags or backpacks with wheels are also convenient although we recommend your bag has carry straps. You'll also need a day pack/bag to carry water and a camera etc for day trips. Below are some ideas and helpful tips on what you specifically need for this trip. • Personal medical kit. Your guide will carry a large kit but we recommend you carry items such as mild pain killers, electrolytes and bandaids. • Daypack • Insect repellent • Sun protection - hat, sunscreen, sunglasses • Warm clothes including hat and gloves - When travelling in cooler climates • Wind and waterproof rain jacket • Toiletries/travel wipes • Closed in, comfortable walking shoes. • Swimwear * A laundry service may be available in some hotels, but we recommend taking biodegradable travel detergent clothes can be washed as you wish. WATER BOTTLE: Consider bringing your own water bottle to refill along the way. We recommend at least a 1.5litre capacity. The sale of bottled water contributes to an enormous environmental problem around the world. In addition to the water in bottles, the production of a 1 litre plastic bottle takes 2 litres of water and 200ml of oil. A large proportion end up in limited landfill or discarded in waterways and natural environments.
TECHNOLOGY With the modern world you may want to bring along tablets of smartphones for the children to document their adventure - there are a wide variety of apps out there which we suggest downloading before you depart. There will be opportunities to charge ( just make sure you bring the correct adapter) and there will be wi-fi available on your trip, although it will probably not be at the speeds you are used to at home and it won't be available everywhere.
Feedback
After your travels, we want to hear from you! We rely on your feedback. We read it carefully. Feedback helps us understand what we are doing well and what we could be doing better. It allows us to make improvements for future travellers.
http://www.intrepidtravel.com/feedback/
Pre-departure checklist
Before you travel please download our pre-departure checklist to make sure you are fully prepared for your trip.
http://www.geckosadventures.com/pre-departure-checklist
Emergency contact
For general contact details please use the following page: http://www.intrepidtravel.com/ourtrips/contact/
In the case of a genuine crisis or emergency only, Intrepid's Istanbul Operations team can be reached on +90 532 641 2822
GENERAL ISSUES ON YOUR TRIP
While we always endeavour to provide the best possible holiday experience, due to the nature of travel and the areas we visit sometimes things can and do go wrong. Should any issue occur while you are on your trip, it is imperative that you discuss this with your group leader or our local representative straight away so that they can do their best to rectify the problem and save any potential negative impact on the rest of your trip.
We recognise that there may be times when your group leader/local partner may not be able to resolve a situation to your satisfaction - if this is the case, please ask the leader to speak to their direct manager.
You may also choose to provide details in your online feedback, which we ask you to complete within 30 days of the end of your trip. But we do ask you to be aware that it is very difficult for us to provide any practical help after the trip is complete.
Intrepid's Local Operator: +905326412822
Responsible travel
Our Responsible Travel Policy outlines our commitment to preserving the environment, supporting local communities, protecting the vulnerable and giving back to the places we travel. All our trip leaders, suppliers and staff are trained on these principles, and are core to us delivering sustainable, experience-rich travel.
Explore the different parts of our Responsible Travel Policy by visiting:
https://www.intrepidtravel.com/responsible-travel
http://www.intrepidtravel.com/ourtrips/rt/responsibletraveller
Intrepid and Playground Ideas.
Playground ideas was started in response for a worldwide need for more playgrounds. Using largely locally found materials means these playgrounds are cheap and can be put together by local people. Children provided with the opportunity for stimulating play in early childhood have improved ability and desire to learn leading to long term outcomes such as higher rates of employment and increased wages. Research has proven play interventions to be powerful, cost effective poverty reduction tools with sustained impact.
We are also proud to have Playground Ideas as a partner of The Intrepid Foundation, where our financial support will go directly towards building playgrounds. Every donation to The Intrepid Foundation from our travellers is matched by us dollar for dollar. To find out more or to make a donation, visit The Intrepid Foundation website https://www.theintrepidfoundation.org/playground-ideas
Accommodation notes
GENERAL ROOMING CONFIGURATIONS:
Family of two - All family groupings of two will be put into a twin room.
Family of three - Wherever possible we will put you in a triple room. Please be aware that in a handful of places triple rooms are in short supply. This means that, in practice, a triple room will often simply be a twin room with a mattress on the floor or a further bed squashed in. Where it is impossible to provide a triple room, you will have to decide which of your party takes the single room.
Family of four or more - You will most likely stay in two twin rooms. If and wherever possible we will aim put you in a quadruple room. Whilst we will do our very best to ensure that families are roomed close together (in some cases, we can arrange adjoining rooms), we can't guarantee this. Most family holidays occur during peak season and we sometimes have little to no control over where you will be put. You need to come prepared for this.
Travel insurance
Travel insurance is compulsory for all our trips. We require that, at a minimum, you are covered for medical expenses including emergency repatriation. We strongly recommend that the policy also covers personal liability, cancellation, curtailment and loss of luggage and personal effects.
When travelling on a trip, you won't be permitted to join the group until evidence of travel insurance and the insurance company's 24 hour emergency contact number has been seen by your leader.
If you have credit card insurance your group leader will require details of the participating insurer/underwriter, the level of coverage, policy number and emergency contact number rather than the bank's name and credit card details. Please contact your bank for these details prior to arriving in-country.
http://www.intrepidtravel.com/insurance.php
Your fellow travellers
As you and your family travel on a group trip you will be exposed to all the pleasures and maybe some of the frustrations of travelling in a group. Your fellow families will probably come from all corners of the world and likely a range of age groups too (for both parents and children). We ask you to be understanding of the various needs and preferences of your group - patience with your fellow  families is sometimes required for the benefit of everyone's travel experience. Remember too that you and your family have responsibilities to the group. If you are requested to be at a place at a certain time, ensure that you don't keep the rest of the group waiting. We have found time and time again that the very best trips we operate are those where the dynamics within the group work well - this takes just a little effort on your part. Due to privacy reasons we are unable to provide you with contact details and any personal information about your fellow families booked on your trip prior to departure.
Itinerary disclaimer
ITINERARY CHANGES:
Our itineraries are updated regularly throughout the year based on customer feedback and to reflect the current situation in each destination. The information included in this Essential Trip Information may therefore differ from when you first booked your trip. It is important that you print and review a final copy prior to travel so that you have the latest updates. Due to weather, local conditions, transport schedules, public holidays or other factors, further changes may be necessary to your itinerary once in country. The order and timing of included activities in each location may also vary seasonally to ensure our travellers have the best experience. Your tour leader will keep you up to date with any changes once on tour.
OPTIONAL ACTIVITIES:
A selection of optional activities that have been popular with past travellers are listed in the day-to-day itinerary. This isn't an exhaustive list and should be used as a guide only for some of what might be available. Prices are approximate, are for entrance only, and don't include transport to and from the sites or local guides unless indicated. All activities are subject to availability, and may be on a join-in basis. It may not be possible to do all the activities listed in the time available at each destination, so some pre-planning for what you are most interested in is advised. When it's recommended that travellers pre-book these activities, look for a note in the Special Information section of the day-to-day itinerary. For most, they can either be organised independently on the day, or let your leader know you are interested and they can assist.
Where activities are considered medium or high risk, we work with operators whose safety and credentials we have sighted and assessed. Although it is possible that you may find the same activity cheaper with another operator on the ground, we cannot vouch for the safety or quality of that operator. Medium and high risk activities not listed above have not been assessed by us and as such our staff and leaders are unable to assist you with organising these activities. Activities that contravene our Responsible Travel policies are also not listed. Please remember that the decision to partake in any activity not listed is at your own discretion and risk.
Accommodation
Gulet Cabin (2 nts),Hotel (5 nts)
More from Turkey
8 Days from$1,030
START: Fethiye
FINISH: Fethiye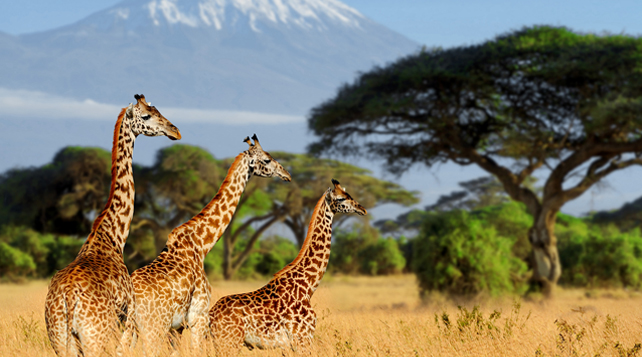 Kenya Safari!
Win a Classic African Adventure Tour to Kenya Overland Safari. Every NOVICA product purchased through the end of the year qualifies as an entry. Let the journey begin!