Thailand Family Holiday with Teenagers
Overview
Description
Explore the busy streets of Bangkok and Chiang Mai on this energetic family adventure in Thailand. Zipline through treetops, cycle around rural villages and kayak down the Mae Teang River. Experience pastoral life with a homestay experience and learn the tricks of bartering at the floating markets of Amphawa.
Start: Bangkok
Finish: Bangkok
Ages: 10 - 99
Theme: Family
Accommodation: Hotel (4 nights), Homestay (2 nights), Overnight sleeper train (2 nights)
Destination: Bangkok
Highlights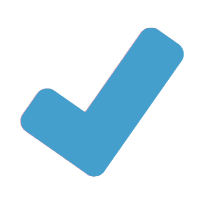 Wake up to the sights and sounds of bustling Chiang Mai after an overnight train journey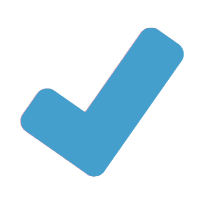 Blissfully glide across the Mae Teang river on a kayaking voyage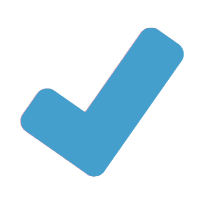 Explore the colourful flower markets frequented by the local Thais
Itinerary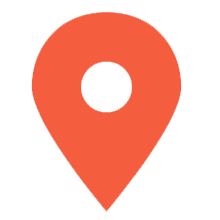 Day 1 : Bangkok
Sa-wat dee! Welcome to Thailand. Thailand's bustling capital, Bangkok is famous for its tuk tuks, khlong boats and street vendors serving up delicious Thai food. Your adventure begins with a welcome meeting at 5pm on Day 1 Check in to the hotel and enjoy settling in to Bangkok. Bangkok has so much to offer those with time to explore, so perhaps arrive a day or so early and take a riverboat to Chinatown and explore the crowded streets, uncover the magnificent Grand Palace and the Temple of the Emerald Buddha, wander down the tourist mecca of Khao San Road, or indulge in some Thai food.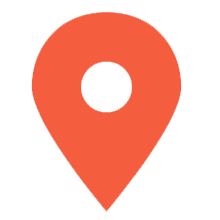 Day 2 : Bangkok
After enjoying a Thai breakfast with the group, head out to explore this incredibly vibrant and action-packed city. Begin the day with a river cruise down the Chao Phraya River to explore the famous 'khlongs' (canals). Life along these canals seems a world away from the chaotic streets of the capital. We pay a visit to Wat Pho, one of the 'trinity' of Bangkok temples, with a 46-metre long gold plated Buddha reclining inside. Even the feet of this statue are incredible, three metres long and intricately decorated with mother of pearl. The temple grounds are equally fascinating, filled with beautifully decorated stupas, halls, and shrines. This evening we head north, catching the overnight train to Chiang Mai.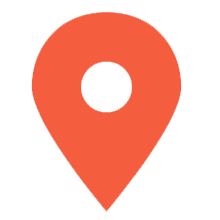 Day 3 : Chiang Mai
In the morning we arrive into Chiang Mai. After some time to freshen up, head out on an exploration of this charming and relaxed city (compared to Bangkok anyway). Embark on a scenic, winding drive up a mountain (around 45 minutes) to one of the country's most stunning temple complexes, Doi Suthep. A 300-step naga-guarded stairway leads you to the temples, and the climb is well worth the effort. The hypnotic atmosphere of chanting Buddhist monks and sweeping views of the city make this a most memorable experience. In the evening, experience a traditional Khan Toke dinner, which involves delicious food, a relaxed environment and slow-tempo dance entertainment.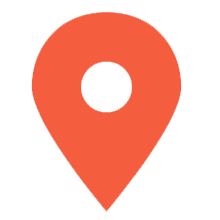 Day 4 : Chiang Mai
After last night's entertainment, today is a day of fresh mountain air and discovery by foot. Trek around Chiang Mai, visiting local markets and taking the time to enjoy a dip by a waterfall before heading to a Thai village for an overnight stay. Staying in the village is a great opportunity to interact with the locals and see how they live.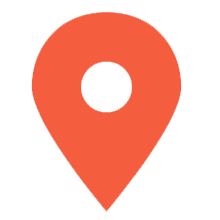 Day 5 : Chiang Mai
Today is an action-packed day on the water. In the morning, glide down the Mae Teang River on an inflatable kayak, paddling through lush jungles, stopping to pick fruit and keeping eyes peeled for wildlife. Stop for a special lunch at a riverside camp. Afterwards head to the Lahu Hill tribe village to see how the rural communities live. Head back to Chiang Mai in the afternoon.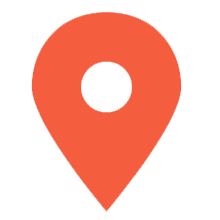 Day 6 : Chiang Mai
Today is free for you to explore Chiang Mai alittle further until your overnight train journey. Perhaps join your leader on a walk through the old city, or take up one of many optional activities. Or do some last minute shopping. At 4pm your train departures Chiang Mai headed for Bangkok.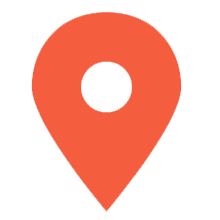 Day 7 : Amphawa
After arriving in Bangkok by train, head out to the village of Amphawa on a journey that will take just over an hour. The area is famous for its floating markets and the local Thais flock here on weekends to bargain and barter. Explore the small, riverside villages before taking to bikes once again and discovering further afield. Tonight enjoy some local hospitality with a homestay experience.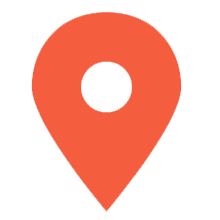 Day 8 : Bangkok
This morning we will get to experience the famous floating market along with the many Thais who flock here. Having a leader here is invaluable as it brings to life the market, its people and the myriad of alien looking goods on sale. This is a great real life experience and a great last activity before our farewell dinner back in Bangkok.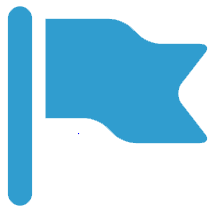 Day 9 : Departure Day
The trip finishes today after breakfast. There are still many fun and fascinating attractions to visit, perhaps ride the Skytrain or visit the huge shopping centres.
What's Included?
Meals
8 Breakfasts, 3 Dinners
Transport
Private bus, overnight sleeper train, bike, kayak
Accommodation
Hotel (4 nights), Homestay (2 nights), Overnight sleeper train (2 nights)
Included Activities
Bangkok - Tha Kha Floating Market tour
Important Details
Joining Point
Nouvo City Hotel
2 Samsen 2, Samsen Road, Pranakorn
Banglumphu
Bangkok
10200
THAILAND
Phone: +66 22827500
Finishing Point
Nouvo City Hotel
2 Samsen 2, Samsen Road, Pranakorn
Banglumphu
Bangkok
10200
THAILAND
Phone: +66 22827500
Physical preparation
These trips are setup to involve and include all the family so no real physical preparation is necessary. The trips all have some degree of physical activity but nothing that is too strenuous. Please check the physical rating on the trip notes and if you need further explanation please contact one of our sales consultants who will provide you with more detailed information.
Important information
A discount of 10% applies on this trip to children 17 years and under at the time of travel.
Please note that these trips are for adults and children travelling together and there must be at least one child under 18 with you.
Minimum age for children on this trip is 10 years old.
Group leader
All Intrepid Family trips are accompanied by one of our group leaders. The aim of the group leader is to assist your family take the hassle out of your travels and to help you have the best trip possible. Your leader will provide information on the places you are travelling through, offer suggestions for fun things to do and see- for both kids and parents, recommend great local eating venues that will even get the kids trying new things, and introduce you to our local friends. While not being guides in the traditional sense you can expect them to have a broad general knowledge of the countries visited on the trip, including historical, cultural, religious and social aspects.
Our leaders are not babysitters on this trip - we leave that to you (the experts), but they will make sure that group members of all ages are able to explore their destination safely and with as much fun as possible. Our group leaders are not responsible for looking after children at any time and children must be accompanied by a parent or guardian at all times throughout this itinerary.
Safety
SWIMMING POOLS: You may stay at hotels with unfenced pools and no life guard on duty.
Many national governments provide a regularly updated advice service on safety issues involved with international travel. We recommend that you check your government's advice for their latest travel information before departure. Please refer to our website's safety page for links to major travel advisories and updates on safety issues affecting our trip. We strongly recommend the use of a neck wallet or money belt while travelling, for the safe-keeping of your passport, air tickets, cash and other valuable items. Leave your valuable jewellery at home - you won't need it while travelling. Many of our hotels have safety deposit boxes, which is the most secure way of storing your valuables. A lock is recommended for securing your luggage. Your leader will accompany you on most included activities but you won't be accompanied while travelling between locations. During your trip you'll also have some free time to pursue your own interests, relax and take it easy or explore at your leisure. While your leader will assist you with the available options in a given location, please note that any optional activities you undertake are not part of your Intrepid itinerary, and Intrepid makes no representations about the safety of the activity or the standard of the operators running them. Please use your own good judgement when selecting an activity in your free time. Please also note that your leader has the authority to amend or cancel any part of the trip itinerary if it's deemed necessary due to safety concerns. For more details on the type of conditions and safety standards you can expect on your trip, please refer to Intrepid's operational safety policy on our website. We recommend that you take a moment to read through this information before travelling, and would appreciate any feedback on how well it's being implemented in the field:
https://www.intrepidtravel.com/safety-field
Communications
With the modern world you may want to bring along tablets of smartphones for the children to document their adventure - there are a wide variety of apps out there which we suggest downloading before you depart. There will be opportunities to charge ( just make sure you bring the correct adapter) and there will be wi-fi available on your trip, although it will probably not be at the speeds you are used to at home and it won't be available everywhere.
Visas
THAILAND:
If entering by air most nationalities will be granted a 30 day stay on arrival. If entering by a land border, you will be granted a 15 day stay only (some exceptions are citizens of the United States, United Kingdom, Canada, France, Italy, Germany and Japan who are eligible for 30 day visa at land borders). A visa extension can be obtained in Thailand at an immigration office for approx. 2000THB or alternatively you can apply for a Thailand visa in advance from your embassy or consulate that will allow a 30 day stay when entering at an overland border.
If planning to enter Thailand via a land border multiple times during your travels, we recommend you pre-obtain a 60 day multiple entry visa from you embassy or consulate before you travel rather than attempting to obtain a visa at the border on multiple occasions which may result in being denied re-entry into the country.
Why we love it
Wake up to the sights and sounds of bustling Chiang Mai after an overnight train journey
Blissfully glide across the Mae Teang river on a kayaking voyage
Explore the colourful flower markets frequented by the local Thais
Is this trip right for you
This trip includes an overnight train from Bangkok to Chiang Mai. Accommodation is simple but comfortable – soft sleeper class multishare compartments with air-conditioning and bunk beds, with sheets and a pillow provided. Overnight trains are a real Intrepid experience and one of the best ways to come face-to-face with the country and its people.
This is an active style trip featuring trekking and kayaking. To fully enjoy it, you and your family will need to be in a good state of health and fitness.
Health
Kids' bellies are delicate and the standards of hygiene you may experience while travelling in this region can be less than what you are accustomed to at home. There are a few simple precautions you can take that will keep the family travelling in good health.
DRINKING WATER:
Make sure you always travel with plenty of water so you do not risk dehydration.
FOOD:
With all the exotic tastes available it would be a shame to avoid the great experience of trying new foods for the first time - both kids and parents! In most cases food is fresh and tasty, and perfectly fine to eat, however it can contain ingredients that you are not used to. Any change in diet (no matter where in the world you travel) can result in an upset stomach. Usually this is the only side-effect and it can last a few days. We don't want you to miss out savouring new flavours, but be wary of what you choose to eat - especially what your kids eat.
HYGIENE:
Keep your hands clean - and the kids'. It is important to remember to do this before eating especially if you will be eating with your hands as may be the custom. Antiseptic wipes or antiseptic hand gel (which you can use without water) are fabulous inventions - made with travelling families in mind.
CONTACT WITH ANIMALS:
In new and exciting destinations we often come across different animals. There are a lot of stray cats and dogs in some destinations. Keep an eye on children in these situations as aggravated animals can bite and may transmit diseases including rabies.
AIR POLLUTION AND SMOKE HAZE:
Bangkok and other Thai cities experience high levels of air pollution, which may aggravate bronchial, sinus or asthma conditions. These can be particularly high between the months of December and February. Smoke haze, which usually occurs across parts of north and north-east Thailand during March to April, can also aggravate these conditions. Regular air quality reports are available from the following website http://aqicn.org/city/bangkok/
Food and dietary requirements
Your group leader will endeavour to cater for specific dietary requirements where possible, and vegetarianism and gluten intolerance will be catered for in most instances. There are, however some meals and activities that are fixed in advance and therefore cannot be modified to suit dietary requirements. These instances will be indicated in the 'trip notes' itinerary. Please notify your group leader of any dietary requirements in your group meeting at the start of the trip.
For those suffering from particular food allergies, your group leader will endeavour to disclose to their fullest knowledge the main ingredients in dishes being consumed. It is, however, your personal responsibility to ensure that you do not ingest any foods to which you are allergic.
Money matters
SPENDING MONEY:
When it comes to spending money on the trip, every traveller is a little different. You know your spending habits better than we do, so please budget a sensible amount for things like meals not included, drinks, shopping, optional activities and laundry. It's always better to bring a little more than you think you'll need. Also make sure you've read your trip details thoroughly so you know what's included in the trip price and what isn't. This should make budgeting a little easier. You'll find this info in the Inclusions section of your Essential Trip Information (that's this document).
The official currency of Thailand is the Baht (THB). The most convenient and cheapest way to obtain local currency is via ATMs which are available in most towns and cities. Foreign currency notes that are old, torn or faded can be very difficult to exchange. Clean bills in small denominations are most useful. The use of credit cards is restricted, mainly to major hotels and more upmarket shops and shopping centres.
DEPARTURE TAX
All departure taxes should be included in your international flight ticket.
CONTINGENCY FUNDS:
We try to plan for every eventuality, but there are still some things beyond our control. Please make sure you have access to an extra US$500 for emergencies (e.g. severe weather, natural disasters, civil unrest) or other events that result in unavoidable changes to the itinerary (e.g. transport strikes or cancellations, airport closures). Sometimes these things necessitate last minute changes to enable our trips to continue to run, and as a result there may be some extra costs involved.
The recommended amounts are listed in USD for the relatability of universal travellers, however the local currency is needed in the countries you are visiting.
TIPPING
If you're happy with the services provided a tip - though not compulsory - is appropriate. While it may not be customary to you, it's of great significance to the people who will take care of you during your travels, inspires excellent service, and is an entrenched feature of the tourism industry across many Intrepid destinations.
Optional Tipping Kitty:
On Day 1 your tour leader will discuss with you the idea of running a group tipping kitty, whereby everybody contributes an equal amount and then your tour leader pays the tips for drivers, local guides, and hotel staff (excludes restaurant tips). The leader will keep a running record of all monies spent which can be checked at any time, and any money remaining at the end of the tour returned to group members. This is often the easiest way to avoid the hassles of needing small change and knowing when and what is an appropriate amount to tip. Participation in this kitty at your own discretion, and you are welcome to manage your own tipping separately if you prefer. Please note the tipping kitty excludes tips for your tour leader.
Optional tipping kitty for this trip: THB 400 per person
Your Tour Leader:
You may also consider tipping your tour leader for outstanding service throughout your trip. The amount is entirely a personal preference, however as a guideline US$2-US$4 per person, per day can be used. Of course you are free to tip more or less as you see fit, depending on your perception of service quality and the length of your trip. Remember, a tip is not compulsory and should only be given when you receive excellent service.
Please don't tip with coins, very small denomination notes, or dirty and ripped notes. This is regarded culturally as an insult
The receipt of commissions or kickbacks in exchange for recommending particular shops or services is ingrained in the culture of the tourism industry. Rather than turning a blind eye to this unavoidable issue in some areas, we have established a centralised fund whereby contributions from recommended suppliers are collected and distributed back into the business. We aim to provide the best value trips in the market, and this fund assists in keeping operating costs and trip prices low to you.
A priority in establishing this fund is that the experience of our traveller - you - is not compromised in any way. Please let us know via the feedback form completed after your trip if we are successfully meeting this objective.
What to take
WATER BOTTLE Consider bringing your own water bottle to refill along the way. The sale of bottled water contributes to an enormous environmental problem around the world. In addition to the water in bottles, the production of a 1 litre plastic bottle takes 2 litres of water and 200ml of oil. A large proportion ends up in limited landfill or discarded in waterways and natural environments. Although it can be difficult to avoid bottled water when travelling, please use the water dispensers which are provided at some of our accommodation or simply refill with tap water (your leader will advise whether tap water is safe to drink in your destination). When unable to avoid bottled water it is better to buy the largest available and distribute into your smaller bottle for the day.
CLOTHING: You visit a number of temples where it is necessary to cover your knees and shoulders. It's a good idea to take a sarong, or purchase one locally. Singlets, tank tops, shorts are not acceptable attire for temple visits.
A couple of rules
Illegal drugs will not be tolerated on our trips. Possessing or using drugs not only contravenes the laws of the land, but also puts the rest of the group at risk. Smoking marijuana and opium is a part of local culture in some parts of the world but is not acceptable for Peregrine travellers. Peregrine's philosophy of travel is one of respect towards everyone we encounter and in particular, the local people who make our destinations such special places. The exploitation of prostitutes is completely contrary to this philosophy. Our group leader has the right to expel any member of the group if drugs are found in their possession or if they use prostitutes.
Everyone has the right to feel safe and secure on their trip. We don't tolerate any form of violence (verbal or physical) or sexual harassment at Peregrine, either between passengers or involving our leaders, local operators or locals. Sexual relationships (consensual or otherwise) between a leader and a passenger are unacceptable. If you ever feel another person is behaving inappropriately please inform us immediately by contacting the emergency contact number detailed in these trip notes.
Everyone has the right to feel safe and secure on their trip. We don't tolerate any form of sexual harassment at Intrepid, either between passengers or involving our leaders or local operators. Sexual relationships (consensual or otherwise) between a leader and a passenger are unacceptable. If you ever feel another person is behaving inappropriately please inform us immediately by contacting the emergency contact number detailed in these trip notes.
Feedback
http://www.intrepidtravel.com/feedback/
After your travels, we want to hear from you! We realise that our partner company may ask you to complete paper or online feedback following your trip, however we would also like to know what you thought and encourage you to submit your feedback to us too. We rely on your feedback. We read it carefully. Feedback helps us understand what we are doing well and what we could be doing better. It allows us to make improvements for future travellers.
Emergency contact
ISSUES ON YOUR TRIP:
While we always endeavor to provide you the best possible holiday experience, due to the nature of travel and the areas we visit sometimes things can and do go wrong. Should any issue occur while you are on your trip, it is imperative that you discuss this with your group leader/specialist guide or our local representative straight away so that they can do their best to rectify the problem. We recognise that there may be times when your group leader/local partner may not be able to resolve a situation to your satisfaction - if this is the case, please ask the leader/guide to speak to their direct manager.
Intrepid's Thailand Office: +66 898 103 722
Responsible travel
LOCAL DRESS:
When packing be aware that dress standards are conservative throughout Asia, especially outside major cities. To respect this and for your own comfort, we strongly recommend modest clothing. This means clothing that covers your shoulders and knees. Loose, lightweight, long clothing is both respectful and cool in the predominantly hot Asian climate. In many rural areas in Asia women will need to wear modest clothing even to swim. Singlets, tank tops and topless sun bathing are all unacceptable. When visiting religious sites men often need to wear long trousers and women a long skirt or sarong.
Thai Etiquettes and Customs
Your tour leader will advise you further on Thai cultural etiquettes during your tour; however, here are some simple ones to get you started.
· Patting a Thai on their head is considered extremely rude and insulting
· Public displays of affection are not acceptable, including holding hands and kissing.
· Losing your temper or showing anger and shouting or yelling will lose respect immediately; to remain cool, calm and collected at all times is an admired quality in a person in Thai culture
· When visiting temples, ensure your shoulders and knees are covered. They are places of worship, so it is important to dress modestly
· The monarchy is held in very high esteem in Thailand. Please show the highest level of respect to the king of Thailand and never make jokes about him
ELEPHANT PERFORMANCES & ELEPHANT RIDING:
During your visit to Asia there will be many opportunities to ride elephants and see them perform. While we believe it's important to give our travellers a choice and respect each individual's decision, we recommend that Intrepid travellers bypass this activity. Professional wildlife conservation and animal welfare organisations, including the World Society for Protection of Animals (WSPA), advise that contrary to common belief, captive elephants remain wild animals and despite good intentions, unfortunately many venues are unable to provide the appropriate living conditions elephants require and this ultimately impacts their wellbeing. While there is some merit in the argument that the money that you pay for the activity goes towards keeping the elephants and their mahouts employed, we know that it also fuels demand for elephants to be captured in the wild or captive bred. We thank you for your support in improving the welfare of these majestic creatures. Further information is available on the following pdf:
http://www.intrepidtravel.com/pdf/rt/51033_Elephant_Welfare.pdf
Intrepid and Playground Ideas.
Playground ideas was started in response for a worldwide need for more playgrounds. Using largely locally found materials means these playgrounds are cheap and can be put together by local people. Children provided with the opportunity for stimulating play in early childhood have improved ability and desire to learn leading to long term outcomes such as higher rates of employment and increased wages. Research has proven play interventions to be powerful, cost effective poverty reduction tools with sustained impact.
We are also proud to have Playground Ideas as a partner of The Intrepid Foundation, where our financial support will go directly towards building playgrounds. Every donation to The Intrepid Foundation from our travellers is matched by us dollar for dollar. To find out more or to make a donation, visit The Intrepid Foundation website https://www.theintrepidfoundation.org/playground-ideas
Accommodation notes
GENERAL ROOMING CONFIGURATIONS:
Family of two - All family groupings of two will be put into a twin room.
Family of three - Wherever possible we will put you in a triple room. Please be aware that in a handful of places triple rooms are in short supply. This means that, in practice, a triple room will often simply be a twin room with a mattress on the floor or a further bed squashed in. Where it is impossible to provide a triple room, you will have to decide which of your party takes the single room.
Family of four or more - You will most likely stay in two twin rooms. If and wherever possible we will aim put you in a quadruple room. Whilst we will do our very best to ensure that families are roomed close together (in some cases, we can arrange adjoining rooms), we can't guarantee this. Most family holidays occur during peak season and we sometimes have little to no control over where you will be put. You need to come prepared for this.
Travel insurance
Travel insurance is compulsory for all our trips. We require that, at a minimum, you are covered for medical expenses including emergency repatriation. We strongly recommend that the policy also covers personal liability, cancellation, curtailment and loss of luggage and personal effects.
When travelling on a trip, you won't be permitted to join the group until evidence of travel insurance and the insurance company's 24 hour emergency contact number has been seen by your leader.
If you have credit card insurance your group leader will require details of the participating insurer/underwriter, the level of coverage, policy number and emergency contact number rather than the bank's name and credit card details. Please contact your bank for these details prior to arriving in-country.
http://www.intrepidtravel.com/insurance.php
http://www.intrepidtravel.com/insurance.php
Your fellow travellers
You will travel in a group with other like-minded families who may have come from all over the world. We find that the kids of all ages usually bond really well and act as a catalyst for the rest of the group. If you are keen to know the ages of other children on the trip then please ask. We ask you to be understanding of the various needs and preferences of your group - patience with your fellow travellers is sometimes required for the benefit of everyone's travel experience. Remember too that you have responsibilities to the group. If you are requested to be at a place at a certain time, ensure that you don't keep the rest of the group waiting. We have found time and time again that the very best trips we operate are those where the dynamics within the group work well - this takes just a little effort on your part.
Itinerary disclaimer
Occasionally our itineraries are updated during the year to incorporate improvements stemming from past travellers' comments and our own research. The information given in this itinerary may be slightly different to that in the brochure. It's very important that you print and review a final copy of your Trip Notes a couple of days prior to travel, in case there have been changes that affect your plans. For the latest updated Trip Notes please visit our website: www.intrepidtravel.com
Please note that while we operate successful trips in this region throughout the year, some changes may occur in our itineraries due to inclement weather and common seasonal changes to timetables and transport routes. This can happen with little notice so please be prepared for modifications to the route.
Accommodation
4 nights hotel,2 nights Homestay,2 nights overnight sleeper train
More from Thailand
9 Days from$1,455
START: Bangkok
FINISH: Bangkok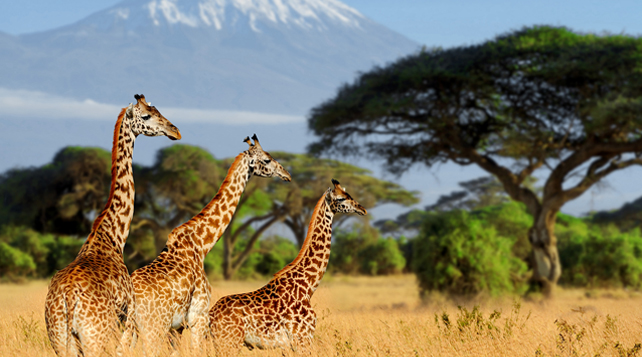 Kenya Safari!
Win a Classic African Adventure Tour to Kenya Overland Safari. Every NOVICA product purchased through the end of the year qualifies as an entry. Let the journey begin!