Thailand Family Cycling Holiday
Overview
Description
Navigate the winding alleyways, canals and sleepy villages of Thailand on this 10-day family cycling holiday. From a cycling tour of Bangkok's backstreets to an early morning ride for a market breakfast in Phang Nga – this active family adventure is a great way to immerse yourself in Thai culture, get up close and personal with nature, and keep everyone occupied and off their smart phones. Wildlife-rich jungle and prehistoric landscapes will enchant both children and adults, and accommodation like a jungle treehouse and a floating bungalow in Khao Sok National Park make it easy to play explorer. Go beyond Khao San and make memories on the lesser-known roads of Southern Thailand.
Start: Bangkok
Finish: Ao Nang
Ages: 10 - 99
Theme: Family
Accommodation: Hotels (6 nights), Overnight train (1 night), Jungle huts (2 nights)
Destination: Ao Nang
Highlights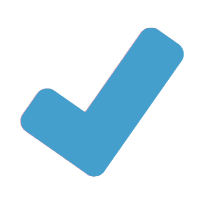 Escape the chaotic Bangkok traffic and the tourist traps with a family cycling tour that takes you into the villages and incredible scenery of Southern Thailand.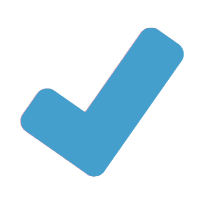 With rides through lush farmland, mountains and coast, there is no better way to get your kids outdoors and breathing fresh air.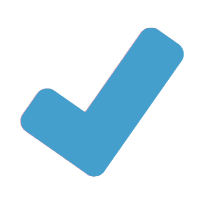 No matter your age, sleeping in a real-life jungle treehouse and a floating cabin are two accommodation experiences you'll be bragging about for a while.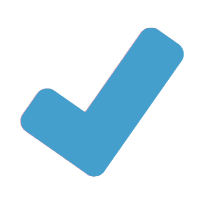 Children and adults alike will be filled with awe on a longtail boat ride past massive limestone karsts that jut from the serene waters of Phang Nga.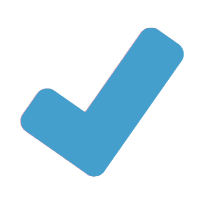 Work as a team to paddle through mangrove forests, into coves and between narrow walled canyons on a kayak adventure in Ao Thalane bay.
Itinerary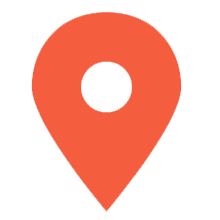 Day 1 : Bangkok
Sa-wat dee! Welcome to Thailand. Your family adventure begins with a welcome meeting at 5 pm. If you arrive early there is plenty to keep you and the kids occupied. Feeling overwhelmed? An Urban Adventure is a great way to immerse yourself in the city with a local leading the way. A tuk-tuk experience tour takes you and your family through the highlights of this chaotic city in South East Asia's iconic, compact vehicle. Or perhaps book yourself in for a khlong (canal) tour, which is a great way for you and your kids to sit back and absorb Bangkok from the water. Riding Distance: None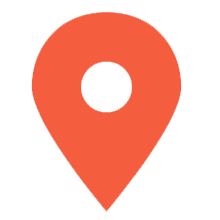 Day 2 : Bangkok / Overnight Train
Rise and shine for your first experience in the saddle this morning with a cycling tour of Bangkok. Explore the backstreets, alleyways and canals on this guided tour on two wheels, veering off the tourist trail and into the heart and soul of the city. While Bangkok can be hectic, travelling around by bike allows you to move through the city quite easily and at a relaxed pace. After your ride there will be ample time to get cleaned up and shop for any last-minute supplies or souvenirs before boarding an overnight train southbound for Surat Thani (approximately 13 hours). Riding Distance: approximately 20kms/12 miles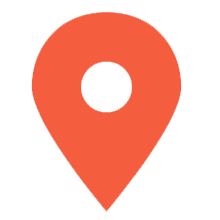 Day 3 : Khao Sok
Arrive in Surat Thani this morning. Disembark the train and jump in a private vehicle that will take you 50 kilometres out of the city so you can avoid heavy traffic on your ride. Climb onto your bikes when the city has given way to palm tree lines streets and small villages and begin your ride. It won't be long until the real scenic highlight of the area comes into view – spectacular limestone karst mountains. Formed over 260 million years ago, these karsts were once part of a prehistoric underwater reef that stretched all the way up to Vietnam and will be your constant companion for the next few days. Heading west, cycle through a sea of greenery towards the Ratchaprapha Dam. After lunch, board a traditional longtail boat and cruise past hundreds of tiny islands on emerald water to tonight's accommodation – a floating bungalow. Riding Distance: approximately 25kms/15 miles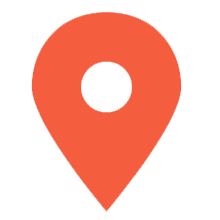 Day 4 : Khao Sok
After breakfast board a boat back to shore and transfer to our jungle treehouse inside the national park. After you've settled in the day is free for you and your family to explore at your own pace. Khao Sok is home to the oldest evergreen rainforest in the world, deep valleys, the beautiful Cheow Larn Lake, numerous caves, and a significant wild animal population. This nature lover's paradise includes elephants, exotic Hornbills, water-loving Langur Monkeys and even the occasional tiger deep inside the park. It's bound to make little Attenboroughs out of your kids. A good way to start is to pick one of the dirt trails that snake through the quiet park (ask your leader for advice on which to choose), looking out for wildlife and stopping at rivers and waterfalls along the way to cool off from your exploring. Riding Distance: None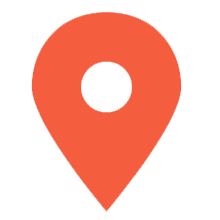 Day 5 : Phang Nga
After breakfast it's time to jump back on those bikes for journey on two wheels through the Kapong District. Today's route is the longest so far but the pace is gentle, and the journey is broken up with stops along the way. There will be time to visit the rustic Nam Phu Ron Pak Phu hot springs for a soak with the locals in rejuvenating waters – the perfect remedy after a few days of active adventure. There will also be time to grab a local lunch here before jumping in the private vehicle and driving to this evening's accommodation, where you will enjoy free time for the rest of the day. Riding Distance: approximately 36kms/22 miles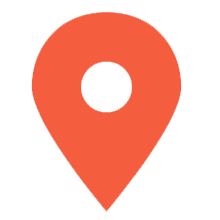 Day 6 : Phang Nga
Start your day with an early morning ride to the local Pak Thak Market. Explore the stalls and try some of the Southern Thai breakfast food on offer. Joke (thick rice congee) is one staple that kids might like given its similarity to porridge. Got picky eaters in the gang? Your leader can help you find something that's perfect for a selective palate.  In the afternoon, hop on a boat and take a cruising tour of Phang Nga Bay, where limestone rocks erupt out of the water, creating what many consider the iconic image of Thailand. Stop by the famous James Bond Island, immortalised in the movie 'The Man with the Golden Gun'. Your kids are sure to love Koh Panyee, an extraordinary fishing village built over water on stilts with its own mosque and even a floating football pitch. Returning to your accommodation and take some time to relax and do as you please. Riding Distance: approximately 3kms/2 miles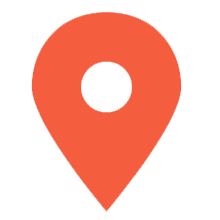 Day 7 : Krabi / Ao Nang
After a cruisy day yesterday, today it's time to jump back in the saddle! First, take a 1.5-hour transfer by private vehicle to the beginning of the cycling route. Then jump on your bikes for a 16-kilometre leg-pumping journey through beautiful inland landscapes. Stop en route for a local lunch and a swim, then board the private vehicle and continue to Ao Nang. After almost a week in quiet villages and islands, the bustle of Ao Nang is a change of pace. On arrival settle into your accommodation and then enjoy a free afternoon and evening, either relaxing or exploring vibrant Ao Nang. Riding Distance: approximately 16kms/10 miles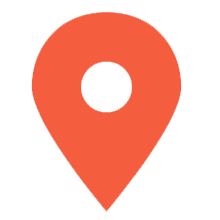 Day 8 : Krabi / Ao Nang
Today is a free day to explore as a family! You might choose to relax by the hotel pool, do a spot of shopping or take part in the local activities.  As you've probably already figured out, there are tonnes of food options in Ao Nang so be sure to head out for some yummy eats!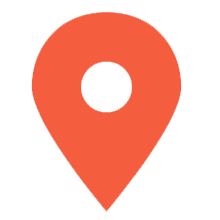 Day 9 : Krabi / Ao Nang
Hit the water this morning and explore on a half-day kayaking excursion in Ao Thalane (Thalane Bay). Today's sea kayaking adventure is a great chance for you and the kids to spot wildlife, so keep an eye out for kingfishers, herons and crab-eating macaque monkeys. Along the way you'll paddle through some pretty cool areas like mangrove forests, coves and canyons. If you've got one, a waterproof camera is bound to come in handy today to capture some of the incredible scenery. Return to shore and enjoy a free afternoon soaking up Southern Thailand.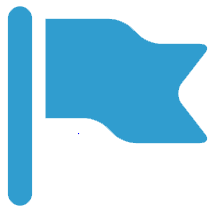 Day 10 : Krabi
Your family cycling adventure comes to an end today and there are no activities scheduled.
What's Included?
Meals
9 Breakfasts, 1 Dinner
Transport
Bicycle (e-bike option available, subject to availability), minivan, overnight train
Accommodation
Hotels (6 nights), Overnight train (1 night), Jungle huts (2 nights)
Included Activities
Ao Nang - Ao Thalane sea kayaking
Important Details
Joining Point
Nouvo City Hotel
2 Samsen 2, Samsen Road, Pranakorn
Banglumphu
Bangkok
10200
THAILAND
Phone: +66 22827500
Finishing Point
Holiday Inn Express Krabi Ao Nang Beach
123/3 Moo 3 Ao Nang Muang , Krabi
Ao Nang
81180
THAILAND
Important information
1. Please note that these trips are for adults and children travelling together and there must be at least one child under 18 with you.
2. Minimum age for children on this trip is 10 years old.
3. A discount of 10% applies on this trip to children 17 years and under at time of travel.
4. Bicycle hire is included in your trip price. Please advise your height at time of booking so as we can organise a suitable sized bike.
5. Bike helmets are compulsory on this trip. We are unable to hire bike helmets locally so please ensure you bring your own bike helmet from home.
6. An e-bike option (at additional cost) may be available on this trip. We have limited numbers of these bikes available and they are an 'on request' basis only. A request does not guarantee an e-bike, only a confirmed booking. Please ask your agent for more details at the time of booking.
Group leader
All Intrepid Family trips are accompanied by one of our group leaders. The aim of the group leader is to assist your family take the hassle out of your travels and to help you have the best trip possible. Your leader will provide information on the places you are travelling through, offer suggestions for fun things to do and see- for both kids and parents, recommend great local eating venues that will even get the kids trying new things, and introduce you to our local friends. While not being guides in the traditional sense you can expect them to have a broad general knowledge of the countries visited on the trip, including historical, cultural, religious and social aspects.
Our leaders are not babysitters on this trip - we leave that to you (the experts), but they will make sure that group members of all ages are able to explore their destination safely and with as much fun as possible. Our group leaders are not responsible for looking after children at any time and children must be accompanied by a parent or guardian at all times throughout this itinerary.
Safety
Many national governments provide a regularly updated advice service on safety issues involved with international travel. We recommend that you check your government's advice for their latest travel information before departure and ensure that your travel insurance covers you for all areas your itinerary covers. Please refer to our website's safety page for links to major travel advisories and updates on safety issues affecting our trip.
We strongly recommend the use of a neck wallet or money belt while travelling, for the safe-keeping of your passport, air tickets, cash and other valuable items. Leave your valuable jewellery at home - you won't need it while travelling. Many of our hotels have safety deposit boxes, which is the most secure way of storing your valuables. A lock is recommended for securing your luggage. Though obvious please don't allow your children to carry their own passports while on tour.
Your leader will accompany you on all included activities, however during your trip you'll have some free time to pursue your own interests, relax and take it easy or explore at your leisure. While your leader will assist you with the available options in a given location, please note that any optional activities you undertake are not part of your Intrepid itinerary, and Intrepid makes no representations about the safety of the activity or the standard of the operators running them. Please use your own good judgement when selecting an activity in your free time. Please also note that your Leader has the authority to amend or cancel any part of the trip itinerary if it's deemed necessary due to safety concerns.
For more details on the type of conditions and safety standards you can expect on your trip, please refer to Intrepid's operational safety policy on our website. We recommend that you take a moment to read through this information before travelling, and would appreciate any feedback on how well it's being implemented in the field:
http://www.intrepidtravel.com/contact-us/safety
FIRE PRECAUTIONS:
Please be aware that local laws governing tourism facilities in this region differ from those in your home country and not all the accommodation which we use has a fire exit, fire extinguishers or smoke alarms.
TRAFFIC AND DRIVING ON THE OTHER SIDE OF THE ROAD:
Depending on where you come from please note that drivers in this part of the world may drive on the opposite side of the road from what you are used to. Look both ways before crossing any road. Traffic can be a little more chaotic than you might be used to at home. Be aware!
SEAT BELTS:
Please be aware that local laws governing transportation safety may differ from those in your home country and not all the transport which we use is able to provide seat belts. When travelling in private mini vans or trucks all children (and adults) must wear a seat belt. No children are allowed to sit in the front seat of a vehicle.
PETTY THEFT AND PERSONAL SAFETY:
While travelling there is always the risk of pick-pocketing and petty theft, particularly in the more touristy cities. We recommend that you exercise caution when walking alone at night and encourage you to walk together and only on main, well-lit thoroughfares. Be particularly vigilant on public transport. Simple measures like carrying your day pack on your front, not hanging your bag over the back of your chair or on the floor and wearing a money belt will reduce any chance that your valuables should go missing.
LIFE JACKETS:
While life jackets are generally available on water craft, there may be occasions where they are not provided and child size life jackets are not always readily available. If travelling with children and this safety issue concerns you we will be able to advise alternative methods of transport (where available) for you to travel to the next destination. You can choose to travel independently for this leg of the journey. This would be at your own expense.
WATER SAFETY:
Please take care when taking part in any activities in the ocean, river or open water with your children, where waves and currents can be unpredictable. It's expected that anyone taking part in water activities is able to swim and have experience in open water. All swimmers should seek local advice before entering the water.
Visas
Visas are the responsibility of the individual traveller. The visa requirements for your trip vary depending on where you and your family are from and where you are going. As a general rule most countries expect that you and your family will have at least 6 months' validity on your passport. On arrival visitors may be asked to present return tickets and evidence of means to cover your intended stay. We keep the following information up to date as much as possible, but rules do change - it's important that you check for yourself. Residents from other countries must consult the relevant embassies or your travel agent.
Why we love it
Escape the chaotic Bangkok traffic and the tourist traps with a family cycling tour that takes you into the villages and incredible scenery of Southern Thailand.
With rides through lush farmland, mountains and coast, there is no better way to get your kids outdoors and breathing fresh air.
No matter your age, sleeping in a real-life jungle treehouse and a floating cabin are two accommodation experiences you'll be bragging about for a while.
Children and adults alike will be filled with awe on a longtail boat ride past massive limestone karsts that jut from the serene waters of Phang Nga.
Work as a team to paddle through mangrove forests, into coves and between narrow walled canyons on a kayak adventure in Ao Thalane bay.
Is this trip right for you
While the cycling distances on this tour are relatively short and the terrain relatively flat, it's important to remember the weather is usually warm. You'll need to be reasonably fit to enjoy the cycling and physical excursions on this trip.
Keep in mind that while support vehicle will always be on hand if you need a break, it is very important the members of your family are both confident and competent on a bicycle before you book this trip.
The riding takes place primarily on sealed roads with the occasional gravel cycle path, so there are no special technical skills required. However, some downhill practice (or practice overall!) is a great idea to get the most out of your trip.
The weather in this region varies dramatically between seasons. Be prepared to get sweaty and for the occasional rainstorm which may require a change of itinerary.
Just as a heads up before you book: this trip is new to our range this year. And while we have thoroughly researched every detail of the logistics, new destinations can sometimes throw us some unexpected surprises. More often than not, it'll be a great surprise. But every now and again there might be a hiccup. We like to think that's what puts the 'adventure' in 'adventure travel'.
Health
All travellers need to be in good physical health in order to participate fully on this trip. When selecting your trip for your family please make sure you have read through the itinerary carefully and assess you and your entire families ability to cope with our style of travel. Please note that if, in the opinion of our group leader or local guide, any traveller is unable to complete the itinerary without undue risk to themselves and/or the rest of the group, we reserve the right to exclude them from all or part of a trip without refund.
You should consult your doctor for up-to-date medical travel information or for any necessary vaccinations and anti-malarial requirements before departure. We recommend that you carry a first aid kit as well as any personal medical requirements (including a spare pair of glasses) as they may not easily be obtained at the locations on this trip. Please also consider any medication you may require for your children.
DRINKING WATER:
As a rule we recommend you and your family don't drink tap water, even in hotels, as it may contain much higher levels of different minerals than the water you are used to at home. For local people this is not a problem as their bodies are used to this and can cope, but for visitors drinking the tap water can result in illness. Generally this isn't serious, an upset stomach being the only symptom, but it's enough to spoil a day or two of your holiday. Many hotels and lodges provide safe drinking water, while bottled water is another alternative. Water consumption should be about two litres a day. Rehydration salts, motion sickness tablets, and diarrhoea blockers are available from many pharmacies.
YELLOW FEVER:
A valid international certificate of vaccination against Yellow Fever is required in many countries if you are arriving from a country with risk of yellow fever. You may need to present this on arrival at the airport or border crossing. Some countries will refuse entry if you are unable to present your certificate. It's also quite common for your home country to request a Yellow Fever certificate on your arrival back home.
It is your responsibility to check with your doctor well in advance of leaving home about the Yellow Fever requirements for the countries you'll be visiting.
TSETSE FLY:
It is best to avoid dark coloured clothes such as blue and black while on safari. These colours can attract the biting tsetse fly.
Food and dietary requirements
While travelling with us you and your family will experience the vast array of wonderful food available in the world. Your group leader will be able to suggest restaurants to try during your trip. To give you the maximum flexibility in deciding where, what and with whom to eat, generally not all meals are included in the trip price. This also gives you and your family more budgeting flexibility. As a rule our groups tend to eat together to enable you to taste a larger variety of dishes and enjoy each other's company. There's no obligation to do this though.
Food in Europe is varied and differs significantly between countries and regions. Expect to sample delicious local meals in almost every location you'll visit on this trip. However, if you do not feel like having a local delicacy, world type food is also widely available, especially in bigger cities. European diet is mostly meat based; vegetarians might find the menu selection less varied than they would see at home. Vegetarianism is not as common in this region and choices may be limited to soups, salads, bread, cheese, fruit, yoghurt, eggs etc. Vegans and those on gluten-free diets will find this region very challenging and may need to supplement meals with their own supplies from supermarkets and markets. Wherever possible we will cater for dietary needs for included meals, but there may be times when those with special requirements may need to provide their own.
European breakfasts are often basic and may simply include bread/toast or pastries, butter, jam, coffee/tea/juice (or similar.)
Money matters
SPENDING MONEY:
When it comes to spending money on the trip, every family is a little different. You know your family spending habits better than we do, so please budget a sensible amount for things like meals not included, drinks, shopping, optional activities and laundry. It's always better to bring a little more than you think you'll need. Also make sure you've read your trip details thoroughly so you know what's included in the trip price and what isn't. This should make budgeting a little easier. You'll find this info in the Inclusions section of your Essential Trip Information (that's this document).
Budget for meals not included: 180.00
The official currency of Thailand is the Baht (THB). The most convenient and cheapest way to obtain local currency is via ATMs which are available in most towns and cities. Foreign currency notes that are old, torn or faded can be very difficult to exchange. Clean bills in small denominations are most useful. The use of credit cards is restricted, mainly to major hotels and more upmarket shops and shopping centres.
CONTINGENCY FUNDS:
We try to plan for every eventuality, but there are still some things beyond our control. Please make sure you have access to an extra US$500 per family member for emergencies (e.g. severe weather, natural disasters, civil unrest) or other events that result in unavoidable changes to the itinerary (e.g. transport strikes or cancellations, airport closures). Sometimes these things necessitate last minute changes to enable our trips to continue to run, and as a result there may be some extra costs involved.
TIPPING
If you're happy with the services provided a tip - though not compulsory - is appropriate. While it may not be customary to you, it's of great significance to the people who will take care of you during your travels, inspires excellent service, and is an entrenched feature of the tourism industry across many Intrepid destinations.
Optional Tipping Kitty:
On Day 1 your tour leader will discuss with you the idea of running a group tipping kitty, whereby everybody contributes an equal amount and then your tour leader pays the tips for drivers, local guides, and hotel staff (excludes restaurant tips). The leader will keep a running record of all monies spent which can be checked at any time, and any money remaining at the end of the tour returned to group members. This is often the easiest way to avoid the hassles of needing small change and knowing when and what is an appropriate amount to tip. Participation in this kitty at your own discretion, and you are welcome to manage your own tipping separately if you prefer. Please note the tipping kitty excludes tips for your tour leader.
Optional tipping kitty for this trip: THB 400 per person
Your Tour Leader:
You may also consider tipping your tour leader for outstanding service throughout your trip. The amount is entirely a personal preference, however as a guideline US$2-US$4 per person, per day can be used. Of course you are free to tip more or less as you see fit, depending on your perception of service quality and the length of your trip. Remember, a tip is not compulsory and should only be given when you receive excellent service.
Please don't tip with coins, very small denomination notes, or dirty and ripped notes. This is regarded culturally as an insult
What to take
What you need to bring will vary according to the trip style you have chosen, the countries you are visiting and when you are travelling. Generally speaking you should pack as lightly as possible. On the vast majority of our trips you are expected to carry your own luggage, although you won't be required to walk long distances with it (max 30 minutes). Many travellers carry their luggage in a backpack, although an overnight bag with a shoulder strap would suffice if you travel lightly. Smaller bags or backpacks with wheels are also convenient although we recommend your bag has carry straps. You'll also need a day pack/bag to carry water and a camera etc for day trips. Below we have listed the essentials for this trip: https://www.intrepidtravel.com/packing-list WATER BOTTLE: Consider bringing your own water bottle to refill along the way. We recommend at least a 1.5litre capacity. The sale of bottled water contributes to an enormous environmental problem around the world. In addition to the water in bottles, the production of a 1 litre plastic bottle takes 2 litres of water and 200ml of oil. A large proportion end up in limited landfill or discarded in waterways and natural environments.
Packing for a cycling tour isn't that different from any other adventure. But if you want to be comfortable and warm, here are a few bike-specific tips. • Helmet – these are compulsory, but if you don't have your own you can sometimes purchase an approved and well-fitted one at the start of the trip (our leaders can assist you with this). • Padded bike shorts • Quick-dry jerseys – you can definitely get away with a few cotton t-shirts but having a few light and breathable jerseys will make your cycling a lot more comfortable, especially in warmer/humid climates. • Quick-dry socks • Cycling gloves – not essential but recommended as padded cycle gloves will make your riding more comfortable and can help protect you in case of a fall. • Rain gear – pack a light poncho in case the weather turns when you're out on the road • Light breathable waterproof/windproof – especially useful for those early mornings or downhill sections when the wind-chill becomes a factor. • Water bottle – we don't provide bottles but all our bikes have one bottle holder fitted (and a second one can be fitted if required). Please bring a cycling-specific water bottle as other types will fall out of the holders. A Camelbak will make drinking on-the-go easier. • Sunglasses – well fitted sports sunglasses help protect against dust, insects and (of course) the sun • Day pack – our support vehicle will carry your main bag, but a day pack for snacks and clothes is a good idea. • Suncream – please bring a high protection factor (e.g. SPF 50) sunscreen as long days in the saddle can really expose you to the sun • Shoes – normal sports shoes can be worn on all of our trips however you may want to consider a flat shoe with a relatively stiff sole as it makes pedalling a lot more efficient. Regular cyclists are welcome to bring their own cycling-specific shoes however we recommended 'mountain bike' style shoes that have grip on the sole rather than road bike' shoes as you will still be walking around while on the rides (cafe/photo/toilet stops, etc.). For safety reasons we require that you wear shoes that completely cover the toes while riding. • Saddles – are saddles are standard, unisex models –less experienced cyclists may choose to bring your own gel seat cover for added comfort. Regular cyclists are welcome to bring your own saddle – our leader will assist in fitting it to your bike • Pedals – all bikes come with flat pedals. Regular cyclists are welcome to bring their own pedals – our leader will assist in fitting them to your bike
TECHNOLOGY With the modern world you may want to bring along tablets of smartphones for the children to document their adventure - there are a wide variety of apps out there which we suggest downloading before you depart. There will be opportunities to charge ( just make sure you bring the correct adapter) and there will be wi-fi available on your trip, although it will probably not be at the speeds you are used to at home and it won't be available everywhere.
Climate and seasonal
KHAO SOK:
There are two seasons in Khao Sok National Park, the 'dry' season and the 'rainy' season. The dry season is from November until April, and the rainy season from May to October when most of the rain falls. Be aware that all the walking trails will be muddy and slippery during the rainy season and harmless leeches are abundant, however the scenery is beautifully lush and green. Each of the seasons has its charms and its difficulties.
A couple of rules
Everyone has the right to feel safe when they travel. We don't tolerate any form of violence (verbal or physical) or sexual harassment, either between customers or involving our leaders, partners or local people. Sexual relationships between a tour leader and a customer are strictly forbidden.
Use or possession of illegal drugs will not be tolerated on our trips. If you choose to consume alcohol while travelling, we encourage responsible drinking, and expect that you'll abide by the local laws regarding alcohol consumption.
The sex tourism industry is known to exploit vulnerable people and have negative consequences on communities, including undermining the development of sustainable tourism. For this reason, patronising sex workers will not be tolerated on our trips.
By travelling with us you are agreeing to adhere to these rules. Your group leader has the right to remove any member of the group for breaking any of these rules, with no right of refund.
If you feel that someone is behaving inappropriately while travelling with us, please inform your tour leader or local guide immediately. Alternatively, contact us on the emergency contact number detailed in the Problems and Emergency Contact section of this Essential Trip Information.
Feedback
After your travels, we want to hear from you! We rely on your feedback. We read it carefully. Feedback helps us understand what we are doing well and what we could be doing better. It allows us to make improvements for future travellers.
http://www.intrepidtravel.com/feedback/
Pre-departure checklist
Before you travel please download our pre-departure checklist to make sure you are fully prepared for your trip.
http://www.geckosadventures.com/pre-departure-checklist
Emergency contact
GENERAL ISSUES ON YOUR TRIP
While we always endeavour to provide the best possible holiday experience, due to the nature of travel and the areas we visit sometimes things can and do go wrong. Should any issue occur while you are on your trip, it is imperative that you discuss this with your group leader or our local representative straight away so that they can do their best to rectify the problem and save any potential negative impact on the rest of your trip.
We recognise that there may be times when your group leader/local partner may not be able to resolve a situation to your satisfaction - if this is the case, please ask the leader to speak to their direct manager.
You may also choose to provide details in your online feedback, which we ask you to complete within 30 days of the end of your trip. But we do ask you to be aware that it is very difficult for us to provide any practical help after the trip is complete.
For general contact details please use the following page: http://www.intrepidtravel.com/ourtrips/contact/
Peak Thailand: +66 898 103 722
Responsible travel
Travelling responsibly is all about making good choices. It's about ensuring you have an incredible trip while also having a positive impact on the local environment, community and economy you're travelling in. How can you be a Responsible Traveller? See our tips below:
- Choose to travel with a responsible travel company like us! We've already offset the main carbon emissions of your trip, so your footprint is already lighter.
- Consider offsetting your flights when you book your trip/flights with us or your travel agent.
- Bring a refillable water bottle and some water purification tablets (or a Steripen) to cut down on plastic bottle waste.
- Be an animal-friendly traveller. Only go to venues that respect animals by allowing them to live normally in their natural environment. Steer clear of venues that use animals for entertainment or abnormal activities and/or keep animals in poor and unnatural conditions.
- Eat at local restaurants, buy from regional artists and support social enterprises so you can contribute directly to locals and their economy.
- Always be respectful of local customs and ask permission if you want to take a photo of someone.
- Learn a few words of the local language and engage with the people around you.
- Carry a cloth or re-usable bag so you can avoid plastic bags.
- Give back by making a donation to a local project via The Intrepid Foundation.
Share your thoughts with us by completing your feedback form after your trip. This helps us to continue to improve our commitment to responsible travel.
LOCAL DRESS:
When packing be aware that dress standards are conservative throughout Asia, especially outside major cities. To respect this and for your own comfort, we strongly recommend modest clothing. This means clothing that covers your shoulders and knees. Loose, lightweight, long clothing is both respectful and cool in the predominantly hot Asian climate. In many rural areas in Asia women will need to wear modest clothing even to swim. Singlets, tank tops and topless sun bathing are all unacceptable. When visiting religious sites men often need to wear long trousers and women a long skirt or sarong.
Intrepid and Playground Ideas.
Playground ideas was started in response for a worldwide need for more playgrounds. Using largely locally found materials means these playgrounds are cheap and can be put together by local people. Children provided with the opportunity for stimulating play in early childhood have improved ability and desire to learn leading to long term outcomes such as higher rates of employment and increased wages. Research has proven play interventions to be powerful, cost effective poverty reduction tools with sustained impact.
We are also proud to have Playground Ideas as a partner of The Intrepid Foundation, where our financial support will go directly towards building playgrounds. Every donation to The Intrepid Foundation from our travellers is matched by us dollar for dollar. To find out more or to make a donation, visit The Intrepid Foundation website https://www.theintrepidfoundation.org/playground-ideas
Accommodation notes
Accommodation is clean and simple. You'll mainly stay in small, locally-run, 2-3 star hotels and guesthouses, which reflect the character of the area,generally these will be a twin room with private facilities. Sometimes you'll stay in larger, more comfortable hotels or occasionally rustic accommodation with basic facilities. We use a variety of accommodation on most trips; chosen for their value for money, location and atmosphere. We also try and incorporate unique accommodation experiences, such as a night with a local tribe, or sleeping under the stars in the desert.
GENERAL ROOMING CONFIGURATIONS:
Family of two - All family groupings of two will be put into a twin room.
Family of three - Wherever possible we will put you in a triple room. Please be aware that in some places triple rooms are in short supply. This means that, in practice, a triple room will often simply be a twin room with a mattress on the floor or a further bed squashed in. Where it is impossible to provide a triple room, you will have to decide which of your party takes the single room.
Family of four or more - You will most likely stay in two twin rooms. If and wherever possible we will aim put you in a quadruple room. Whilst we will do our very best to ensure that families are roomed close together (in some cases, we can arrange adjoining rooms), we can't guarantee this. Most family holidays occur during peak season and we sometimes have little to no control over where you will be put. You need to come prepared for this.
Travel insurance
Travel insurance is compulsory for all our trips. We require that, at a minimum, you are covered for medical expenses including emergency repatriation. We strongly recommend that the policy also covers personal liability, cancellation, curtailment and loss of luggage and personal effects.
When travelling on a trip, you won't be permitted to join the group until evidence of travel insurance and the insurance company's 24 hour emergency contact number has been seen by your leader.
If you have credit card insurance your group leader will require details of the participating insurer/underwriter, the level of coverage, policy number and emergency contact number rather than the bank's name and credit card details. Please contact your bank for these details prior to arriving in-country.
Your fellow travellers
As you and your family travel on a group trip you will be exposed to all the pleasures and maybe some of the frustrations of travelling in a group. Your fellow families will probably come from all corners of the world and likely a range of age groups too (for both parents and children). We ask you to be understanding of the various needs and preferences of your group - patience with your fellow  families is sometimes required for the benefit of everyone's travel experience. Remember too that you and your family have responsibilities to the group. If you are requested to be at a place at a certain time, ensure that you don't keep the rest of the group waiting. We have found time and time again that the very best trips we operate are those where the dynamics within the group work well - this takes just a little effort on your part. Due to privacy reasons we are unable to provide you with contact details and any personal information about your fellow families booked on your trip prior to departure.
Itinerary disclaimer
ITINERARY CHANGES:
Our itineraries are updated regularly throughout the year based on customer feedback and to reflect the current situation in each destination. The information included in this Essential Trip Information may therefore differ from when you first booked your trip. It is important that you print and review a final copy prior to travel so that you have the latest updates. Due to weather, local conditions, transport schedules, public holidays or other factors, further changes may be necessary to your itinerary once in country. The order and timing of included activities in each location may also vary seasonally to ensure our travellers have the best experience. Your tour leader will keep you up to date with any changes once on tour.
OPTIONAL ACTIVITIES:
A selection of optional activities are listed in the day-to-day itinerary. This isn't an exhaustive list and should be used as a guide only and are subject to availabilities. For our families we have priced an all inclusive package including entrance fees, transport and local guide where relevant to assist you with budgeting the exact amount required on tour. It may not be possible to do all the activities listed in the time available at each destination. The optional activities listed in your itinerary are activities that are available to you as a guideline and have been checked locally.
The decision to partake in any activity not listed above is entirely at your own discretion and risk. If you do have any complaint about or problem with, any such optional activity your claim should be directed to the activity provider and not to Intrepid Travel.
Accommodation
Hotels (6 nights),Overnight train (1 night),Jungle huts (2 nights)
More from Thailand
10 Days from$1,625
START: Bangkok
FINISH: Ao Nang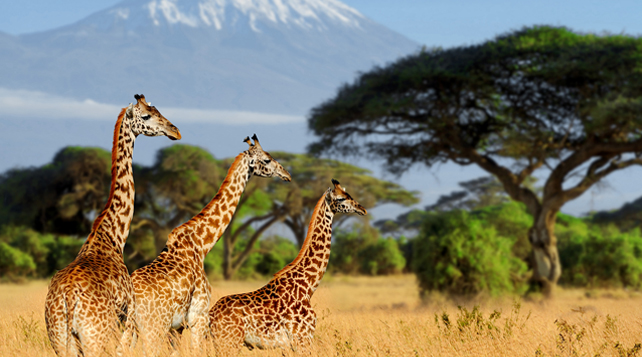 Kenya Safari!
Win a Classic African Adventure Tour to Kenya Overland Safari. Every NOVICA product purchased through the end of the year qualifies as an entry. Let the journey begin!