Tanzania Family Safari
Overview
Description
Experience East Africa with your family as you discover the wildlife, history, people, culture and beauty that spans across this incredible landscape. Roam the famous Serengeti National Park, nearly 15,000 sq km of rolling savanna that shelters an astounding array of animals, from miniature dik-dik antelopes to the noble African elephant. Spot wildlife while taking in mind-blowing views from the edge of Ngorongoro Crater and listen to the sounds of the African night in a thrilling camping experience. This is also a human journey that puts you in the heart of the valleys once inhabited by some of humankind's earliest ancestors – where you'll have the opportunity to learn from the Maasai community – hear about the customs and traditions of village life and even prepare a local Swahili dish. If you're looking for a family adventure full of friendly folk and some of the best game-viewing in Africa, then this will truly be a trip to remember!
Start: Nairobi
Finish: Nairobi
Ages: 5 - 99
Theme: Family
Accommodation: Hotels (3 nights), Camping with basic facilities (4 nights)
Destination: Nairobi
Highlights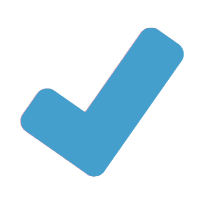 Encounter roaring lions and magnificent zebra in the famous Serengeti National Park as our small safari vehicles get you close to the action in this spectacular wildlife arena.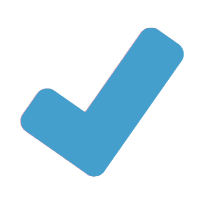 Experience the thrill of camping among nature and drift off to sleep to the sounds of the African night.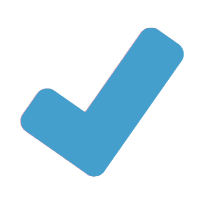 Meet some Maasai Mamas (the name for women artisans in Tanzania) and learn about their village life, including how to prepare a local Swahili dish.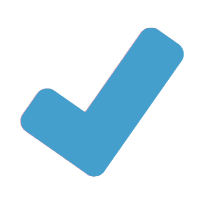 Take a mind-blowing safari across the floor of the Ngorongoro Crater for a chance to see the endangered black rhinoceros.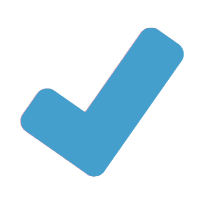 Accompanied by a local crew – a leader, driver and cook – you and your family are in excellent hands for the duration of your adventure.
Itinerary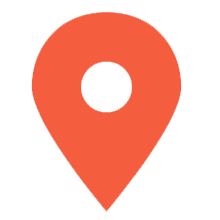 Day 1 : Nairobi
Jambo! Welcome to Kenya. Your adventure begins with a welcome meeting at 5 pm. You can arrive at any time as there are no activities planned until this important meeting. If you and your family arrive early, perhaps head out and explore the National Museum of Kenya, the Karen Blixen Museum or the highly recommended Bomas of Kenya where traditional homesteads of several Kenyan tribes are displayed in an outdoor village. Or, to get a glimpse of some animals, head to the David Sheldricks Elephant Orphanage and the Giraffe Centre. These conservation projects allow you to see the animals up close while learning more about them and their plight in the modern world.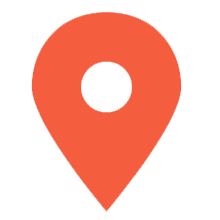 Day 2 : Arusha
Hit the road after breakfast as you drive across the border to Tanzania and your overnight stop, Arusha. Located at the base of volcanic Mt Meru, Arusha is the gateway to safari destinations and to Africa's highest peak – the 5895 m Mt Kilimanjaro, lying some 100 kilometres northeast. After setting up the campsite on arrival, you and your family can relax and have a swim in the pool. Driving time: 5 hours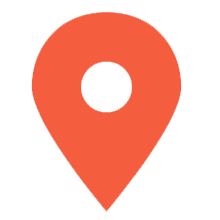 Day 3 : Karatu
Take a short drive to the small town of Kisongo where you and your family get to enjoy a fun day with some local 'Mamas' (the name for female artisans in Tanzania) First, the women will teach you how to prepare a local Swahili dish for lunch. After enjoying your creations, you'll get the chance to take a closer look into their lives. With help from a translator, the women will lead smaller groups around their village. Visit their homes and see how a traditional boma (small hut made of mud and cow dung) is set up. You'll also get to meet their families and learn about Maasai culture. After this illuminating day, drive to the small town of Karatu, the gateway to the Ngorongoro Crater. Have a good night's sleep before we head on safari tomorrow!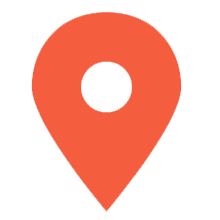 Day 4 : Serengeti National Park
Travel from Karatu to the gate of Serengeti National Park and have a picnic lunch at the entrance. Enter the Serengeti and enjoy a game drive on the way to your campsite. The vast plains of the Serengeti – green after the rains, brown and burnt in the dry season – are home to thousands of hoofed animals and fierce predators. Flat and rolling, with long grass and acacia trees, these plains get their name from the Maasai word siringet – 'The place where the land moves on forever'. Your campsite is right in the action, within the park itself, so listen out for the sounds of nocturnal animals as you drift off to sleep. Driving time today is 4 hours plus game drives.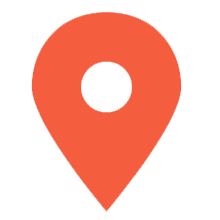 Day 5 : Serengeti National Park
Start the day with a game drive at dawn. You will head out while the animals are at their most active, then head back to camp for brunch at around 11 am. After spending the warmer part of the day relaxing, as the animals do, depart again at dusk for another adventure through the wild before returning in time for dinner. There's also the option of a balloon ride over the park today, which makes for an excellent family activity. If you have pre-booked this activity (please see the 'Notes' section) you will be picked up before dawn and driven to the launch site. After a safety briefing, you will glide through the sunrise, sometimes at tree height, which provides amazing photo opportunities. Sometimes you will ascend, getting an overview of the enormity of the plains and the early morning movements of the teeming herds. After landing, you'll be treated to a five-star bush breakfast, before being returned to your camp.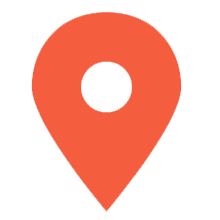 Day 6 : Ngorongoro Conservation Area - Karatu
Enjoy a game drive on your way out of the park today. After lunch you and your family will enter the Ngorongoro Conservation area. A gigantic, perfectly intact volcanic crater, Ngorongoro is home to some 30,000 animals. Among these are endangered black rhinos, lions, leopards, elephants, impalas, zebras and hippos. The crater floor offers excellent game viewing all year round, and the photo opportunities here are unrivalled. We jump in some 4WDs and head into the crater itself for three to four hours where the kids (and adults!) can enjoy spotting the animals. Leaving the park we head to Karatu - our overnight stop were the kids can take a swim in the campsite pool.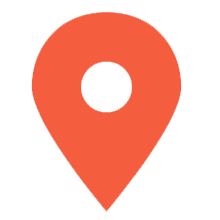 Day 7 : Mto Wa Mbu
After breakfast take a short 30-minute drive to Mto Wa Mbu where you will camp for the night. Upon arrival, join the local community for a guided afternoon stroll around the farming areas, milling machine and local homes before enjoying a traditional meal. This afternoon you can relax around the campsite or have a swim in the pool. Driving time: 30minutes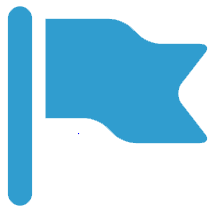 Day 8 : Nairobi
Set off early this morning (around 7.30 am), heading for the border with Kenya and then on to Nairobi. Upon arrival in Nairobi, you'll be dropped at the finishing point hotel. No accommodation is provided for tonight, but this can be arranged when you book this trip. Driving time today is 7–8 hours.
What's Included?
Meals
7 Breakfasts, 3 Dinners
Transport
Overland vehicle, 4x4 Safari Vehicle
Accommodation
Hotels (3 nights), Camping with basic facilities (4 nights)
Included Activities
Mto wa Mbu - Village walk and lunch
Important Details
Joining Point
The Heron Portico
Opposite Provincial Police Headquarters, Milimani Road, Milimani, Nairobi, Kenya
Nairobi
KENYA
Phone: 254 020 272 0740
Finishing Point
The Heron Portico
Opposite Provincial Police Headquarters, Milimani Road, Milimani, Nairobi, Kenya
Nairobi
KENYA
Phone: 254 020 272 0740
Important information
Please note that these trips are for adults and children travelling together and there must be at least one child under 18 with you.
Minimum age for children on this trip is 5 years old.
A discount of 10% applies on this trip to children 17 years and under at time of travel.
A Single Supplement is available on this trip, please ask your booking agent for more information.
Group leader
All Intrepid Family trips are accompanied by one of our group leaders. The aim of the group leader is to assist your family take the hassle out of your travels and to help you have the best trip possible. Your leader will provide information on the places you are travelling through, offer suggestions for fun things to do and see- for both kids and parents, recommend great local eating venues that will even get the kids trying new things, and introduce you to our local friends. While not being guides in the traditional sense you can expect them to have a broad general knowledge of the countries visited on the trip, including historical, cultural, religious and social aspects.
Our leaders are not babysitters on this trip - we leave that to you (the experts), but they will make sure that group members of all ages are able to explore their destination safely and with as much fun as possible. Our group leaders are not responsible for looking after children at any time and children must be accompanied by a parent or guardian at all times throughout this itinerary.
Safety
Many national governments provide a regularly updated advice service on safety issues involved with international travel. We recommend that you check your government's advice for their latest travel information before departure and ensure that your travel insurance covers you for all areas your itinerary covers. Please refer to our website's safety page for links to major travel advisories and updates on safety issues affecting our trip.
We strongly recommend the use of a neck wallet or money belt while travelling, for the safe-keeping of your passport, air tickets, cash and other valuable items. Leave your valuable jewellery at home - you won't need it while travelling. Many of our hotels have safety deposit boxes, which is the most secure way of storing your valuables. A lock is recommended for securing your luggage.
Your leader will accompany you on all included activities, however during your trip you'll have some free time to pursue your own interests, relax and take it easy or explore at your leisure. While your leader will assist you with the available options in a given location, please note that any optional activities you undertake are not part of your Intrepid itinerary, and Intrepid makes no representations about the safety of the activity or the standard of the operators running them. Please use your own good judgement when selecting an activity in your free time. Please also note that your Leader has the authority to amend or cancel any part of the trip itinerary if it's deemed necessary due to safety concerns.
For more details on the type of conditions and safety standards you can expect on your trip, please refer to Intrepid's operational safety policy on our website. We recommend that you take a moment to read through this information before travelling, and would appreciate any feedback on how well it's being implemented in the field:
www.intrepidtravel.com/safety
Visas
Visas are the responsibility of the individual traveller. The visa requirements for your trip vary depending on where you and your family are from and where you are going. As a general rule most countries expect that you and your family will have at least 6 months' validity on your passport. On arrival visitors may be asked to present return tickets and evidence of means to cover your intended stay. We keep the following information up to date as much as possible, but rules do change - it's important that you check for yourself. Residents from other countries must consult the relevant embassies or your travel agent.
KENYA only:
Visas can be obtained either on arrival in to Kenya or as an e-Visa online prior to travel. Single-entry visas (business or tourism) are USD50, EUR40, or GBP30 and a transit visa (valid for three days) is USD20. If obtaining on arrival this is payable in cash only. The single entry visa allows for multiple entries in to Kenya for a period of 90 days provided you have not left East Africa. The four-step e-Visa procedure is completed through the immigration website: www.ecitizen.go.ke and requires visitors to submit an application form and passport-sized photo. e-Visas can take around seven working days to process. Visitors will then be required to present their printed e-Visa upon entry to Kenya.
**IMPORTANT** If you are travelling on one of our itineraries that re-enters Kenya, you will need to take multiple copies of your e-Visa - one to present at each border crossing.
TANZANIA:
It is possible to obtain a tourist visa for a single entry at any one of the following main entry points to Tanzania, subject to the fulfilment of all immigration and health requirements for approximately USD$50 in cash (post 2006 USD):
-Dar es Salaam International Airport
-Zanzibar International Airport
-Kilimanjaro International Airport (KIA)
-Namanga Entry Point (Tanzania-Kenya border point)
-Kasumulu Border crossing
-Isebania Border crossing
Alternatively you will need to purchase your visa in advance at any Diplomatic or Consulate Mission of the United Republic of Tanzania abroad. The cost is approximately USD100 depending on nationality and should take one business day. At the present time you do not require a multi entry visa to Kenya, Tanzania and Uganda due to an agreement between the three countries (i.e. if you exit Kenya to Tanzania you can re-enter Kenya on the same visa). However if your trip visits Tanzania twice after a visit to a country other than those listed above, you may need to purchase two visas.
Visa processes at both Kilimanjaro International Airport and land border crossings can take some time so we recommend all travellers obtain a visa in advance.
If obtaining a visa on arrival at Kilimanjaro International Airport you will be required to:
o Queue for a Government Control Number
o Queue to pay for this at the bank
o Queue for Immigration to check and issue the visa
For the purpose of the visa application you can use the following address:
Kibo Palace Hotel
PO Box 2523
Old Moshi Road
Arusha - Tanzania
Phone: +255 272544472
Why we love it
Encounter roaring lions and magnificent zebra in the famous Serengeti National Park as our small safari vehicles get you close to the action in this spectacular wildlife arena.
Experience the thrill of camping among nature and drift off to sleep to the sounds of the African night.
Meet some Maasai Mamas (the name for women artisans in Tanzania) and learn about their village life, including how to prepare a local Swahili dish.
Take a mind-blowing safari across the floor of the Ngorongoro Crater for a chance to see the endangered black rhinoceros.
Accompanied by a local crew – a leader, driver and cook – you and your family are in excellent hands for the duration of your adventure.
Is this trip right for you
This is an overland trip. That means you'll be travelling with a group in a purpose-built vehicle, visiting remote communities, setting up your own tent, occasionally roughing it in the bush with no facilities, and getting the best possible views of the Big Five. While the trucks don't have air conditioning, they do have sliding windows which let in the breeze and make it even easier to take spectacular snaps of the local wildlife. The drive days can be long, but it's as much about the journey as the destination, and half the fun is the camaraderie. For more info on this style of travel, see our Africa overland page: intrepidtravel.com/africa/overland
Please take into consideration if you are travelling with younger children that the going can be slow over the long distances and often bumpy roads. A little bit of patience will go a long way towards your enjoyment of this beautiful land! Some days have driving times of 6-7 hours. You'll experience some early mornings, when Africa is at its best.
This is a participatory camping trip and everyone will embrace the team spirit by helping with camp setup, food preparation and cleaning. You and your family will be putting up and taking down your tent as you move from place to place.
Please consider the season and research the weather conditions. Remember to come prepared with adequate clothing.
If you wish to spend more time in Nairobi, we'll be happy to book additional accommodation for you (subject to availability).
Health
All travellers need to be in good physical health in order to participate fully on this trip. When selecting your trip for your family please make sure you have read through the itinerary carefully and assess you and your entire families ability to cope with our style of travel. Please note that if, in the opinion of our group leader or local guide, any traveller is unable to complete the itinerary without undue risk to themselves and/or the rest of the group, we reserve the right to exclude them from all or part of a trip without refund.
You should consult your doctor for up-to-date medical travel information or for any necessary vaccinations and anti-malarial requirements before departure. We recommend that you carry a first aid kit as well as any personal medical requirements (including a spare pair of glasses) as they may not easily be obtained at the locations on this trip. Please also consider any medication you may require for your children.
DRINKING WATER:
As a rule we recommend you and your family don't drink tap water, even in hotels, as it may contain much higher levels of different minerals than the water you are used to at home. For local people this is not a problem as their bodies are used to this and can cope, but for visitors drinking the tap water can result in illness. Generally this isn't serious, an upset stomach being the only symptom, but it's enough to spoil a day or two of your holiday. Many hotels and lodges provide safe drinking water, while bottled water is another alternative. Water consumption should be about two litres a day. Rehydration salts, motion sickness tablets, and diarrhoea blockers are available from many pharmacies.
YELLOW FEVER:
A valid international certificate of vaccination against Yellow Fever is required in many countries if you are arriving from a country with risk of yellow fever. You may need to present this on arrival at the airport or border crossing. Some countries will refuse entry if you are unable to present your certificate. It's also quite common for your home country to request a Yellow Fever certificate on your arrival back home.
It is your responsibility to check with your doctor well in advance of leaving home about the Yellow Fever requirements for the countries you'll be visiting.
TSETSE FLY:
It is best to avoid dark coloured clothes such as blue and black while on safari. These colours can attract the biting tsetse fly.
Food and dietary requirements
By travelling on an Overland trip you have chosen a participation camping tour. This means that you will be helping your cook prepare meals for the group. You may also get the chance to help with the shopping.
Your cook will come up with meal ideas and quantities needed for large groups. Participating in the camp is usually done on a duty roster system with group of 5 or 6 people (depending on group size) having a different camp job each day.
If you have any dietary requirements please tell us at the time of booking, and also remind your crew at your welcome meeting.
A typical camp breakfast might be toast with spreads, cereal, something hot such as eggs or pancakes, as well as tea and coffee. Lunch is almost always a sandwich with healthy salad and assorted fillings, sometimes with fruit to follow. On occasion there will be the opportunity to buy your lunch to allow you try the local cuisine or provide some variety to sandwiches. Dinner might be a BBQ, rice dish or pasta dish and there is always the chance to try some African food such as ugali and stew.
Your overland truck has a tank of treated water that is safe to drink. Your crew will use this to cook and provide cordial at meal times. Please do not hesitate to use this water to minimise the consumption of plastic water bottles. Soft drinks and alcoholic beverages are not part of included meals.
One thing is sure - you definitely won't go hungry or lose weight on your safari! When you aren't camping you will have the freedom to decide where, what and with whom you eat.
Money matters
TANZANIA
The official currency of Tanzania is the Tanzanian Shilling (TZS).
What to take
What you need to bring will vary according to the trip style you have chosen, the countries you are visiting and when you are travelling. Generally speaking, we recommend you pack as lightly as possible and make sure that you are able to carry and lift your own luggage, and walk with it for short distances. Most travellers carry their luggage in a backpack, although an overnight bag with a shoulder strap would suffice if you travel lightly. Smaller bags or backpacks with wheels are convenient although we recommend your bag has carry straps. You'll also need a day pack/bag to carry water and a camera etc for day trips. Below are some ideas and helpful tips on what you specifically need for this trip. ESSENTIALS: - Sleeping bag. We recommend a 3–4 season sleeping bag because it can get very cold at night in winter months in desert and mountainous regions. Sleeping bags are also available for hire (if pre-booked). Please speak to your sales consultant, at least 14 days prior to departure, if you wish to hire one. - Pillow or travel pillow. - Closed in shoes. As this trip includes camping and/or bush walking we highly recommend that you take a pair of comfortable, closed-in walking shoes. Closed-in shoes will help to protect your feet from cuts and scratches when walking through bush/grass-lands, and will also act as a barrier protection in rare cases against bites or stings from dangerous animals in this environment. - Lightweight clothing. You will need to bring a mixture of lightweight clothing, some warm items for the evenings, and long shirts and pants for protection against mosquitoes in the malaria areas. Clothes should be easy to wash and dry. Shorts down to the knees are ideal for warmer weather. Some people like to take jeans for evenings out but they can be tough to dry and should not be used for trekking. Avoid nylon and other synthetics, which can be very uncomfortable in hot weather. Ex-military or military style clothing and equipment is NOT recommended. - Waterproof/windproof jacket is a good idea for wet days, and early morning or evening game activities when it can be cool. - Warm fleece and beanie for morning and evening game drives. - Sun protection - hat, sunscreen, sunglasses - Towel (or travel towel) RECOMMENDED: - A waterproof toiletry bag (that can hang on a nail on the back of a door) will be useful to keep your clothes dry inside basic camp shower structures. Plastic bags are banned in some African countries. - A good quality, high-beam headlamp or torch for around the campsite at night. Some campsites have limited lighting and are powered by generators that switch off at a certain time. Although the trucks do carry lamps for meal times it's a good idea to bring a headlamp to navigate the campsites and in particular going to the bathroom in the middle of the night. - Personal medical kit. Your guide will carry a large kit but we recommend you carry items such as mild pain killers, electrolytes, anti-diarrhoeal, antibacterial gel, wet wipes, bandaids/plasters etc. - Insect repellent. - Water bottle. We recommend at least a 1.5litre capacity. The sale of bottled water contributes to an enormous environmental problem around the world. In addition to the water in bottles, the production of a 1 litre plastic bottle takes 2 litres of water and 200ml of oil. A large proportion end up in limited landfill or discarded in waterways and natural environments. - Camera with spare battery or power bank. - Binoculars OPTIONAL: - Sleep sheet. If you are travelling during the hot season you may wish to also pack a sleep sheet so you will be comfortable no matter what the weather. - Thermarest. While we provide a basic camping mattress for each client, some travellers find they like the extra comfort of a double layer. - Ear plugs to guard against a snoring tent-mate - A good book, a journal or an Ipod for the long drives. - A small bottle of biodegradable laundry soap and string for hand washing and hanging your clothes - toilet paper and soap to carry in your day bag LUGGAGE LIMIT: The weight limit for luggage on all trucks is maximum 20kg. The size of luggage that can be brought on our overland trips is limited by the individual locker space on the trucks. The average locker size measures 26 inches long, 18 inches wide and 10 inches high. Your main luggage will be stored in these lockers with day bags stored at your feet or on the overhead shelf. For this reason, we highly recommend you pack light with luggage no larger than the locker dimensions. Traditional, framed suitcases will not fit in the truck lockers. Backpacks or duffel bags are an ideal choice. You will need to bring your own lock for your locker. We recommend a 20-30mm sized padlock. Please contact your booking consultant if you think you will have issues with this luggage limitation. VALUABLES: Please try to avoid bringing unnecessary valuables, and use your hotel safe and the safe on the overland truck to store the bulk of your money, passport, and airline tickets. It's also a good idea to purchase a money belt or pouch that is easily hidden. We strongly recommend that you photocopy all important documents e.g. air tickets, passport, vaccination certificate, etc. and keep the copies separate from the originals. While not valid, a photocopy makes it very much easier to obtain replacements if necessary. POWER: Our overland vehicles are equipped with UK socket power outlets at each seat to use while on the road, while some camps will have powered sites to charge your devices when not on the road. We also recommend power banks and multi country power converters. CONSERVATIVE DRESS FOR WOMEN: In many parts of Africa women travelers should dress modestly as there is a wide range of cultural differences. Wear skirts or shorts that reach just above the knee and tops that cover shoulders at a minimum. If visiting coastal areas wear a cover-up when you step off the beaches.
BATTERIES/POWER: Most of our trips have access to power to recharge batteries for phones and cameras every couple of days. We always recommend that you carry an extra battery for your camera just in case. Your vehicle will be equipped with a 12 volt "cigarette lighter" socket which may be used at the crew's discretion, however, do bear in mind that only one piece of equipment can be charged at a time and it will not be allowed if there is a risk of running the vehicle's batteries low. Batteries may also be recharged from hotel room wall sockets. Hotels and many campsites have electricity and charging of batteries is advised before checking out the following day.
SLEEPING BAGS: You will be required to bring your own sleeping bag on this trip.
A couple of rules
Everyone has the right to feel safe when they travel. We don't tolerate any form of violence (verbal or physical) or sexual harassment, either between customers or involving our leaders, partners or local people. Sexual relationships between a tour leader and a customer are strictly forbidden.
Use or possession of illegal drugs will not be tolerated on our trips. If you choose to consume alcohol while travelling, we encourage responsible drinking, and expect that you'll abide by the local laws regarding alcohol consumption.
The sex tourism industry is known to exploit vulnerable people and have negative consequences on communities, including undermining the development of sustainable tourism. For this reason, patronising sex workers will not be tolerated on our trips.
By travelling with us you are agreeing to adhere to these rules. Your group leader has the right to remove any member of the group for breaking any of these rules, with no right of refund.
If you feel that someone is behaving inappropriately while travelling with us, please inform your tour leader or local guide immediately. Alternatively, contact us on the emergency contact number detailed in the Problems and Emergency Contact section of this Essential Trip Information.
Feedback
http://www.intrepidtravel.com/feedback/
Emergency contact
PEAK Kenya: +254-736-213-383
Responsible travel
You may notice businesses offering an optional 'Walk with the Lions' experience. We ask all travellers to avoid this activity as it is contrary to our Responsible Travel policy. While wildlife viewing is a big part of many of our itineraries, we strive to only view animals in their natural habitats and to do so with the greatest level of respect. The lion walking industry directly contributes to the captive breeding and canned hunting of lions. While activities like lion walking may appear fun and educational, or even claim to be working in the name of conservation, they are unnatural and stressful for the animals involved. Professional wildlife conservation organisations, including Born Free and the World Society for Protection of Animals (WSPA), advise that habituating lions to humans often shortens their life and may result in lion-human conflict issues.
Read more about animal welfare and our 'Born to Live Wild' pledge here:
http://www.intrepidtravel.com/animal-welfare
Our Responsible Travel Policy outlines our commitment to preserving the environment, supporting local communities, protecting the vulnerable and giving back to the places we travel. All our trip leaders, suppliers and staff are trained on these principles, and are core to us delivering sustainable, experience-rich travel.
Explore the different parts of our Responsible Travel Policy by visiting:
https://www.intrepidtravel.com/responsible-travel
Intrepid and Playground Ideas.
Playground ideas was started in response for a worldwide need for more playgrounds. Using largely locally found materials means these playgrounds are cheap and can be put together by local people. Children provided with the opportunity for stimulating play in early childhood have improved ability and desire to learn leading to long term outcomes such as higher rates of employment and increased wages. Research has proven play interventions to be powerful, cost effective poverty reduction tools with sustained impact.
We are also proud to have Playground Ideas as a partner of The Intrepid Foundation, where our financial support will go directly towards building playgrounds. Every donation to The Intrepid Foundation from our travellers is matched by us dollar for dollar. To find out more or to make a donation, visit The Intrepid Foundation website https://www.theintrepidfoundation.org/playground-ideas
Accommodation notes
GENERAL ROOMING CONFIGURATIONS:
Family of two - All family groupings of two will be put into a twin room.
Family of three - Wherever possible we will put you in a triple room. Please be aware that in a handful of places triple rooms are in short supply. This means that, in practice, a triple room will often simply be a twin room with a mattress on the floor or a further bed squashed in. Where it is impossible to provide a triple room, you will have to decide which of your party takes the single room.
Family of four or more - You will most likely stay in two twin rooms. If and wherever possible we will aim put you in a quadruple room. Whilst we will do our very best to ensure that families are roomed close together (in some cases, we can arrange adjoining rooms), we can't guarantee this. Most family holidays occur during peak season and we sometimes have little to no control over where you will be put. You need to come prepared for this.
Travel insurance
Travel insurance is compulsory for all our trips. We require that, at a minimum, you are covered for medical expenses including emergency repatriation. We strongly recommend that the policy also covers personal liability, cancellation, curtailment and loss of luggage and personal effects.
When travelling on a trip, you won't be permitted to join the group until evidence of travel insurance and the insurance company's 24 hour emergency contact number has been seen by your leader.
If you have credit card insurance your group leader will require details of the participating insurer/underwriter, the level of coverage, policy number and emergency contact number rather than the bank's name and credit card details. Please contact your bank for these details prior to arriving in-country.
Your fellow travellers
As you and your family travel on a group trip you will be exposed to all the pleasures and maybe some of the frustrations of travelling in a group. Your fellow families will probably come from all corners of the world and likely a range of age groups too (for both parents and children). We ask you to be understanding of the various needs and preferences of your group - patience with your fellow  families is sometimes required for the benefit of everyone's travel experience. Remember too that you and your family have responsibilities to the group. If you are requested to be at a place at a certain time, ensure that you don't keep the rest of the group waiting. We have found time and time again that the very best trips we operate are those where the dynamics within the group work well - this takes just a little effort on your part. Due to privacy reasons we are unable to provide you with contact details and any personal information about your fellow families booked on your trip prior to departure.
Accommodation
Hotels (3 nights),Camping with basic facilities (4 nights)
More from Tanzania, United Republic Of
8 Days from$2,165
START: Nairobi
FINISH: Nairobi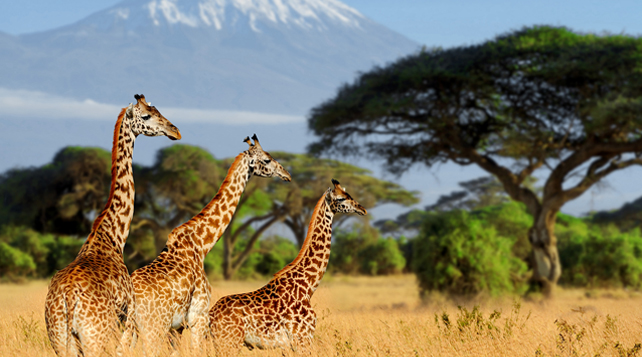 Kenya Safari!
Win a Classic African Adventure Tour to Kenya Overland Safari. Every NOVICA product purchased through the end of the year qualifies as an entry. Let the journey begin!