Summer Pyrenees Family Holiday with teenagers
Overview
Description
Challenge the family to an unforgettable week of adrenaline-fuelled activities with this active Pyrenees trip. From Soldeu, head out around Andorra trying fun new experiences along the way. Get the pulse racing on hiking and cycling adventures, then spend a wet and wild afternoon whitewater rafting. Take advantage of the location and explore nearby hamlets on horseback or go fishing in the local lakes. This is sure to be an inspiring week, enjoying Andorra's adventure playground as a family.
Start: Soldeu
Finish: Soldeu
Ages: 10 - 99
Theme: Family
Accommodation: Hotel (7 nights)
Destination: Soldeu
Highlights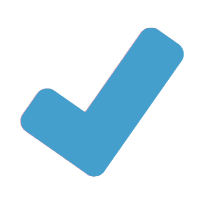 From scenic valley hikes to mountain biking and zip-lining, there's a great mix of activities for all ages and the whole family will be entertained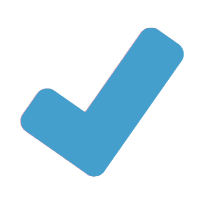 The Noguera River is one of the top five rivers for white-water rafting in all of Europe, thanks to its many safe exit points and continuous stretches of steady foaming rapids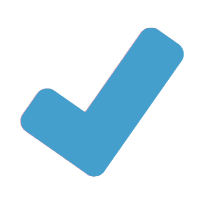 Fabulous hosts make you and your family feel at home, and knowledgeable and friendly guides help you and your family get the most out of your adventure in this beautiful part of the world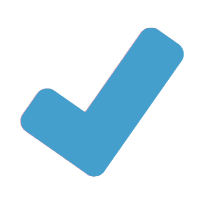 The hotel is occupied only by Intrepid travellers, making for a wonderful atmosphere and the chance to chat with like-minded families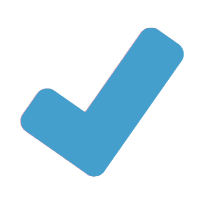 Enjoy a flexible activity schedule. If you and your family want to relax a little more, there are many chances to opt out of the adventure and simply soak up the fresh air and perfect Pyrenean scenery
Itinerary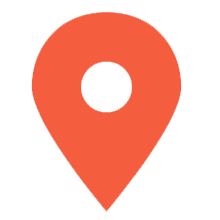 Day 1 : Soldeu
Welcome to Andorra! Your adventure begins with a greeting from your leader upon arrival at the hotel. There are no activities planned for today. Situated on the southern slopes of the Pyrenees, nestled between France and Spain, the principality of Andorra measures a mere 25 kilometres by 30 kilometres, with an average elevation of 1,996 metres. Although small, Andorra is blessed with some of the finest scenery in the Pyrenees and is a great place for an active week in the mountains. Once you arrive at your base for the week, you will have time to explore or relax until the evening.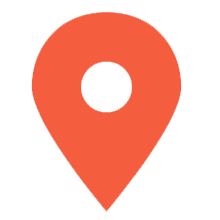 Day 2 : Walking at Salamandres Lake
This morning you will join your fellow travellers for welcome meeting before heading off on the first of many activities. Be sure to check with the hotel check-in staff to check the exact time of this meeting. Venture out for your first excursion into Andorra's mountains today. It's a short (10 minute) drive to Entorn at the base of the stunning Ransol Valley Ridge. Starting at 2000 metres above sea level, climb 250 metres to Salamandres Lake. Choose to relax or take a paddle in the lake or challenge yourself to continue the hike up to the Ransol Ridge at 2,500m. At this height, spectacular views can be enjoyed across the Andorran peaks. The rest of the day is a gradual descent back down going past the Roca del Home Dret, the rock of the straight man. This is a great way to ease yourself into trekking and to acclimatise to the altitude. Keep your eyes open for native flora and fauna, such as the griffon vulture, which can often be seen soaring overhead. Arrive in the beautiful Incles Valley where you'll cross the Incles river and take a gentle path back to the hotel. You'll arrive back at the hotel between 3 and 4 pm, giving you a chance to relax in the sun, explore the village or visit a neighbouring hotel's spa centre.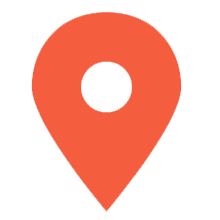 Day 3 : Cycling in Cortals Valley
Drive to the stunning Cortals Valley (approximately 30 minutes). Here you and the family will enjoy a full day of activities. Half-way up the valley you will jump on bikes for a ride along a flat track to Engolasters Lake, glimpsing some beautiful scenery along the way. There are plenty of fun tracks around the lake for all skill levels, and we visit a beautiful viewpoint with a birdseye view of Andorra la Vella, the Principality's capital city (population 22,000). For lunch you'll stop for your picnic in an alpine woodland (you'll have time to buy this picnic before setting off today), before trying some newly learnt mountain bike skills in the 'skill-park'. You'll then cycle back around the far side of Engolasters Lake to the scenic lakeside bar, before returning to the vehicles along the flat track. Here there is the option to ride an exhilarating on-road switch-back descent to Encamp (a total descent of 600 m). Today's routes can be walked if you'd rather not cycle, and there may be an optional gondola ride – this is the largest ski lift in Europe. Return to Soldeu in the vehicle at the end of the day.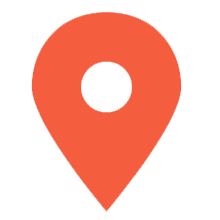 Day 4 : Free day
Today has been left free for you to choose from the many activities that are on offer in Andorra. You may decide to go horse riding, or perhaps visit the thermal baths of La Caldea. The more adventurous members of your family might like to take to the trees for some zip-lining adventures through the tree-tops. Canyoning is also a great option. If you have a head for heights and a good level of fitness, you can try your hand at via ferrata climbing. This is a style of climbing that uses handy equipment such as rungs and a steel cable to traverse tricky and rugged terrain. Further cycling – perhaps mountain biking – is a solid option also. Otherwise, simply relax and enjoy the sunshine, or do a spot of duty-free shopping.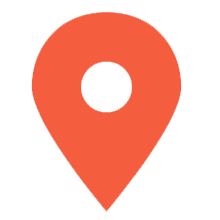 Day 5 : White-water rafting on Noguera River
Crossing the border into Spain, take the high mountain pass over the Port de Canto through very some Mediterranean scenery, still at 1,000 metres high. You can stop at the Port de Canto lookout point to take in the lovely foothills of the Spanish Pyrenees. Continue down to the village of Sort (Catalan for 'luck') where at the rafting centre you and the family will be kitted out with wetsuits, helmets, life jackets and a paddle. From the top of the Noguera River, enjoy 14 kilometres of exhilirating white water rafting. Noguera River is renowned as one of the top five rivers for rafting in Europe, thanks to nice stretches of continuous but not too rough water, and many exit points. After a fun ride over a weir and through the Olympic kayaking course, arrive back at the rafting centre to take a shower. The centre has a beautiful garden with a swimming pool and a bar, so you can spend some time here before heading back to Soldeu. Notes: There is a support vehicle that follows the rafting. Those who don't want to, or are too young to raft, can follow along in the vehicle or relax and unwind at the centre. Children must be at least 8 years old to participate, and 8–12 year-olds will be able to raft grades I & II only.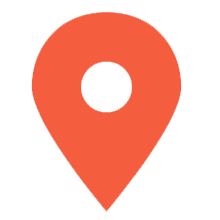 Day 6 : Mountain Biking in Ransol Valley
Head out today on a mountain biking adventure the whole family will enjoy. You will be provided with a helmet and fitted to your bike before taking a short drive (10 minutes) to the starting point of the ride. Pedal along a gently undulating path (2.5km) to the end of Ransol Valley, where there is a lovely picnic area with running spring water. Your guide will point out the important peaks of the area such as the Pic de la Serrera where they used to collect iron ore from. Afterwards, descend back through the valley, perhaps taking the chance to ride a more challenging off road section. Finish up the ride at the local Caves Manacor market, where you can purchase souvenirs or taste a variety of local products such as hams, cheeses and spirits. Head back to the hotel for a picnic lunch on the terrace. After lunch, hop in the van and drive up to Grau Roig ski area, which is 2000 metres above sea level. Have a go at conquering the dirt mountain bike circuit before cruising back to the hotel. This ride will be on and off road and mostly downhill (6km).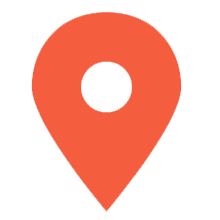 Day 7 : Walking in Incles Valley
Walk from the hotel to the nearby Incles Valley for today's walk. Set off along forested mountain slopes and along a single track through the woods where there are beautiful flowers, rhododendrons (in June), wild fruit (midsummer) and wild mushrooms (in September). The gently climbing path zig-zags up to the stunning Cabana Sorda Lake, which sits below an impressive semi-circular amphitheatre of rock – an ideal stop for lunch. From the lake, eager walkers can continue the hike up to the peak (2,600 m), which gives you a bird's eye view of the gorgeous valley. Those staying at the lake can take a refreshing dip in the cold mountain water, walk around the lake or perhaps watch the fishermen catching mountain trout. After lunch, descend through beautiful meadows and woodland to the valley floor, where you can either take transport back to the hotel or continue back on foot.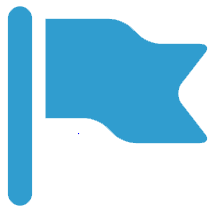 Day 8 : Departure day
Your trip ends after breakfast, with no further activities planned. See the 'Finishing Point Hotel' section of the trip notes for checkout times and luggage storage options. Those who have booked an airport transfer will be taken to the airport in time for the group flight.
What's Included?
Meals
7 Breakfasts, 6 Dinners
Accommodation
Hotel (7 nights)
Important Details
Joining Point
Hotel Roc de Sant Miquel
Carretera General
Soldeu
851 079
ANDORRA
Phone: +376 346 791
Finishing Point
Hotel Roc de Sant Miquel
Carretera General
Soldeu
851 079
ANDORRA
Phone: +376 346 791
Physical preparation
These trips are setup to involve and include all the family so no real physical preparation is necessary. The trips all have some degree of physical activity but nothing that is too strenuous. Please check the physical rating on the trip notes and if you need further explanation please contact one of our sales consultants who will provide you with more detailed information.
Important information
A discount of 10% applies on this trip to children under 17 years and under at the time of travel.
Please note that these trips are for adults and children travelling together and there must be at least one child under 18 with you.
Minimum age for children on this trip is 10 years old
COMPLIMENTARY GROUP TRANSFERS:
DAY 1: A complimentary group arrival transfer from Toulouse airport is available on this trip for all flights landing before 11:30am. A transfer guide will meet you in Hall D international arrivals at 11:30am with the clipboard sign so be sure to look out for it. The group transfer departs the airport around 12:30pm.
DAY 8: A complimentary group departure transfer is also included back to the Toulouse Airport. The transfer arrives at the airport around 9am.
NOTE: Both transfers must be booked in advance! Please provide your flight details to Intrepid or your travel agent at the time of booking so they can be added to your booking. If you simply turn up at the airport for the transfer without notifying Intrepid, we cannot guarantee that space will be available. In such case, you may need to take an taxi at your own expense, a 3 hour drive from Toulouse. If you are not taking the group transfers, please advise us of your planned arrival time so that your host knows when to expect you.
SINGLE SUPPLEMENT
A Single Supplement is available on this trip, please ask your booking agent for more information.
Group leader
All Intrepid Family trips are accompanied by one of our group leaders. The aim of the group leader is to assist your family take the hassle out of your travels and to help you have the best trip possible. Your leader will provide information on the places you are travelling through, offer suggestions for fun things to do and see- for both kids and parents, recommend great local eating venues that will even get the kids trying new things, and introduce you to our local friends. While not being guides in the traditional sense you can expect them to have a broad general knowledge of the countries visited on the trip, including historical, cultural, religious and social aspects.
Our leaders are not babysitters on this trip - we leave that to you (the experts), but they will make sure that group members of all ages are able to explore their destination safely and with as much fun as possible. Our group leaders are not responsible for looking after children at any time and children must be accompanied by a parent or guardian at all times throughout this itinerary.
Safety
TRAFFIC AND DRIVING ON THE OTHER SIDE OF THE ROAD: Depending on where you come from please note that drivers in this part of the world may drive on the opposite side of the road from what you are used to. Look both ways before crossing any road. Traffic can be a little more chaotic than you might be used to at home. Be aware!
Many national governments provide a regularly updated advice service on safety issues involved with international travel. We recommend that you check your government's advice for their latest travel information before departure and ensure that your travel insurance covers you for all areas your itinerary covers. Please refer to our website's safety page for links to major travel advisories and updates on safety issues affecting our trips. We strongly recommend the use of a neck wallet or money belt while travelling, for the safe-keeping of your passport, flight tickets, cash and other valuable items. Leave your valuable jewellery at home - you won't need it while travelling. Many of our hotels have safety deposit boxes, which is the most secure way of storing your valuables. A lock is recommended for securing your luggage. Your leader will accompany you on all included activities, however during your trip you'll have some free time to pursue your own interests or relax and take it easy. While your leader will assist you with the available options in a given location, please note that any optional activities you undertake are not part of your Intrepid itinerary, and Intrepid makes no representations about the safety of the activity or the standard of the operators running them. Please use your own good judgement when selecting an activity in your free time. Please also note that your Leader has the authority to amend or cancel any part of the trip itinerary if it's deemed necessary due to safety concerns. For more details on the type of conditions and safety standards you can expect on your trip, please refer to Intrepid's operational safety policy on our website. We recommend that you take a moment to read through this information before travelling, and would appreciate any feedback on how well it's being implemented in the field:
http://www.fco.gov.uk/en/travelling-and-living-overseas/travel-advice-by-country/
Visas
Visas are the responsibility of the individual traveller. Entry requirements can change at any time, so it's important that you check for the latest information. Please visit the relevant consular website of the country or countries you're visiting for detailed and up-to-date visa information specific to your nationality. Your consultant will also be happy to point you in the right direction with acquiring visas. Visas can take several weeks to process, so familiarise yourself with any requirements as soon as you have booked your trip to allow for processing time.
Why we love it
From scenic valley hikes to mountain biking and zip-lining, there's a great mix of activities for all ages and the whole family will be entertained
The Noguera River is one of the top five rivers for white-water rafting in all of Europe, thanks to its many safe exit points and continuous stretches of steady foaming rapids
Fabulous hosts make you and your family feel at home, and knowledgeable and friendly guides help you and your family get the most out of your adventure in this beautiful part of the world
The hotel is occupied only by Intrepid travellers, making for a wonderful atmosphere and the chance to chat with like-minded families
Enjoy a flexible activity schedule. If you and your family want to relax a little more, there are many chances to opt out of the adventure and simply soak up the fresh air and perfect Pyrenean scenery
Is this trip right for you
This itinerary includes activities such as walking, cycling and white water rafting. We recommend a good state of health and fitness so you and your family can fully enjoy it, however there are plenty of opportunities to take a break along the way.
There are two beautiful walking days. The walks usually start at 10 am and finish at around 4 pm, and range from 10 to 14 kilometres in length. However, you're not walking the whole time, and the pace is quite easy.
Like many beautiful mountain destinations, Andorra is a little tricky to get to – the transfer from Toulouse airport can take up to three hours.
While the accommodation is not grand, it's a friendly, family-run chalet-hotel with a reputation for fantastic hospitality. The food is hearty and delicious, and packed lunches can be made by the lovely hotel staff.
The group may be split into two or three smaller groups, based on fitness levels and ability. This way you and your family get the most fun out of the activities.
Health
Vaccinations may be required for this trip. Please consult your doctor or a travel health specialist. The choice of vaccinations can depend on a range of issues including the specific destination, the duration of the trip, your personal health and of course what vaccines you have had before.
Routine Background Vaccines: We strongly endorse current public health recommendations that all travellers should be up-to-date with their routine vaccines such as tetanus, diphtheria, measles/mumps/rubella, polio and influenza, and paediatric vaccinations for children.
Travel Vaccinations: While the food and water-borne diseases such as hepatitis A and typhoid will apply to most of our travellers, other travel vaccines such as hepatitis B, rabies, meningitis, Japanese encephalitis and cholera may apply to select travellers, especially long-term travel. Travel health experts can advise on what is required and also what is not required!
It is your responsibility to ensure that you obtain any vaccinations or preventative medicines for the countries you are visiting – or any which may be required by your home country upon your return. To find out which, if any, vaccinations are mandatory or recommended for your destination contact your local doctor, immunisation centre or medical centre for up-to-date information. If you need to arrange vaccinations or a supply of preventative medicine (e.g. malaria tablets), you should contact your doctor at least two months before you depart. Some inoculations require more than one visit and can take several weeks to administer the full course.
For travellers from Australia and New Zealand, we recommend the Travel Doctor-TMVC clinics (see http://www.traveldoctor.com.au/ or phone 1300 658 844 for an appointment in Australia). Travellers from countries other than Australia and New Zealand should contact similar organisations or their travel doctor for advice. General health and vaccination information is available to all travellers at
http://www.traveldoctor.com.au/travelreport.asp?UnqID=0.4630191&PageID=10&nav=personal-traveller Some vaccines require more than one dose, so arrange for your visit at least 4-6 weeks before you travel.
Carry Your Certificate
You should be issued with an International Certificate of Vaccination booklet that records each vaccination. Always carry this with you on your travels; it could provide essential information for doctors in the event that you fall ill whilst travelling.
Food and dietary requirements
While travelling with us you'll experience the vast array of wonderful food available in the world. Your group leader will be able to suggest restaurants to try during your trip. To give you the maximum flexibility in deciding where, what and with whom to eat, generally not all meals are included in the trip price. This also gives you more budgeting flexibility. As a rule our groups tend to eat together to enable you to taste a larger variety of dishes and enjoy each other's company. There's no obligation to do this though.
Money matters
The Euro (EUR) is the official currency in the following destinations: Andorra, Austria, Belgium, Cyprus, Estonia, Finland, France, Germany, Greece, Ireland, Italy, Kosovo, Latvia, Lithuania, Luxembourg, Malta, Montenegro, the Netherlands, Portugal, Slovakia, Slovenia, Spain. All other European countries still have their own national currencies.
The most convenient and cheapest way to acquire money is via an Automated Teller Machine (ATM) or Bancomat as they are often referred to. Check with your bank in advance concerning the suitability of your account / card overseas and any international fees that will be applied.
You can obtain local currencies easily at airports and major train stations, but be sure to bring some extra emergency cash in a major currency that can be exchanged if the ATMs are not functioning.
When leaving home don't forget your PIN and make sure you know the telephone number for cancelling your card if it is stolen. Keep this in a safe place.
Credit cards are not always accepted in stores and restaurants. While travelling we recommend you carry some cash to pay for restaurant bills and other services. Change can be difficult to obtain so throughout the day, try to gain as many small denominations as you can.
You might be advised to take some of your money as travellers' cheques from a major financial institute. Travellers' cheques have security advantages, however please be aware that the exchange rates may not be favourable and that it is difficult to change Travellers' cheques in most countries. Be particularly aware that after hours money exchanges and hotel receptions carry high commissions- sometimes up to 20%.
For money safety we recommend that you carry your cash and credit cards in a secure money belt or pouch concealed under your clothes.
SPENDING MONEY:
When it comes to spending money on the trip, every traveller is a little different. You know your spending habits better than we do, so please budget a sensible amount for things like meals not included, drinks, shopping, optional activities and laundry. It's always better to bring a little more than you think you'll need. Also make sure you've read your trip details thoroughly so you know what's included in the trip price and what isn't. This should make budgeting a little easier. You'll find this info in the Inclusions section of your Essential Trip Information (that's this document).
TIPPING
If you're happy with the services provided a tip - though not compulsory - is appropriate. While it may not be customary to you, it's of great significance to the people who will take care of you during your travels, inspires excellent service, and is an entrenched feature of the tourism industry across many Intrepid destinations. The following amounts are per person suggestions based on local considerations and feedback from our past travellers: In local markets and basic restaurants and cafes - round your bill up to the nearest €1. In more up-market restaurants we suggest 5% to 10% of your bill. Throughout your trip you may at times have a local guide in addition to your tour leader. We suggest €2-€3 per day for local guides. You may also have a range of drivers on your trip. Some may be with you for a short journey while others may be with you for several days. We would suggest a higher tip for those more involved with the group, however we suggest €1-€2 per day for drivers. You may also consider tipping your tour leader for outstanding service throughout your trip. The amount is entirely a personal preference, however as a guideline €4-€5 per person, per day can be used. Of course you are free to tip more or less as you see fit, depending on your perception of service quality and the length of your trip. Remember, a tip is not compulsory and should only be given when you receive excellent service. In total, we recommend you budget approx €5-€10 per day of your trip to cover tipping.
Please budget for additional meals and expenses while on your trip. Our suggestion is based on past traveller feedback but you may choose to spend more or less.
What to take
What you need to bring will vary according to the trip style you have chosen, the countries you are visiting and when you are travelling. Generally speaking you should pack as lightly as possible. On the vast majority of our trips you are expected to carry your own luggage, although you won't be required to walk long distances with it (max 30 minutes). Many travellers carry their luggage in a backpack, although an overnight bag with a shoulder strap would suffice if you travel lightly. Smaller bags or backpacks with wheels are also convenient although we recommend your bag has carry straps. You'll also need a day pack/bag to carry water and a camera etc for day trips. Below we have listed the essentials for this trip:
WATER BOTTLE: Consider bringing your own water bottle to refill along the way. We recommend at least a 1.5litre capacity. The sale of bottled water contributes to an enormous environmental problem around the world. In addition to the water in bottles, the production of a 1 litre plastic bottle takes 2 litres of water and 200ml of oil. A large proportion end up in limited landfill or discarded in waterways and natural environments.
https://www.intrepidtravel.com/packing-list
VALUABLES: Please try to avoid bringing unnecessary valuables, and use your hotel safe and the safe on the overland truck to store the bulk of your money, passport, and airline tickets. It's also a good idea to purchase a money belt or pouch that is easily hidden. We strongly recommend that you photocopy all important documents e.g. air tickets, passport, vaccination certificate, etc. and keep the copies separate from the originals. While not valid, a photocopy makes it very much easier to obtain replacements if necessary.
Climate and seasonal
SUMMER
Summer temperatures can be extreme in many of the regions visited (over 40°C), which can be uncomfortable. It's important to use sun protection and drink plenty of water. Please carefully consider the time of the year you wish to travel and your suitability to that season.
SHOULDER SEASON
In contrast, weather in shoulder season can be unpredictable, and snow is not unheard of at higher altitudes. If you travel at the start or towards the end of the European season please pack accordingly with warm and/or waterproof clothes (preferably layers). The advantage of travelling during this time is that there are less tourists around.
A couple of rules
Illegal drugs will not be tolerated on our trips. Possessing or using drugs not only contravenes the laws of the land, but also puts the rest of the group at risk. Smoking marijuana and opium is a part of local culture in some parts of the world but is not acceptable for Peregrine travellers. Peregrine's philosophy of travel is one of respect towards everyone we encounter and in particular, the local people who make our destinations such special places. The exploitation of prostitutes is completely contrary to this philosophy. Our group leader has the right to expel any member of the group if drugs are found in their possession or if they use prostitutes.
Everyone has the right to feel safe and secure on their trip. We don't tolerate any form of violence (verbal or physical) or sexual harassment at Peregrine, either between passengers or involving our leaders, local operators or locals. Sexual relationships (consensual or otherwise) between a leader and a passenger are unacceptable. If you ever feel another person is behaving inappropriately please inform us immediately by contacting the emergency contact number detailed in these trip notes.
Everyone has the right to feel safe and secure on their trip. We don't tolerate any form of sexual harassment at Intrepid, either between passengers or involving our leaders or local operators. Sexual relationships (consensual or otherwise) between a leader and a passenger are unacceptable. If you ever feel another person is behaving inappropriately please inform us immediately by contacting the emergency contact number detailed in these trip notes.
Feedback
After your travels, we want to hear from you! We rely on your feedback. We read it carefully. Feedback helps us understand what we are doing well and what we could be doing better. It allows us to make improvements for future travellers.
http://www.intrepidtravel.com/feedback/
Emergency contact
In the case of genuine crisis or emergency please call our partner High Trax on their 24 hour emergency number
Tel: 00376 851079
For further contact details please use the following page:
For general contact details please use the following page: http://www.intrepidtravel.com/ourtrips/contact/
GENERAL ISSUES ON YOUR TRIP
While we always endeavour to provide the best possible holiday experience, due to the nature of travel and the areas we visit sometimes things can and do go wrong. Should any issue occur while you are on your trip, it is imperative that you discuss this with your group leader or our local representative straight away so that they can do their best to rectify the problem and save any potential negative impact on the rest of your trip.
We recognise that there may be times when your group leader/local partner may not be able to resolve a situation to your satisfaction - if this is the case, please ask the leader to speak to their direct manager.
You may also choose to provide details in your online feedback, which we ask you to complete within 30 days of the end of your trip. But we do ask you to be aware that it is very difficult for us to provide any practical help after the trip is complete.
Intrepid's Local Operator: +376 346791
Responsible travel
DRESS CODE
In general, there are few dress restrictions in Europe. Note when visiting churches, monasteries or other religious sites modest dress is required - shorts or skimpy tops may not be permitted, for both men and women.
Travelling responsibly is all about making good choices. It's about ensuring you have an incredible trip while also having a positive impact on the local environment, community and economy you're travelling in. How can you be a Responsible Traveller? See our tips below:
- Choose to travel with a responsible travel company like us! We've already offset the main carbon emissions of your trip, so your footprint is already lighter.
- Consider offsetting your flights when you book your trip/flights with us or your travel agent.
- Bring a refillable water bottle and some water purification tablets (or a Steripen) to cut down on plastic bottle waste.
- Be an animal-friendly traveller. Only go to venues that respect animals by allowing them to live normally in their natural environment. Steer clear of venues that use animals for entertainment or abnormal activities and/or keep animals in poor and unnatural conditions.
- Eat at local restaurants, buy from regional artists and support social enterprises so you can contribute directly to locals and their economy.
- Always be respectful of local customs and ask permission if you want to take a photo of someone.
- Learn a few words of the local language and engage with the people around you.
- Carry a cloth or re-usable bag so you can avoid plastic bags.
- Give back by making a donation to a local project via The Intrepid Foundation.
Share your thoughts with us by completing your feedback form after your trip. This helps us to continue to improve our commitment to responsible travel.
Intrepid and Playground Ideas.
Playground ideas was started in response for a worldwide need for more playgrounds. Using largely locally found materials means these playgrounds are cheap and can be put together by local people. Children provided with the opportunity for stimulating play in early childhood have improved ability and desire to learn leading to long term outcomes such as higher rates of employment and increased wages. Research has proven play interventions to be powerful, cost effective poverty reduction tools with sustained impact.
We are also proud to have Playground Ideas as a partner of The Intrepid Foundation, where our financial support will go directly towards building playgrounds. Every donation to The Intrepid Foundation from our travellers is matched by us dollar for dollar. To find out more or to make a donation, visit The Intrepid Foundation website https://www.theintrepidfoundation.org/playground-ideas
Accommodation notes
The style of accommodation indicated in the day-to-day itinerary is a guideline. On rare occasions, alternative arrangements may need to be made due to the lack of availability of rooms in your selected accommodation. A similar standard of accommodation will be used in these instances.
GENERAL ROOMING CONFIGURATIONS:
Family of two - All family groupings of two will be put into a twin room.
Family of three - Wherever possible we will put you in a triple room. Please be aware that in some places triple rooms are in short supply. This means that, in practice, a triple room will often simply be a twin room with a mattress on the floor or a further bed squashed in. Where it is impossible to provide a triple room, you will have to decide which of your party takes the single room.
Family of four or more - You will most likely stay in two twin rooms. If and wherever possible we will aim put you in a quadruple room. Whilst we will do our very best to ensure that families are roomed close together (in some cases, we can arrange adjoining rooms), we can't guarantee this. Most family holidays occur during peak season and we sometimes have little to no control over where you will be put. You need to come prepared for this.
Accommodation is clean and simple. You'll mainly stay in small, locally-run, 2-3 star hotels and guesthouses, which reflect the character of the area,generally these will be a twin room with private facilities. Sometimes you'll stay in larger, more comfortable hotels or occasionally rustic accommodation with basic facilities. We use a variety of accommodation on most trips; chosen for their value for money, location and atmosphere. We also try and incorporate unique accommodation experiences, such as a night with a local tribe, or sleeping under the stars in the desert.
Travel insurance
Travel insurance is compulsory for all our trips. We require that, at a minimum, you are covered for medical expenses including emergency repatriation. We strongly recommend that the policy also covers personal liability, cancellation, curtailment and loss of luggage and personal effects.
When travelling on a trip, you won't be permitted to join the group until evidence of travel insurance and the insurance company's 24 hour emergency contact number has been seen by your leader.
If you have credit card insurance your group leader will require details of the participating insurer/underwriter, the level of coverage, policy number and emergency contact number rather than the bank's name and credit card details. Please contact your bank for these details prior to arriving in-country.
Your fellow travellers
You will travel in a group with other like-minded families who may have come from all over the world. We find that the kids of all ages usually bond really well and act as a catalyst for the rest of the group. If you are keen to know the ages of other children on the trip then please ask. We ask you to be understanding of the various needs and preferences of your group - patience with your fellow travellers is sometimes required for the benefit of everyone's travel experience. Remember too that you have responsibilities to the group. If you are requested to be at a place at a certain time, ensure that you don't keep the rest of the group waiting. We have found time and time again that the very best trips we operate are those where the dynamics within the group work well - this takes just a little effort on your part.
Itinerary disclaimer
ITINERARY CHANGES:
Our itineraries are updated regularly throughout the year based on customer feedback and to reflect the current situation in each destination. The information included in this Essential Trip Information may therefore differ from when you first booked your trip. It is important that you print and review a final copy prior to travel so that you have the latest updates. Due to weather, local conditions, transport schedules, public holidays or other factors, further changes may be necessary to your itinerary once in country. The order and timing of included activities in each location may also vary seasonally to ensure our travellers have the best experience. Your tour leader will keep you up to date with any changes once on tour.
Accommodation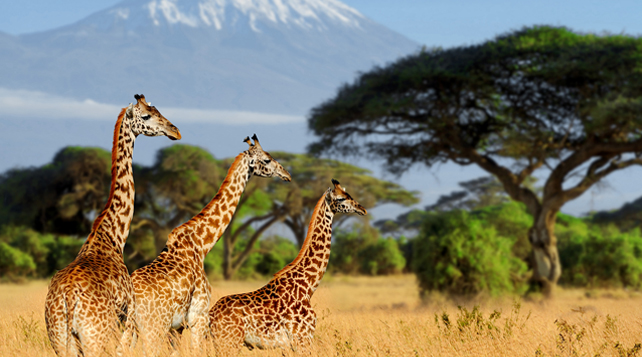 Kenya Safari!
Win a Classic African Adventure Tour to Kenya Overland Safari. Every NOVICA product purchased through the end of the year qualifies as an entry. Let the journey begin!