Spain, Portugal & Morocco
24 Days from $3,520
START: Madrid
FINISH: Marrakech
AGES: 15 - 99
THEME: Explorer
Overview
Description
Colour and charisma in some of Europe's hotspots – all packed into one unforgettable adventure. Spend 24 days covering Spain, Portugal and Morocco, revelling in chaotic markets, relaxing in coastal retreats and sharing conversation and cuisine with the locals. Marvel at artistic masterpieces and architectural wonders in Madrid, taste the rich history of Portugal in its delightful towns, historic performance art and complex cuisine, and be enchanted by the magic and majesty of Morocco's metropolises and far-flung mountains. With a knowledgeable leader to recommend the best places and take you behind the tourist trail, dig a little deeper in these three countries to discover a local way of life.
Start: Madrid
Finish: Marrakech
Ages: 15 - 99
Theme: Explorer
Accommodation: Camp site (1 night), Gite (1 night), Hotel (16 nights), Pension (2 nights), Riad (3 nights)
Destination: Marrakech
Highlights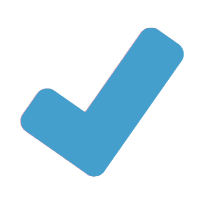 Experience a memorable Fado performance in Coimbra – an emotional form of Portuguese music expressing the hard realities of the daily life and balancing both resignation and hopefulness.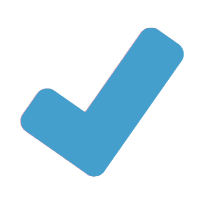 Soak up the sun on the Portuguese coast's gorgeous beaches along the Algarve, walking across rocky cliff tops, exploring remote coves and taking in a sunset over the Atlantic Ocean with your small group.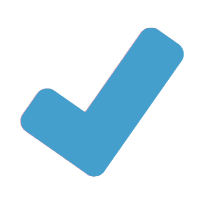 Relive a glorious medieval past in in the labyrinthine streets of Fes city, and discover the cultural capital, Marrakech, through its people – drummers, dancers, fortune tellers, jugglers and medicine men.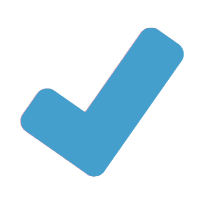 Scale the High Atlas Mountains and trek through scenic Berber villages, spending a night in a traditional Berber homestay to get a true sense of rural Moroccan life.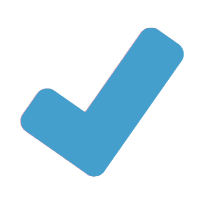 Travel through the Sahara in a camel convoy, sleeping under a blanket the North African stars and enjoy an evening beside the campfire listening to traditional Bedouin tales.
Itinerary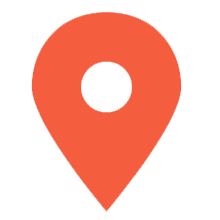 Day 1 : Madrid
Welcome to Madrid, Spain. The sassy central capital is known for its elegant boulevards and expansive, manicured parks, but it also pulsates with energy, and is without doubt a vibrant city. Your adventure begins with a welcome meeting at either 6 or 7pm, depending on common area availability. Please double check with reception to confirm the time and place. After the meeting we will head out for an optional group dinner for you to get to know your fellow travellers. If you're going to be late, please inform the hotel reception. We'll be collecting your insurance, passport details and next of kin information at this meeting, so please have these on hand. If you can't arrange a flight that will have you arrive at the hotel by early evening, you may wish to arrive early. We'll be happy to book additional accommodation for you (subject to availability). As there's very limited time for sightseeing in Madrid, we recommend arriving a few days early to explore. Perhaps while away the hours along the Paseo del Arte, or Art Walk, for an expansive history of Western art. Start with the Museo del Prado, then discover modern Spanish masters, including Picasso and Dali, in the Museo Reina Sofia. Finish at the Museo Thyssen-Bornemisza, which displays eight centuries of European painting. After the welcome meeting, perhaps get into the mind of a Madrileño with some tapas and Rioja.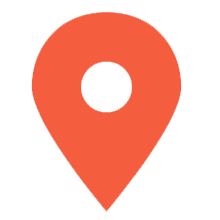 Day 2 : Salamanca
Say farewell to Madrid this morning and head north-west by public transport to the historical university town of Salamanca (approximately 3 hours). Situated amongst beautiful pastures and rolling green hills on Spain's northern plateau, the rose-hued medieval town of Salamanca is great to explore on foot. Your leader will take you on an orientation walk on arrival, where you can explore the central Plaza Mayor and discover the beautiful Renaissance and baroque architecture of the historic stone buildings that the city is known for. Plaza Mayor is a true centre of local life, perhaps the most perfect city square in Spain. Not only is it architecturally unique, but it also thrives with activity as locals meet and take coffee, tapas or cocktails on the square. The rest of your afternoon and evening is then free. You can admire the intricate detail of the Casa de Las Conchas, or 'House of the Shells', see the contrasting Old and New Cathedrals, and climb to the top to get a view across the terracotta-coloured rooftops. Thanks to the large student population the town has a vibrant nightlife, so maybe soak up the buzzing vibe tonight.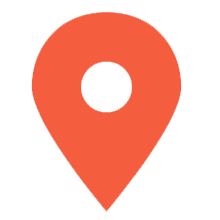 Day 3 : Coimbra
Head further west by private bus today and cross the border into Portugal to the laidback city of Coimbra (approximately 4 hours). Coimbra will be your base for next two nights. Sitting dignified on the banks of the River Mondego, Coimbra was once the capital of the county, and its royal heritage can be felt in its ancient streets and buildings. On arrival, your leader will escort you on a walk to help you orientate yourself in the maze of alleyways of this riverfront city. Half the fun of Coimbra is wandering and exploring, so use your free time getting to know the city. Coimbra features typical white stone buildings with several excellent examples of colourful azulejos tiling. Some of the historical structures were originally built in the 12th century (like the Cathedral Sé Velha), and you can find some of the Portugal's best examples of Romanesque churches and elegant museums here. The University of Coimbra – the oldest in Portugal – and the famous baroque library, the Biblioteca Joanina, with its 18th-century bell tower, are highlights.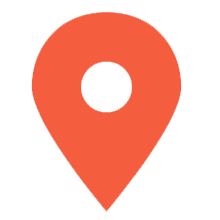 Day 4 : Coimbra
Enjoy a free day of exploration in Coimbra before witnessing a traditional Fado performance. Fado songs must follow a particular structure, and though this traditional music can really be about anything, it popularly features mournful tunes with lyrics about the sea or the life of the poor. In Coimbra, male university students would often serenade their sweethearts with this music, with songs here tending to be literary translations or follow themes students can relate to. In your free time, perhaps head out into the countryside in search of ancient Roman ruins, which takes around 30 minutes by bus. The ruins of Conimbriga are rich in well-preserved mosaics and offer a great insight into ancient Roman life. There are several options to return, including a three kilometre walk through the countryside to the unspoiled rural town of Condeixa (optional). If you have time, you can take a short boat tour to take in the view of Coimbra from a different angle.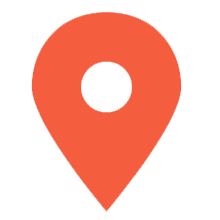 Day 5 : Lisbon
Today, jump on a bus through the countryside of central Portugal to Lisbon (approximately 3.5 hours). As one of Europe's most pleasant and affordable capital cities, Lisbon combines the best elements of Portuguese life, offering fantastic architecture, a multicultural population, delicious seafood and non-stop nightlife. On arrival to the city, head out on an orientation walk of Lisbon, city located on the banks of the Tagus (Tejo) River. Much of Lisbon's character and charm lies in its beautiful renovated buildings, grand boulevards and impressive castles and churches. On the orientation walk of this truly one of Europe's great cities, you will visit the medieval citadel in the city centre of Lisbon. The Citadel of Sao Jorge Castle dates back to Moorish times and sits on the highest point of the Old Town. Look down on a city swarming with endless angular white houses and buildings with distinct red terracotta rooftops. From the citadel, this makes a contrasting panorama when viewed against the deep blue of the sky and ocean. Your afternoon and evening is then free, so perhaps head to the grand Naval Museum for an insight into the history of Portuguese navigation. You can roam through the charming narrow streets of local neighbourhoods and see local life play out. Maybe simply sit back in one of many outdoors restaurants and cafes – watching the life go by is definitely one of the best ways to relax in Lisbon. Barrio Alto is the place to head to check out the nightlife.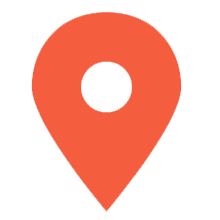 Day 6 : Lisbon
Today is free for you to explore more of Lisbon, or maybe take a 45 minute train ride out to the mountainous region of Sintra, an absolute jewel of Portugal where you will see a beautiful Pena Palace. This area offers great walking, stunning cliff-top palaces and unique Moorish architecture. The 8th century Castle of the Moors looks down on the old town, and the views from the battlements across the Serra de Sintra mountain range are stunning.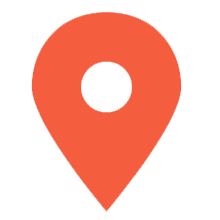 Day 7 : The Algarve
Take a bus journey of around 4 hours today to the southern coastline of Portugal, the Algarve. Known for its fertile plains, rich with orange and olive groves, fig trees, almonds and maize fields, this region is perfect to explore. Your base is Olhao, the Algarve's biggest fishing port. With active waterfront, Moorish buildings and bustling old quarters, the city has a mystical feel of Northern Africa. Upon arrival check in to our home for next two nights and use the rest of the day to discover Olhao; you can wander the city centre and get a great view of the town from rooftop terrace of our accommodation, perhaps try Olhao's famous fish restaurants, or stroll along the coastal road Rua 5 de Outubro, the eastern Algarve's food mile, filled with delicious and authentic local flavours.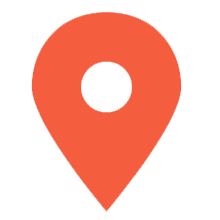 Day 8 : The Algarve
Today is free for you to enjoy as you please. If you feel like relaxing in Olhao for the day - do so! If you choose to head out to the nearby sandy islands, ask your leader to point you in a right direction to catch a small boat, used by locals on everyday basis to travel between the coast and the islands, and to carry all necessary supplies. Alternatively, stay on the mainland and use the area's great walking paths to access some of the Algarve's lesser-known spots. Head towards the Ria Formosa Nature Reserve, a beautiful landscape of canals, salt pans, lagoons and sand banks, separated from the Atlantic Ocean by a series of barrier islands. One of these is Ilha de Culatra, where you can wander along a series of boardwalks, leading away from the fishermen's settlements, and cross over dunes and lagoons to beaches that are so long that they disappear into the haze of the horizon. Evenings are best spent watching breath-taking sunsets, and the best place to do so is Olhao's old town, where you will also have a chance to try some true Portuguese fare.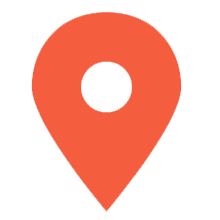 Day 9 : Tarifa
Leave Portugal behind and return to Spain, travelling by bus to the charming city of Seville. If the legends are to be believed, Seville was founded by Hercules and its origins are linked with the Tartessian civilisation. To the Romans it was Hispalis and to the Moors Isbiliya. After the Christian reconquest, it became thought of as the portal to the 'New World', and is today is the largest city in southern Spain. Known for its important monuments and fascinating history, Seville is universally famous for its vitality and flamboyance – the city of Carmen, Don Juan and Figaro. Seville is also well-known for its oranges, tapas and flamenco, all three of which are ingrained in the fabric of the city and its proud people. Enjoy a short orientation walk around the main sites of Seville and some limited free time to discover as you wish. Later on in the afternoon, travel onwards to Tarifa, where you will stay overnight before hopping over to Africa the next day.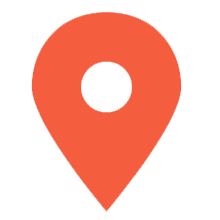 Day 10 : Chefchaouen
Today leave Spain behind and head to Morocco. Before doing so there will be a chance for an optional walk on the beach or Tarifa Castle visit. Ferry across the straits to the city of Tangier (approximately 1 hours). After leaving the ferry, journey by bus (around three hours) to arrive at a sleepy mountain town peppered with blue-washed buildings and ambient restaurants – Chefchaouen, which is in the centre of a mountainous agricultural region. There may not be much time to explore this rural retreat by the time you arrive today, but you might just have time to look over the architecture of the 15th-century Grand Mosque and the medina, the walled fortress of the Kasbah. Perhaps tuck into some popular local goats' cheese or a tagine tonight, before settling into your hotel. Relax ahead of a walking tour tomorrow.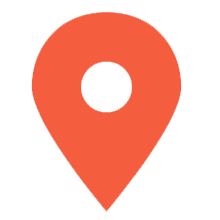 Day 11 : Chefchaouen
Meet your local guide early in the day to explore the maze of streets in Chefchaouen. The 'blue city' is arguably one of the prettiest places in Morocco. Set against a wide valley and nestled between two peaks in the stunning Rif Mountains, Chefchaouen may take you by surprise. Its medina has been lovingly cared for with striking blue and whitewashed houses, red-tiled roofs and artistic doorways, and it's filled with handircrafts, while the main square has shops selling woven goods and small sweets. Much of Chefchaouen was recreated by Andalusian refugees escaping the Reconquistia. Learn about general life in a small Moroccan community, visit a communal bakery, watch local women do their laundry, and walk up to a former mosque for a great view over the town that's nestled between two mountain peaks. As a popular shopping destination for handicrafts, carpets, blankets or woolen garments, you may also see the artisans at work. Possibly relax after your walking tour in a traditional Moroccan hammam.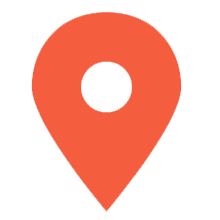 Day 12 : Fes
Say farewell to Chefchaouen today and jump on a private minivan trip for around five hours to the spiritual and cultural heart of Morocco. Arrive in the city of Fes and step back in time at a medieval medina thick with exotic smells, tastes and sounds. Vibrant, noisy, fascinating and overwhelming – a visual and pungent feast for the senses – Fes is the mother of all medinas. Maybe fuel explorations of this imperial city with a glass of mint tea and some sweet Moroccan dates. Your day is free once you arrive, so perhaps get your bearings of the most complete medieval city in the Arab world. The adventurous may want to try some Moroccan specialities like a camel burger or harira (chickpea soup) and chicken-stuffed pastilla with couscous for dinner. Watching the sunset over the Medina while a dozen melodic prayer calls vie for attention is an experience you'll likely remember for a long time.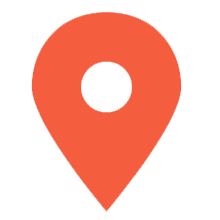 Day 13 : Fes
Take a guided walking tour of the old city, known locally as Fes el Bali. Step back in time in to the labyrinth of the Medina, which is alive with craftsmen, markets, tanneries and mosques. Pass donkeys piled high with goods (this is one of the largest car-free urban zones in the world) and explore the specialty sections that divide the souks. Medieval Fes was one of the world's great centres of education and culture: both Islamic and Jewish. Its religious institutions and its libraries are legendary. Its mosques are of great renown. Look out for the Medersa Bou Inania, one of the city's most beautiful buildings, which has recently been restored and is now open to tourists. Pass the Belghazi Museum, Medresse el Attarine and the splendid Funduk Nejjarine, a beautifully restored 18th century inn. You'll also see the famous tannery, known for the iconic view overlooking its dye pits, and a ceramics factory where you can see potters working in the traditional way. After the tour, the afternoon is free for you to enjoy as you please. Notes: Today's experience will include shopping in carefully selected places. As the receipt of commissions or kickbacks in exchange for recommending particular shops, services or activities is ingrained in the culture of the Moroccan tourism industry, Intrepid has established a centralised system of receiving and distributing payments from these recommended suppliers. For more information, please refer to 'Important Notes' section or talk to your Tour leader on the ground.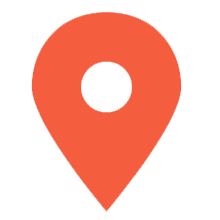 Day 14 : Marrakech
Travel by train this morning to Marrakech (approximately 8 hours). Head out with the group for a quick visit to the main square, Djema El Fna before dinner. The square is filled with a hive of activity. Henna-painters, performers and storytellers share the square with a street food bazaar, packed with stalls loaded with Moroccan delicacies. From a distance you will see the Koutoubia Mosque and its minaret – famous throughout the world as one of the greatest minarets and the 'sister' to the Giralda in Seville. Please note it is not possible for non-Muslims to enter the minaret. If you have time the following day, explore the ruins of Palais Badi, once one of the most beautiful palaces in the world, or comb the spectacular bazaar, where every step to a new souq brings a new smell, a new sight or a new gift to buy. Be enticed by the alluring scents and brilliant colours of the spice markets, the sounds of the musicians, the rich folds of carpets, delectable foods, acrobats and perfumed gardens. Perhaps end your day with dinner in the unique great square of Djemma el Fna, when night falls.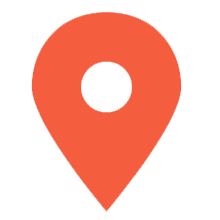 Day 15 : Marrakech
Today is free for you to enjoy as you please. Set out to discover Marrakech in more detail; mingle with the performers and fortune-tellers at Djemaa el-Fna or sample Moroccan fares alfresco at the night stalls. Later, relax while sipping mint tea with locals and pick up last-minute supplies for the South Morocco adventure. As this is a combination trip, your group leader and the composition of your group may change at this location. There will be a group meeting to discuss the next stage of your itinerary and you're welcome to attend, as this is a great chance to meet your new fellow travellers.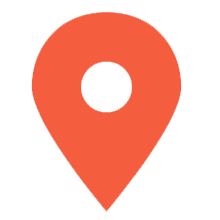 Day 16 : Aroumd
Today, take a short drive up the towering High Atlas Mountains to the village of Imlil (approximately 2 hours), photographing snow-dappled mountains and valleys in full flower along the way. On arrival, store your main luggage and load daypacks onto pack mules before walking into traditional mountain village life with a one-hour trek up to the peaceful village of Aroumd. If you feel like the walk is too strenuous then there's the option of riding the mule. Perched on a rocky outcrop, the remote village of Aroumd offers stunning views across the High Atlas Mountains and a unique opportunity to experience traditional Berber culture. Spend the night in a family-run mountain home (gite) in Aroumd. Surrounded by the smell of woodstoves and bread, meet the host family and enjoy Berber hospitality and food. Facilities at the homestay are shared (both the bathroom and sleeping arrangements) but cosy, comfortable and definitely a unique Intrepid experience. Use the rest of the day to explore the village and the surrounding farmlands. If the group are up for it, there will be a chance to hike of around eight kilometres to the pilgrimage shrine of Sidi Chamharouch (approximately 4 hours return). Regardless of fitness levels, the gentle pace of Aroumd makes it a special place to explore beyond the reach of the modern world.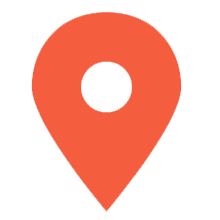 Day 17 : Ait Benhaddou
This morning journey along mountain roads and over Morocco's highest pass, Tizi n'Tichka (2,260 metres), to Ait Benhaddou on the edges of the Sahara (approximately 6 hours). Perched on a hilltop and almost unchanged since the 11th century, Ait Benhaddou is one of Morocco's most iconic site. It was once an important stop for caravans passing through as they carried salt across the Sahara, returning with gold, ivory and slaves. Today its grand kasbah has been listed as a World Heritage site, with its fortified village being a fine example of clay architecture. If you think you recognise the place, you probably do, as the town has a long list of film and TV credits, including Lawrence of Arabia, Game of Thrones and Gladiator. Enjoy a walk through the winding streets of old town, making your way to the top of the hill, from where you can enjoy the views across the surrounding plains. In the evening, why not join a simple cooking demonstration of Morocco's most famous cuisine: couscous and tagine. The locals will explain the secrets and subtleties of these traditional meals, as the ladies of the kitchen prepare a feast.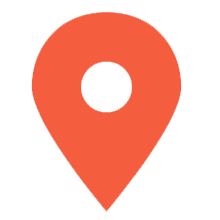 Day 18 : Zagora
This morning you'll journey south towards the Sahara, stopping in the regularly used film location of Ouarzazate along the way (approximately 5 hours in total). While here, make a short visit to Horizon Association for People with Disabilities. This is an organisation dedicated to the rehabilitation, health and empowerment of people with disabilities. Some of the services they provide include the building and fitting of prosthetic limbs and custom-made wheelchairs, and physio and social therapy for sufferers of accidents and illness. They also operate an artisan workshop, which trains local people in trades such as pottery, weaving, metal work and jewellery making. Since their establishment in 1994, the Horizon Association has served over 3,000 people. We're very proud to support this project through The Intrepid Foundation. Continue to travel through the lush Draa Valley to Zagora, a small oasis town on the Sahara fringe that is perfect for an overnight stop. Take a stroll through the palm groves, explore the ksars and wander around the surrounding countryside.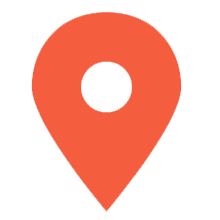 Day 19 : Sahara Camp
Continue along the rugged and desolate Jbel Tadrart ranges and through seas of sand and past the occasional desert oasis of date palms to the township of Tamegroute. Visit an intriguing library filled with ancient scripts of science, literature, the Koran and stories of the prophet Mohammed (subject to unregulated opening times). Join a local guide to uncover the underground Kasbah and its unique ceramic pottery industry. Leave Tamegroute behind and carry on driving to the end of the road at the frontier town of M'Hamid (approximately 1 hour). From here, take a short camel ride through the dunes, where you'll jump into 4WD vehicles. The rough track runs parallel to the Algerian border, across the stony Hamada desert, whose only populace is small scatterings of nomadic people and their camels. The group will reach the massive Erg Chigaga dunes in the late afternoon. An erg is a vast sea of shifting wind-swept sand that's formed into picturesque, undulating crests and valleys. The Erg Chigaga is one of the world's iconic landscapes, with towering dunes up to 150 metres in height. Your camp for the night is fairly basic with bedding, mattresses and toilet facilities provided. During the winter months of November to March it can get very cold at night, so it's a good idea to bring base layers and a warm sleeping bag. Notes: Due to passenger feedback, all departures in the summer months of June, July and August use a slightly altered itinerary in the Sahara. We'll take a 4WD safari to the remote Erg Chigaga dunes, but instead of camping in the dunes you'll stay at a fixed camp in Ouled Idriss. This camp is better suited for high summer temperatures.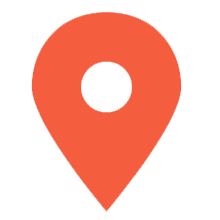 Day 20 : Taroudannt
Today rejoin the minivan and venture towards the market town of Taroudannt, sometimes called 'Little Marrakesh'. The journey should take around six hours in total. This drive goes through desert scenery and along a route that's a reserve for the indigenous argan trees. Argan oil is highly prized for its culinary, cosmetic and medicinal uses and is only produced in Morocco, and is certainly a trademark of Morocco around the world. If you're lucky, the group might come across the famous image of goats climbing these trees in search of nuts. Please note that this is a long travel day, and you won't arrive at tonight's accommodation until late afternoon/early evening. The riad (house) tonight is 45 kilometres outside of Taroudannt and offers the chance to relax by the pool or take a steamed bath.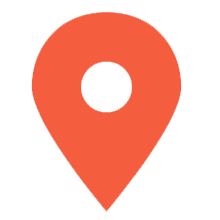 Day 21 : Essaouira
In the morning, take to the souqs and haggle with local traders for silver jewellery or colourful Moroccan ceramics and mosaics. Afterwards, leave the valleys of the High Atlas Mountains behind and head west to the coastal town of Essaouira (approximately 5 hours). The name Essaouira means image, which is appropriate since it's such a picturesque town. Its charm is undeniable; within the stone ramparts you'll find whitewashed houses with bright blue shutters, art galleries and wood workshops. This laidback artists' town is a former Portuguese trading colony and was once home to sizeable British and Jewish populations. The town faces a group of rocky islands, called the Mogador, and is surrounded by an expanse of sandy beaches and dunes. It's still a busy fishing port and its pretty harbour is filled with tiny colourful boats which go out early every morning for the day's catch. Visitors who have been seduced by its charms include Orson Welles and Jimi Hendrix, who (according to local legend) spent much of his time here in the 1960s. More recently, filmmaker Ridley Scott chose the ramparts as an important location for his film, Kingdom of Heaven. As you'll arrive in the early evening, there won't be much time to look around today. In the evening perhaps have some dinner with the group, as the local seafood is as fresh as it gets.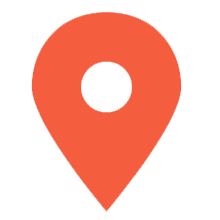 Day 22 : Essaouira
Today, join a local guide for a walking tour through the old medina, Jewish mellah, port and skala (sea wall). Afterwards, use your free time to get under the skin of the town. The narrow streets of Essaouira are ideal for casual exploration. Their size discourages cars, and on walk through the town it feels as though little has changed since the days of sea pirates. The fishing port is a serious commercial operation and there's much fun to be had observing the daily catch and its subsequent auction. A freshly-cooked plate of the day's catch is highly recommended. Browse the plentiful shops and intriguing art galleries that make this little town a particularly pleasant place to unwind for a few days. It has a growing reputation for its unique art and is becoming even more famous for its burled Thuya wood, delicately formed and inlaid in tiny shops that are built into the thick walls of the Portuguese ramparts. The scent from the oils used to polish the richly coloured wood permeates the air and makes walking down the streets incredibly pleasant. If you'd prefer to relax, don't miss the opportunity to indulge in a hammam or local-style bath.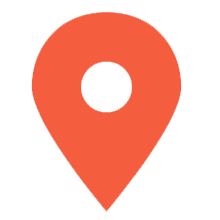 Day 23 : Marrakech
Use the morning to see the last of Essaouira, as you'll catch a bus back to Marrakech in the afternoon (approximately 3 hours). The monuments of Marrakech are numerous and range from the well-known Koutoubia Mosque and its superb minaret to the lesser-known tropical gardens of the French painter Jacques Majorelle (now owned by Yves Saint Laurent). There's the Palais Bahia, a superb example of Muslim architecture, and the ruins of the Palais Badi, reputedly one of the most beautiful palaces in the world in its time. The Saadian tombs are a recently uncovered gem of the Medina. All of the above can be a challenge to locate, but that's all part of the experience of exploring the phenomenal medinas of Morocco. Explore the Medina for some last-minute shopping, where every step brings a new smell, a new sight or a new gift to buy. This evening you will likely be drawn back to the Djemaa El-Fna, and its surrounding medina. When night falls on this square it transforms in to a hive of activity. Henna-painters, performers and storytellers share the square with a street food bazaar, packed with stalls loaded with Moroccan delicacies. Perhaps dine with the group here – a great way to finish your adventure.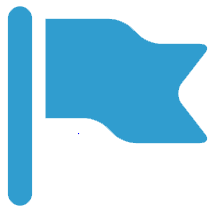 Day 24 : Marrakech
Your 'Spain, Portugal & Morocco' adventure ends after breakfast. Check out time is usually around 12.00pm, but you're free to leave any time before. Additional accommodation can be pre-booked if you wish to spend more time exploring Marrakech (subject to availability).
What's Included?
Meals
19 Breakfasts, 2 Dinners
Transport
4x4, Bus, Metro, Private vehicle, Public bus, Taxi, Train
Accommodation
Camp site (1 night), Gite (1 night), Hotel (16 nights), Pension (2 nights), Riad (3 nights)
Included Activities
Guided walking tour Essaouira
Availability
Important Details
Joining Point
Gran Legazpi Hotel
71, Paseo de la Chopera
Madrid
28045
SPAIN
Phone: +34 915 39 66 00
Finishing Point
Hotel Les Trois Palmiers
18 Rue Loubnane
Gueliz
Marrakech
40000
MOROCCO
Phone: +212 524 457 801
Physical preparation
This trip can be enjoyed by just about anyone with a reasonable level of fitness.
Alternate Finish point
For trips departing on the following dates, use this finish point.
23 Nov 2019 (ZMSQC191123), 07 Dec 2019 (ZMSQC191207)
Hotel Le Caspien
12, rue Loubnane
Marrakech
MOROCCO
Phone: +212 524422282
Important information
SINGLE SUPPLEMENT
A Single Supplement is bookable on this trip, subject to availability at the time of booking. The price of the single supplement does not include the following nights, where a single room does not form part of the package. In this case you will be matched up with another traveller of the same gender. If a single room becomes available at check-in for these nights, there may be the option for you to upgrade to a single room and pay the surcharge locally for that night:
- Day 9 Tarifa
- Day 16 Aroumd
- Day 19 Sahara desert
Please also note that due to the small properties we use in Europe there is only a limited amount of single supplements available per trip departure. If you would like to book a single supplement and enquire about availability please speak to your booking agent.
COMMISSION
The receipt of commissions or kickbacks in exchange for recommending particular shops, services or activities is ingrained in the culture of the Moroccan tourism industry. In an effort to best control and monitor shopping and activities with an aim for the best experience possible, Intrepid has established a system of carefully selected shopping experiences and activities based on positive feedbacks from our previous travellers. On occasion these will be as part of included walking tours or outside of included activities in free time. Please note that if you feel that you do not wish to join in on these shopping experiences we assure you there is no obligation and if you indicate your desire to not partake your group leader will help to facilitate a suitable alternative during this time.
Intrepid have set up a centralised system of receiving payments from these recommended suppliers, of which are then distributed towards local Responsible Travel projects (such as 'say no to plastic' cotton bags for our travellers and drinking water refilling stations), traveller information packs, and leader bonuses. Further details of these arrangements can be provided by your group leader on request.
While Intrepid endeavors to ensure that these suppliers and services maintain reasonable levels of quality, please note recommended suppliers are chosen based on past travellers feedback and experiences and Intrepid cannot explicitly guarantee the quality of the product. A priority in establishing this fund is that the experience of you our traveller is not compromised in any way. Please let us know via the feedback after your trip if we are successfully meeting this objective.
Group leader
All Intrepid group trips in Europe are accompanied by one of our local European group leaders. 'Local' in this context means a leader who is European or lives in Europe. The aim of the group leader is to take the hassle out of your travels and to help you have the best trip possible. Intrepid endeavours to provide the services of an experienced leader however, due to the seasonality of travel, rare situations may arise where your leader is new to a particular region or training other group leaders. Your leader takes care of logistics, will provide information on the places you are travelling through, offer suggestions for things to do and see, recommend great local eating venues and introduce you to our local friends. While not being guides in the traditional sense you can expect them to have a broad general knowledge of the places visited on the trip, including historical, cultural, religious and social aspects.
At Intrepid we also aim to support local guides in the individual cities or locations we travel to. If you are interested in delving deeper into the local culture at a specific site or location then your leader can recommend an optional local guide service in most of the main destinations of your trip.
Safety
Many national governments provide a regularly updated advice service on safety issues involved with international travel. We recommend that you check your government's advice for their latest travel information before departure and ensure that your travel insurance covers you for all areas your itinerary covers. Please refer to our website's safety page for links to major travel advisories and updates on safety issues affecting our trip.
We strongly recommend the use of a neck wallet or money belt while travelling, for the safe-keeping of your passport, air tickets, cash and other valuable items. Leave your valuable jewellery at home - you won't need it while travelling. Many of our hotels have safety deposit boxes, which is the most secure way of storing your valuables. A lock is recommended for securing your luggage.
Your leader will accompany you on all included activities, however during your trip you'll have some free time to pursue your own interests, relax and take it easy or explore at your leisure. While your leader will assist you with the available options in a given location, please note that any optional activities you undertake are not part of your Intrepid itinerary, and Intrepid makes no representations about the safety of the activity or the standard of the operators running them. Please use your own good judgement when selecting an activity in your free time. Please also note that your Leader has the authority to amend or cancel any part of the trip itinerary if it's deemed necessary due to safety concerns.
For more details on the type of conditions and safety standards you can expect on your trip, please refer to Intrepid's operational safety policy on our website. We recommend that you take a moment to read through this information before travelling, and would appreciate any feedback on how well it's being implemented in the field:
http://www.intrepidtravel.com/contact-us/safety
SCAMS:
When walking through touristy areas of cities you may be approached by 'helpful' locals who want to show you where to go or take you to a local spice shop. They will either ask to be your local guide for the day or expect money when you arrive at your destination. Please note these people are not registered guides and will try and get as much money from you as they can. A friendly 'no thank you (or 'la Shukran') should suffice.
WOMEN'S SAFETY:
Women should exercise caution when travelling in Morocco. While the risk of an incident occurring on your trip is very low, below are some things you can do for your safety and peace of mind when travelling:
- As with all travel, it's important to use common sense and be vigilant.
- Respect local dress codes and customs, perhaps dressing more conservatively than you do at home.
- Avoid isolated areas when alone at any time of day.
- Lock your door when you are inside your room. Keep the door locked when you are leaving your room, even for a short time.
- If hotel staff need access to your room for any reason, request that they do this while you are out, or wait at reception while they attend to any cleaning or repairs. For the protection of both our travellers and staff, our leaders worldwide are not permitted to be alone in a room with a group member.
- Always take a hotel card with you when going out so you know the address and contact numbers.
- Should you encounter any inappropriate behaviour, inform your leader straight away.
- For further information and advice, visit:
https://smartraveller.gov.au/guide/pages/female-travellers.aspx
www.gov.uk/government/policies/supporting-british-nationals-overseas/sup...
PETTY THEFT AND PERSONAL SAFETY:
While travelling there is always the risk of pick-pocketing and petty theft, particularly in the more touristy cities. We recommend that you exercise caution when walking alone at night and encourage you to walk together and only on main, well-lit thoroughfares. Be particularly vigilant on public transport. Simple measures like carrying your day pack on your front, not hanging your bag over the back of your chair or on the floor and wearing a money belt will reduce any chance that your valuables should go missing.
FIRE PRECAUTIONS:
Please be aware that local laws governing tourism facilities in this region differ from those in your home country and not all the accommodation which we use has a fire exit, fire extinguishers or smoke alarms.
TRAFFIC AND DRIVING ON THE OTHER SIDE OF THE ROAD:
Depending on where you come from please note that drivers in this part of the world may drive on the opposite side of the road from what you are used to. Look both ways before crossing any road. Traffic can be a little more chaotic than you might be used to at home. Be aware!
Visas
Visas are the responsibility of the individual traveller. Entry requirements can change at any time, so it's important that you check for the latest information. Please visit the relevant consular website of the country or countries you're visiting for detailed and up-to-date visa information specific to your nationality. Your consultant will also be happy to point you in the right direction with acquiring visas. Visas can take several weeks to process, so familiarise yourself with any requirements as soon as you have booked your trip to allow for processing time.
Australians, New Zealanders, Canadians, Americans and British citizens do not require a visa to visit Spain and Morocco for stays up to 90 days. All other nationalities should check with the Moroccan Embassy or Consulate in their country for up-to-date visa information.
Why we love it
The Art Walk in Madrid is every art lover's dream. In one small stretch you can browse the Thyssen-Bornemisza Museum, the Reina Sofia and the Prado, one of the world's most celebrated galleries
Wander around Salamanca's Plaza Mayor at night, lit up to reveal its intricate architecture
Sample the culinary delights and contrasts of Spain, Portugal and Morocco - three countries that are celebrated around the world for their cuisine
The Algarve in Portugal is the perfect middle point of the trip. Soak up the sun on the coast's gorgeous beaches, walk across rocky cliff tops, explore remote coves and enjoy a sunset over the Atlantic Ocean
Relive a glorious medieval past in Fes city. While many tourists get lost in the labyrinthine streets of the medina, you'll have a local guide to show you the way
Where else would you find drummers, dancers, fortune tellers, jugglers and old medicine men in one place? Marrakech is the perfect place to share a final group meal and stock up on treasures in the city's colourful souqs
Scale the High Atlas Mountains and trek through scenic Berber villages, spending a night in a traditional Berber homestay. Discover the culture and tradition of an indigenous population who have stood the test of time
Negotiate your way through the winding alleys of Ait Benhaddou Kasbah, a superb example of Moroccan architecture rich in history and mystery
Moroccan cuisine is interpreted throughout the world in different ways. While in Ait Benhaddou, master the way traditional way of preparing Moroccan couscous and tagines
Travel through the Sahara desert in a camel convoy, sleep under the North African stars and enjoy an evening beside the campfire listening to Bedouin tales
Put your feet up and relax in the laid-back coastal town of Essaouira. This is a good chance to recharge before heading for the colourful chaos of Marrakech
Is this trip right for you
As this is a combination of 2 trips, your leader and the composition of your group may change in Marrakech.
Some sections of transportation on this trip are done by train. Train travel is a fast way to traverse long distances, allowing you to avoid traffic jams and arrive right into the city centre. Trains are comfortable and sometimes decked out with air-conditioning, toilets, a snack bar (or vending machine) and power points. Please note that you'll have to carry your own luggage on and off the train, so make sure it doesn't exceed our weight and size recommendations. You can find this information in the 'What to Take' section of the trip notes.
As there are potholes and cobblestones in many European cities, it's recommended that you leave any wheelie bags or cases at home and bring a backpack instead. Often there are no lifts or escalators in the metro station or in the hotel, so you will have to carry your bags up and down the stairs.
Summer temperatures can be extreme in many of the regions visited (over 40°C), which can be uncomfortable. It's important to use sun protection, wear layers to combat the heat and drink plenty of water. Please carefully consider the time of the year you wish to travel and your suitability to that season.
As accommodation on this trip is twin-share, single travellers will share a room with another traveller of the same sex. If you'd prefer not to share, a single room supplement is available at an additional charge. Please ask your travel consultant for more details. Also, hotels in Europe often don't have double beds, but rather two single beds that can be pushed together and, by some standards, are considered rather small.
In 2019, Ramadan will take place from 5 May to 4 June. This is the holiest month of the year for Muslims around the world. Many festivals are marked as Islamic Holidays, which may cause some disturbance to your travels around this time. Some regular services may not be available or open during the daytime, such as restaurants or coffee bars. Please consider your travel arrangements carefully.
On Day 13, you'll head out on a day tour around the amazing medieval Medina of Fes. While you'll be on your feet for at least five to six hours, this is one of the highlights of Morocco and well worth any weariness at the end of the long day.
As Morocco has a tipping culture, travellers are expected to tip small amounts for most services, so please be prepared. Your leader will suggest methods and amounts to tip during the trip, but it is left to the group to decide the details.
A camel trek through the Sahara Desert is a highlight of the trip for many. If you're uncomfortable with this, it's possible to walk alongside the camels for about an hour to the camp. You would need to walk back the same distance the next morning, but don't worry - it's a gentle, relaxing walk. The opposite can be said for the hike up to Aroumd, as you'll be trekking up steep, rocky steps for around an hour. If you do decide to do this walk walk then you'll need comfortable walking shoes, but you can also hire a mule to ride up all the way. Please also note that your main luggage will be left behind, as only hand luggage can be carried up to the village for you.
Although you shouldn't expect any aggressive selling techniques in Morocco, please be aware that you may be approached by shop owners and street vendors offering their goods to you on regular occasions.
We have sourced our accommodation very carefully and picked the best possible hotels in line with the Intrepid style of travel, but please note that service and accommodation in Morocco may be different to western standards.
Health
All Intrepid travellers need to be in good physical health in order to participate fully on this trip. When selecting your trip please make sure you have read through the itinerary carefully and assess your ability to cope with our style of travel. Please note that if, in the opinion of our group leader or local guide, any traveller is unable to complete the itinerary without undue risk to themselves and/or the rest of the group, Intrepid Travel reserves the right to exclude them from all or part of a trip without refund.
DRINKING WATER:
Tap Water in Spain is drinkable, however, as a rule we recommend you don't drink tap water in Morocco, even in hotels, as it contains much higher levels of different minerals than the water you may have at home. For local people this is not a problem as their bodies are used to this and can cope, but for visitors drinking the tap water can result in illness. Generally this isn't serious, an upset stomach being the only symptom, but it's enough to spoil a day or two of your holiday. Bottled water is widely available and your leader can recommend safe alternatives when available. Water consumption should be about two to three litres a day. Rehydration salts, motion sickness tablets, and diarrhoea blockers are recommended for you to pack in your personal first aid kit.
ASTHMA:
For some travellers, the desert sand and dust in Morocco can bring on bouts of asthma. If you suffer from asthma even occasionally, we recommend you bring your medication as it cannot be administered by your group leader and may not be readily available while you are travelling.
Food and dietary requirements
Moroccan food is, generally speaking, excellent though not particularly varied. Breakfasts usually consist of bread and jam with coffee or tea. Meals eaten out are reasonably priced - kebab and bread cost only about $3. In main towns it is possible to find very good French and Moroccan restaurants where a meal and French wine will cost anything from $30 upwards. Generally dinner is likely to cost between $10-15 depending on what you drink - so an estimate for food would be about $20 -$25 a day. Soft drinks are available at very reasonable prices, but generally speaking alcohol is not widely available in Morocco due to the cultural and religious reasons. Still, in some hotels and restaurants you will be able to purchase beers, wines and spirits, but you can pay western prices or more for imported alcohol. Please be aware of local laws, believes and traditions, and be very sensitive and respectful while consuming alcohol. Meals in Spain are more varied with a selection of worldwide cuisine available. Mealtimes in Spain are later than in many other countries; dinner is usually taken between 21:00 and 21.30.Our leader can help recommend restaurants each evening. Vegetarians can be catered for but there is a fairly limited choice of vegetarian cous cous and tajine in Morocco or omelettes and seafood in Spain. This is particularly the case in rural parts of this itinerary. Please note that if you have any special dietary requirements you should inform us prior to the trip. Vegans and those on gluten-free diets may find this region very challenging and may need to supplement meals with their own supplies from supermarkets and markets. Wherever possible we will cater for dietary needs for any included meals, but there may be times when those with special requirements may need to provide their own.
Money matters
CURRENCY
The Euro (EUR) is the official currency in Spain. The most convenient and cheapest way to acquire money is via an Automated Teller Machine (ATM) or Bancomat as they are often referred to. Check with your bank in advance concerning the suitability of your account / card overseas and any international fees that will be applied. ATMS are widely available in Spain. You can also obtain local currencies easily at airports and major train stations, but be sure to bring some extra emergency cash in a major currency that can be exchanged if the ATMs are not functioning. When leaving home don't forget your PIN and make sure you know the telephone number for cancelling your card if it is stolen. Keep this in a safe place. Credit cards are not always accepted in stores and restaurants. While travelling we recommend you carry some cash to pay for restaurant bills and other services. Change can be difficult to obtain so throughout the day, try to gain as many small denominations as you can.
The currency of Morocco is the dirham (MAD), divided into 100 centimes. Bank notes come in denominations of MAD 200, 100, 50 and 20. Smaller values are issued as coins in values of 10, 5, 1 as well as 50c, 20c, 10c and 5c. Changing money is easy and you will find banks and exchange bureaux in Casablanca, Fes and Marrakech, however, please note Australian dollars are not always accepted. In the desert and Atlas Mountains opportunities to exchange money are limited. There are ATMs in all major cities, which accept Visa cards, MasterCards and cards connected with Cirrus. Some ATMs, belonging to smaller banks, will not work so occasionally you may need to try two or three before you are successful. We would strongly recommend bringing a combination of cash and credit cards. Credit cards are useful for large purchases such as carpets or gold from a large store, but generally speaking they are not accepted in many places. Local restaurants, markets, and many hotels will only accept cash as payment for goods or services. Please ensure you only use banks, licensed money exchangers or hotels. We also suggest you keep your receipts. Do not change money with street touts. This is illegal.
TIPPING
If you're happy with the services provided a tip - though not compulsory - is appropriate. While it may not be customary to you, it's of great significance to the people who will take care of you during your travels, inspires excellent service, and is an entrenched feature of the tourism industry across many Intrepid destinations.
Over the years we have found that many of our travellers find the need for tipping to be both tiresome and embarrassing, especially if they don't have the correct small change. To overcome this, we have established a tipping kitty system. At your group meeting, your tour leader may discuss the idea of running a group tipping kitty, whereby everybody contributes an equal amount and then your tour leader pays the tips while keeping a running record of all monies spent (except restaurant tips). The record can be checked at any time and any money remaining at the end of the tour returned to group members.
Please don't tip with very small denomination coins, or dirty and ripped notes. This is regarded culturally as an insult
PRICES IN MOROCCO
Morocco is often misjudged as being an inexpensive destination. With tourism booming, the influx of cheap flights from Europe, prices for some items are becoming more equivalent to prices you would be used to at home. Eating in local restaurants, road side stalls and from markets can be inexpensive, but for nights out at tourist friendly restaurants you can expect to pay much more. With drinks, tipping and of course - shopping, it can all add up. Budgets are a personal choice but please bear in mind that you should not expect Morocco to be a budget destination.
BARGAINING
In Morocco some services and products are not a fixed price which means that your bartering skills will be tested from hiring taxis to buying a souvenir in the Medina. This can be challenging for travellers who have not experienced this before. Ask your leaders for advice when you arrive however the best approach is to smile and have fun as this is an entrenched part of Moroccan culture.
EMERGENCY FUNDS
Please also make sure you have access to an additional US$500, to be used when unforeseen incidents or circumstances outside our control (e.g. a natural disaster, civil unrest, strike action or an outbreak of bird flu) necessitate a change to our planned route.
BUDGET Please budget for additional meals and expenses while on your trip. We suggest EUR 690.00 for meals not included on this trip. Our suggestion is based on past traveller feedback but you may choose to spend more or less.
What to take
What you need to bring will vary according to the trip style you have chosen, the countries you are visiting and when you are travelling. Generally speaking you should pack as lightly as possible. On the vast majority of our trips you are expected to carry your own luggage, although you won't be required to walk long distances with it (max 30 minutes). Most travellers carry their luggage in a backpack, although an overnight bag with a shoulder strap would suffice if you travel lightly. Smaller bags or backpacks with wheels are convenient although we recommend your bag has carry straps. You'll also need a day pack/bag to carry water and a camera etc for day trips. Please follow the link for the Intrepid's ultimate packing list. Please use this checklist as a guide when packing for your holiday. https://www.intrepidtravel.com/packing-list TRAVELLING ON LOCAL TRANSPORT It's important that your bags can be locked, as on local transport it may be necessary that your luggage gets stowed separately (and unattended). The smaller your bag the better for you and other passengers, for when it comes to travelling on local buses and trains it's often only the smaller bags that will fit into the storage areas inside the bus or your cabin. To ensure maximum comfort, try to pack small and light. WATER BOTTLE Consider bringing your own water bottle to refill along the way. The sale of bottled water contributes to an enormous environmental problem around the world. In addition to the water in bottles, the production of a 1 litre plastic bottle takes 2 litres of water and 200ml of oil. A large proportion ends up in limited landfill or discarded in waterways and natural environments. Although it can be difficult to avoid bottled water when travelling, please consider water purification techniques such as iodine or micropur. When unable to avoid bottled water it is better to buy the largest available and distribute into your smaller bottle for the day. SLEEPING BAGS Sleeping bags consume valuable space in your luggage and can be a pain. However in the winter months (from November to March) there may not be enough heating (sometimes none) or sufficient blankets to keep everyone warm, we recommend bringing your own sleeping bag. Unfortunately sleeping bags can not be hired/rented while on the trip and are not easy to find for purchase. Buy a small sleeping bag before you leave, it will definitely come in handy, particularly if you feel the cold.
DRONES IN MOROCCO: Please note that drones are not permitted to enter or be used in Morocco, either for personal or professional/commercial use.
Climate and seasonal
SUMMER
Summer temperatures can be extreme in many of the regions visited (over 40°C), which can be uncomfortable. It's important to use sun protection and drink plenty of water. Please carefully consider the time of the year you wish to travel and your suitability to that season.
SHOULDER SEASON
In contrast, weather in shoulder season can be unpredictable, and snow is not unheard of at higher altitudes. If you travel at the start or towards the end of the European season please pack accordingly with warm and/or waterproof clothes (preferably layers). The advantage of travelling during this time is that there are less tourists around.
CLIMATE:
Please note that as a desert country, Morocco can have extreme weather.
Winter (approx November to March) can be very cold. Particularly in the mountains or near the desert, night temperatures can drop to 5 degrees Celsius or less. Even in the hot months out in the desert it can get cold at night. It is recommended to bring a good sleeping bag, thermals, scarf, gloves and a warm jacket for travel in winter. Some of our guesthouses / hotels are unable to supply heating as this would be a major financial and environmental strain. It is also a case of energy supply and timing provisions, which is limited in some places. Please be prepared for cold showers.
Summer (approx May to September) can be very hot everywhere we travel, which means that it can be quite uncomfortable for those not used to the heat. Not all our hotels have air-conditioning, and in those that do, it's not always functioning. A hat is essential.
SPANISH SIESTA:
Please note that shops, attractions, sights and businesses may be closed for up to 5 hours in the middle of the day for siesta time. This gives the locals time to escape the heat and spend time with their families, eat a large lunch or simply sleep through the most uncomfortable time of day. This means of course that people work later into the evening and dinner time can seem quite late: 9.30pm is not uncommon for family dinner time.
One of the great things about our trips is that we encourage every member of the group to spend time interacting with local people. In order to best be able to do this in Spain, we recommend that you try to do as the locals do - avoid the heat of the day, and stay out later at night.
In 2019, the important month of Ramadan will be in progress from 5 May through until 4 June, and the Eid ul-Fitr festival will be held directly at its conclusion for 3-4 days. Ramadan is a festival of sacrifice where the devout refrain from eating or drinking during daylight hours. During Ramadan, business hours are shortened, including opening hours at some tourist attractions. Alcohol is not permitted during daylight hours and many restaurants will be closed. While you should expect some delays and inconveniences during this period, the month is a fantastic opportunity to travel in a Muslim country and witness this unique period, particularly the nightly celebrations when the sun sets and the fast is broken. Please note that although the Eid ul-Fitr festival can also be a fascinating time to travel it's a period of national holiday. Most government offices and businesses will be closed and some tourist site opening hours may be affected.
Eid Al Adha will take place in Morocco between the 11 and 13 of August 2019. This is also called a Sacrifice Feast and honours the sacrifice Abraham made of his own son. In commemoration of this, an animal is sacrificed and divided into three parts: one third of the share is given to the poor and needy; another third is given to relatives, friends and neighbours; and the remaining third is retained by the family. Please expect delays or complete suspension of majority of the services during that time. For some, it may also be disturbing to see animals being sacrificed, as this does take place in public places sometimes.
On this trip you are going to cross the High Atlas Mountains through the impressive Tizi n'Tichka pass that raises to the altitude of 2,260 metres above sea level (7,415 ft). It is a great mountain road with breath taking views. During winter months (November till March) this part of Morocco is likely to be hit with heavy snow storms and it is possible for Tizi n'Tichka pass to become impassable. This usually last for a day until authorities have a chance to clear the road. In the event of snow storm, your itinerary may require to change. This is dealt with on the ground and depending on the situation we may re-route your itinerary or reverse it. In any case, you will be adequately informed.
A couple of rules
Everyone has the right to feel safe when they travel. We don't tolerate any form of violence (verbal or physical) or sexual harassment, either between customers or involving our leaders, partners or local people. Sexual relationships between a tour leader and a customer are strictly forbidden.
Use or possession of illegal drugs will not be tolerated on our trips. If you choose to consume alcohol while travelling, we encourage responsible drinking, and expect that you'll abide by the local laws regarding alcohol consumption.
The sex tourism industry is known to exploit vulnerable people and have negative consequences on communities, including undermining the development of sustainable tourism. For this reason, patronising sex workers will not be tolerated on our trips.
By travelling with us you are agreeing to adhere to these rules. Your group leader has the right to remove any member of the group for breaking any of these rules, with no right of refund.
If you feel that someone is behaving inappropriately while travelling with us, please inform your tour leader or local guide immediately. Alternatively, contact us on the emergency contact number detailed in the Problems and Emergency Contact section of this Essential Trip Information.
Feedback
Can't stop thinking about your adventure? Tell us all about it! We read each piece of feedback carefully and use it to make improvements for travellers like you. Share your experience with us at: http://www.intrepidtravel.com/feedback/
Emergency contact
While we always endeavour to provide the best possible holiday experience, due to the nature of travel and the areas we visit sometimes things can and do go wrong. Should any issue occur while you are on your trip, it is imperative that you discuss this with your group leader or our local representative straight away so that they can do their best to rectify the problem and save any potential negative impact on the rest of your trip.
We recognise that there may be times when your group leader/local partner may not be able to resolve a situation to your satisfaction - if this is the case, please ask the leader to speak to their direct manager.
You may also choose to provide details in your online feedback, which we ask you to complete within 30 days of the end of your trip. But we do ask you to be aware that it is very difficult for us to provide any practical help after the trip is complete.
For general contact details please use the following page: http://www.intrepidtravel.com/ourtrips/contact/
In the case of a genuine crisis or emergency please use the following numbers:
Intrepid's Local Operator: +212 661922693
Intrepid's Local Operator:: +49 8677 9186 657
Responsible travel
We believe strongly in low impact or rather positive impact tourism. Broadly speaking this means that we try to minimise the negative aspects of tourism on the local cultures and environments that we visit and highlight the positive aspects. Please visit our website for further details and suggestions on how you can be a responsible traveller.
http://www.intrepidtravel.com/ourtrips/rt/responsibletraveller
Morocco can be considered a liberal Muslim country as many Moroccan women do not wear headscarves. However, Morocco is very conservative when compared with standards you may be accustomed to at home and you should dress accordingly. As a general guideline, shoulders, cleavage and knees should be covered at all times. Wearing shorts (men and women), low-cut tops, and showing midriff is not recommended as it will restrict your entry into buildings of a religious nature and family homes, and is considered disrespectful to the local culture. Long, light-coloured, lightweight sleeved shirts, trousers and skirts are respectful, cover your body, keep you cool in the heat and protect you from the harsh sun.
In Morocco we have built strong links with local communities, craftspeople, animal hospitals, artists, and the handicapped - all of which directly rely on the assistance of donations and products purchased by our travellers and other visitors. We offer Intrepid travellers an opportunity to interact with locals, to value their activities and crafts and help towards sustaining their livelihoods.
While on our trips in Morocco you'll have opportunity to meet plenty of local people. Depending on which trip you choose there's a chance to enjoy a meal in a local family's house in Ait Benhaddou, spend a night in a family guesthouse in the High Atlas Mountains or in the pilgrimage village of Moulay Idriss, or share a camp with a nomadic family in Dades Gorge. These experiences will give you a better understanding of the way of life for a rural Moroccan family. You'll also have some fun by learning how to make Morocco's most famous dish, couscous.
Wherever possible, we contract local Moroccan suppliers and assist them to improve the quality of their services. By booking this tour, you'll be helping us to support service providers, artists, small businesses, guesthouse owners and the disadvantaged in communities throughout Morocco.
We use local guides with wide experience and knowledge of cultural traditions and an ability to interpret the cultural heritage of the people in the places visited.
Accommodation notes
We've sourced our accommodation very carefully and picked the best possible hotels in line with the Intrepid style of travel, but please note that service and accommodation on Moroccan part of this trip especially may be different to western standards
OCCASIONAL ALTERNATIVE ACCOMMODATION
The style of accommodation indicated in the day-to-day itinerary is a guideline. On rare occasions, alternative arrangements may need to be made due to the lack of availability of rooms in our usual accommodation. A similar standard of accommodation will be used in these instances.
TWIN SHARE / MULTI SHARE BASIS
Accommodation on this trip is on a twin/multishare basis. Please note there may be times where facilities will be shared rather than ensuite (even if you paid for single room supplement!) and rare occasions when you share a room with passengers travelling on different Intrepid trips than your own.
HEATING
Some of our guesthouses/hotels in Morocco are unable to supply heating as this would be a major financial and environmental strain. It's also a case of energy supply and timing provisions, which is limited in some places. Please be prepared for cold showers, which are a pleasure for most of the year. Air-conditioning systems (if available) don't always function.
CHECK-IN TIME
Throughout the trip we request that our hotels prepare rooms in time for our arrival, especially if we're arriving prior to normal check-in time. However this isn't always possible which means we won't be able to check-in immediately on arrival at some hotels. Instead, we can store our luggage and explore our new destination.
PRE/POST TRIP ACCOMMODATION
If you've purchased pre-trip or post-trip accommodation (if available), you may be required to change rooms from your trip accommodation for these extra nights.
Travel insurance
Travel insurance is compulsory for all our trips. We require that, at a minimum, you are covered for medical expenses including emergency repatriation. We strongly recommend that the policy also covers personal liability, cancellation, curtailment and loss of luggage and personal effects.
When travelling on a trip, you won't be permitted to join the group until evidence of travel insurance and the insurance company's 24 hour emergency contact number has been seen by your leader.
If you have credit card insurance your group leader will require details of the participating insurer/underwriter, the level of coverage, policy number and emergency contact number rather than the bank's name and credit card details. Please contact your bank for these details prior to arriving in-country.
http://www.intrepidtravel.com/insurance.php
Your fellow travellers
GROUP TRAVEL
As you travel on a group trip you will be exposed to all the pleasures and maybe some of the frustrations of travelling in a group. Your fellow travellers will probably come from all corners of the world and likely a range of age groups too. We ask you to be understanding of the various needs and preferences of your group - patience with your fellow travellers is sometimes required for the benefit of everyone's travel experience. Remember too that you have responsibilities to the group. If you are requested to be at a place at a certain time, ensure that you don't keep the rest of the group waiting. We have found time and time again that the very best trips we operate are those where the dynamics within the group work well - this takes just a little effort on your part. Due to privacy reasons we are unable to provide you with contact details and any personal information about your fellow travellers booked on your trip prior to departure.
SINGLE TRAVELLERS:
Our group trips are designed for shared accommodation and don't involve a compulsory single supplement. Single travellers share with people of the same gender in accommodation ranging from twin to multishare. Some of our itineraries have accommodation booked on a mixed gender share basis and where applicable this will be specified in our Trip Notes. On a selection of our trips, you have the option to pay a single supplement to ensure that you have your own accommodation (where available). Please note that this only applies to accommodation during the tour - pre-trip and post-trip accommodation will be booked on a single room basis.
Itinerary disclaimer
ITINERARY CHANGES
Occasionally our itineraries are updated during the year to incorporate improvements stemming from past travellers' comments and our own research. The information given in this itinerary may be slightly different to that in the brochure. It's very important that you print and review a final copy of your Trip Notes a couple of days prior to travel, in case there have been changes that affect your plans. If you have any queries, please contact your travel agent or our staff. We are here to help you! Please note that while we operate successful trips in this region throughout the year, some changes may occur in our itineraries due to inclement weather and common seasonal changes to timetables and transport routes. This can happen with little notice so please be prepared for modifications to the route. The order and timing of included activities in each location may also vary from time to time.
OPTIONAL ACTIVITIES
A selection of optional activities are listed in the day-to-day itinerary. This isn't an exhaustive list and should be used as a guide only. Prices are approximate and are for entrance only and don't include transport to and from the sites or local guides unless indicated. All activities are subject to availability and it may not be possible to do all the activities listed in the time available at each destination. Where activities are considered medium or high risk, we work with operators whose safety and credentials we have sighted and assessed. This means that it is possible that you may find the same activity cheaper with another operator on the ground, however we cannot vouch for the safety or quality of that operator. Activities not listed above have not been assessed by us and as such our staff and leaders are unable to assist you with booking these activities. The decision to partake in any activity not listed is at your own discretion and risk.
Accommodation
Camp site (1 night),Gite (1 night),Hotel (16 nights),Pension (2 nights),Riad (3 nights)
More from Morocco
24 Days from$3,520
START: Madrid
FINISH: Marrakech