Russia to Kazakhstan Railway Adventure
12 Days from $2,355
START: Moscow
FINISH: Nur-Sultan (Astana)
AGES: 15 - 99
THEME: Explorer
Overview
Description
This 12-day adventure tour from Russia to Kazakhstan will have you fully immersed in life in both Russia and contemporary Central Asia. Explore Soviet symbolism in Moscow and an former gulag site in Perm, then how one village as overcome the after effects of Soviet collapse with a social enterprise. Learn about Bolshevik history and the fate of the Romanovs in the revolution in Yekaterinburg and finish in glittering Nur-Sultan, formerly known as Astana. At the heart of this journey are two epic train journeys. These day-long affairs are the perfect opportunity to meet local travellers and marvel at the vastness of these two immense countries. 
Start: Moscow
Finish: Nur-Sultan (Astana)
Ages: 15 - 99
Theme: Explorer
Accommodation: Hotel (8 nights), Guesthouse (1 night), Overnight Sleeper Train (2 night)
Destination: Nur-Sultan (Astana)
Highlights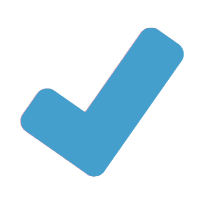 This trip takes you on an overland journey from Russia to Kazakhstan, revealing rural villages recovering from Soviet collapse, historic cities with long-buried secrets and more.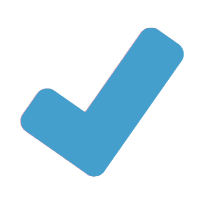 Explore emerging cultural destination Perm and tour the former Soviet forced labour camp Perm-36 – said to be one of the most severe of all the gulags.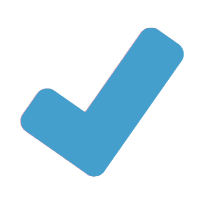 Discover an incredible honey cooperative in Maly Turysh, a tiny village where a social enterprise employs most of the residents and has hopes to revive the village.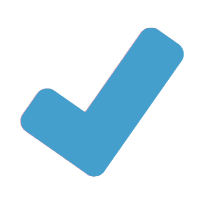 Uncover hidden history in Yekaterinburg, where the last Romanov's met their bitter end during the Bolshevik revolution and a local guide will take you to their formerly secret graves.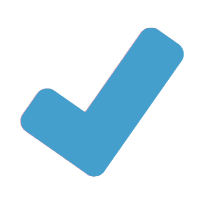 A guided tour of Nur-Sultan reveals some of the most impressive architectural sites in the city, a great way to learn about this young capital.
Itinerary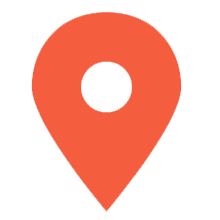 Day 1 : Moscow
Zdrastvutye! Welcome to Russia. Moscow is a fascinating, historic city with a wealth of sights to see. Your adventure begins with a Welcome Meeting at 6pm at the hotel today, where your insurance and next of kin details will be collected. After the meeting, your leader will organise an optional meal so you can enjoy your first taste of delicious Russian cuisine with new friends. For those who arrive early, our Urban Adventures are a great insight into the city and can be booked in advance at https://www.urbanadventures.com/destination/Moscow-tours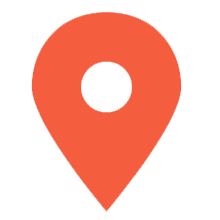 Day 2 : Moscow
Your morning is packed full of exploration. Explore cobbled Red Square and witness the brightly coloured domes of St Basil's Cathedral, the opulent GUM Department store, the fairy-tale building of the State Historical Museum, and the imposing walls of the Kremlin. From the days of Ivan the Terrible to the military parades of the Cold War, the square has long been at the heart of Russian history. Catch a glimpse of revolutionary leader Lenin at his austere eternal resting place before entering the Kremlin grounds, home to the oldest and most important churches in the country, and where many Tsars and Tsarinas are laid to rest. Walk through the soaring towers and cathedrals of the political and spiritual heart of Russia before entering the Armoury Museum, home to an eye-bulging former royal collection of ambassadorial gifts, Faberge eggs, coronation robes and glittering jewels. The afternoon and evening are free for you to explore more at your own pace.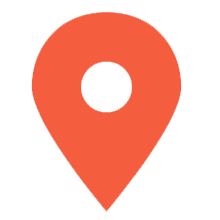 Day 3 : Moscow - Overnight Train
Enjoy a free morning in Moscow. If you haven't already, this might be a good time to explore some of Moscow's most beautiful metro stations - a sight in their own right. Elaborately decorated with everything from sculptures depicting the glory of the soviet days to ornate chandeliers and stained-glass windows, these are the 'Palaces of the People'. Ask you leader for advice on the best stations to stop at. In the afternoon, board the train to Perm. Taking approximately 23 hours, this journey is long but the perfect introduction to the immensity of this country. Grab some good books and download some podcasts and you will be set to roll.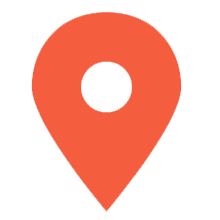 Day 4 : Perm
Pull into Perm in the late afternoon, ready to explore this suprising city with your free daylight hours and evening. Considering you've just spent more than a full day on a train, you'll likely want to freshen up a little at this your accommodation before hitting the town. Later, you can head to the Esplanade to take a stroll along the Kama River. You'll be back for a proper tour of the area tomorrow, so perhaps for tonight take a turn on Komsomol'skiy Prospekt, where you'll find plenty of cafes where you can pop in for a drink or dinner.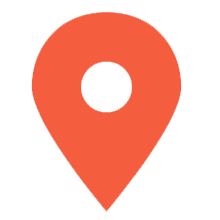 Day 5 : Perm
Rise and shine for a walking tour of historic Perm. Stroll the central streets and learn their stories, including the aforementioned esplanade, the 20th-century Old Quarter an some local sights that inspired the settings in Boris Pasternak's beloved novel 'Doctor Zhivago'. This should have you working up a hearty appetite for your included lunch in a local cafe. This afternoon you will travel by private bus to the former forced labour camp known as Perm-36 (approximately 1.5 hours) to learn more about a dark chapter of Russia's past. Perm-36 is one of many Soviet-era gulag sites throughout Russia and until it closed in 1987 it was regarded as one of the most severe in the country. Take a tour of the site, including the original barracks, and learn more about the opressive times under Soviet rule. Return to Perm in for a free evening tonight.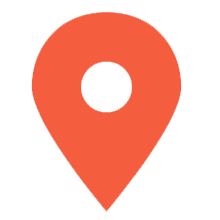 Day 6 : Maly Turysh
Take a 3-hour private transfer to Maly Turysh, a rural village with a heart-warming and fascinating tale of recent revival. Arrive and settle into your guesthouse, then explore village on a guided walk. Learn how one local woman has reinvigorated the village with a successful cooperative honey business. After the state farm that employed locals was dissolved with the Soviet Union, local people were left with few ways of making money – a story familiar in small villages throughout rural Russia. Maly Turysh is a unique story of how investing in people and place can have huge benefits for all. Taste the sweet products the villagers make and package as well as enjoy a honey workshop. We stay overnight in the simple village guesthouse tonight and enjoy home-cooked meals while here.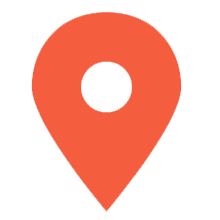 Day 7 : Yekaterinburg
This morning take a private transfer to Yekaterinburg (approximately 3-4 hrs). Settle in and then set out on an afternoon walking tour through the downtown area. This tour shines a light on the city's history and development, visiting the Vysotsky skyscraper lookout, memorial sites for soldiers killed in war, as well as sites related to the Romanovs - the last royal family of Russia. Enjoy a free evening in Russia's fourth-largest city.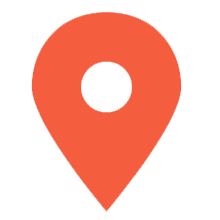 Day 8 : Yekaterinburg
In the morning, board a bus and head 15 km north of town to explore Ganina Yama with our local guide. This is where the Romanov family were secretly buried after their execution following in 1918. The existence of this site was not publicly known until 1989 and it is somewhat of a pilgrimage site for Russian Orthodox believers as the Romanovs have been canonised as saints. Explaining some of the history along the way, your guide will show you around Monastery of the Holy Martyrs, a complex of seven beautiful wooden monasteries, each one dedicated to a different Romanov family member. Afterwards, the afternoon is yours to spend as you please back in Yekaterinburg. Some sights to explore if you have time include the Boris Yeltsin Presidential Centre or the Mineralogical (Gem) Museum.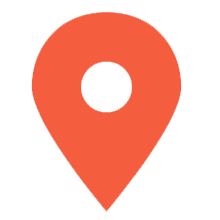 Day 9 : Yekaterinburg- Overnight Train
The whole day is yours to do as you please. Perhaps spend some time looking for souvenirs in the open-air mall of Vaynera Street for some treasures before you depart Russia. Or maybe you would prefer to check out the slightly rougher-around-the-edges Chinese Market, where you can find cheap eats and bargains in the ramshackle stalls. Another option is to get out of town and visit the Europe-Asia border, standing in both continents at once with a beer in hand. Chat to your leader if you're interested to arrange this. In the evening, board an evening train bound for Kazakhstan and it's capital, Nur-Sultan (approx 24 hours).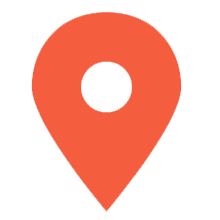 Day 10 : Russia/Kazakhstan Border Crossing - Nur-Sultan (Astana)
Cross into Kazakhstan and arrive in the capital of Nur-Sultan (you may know it better as Astana) in the evening. Recently renamed in honour of the long-serving first president, the city was a tiny town surrounded by tundra until the 90s until it was decided to build a new capital for the nation. The city has experienced rapid expansion since it became the capital overnight and is now home to glittering monuments and towering skyscrapers, reminicent of Dubai in some places. After the long train journey, you may be keen for a shower and to turn in early at our hotel. But if you are ready to head out on the town it's a great chance to see the creative architecture lit up at night.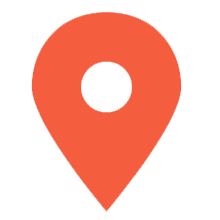 Day 11 : Nur-Sultan (Astana)
Explore Nur-Sultan on a guided tour this morning, starting in fountain-filled Independence Square. While you're here, it's hard to miss the 91-meter-high Kazakh Eli monument. Continue to the Khazret Sultan Mosque – the largest in Central Asia – and the pyramidal Palace of Peace and Reconciliation. Cross the Ishim River and continue sightseeing on the left bank, visiting the Bayterek Monument and travelling to the top for breathtaking panoramic views of the city below (weather depending). Take a stroll through the Nurzhol Boulevard (Green Water Boulevard) beneath the Bayterek Monument to visit the Round Square. Enjoy a free afternoon to relax before an optional final dinner with your fellow travellers and leader this evening.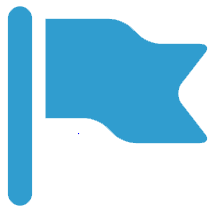 Day 12 : Nur-Sultan (Astana)
Your adventure ends after breakfast today and as there are no included activities you are free to depart at any time.
What's Included?
Meals
9 Breakfasts, 1 Dinner
Transport
Overnight Sleeper Train, Private Bus, Metro, Public Bus
Accommodation
Hotel (8 nights), Guesthouse (1 night), Overnight Sleeper Train (2 night)
More from Russian Federation
12 Days from$2,355
START: Moscow
FINISH: Nur-Sultan (Astana)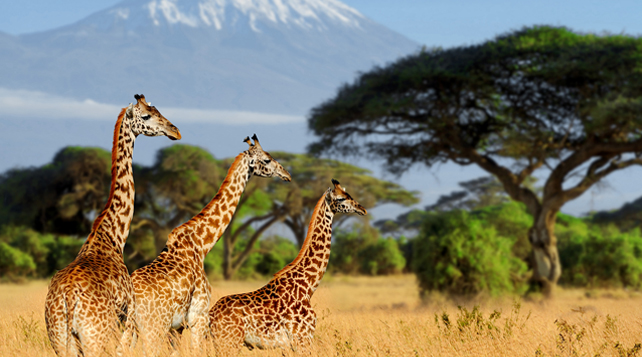 Kenya Safari!
Win a Classic African Adventure Tour to Kenya Overland Safari. Every NOVICA product purchased through the end of the year qualifies as an entry. Let the journey begin!