Russia Highlights
8 Days from $1,495
START: Moscow
FINISH: St Petersburg
AGES: 15 - 99
THEME: Explorer
Overview
Description
Experience the essential sights of a land that lay hidden behind the Iron Curtain for decades on a revealing eight-day tour of European Russia. Travel through Moscow, Suzdal, Novgorod and St Petersburg to peel back some 1000 years of history. From the blue-domed whimsy of the tenth-century Cathedral of the Nativity to the Soviet-era communal apartments of St Petersburg and the restaurant car of an overnight train – this adventure is the perfect introduction to the expansive history and diverse faces of Russia's western reaches.
Start: Moscow
Finish: St Petersburg
Ages: 15 - 99
Theme: Explorer
Accommodation: Hotel (5 nights), Guesthouse (1 night), Overnight Sleeper Train (1 night)
Destination: St Petersburg
Highlights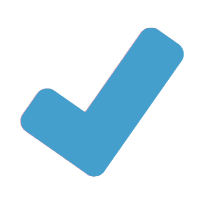 Let whimsical Suzdal capture your heart and imagination with its onion-domed monasteries, spiced-honey mead and during dinner with our local friends.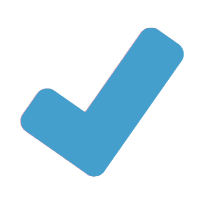 Enjoy a tea party with a local family in one of St Petersburg's Soviet-era communal apartments, grand dwellings converted to working class accommodation after the Russian Revolution.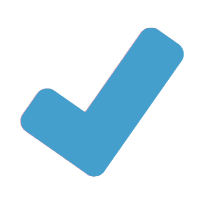 Visit the mausoleum of Lenin, famed revolutionary and Bolshevik leader, and compare the tomb's austerity with the eye-bulging treasure collection in the Kremlin and Armoury Museum.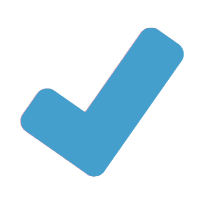 Discover Russia's oldest city on a guided walk through Novgorod, including the 15th-century Kremlin compound that sits on the banks of the Volkhov River.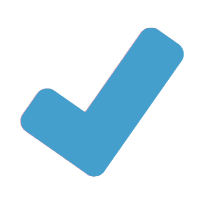 Encounter the living legacy of Russian tsar Peter the Great while exploring the streets of St Petersburg, which are lined with opulent monuments built with the forced labour of serfs.
Itinerary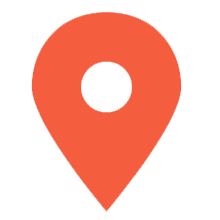 Day 1 : Moscow
Zdrastvutye! Welcome to Moscow, a city that has survived centuries of revolution and tumult, from the days of the tsars through the communist era to the growing pains of democracy. Your adventure begins with a welcome meeting at 6 pm tonight at your hotel. After the meeting, your leader will organise an optional meal so you can enjoy your first taste of delicious Russian cuisine with new friends. If you arrive in Moscow with time to spare, there's plenty to see in this fascinating, historic city. Consider taking an immersive local-led tour with Urban Adventures like the Moscow Underground tour, which reveals Soviet Russia through the mind-bending Moscow Metro.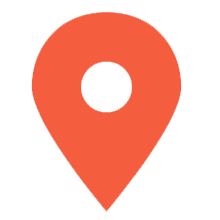 Day 2 : Suzdal
Travel by private bus to Suzdal (approximately 4 hours). The town is a main stop on Russia's legendary Golden Ring, the circle of ancient and former capitals that played an important part in the formation of the Russian Orthodox Church. On arrival enjoy free time to explore at your leisure. Fairy tale-esq Suzdal is filled with contrasting examples of early Russian architecture, where onion-domed monasteries stand next to lovingly decorated wooden cottages. Perhaps drink mead by the riverside while a symphony of cathedral bells rings in the air, or maybe take a walk and peek inside the crumbling churches that line the narrow streets and alleys. Tonight, meet with your group and be welcomed into a local household to enjoy some hearty home cooking.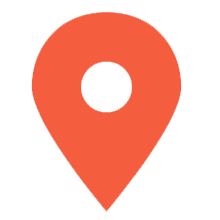 Day 3 : Suzdal – Moscow
Get to know Suzdal on a 3-hour walking tour of this 'open-air museum'. Take in the grandeur of the Kremlin, the carved stonework of the Cathedral of the Nativity, the trading square, market and monasteries. If there's time, walk along the banks of the river and then pop into a local cafe for tea, bliny (pancakes) with caviar, or the Suzdal specialty of medovukha (honey-based spiced mead). Transfer to Vladimir by private van (approximately 30 minutes) and then take the modern high-speed Sapsan train to Moscow (less than 2 hours). Return to the hotel by metro. Spend the evening back in Moscow – maybe wander around the famous Red Square and St Basil's Cathedral.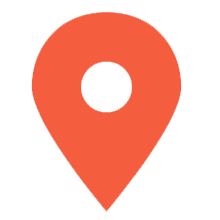 Day 4 : Moscow – Overnight Train
Visit the mausoleum of Russia's most famous revolutionary – Lenin. Join the groups of tourists and locals waiting see the preserved body of the initiator of the 1917 Russian revolution, contained in an austere building in Red Square. Continue with a local guide to the Kremlin grounds, home to the oldest and most important churches in the country, and the resting place for many Tsars and Tsarinas. Walk through the soaring towers and cathedrals of the political and spiritual heart of Russia before entering the Armoury Museum, home to an eye-bulging former royal collection of ambassadorial gifts, Faberge eggs, coronation robes and glittering jewels. This evening board an overnight train to Novgorod (approximately 8 hours) from Moscow's Leningradskiy railway station.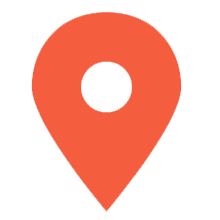 Day 5 : Novgorod
Arrive early in the oldest city in Russia. Explore the city's sights on foot with your local guide. The city's foremost attraction is the graceful Kremlin on the banks of the Volkhov River. Inside there are museums and the Cathedral of St Sophia, as well as the amazing Millennium Monument, which tells the story of 1000 years of Russian history. On the opposite bank of the river are quiet shady streets, the graceful ruins of Yaroslav's Court, and other echoes times gone by. In your free time, maybe check out the Yurev Monastery on the shores of Lake Ilmen, visit the Wooden Architecture Museum just outside of town, or catch a performance at the Philharmonic Hall. In the summer you can relax on the little riverside beach or take a boat trip on the Volkhov River. Tonight, maybe hit the banya (bath house) for a refreshing steam and wash with the locals.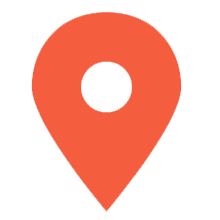 Day 6 : St Petersburg
Travel by private bus from Novgorod to St Petersburg, one of Russia's most celebrated cities (approximately 4 hours). Truly one of Europe's grandest cities, the living museum of St Petersburg is a blend of baroque European architecture and Russian royal history, built by the Russian tsar Peter the Great by forced peasant labour. Head out on a walking tour with your leader to learn about the city. In the evening, visit the home of our local friends and have a tea party, Russian-style. Not all of the family members speak English, but with your leader on hand to interpret and their warm hospitality, you'll be feeling like one of the family in no time. These families live in St Petersburg's Soviet-era communal apartments, which are still common in St Petersburg. This is a truly unique local experience that you won't find anywhere else.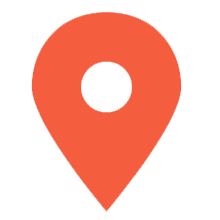 Day 7 : St Petersburg
Built on 42 islands, St Petersburg is also known as the 'Venice of the North'. Spend a free day exploring the city, crossing its many rivers and canals at your own pace. Perhaps enjoy incredible views across the city from the colonnade at St Isaac's Cathedral, or walk along Nevsky Prospekt – St Petersburg's main street. Maybe pop into one of the many bakeries or coffee shops along the way, or head down to Aleksandr Nevsky Lavra where Russia's great musicians and writers like Tchaikovsky and Dostoyevsky are laid to rest in the cemetery. Feeling artistic? You could give life to a family of matryoshka dolls in a painting workshop. Whatever you choose, the city is easy to get around and your leader can help you make the most of your free day. Tonight, perhaps gather together your fellow travellers and seek out a cosy restaurant.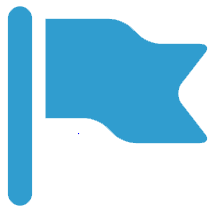 Day 8 : St Petersburg
Your Russian adventure will come to an end today after breakfast. There are no activities planned and you are able to depart the accommodation at any time after check out. St Petersburg has much to offer. If you'd like to stay on to explore please speak to your booking agent about securing extra accommodation (subject to availability).
What's Included?
Meals
6 Breakfasts, 1 Dinner
Transport
Overnight Sleeper Train, Private Bus, Public Bus, High Speed Train, Taxi, Metro
Accommodation
Hotel (5 nights), Guesthouse (1 night), Overnight Sleeper Train (1 night)
Included Activities
St Petersburg - Tea party with local family
Availability
Important Details
Joining Point
Arbat-House Hotel Отель Арбат Хаус
13 Skatetrniy Pereulok Скатертный переулок, дом 13
Metro station Arbatskaya м. Арбатская
Moscow
RUSSIAN FEDERATION
Phone: +7 (495) 6431910
Finishing Point
M-Hotel М-Отель
Sadovaya street #22/2 Садовая улица, 22/2
Metro Gostinniy Dvor M. Гостиный двор
St Petersburg
RUSSIAN FEDERATION
Phone: +7 (812)4488383
Physical preparation
You will be expected to carry your own luggage including up and down stairs, in busy public transport hubs, and on and off buses and trains. Although you won't be required to walk long distances with your luggage, you are expected to be able to walk with and handle your own luggage for up to 30 minutes. And some accommodation may not have lifts. Good general fitness and mobility will play a big part in making your trip more enjoyable.
Alternate Joining point
For trips departing on the following dates, use this joining point.
04 Jul 2020 (WBSR200704)
Marco Polo Presnja Hotel Гостиница Марко Поло Пресня
123104, Moscow, 9, bldg. 1, Spiridonjevskij Lane
Moscow
RUSSIAN FEDERATION
Phone: +7495 6600606
Important information
1. A single supplement is bookable on this trip, with the exception of Day 2 and Day 4, subject to availability.
2. In order for our local operator to book train tickets we require the following information no later than 31 days prior to departure:
• Passenger's full name
• Full passport details (passport number, expiry date, date issued)
• Date of birth
• City of birth
Please note that the above information needs to match your travelling passport, any incorrect information provided may result in extra personal expense to reissue train tickets.
3. To avoid disappointment we recommend that you book any theatre performances that you wish to attend in Moscow or St Petersburg in advance. If you wish to book the theatre performances in Moscow, please book for Day 1 of the trip. There's no time in the evening on Day 3 to see the performances because we return to the city in the evening. And there's no time to see performance in St Petersburg on Day 6 in the evening as we are visiting a local apartment.
Group leader
All Intrepid group trips are accompanied by one of our group leaders. The aim of the group leader is to take the hassle out of your travels and to help you have the best trip possible. Intrepid endeavours to provide the services of an experienced leader however, due to the seasonality of travel, rare situations may arise where your leader is new to a particular region or training other group leaders.
Your leader will provide information on the places you are travelling through, offer suggestions for things to do and see, recommend great local eating venues and introduce you to our local friends. While not being guides in the traditional sense, you can expect them to have a broad general knowledge of the places visited on the trip, including historical, cultural, religious and social aspects. At Intrepid we aim to support local guides who have specialised knowledge of the regions we visit. If you were interested in delving deeper into the local culture at a specific site or location then your leader can recommend a local guide service in most of the main destinations of your trip.
Safety
Many national governments provide a regularly updated advice service on safety issues involved with international travel. We recommend that you check your government's advice for their latest travel information before departure and ensure that your travel insurance covers you for all areas your itinerary covers. Please refer to our website's safety page for links to major travel advisories and updates on safety issues affecting our trips. We strongly recommend the use of a neck wallet or money belt while travelling, for the safe-keeping of your passport, flight tickets, cash and other valuable items. Leave your valuable jewellery at home - you won't need it while travelling. Many of our hotels have safety deposit boxes, which is the most secure way of storing your valuables. A lock is recommended for securing your luggage. Your leader will accompany you on all included activities, however during your trip you'll have some free time to pursue your own interests or relax and take it easy. While your leader will assist you with the available options in a given location, please note that any optional activities you undertake are not part of your Intrepid itinerary, and Intrepid makes no representations about the safety of the activity or the standard of the operators running them. Please use your own good judgement when selecting an activity in your free time. Please also note that your Leader has the authority to amend or cancel any part of the trip itinerary if it's deemed necessary due to safety concerns. For more details on the type of conditions and safety standards you can expect on your trip, please refer to Intrepid's operational safety policy on our website. We recommend that you take a moment to read through this information before travelling, and would appreciate any feedback on how well it's being implemented in the field:
https://www.intrepidtravel.com/safety-field
RUSSIA Most visits to Russia are trouble-free, but petty crime does happen in cities. In St Petersburg there have been reports of street crime where tourists have been specifically targeted. These crimes are carried out by well-organised gangs. Be aware of pickpockets in the main tourist areas and around the main railway concourses. Bogus police officers have harassed and robbed tourists. If you are stopped always insist on seeing identification.Avoid openly carrying expensive items. Avoid walking about late at night alone. Incidents of violence in major cities are usually linked to criminal/business activities and are not usually directed against foreign visitors. If you are travelling by overnight train in a sleeping compartment, store valuables in the container under the bed or seat. Don't leave your sleeping compartment unoccupied as some compartments only have a simple lock on the sliding door. On some trains there may be an additional security device, which can be attached to the fitted handle/lock unit. There may also be a steel switch at head-height on the door panel which, when pulled down, prevents the closed door from being slid open. Don't agree to look after the luggage of a fellow traveller or allow it to be stored in your compartment. When on international trains crossing borders, you should be extra vigilant and pay special attention to your luggage to be sure that no one else has put anything in your luggage.
Visas
Visas are the responsibility of the individual traveller. Entry requirements can change at any time, so it's important that you check for the latest information. Please visit the relevant consular website of the country or countries you're visiting for detailed and up-to-date visa information specific to your nationality. Your consultant will also be happy to point you in the right direction with acquiring visas. Visas can take several weeks to process, so familiarise yourself with any requirements as soon as you have booked your trip to allow for processing time.
RUSSIAN VISAS
Most nationalities require a visa for Russia. 
RUSSIA - LETTER OF INVITATION (LOI)
You will need a Letter of Invitation (LOI), sometimes called a Voucher or Visa Support Letter in order to apply for your visa. Logins and your trip code will be sent to you at the time of booking so that you can obtain your LOI online through our local partners in Russia, Parallel 60, via this link: 
https://www.intrepidtravel.com/au/russian-letter-invitation-loi-and-visa
You will then be able to download your LOI instantly. Please note that the LOI included in the cost of your tour is for a Single Entry Tourist Visa. We will also add 3 days to the LOI duration before and after your trip dates for your convenience in case you have booked pre or post accommodation. If you require a different visa type or are planning to stay longer than these dates please contact Parallel 60 (www.visain.ru) directly to request a LOI to fit your specific travel plans.
INFORMATION REQUIRED FOR RUSSIAN VISA APPLICATION:
Once you have obtained your LOI you can apply for your visa. You must apply for your Russian visa in advance. Visas are not available on arrival or en-route. It is your responsibility to apply for your own visa either directly through a consulate or by using a visa agent. We do not recommend trying to obtain your Russian visa outside of your home country or place of residence as your application may be refused.
Use ONLY the information and dates on your LOI when filling in your visa application. There is no need to reference us or include a copy of your itinerary as Parallel 60, our Russian partners, are the official inviting organisation. Do not be concerned if the destinations and accommodation listed do not match your trip exactly. This information is for the purposes of obtaining the visa only, not an indication of where you must travel and stay once in Russia.
DOCUMENTS REQUIRED FOR RUSSIAN VISA APPLICATION:
* Letter of Invitation (LOI)
* Photocopy of your passport
* Passport size photos 
* Flight or other transport details (if requested)
* Please check with the consulate for any other specific requirements
VISA EXTENSIONS IN RUSSIA
Please be aware that visa extensions are NOT possible in Russia.
INFORMATION REQUIRED FOR RUSSIAN TRAIN TICKET BOOKINGS
Train tickets in Russia are booked with passport numbers. Please make sure you provide us with your correct passport number. If you have to renew your passport after booking please notify us as soon as you have a new passport number and bring your old passport with you on your trip. If we receive changes to passport numbers less than 30 days prior to departure we cannot guarantee purchase of train tickets.
We do NOT recommend travelling on multiple passports for trips that involve border crossings by train. This can cause difficulties with train ticket bookings and cause significant issues delays at immigration.
RUSSIAN MIGRATION CARDS
All foreign citizens entering Russia are required to fill in a migration card on arrival. The entry portion of the card will be retained by immigration upon arrival. The stamped exit portion of the card must be kept with your passport during your stay in Russia and submitted to immigration upon departure. If you are not given a migration card at immigration on arrival you must request one, even if the immigration official says that you do not need one. Loss or failure to receive the exit portion of the card will result in you not being able to travel on our trip as all hotels require this card for registration and may result in significant delays or fines upon departure. If you travel to Russia from one of the Custom Union countries – Belarus, Kazakhstan, Kyrgyzstan and Armenia, please ask for one when going through immigrations into one of these countries or make sure to get one when entering into Russia.
Why we love it
Let whimsical Suzdal capture your heart and imagination with its onion-domed monasteries, spiced-honey mead and during dinner with our local friends.
Enjoy a tea party with a local family in one of St Petersburg's Soviet-era communal apartments, grand dwellings converted to working class accommodation after the Russian Revolution.
Visit the mausoleum of Lenin, famed revolutionary and Bolshevik leader, and compare the tomb's austerity with the eye-bulging treasure collection in the Kremlin and Armoury Museum.
Discover Russia's oldest city on a guided walk through Novgorod, including the 15th-century Kremlin compound that sits on the banks of the Volkhov River.
Encounter the living legacy of Russian tsar Peter the Great while exploring the streets of St Petersburg, which are lined with opulent monuments built with the forced labour of serfs.
Is this trip right for you
Want to get festive? Our 'Russia Highlights - New Year' tour hits the essential destinations of European Russia with a focus on the unique celebrations and traditions of the season. Enter code WBSW for more detail.
This trip includes an overnight journey on a second class train. Conditions are simple but comfortable – a truly Intrepid experience and a great way to meet, and travel like, the locals. Compartments have four berths but it's possible (due to ticket availability) the group will be staying in different compartments and carriages. Please see the 'Accommodation' section of the 'Essential trip information' for more detail.
Social drinking is common on trains in Russia and can be an enjoyable way to meet local people as well as interact with your fellow Intrepid travellers (in moderation). While alcohol is often available for purchase on the train, spirits (including vodka) should only be consumed in the dining car. While we certainly want all our Intrepid travellers to have a great holiday, it's important that you show due respect for your fellow group members and keep in mind that many locals use the train as a means of transport to get home or to work.
The best way to experience a city is by doing as the locals do – and in this case that means using public transport such as trains, buses or metro in some locations. It's better for the environment and you'll get an authentic look at daily life; just be aware you may find yourself sharing a busy bus ride with local commuters (for example).
Sometimes you've got to rough it to get amongst it. While most of the accommodation on this trip is tourist class, we use basic accommodation with shared facilities where appropriate.
On occasion, Lenin's Mausoleum and Red Square may be closed to the public without prior warning.
Health
RUSSIA
GIARDIA
Giardia intestinalis, a parasite that causes severe diarrhoea has been reported from time to time in the water supply in Russia. For this reason, we recommend against drinking unboiled tap water in all Russian cites.
IMPORTANT - BANNED MEDICATIONS
By law, travellers bringing prescribed medicines into Russia must carry a prescription in the patient's name, that includes the name of the drug and prescribed quantity. According to official channels, if your medication contains "narcotic or psychoactive substances", a notarised translation into Russian is also required. This may include medications containing codeine or opiates, sleeping pills, medication for ADHD, antidepressants and strong painkillers. Some medicines that you can buy over the counter in your home country may require a prescription in Russia. There have been cases of travellers being detained at border crossings when undeclared or banned medications have been discovered by customs sniffer dogs.
If you're unsure whether you need to provide a prescription and notarised translation to bring your medicines into Russia, check with the Russian Embassy before you travel.
TICKS
In spring and early summer in rural areas of Russia ticks are prevalent. Please take precautions when walking in these areas by wearing long trousers and covered shoes, and check your clothes and body thoroughly.
HYGIENE
The diet and hygiene standards on this trip may be very different from what you are used to so please take care with washing hands before meals etc. and bring some medication/re-hydration salts etc if you commonly experience stomach problems with a change in diet.
Food and dietary requirements
RUSSIA
What is food in Russia really like? See our blog here for some must try foods:
https://www.intrepidtravel.com/adventures/5-foods-really-need-try-russia/
Vegetarians in Russia certainly won't go hungry as there are usually plenty of meat-free options on menus including salads, certain soups, and cooked dishes such as mushrooms, potatoes, cabbage, buckwheat, dumplings with vegetable fillings, savoury pancakes etc. Vegans will need to look for options without mayonnaise, sour cream and cheese which are common in Russian dishes. Moscow, St Petersburg and increasingly other towns have an ever growing number of excellent vegetarian and vegan eateries.
Wherever possible we will cater for dietary needs for included meals, but there may be times when those with special requirements may wish to supplement inclusions with their own supplies from markets or supermarkets.
Money matters
SPENDING MONEY:
When it comes to spending money on the trip, every traveller is a little different. You know your spending habits better than we do, so please budget a sensible amount for things like meals not included, drinks, shopping, optional activities and laundry. It's always better to bring a little more than you think you'll need. Also make sure you've read your trip details thoroughly so you know what's included in the trip price and what isn't. This should make budgeting a little easier. You'll find this info in the Inclusions section of your Essential Trip Information (that's this document).
RUSSIA
The official currency of Russia is the Ruble (RUB). 1 ruble = 100 kopeks. ATMs are widespread in Russia so the easiest way to access cash on your trip is to bring a credit or debit card. Please check with your bank about overseas withdrawal fees before you depart and note that recent travellers have experienced difficulties in using credit cards without a debit function from US banks for purchases or withdrawals. If you are travelling to remote parts of the country you will need to prepare cash exchanged into local currency.
The easiest foreign currencies to exchange are USD and EUR, however please be aware of the security risk of carrying large amounts of cash. Commission is sometimes charged for currency exchange. Check the rate before you exchange as what is advertised is sometimes only for transactions above US$500, carefully check the amount you are given and ask for a receipt.
Due to restrictions on changing money in Russia, only US$50 and US$100 notes/bills printed after 1996 and in good condition (no creases, marks, stamps or tears) will be accepted. Avoid bringing US$ notes in smaller denominations. By law, all purchases in Russia must be made in local currency.
TIPPING IN RUSSIA:
If you are happy with the services provided a tip - though not compulsory - is appropriate. While it may not be customary to you, it is of great significance to the people who will take care of you during your travels, inspires excellent service, and is an entrenched feature of the tourism industry across many Intrepid destinations. We recommend that any tips are given to the intended recipient by a member of your group, rather than collected and passed on by the group leader.
The following amounts are based on local considerations and feedback from our past travellers:
- Restaurants/cafes with table service: We suggest 5% to 10% of your bill, however check if a service charge has already been added.
- Local guides: Local guides: Throughout your trip you may at times have a local guide in addition to your leader. We suggest 100- 200 RUB per person per activity day for local guides with the amount adjusted accordingly for guides who are with you for a for a full day.
- Drivers: You may have a range of drivers on your trip. Some may be with you for a short journey, while others may be with you for several days. We would suggest a higher tip for those more involved with the group, however a base of 100- 200 RUB per person, per day is generally appropriate, with the amount adjusted accordingly for drivers who are with you for less than a full day.
- Your Group Leader: You may also consider tipping your leader for outstanding service throughout your trip. The amount is entirely a personal preference; however as a guideline $US3-5, or the equivalent in any currency used on the trip, per person, per day can be used.
Of course you are free to tip more or less as you see fit, depending on your perception of service quality and the length of your trip. Remember, a tip isn't compulsory and should only be given when you receive excellent service.
Please do not tip with coins, notes of and less than 10 RUB or dirty and ripped notes. This is regarded culturally as an insult.
Please budget for additional meals and expenses while on your trip. Our suggestion is based on past traveller feedback but you may choose to spend more or less.
CONTINGENCY FUNDS:
We try to plan for every eventuality, but there are still some things beyond our control. Please make sure you have access to an extra US$500 for emergencies (e.g. severe weather, natural disasters, civil unrest) or other events that result in unavoidable changes to the itinerary (e.g. transport strikes or cancellations, airport closures). Sometimes these things necessitate last minute changes to enable our trips to continue to run, and as a result there may be some extra costs involved.
The recommended amounts are listed in USD for the relatability of universal travellers, however the local currency is needed in the countries you are visiting.
What to take
What you need to bring will vary according to the trip style you have chosen, the countries you are visiting and when you are travelling. Generally speaking, we recommend you pack as lightly as possible and make sure that you are able to carry and lift your own luggage, and walk with it for short distances or up or down a flight of stairs. Our travellers usually find the smaller their luggage is, the more they enjoy the trip not having to worry about carrying heavy bags! Aim to keep your main luggage under 15kg.
Many travellers carry their luggage in a backpack, although an overnight bag with a shoulder strap would suffice if you travel lightly. Smaller suitcases or backpacks with wheels are convenient although we recommend your bag has carry straps or handles.
If you are taking overnight trains, or primarily using public transport then the smaller your luggage the easier it will be to store under or above bunks.
A lockable bag or small padlock will be useful especially when travelling on public transportation as well.
You'll also need a day pack/bag to carry water, camera, and jacket etc. when you're exploring during the day.
Below are some ideas and helpful tips on what you specifically need for this trip.
Essential:
- Clothing: a mixture of lightweight and dry fast clothing and warm layers are recommended essential for travelling in this region. Long shirts, pants, scarves are useful for covering shoulders & knees when visiting religious sites.
- Shoes: sturdy and comfortable shoes for walking long distances are essential.
- Personal travel documents inc. your passport (visa), travel insurance, fight tickets and trip notes. Photo copies of your passport and visa, passport size photos and travel insurance will be handy. While not valid, a photocopy makes it very much easier to obtain replacements if necessary.
- small first aid kit including items such as mild pain killers, electrolytes, Band-Aids and insect repellent, and essential medicine depending on your doctors advice.
- Money: cash/credit card/EFTPOS card and money belt
- Sun protection like hat, sunscreen, and sunglasses.
Recommended:
- Refillable water bottle (1.5 litre capacity suggested): The sale of bottled water contributes to an enormous environmental problem around the world. In addition to the water in bottles, the production of a 1 litre plastic bottle takes 2 litres of water and 200ml of oil. A large proportion end up in limited landfill or discarded in waterways and natural environments.
- Cell phone, camera with spare batteries, charger, and adapter plug
- Hand wash, travel wipes, toiletries and small towel
- Watch/alarm clock and torch/flashlight (and spare batteries)
- Torch or flash light esp. for stay at local guesthouses or home stays
Optional:
- Sleeping bag. Useful for camping, overnight trains and poorly heated hotels, particularly during the winter months of Dec - Feb when temperatures are low.
- Sleep sheet. If you are travelling during the hot season you may wish to pack a sleep sheet so you will be comfortable no matter what the weather.
- Ear plugs to guard against street noise and snorers.
- A good book, a journal and music player for overnight train rides and longer drives.
Other things to consider:
- Check weather in destinations you are travelling to online a few days before you go to make sure you pack appropriate clothing
- Laundry facilities may not be available in all destinations, so make sure you have a few cycles of clothes to tide you over until your next chance to wash
Climate and seasonal
RUSSIAN PUBLIC HOLIDAYS:
New Year's Day: 1 Jan
New Year Holiday Week: 2-8 Jan
Orthodox Christmas Day: 7 Jan
Defenders of the Fatherland Day: 23 Feb (25 Feb 2019, 24 Feb 2020)
International Womens Day: 8 Mar (9 Mar 2020)
Spring & Labour Day: 1 May
Spring & Labour Day Holiday: 2-3 May 2019
Victory Day: 9 May (11 May 2020)
Russia Day: 12 Jun
Unity Day: 4 Nov
OTHER OBSERVED HOLIDAYS:
Old New Year: 14 Jan
Special Operations Forces Day: 27 Feb
Orthodox Easter Sunday: 28 Apr 2019, 19 Apr 2020
Day of Knowledge (First Day of School): 1 Sep
A couple of rules
Everyone has the right to feel safe when they travel. We don't tolerate any form of violence (verbal or physical) or sexual harassment, either between customers or involving our leaders, partners or local people. Sexual relationships between a tour leader and a customer are strictly forbidden.
Use or possession of illegal drugs will not be tolerated on our trips. If you choose to consume alcohol while travelling, we encourage responsible drinking, and expect that you'll abide by the local laws regarding alcohol consumption.
The sex tourism industry is known to exploit vulnerable people and have negative consequences on communities, including undermining the development of sustainable tourism. For this reason, patronising sex workers will not be tolerated on our trips.
By travelling with us you are agreeing to adhere to these rules. Your group leader has the right to remove any member of the group for breaking any of these rules, with no right of refund.
If you feel that someone is behaving inappropriately while travelling with us, please inform your tour leader or local guide immediately. Alternatively, contact us on the emergency contact number detailed in the Problems and Emergency Contact section of this Essential Trip Information.
Feedback
After your travels, we want to hear from you! We rely on your feedback. We read it carefully. Feedback helps us understand what we are doing well and what we could be doing better. It allows us to make improvements for future travellers.
http://www.intrepidtravel.com/feedback/
Emergency contact
GENERAL ISSUES ON YOUR TRIP
While we always endeavour to provide the best possible holiday experience, due to the nature of travel and the areas we visit sometimes things can and do go wrong. Should any issue occur while you are on your trip, it is imperative that you discuss this with your group leader or our local representative straight away so that they can do their best to rectify the problem and save any potential negative impact on the rest of your trip.
We recognise that there may be times when your group leader/local partner may not be able to resolve a situation to your satisfaction - if this is the case, please ask the leader to speak to their direct manager.
You may also choose to provide details in your online feedback, which we ask you to complete within 30 days of the end of your trip. But we do ask you to be aware that it is very difficult for us to provide any practical help after the trip is complete.
For general contact details please use the following page: http://www.intrepidtravel.com/ourtrips/contact/
In the case of a genuine crisis or emergency, please contact our local office:
Intrepid's Local Operator: +7 918 6151572
Responsible travel
Our Responsible Travel Policy outlines our commitment to preserving the environment, supporting local communities, protecting the vulnerable and giving back to the places we travel. All our trip leaders, suppliers and staff are trained on these principles, and are core to us delivering sustainable, experience-rich travel.
Explore the different parts of our Responsible Travel Policy by visiting:
https://www.intrepidtravel.com/responsible-travel
http://www.intrepidtravel.com/ourtrips/rt/responsibletraveller
Accommodation notes
RUSSIA
REGISTRATION:
According to Russian law, all foreign citizens must be registered with the immigration authorities within 7 business days of arrival into Russia. If you have made your own independent travel plans in Russia for more than 7 days outside of your trip dates with us, please ensure you are registered through your accommodation in order to avoid any issues at passport control when leaving the country.
HOT WATER:
Please note that in many cities in Russia, including Moscow, hot water is turned off for up to one month during summer for routine maintenance. During this time only cold water may be available at some accommodation.
HOMESTAYS & GUESTHOUSES:
Please note that at our homestays and guesthouses rooms may be multishare and open gender. When we stay at people's homes, beds may be sofa beds or mattresses on the floor.
DOUBLE BEDS:
Please note that rooms with double beds are not always available at our accommodation in Russia and two single beds in a twin share room is the default. Wherever possible we will put couples in rooms with double beds if available.
RUSSIA TRAINS:
Trains on this journey are simple but comfortable, with standards and age of the carriages varying from route to route. You'll travel in 2nd class ("kupe") on this trip. There's a toilet/bathroom at the end of each carriage with a small sink and cold water, but no showers. An attendant is assigned to every carriage to look after your comfort and safety (although service standards can vary greatly!). Each compartment has four bunks with luggage storage space inside. Clean bedding is provided, although some travellers still prefer to bring their own sleeping sheet. There's hot water available for making instant meals, tea and coffee. Sometimes snacks and drinks are available for purchase on board and most trains also have a dining car, although often with a limited menu. Trains are generally heated but do not always offer air conditioning. The train can become very hot even in winter and the train attendants will often not allow the windows to be opened, so please pack clothing appropriate for the warmer conditions on these train journeys.
Travel insurance
Travel insurance is compulsory for all our trips. We require that, at a minimum, you are covered for medical expenses including emergency repatriation. We strongly recommend that the policy also covers personal liability, cancellation, curtailment and loss of luggage and personal effects.
When travelling on a trip, you won't be permitted to join the group until evidence of travel insurance and the insurance company's 24 hour emergency contact number has been seen by your leader.
If you have credit card insurance your group leader will require details of the participating insurer/underwriter, the level of coverage, policy number and emergency contact number rather than the bank's name and credit card details. Please contact your bank for these details prior to arriving in-country.
http://www.intrepidtravel.com/insurance.php
Your fellow travellers
As you travel on a group trip you will be exposed to all the pleasures and maybe some of the frustrations of travelling in a group. Your fellow travellers will probably come from all corners of the world and likely a range of age groups too. We ask you to be understanding of the various needs and preferences of your group - patience with your fellow travellers is sometimes required for the benefit of everyone's travel experience. Remember too that you have responsibilities to the group. If you are requested to be at a place at a certain time, ensure that you don't keep the rest of the group waiting. We have found time and time again that the very best trips we operate are those where the dynamics within the group work well - this takes just a little effort on your part. Due to privacy reasons we are unable to provide you with contact details and any personal information about your fellow travellers booked on your trip prior to departure.
SINGLE TRAVELLERS:
Our group trips are designed for shared accommodation and don't involve a compulsory single supplement. Single travellers share with people of the same gender in accommodation ranging from twin to multishare. Some of our itineraries have accommodation booked on a mixed gender share basis and where applicable this will be specified in our Essential Trip Information. On a selection of our trips, you have the option to pay a single supplement to ensure that you have your own accommodation (where available). Please note that this only applies to accommodation during the tour - pre-trip and post-trip accommodation will be booked on a single room basis.
Itinerary disclaimer
ITINERARY CHANGES:
Our itineraries are updated regularly throughout the year based on customer feedback and to reflect the current situation in each destination. The information included in this Essential Trip Information may therefore differ from when you first booked your trip. It is important that you print and review a final copy prior to travel so that you have the latest updates. Due to weather, local conditions, transport schedules, public holidays or other factors, further changes may be necessary to your itinerary once in country. The order and timing of included activities in each location may also vary seasonally to ensure our travellers have the best experience. Your tour leader will keep you up to date with any changes once on tour.
OPTIONAL ACTIVITIES:
A selection of optional activities that have been popular with past travellers are listed in the day-to-day itinerary. This isn't an exhaustive list and should be used as a guide only for some of what might be available. Prices are approximate, are for entrance only, and don't include transport to and from the sites or local guides unless indicated. All activities are subject to availability, and may be on a join-in basis. It may not be possible to do all the activities listed in the time available at each destination, so some pre-planning for what you are most interested in is advised. When it's recommended that travellers pre-book these activities, look for a note in the Special Information section of the day-to-day itinerary. For most, they can either be organised independently on the day, or let your leader know you are interested and they can assist.
Where activities are considered medium or high risk, we work with operators whose safety and credentials we have sighted and assessed. Although it is possible that you may find the same activity cheaper with another operator on the ground, we cannot vouch for the safety or quality of that operator. Medium and high risk activities not listed above have not been assessed by us and as such our staff and leaders are unable to assist you with organising these activities. Activities that contravene our Responsible Travel policies are also not listed. Please remember that the decision to partake in any activity not listed is at your own discretion and risk.
BOOKING THEATRE TICKETS IN ADVANCE
To avoid disappointment we recommend that you book any theatre performances that you wish to attend in Moscow or St Petersburg in advance. Please consider carefully which performances you are going to want attend and make sure that the dates correspond to your trip. If you are unsure about when to book your tickets please get in touch with your booking agent and find out what times and dates are free for you to see a show. As we don't want you to double book yourself! In particular we recommend you see what's playing at the Bolshoi and Mariinsky, as it may be difficult to get tickets when you are there especially during White Nights in St Petersburg.
Here are some useful internet sites to check for what will be on (ballet, opera, exhibitions, etc) in Moscow and St Petersburg: www.mariinsky.ru, www.bolshoi.ru and www.mikhailovsky.ru
Accommodation
Hotel (5 nights),Guesthouse (1 night),Overnight Sleeper Train (1 night)
More from Russian Federation
8 Days from$1,495
START: Moscow
FINISH: St Petersburg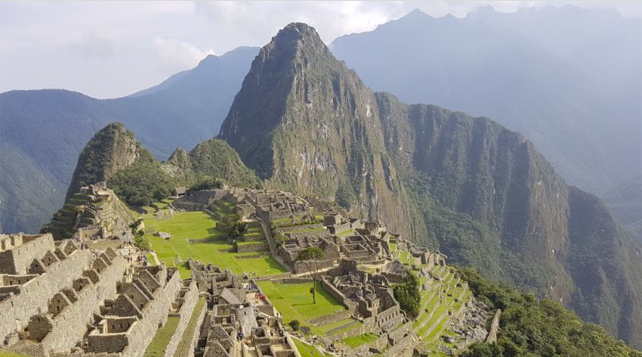 Machu Picchu!
Win a Classic Peru Adventure Tour to Machu Picchu & Ancient Inca Sites. Every NOVICA product purchased through the end of the year qualifies as an entry. Let the journey begin!