Philippine Adventure
Overview
Description
Discover spectacular mountains, picturesque rice terraces, stunning beaches and vibrant cities on a 19-day exploration through the heart of the Philippines. See the fusion of the past and present in Manila, admire the world's oldest rice terraces in Banaue, be intrigued by the curious Hanging Coffins in Echo Valley and relax on the beach in sunny El Nido. Snorkel in the sapphire waters of the South China Sea, discover the limestone caves of Sabang and see fireflies dancing at dusk at the Iwahig River. With plenty of free time to travel your own way, this is an island getaway abounding with natural beauty, stunning landscapes and welcoming local communities – you really are getting a true taste of what the fascinating Philippines can offer.
Start: Manila
Finish: El Nido
Ages: 15 - 99
Theme: Explorer
Accommodation: Hotel (12 nights), Guesthouse (2 night), Beach chalet (2 nights), Camping (with basic facilities) (1 night)
Destination: El Nido
Highlights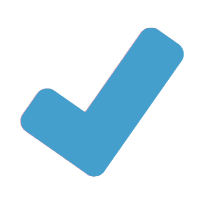 Embark on a three-day trek through rice fields, forests and villages, staying in local Ifugao communities along the way.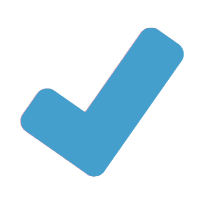 Just 25 years old, the lake-filled crater of Mt Pinatubo is a fresh wonder to explore – trek to the summit and camp right next to pristine emerald waters in the heart of the volcano.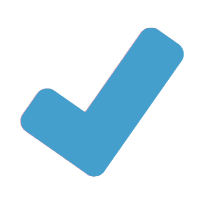 Take an evening adventure to the Iwahig River where you'll see swarms of fireflies dancing at dusk. The natural beauty of the Philippines continues to shine, whatever time of day.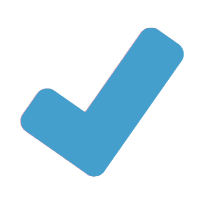 Enjoy a full day of island hopping and snorkelling off the coast of El Nido. Look to the bottom of these clear waters, and glide among the coral and tropical fish.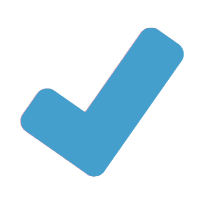 Experience a unique meeting with one of Palawan's great indigenous groups – the Batak tribe. Interact with the locals of the village and witness daily life as it is today.
Itinerary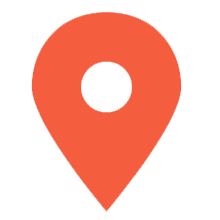 Day 1 : Manila
Mabuhay! Welcome to Manila. An intriguing, bustling and overwhelmingly chaotic city, Manila is the worthy capital of the Philippines. With contradictions and surprises around every corner, Manila is packed full of things to see, do, taste and experience. Your adventure begins with a welcome meeting at 6pm tonight – check with hotel reception for more information and have your insurance details and next of kin information ready for collection. If you can't arrange a flight that will arrive in time, you may wish to arrive a day early. We'll happily book additional accommodation for you (subject to availability). If you're going to be late, please inform the hotel reception. If you arrive early, why not spend time discovering what the sprawling city has to offer. A unique mixture of the modern and historic, Manila has both sights like the walled city of Intramuros, built by the Spaniards in the 16th Century, and the Mall of Asia, a shopping centre that spreads for nearly a kilometre in length. A unique way to get around Manila and the Philippines is by jeepney, colourfully and flamboyantly decorated vehicles originally made from jeeps left by American troops after the war.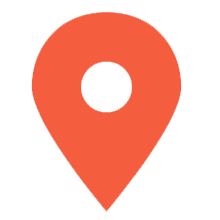 Day 2 : Banaue
It's an early start today as you leave Manila by private van and travel to Banaue, settling in for a 9-10 hour drive – get out your book, get to know your fellow travellers, listen to your new favourite album, or watch out the window for your first taste of the Philippines outside of the metropolis. The isolated and quaint town of Banaue features markets and a local museum, but the main drawcard of the area is the rice terraces. Referred to by some as an 'Eighth Wonder of the World', the stunning Banaue rice terraces were constructed over 2,000 years ago by the native Ifugao people. Still in use today, these remarkable rice terraces stretch like stepping stones towards the sky, some reaching an altitude of 1,500 metres (4,920 feet). The best way to view the terraces is from the nearby viewpoint, where the lush green steps unfold below and sunlight reflects off the surface of the pools. You'll get more time on Day 6 to really appreciate this wonderful view. Notes: Tonight you'll stay in a simple hotel with twin share rooms, with private bathrooms with hot and cold water showers.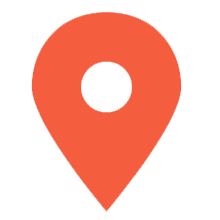 Day 3 : Cambulo / Trekking
Leave you main luggage in Banaue and pack a daypack with your necessities for the next few days, then drive 40 minutes to the start of the trek. Over the next 3 days and 2 nights, you'll hike through rice fields, forest and villages, staying overnight in local Ifugao villages where people farm rice the way their ancestors did 2,000 years ago. On this first day of the trek, you'll walk for approximately 4 hours on a mixture of up and down, but mostly flat terrain. Start from Kinakin and we take a short drive up a paved road to get to our start of the trail. The next 3 hours will be on a rather flat path, and the last hour includes steps down to the guesthouse in Cambulo. There will be plenty of stops along the way, including for lunch, so keep your camera handy for those scenic photos – the rice terraces here are characterised by their pyramid-like appearance, cut almost 360 degrees around the mountains. When you finish today's hike, you can take a refreshing swim in the river 2 minutes walk from the guesthouse – a welcome relief from a physically demanding day! You'll spend the night in isolated Cambulo Village – the guesthouse has multi shared rooms, shared bathroom with Asian style toilets. Cold water is expected with scoop showers. Notes: The rice terraces in this region are very steep, which means at times you'll be trekking on very narrow paths with steep drops on either side. A very good level of balance is required for this trekking. Your leader can assist you, providing a walking stick to help you keep balance over these sections. Accommodation is in basic village guesthouses with shared facilities and cold water for bathing. Bedding will be provided, but you may like to bring your own sleeping sheet and a warm layer for cool nights (especially during January and February). Meals are provided at the guesthouses – simple dishes like stewed vegetables for dinner, and omelette or pancakes for breakfast. Basic hot drinks are also available.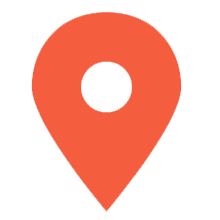 Day 4 : Batad / Trekking
With the sound of animals as your alarm clock, wake up to a fuelling breakfast, and then begin the second day of your walk. Walk a total of approximately 3 hours to Batad Village, where you'll spend the night. Today involves some serious walking and can be especially challenging for those with limited experience in hiking. The trail is a combination of up and downhill, and there are sections where you'll walk on the edge of steep rice terraces, balancing on narrow edges of concrete or natural stone. Sticks are used for balance – plant them in the rice terraces to help your progress – and the local guides will assist you if you need. The incredible views are more than worth it though, and you can also use the time to learn about the customs and culture of the local Ifugao people from your guide. This afternoon you'll have some free time to relax, read a book, or enjoy a massage from one of the locals. Soak up the views of Batad's famous rice terraces, which line the entire valley like an amphitheatre, and can come in and out of the clouds like a mirage. Notes: In Batad your guesthouse has twin and triple share rooms, shared bathrooms and Asian style toilets. Showers are usually cold water only, but you can request a bucket of hot water for a small fee.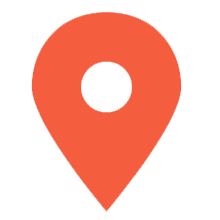 Day 5 : Banaue
You'll start the third day of the trek with a short final walk of approximately 30 minutes up to Sadel. Then you'll probably be happy to not use your legs for a bit as you're transported back to Banaue by road (approximately 1 hour). Here you'll be reunited with your main luggage back at the guesthouse. Enjoy plenty of time to freshen up, then later in the afternoon head out to the Hiwang Village. Here you'll find wonderful views overlooking the rice terraces, Banaue town, and the Cordillera Mountains. Your leg muscles haven't done all their work quite yet – you'll also wander around traditional Ifugao houses that have been converted into mini museums. Here you can discover the traditional culture of the local people, including a multitude of wooden carved rice gods and decorative skulls. Later tonight at the guesthouse, you may want to enjoy a celebratory drink while watching the sun set over the rice terraces for the last time. Notes: In Banaue you'll stay in a simple hotel in twin share rooms with private bathrooms, with showers of hot and cold water.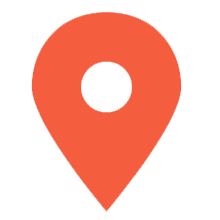 Day 6 : Sagada
Leave the rice terraces behind and travel into scenic alpine mountains by jeepney. There'll be plenty of time to stop off at the many viewpoints along the way and capture those priceless photos of the rice terraces below. Along the way you'll also pause at Bontoc, the capital of the Mountain Province (2 hours from Banaue). Here there'll be time for some lunch and a visit to the Bontoc Museum. This wonderful museum, laid out in the style of a traditional Ifuago house, is packed with captivating memories from the past of each of the region's main tribes. There are turn-of the-century photographs of headhunters with their loot, hunting implements, baskets for carrying severed heads, traditional costumes, farming tools, musical instruments, jewellery, and more. From Bontoc, continue to today's destination of Sagada (approximately 30-45 minutes). There will be fresh mountain air and stunning views everywhere you look. Notes: Tonight's accommodation is in twin share rooms with private bathrooms, with showers of hot and cold water.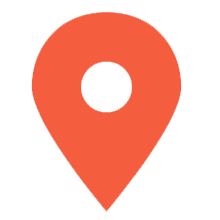 Day 7 : Sagada
Today you'll get trekking again with a 3-hour walk to the Hanging Coffins in Echo Valley. Pass by the town cemetery, the American Anglican St. Mary's Cathedral built by missionaries, then continue into Echo Valley. Trek down the side of some cliffs, maybe testing out the valley's name, before reaching an unusual burial site. Dangling high up on the limestone cliffs, the coffins are both mystifying and eerie in their presence. The Igorot practice of attaching the coffins to the mountain comes from a belief that underground burials isolate a person from the natural world and the gods. Continue on your trek, crossing an ankle deep stream, and pass by a coffee plantation and a small waterfall. The trek then ends at the Sagada weaving factory, a local pioneer in the industry having been making products since 1968. If you'd like to delve deeper into the local burial practices, this afternoon you can take local transport to a valley view point across to the Sugong Hanging Coffins, visit Lumiang Burial caves to see stacks of carved coffins, and also see the Klitepan and Kapay-aw rice terraces. Notes: Today's trek is quite adventurous and a good level of fitness is required. Shoes with a good grip are a must on this trek as the trail is steep and often slippery, with loose gravel at times.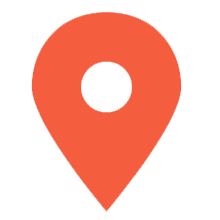 Day 8 : Baguio
Hop on a private mini bus heading towards Baguio City. This journey takes approximately 7 hours through some of the most spectacular scenery in the Philippines. Travelling through the Cordillera Central, the highest and largest mountain range in the Philippines, pass peaks of incredible heights (and drops), dotted all-over with small villages and terrace-upon-terrace of rice and other crops. This is one journey you don't want to sleep through. Baguio City was established by American troops in 1900 and has become a popular destination for both travellers and local tourists seeking a retreat from the heat of the lowlands. It's now a bustling urban centre offering town comforts high in the Cordillera Mountains. When you arrive you'll take a leisurely afternoon walk to explore the city, visiting Burnham Park, which features a lovely lake, lawns, wooded areas, and also stop by a local market and the town's most popular shopping mall. Notes: Tonight's accommodation is in twin share rooms with private bathrooms, with showers of hot and cold water.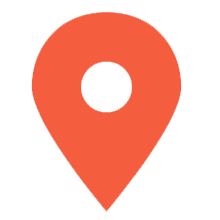 Day 9 : Mt Pinatubo
An early start by private mini bus (it can get cold on the bus so pack a light warm layer) takes you to the small town of Capas (approximately 5 hours). Here you'll meet your guides and prepare for the trek to stunning Mt Pinatubo, which erupted as recently as 1991. By the time the explosions had finished, the top of the mountain was gone, replaced by a large lake-filled crater. Jump in a 4x4 and travel along a bumpy, dusty road (bring a scarf and sunglasses to protect your eyes) for around an hour before disembarking and starting your trek. You'll hike for around 2.5 hours to reach the crater. On the way you may meet some of the indigenous people of the area, the Aetas, who have lived on the slopes of the volcano for several centuries, surviving as hunter-gatherers in the dense jungles. Nowadays, they live in more modern settlements and some of them work as guides on the volcano. Arrive at Lake Pinatubo, a stunning vista of pristine emerald green water in the heart of the volcano; relax and take photos of this magnificent sight. Tonight your unique accommodation is in tents by the crater lake. Notes: Your main luggage will be stored at a guesthouse close to the base of the mountain, so you'll only take a small daypack for overnight necessities. Please make sure everything is waterproofed as it can rain heavily at times. The terrain is uneven so bring supportive shoes with good grip. Sleeping bags will be provided, but it can be cold at night here so bring warm clothing as well. Please refer to the "Important Notes" section for further information about the camping on this trip.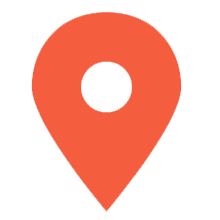 Day 10 : Manila
Wake up in unique surroundings, soak up the views across the lake, then trek around 2.5 hours back from the campsite down the mountain. Get back in the 4x4 for an hour, and then transfer to a private bus to swap mountains of rock for mountains of buildings as you return to Manila (approximately 3 hours). Depending on traffic you'll arrive in the city in the late afternoon, around 5-6pm. Reacquaint yourself with the hustle and bustle of city life after all that time spent out in isolated communities, and then tonight perhaps gather together your fellow adventurers for an optional final farewell dinner in downtown Manila.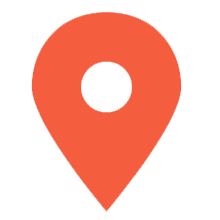 Day 11 : Manila
Today is a free day for you head and experience this chaotic city anyway that you wish. Remember to take a hotel business card with you to help you get back to your hotel. As this is a combination trip, your group leader and the composition of your group may change at this location. There will be a group meeting to discuss the next stage of your itinerary and you're welcome to attend, as this is a great chance to meet your new fellow travellers.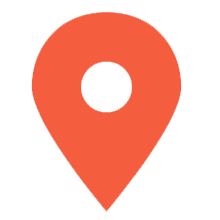 Day 12 : Puerto Princesa
Start the morning with a fun ride in a local jeepney through the streets of Manila, which are the most popular local form of transport in the Philippines. Start today's adventure with a visit to San Aguistin Church, the oldest stone built church located in the historical walled Intramuros in Manila. Continue onto Casa Manila, which is a colonial lifestyle museum that provides a glimpse into what it was like to live in Manila in the 19th century. From here travel to Fort Santiago; a Spanish Military Fortress that was built and reinforced for over 200 years. In the afternoon take the short flight from Manila to Puerto Princesa, which takes around an hour and twenty minutes. On arrival, you'll instantly see the slower pace of this island compared to busy Manila. 'Puerto', as the locals call it, is the capital of Palawan and has been internationally recognised as Philippines cleanest and greenest of all cities in the Philippines. Palawan has some amazing seafood restaurants, so perhaps head out in the evening and give one a try.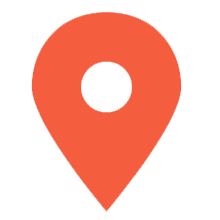 Day 13 : San Rafael Beach
Head out this morning in a private mini van and drive to Sabang, which should take about an hour and fifty minutes. Sabang is most famous for it's Subterranean River that's 8 kilometres in length and passes through a magnificent limestone cave that opens onto the ocean. Jump into a boat with a local guide and explore this great cave complex, and remember to bring a camera. After lunch you may want to do the optional Mangrove Boat trip which gets you into the heart of the thick mangrove forests. You will travel in small traditional boats down the river with plenty of opportunity of wildlife spotting. After a 40 minute drive you arrive at your private beach for the next 2 nights. San Rafael beach has basic beach cottages with private ensuite facilities.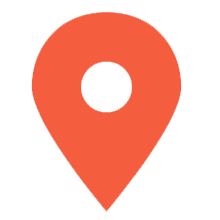 Day 14 : San Rafael Beach
This morning you meet up with your local guide who'll be walking with the group to meet the Batak Tribe - one of about 70 indigenous peoples of the Philippines. The trek will take around two to three hours in total and we leave early in the morning to avoid the afternoon heat. The trek is generally quite flat with only small rises along the way, but the path is quite rocky so shoes with a good grip is recommended. There's quite a few river crossings today, so sandals with a back strap and decent grip would be ideal if you don't want to get your shoes wet. If you're lucky enough to be there in the right season, you may be able to eat the fruit directly from the cashew trees. After finishing the hike, drive back to the beach chalets in San Rafael beach. There's plenty of free time for swimming in the waters or reading a good book.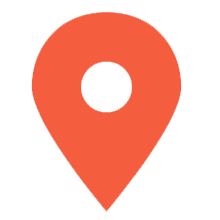 Day 15 : El Nido
Say farewell to San Rafael Beach today and travel to El Nido in a private mini van (approximately five hours). With a backdrop of marble cliffs to it's white sandy beaches and crystal clear water, El Nido town is the base for many island adventures. There are over 50 beaches to discover that are all accessible by the boats docked. It's quite easy to pick an isolated beach, book a local boat, pack some food and drinks, and head out on your own adventure. The afternoon is free for you to wander around town, have a drink at one of the many beach side restaurants, do a spot of shopping or count how many different coloured tricycles you can spot on the streets.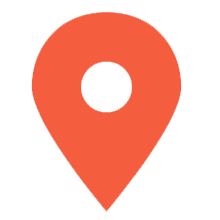 Day 16 : El Nido
This morning head off on a full day snorkelling trip, island hopping off El Nido. Witness jagged limestone islands, rocky coves, virgin rainforest and white sandy beaches. The snorkelling is just as spectacular, with beautiful coral and many different species of fish. After an included lunch, venture out on various trips to lagoons throughout the day. Your evening is then free to do as you wish.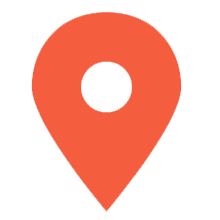 Day 17 : El Nido
You'll have plenty of free time today in El Nido for beach loving activities. If you feel like some more adventure then hire a kayak from El Nido town or jump on a boat out to one of the lagoons. You'll kayak on turquoise, crystal clear water, lagoons with dramatic cliffs or past pristine, untouched beaches - where you'll see a plethora of tropical fish. If you want to see a picture perfect beach take an optional trip to Nacpan beach. White sand and lined with palm trees this is another beach in paradise and worth the drive out of town. Your leader can help you organise transport to this beach if you are interested. Jump on a bike and get pedaling around El Nido town. Bike hire can be organised locally for a small fee.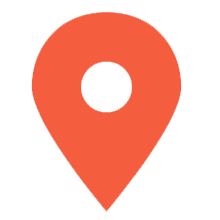 Day 18 : Puerto Princesa
Say goodbye to your island paradise and travel back to Puerto Princesa in a private mini van (approximately six hours). Tonight, you'll finish the trip with a special treat. Travel for around 45 minutes out of Puerto Princesa to the Iwahig River, where you'll see fireflies glowing among the mangroves by the river. It's a truly magical experience and it's the perfect way to end a trip. Head out tonight for your final dinner together as a group, at a local restaurant called Kainato. This is a restaurant that supports the community and employs some people who have disabilities, so please be patient with the staff.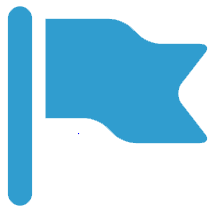 Day 19 : Puerto Princesa
Your Philippines Island Getaway ends after breakfast this morning. There are no activities planned for the final day and you're able to depart the accommodation at any time.
What's Included?
Meals
17 Breakfasts, 4 Dinners
Transport
4x4, Boat, Jeepney, Plane, Private minibus, Public bus
Accommodation
Hotel (12 nights), Guesthouse (2 night), Beach chalet (2 nights), Camping (with basic facilities) (1 night)
Included Activities
El Nido - Island hopping boat trip & snorkelling
Important Details
Joining Point
Hotel Kimberly
770 Pedro Gil St
Malate
Manila
Luzon
PHILIPPINES
Phone: 63 25211888
Finishing Point
Hibiscus Garden Inn
Abueg Road Bancao Bancao Jacana
Puerto Princesa
Puerto Princesa
5300
PHILIPPINES
Important information
1.Please provide your full name exactly as per passport at the time of booking for the flight ticket on this trip. Ticketing fees may apply for amendments to details within 45 days of departure, and in some cases you will be required to cover the cost of issuing a new ticket.
Group leader
All Intrepid group trips are accompanied by one of our group leaders. The aim of the group leader is to take the hassle out of your travels and to help you have the best trip possible. Intrepid endeavours to provide the services of an experienced leader however, due to the seasonality of travel, rare situations may arise where your leader is new to a particular region or training other group leaders.
Your leader will provide information on the places you are travelling through, offer suggestions for things to do and see, recommend great local eating venues and introduce you to our local friends. While not being guides in the traditional sense, you can expect them to have a broad general knowledge of the places visited on the trip, including historical, cultural, religious and social aspects. At Intrepid we aim to support local guides who have specialised knowledge of the regions we visit. If you were interested in delving deeper into the local culture at a specific site or location then your leader can recommend a local guide service in most of the main destinations of your trip.
Safety
Many national governments provide a regularly updated advice service on safety issues involved with international travel. We recommend that you check your government's advice for their latest travel information before departure and ensure that your travel insurance covers you for all areas your itinerary covers. Please refer to our website's safety page for links to major travel advisories and updates on safety issues affecting our trips. We strongly recommend the use of a neck wallet or money belt while travelling, for the safe-keeping of your passport, flight tickets, cash and other valuable items. Leave your valuable jewellery at home - you won't need it while travelling. Many of our hotels have safety deposit boxes, which is the most secure way of storing your valuables. A lock is recommended for securing your luggage. Your leader will accompany you on all included activities, however during your trip you'll have some free time to pursue your own interests or relax and take it easy. While your leader will assist you with the available options in a given location, please note that any optional activities you undertake are not part of your Intrepid itinerary, and Intrepid makes no representations about the safety of the activity or the standard of the operators running them. Please use your own good judgement when selecting an activity in your free time. Please also note that your Leader has the authority to amend or cancel any part of the trip itinerary if it's deemed necessary due to safety concerns. For more details on the type of conditions and safety standards you can expect on your trip, please refer to Intrepid's operational safety policy on our website. We recommend that you take a moment to read through this information before travelling, and would appreciate any feedback on how well it's being implemented in the field:
PETTY THEFT AND PERSONAL SAFETY: While travelling there is always the risk of pick-pocketing and petty theft, particularly in the more touristy cities. We recommend that you exercise caution when walking alone at night and encourage you to walk together and only on main, well-lit thoroughfares. Be particularly vigilant on public transport. Simple measures like carrying your day pack on your front, not hanging your bag over the back of your chair or on the floor and wearing a money belt will reduce any chance that your valuables should go missing.
WATER SAFETY: Please take care when taking part in any activities in the ocean, river or open water, where waves and currents can be unpredictable. It's expected that anyone taking part in water activities is able to swim and have experience in open water. All swimmers should seek local advice before entering the water.
FIRE PRECAUTIONS: Please be aware that local laws governing tourism facilities in this region differ from those in your home country and not all the accommodation which we use has a fire exit, fire extinguishers or smoke alarms.
Visas
As a general rule most countries expect that your passport has a minimum of 6 months validity remaining. Please ensure the name on your passport matches the name on your booking and airline tickets. Your passport details are required to complete your booking. Your consultant will contact you when this is required.
Take a copy of the main passport pages and other important documents with you, and leave another copy at home with family or friends.
Visas are the responsibility of the individual traveller. Entry requirements can change at any time, so it's important that you check for the latest information. Please visit the relevant consular website of the country or countries you're visiting for detailed and up-to-date visa information specific to your nationality. Your consultant will also be happy to point you in the right direction with acquiring visas. Visas can take several weeks to process, so familiarise yourself with any requirements as soon as you have booked your trip to allow for processing time.
PHILIPPINES:
Citizens of most countries are allowed to enter the Philippines without a visa for a stay of up to 30 days, provided they hold a valid return ticket. Please check with your nearest consulate or embassy for further information.
Why we love it
Embark on a 3-day trek through rice fields, forests and villages, staying in local Ifugao communities along the way
Be left breathless by the lush Banaue rice paddies, millennia old terraces that stretch like stepping-stones towards the sky
Witness the unique hanging coffins in Echo Valley, and discover more about the fascinating traditions of the local people
Just 25 years old, the lake-filled crater of Mt Pinatubo is a fresh wonder to explore – trek to the summit and camp right next to pristine emerald waters in the heart of the volcano
Contrast the chaos of Manila with the relaxed way of life in Palawan. This is a part of the world that's yet to be overloaded with tourists
Enjoy a full day of island hopping and snorkelling off the coast of El Nido. Look to the bottom of these clear waters, and glide among the coral and tropical fish
Experience a unique meeting with one of Palawan's great indigenous groups, the Batak tribe. Interact with the locals of the village and witness daily life as it is today
This trip includes a sightseeing tour of the Philippine capital of Manila, giving you a taste of what it has to offer. You'll even whizz around the streets in an authentic jeepney
Is this trip right for you
This trip includes a lot of energetic included activities, so a good level of fitness is required for this trip.
Due to some of the remote locations that are visited on this trip, some of the accommodation is basic. Some nights are in multishare rooms, with shared bathrooms with Asian style toilets. Hot water showers are available on most nights.
The rice terraces in this region are very steep, and at time you will be trekking on very narrow paths with steep drops on either side. Therefore a very good level of balance is required, and shoes with good grip are essential. Your leader can assist you by providing a walking stick to help you keep your balance on these sections.
When picking guesthouses, we value location and the things that come with it. The noise (whether we like it or not) is all part of the scene. Passengers may wake up to the sound of roosters or church bells in the morning, so if you're sensitive to noise, we recommend bringing earplugs to the trip.
The Island of Palawan is less developed than other South East Asian countries, so you might experience delays when ordering food at local restaurants and major festival periods can cause a hold-up in travel journeys. Despite the possibilities of delays, the laid back nature of this destination is well worth the wait.
Health
All travellers need to be in good physical health in order to participate fully on this trip. When selecting your trip please make sure you have read through the itinerary carefully and assess your ability to cope with our style of travel. Please note that if, in the opinion of our group leader or local guide, any traveller is unable to complete the itinerary without undue risk to themselves and/or the rest of the group, Intrepid Travel reserves the right to exclude them from all or part of a trip without refund.
You should consult your doctor for up-to-date medical travel information or for any necessary vaccinations before departure. We recommend that you carry a first aid kit as well as any personal medical requirements as they may not easily be obtained at the locations on this trip. Please ensure that you are adequately prepared.
DENGUE FEVER:
Rare instances of dengue fever have been reported in this region. This virus is transmitted by mosquitoes. There is no vaccination against it, but there are preventative measures that you can take such as wearing long clothing, using repellent and being indoors particularly around dusk and dawn.
SAND FLIES
Sand flies are common during the Summer months of March to May and can be found around beach areas and mangrove swamps. We recommend you bring a strong Insect repellent which contains DEET and wear long sleeve tops and long pants at Dusk and Dawn when the sand flies are most active.
ZIKA VIRUS:
There have been reports of transmission of the mosquito-borne Zika virus in this region and we advise all travellers to protect themselves from mosquito bites. Given possible transmission of the disease to unborn babies, and taking a very cautious approach, we recommend all women who are pregnant or trying to get pregnant to consult with their doctors before booking their trip.
Food and dietary requirements
While travelling with us you'll experience the vast array of wonderful food available in the world. Your group leader will be able to suggest restaurants to try during your trip. To give you the maximum flexibility in deciding where, what and with whom to eat, generally not all meals are included in the trip price. This also gives you more budgeting flexibility. As a rule our groups tend to eat together to enable you to taste a larger variety of dishes and enjoy each other's company. There's no obligation to do this though.
Money matters
SPENDING MONEY:
When it comes to spending money on the trip, every traveller is a little different. You know your spending habits better than we do, so please budget a sensible amount for things like meals not included, drinks, shopping, optional activities and laundry. It's always better to bring a little more than you think you'll need. Also make sure you've read your trip details thoroughly so you know what's included in the trip price and what isn't. This should make budgeting a little easier. You'll find this info in the Inclusions section of your Essential Trip Information (that's this document).
We recommend USD410.00 for meals not included.
The official currency of the Philippines is the Peso (PHP).
There are plenty of ATMs available at the airport and in the main cities. You can also exchange US dollars, Euros, Australian Dollars and other major international currencies at money changers.
Please note that once leaving Manila we will be travelling in remote rural areas and there will be no convenient access to ATMs or money changers until we return. We recommend obtaining your money in Manila before travelling to these rural areas including Palawan.
There is a departure airport terminal fee that must be paid on your departure from Puerto Princesa Airport. The cost is PHP200 and must be paid for direct at the airport.
CONTINGENCY FUNDS:
We try to plan for every eventuality, but there are still some things beyond our control. Please make sure you have access to an extra US$500 for emergencies (e.g. severe weather, natural disasters, civil unrest) or other events that result in unavoidable changes to the itinerary (e.g. transport strikes or cancellations, airport closures). Sometimes these things necessitate last minute changes to enable our trips to continue to run, and as a result there may be some extra costs involved.
The recommended amounts are listed in USD for the relatability of universal travellers, however the local currency is needed in the countries you are visiting.
TIPPING:
If you are happy with the services providing a tip - though not compulsory - is appropriate. While it may not be customary to you, it is of great significance to the people who will take care of you during your travels, inspires excellent service, and is an entrenched feature of the tourism industry across many Intrepid destinations.
The following amounts are based on local considerations and feedback from our past travellers:
Restaurants: Please check the bill and if there's an addition of 10% service charge, there's no requirement for tipping. Otherwise, 10% of the total bill amount is appropriate.
At local markets and basic restaurants: Leave the loose change.
Local guides/Porters: Throughout your trip you may at times have a local guide in addition to your leader. We suggest US$1 per person, per day for local guides/porters.
Your crew (including the leader and driver, and perhaps cook depending on your trip): You may also consider tipping your crew for outstanding service throughout your trip. The amount is entirely a personal preference; however as a guideline US$2-3 per person, per day can be used. Of course you are free to tip more or less as you see fit, depending on your perception of service quality and the length of your trip. Remember, a tip is not compulsory and should only be given when you receive excellent service.
In total, we recommend you budget approx US$5-US$10 per day of your trip to cover tipping.
Over the years we have found that many of our travellers find the need for tipping to be both tiresome and embarrassing, especially if they don't have the correct small change. To overcome this, we have established a tipping kitty system. At your group meeting, your tour leader may discuss the idea of running a group tipping kitty, whereby everybody contributes an equal amount and then your tour leader pays the tips while keeping a running record of all monies spent (except restaurant tips). The record can be checked at any time and any money remaining at the end of the tour returned to group members.
Please don't tip with coins, very small denomination notes, or dirty and ripped notes. This is regarded culturally as an insult
What to take
What you need to bring will vary according to the trip style you have chosen, the countries you are visiting and when you are travelling. Generally speaking you should pack as lightly as possible. On the vast majority of our trips you are expected to carry your own luggage, although you won't be required to walk long distances with it (max 30 minutes). Many travellers carry their luggage in a backpack, although an overnight bag with a shoulder strap would suffice if you travel lightly. Smaller bags or backpacks with wheels are also convenient although we recommend your bag has carry straps. You'll also need a day pack/bag to carry water and a camera etc for day trips. Below we have listed the essentials for this trip:
https://www.intrepidtravel.com/packing-list
WARM CLOTHES Please note although Philippines has generally a warm climate you will find some nights on this trip can be cold especially when camping at Mt Pinatubo. We recommend you bring some warm clothes as well.
DAYPACK FOR OVERNIGHT TRIPS: You need to bring your main piece of luggage as well as a small to medium backpack for overnight trips (30-35 litres/8-9 gallons) for the trekking components of this trip. You will need to carry a change of clothes and a waterproof jacket While trekking, we leave our main piece of luggage at a central point and return following the trek.
CAMPING A tent and sleeping bag is provided for the camping at Mt Pinatubo. No mattress is provided just a thin foam mat. Please note some passengers may prefer to bring their own self inflating mattress from home for this night.
SHOES We recommend you bring shows with a good grip for the Batak trek on this trip. There is many river crossings on this trek so ideally sandals with a back strap and a good grip would be ideal.
Climate and seasonal
SAND FLIES
Sand flies are common during the Summer months of March to May and can be found around beach areas and mangrove swamps. We recommend you bring a strong Insect repellent which contains DEET and wear long sleeve tops and long pants at Dusk and Dawn when the sand flies are most active.
CAMPING
Please note camping on this trip is very dependent on the weather. When we are unable to obtain a camp permit from the local Tourism board due to bad weather we will stay in a local Hotel in Capas, near Mt Pinatubo.
MT PINATUBO
Please note Mt Pinatubo is located in an area governed by the Philippine Air Force. At times throughout the year Mt Pinatubo is closed due to military training exercises at short notice. In the rare instance that this occurs Intrepid will offer an amended itinerary.
PALAWAN SUBTERRANEAN RIVER
Please note we must obey the Philippine Coast Guard warnings in relation to the underground river activity. If the Philippine Coast guard cancel this activity due to unsafe weather an alternative activity will be offered.
A couple of rules
Everyone has the right to feel safe when they travel. We don't tolerate any form of violence (verbal or physical) or sexual harassment, either between customers or involving our leaders, partners or local people. Sexual relationships between a tour leader and a customer are strictly forbidden.
Use or possession of illegal drugs will not be tolerated on our trips. If you choose to consume alcohol while travelling, we encourage responsible drinking, and expect that you'll abide by the local laws regarding alcohol consumption.
The sex tourism industry is known to exploit vulnerable people and have negative consequences on communities, including undermining the development of sustainable tourism. For this reason, patronising sex workers will not be tolerated on our trips.
By travelling with us you are agreeing to adhere to these rules. Your group leader has the right to remove any member of the group for breaking any of these rules, with no right of refund.
If you feel that someone is behaving inappropriately while travelling with us, please inform your tour leader or local guide immediately. Alternatively, contact us on the emergency contact number detailed in the Problems and Emergency Contact section of this Essential Trip Information.
Feedback
After your travels, we want to hear from you! We rely on your feedback. We read it carefully. Feedback helps us understand what we are doing well and what we could be doing better. It allows us to make improvements for future travellers.
http://www.intrepidtravel.com/feedback/
Emergency contact
GENERAL ISSUES ON YOUR TRIP
While we always endeavour to provide the best possible holiday experience, due to the nature of travel and the areas we visit sometimes things can and do go wrong. Should any issue occur while you are on your trip, it is imperative that you discuss this with your group leader or our local representative straight away so that they can do their best to rectify the problem and save any potential negative impact on the rest of your trip.
We recognise that there may be times when your group leader/local partner may not be able to resolve a situation to your satisfaction - if this is the case, please ask the leader to speak to their direct manager.
You may also choose to provide details in your online feedback, which we ask you to complete within 30 days of the end of your trip. But we do ask you to be aware that it is very difficult for us to provide any practical help after the trip is complete.
For general enquiries or questions about your booking, please contact your agent or adventure specialist, or visit us at www.intrepidtravel.com/contact-us
In case of a genuine crisis or emergency, you can reach our local operator on the number below.
Intrepid's Local Operator: +63 2 925 5741, +63 917 536 2216
Responsible travel
Our Responsible Travel Policy outlines our commitment to preserving the environment, supporting local communities, protecting the vulnerable and giving back to the places we travel. All our trip leaders, suppliers and staff are trained on these principles, and are core to us delivering sustainable, experience-rich travel.
Explore the different parts of our Responsible Travel Policy by visiting:
https://www.intrepidtravel.com/responsible-travel
http://www.intrepidtravel.com/ourtrips/rt/responsibletraveller
LOCAL DRESS:
Dress standards are conservative throughout Asia, especially outside major cities. To respect this and for your own comfort, we strongly recommend modest clothing. This means clothing that covers your shoulders and knees by wearing sleeves and long trousers. Loose, lightweight, long clothing is both respectful and cool in areas of predominantly hot climate. In many rural areas women will need to wear modest clothing even to swim. Singlets, tank tops and topless sun bathing are all unacceptable. When visiting religious sites men often need to wear long trousers and women a long skirt or sarong.
Accommodation notes
OCCASIONAL ALTERNATIVE ACCOMMODATION
The style of accommodation indicated in the day-to-day itinerary is a guideline. On rare occasions, alternative arrangements may need to be made due to the lack of availability of rooms in our usual accommodation. A similar standard of accommodation will be used in these instances.
TWIN SHARE / MULTI SHARE BASIS
Accommodation on this trip is on a twin/multishare basis. Please note there may be times where facilities will be shared rather than ensuite and rare occasions when you share a room with passengers travelling on a different Intrepid trip than your own.
CHECK-IN TIME
Throughout the trip we request that our hotels prepare rooms in time for our arrival, especially if we're arriving prior to normal check-in time. However this isn't always possible which means we won't be able to check-in immediately on arrival at some hotels. Instead, we can store our luggage and explore our new destination.
PRE/POST TRIP ACCOMMODATION
If you've purchased pre-trip or post-trip accommodation (subject to availability), you may be required to change rooms from your trip accommodation for these extra nights.
Travel insurance
Travel insurance is compulsory for all our trips. We require that, at a minimum, you are covered for medical expenses including emergency repatriation. We strongly recommend that the policy also covers personal liability, cancellation, curtailment and loss of luggage and personal effects.
When travelling on a trip, you won't be permitted to join the group until evidence of travel insurance and the insurance company's 24 hour emergency contact number has been seen by your leader.
If you have credit card insurance your group leader will require details of the participating insurer/underwriter, the level of coverage, policy number and emergency contact number rather than the bank's name and credit card details. Please contact your bank for these details prior to arriving in-country.
http://www.intrepidtravel.com/insurance.php
Your fellow travellers
As you travel on a group trip you will be exposed to all the pleasures and maybe some of the frustrations of travelling in a group. Your fellow travellers will probably come from all corners of the world and likely a range of age groups too. We ask you to be understanding of the various needs and preferences of your group - patience with your fellow travellers is sometimes required for the benefit of everyone's travel experience. Remember too that you have responsibilities to the group. If you are requested to be at a place at a certain time, ensure that you don't keep the rest of the group waiting. We have found time and time again that the very best trips we operate are those where the dynamics within the group work well - this takes just a little effort on your part. Due to privacy reasons we are unable to provide you with contact details and any personal information about your fellow travellers booked on your trip prior to departure.
SINGLE TRAVELLERS:
Our group trips are designed for shared accommodation and don't involve a compulsory single supplement. Single travellers share with people of the same gender in accommodation ranging from twin to multishare. Some of our itineraries have accommodation booked on a mixed gender share basis and where applicable this will be specified in our Essential Trip Information. On a selection of our trips, you have the option to pay a single supplement to ensure that you have your own accommodation (where available). Please note that this only applies to accommodation during the tour - pre-trip and post-trip accommodation will be booked on a single room basis.
Due to the small guesthouses and hotels we use on this trip, a single supplement is not available.
Itinerary disclaimer
ITINERARY CHANGES:
Our itineraries are updated regularly throughout the year based on customer feedback and to reflect the current situation in each destination. The information included in this Essential Trip Information may therefore differ from when you first booked your trip. It is important that you print and review a final copy prior to travel so that you have the latest updates. Due to weather, local conditions, transport schedules, public holidays or other factors, further changes may be necessary to your itinerary once in country. The order and timing of included activities in each location may also vary seasonally to ensure our travellers have the best experience. Your tour leader will keep you up to date with any changes once on tour.
OPTIONAL ACTIVITIES:
A selection of optional activities that have been popular with past travellers are listed in the day-to-day itinerary. This isn't an exhaustive list and should be used as a guide only for some of what might be available. Prices are approximate, are for entrance only, and don't include transport to and from the sites or local guides unless indicated. All activities are subject to availability, and may be on a join-in basis. It may not be possible to do all the activities listed in the time available at each destination, so some pre-planning for what you are most interested in is advised. When it's recommended that travellers pre-book these activities, look for a note in the Special Information section of the day-to-day itinerary. For most, they can either be organised independently on the day, or let your leader know you are interested and they can assist.
Where activities are considered medium or high risk, we work with operators whose safety and credentials we have sighted and assessed. Although it is possible that you may find the same activity cheaper with another operator on the ground, we cannot vouch for the safety or quality of that operator. Medium and high risk activities not listed above have not been assessed by us and as such our staff and leaders are unable to assist you with organising these activities. Activities that contravene our Responsible Travel policies are also not listed. Please remember that the decision to partake in any activity not listed is at your own discretion and risk.
Accommodation
Hotel (11 nights),Guesthouse (4 night),Beach chalet (2 nights),Camping (with basic facilities) (1 night)
More from Philippines
18 Days from$3,800
START: Manila
FINISH: El Nido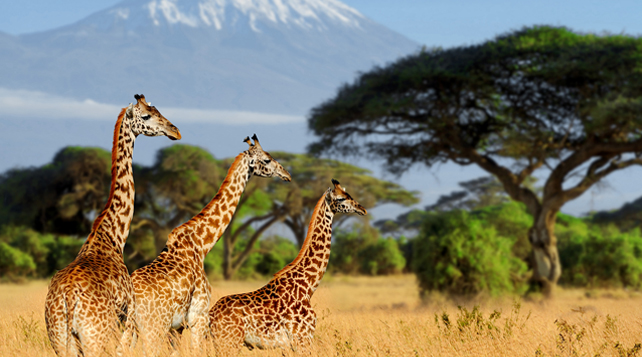 Kenya Safari!
Win a Classic African Adventure Tour to Kenya Overland Safari. Every NOVICA product purchased through the end of the year qualifies as an entry. Let the journey begin!