Peru Family Holiday with Teenagers
Overview
Description
Take a breathtaking family holiday among the clouds in Peru, designed to keep teenagers and adults alike captivated. Stroll cobblestone streets and see ancient Inca structures in Cusco. Glide through the Sacred Valley, passing the salt flats of Maras on a cycling adventure. Hike section of the Inca Trail and see Machu Picchu emerge among the clouds with your loved ones by your side. Rise early to row a boat across the calm waters of Lake Titicaca to a homestay on a floating island. This is family travel done different: active, immersive and authentic.
Start: Cusco
Finish: Lima
Ages: 10 - 99
Theme: Family
Accommodation: Hotel (8 nights), Homestay (1 night)
Destination: Lima
Highlights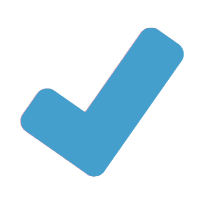 Spend one day hiking a section of the Inca Trail and emerge triumphant atop Machu Picchu, a bucket list item for many.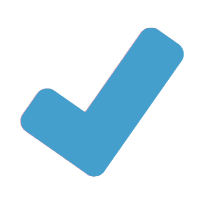 Descend from the Salt Flats of Maras on a mountain biking adventure like no other, riding around thrilling bends and past incredible scenery.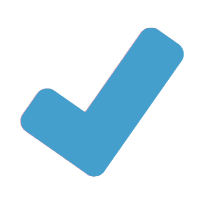 Row a boat across the serene waters of Lake Titicaca, then stay overnight with a host family on a floating island.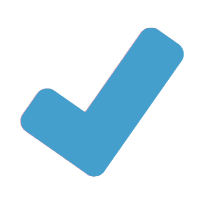 With travel through remote areas, a homestay and engaging history lessons from a local leader along the way, this tour immerses your family in a new culture.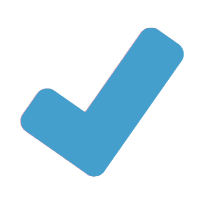 This tour is designed for active families with teenagers – the kind of families that love adventure and doing thing differently, together.
Itinerary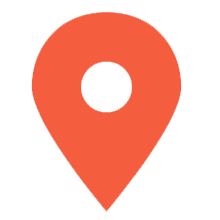 Day 1 : Cusco
Bienvenidos! Welcome to Cusco, the lofty heart of Peru! Cusco is the continent's oldest continuously inhabited city and was the home of the Inca for two centuries before the Spanish arrived. Your family adventure begins tonight with a welcome meeting at 5 pm in the hotel. With the formalities out of the way, head out for an included dinner at a local restaurant where you can get to know your fellow family travellers and tour leader.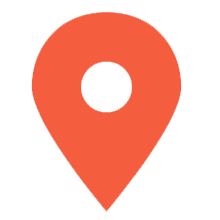 Day 2 : Cusco
After breakfast, rally the troops and head out on a tour with your guide. You'll get to see some of Cusco's excellent sights and learn the stories of this old city. Visit the main square, wander the streets of the trendy San Blas Artisan's Quarter and pick up a snack at the food market. Following the tour, enjoy free time to do whatever your family feels like. Your leader will provide you with a Boleto Turistico (Tourist Ticket) which will give you access to many of Cusco's attractions. You might want to get an overview of the area at the Museo Historico Regional (Regional History Museum) or perhaps take a taxi up to Saqsaywaman to explore the ruins. Your leader is on hand to help you make the best decision.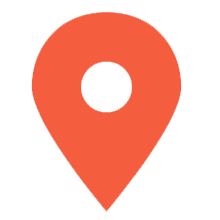 Day 3 : Ollantaytambo
Make short drive (1.5 hours) to the archaeological site of Moray, thought to have been the centre of experimental agriculture under Inca rule. Saddle up and begin a mountain biking adventure, riding along an intermediate section of trail. Take a snack break then continue to the Salt Flats of Maras. The salt flats provide a great opportunity to snap some pictures and catch your breath before you begin the descent to Pichingoto. Don't be fooled though, the downhill stretch can be tricky and requires focused riding. Your cycling adventure comes to an end at about 3 pm, when you'll board a private vehicle and drive 30 minutes to Ollantaytambo. Enjoy a guided tour of the eponymous archaeological site on arrival. It's wise to get an early night as tomorrow you tackle a section of the Inca Trail!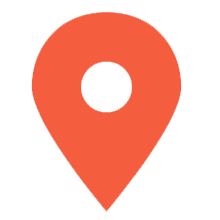 Day 4 : Aguas Calientes / Inca Trail
Today's the day! Catch the train to KM104, where your trek begins. Cross the Urubamba River and enter the final stretch of the Inca Trail at approximately 9 am. The ruins of Chachabamba provide the first sight of the ancient Inca civilisation along the trail, followed by an upward climb to Winay Wayna (Forever Young) at an elevation of 2680 metres (8792 ft). This impressive complex includes numerous terraces, a religious sector and an urban sector. Many consider this the most impressive site on the entire Inca Trail. Continue for about 1 hour, emerging at the Inti Punku (Sun Gate) at an elevation of 2730 metres (8792 ft). From this vantage point, enjoy views of Machu Picchu below you. Take a few photos and have a brief look around before taking the bus to Aguas Calientes. Don't worry, you'll be back tomorrow to explore the site in depth!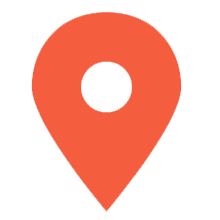 Day 5 : Machu Picchu / Cusco
Return for an early morning exploration of Machu Picchu. Take a 30-minute bus ride and arrive at about 6 am. Built sometime between 1450 and 1460, the city was deserted less than a century later following the Spanish invasion and 'lost' for hundreds of years before it was rediscovered by Hiram Bingham in 1911. The mortar-free design of the city is earthquake resistant and the stones so precisely cut that to this day not even a knife can fit between them. Enjoy some free time to wander the upper section and take some photos at your own pace, then enjoy a 2-hour guided tour. Head back into town and grab some lunch, then return to Ollantaytambo by train in the afternoon. Board a bus for Cusco and arrive at around 6.30 pm.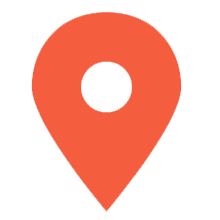 Day 6 : Puno
Make sure you've got some books or sparkling conversation ready, as today involves a 10-hour drive (including stops) to Puno. Break up the journey to check out the ancient cemetery Sillustani and archaeological site of Raqch'I, as well as a break for lunch. Make sure to keep an eye out for llamas, alpacas and flamingos during the drive. It's a good idea to get an early night after arriving in Puno, as tomorrow there's an early start to begin your Lake Titicaca adventure.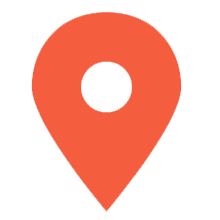 Day 7 : Lake Titicaca
Rise and shine! Shake off the sleep with an early morning row when you board a traditional Polynesian canoe for a 3-hour paddle across the lake. You'll be able to spot local birds as you make your way towards the floating islands of Uros. On arrival, alight and transfer by boat to your homestay. You'll arrive just in time to lunch, the perfect opportunity to get to know your hosts. The rest of the day is free for you to spend time with your hosts and help with activities like harvesting, feeding the animals and preparing dinner. Why not try a few words in Quechua or play a game of soccer? Both are great ways to make a connection. Enjoy a simple dinner and then bed down for the evening in one of the local homes.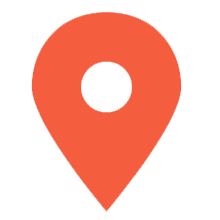 Day 8 : Puno
Say goodbye to your host family after breakfast this morning, and board a boat to Taquile Island (1 hour). The local handicraft and textile industry on Taquile is World Heritage-listed, so this is a great opportunity to pick up wearable gifts or souvenirs. Take a 1-hour uphill hike uphill to the main part of the island and enjoy views across the lake. Eat a local lunch, likely quinoa soup muna (Andean mint) tea, then descend to the boat and begin the 3-hour boat trip back to Puno. Enjoy a free afternoon and evening in Puno.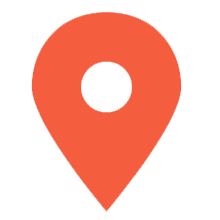 Day 9 : Lima
Take some time this morning to explore Puno at your own pace, then return by plane to Lima (1.5 hours). If you have the energy your leader will be happy to show you around the city's main attractions, and then you can choose how to spend the day. Later you might like to meet up with the other families for an optional dinner and then check out the evening water and light show of the Magic Water Circuit. Fountains are lit with multi-coloured lasers and set to music most nights. Ask your leader for details.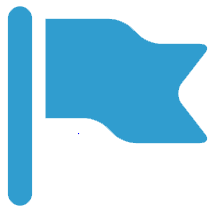 Day 10 : Lima
Your tour comes to an end after breakfast today. If you plan to stay on in Lima, why not get under the city's skin on an Urban Adventure? Find out more at urbanadventures.com/destination/lima-tours.
What's Included?
Meals
9 Breakfasts, 2 Dinners
Transport
Private Vehicle, Bicycle, Bus, Train, Canoe, Boat
Accommodation
Hotel (8 nights), Homestay (1 night)
Important Details
Joining Point
Garcilaso Hotel I
Calle Garcilaso 273, Cusco
Cusco
PERU
Phone: +51 084227951
Finishing Point
Hotel El Tambo II
720 La Paz Ave - Miraflores
Miraflores
Lima
PERU
Phone: +51 12000100
Important information
Please note that these trips are for adults and children travelling together and there must be at least one child under 18 with you.
Minimum age for children on this trip is 10 years old.
A discount of 10% applies on this trip to children 17 years and under at time of travel.
A single supplement is available on this trip with exception of Day 6 (Homestay)
PASSPORT DETAILS REQUIRED
Full passport details are required for all passengers at the time of booking, however passengers aged 17 and under (at time of entrance to Machu Picchu) must also provide a copy of their passport details page. This is required in order to secure child tickets.
1 DAY INCA TRAIL PERMIT
In order to obtain the necessary permit to trek the Inca Trail, Intrepid must be provided with accurate details of the passport to be used whilst travelling in Peru. If the name, passport number, nationality or date of birth shown on the permit are different from the passport, park authorities will refuse entry. If passport details have not been supplied, the permit cannot be issued. Please provide this at time of booking to avoid disappointment.
Group leader
All Intrepid Family trips are accompanied by one of our group leaders. The aim of the group leader is to assist your family take the hassle out of your travels and to help you have the best trip possible. Your leader will provide information on the places you are travelling through, offer suggestions for fun things to do and see- for both kids and parents, recommend great local eating venues that will even get the kids trying new things, and introduce you to our local friends. While not being guides in the traditional sense you can expect them to have a broad general knowledge of the countries visited on the trip, including historical, cultural, religious and social aspects.
Our leaders are not babysitters on this trip - we leave that to you (the experts), but they will make sure that group members of all ages are able to explore their destination safely and with as much fun as possible. Our group leaders are not responsible for looking after children at any time and children must be accompanied by a parent or guardian at all times throughout this itinerary.
Safety
Many national governments provide a regularly updated advice service on safety issues involved with international travel. We recommend that you check your government's advice for their latest travel information before departure and ensure that your travel insurance covers you for all areas your itinerary covers. Please refer to our website's safety page for links to major travel advisories and updates on safety issues affecting our trips.
We strongly recommend the use of a neck wallet or money belt while travelling, for the safe-keeping of your passport, flight tickets, cash and other valuable items. Leave your valuable jewellery at home - you won't need it while travelling. Many of our hotels have safety deposit boxes, which is the most secure way of storing your valuables. A lock is recommended for securing your luggage.
Your leader will accompany you on all included activities, however during your trip you'll have some free time to pursue your own interests or relax and take it easy. While your leader will assist you with the available options in a given location, please note that any optional activities you undertake are not part of your Intrepid itinerary, and Intrepid makes no representations about the safety of the activity or the standard of the operators running them. Please use your own good judgement when selecting an activity in your free time. Please also note that your Leader has the authority to amend or cancel any part of the trip itinerary if it's deemed necessary due to safety concerns.
For more details on the type of conditions and safety standards you can expect on your trip, please refer to Intrepid's operational safety policy on our website. We recommend that you take a moment to read through this information before travelling, and would appreciate any feedback on how well it's being implemented in the field:
Visas
Visas are the responsibility of the individual traveller. The visa requirements for your trip vary depending on where you and your family are from and where you are going. As a general rule most countries expect that you and your family will have at least 6 months' validity on your passport. On arrival visitors may be asked to present return tickets and evidence of means to cover your intended stay. We keep the following information up to date as much as possible, but rules do change - it's important that you check for yourself. Residents from other countries must consult the relevant embassies or your travel agent.
Why we love it
Spend one day hiking a section of the Inca Trail and emerge triumphant atop Machu Picchu, a bucket list item for many.
Descend from the Salt Flats of Maras on a mountain biking adventure like no other, riding around thrilling bends and past incredible scenery.
Row a boat across the serene waters of Lake Titicaca, then stay overnight with a host family on a floating island.
With travel through remote areas, a homestay and engaging history lessons from a local leader along the way, this tour immerses your family in a new culture.
This tour is designed for active families with teenagers – the kind of families that love adventure and doing thing differently, together.
Is this trip right for you
Just as a heads up before you book: this trip is new to our range this year. And while we have thoroughly researched every detail of the logistics, new destinations can sometimes throw us some unexpected surprises. More often than not, it'll be a great surprise. But every now and again there might be a hiccup. We like to think that's what puts the 'adventure' in 'adventure travel'.
The Andes mountains are breathtaking, but the heights reached on this trip can cause some people to suffer from altitude sickness, regardless of age or physical health. Please see the 'Medical and health information' section of Essential Trip Information for more details on this.
Navigating the rugged terrain and in this region is unforgettable. The trade-off is that some of the activities can be challenging – particularly with the altitude. You will need to be moderately fit in order to enjoy the included activities on this trip. It's important to be patient as your body adjusts and alert your guide if you are feeling unwell.
It's best to wear layers at all times of the year in case conditions change during the day. At night the temperature can really drop, so bring warm clothes.
Staying with a local family on Lake Titicaca is a rewarding and authentic travel experience, but keep in mind that the facilities will be basic. Water is cold, meals are simple, and bathrooms are shared.
Health
All travellers need to be in good physical health in order to participate fully on this trip. When selecting your trip for your family please make sure you have read through the itinerary carefully and assess you and your entire families ability to cope with our style of travel. Please note that if, in the opinion of our group leader or local guide, any traveller is unable to complete the itinerary without undue risk to themselves and/or the rest of the group, we reserve the right to exclude them from all or part of a trip without refund.
You should consult your doctor for up-to-date medical travel information or for any necessary vaccinations and anti-malarial requirements before departure. We recommend that you carry a first aid kit as well as any personal medical requirements (including a spare pair of glasses) as they may not easily be obtained at the locations on this trip. Please also consider any medication you may require for your children.
DRINKING WATER:
As a rule we recommend you and your family don't drink tap water, even in hotels, as it may contain much higher levels of different minerals than the water you are used to at home. For local people this is not a problem as their bodies are used to this and can cope, but for visitors drinking the tap water can result in illness. Generally this isn't serious, an upset stomach being the only symptom, but it's enough to spoil a day or two of your holiday. Many hotels and lodges provide safe drinking water, while bottled water is another alternative. Water consumption should be about two litres a day. Rehydration salts, motion sickness tablets, and diarrhoea blockers are available from many pharmacies.
YELLOW FEVER:
A valid international certificate of vaccination against Yellow Fever is required in many countries if you are arriving from a country with risk of yellow fever. You may need to present this on arrival at the airport or border crossing. Some countries will refuse entry if you are unable to present your certificate. It's also quite common for your home country to request a Yellow Fever certificate on your arrival back home.
It is your responsibility to check with your doctor well in advance of leaving home about the Yellow Fever requirements for the countries you'll be visiting.
TSETSE FLY:
It is best to avoid dark coloured clothes such as blue and black while on safari. These colours can attract the biting tsetse fly.
ALTITUDE SICKNESS:
Parts of your trip go above 2800 metres / 9200 feet where it is common for travellers to experience some adverse health effects due to the altitude - regardless of your age, gender and fitness. It even happened to Sir Edmund Hillary!
Before your trip:
Some pre-existing medical conditions are known to severely worsen at high altitude and be difficult to adequately treat on the ground, leading to more serious consequences. It is imperative that you discuss your pre-existing medical condition/s with your doctor. We understand certain medications are reported to aid acclimatizing to high altitude. Please discuss these options with your doctor.
During your trip.
While our leaders have basic first aid training and are aware of the closest medical facilities, it is very important that you are aware of the cause and effects of travelling at altitude, monitor your health and seek assistance accordingly.
Please read the following document carefully and, during your trip, utilise the table on the back daily to record your own perspective of your general health and any symptoms you may experience:
https://www.intrepidtravel.com/altitude-sickness
Food and dietary requirements
While travelling with us you and your family will experience the vast array of wonderful food available in the world. Your group leader will be able to suggest restaurants to try during your trip. To give you the maximum flexibility in deciding where, what and with whom to eat, generally not all meals are included in the trip price. This also gives you and your family more budgeting flexibility. As a rule our groups tend to eat together to enable you to taste a larger variety of dishes and enjoy each other's company. There's no obligation to do this though.
Food in Europe is varied and differs significantly between countries and regions. Expect to sample delicious local meals in almost every location you'll visit on this trip. However, if you do not feel like having a local delicacy, world type food is also widely available, especially in bigger cities. European diet is mostly meat based; vegetarians might find the menu selection less varied than they would see at home. Vegetarianism is not as common in this region and choices may be limited to soups, salads, bread, cheese, fruit, yoghurt, eggs etc. Vegans and those on gluten-free diets will find this region very challenging and may need to supplement meals with their own supplies from supermarkets and markets. Wherever possible we will cater for dietary needs for included meals, but there may be times when those with special requirements may need to provide their own.
European breakfasts are often basic and may simply include bread/toast or pastries, butter, jam, coffee/tea/juice (or similar.)
Money matters
The official currency of Peru is the Peruvian Nuevo Sol (PEN).
Peruvian banks are allowed to reject dollar bills which are old, torn (more than one centimetre) and which have too many stamps on them. Please make sure you don't accept bills in such conditions as you may not be able to use them.
MONEY EXCHANGE - ACCESSING MONEY
With ATMs being widely available in major towns and cities, credit and debit cards are the best way to access money in Latin America (note though that charges are made for each transaction). Please check with your bank before departure that your card is accepted in the countries you are travelling to. Also ensure your bank is aware of your travel plans as - suspecting fraud - they may cancel your cards after the first few international transactions.
Be aware that your withdrawing limit may vary from country to country (regardless of your withdrawing limit in your home country) and it can be as low as the equivalent to USD100 per day.
It's also advisable to carry some cash in small denominations bills, for those times when ATMs may not be available. US dollars is the most readily changeable currency.
VERY IMPORTANT:
USD100 bills with serial number CB or BE and any other USD bills that are old, torn, written or stamped on will not be accepted by local banks.
SPENDING MONEY:
When it comes to spending money on the trip, every family is a little different. You know your families spending habits better than we do, so please budget a sensible amount for things like meals not included, drinks, shopping, optional activities and laundry. It's always better to bring a little more than you think you'll need. Also make sure you've read your trip details thoroughly so you know what's included in the trip price and what isn't. This should make budgeting a little easier. You'll find this info in the Inclusions section of your Essential Trip Information (that's this document).
TIPPING:
If you are happy with the services provided a tip - though not compulsory - is appropriate. While it may not be customary to you, it is of great significance to the people who will take care of you during your travels, inspires excellent service, and is an entrenched feature of the tourism industry across many Intrepid destinations. We recommend that any tips are given to the intended recipient by a member of your group, rather than collected and passed on by the group leader.
Restaurants: Tipping is not expected in local markets and basic restaurants. However if you wish to tip, round your bill up to the nearest 5%. In more up-market restaurants we suggest up to 10%-12% of your bill. Some restaurants already include tipping on the final amount, which should be shown on the bill as: propina, servicio or cubiertos.
Your crew: Tipping is entirely voluntary.  If you feel you would like to tip your leader, they certainly would appreciate it. On a number of our trips, we also use a local guide as well as our own crew. These guides live and travel with you through their home country and it is usual to tip them when they leave. We recommend USD10 to USD15 per person
Please allow approximately US$4 for each domestic departure tax and US$31 for international departure tax from Peru.
Budget for meals not included: 180.00
CONTINGENCY FUNDS:
We try to plan for every eventuality, but there are still some things beyond our control. Please make sure you have access to an extra US$500 per family member for emergencies (e.g. severe weather, natural disasters, civil unrest) or other events that result in unavoidable changes to the itinerary (e.g. transport strikes or cancellations, airport closures). Sometimes these things necessitate last minute changes to enable our trips to continue to run, and as a result there may be some extra costs involved.
What to take
CLIMATE & CLOTHING:
Most people automatically assume that the weather is hot in South America, but because of the higher altitude in the Andes, the temperature can feel quite cold, especially at night. Please pack accordingly.
What you need to bring will vary according to the trip style you have chosen, the countries you are visiting and when you are travelling. Generally speaking you should pack as lightly as possible. On the vast majority of our trips you are expected to carry your own luggage, although you won't be required to walk long distances with it (max 30 minutes).
Many travellers carry their luggage in a backpack, although an overnight bag with a shoulder strap would suffice if you travel lightly. Smaller bags or backpacks with wheels are also convenient although we recommend your bag has carry straps. You'll also need a day pack/bag to carry water and a camera etc for day trips.
Below we have listed the essentials for this trip:
*Comfortable shoes or trainers
* Sandals/flip-flops for relaxing
* Sun-hat
* Torch
* High-factor sunscreen & lipsalve
* Waterbottle
* Insect repellent
* Sunglasses
* Personal first aid kit
* Waterproof bags for valuable items like passports, cameras etc
* A laundry service may be available in some hotels, but we recommend taking biodegradable travel detergent clothes can be washed as you wish.
VALUABLES:
Please try to avoid bringing unnecessary valuables, and use your hotel safe and the safe on the overland truck to store the bulk of your money, passport, and airline tickets. It's also a good idea to purchase a money belt or pouch that is easily hidden.
We strongly recommend that you photocopy all important documents e.g. air tickets, passport, vaccination certificate, etc. and keep the copies separate from the originals. While not valid, a photocopy makes it very much easier to obtain replacements if necessary.
Climate and seasonal
INCA TRAIL CLOSURES
The Inca Trail closes in February to allow cleaning and restoration works. If the trek portion of your trip starts in February you will be automatically booked to hike the Quarry Trek.
A couple of rules
Everyone has the right to feel safe when they travel. We don't tolerate any form of violence (verbal or physical) or sexual harassment, either between customers or involving our leaders, partners or local people. Sexual relationships between a tour leader and a customer are strictly forbidden.
Use or possession of illegal drugs will not be tolerated on our trips. If you choose to consume alcohol while travelling, we encourage responsible drinking, and expect that you'll abide by the local laws regarding alcohol consumption.
The sex tourism industry is known to exploit vulnerable people and have negative consequences on communities, including undermining the development of sustainable tourism. For this reason, patronising sex workers will not be tolerated on our trips.
By travelling with us you are agreeing to adhere to these rules. Your group leader has the right to remove any member of the group for breaking any of these rules, with no right of refund.
If you feel that someone is behaving inappropriately while travelling with us, please inform your tour leader or local guide immediately. Alternatively, contact us on the emergency contact number detailed in the Problems and Emergency Contact section of this Essential Trip Information.
Feedback
After your travels, we want to hear from you! We rely on your feedback. We read it carefully. Feedback helps us understand what we are doing well and what we could be doing better. It allows us to make improvements for future travellers.
http://www.intrepidtravel.com/feedback/
Emergency contact
GENERAL ISSUES ON YOUR TRIP
While we always endeavour to provide the best possible holiday experience, due to the nature of travel and the areas we visit sometimes things can and do go wrong. Should any issue occur while you are on your trip, it is imperative that you discuss this with your group leader or our local representative straight away so that they can do their best to rectify the problem and save any potential negative impact on the rest of your trip.
We recognise that there may be times when your group leader/local partner may not be able to resolve a situation to your satisfaction - if this is the case, please ask the leader to speak to their direct manager.
You may also choose to provide details in your online feedback, which we ask you to complete within 30 days of the end of your trip. But we do ask you to be aware that it is very difficult for us to provide any practical help after the trip is complete.
For general contact details please use the following page: http://www.intrepidtravel.com/ourtrips/contact/
In the case of a genuine crisis or emergency Intrepid's Peru Operations Office can be reached on:
Intrepid's Local Operator: +51 9 9605 5559
Responsible travel
Our Responsible Travel Policy outlines our commitment to preserving the environment, supporting local communities, protecting the vulnerable and giving back to the places we travel. All our trip leaders, suppliers and staff are trained on these principles, and are core to us delivering sustainable, experience-rich travel.
Explore the different parts of our Responsible Travel Policy by visiting:
https://www.intrepidtravel.com/responsible-travel
Latin Americans can be very conscious of appearance so try to be casual but conservative in your dress. Outside of beach areas halter tops and very short shorts should not be worn. When visiting churches or religious sites shoulders and knees should be covered.
Intrepid and Playground Ideas.
Playground ideas was started in response for a worldwide need for more playgrounds. Using largely locally found materials means these playgrounds are cheap and can be put together by local people. Children provided with the opportunity for stimulating play in early childhood have improved ability and desire to learn leading to long term outcomes such as higher rates of employment and increased wages. Research has proven play interventions to be powerful, cost effective poverty reduction tools with sustained impact.
We are also proud to have Playground Ideas as a partner of The Intrepid Foundation, where our financial support will go directly towards building playgrounds. Every donation to The Intrepid Foundation from our travellers is matched by us dollar for dollar. To find out more or to make a donation, visit The Intrepid Foundation website https://www.theintrepidfoundation.org/playground-ideas
Accommodation notes
Accommodation is clean and simple. You'll mainly stay in small, locally-run, 2-3 star hotels and guesthouses, which reflect the character of the area,generally these will be a twin room with private facilities. Sometimes you'll stay in larger, more comfortable hotels or occasionally rustic accommodation with basic facilities. We use a variety of accommodation on most trips; chosen for their value for money, location and atmosphere. We also try and incorporate unique accommodation experiences, such as a night with a local tribe, or sleeping under the stars in the desert.
GENERAL ROOMING CONFIGURATIONS:
Family of two - All family groupings of two will be put into a twin room.
Family of three - Wherever possible we will put you in a triple room. Please be aware that in a handful of places triple rooms are in short supply. This means that, in practice, a triple room will often simply be a twin room with a mattress on the floor or a further bed squashed in. Where it is impossible to provide a triple room, you will have to decide which of your party takes the single room.
Family of four or more - You will most likely stay in two twin rooms. If and wherever possible we will aim put you in a quadruple room. Whilst we will do our very best to ensure that families are roomed close together (in some cases, we can arrange adjoining rooms), we can't guarantee this. Most family holidays occur during peak season and we sometimes have little to no control over where you will be put. You need to come prepared for this.
PERU
Due to local energy supply and infrastructure issues, please be prepared for some cold showers while travelling in Peru.
Travel insurance
Travel insurance is compulsory for all our trips. We require that, at a minimum, you are covered for medical expenses including emergency repatriation. We strongly recommend that the policy also covers personal liability, cancellation, curtailment and loss of luggage and personal effects.
When travelling on a trip, you won't be permitted to join the group until evidence of travel insurance and the insurance company's 24 hour emergency contact number has been seen by your leader.
If you have credit card insurance your group leader will require details of the participating insurer/underwriter, the level of coverage, policy number and emergency contact number rather than the bank's name and credit card details. Please contact your bank for these details prior to arriving in-country.
Your fellow travellers
As you and your family travel on a group trip you will be exposed to all the pleasures and maybe some of the frustrations of travelling in a group. Your fellow families will probably come from all corners of the world and likely a range of age groups too (for both parents and children). We ask you to be understanding of the various needs and preferences of your group - patience with your fellow  families is sometimes required for the benefit of everyone's travel experience. Remember too that you and your family have responsibilities to the group. If you are requested to be at a place at a certain time, ensure that you don't keep the rest of the group waiting. We have found time and time again that the very best trips we operate are those where the dynamics within the group work well - this takes just a little effort on your part. Due to privacy reasons we are unable to provide you with contact details and any personal information about your fellow families booked on your trip prior to departure.
Itinerary disclaimer
ITINERARY CHANGES:
Our itineraries are updated regularly throughout the year based on customer feedback and to reflect the current situation in each destination. The information included in this Essential Trip Information may therefore differ from when you first booked your trip. It is important that you print and review a final copy prior to travel so that you have the latest updates. Due to weather, local conditions, transport schedules, public holidays or other factors, further changes may be necessary to your itinerary once in country. The order and timing of included activities in each location may also vary seasonally to ensure our travellers have the best experience. Your tour leader will keep you up to date with any changes once on tour.
OPTIONAL ACTIVITIES:
A selection of optional activities are listed in the day-to-day itinerary. This isn't an exhaustive list and should be used as a guide only and are subject to availabilities. For our families we have priced an all inclusive package including entrance fees, transport and local guide where relevant to assist you with budgeting the exact amount required on tour. It may not be possible to do all the activities listed in the time available at each destination. The optional activities listed in your itinerary are activities that are available to you as a guideline and have been checked locally.
The decision to partake in any activity not listed above is entirely at your own discretion and risk. If you do have any complaint about or problem with, any such optional activity your claim should be directed to the activity provider and not to Intrepid Travel.
Accommodation
Hotel (8 nights),Homestay (1 night)
More from Peru
10 Days from$2,510
START: Cusco
FINISH: Lima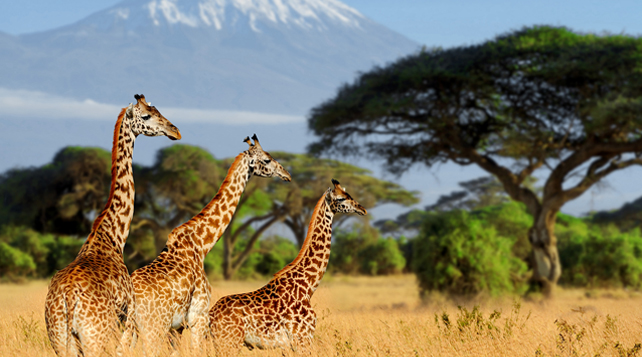 Kenya Safari!
Win a Classic African Adventure Tour to Kenya Overland Safari. Every NOVICA product purchased through the end of the year qualifies as an entry. Let the journey begin!