Northern Sudan Expedition
12 Days from $3,865
START: Khartoum
FINISH: Khartoum
AGES: Over 15
THEME: Expedition
Overview
Description
'You're going where?!' Expect to hear a lot of this – accompanied by a slack jaw and wide eyes – when you tell people you're heading to Sudan. Few people know that among vast stretches of sand dunes, Sudan holds some of the world's most incredible archaeological sites, ancient ruins and resilient cultures. That tucked under palm trees in oases you can meet people who live in Nubian houses painted with colourful murals, who speak unique languages and practice their own kind of Islam. On this truly Intrepid tour, you'll discover the remnants of great empires, learn powerful recent history in museums and from the locals you travel with, explore ancient cities and necropolises, and encounter modern Sudan in souks, chai houses and nomadic settlements along the way.
Start: Khartoum
Finish: Khartoum
Ages: Over 15
Theme: Expedition
Accommodation: Hotel (4 nights), Wild Camping with no facilities (4 nights), Homestay (2 nights), Permanent Tented Camp (1 night)
Destination: Khartoum
Highlights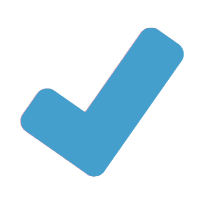 Ditch the phone and settle in for evenings spent stargazing at an endless sky – just one of the perks of wild camping in the Nubian Desert.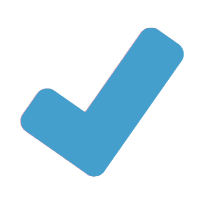 See an unforgettable sunrise over hundreds of pyramids at the Royal Necropolis of Meroe, watching as crumbling sandstone is warmed by the light of day.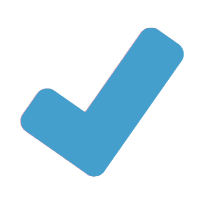 Discover surprisingly diverse scenery on an early morning volcano hike, drives through black basalt rock formations and numerous journeys across the River Nile.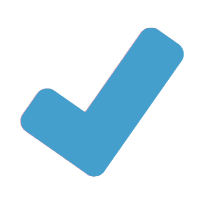 Watch an incredible display of faith and celebration as whirling dervishes from the Sufi Community twirl, dance and worship outside the tomb of Hamed el-Nil at sunset.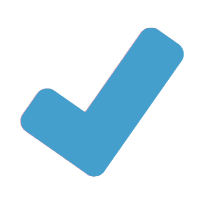 You can't do Sudan without a local. Your leader will introduce you to people in tiny villages, help you chat to Bisharin nomads and explain the complex history of this fascinating country.
Itinerary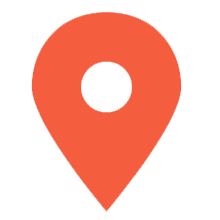 Day 1 : Khartoum
Assalam aleikum! Welcome to Khartoum, the capital of Sudan. If you have arranged your visa on arrival you will also receive a complimentary transfer to your hotel. Your adventure begins at 6 pm during a welcome meeting at your hotel. Tomorrow you'll enjoy a huge day of activities, tours and history lessons (the fun, immersive kind), so perhaps for today simply settle into your accommodation and get to know your fellow travellers over an optional dinner.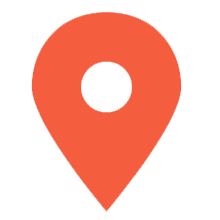 Day 2 : Khartoum
Get ready for a deep-dive tour of Khartoum and surrounds. Begin with a drive past the Presidential Palace, where English General Charles George Gordon was beheaded in 1885 after refusing to submit to the Mahdi rebellion on the grounds that Sudan was a de facto British protectorate. Sound complicated? That's why you've got a local leader to grill for a Sudanese perspective. Continue to the National Museum of Sudan, which houses – among other things – ancient Egyptian temples relocated from Lake Nasser. Continue your journey into history and cross the confluence of the Blue and the White Nile to Omdurman, the old capital of Sudan, to see the tomb of the famed Mahdi – the religious leader who declared himself the harbinger of the Day of Judgement. Drop in at the Khalifa's House Museum, an ethnographic museum, then absorb what you've learned over lunch at a Nile-front restaurant. In the afternoon, hit the biggest market in Sudan for some souk time. As the sun begins to set, journey to the tomb of Hamed el-Nil to watch the weekly Sufi ceremonial celebration of the whirling dervishes. This ritualised dance-like worship is captivating to watch.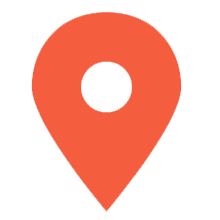 Day 3 : Old Dongola
Grab brekky then hit the road out of Khartoum, through the Western Desert and into Old Dongola. This journey takes about 6 hours and covers 400 kilometres, but the scenery is pretty incredible. With totally flat desert stretching in every direction, you'll get 360° views. Arrive in deserted Old Dongola and explore this once thriving Nubian city. You will be able to see the ruins of the seventh-century Church of the Granite Columns, plus the defensive structure archaeologists call the Throne Hall, and more. Continue travelling along the Nile, moving through picturesque villages with painted doors and flower murals.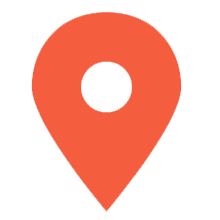 Day 4 : Tombos
Make tracks in the morning for the Tombos in the central Nubian Desert, breaking up the 4-hour drive with some fascinating stops along the way. Much of the population in Nubia lives in small communities tucked among the sand dunes, speaking a different language than the rest of the nation and practising a different kind of Islam. Stop at a village and admire the colourful houses shaded by palm trees, perhaps sharing a cup of spiced tea with the welcoming locals before sitting down to an included picnic lunch. Continue to the epic site of the ancient city of Kerma, including the only deffufa's (unique earthen temples) in known existence. Spend time in the small Kerma Museum, where seven granite statues depicting pharaohs discovered in 2003 are on display. Keep on trucking and arrive in Tombos in the late afternoon, no doubt ready to relax in your Nubian homestay.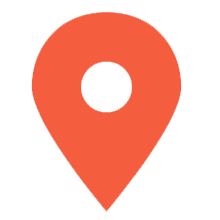 Day 5 : Soleb
Rise and shine for an exploration of an ancient granite quarry, including rock inscriptions and incomplete statue seemingly abandoned thousands of years ago. Continue to the Nile-front temples of Wadi As Subua, where hundreds of images dating from the prehistoric to Egyptian era can be seen. Keep on keeping on and visit the Third Cataract on the Nile, checking out the naturally shallow parts of the river that caused issues for ancient Egyptian sailors. Eat a picnic lunch, then cross the Nile on a local ferry, where you'll be sharing space with locals, donkeys, camels and goats. Reach Soleb in the late afternoon and head to the striking Temple of Soleb. With many remaining pillars and walls covered in hieroglyphic inscriptions, the structures are believed to date from 1500 BC. After another massive day, it's then time to retire to your Nubian homestay for dinner and chill time.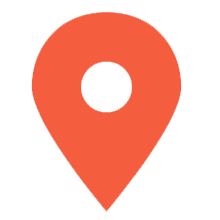 Day 6 : Karima
Hit the road again after breakfast and travel south to Karima, an approximately 5-hour journey that will be broken up with heaps of stops. Cross the Nile (via bridge) and return to asphalt road once again. Arrive in Karima in the afternoon and visit the site of El Kurru, an ancient royal necropolis for the Nubian royal family. See the partially collapsed tomb covered in images depicting the Pharaoh, the gods and colourful hieroglyphic inscriptions. After spending some time among the royal dead, continue to a photogenic petrified wood forest. Finally, arrive at your accommodation for the evening and enjoy a coffee and henna ceremony before dinner. It's a good idea to rest up tonight in preparation for an early start tomorrow.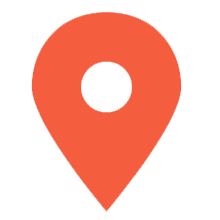 Day 7 : Atrun Crater
The sites that surround the nearby mountain of Jebel Barkal are particularly beautiful in the morning light, so an early start is on the cards today. A small sandstone mountain considered holy for thousands of years, Jebel Barkal's archaeological site is on the World Heritage list for good reason. See the temple dedicated to Pharaohs of the New Kingdom of Egypt and their patron deity, Amon. Cross the Nile again and visit the pyramids of Nuri. Take a little walk among the ancient ruins, then continue into the Bayuda Desert to this evening's place of rest, Atun Crater. The crater lies in the centre of the desert and plays a vital role as a source of salt for the Bisharin nomads who roam the area. Spend the evening in a wild camp under a sea of stars.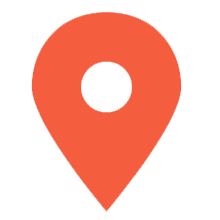 Day 8 : Abu Hamed (Nubian Desert)
After breakfast, summit the Hos El Dalan volcano on an approximately 1-hour hike. Gaze into the deep crater but be sure to keep your feet planted firmly on the ground – the slope inside is steep! Take in the views from the top, then descend and continue across the desert to the Nile, stopping en route to check out wells the region's nomadic groups use. Cross the Nile by ferry, stopping at Mograt Island for a quick stop before continuing across the water to Abu Hamed, where another night of wild camping awaits.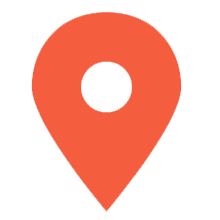 Day 9 : Meroe
Continue driving along the Nile today, passing the 5th cataract and stopping near the village of Berber for a glimpse of the excavations taking place at Dangeil. Continue to the Royal Necropolis of Meroe, a treasure trove of hundreds of pyramids that offer rare insight into life and death in ancient Nubia, located among undulating sand dunes. It's a real treat just to watch them approach, as several of the pyramids are well-preserved and thus stand out against the otherwise empty backdrop. Each pyramid has an attached funerary chapel and many of the original bas-reliefs that decorate the walls are still visible. Settle into your camp and relax. You can see the pyramids from tonight's accommodation, so be sure to watch the sunset behind them.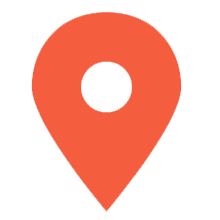 Day 10 : Meroe
Watch the sunrise over the crumbling pyramids, a sight to remember forever. Head back to camp for breakfast, then hit the road south once again. Leave the asphalt behind for 30 kilometres of desert track, travelling among iconic camel thorn trees. Stop in at the site of Mussawarat, located in a beautiful valley crowned by hills. See the ruins of a massive temple and the famous Great Enclosure – the boundary walls that surround it. Continue to Naga and visit a first-century temple – restored during a German archaeological mission – dedicated to the god Apedemak. Admire bas-reliefs that depict Apedemak, the Pharaoh, noblemen and several rituals. A few metres away there is a small structure called the 'kiosk' that appears to have Hellenistic elements. Settle into another wild camp for the evening.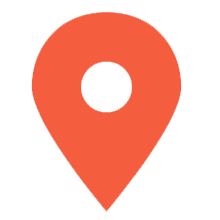 Day 11 : Khartoum
Eat breakfast at camp then drive to Shendi, a small town with a vibrant local market. Travel further south along its edge on beautiful desert road an taking a detour to see Sabaloka Gorge. Enjoy a picnic lunch with a view of granite boulders - the remnant of the rocky formations of the 6th Cataract . Begin the last leg of your journey to Khartoum, arriving in the afternoon. This evening, enjoy a well-deserved rest in a hotel bed.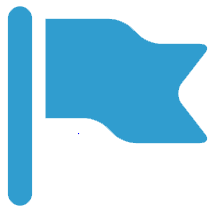 Day 12 : Khartoum
Your Northern Sudan Expedition comes to an end today after breakfast.
What's Included?
Meals
11 Breakfasts, 8 Dinners
Transport
Private 4WD vehicles
Accommodation
Hotel (4 nights), Wild Camping with no facilities (4 nights), Homestay (2 nights), Permanent Tented Camp (1 night)
Important Details
Joining Point
Finishing Point
Important information
1. This is an expedition trip and is new to our range this year. And while we have thoroughly researched every detail of the logistics, new destinations can sometimes throw us some unexpected surprises. More often than not, it'll be a great surprise. But every now and again there might be a hiccup. We like to think that's what puts the 'adventure' in 'adventure travel'.
2. As an expedition trip it requires a minimum of 4 people to depart. Please do not book any non-refundable flights or services before the trip is guaranteed to depart.
3. An optional single supplement is available on all nights of this trip, subject to availability. Please refer to your booking agent for further information.
4. If purchasing visas on arrival then an arrival transfer is included, please ensure the correct details are provided to Intrepid prior to your departure.
5. Please provide Intrepid with a scanned copy of your passport at least 2 months prior to the start of your trip. The passport should have minimum 6 months validity, 2 free consecutive pages and NO Israel visa or stamp).
Group leader
All Intrepid group trips are accompanied by one of our group leaders. The aim of the group leader is to take the hassle out of your travels and to help you have the best trip possible. Intrepid endeavours to provide the services of an experienced leader however, due to the seasonality of travel, rare situations may arise where your leader is new to a particular region or training other group leaders.
Your leader will provide information on the places you are travelling through, offer suggestions for things to do and see, recommend great local eating venues and introduce you to our local friends. While not being guides in the traditional sense, you can expect them to have a broad general knowledge of the places visited on the trip, including historical, cultural, religious and social aspects. At Intrepid we aim to support local guides who have specialised knowledge of the regions we visit. If you were interested in delving deeper into the local culture at a specific site or location then your leader can recommend a local guide service in most of the main destinations of your trip.
Safety
FIRE PRECAUTIONS: Please be aware that local laws governing tourism facilities in this region differ from those in your home country and not all the accommodation which we use has a fire exit, fire extinguishers or smoke alarms. BALCONIES: Some hotel balconies don't meet western standards in terms of the width of the balcony fence being narrower than 10cm. TRAFFIC AND DRIVING ON THE OTHER SIDE OF THE ROAD: Depending on where you come from please note that drivers in this part of the world may drive on the opposite side of the road from what you are used to. Look both ways before crossing any road. Traffic can be a little more chaotic than you might be used to at home. Be aware! SEAT BELTS: Please be aware that local laws governing transportation safety may differ from those in your home country and not all the transport which we use is able to provide seat belts. PICK POCKETING & PERSONAL SAFETY: While travelling there is always the risk of pick-pocketing and petty theft, particularly in the more touristy cities. We recommend that you exercise caution when walking at night and encourage you to walk in groups and only on main, well-lit thoroughfares. Be particularly vigilant on public transport. Simple measures like carrying your day pack on your front, not hanging your bag over the back of your chair or on the floor and wearing a money belt will reduce any chance that your valuables should go missing. WATER SAFETY: Please take care when taking part in any activities in the ocean, river or open water, where waves and currents can be unpredictable. It's expected that anyone taking part in water activities is able to swim and have experience in open water. All swimmers should seek local advice before entering the water. TRAVEL ADVICE & TRAVEL INSURANCE We recommend that you check your government's advice in relation to the areas you will be visiting for their latest travel information before departure and ensure that your travel insurance covers you for all areas your itinerary covers.
Many national governments provide a regularly updated advice service on safety issues involved with international travel. We recommend that you check your government's advice for their latest travel information before departure and ensure that your travel insurance covers you for all areas your itinerary covers. Please refer to our website's safety page for links to major travel advisories and updates on safety issues affecting our trip. We strongly recommend the use of a neck wallet or money belt while travelling, for the safe-keeping of your passport, air tickets, cash and other valuable items. Leave your valuable jewellery at home - you won't need it while travelling. Many of our hotels have safety deposit boxes, which is the most secure way of storing your valuables. A lock is recommended for securing your luggage. Your leader will accompany you on all included activities, however during your trip you'll have some free time to pursue your own interests, relax and take it easy or explore at your leisure. While your leader will assist you with the available options in a given location, please note that any optional activities you undertake are not part of your Intrepid itinerary, and Intrepid makes no representations about the safety of the activity or the standard of the operators running them. Please use your own good judgement when selecting an activity in your free time. Please also note that your Leader has the authority to amend or cancel any part of the trip itinerary if it's deemed necessary due to safety concerns. For more details on the type of conditions and safety standards you can expect on your trip, please refer to Intrepid's operational safety policy on our website. We recommend that you take a moment to read through this information before travelling, and would appreciate any feedback on how well it's being implemented in the field: www.intrepidtravel.com/safety
BILHARZIA Bilharzia is a parasitical disease which is usually spread by swimming in contaminated water. It can be assumed that the infection is present, to a greater or lesser extent, in almost all water sources, but most especially in shallow reedy waters in the vicinity of villages. Although the adult parasites do not themselves cause a great deal of harm, after about 4-6 weeks they start to lay eggs, which triggers an intense but usually ineffective immune response, the symptoms of which can include fever, cough, abdominal pain, and an itchy skin complaint known as safari itch. After a while the symptoms settle down and the patient is left with a sense of feeling tired all the time.
Visas
PASSPORT
As a general rule most countries expect that your passport has a minimum of 6 months validity remaining. Please ensure the name on your passport matches the name on your booking and airline tickets. Your passport details are required to complete your booking. Your consultant will contact you when this is required. Take a copy of the main passport pages and other important documents with you, and leave another copy at home with family or friends.
VISAS
Visas are the responsibility of the individual traveller. Entry requirements can change at any time, so it's important that you check for the latest information. Please visit the relevant consular website of the country or countries you're visiting for detailed and up-to-date visa information specific to your nationality. Your consultant will also be happy to point you in the right direction with acquiring visas. Visas can take several weeks to process, so familiarise yourself with any requirements as soon as you have booked your trip to allow for processing time.
SUDAN:
All nationalities (except Egyptians, over 45 years old) must have a valid tourist visa to enter Sudan.
VISA ON ARRIVAL
Please provide Peregrine with a scanned copy of your passport at least 2 months prior to the start of your trip. The passport should have minimum 6 months validity, 2 free consecutive pages and NO Israel visa or stamp).
We will then send a scan copy of the landing permits you will require. You must print out and show it when checking in for the Khartoum flight. Failing to print and show the landing permit will deny you access to the flight. On arrival you will receive the original and have the visa sticker placed in the passport.
The cost for visa on arrival is 235 USD for NON US citizens or 285 USD for US citizens. This amount includes a service fee for arrangements of the landing permit. This to be paid cash locally to the customs officer.
VISA THROUGH THE EMBASSY
Please provide uswith a scanned copy of your passport at least 2 months prior to the start of your trip. The passport should have minimum 6 months validity, 2 free consecutive pages and NO Israel visa or stamp). We will then provide you with an invitation letter. With this document it is possible to apply for the visa directly at the Sudanese Embassy. Costs vary dependent on the embassy.
Why we love it
Ditch the phone and settle in for evenings spent stargazing at an endless sky – just one of the perks of wild camping in the Nubian Desert.
See an unforgettable sunrise over hundreds of pyramids at the Royal Necropolis of Meroe, watching as crumbling sandstone is warmed by the light of day.
Discover surprisingly diverse scenery on an early morning volcano hike, drives through black basalt rock formations and numerous journeys across the River Nile.
Watch an incredible display of faith and celebration as whirling dervishes from the Sufi Community twirl, dance and worship outside the tomb of Hamed el-Nil at sunset.
You can't do Sudan without a local. Your leader will introduce you to people in tiny villages, help you chat to Bisharin nomads and explain the complex history of this fascinating country.
Is this trip right for you
Alcohol is not allowed in Sudan and it is not possible to purchase.
Some nights will be spent sleeping desert camping. This is camping at its most basic. Everything you require for the night will be provided however there will be no facilities apart from a camp toilet. But hey…that's what adventures are made of!
Health
YELLOW FEVER:
A valid international certificate of vaccination against Yellow Fever is required in many countries if you are arriving from a country with risk of yellow fever. You may need to present this on arrival at the airport or border crossing. Some countries will refuse entry if you are unable to present your certificate. It's also quite common for your home country to request a Yellow Fever certificate on your arrival back home.
It is your responsibility to check with your doctor well in advance of leaving home about the Yellow Fever requirements for the countries you'll be visiting.
All travellers need to be in good physical health in order to participate fully on this trip. When selecting your trip please make sure you have read through the itinerary carefully and assess your ability to cope with our style of travel. Please note that if, in the opinion of our group leader or local guide, any traveller is unable to complete the itinerary without undue risk to themselves and/or the rest of the group, we reserve the right to exclude them from all or part of a trip without refund.
You should consult your doctor for up-to-date medical travel information or for any necessary vaccinations and anti-malarial requirements before departure. We recommend that you carry a first aid kit as well as any personal medical requirements (including a spare pair of glasses) as they may not easily be obtained at the locations on this trip.
DRINKING WATER:
As a rule we recommend you don't drink tap water, even in hotels, as it may contain much higher levels of different minerals than the water you are used to at home. For local people this is not a problem as their bodies are used to this and can cope, but for visitors drinking the tap water can result in illness. Generally this isn't serious, an upset stomach being the only symptom, but it's enough to spoil a day or two of your holiday. Many hotels and lodges provide safe drinking water, while bottled water is another alternative. Water consumption should be about two litres a day. Rehydration salts, motion sickness tablets, and diarrhoea blockers are available from many pharmacies.
Food and dietary requirements
Alcohol is not allowed in Sudan and it is not possible to purchase. Luggage will be scanned when entering the country and any alcohol found will be confiscated.
Your group leader will endeavour to cater for specific dietary requirements where possible, and vegetarianism and gluten intolerance will be catered for in most instances. Please notify your group leader of any dietary requirements in your group meeting at the start of the trip.
For those suffering from particular food allergies, your group leader will endeavour to disclose to their fullest knowledge the main ingredients in dishes being consumed. It is, however, your personal responsibility to ensure that you do not ingest any foods to which you are allergic.
Money matters
When it comes to money matters on the trip, every traveller is a little different. You know your spending habits better than we do, so please budget a sensible amount for things like meals not included, drinks, shopping, optional activities, tipping and laundry. It's always better to bring a little more than you think you'll need.
Also make sure you've read your trip details thoroughly so you know what's included in the trip price and what isn't. This should make budgeting a little easier. You'll find this info in the Inclusions section of your Essential Trip Information (that's this document).
Please note: all recommendations for additional costs, tipping etc. are in USD. You will need to convert these into the relevant local currency.
MEALS NOT INCLUDED
Breakfast, dinner and most lunches are included while camping on our overland safaris.
For lunches not included, a budget of USD10 to USD15 per meal will be more than sufficient.
For dinners not included, your leader will normally recommend options and restaurants where you can safely try the local specialties of the region. Expect meals to cost between USD12 to USD25 for a main.
These are indicative prices only. If you are in a tight budget and are happy to try local food, you can eat cheaper than this.
TIPPING
Gratuities aren't compulsory on your trip, but they can make a big difference to locals employed in the tourism industry. If you are happy with the services provided, a tip is an appropriate way to thank them. While it may not be customary to you, it is of great significance to the people who will take care of you during your travels, inspires excellent service, and is an entrenched feature of the tourism industry across many destinations. Usually the equivalent of around USD7 to USD14 per person, per day to cover all tips is fine.
TIPPING GUIDE
To give you a bit of guidance, we've put together the following tipping notes. These are just suggestions, based on feedback from past travellers and our staff on the ground.
- Your Crew (including Leaders, Drivers and Cooks): You may also consider tipping your crew for outstanding service throughout your trip. The amount is entirely a personal preference; however as a guideline USD2 to USD4 per staff member, per day can be used. Of course you are free to tip more or less as you see fit, depending on your perception of service quality and the length of your trip. It is best to then divide these amounts into separate envelopes for each crew member. Remember, a tip is not compulsory and should only be given when you receive excellent service.
- Local guides: Throughout your trip you may at times have a local guide in addition to your leader. We suggest around USD2 per person, per day for local guides.
- Basic restaurants: When checking the bill, if there's an addition of 10% service charge, there's no requirement for tipping. Otherwise, 10% of the total bill amount is appropriate.
TIPPING KITTY
Over the years we have found that many of our travellers find the need for tipping to be both tiresome and embarrassing, especially if they don't have the correct small change. To overcome this, your leader might raise the idea of a group tipping kitty. At your group meeting, your tour leader may discuss the idea of running this kitty, whereby everybody contributes an equal amount and then your tour leader pays the tips as you go. The leader will keep a running record of all monies spent (except restaurant tips). The record can be checked at any time and any money remaining at the end of the tour returned to group members. This kitty does not include tips for your leader and crew.
EMERGENCY FUNDS
We try to plan for every eventuality, but there are still some things beyond our control. Please make sure you bring an extra USD500 for emergencies (e.g. natural disasters or civil unrest). Sometimes these things necessitate last minute changes to our itineraries, and we can't guarantee there won't be some extra costs involved.
CREDIT CARDS, ATMS AND MONEY EXCHANGE:
Credit cards are generally accepted in tourist shops and some restaurants across Africa. Visa and Mastercard are generally preferred over American Express, Diners, etc. Smaller venues take cash only. Foreign currency is easily changed at exchange bureaus and they generally offer the best rates.
With ATMs being increasingly available in the many major towns and cities and even some campsites, credit or debit cards are a convenient way to access money. Be aware that your withdrawing limit may vary from country to country (regardless of your withdrawing limit in your home country) and it can be as low as the equivalent to USD100 per day. Throughout Africa, cards with the Visa logo are most readily recognised, although MasterCard is also accepted in most places. A charge is made for each international transaction - please check with your bank how much this fee will be. Check with your bank before leaving home that your card can be used as a debit card in Africa. You may also want to notify your bank that you are visiting Africa as it's not unknown for banks to freeze cards which show sudden transactions in other countries. If you're on a multi-country tour, your tour leader will be able to give you an approximate idea of how much money you may need for your stay in each country.
PLEASE NOTE: Many businesses and banks in Africa, especially East Africa, do not accept US dollar notes older than 2006. If you are bringing USD, we strongly recommend large bills in good condition, 2006 series onwards only. Any old or damaged notes may not be accepted.
SUDAN:
The official currency of Sudan is Sudanese Pounds (SDG). Cash is recommended over credit cards, and there are only limited ATM facilities in Khartoum. Money should be exchanged only at official exchange bureax and banks, and make sure you retain your receipts. There are severe penalties for changing money on the black market. USD and EUR are easiest to exchange, although GBP can also be exchanged in Khartoum. Traveller's cheques are not recommended.
Credit card and debit cards are NOT accepted in Sudan. Please bring enough Euro or USD to last your trip. Bring clean, uncreased notes, preferably in denominations of US$50 or US$100 printed since 2006.
The use of video cameras at archaeological sites incur a fee of USD 20 per site.
What to take
We recommend you pack as lightly as possible and make sure that you are able to carry and lift your own luggage, and walk with it for short distances. Most travellers carry their luggage in a backpack, although an overnight bag with a shoulder strap would suffice if you travel lightly. Smaller bags or backpacks with wheels are convenient although we recommend your bag has carry straps. You'll also need a day pack/bag to carry water and a camera etc for day trips.
Below are some ideas and helpful tips on what you specifically need for this trip.
ESSENTIALS:
- Sleeping bag. We recommend a 3–4 season sleeping bag because it can get very cold at night in desert and mountainous regions.
- Pillow or travel pillow.
- Travel towel.
- Closed in shoes. We highly recommend that you take a pair of comfortable, closed-in walking shoes. Closed-in shoes will help to protect your feet from cuts and scratches when walking through bush/grass-lands, and will also act as a barrier protection in rare cases against bites or stings from dangerous animals in this environment.
- Lightweight long clothing. You will need to bring a mixture of lightweight clothing, some warm items for the evenings. Please no shorts for both men and women, and no sleeveless tops for women as Sudan is a Muslim country. Ex-military or military style clothing and equipment is NOT recommended.
- Warm fleece and beanie for morning and evening activities.
- Sun protection - hat, sunscreen, sunglasses
- Insect repellent.
RECOMMENDED:
- A good quality, high-beam headlamp or torch for camping.
- Waterproof/windproof jacket is a good idea for wet days, and early morning or evening activities when it can be cool.
- Personal medical kit. Large kits will be on hand at the lodges and from your leader (on trips that have a dedicated trip leader) but we recommend you carry items such as mild pain killers, electrolytes and bandaids.
- Camera with spare battery or power bank.
OPTIONAL:
- Ear plugs to guard against a snoring room-mate.
- A good book, a journal or smart phone with music player.
LUGGAGE LIMIT:
Please keep your luggage to a minimum. One small soft-sided bag plus a day pack (no more than 15-20kgs in total per person) is essential.We recommend against bringing hard/externally framed suitcases as they are difficult to store and can damage equipment and other travellers' belongings. If your trip is beginning and ending at the same location, excess luggage can usually be stored at your arrival/departure hotel and can be collected after your trip.
VALUABLES:
Please try to avoid bringing unnecessary valuables, and use your hotel safe. It's also a good idea to purchase a money belt or pouch that is easily hidden. We strongly recommend that you photocopy all important documents e.g. air tickets, passport, vaccination certificate, etc. and keep the copies separate from the originals. While not valid, a photocopy makes it very much easier to obtain replacements if necessary.
BATTERIES/POWER:
Our trips have access to power to recharge batteries for phones and cameras every couple of days. We always recommend that you carry an extra battery or powerbank just in case.
CONSERVATIVE DRESS FOR WOMEN:
In many parts of Africa women travelers should dress modestly as there is a wide range of cultural differences. Wear skirts or shorts that reach just above the knee and tops that cover shoulders at a minimum.
A couple of rules
Everyone has the right to feel safe when they travel. We don't tolerate any form of violence (verbal or physical) or sexual harassment, either between customers or involving our leaders, partners or local people. Sexual relationships between a tour leader and a customer are strictly forbidden.
Use or possession of illegal drugs will not be tolerated on our trips. If you choose to consume alcohol while travelling, we encourage responsible drinking, and expect that you'll abide by the local laws regarding alcohol consumption.
The sex tourism industry is known to exploit vulnerable people and have negative consequences on communities, including undermining the development of sustainable tourism. For this reason, patronising sex workers will not be tolerated on our trips.
By travelling with us you are agreeing to adhere to these rules. Your group leader has the right to remove any member of the group for breaking any of these rules, with no right of refund.
If you feel that someone is behaving inappropriately while travelling with us, please inform your tour leader or local guide immediately. Alternatively, contact us on the emergency contact number detailed in the Problems and Emergency Contact section of this Essential Trip Information.
Feedback
After your travels, we want to hear from you! We rely on your feedback. We read it carefully. Feedback helps us understand what we are doing well and what we could be doing better. It allows us to make improvements for future travellers.
http://www.intrepidtravel.com/feedback/
Emergency contact
In case of a genuine crisis or emergency, you can reach our local operator on the number below:
GENERAL ISSUES ON YOUR TRIP
While we always endeavour to provide the best possible holiday experience, due to the nature of travel and the areas we visit sometimes things can and do go wrong. Should any issue occur while you are on your trip, it is imperative that you discuss this with your group leader or our local representative straight away so that they can do their best to rectify the problem and save any potential negative impact on the rest of your trip.
We recognise that there may be times when your group leader/local partner may not be able to resolve a situation to your satisfaction - if this is the case, please ask the leader to speak to their direct manager.
You may also choose to provide details in your online feedback, which we ask you to complete within 30 days of the end of your trip. But we do ask you to be aware that it is very difficult for us to provide any practical help after the trip is complete.
Intrepid's Local Operator: 0039 331 5416663
Responsible travel
Our Responsible Travel Policy outlines our commitment to preserving the environment, supporting local communities, protecting the vulnerable and giving back to the places we travel. All our trip leaders, suppliers and staff are trained on these principles, and are core to us delivering sustainable, experience-rich travel.
Explore the different parts of our Responsible Travel Policy by visiting:
https://www.intrepidtravel.com/responsible-travel
http://www.intrepidtravel.com/ourtrips/rt/responsibletraveller
Accommodation notes
If you require a Sleep Apnea Machine to sleep please ensure that it is battery operated. Lodges and Permanent Tented Camps are often powered by generators which are turned off during the night.
Accommodation on this trip includes wild camping in tents with mattresses supplied. There are no facilities on these nights apart from a basic camp toilet and a bucket shower. You are required to bring your own sleeping bag , travel pillow and travel towel.
Travel insurance
Travel insurance is compulsory for all our trips. We require that, at a minimum, you are covered for medical expenses including emergency repatriation. We strongly recommend that the policy also covers personal liability, cancellation, curtailment and loss of luggage and personal effects.
When travelling on a trip, you won't be permitted to join the group until evidence of travel insurance and the insurance company's 24 hour emergency contact number has been seen by your leader.
If you have credit card insurance your group leader will require details of the participating insurer/underwriter, the level of coverage, policy number and emergency contact number rather than the bank's name and credit card details. Please contact your bank for these details prior to arriving in-country.
Your fellow travellers
As you travel on a group trip you will be exposed to all the pleasures and maybe some of the frustrations of travelling in a group. Your fellow travellers will probably come from all corners of the world and likely a range of age groups too. We ask you to be understanding of the various needs and preferences of your group - patience with your fellow travellers is sometimes required for the benefit of everyone's travel experience. Remember too that you have responsibilities to the group. If you are requested to be at a place at a certain time, ensure that you don't keep the rest of the group waiting. We have found time and time again that the very best trips we operate are those where the dynamics within the group work well - this takes just a little effort on your part. Due to privacy reasons we are unable to provide you with contact details and any personal information about your fellow travellers booked on your trip prior to departure.
SINGLE TRAVELLERS:
Our group trips are designed for shared accommodation and don't involve a compulsory single supplement. Single travellers share with people of the same gender in accommodation ranging from twin to multishare. Some of our itineraries have accommodation booked on a mixed gender share basis and where applicable this will be specified in our Essential Trip Information. On a selection of our trips, you have the option to pay a single supplement to ensure that you have your own accommodation (where available). Please note that this only applies to accommodation during the tour - pre-trip and post-trip accommodation will be booked on a single room basis.
Itinerary disclaimer
ITINERARY CHANGES:
Our itineraries are updated regularly throughout the year based on customer feedback and to reflect the current situation in each destination. The information included in this Essential Trip Information may therefore differ from when you first booked your trip. It is important that you print and review a final copy prior to travel so that you have the latest updates. Due to weather, local conditions, transport schedules, public holidays or other factors, further changes may be necessary to your itinerary once in country. The order and timing of included activities in each location may also vary seasonally to ensure our travellers have the best experience. Your tour leader will keep you up to date with any changes once on tour.
Accommodation
Hotel (4 nights),Wild Camping with no facilities (4 nights),Homestay (2 nights),Permanent Tented Camp (1 night)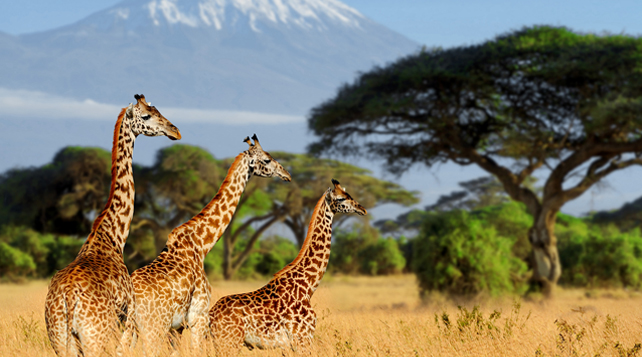 Kenya Safari!
Win a Classic African Adventure Tour to Kenya Overland Safari. Every NOVICA product purchased through the end of the year qualifies as an entry. Let the journey begin!