North India Adventure
Overview
Description
Rose-hued cities, time-worn desert forts, and holy rivers – discover North India on this 22-day tour. From ancient ruins that punctuate peaceful countryside and everyday city life that swirls with colour and noise, India's energy will leave you giddy with excitement and sporting a smile that's wider than the Ganges. Deeply spiritual yet never dull or somber – the sites of North India are as alive as a crowded laneway, as vast as the Thar Desert sands, as humbling as a Varanasi dawn and as intricate as the Amber Fort. Give your senses a well-earned kick and delve into a North Indian adventure that ticks all the boxes.
Start: Delhi
Finish: Delhi
Ages: 15 - 99
Theme: Explorer
Accommodation: Camping (with basic facilities) (1 night), Permanent tent (2 nights), Heritage Property (4 nights), Hotel (10 nights), Overnight sleeper train (3 nights), Resort (1 night)
Destination: Delhi
Highlights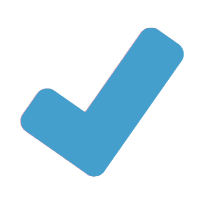 Eat memorably with a Rajasthani feast in the Thar Desert, dinner in a restored Alipura palace, cheese-stuffed parathas (flatbread) on a Delhi street corner, and more.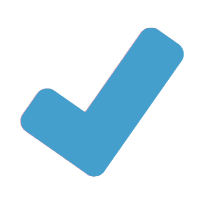 Safari through Panna National Park in search of sloth bears, leopards, and tigers – the population of the latter is thriving after regenerated from the brink of extinction.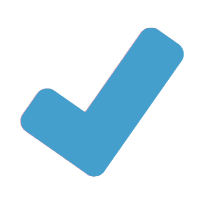 Watch the sunrise from a boat cruising slowly along the Ganges, watching as the banks of the sacred river stirs to life.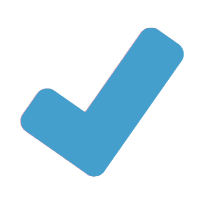 Check out the explicit erotic carvings of the 'Kama Sutra' temples in Khajuraho, built over 1000 years ago for purposes still hotly debated.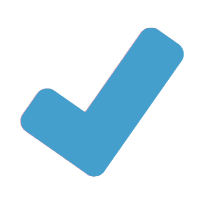 Contrast icons like the Taj Mahal and the ghats of Varanasi with more intimate experiences like a meal with a local family in Chanderi and wandering temples in Orchha.
Itinerary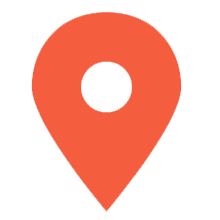 Day 1 : Delhi
Namaste! Welcome to Delhi. India's capital is an exciting city with abundant historical sites, museums and bazaars. Your adventure begins with a welcome meeting at 6 pm. Please look for a note in the hotel lobby or ask reception where it will take place, and make sure you've got your insurance info and next of kin details to pass on to your leader. If you arrive with time to spare, rejoice! There's so much to do in Delhi and we won't have time to cover it all in this trip. Perhaps visit the palatial Humayun's Tomb, the towering and intricately carved 12th-century Qutub Minar or the historic Red Fort.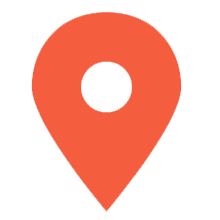 Day 2 : Delhi/Overnight Train
Ah, Delhi in the morning. It's chaotic, sure, but the energy is invigorating. Set off on the city's modern metro system to explore the sights and sounds of Old Delhi on a guided walking tour. They really don't make traffic jams like this anywhere else, and you'll see what it's like as you inch your way through the streets around Chandni Chowk marketplace in a traditional cycle rickshaw. Visit Jama Masjid, Delhi's oldest and India's largest mosque, and then stop by the Sheeshganj Gurudwara (Sikh Temple) to learn about the Sikh beliefs and practises. Tonight, transfer to the train station and mentally prepare yourself for the 19-hour, overnight journey ahead. Local vendors will board with various goods along the way, but it's a good idea to bring some of your own food for the journey too. Riding the rails in India is an experience you'll never forget.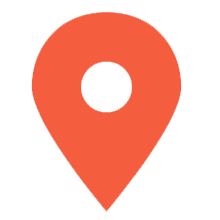 Day 3 : Jaisalmer
You're scheduled to arrive in Jaisalmer at around midday, depending on any delays. Dump your luggage at the hotel and pack a small overnight bag – it's safari time. Head into the dunes of the Thar Desert in a jeep. Meet your guides and your ride for the rest of the journey – a camel. Set off on a three-hour ride to your basic campsite, where your guides will get a fire going to cook a traditional Rajasthani dinner while you relax and watch the sunset. You'll be able to buy bottled water and soft drinks tonight, but there are no facilities like running water. Because of this, we recommend you bring hand sanitiser and other toiletries. Toilets are a simple long-drop style. Stretch out under a star-studded sky and spot constellations as you drift to sleep.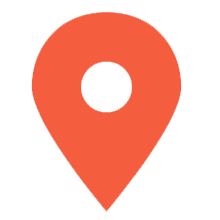 Day 4 : Jaisalmer
Mount your camel for the return journey to Jaisalmer this morning. Take a walking tour of the city and learn the history of the ornate sandstone buildings. Later, explore at your own pace. Perhaps wander among the intricately carved statues of the Jain Temples or visit the Folklore Museum to learn more about Rajasthani culture. With its imposing parapets and towers, the Old Town is full of steep stonewalls that lead to your accommodation for the evening – the havelis. These private mansions once homed Jaisalmer's nobility and resemble small palaces. They make a very comfortable base after a long day of sightseeing.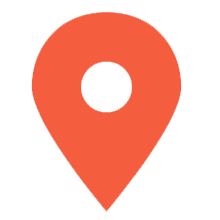 Day 5 : Jodhpur
Answer the call of (arguably) the nation's best lassi and most striking vistas today and head to Jodhpur. It's a six-hour train ride away, but it's worth it once you see the ancient fort towering over thousands of cobalt-blue buildings. Get your bearings on a walking tour around the Old City and visit Sadar Bazaar, one of the oldest markets in India. Stroll through spice and vegetable stalls, past juice sellers and sari peddlers and maybe give your haggling skills a road test. The rest of the day is free, so perhaps grab one of the lassis we mentioned and pound the pavement in search of a dal baati. This dal and bread dish doesn't sound too exciting, but this delicious meal is a Rajasthani classic for a reason.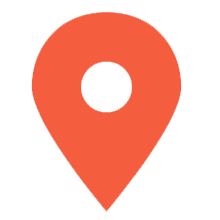 Day 6 : Nimaj
India be can be an intense place to travel. Seek a little peace and quiet today in rural Rajasthan. Take a two-hour drive to the tiny town of Nimaj. A relaxed and quiet place, Nimaj is the opposite of a tourist trap and the perfect place to spend a day unwinding. Take a walking tour of the town with your leader, then spend the afternoon and evening as you please. Perhaps chat with the locals and learn more about their day to day life, take a stroll or relax with a book under the shade of a tree.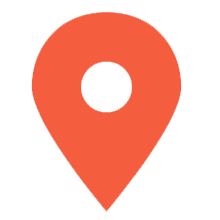 Day 7 : Jaipur
Hit the road and make tracks for Jaipur. Arrive and jump on an auto-rickshaw to the hotel, dump your luggage and set out on a short tour of Jaipur. A city bathed in pink, Jaipur is full of elegant buildings and delightful bazaars. The honeycomb-esque Palace of the Winds, constructed from red and pink sandstone, is a highlight of the guided walk today. After the tour, maybe follow the crowds to the markets and shop for artisan goods and semi-precious stones. Tonight, visit yet another opulent pink building, this time in the form of a cinema. The iconic Raj Mandir Cinema plays Bollywood blockbusters and tonight you'll get to see one of these great tales unfold before your eyes.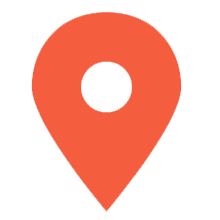 Day 8 : Jaipur
For many travellers, a hot air balloon ride over the 'Pink City' is one of the highlights of their trip. Ballooning can be done on the morning of Day six between September and June. For additional information, please see the important notes section of Essential Trip Information. If you're afraid of heights, or just don't fancy a float, maybe check out the Royal City Palace or one of the five quirky astronomical observatories built by Jaipur's founder. Later this afternoon, visit the Amber Fort. Set on a hilltop overlooking Maota Lake, the fort is a superb example of Rajput architecture. Entering the glittering Sheesh Mahal (Hall of Mirrors) is also something you won't soon forget.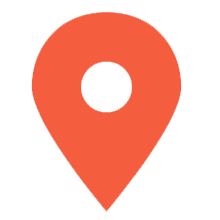 Day 9 : Agra
Head east to Agra in a public vehicle, stopping en route to see the breathtaking imperial gate of Fatehpur Sikri. Rich in Mughal heritage, Agra is a city of gardens, temples and open rooftops. Even if you've never heard of it, you'll probably recognise its most famous attraction – the Taj Mahal. See this awesome monument upon arrival, taking in the splendour of the white marble mausoleum built by Emperor Shah Jahan as a memorial to his wife Mumtaz. The rest of the day is free to explore the city. There will be a meeting at 6 pm to welcome any new travellers joining you on the next stage of your adventure.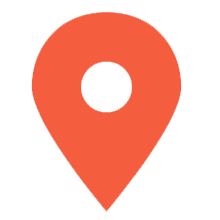 Day 10 : Chanderi
Bid farewell to any travellers leaving you at this stage of the tour, the catch a morning train from Agra to Lalitpur (approximately 4 hours). From here take a private jeep from Lalitpur to Chanderi (approximately 2 hours), a small medieval town that's home to a multicultural mix of Muslims, Hindus and Jains. While it's off the beaten tourist track, Chanderi is nonetheless full of historic Jain temples and fascinating history. Enjoy dinner in the home of our local guide and get to know him and his family over the meal.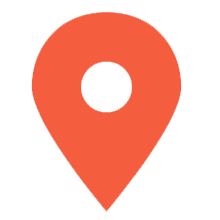 Day 11 : Chanderi
Visit Chanderi Museum, which boasts objects dating from between the tenth and 12th century. Join your guide for a look around Chanderi's temples and mosques. Continue to the ruins of the 15th-century Badal Mahal Darwaza. Enjoy a picnic lunch together at the site of the ruins and spend the rest of the day as you wish.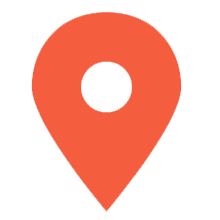 Day 12 : Orchha
Drive to Orchha (approximately 5 hours). Situated on the banks of the Betwa River, Orchha has changed little over the centuries. Originally a hunting area, it became the capital of the Bundela rajas and, as a result, Orchha has more temples and palaces than you would expect of such a small town. Experience an evening puja ceremony at the Ram Raja Temple.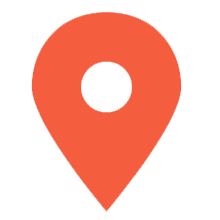 Day 13 : Orchha
Visit the stunning Orchha Palace, built by Bir Sing Deo for his friend and Mughal ruler Jehangir. Visit Taragram, a unique responsible tourism project. This recycled papermaking plant was set up to give women in the area a chance to work outside traditional roles normally afforded to them. Afterwards, choose whether you would like to relax on your own or participate in an optional cooking demonstration (and meal) at the home of a local family.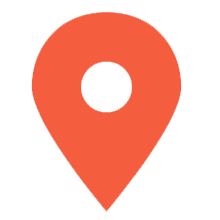 Day 14 : Alipura
Depart Orchha around 9 am for a 3-hour drive to Alipura. Arrive around midday and head out on a guided village walk. This evening enjoy a group dinner at Alipura Palace.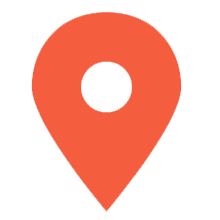 Day 15 : Khajuraho
Drive to Khajuraho (approximately 3 hours), home to the 'Kama Sutra' Temples built during the Chandela Dynasty 1000 years ago. Embark on a tour of the western temple complex. The purpose of the delicate, erotic carvings is open to interpretation. Later, visit a local Hindu family for a home-cooked vegetarian meal in a welcoming setting. Tonight you can choose to chill out or catch a optional classical dance performance.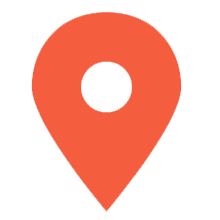 Day 16 : Panna National Park
Rise and shine for an early morning drive to Panna National Park (approximately 90 mins), the site of a wildlife regeneration success story. In 2009 there were no tigers left in the region due to poaching, but currently there are thought to be around 35 tigers roaming the park. Spend the day relaxing and then head out on an evening safari. Keep your eyes peeled and your camera ready and look out for sloth bears, spotted deer, mongoose, leopards and jungle cats, as well as tigers.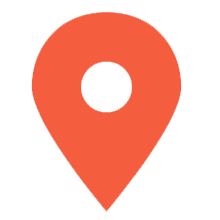 Day 17 : Panna National Park – Overnight train
Embrace another early start to seek out more wildlife on a safari. Afterwards, drive to Satna (approximately 2 hours.) This evening, board our overnight train for the 10-hour journey to Varanasi. Your tour leader will help you purchase snacks at the station and ensure you stock up on water for the trip ahead.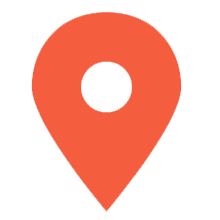 Day 18 : Varanasi
Arrive around 5 am and make use of a day room to freshen up before heading out for the day to explore at your leisure. The ultimate destination for all Hindu pilgrims, Varanasi is full of temples, shrines and devotees. Perhaps visit the Ram Nagar Fort which lies about 14 kilometres from Varanasi on the opposite bank of Ganges. Built by Maharaja Balwant Singh in the 18th century, it's the ancestral home of the Maharaja of Banaras. This evening, soak up the magical atmosphere of a candle flower ceremony while you take an included cruise along the Ganges.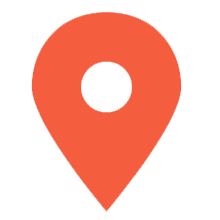 Day 19 : Varanasi
Start your day with a sunrise boat ride on the Ganges, passing the many ghats and temples along the river. The rest of the day is free for you to wander the laneways and ghats of this holy city. Maybe find a sunny spot and watch cricket games, haircuts, religious lessons and the comings and goings of life along the Ganges.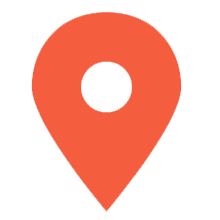 Day 20 : Varanasi – Overnight train
Enjoy a free day in Varanasi. Make use of a shared day room to store your luggage while you explore. Depart Varanasi this evening around 7 pm on the 12-hour overnight train to Delhi. This is another long journey.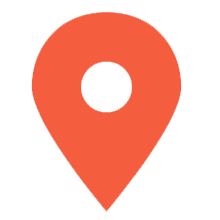 Day 21 : Delhi
Today you can choose to join your leader and fellow travellers new to Delhi on another sightseeing tour of the city, though please note you have already participated in the same itinerary. If you'd prefer to try something new, consider taking an Urban Adventure like Gandhi's Delhi to discover philosophy and historic sites at the same time. This afternoon is free for further exploration or jump on an Urban Adventure. In the evening perhaps enjoy an optional dinner with your fellow travellers.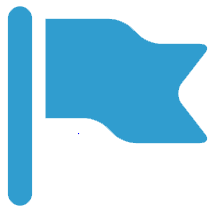 Day 22 : Delhi
There are no activities planned for the final day and you're able to depart the accommodation at any time. Check out time from the hotel is 12 noon. If you are departing later, you can arrange luggage storage at the hotel. If you decide to stay an extra couple of days, there are plenty of activities in and around the city to enjoy. Airport transfers and additional accommodation are available to book in advance should you wish to plan your onward travel arrangements in advance.
What's Included?
Meals
3 Breakfasts, 4 Dinners
Transport
Auto rickshaw, Bus, Camel, Car, Cycle rickshaw, Jeep, Metro, Overnight sleeper train, Private vehicle, Shuttle Bus
Accommodation
Camping (with basic facilities) (1 night), Permanent tent (2 nights), Heritage Property (4 nights), Hotel (10 nights), Overnight sleeper train (3 nights), Resort (1 night)
Included Activities
Delhi - Sheeshganj Gurudwara (Sikh Temple)
Important Details
Joining Point
Hotel Pooja Palace
15A/11 W.E.A. Puja Park
Karol Bagh
Delhi
110005
INDIA
Phone: +91 9810014574
Finishing Point
Hotel Pooja Palace
15A/11 W.E.A. Puja Park
Karol Bagh
Delhi
110005
INDIA
Phone: +91 9810014574
Important information
1. E-visas are only available for entry of up to 30 days.This is a 22-day trip. If you are planning on spending much longer in India you will need to pre purchase your Indian visa prior to departure from your home country and will not be able to travel on an e-visa.
2. A Single Supplement to have your own room is bookable on this trip, subject to availability, excluding nights camping and on overnight trains.
3. As this is a combination trip, your group leader and the composition of your group may change on Day 9.
4. Passport details are required at time of booking in order to book train tickets and national park permits.
5. Hot air balloon flights are operated by Sky Waltz in Jaipur. Flights operate from September 1st to April 31st and last approximately 60 mins. Return transfers, tea and coffee plus light refreshments and a certificate of flight are included in the cost. You can register your interest and pay your tour leader at your joining meeting on day 1 of your trip. Payment must be made by cash in either INR/AUD/USD/GBP only and is USD 260 pp (subject to change). Flights are subject to availability and weather conditions (tickets are fully refundable in case of bad weather).
Group leader
All Intrepid group trips are accompanied by one of our group leaders. The aim of the group leader is to take the hassle out of your travels and to help you have the best trip possible. Intrepid endeavours to provide the services of an experienced leader however, due to the seasonality of travel, rare situations may arise where your leader is new to a particular region or training other group leaders.
Your leader will provide information on the places you are travelling through, offer suggestions for things to do and see, recommend great local eating venues and introduce you to our local friends. While not being guides in the traditional sense, you can expect them to have a broad general knowledge of the places visited on the trip, including historical, cultural, religious and social aspects. At Intrepid we aim to support local guides who have specialised knowledge of the regions we visit. If you were interested in delving deeper into the local culture at a specific site or location then your leader can recommend a local guide service in most of the main destinations of your trip.
COMBINATION TRIP
This trip is a combination of some of our most popular itineraries, which are also sold separately. For this reason your leader as well as the composition of your group may change during the trip.
Safety
Many national governments provide a regularly updated advice service on safety issues involved with international travel. We recommend that you check your government's advice for their latest travel information before departure and ensure that your travel insurance covers you for all areas your itinerary covers. Please refer to our website's safety page for links to major travel advisories and updates on safety issues affecting our trips. We strongly recommend the use of a neck wallet or money belt while travelling, for the safe-keeping of your passport, flight tickets, cash and other valuable items. Leave your valuable jewellery at home - you won't need it while travelling. Many of our hotels have safety deposit boxes, which is the most secure way of storing your valuables. A lock is recommended for securing your luggage. Your leader will accompany you on all included activities, however during your trip you'll have some free time to pursue your own interests or relax and take it easy. While your leader will assist you with the available options in a given location, please note that any optional activities you undertake are not part of your Intrepid itinerary, and Intrepid makes no representations about the safety of the activity or the standard of the operators running them. Please use your own good judgement when selecting an activity in your free time. Please also note that your Leader has the authority to amend or cancel any part of the trip itinerary if it's deemed necessary due to safety concerns. For more details on the type of conditions and safety standards you can expect on your trip, please refer to Intrepid's operational safety policy on our website. We recommend that you take a moment to read through this information before travelling, and would appreciate any feedback on how well it's being implemented in the field:
https://www.intrepidtravel.com/safety-field
PETTY THEFT AND PERSONAL SAFETY: While travelling there is always the risk of pick-pocketing and petty theft, particularly in the more touristy cities. We recommend that you exercise caution when walking alone at night and encourage you to walk together and only on main, well-lit thoroughfares. Be particularly vigilant on public transport. Simple measures like carrying your day pack on your front, not hanging your bag over the back of your chair or on the floor and wearing a money belt will reduce any chance that your valuables should go missing.
SEAT BELTS: Please be aware that local laws governing transportation safety may differ from those in your home country and not all the transport which we use is able to provide seat belts.
LIFE JACKETS: While life jackets are generally available on water craft, there may be occasions where they are not provided and child size life jackets are not always readily available. If travelling with children and this safety issue concerns you we will be able to advise alternative methods of transport (where available) for you to travel to the next destination. You can choose to travel independently for this leg of the journey. This would be at your own expense.
AIR POLLUTION The high levels of air pollution in New Delhi (and across urbanised India) may aggravate bronchial, sinus or asthma conditions. Children, the elderly and those with pre-existing medical conditions may be especially affected. Please ensure you bring the required medication with you if you have any of these type of medical conditions. You can check the pollution index levels for many cities on the following website: http://safar.tropmet.res.in/ Our tour leaders have a supply of masks for sale at the joining meeting should you wish to purchase one.
Communications
WIFI
Generally WiFi is available in most parts of India and at most of the accommodation we use. It's usually free in public areas of hotels but some properties will charge for in room use. Please ask your tour leader or the specific hotel reception upon check in. Many restaurants and cafes (especially in tourist areas) offer customers free WiFi. Ask for the password when ordering.
Internet cafes are widespread in India and connections are usually reasonably fast, except in more remote areas.
MOBILE
You can purchase a SIM at the airport (or at kiosks everywhere) for use while travelling in India. Airtel or vodaphone are a good bet. SIMs are relatively cheap. You will need to usually provide 2 passport sized photos and a copy of your passport will be made.
MAIL
Posting airmail letters to anywhere overseas costs ₹25/15. International airmail postcards cost around ₹12. For postcards, stick the stamps on before writing, as the post office can give you as many as four stamps per card. The post office is always a fun adventure in India!
Visas
INDIA:
An E-Tourist Visa (eVT) Facility is available for holders of a passport for a number of countries. This facility allows travellers to pre-register and pay for their visa prior to travel to India. The Visa is collected upon arrival at one of 16 designated airports in India. Please note strict guidelines on the below website.
https://indianvisaonline.gov.in/evisa/tvoa.html
An E-Tourist Visa (eVT) visa on arrival is available for select nationalities including but not limited to the following
Australian, Canadian, New Zealand, German, UK and USA passports.
Passport holders from these countries can apply for an E-Tourist Visa (eVT) to have their visa issued upon arrival at 16 major airports in India.
Please follow the instructions at - https://indianvisaonline.gov.in/evisa/tvoa.html and complete the application for your E-Tourist Visa.
- Please be aware of strict conditions regarding application and travel (check under ELIGIBILITY section).
- E-visas are only available for entry of up to 60 days. If you plan to be in India longer you will need to apply for a tourist visa at an Indian visa application centre in your home country.
- Please note that travellers entering India overland from Nepal are required to apply for a visa in advance their home country. Visas will not be issued on the Nepal/Indian border.
- The E-Tourist Visa DOES NOT apply to travellers entering India overland. Please check your trip notes if you are crossing a border between India and Nepal.
- For the 30 day eTourist visa your expected Date of Arrival into India must be within 30 days of application.
- Indian visas are difficult and time consuming to obtain in Nepal.
Tourist visas are available in Single and Multiple Entry. Be sure to check the date you require a visa from and the length of time you will need to cover, especially if you change countries during your trip.
For your visa application you need to include the following information under the local contact section towards the end of the application. :
PEAK India
25/3 East Patel Nagar
New Delhi 110008
Phone: +91 11 4500 6400
Please note that this information can change at any time. Please always refer to https://indianvisaonline.gov.in/evisa/tvoa.html
This is the official visa online site. There have been reports of other non-official websites that are in fact operated by visa companies - it is at your own risk if you choose to use other parties to process your e-visa.
E-visas are only available for entry of up to 30 days. This is a 25 day trip. If you are planning on spending much longer in India you will need to pre purchase your Indian visa prior to departure from your home country.
Why we love it
Eat memorably with a Rajasthani feast in the Thar Dessert, dinner in a restored Alipura palace, cheese stuffed parathas (flat bread) on a Delhi street corner and more.
Safari through Panna National Park in search of sloth bears, leopards and tigers – the population of the latter is thriving after regenerated from the brink of extinction.
Watch the sunrise from a boat cruising slowly along the Ganges, watching as the banks of the sacred river stirs to life.
Check out the explicit erotic carvings of the 'Kama Sutra' temples in Khajuraho, built over 1000 years ago for purposes still hotly debated.
Contrast icons like the Taj Mahal and the ghats of Varanasi with more intimate experiences like a meal with a local family in Chanderi and wandering temples in Orchha.
Is this trip right for you
With patience, resilience and understanding that things may not always go 100 per cent to plan, travelling in India is a rewarding and unforgettable experience. Keep in mind that air quality, hygiene, hot water and Wi-Fi access will likely be of a lower standard than what you are used to.
The big cities on this trip, especially Delhi, can be crowded with both locals and tourists. It can be a little overwhelming at first, but your local leader is on hand to guide you through it.
Rajasthan can reach extremely high temperatures in the summer. While we aim to do our walking tours early in the morning when it's cooler, remember to bring a hat, sunscreen, clothing to shield from the sun and stay hydrated.
Part of travelling with Intrepid means respecting local cultures and sensibilities. That way you get the most out of your interactions with local people and environments. Please bring clothes that cover from wrist to below the knee in order to access temples.
In order to see as much as possible, this trip features some long overland journeys, including overnight trains. From December to February, delays are common in the north due to fog. Please see the 'Transport' section of the 'Essential trip information' for more detail.
Health
All travellers need to be in good physical health in order to participate fully on this trip. When selecting your trip please make sure you have read through the itinerary carefully and assess your ability to cope with our style of travel. Please note that if, in the opinion of our group leader or local guide, any traveller is unable to complete the itinerary without undue risk to themselves and/or the rest of the group, Intrepid Travel reserves the right to exclude them from all or part of a trip without refund.
You should consult your doctor for up-to-date medical travel information or for any necessary vaccinations before departure. We recommend that you carry a first aid kit as well as any personal medical requirements as they may not easily be obtained at the locations on this trip. Please ensure that you are adequately prepared.
MOSQUITO-BORNE ILLNESSES:
Malaria is a risk in many parts of India, including major cities. Cases of dengue fever are reported, especially in the period after the monsoon. Other mosquito-borne diseases (including Japanese encephalitis, chikungunya fever and filariasis) also occur. Take preventative measures such as as wearing long clothing, using repellent and being indoors particularly around dusk and dawn. Consult a medical professional regarding prophylaxis against malaria. For more information, see the World Health Organisation's fact sheets: http://www.who.int/neglected_diseases/vector_ecology/mosquito-borne-diseases/en/
ZIKA VIRUS:
India is classified as an ongoing transmission zone for Zika, with confirmed cases in Tamil Nadu and Jaipur.  Basic precautions for protection from mosquito bites should be taken by people traveling to Zika transmission areas, especially pregnant women.
OTHER INFECTIOUS DISEASES:
Water-borne, food-borne, parasitic and other infectious diseases (including meningitis, cholera, typhoid, hepatitis, tuberculosis, diphtheria and rabies) are common in India. Tap water is not safe to drink. Home-made or unlabelled alcohol can be poisonous. Seek medical attention if you suspect food poisoning, if you have a fever or suffer from diarrhoea.
AIR POLLUTION:
During winter months (October-February), air pollution levels in parts of India can spike to hazardous levels. Severe pollution can increase the risk of respiratory problems. Those with pre-existing medical conditions, particularly heart and lung conditions, may be especially affected. Your leader can assist you to obtain a face mask if required.
INFLUENZA
Cases of influenza A(H1N1) are widespread in India during winter with a number of recent cases in Rajasthan. Discuss influenza vaccination requirements with your doctor or a travel health professional before departing and maintain good hygiene practices by covering your mouth and nose with a tissue when coughing, and washing your hands regularly. For more information, see the World Health Organisation's fact sheets: https://www.who.int/news-room/fact-sheets/detail/influenza-(seasonal)
AIR POLLUTION:
During winter months (October-February), air pollution levels in parts of India can spike to hazardous levels. Severe pollution can increase the risk of respiratory problems. Those with pre-existing medical conditions, particularly heart and lung conditions, may be especially affected.
Food and dietary requirements
While travelling with us you'll experience the vast array of wonderful food available in the world. Your group leader will be able to suggest restaurants to try during your trip. On our camping trips we often cook the region's specialities so you don't miss out. To give you the maximum flexibility in deciding where, what and with whom to eat, generally not all meals are included in the trip price. This also gives you more budgeting flexibility. As a rule our groups tend to eat together to enable you to taste a larger variety of dishes and enjoy each other's company. There's no obligation to do this though.
FOOD IN INDIA:
Food is a way of life in India. You can snack for a bargain or dine in the finest Indian restaurants. Generally you can eat very cheaply in India. There is a huge choice of restaurants and street stalls serving traditional and local Indian food. In bigger restaurants in areas frequented by more tourists there is a choice between Indian, Chinese and Western style food. Here's some ideas of what to try: https://www.intrepidtravel.com/adventures/best-food-in-india/
https://www.intrepidtravel.com/adventures/foodies-guide-south-india/
Please note that service in restaurants (especially with a group) can be quite slow so patience is a must.
India caters very well towards vegetarians and vegans with almost all restaurants having a veg and pure veg section of the menu. If in doubt please check with your tour leader. See our guide to eating vegan in India here: https://www.intrepidtravel.com/adventures/india-vegan-food-guide/
Your tour leader will be able to direct you towards restaurants that are known to have better hygiene, especially in tourist areas where they are travelling with our groups regularly. For some more advice on avoiding "Delhi belly", see our article here: https://www.intrepidtravel.com/adventures/how-to-avoid-delhi-belly-in-india/
Money matters
SPENDING MONEY:
When it comes to spending money on the trip, every traveller is a little different. You know your spending habits better than we do, so please budget a sensible amount for things like meals not included, drinks, shopping, optional activities and laundry. It's always better to bring a little more than you think you'll need. Also make sure you've read your trip details thoroughly so you know what's included in the trip price and what isn't. This should make budgeting a little easier. You'll find this info in the Inclusions section of your Essential Trip Information (that's this document).
Budget for meals not included: 180.00
CONTINGENCY FUNDS:
We try to plan for every eventuality, but there are still some things beyond our control. Please make sure you have access to an extra US$500 for emergencies (e.g. severe weather, natural disasters, civil unrest) or other events that result in unavoidable changes to the itinerary (e.g. transport strikes or cancellations, airport closures). Sometimes these things necessitate last minute changes to enable our trips to continue to run, and as a result there may be some extra costs involved.
The recommended amounts are listed in USD for the relatability of universal travellers, however the local currency is needed in the countries you are visiting.
The official currency of India is the Indian Rupee (INR). It's symbol is ₹. The most convenient and cheapest way to obtain local currency in is via ATMs, which are readily available in most towns. Look for Bank of India or ICICI ATMs. Our experience has shown they are the most reliable ATMs to use for withdrawals. Cash shortages at ATMs can be a problem in rural areas. Foreign currency notes that are old, torn or faded can be very difficult to exchange, so please bring clean bills, and small denominations are most useful. The use of credit cards can be restricted, mainly to major hotels, shops and higher end establishments.
Optional tipping kitty for this trip: 3000 INR per person
TIPPING
If you're happy with the services provided a tip - though not compulsory - is appropriate. While it may not be customary to you, it's of great significance to the people who will take care of you during your travels, inspires excellent service, and is an entrenched feature of the tourism industry across many Intrepid destinations.
Your Tour Leader:
You may consider tipping your tour leader for outstanding service throughout your trip. The amount is entirely a personal preference, however as a guideline US$3-US$5 per person (in local currency), per day can be used. Of course you are free to tip more or less as you see fit, depending on your perception of service quality and the length of your trip. Remember, a tip is not compulsory and should only be given when you receive excellent service. Please don't tip with coins, very small denomination notes, or dirty and ripped notes. This is regarded culturally as an insult
Commissions:
The receipt of commissions or kickbacks in exchange for recommending particular shops or services is ingrained in the culture of the tourism industry. Rather than turning a blind eye to this unavoidable issue in some areas, we have established a centralised fund whereby contributions from recommended suppliers are collected and distributed back into the business. We aim to provide the best value trips in the market, and this fund assists in keeping operating costs and trip prices low to you. A priority in establishing this fund is that the experience of our traveller - you - is not compromised in any way. Please let us know via the feedback form completed after your trip if we are successfully meeting this objective.
Optional Tipping Kitty:
On Day 1 your tour leader will discuss with you the idea of running a group tipping kitty, whereby everybody contributes an equal amount and then your tour leader pays the tips for drivers, local guides, and hotel staff (excludes restaurant tips). The leader will keep a running record of all monies spent which can be checked at any time, and any money remaining at the end of the tour returned to group members. This is often the easiest way to avoid the hassles of needing small change and knowing when and what is an appropriate amount to tip. Participation in this kitty at your own discretion, and you are welcome to manage your own tipping separately if you prefer. Please note the tipping kitty excludes tips for your tour leader.
What to take
MAIN LUGGAGE What you need to bring will vary according to when you are travelling. Generally speaking, we recommend you pack as lightly as possible and make sure that you are able to carry and lift your own luggage, and walk with it for short distances including up and down stairs and in busy train stations. Our travellers usually find the smaller their luggage is, the more they enjoy the trip not having to worry about carrying heavy bags! Aim to keep your main luggage under 15kg. Small, wheeled suitcases that can also easily be picked up and carried are the best for travel in this part of the world, although if you prefer, a back pack is also fine. If you are taking overnight trains, or primarily using public transport then the smaller your luggage the easier it will be to store under or above bunks. DAY PACK A day pack for carrying essentials when exploring destinations as well as for short overnight stays will be useful. On overnight trains packing this with the essentials you need to access during the trip will also be very useful. Below are some ideas and helpful tips on what you specifically need for this trip. ESSENTIALS: - Lightweight clothing. A mixture of lightweight clothing and warm layers. Clothes should be easy to wash and dry. Maybe bring a change of smart clothes for dinner in bigger cities. Clothing that covers arms and pants/skirts that go past the knee for entry into local temples. - Closed-in shoes (to protect from cuts/scratches/insect bites on city and countryside walks) - Sun protection - hat, sunscreen, sunglasses RECOMMENDED: - India can get very cold (ie. below zero!) during winter (Dec to Feb). Many hotels in India do not have central heating. Layers are recommended. - Personal medical kit, we recommend you carry items such as mild pain killers, electrolytes, Band-Aids and insect repellent. - Water bottle. At least 1.5litre capacity. The sale of bottled water contributes to an enormous environmental problem around the world. A large proportion end up in limited landfill or discarded in waterways and natural environments. - Camera with spare batteries. Our trips have access to power to recharge batteries for phones and cameras most days but we recommend you take a spare battery for your camera. - A small chain and padlock for overnight trains is handy to keep your luggage safe and secure. OPTIONAL: - Sleeping bag. Useful for camping, overnight trains and poorly heated hotels, during the winter months of Dec - Feb - Sleep sheet. - Ear plugs/eye mask  - A good book, a journal and music player - Binoculars for spotting tigers and wildlife OTHER USEFUL THINGS TO TAKE - reusable shopping bag for buying supplies for long journeys - slippers or flip flops - torch/flashlight - travel wipes - small towel - head scarf for women (for when entering temples or mosques) OTHER THINGS TO CONSIDER - check weather in destinations you are travelling to online a few days before you go to make sure you pack appropriate clothing - laundry facilities may not be available in all destinations, so make sure you have a few cycles of clothes to tide you over until your next chance to wash VALUABLES: Please try to avoid bringing unnecessary valuables, and use your hotel safe. It's also a good idea to purchase a money belt or pouch that is easily hidden. We strongly recommend that you photocopy/scan all important documents e.g. air tickets, passport, vaccination certificate, etc. and keep the copies separate from the originals. MORE! If you need some further tips for packing, you can always check out our ultimate packing list.
https://www.intrepidtravel.com/packing-list
Climate and seasonal
INDIA SEASONS:
As a general rule have a look online to check the weather in India just before you are about to travel. This gives you a clearer understanding of what to pack. Here are some general ideas of seasons in India:
December to March:
Pleasant weather – warm days, cool nights.
December and January bring chilly nights in the north.
Fog can delay trains travelling across the north of the country
Temperatures climb steadily from February.
April to June:
April is already hot; May and June are really hot and dry.
From June, the monsoon sweeps from south to north, bringing high temperatures and humidity
Cooler in the hills and mountains across the country
July to November:
Monsoon continues until November.
The southeast coast and southern Kerala see heavy rain from October to early December.
MONSOON:
Travel in rural areas during the monsoon season can be hazardous. Monsoon rains cause flooding and landslides that can cut off some towns and villages for days. It is not unusual for trains to be delayed or cancelled resulting in itinerary changes or for activities in towns near to rivers and lakes (ie Varanasi) to need to be changed during this time of year. During the monsoon, excessive rainfall can see the river Ganges rise to unsafe levels. This may cause the suspension of all water related activities by local government. At this time of year walking along the Ghats can also be dangerous. Your tour leader will be able to advise you locally on any changes.
WINTER:
Winter in India can be colder than you might expect and as this is not peak travel season hotels in some regions may not have adequate heating. In these months you may like to bring thermals for sleeping.
A couple of rules
Everyone has the right to feel safe when they travel. We don't tolerate any form of violence (verbal or physical) or sexual harassment, either between customers or involving our leaders, partners or local people. Sexual relationships between a tour leader and a customer are strictly forbidden.
Use or possession of illegal drugs will not be tolerated on our trips. If you choose to consume alcohol while travelling, we encourage responsible drinking, and expect that you'll abide by the local laws regarding alcohol consumption.
The sex tourism industry is known to exploit vulnerable people and have negative consequences on communities, including undermining the development of sustainable tourism. For this reason, patronising sex workers will not be tolerated on our trips.
By travelling with us you are agreeing to adhere to these rules. Your group leader has the right to remove any member of the group for breaking any of these rules, with no right of refund.
If you feel that someone is behaving inappropriately while travelling with us, please inform your tour leader or local guide immediately. Alternatively, contact us on the emergency contact number detailed in the Problems and Emergency Contact section of this Essential Trip Information.
Feedback
After your travels, we want to hear from you! We rely on your feedback. We read it carefully. Feedback helps us understand what we are doing well and what we could be doing better. It allows us to make improvements for future travellers.
http://www.intrepidtravel.com/feedback/
Emergency contact
GENERAL ISSUES ON YOUR TRIP
While we always endeavour to provide the best possible holiday experience, due to the nature of travel and the areas we visit sometimes things can and do go wrong. Should any issue occur while you are on your trip, it is imperative that you discuss this with your group leader or our local representative straight away so that they can do their best to rectify the problem and save any potential negative impact on the rest of your trip.
We recognise that there may be times when your group leader/local partner may not be able to resolve a situation to your satisfaction - if this is the case, please ask the leader to speak to their direct manager.
You may also choose to provide details in your online feedback, which we ask you to complete within 30 days of the end of your trip. But we do ask you to be aware that it is very difficult for us to provide any practical help after the trip is complete.
For general contact details please use the following page: http://www.intrepidtravel.com/ourtrips/contact/
In case of a genuine crisis or emergency, transfer or accommodation issues, you can reach our local India Intrepid office on their 24 hour number:
Intrepid Emergency contacts: +91 9999 005 019
Responsible travel
Our Responsible Travel Policy outlines our commitment to preserving the environment, supporting local communities, protecting the vulnerable and giving back to the places we travel. All our trip leaders, suppliers and staff are trained on these principles, and are core to us delivering sustainable, experience-rich travel.
Explore the different parts of our Responsible Travel Policy by visiting:
https://www.intrepidtravel.com/responsible-travel
http://www.intrepidtravel.com/ourtrips/rt/responsibletraveller
Accommodation notes
ACCOMMODATION:
Some of the accommodation along the way is basic or simple, staying in local guesthouses and homestays. Some may have shared bathroom faciluties with cold water only. We use a mixture of air-conditioned and non-air-conditioned rooms. Some areas of India experience daily load shedding. This is where the power may be turned off at certain times of the day and usually occurs for a few hours in early afternoon. Most hotel properties have a restaurant or cafe serving local meals. Many restaurants and hotels do not serve alcohol for religious reasons or due to local laws. 
SHOWERS:
Showers at some hotels only have hot water at peak times (usually morning and evening). Outside of these times you may need to speak to reception to obtain hot water.
ROOM ISSUES:
If you have any issues with your room, please speak to the hotel and your tour leader right away rather than your travel agent so that the problem can be addressed without delay.
OCCASIONAL ALTERNATIVE ACCOMMODATION
The style of accommodation indicated in the day-to-day itinerary is a guideline. On rare occasions, alternative arrangements may need to be made due to the lack of availability of rooms in our usual accommodation. A similar standard of accommodation will be used in these instances.
TWIN SHARE / MULTI SHARE BASIS
Accommodation on this trip is on a twin/multishare basis. Please note there may be times where facilities will be shared rather than ensuite and rare occasions when you share a room with passengers travelling on a different Intrepid trip than your own.
CHECK-IN TIME
Throughout the trip we request that our hotels prepare rooms in time for our arrival, especially if we're arriving prior to normal check-in time. However this isn't always possible which means we won't be able to check-in immediately on arrival at some hotels. Instead, we can store our luggage and explore our new destination.
PRE/POST TRIP ACCOMMODATION
If you've purchased pre-trip or post-trip accommodation (subject to availability), you may be required to change rooms from your trip accommodation for these extra nights.
SLEEPER TRAINS IN INDIA:
Sleeper trains are clean and air-conditioned (fan-cooled at times), a great way to travel long distances and still get maximum time in each place. Depending on the route, we travel 2AC or 3AC class as not all classes are available on all routes. Due to the complexity of the ticket purchasing system and high demand for tickets, we are unable to offer upgrades to other classes.
Second Class or 2 Tier AC (2AC) carriages have 4 berths in the compartment section and 2 berths in the aisle bay and individual reading lights. Third Class or 3 Tier AC (3AC) has 6 berths in the compartment and 2 in the aisle bay. Both have curtains for privacy. There are no sinks or charging points in these classes. During the day, bunks are folded away and serve as seats. Toilet facilities are located at either end of the carriage. There is usually an Indian style squat toilet at one end and a western style toilet at the other. You will need your own toilet paper or tissues and cleanliness will depend on the number of people using them. 
Beds are padded bunks, with sheets, pillow and blanket provided. Some people prefer to bring and use their own sleeping sheet. Your luggage travels with you on the train, so packing light will make your journey more comfortable.
Many trains have a dining carriage or a food/snack cart that is brought through the carriages. There are also plenty of vendors selling tea, coffee, water and snacks during the journey, although the hygiene may not be up to standards you are used to at home.
Please note you may be sharing with other members of your group or locals on a mixed gender basis. Tickets are booked on a real name basis using your passport details. We book for all members of the group at the same time, but unfortunately this is no guarantee that we will be accommodated all together on the train. Your leader will do their best to swap with other travellers to allow people who booked together to travel together, but please be aware that this is not always possible. We may at times ask male travellers to swap with solo female travellers for safety considerations.
Travel insurance
Travel insurance is compulsory for all our trips. We require that, at a minimum, you are covered for medical expenses including emergency repatriation. We strongly recommend that the policy also covers personal liability, cancellation, curtailment and loss of luggage and personal effects.
When travelling on a trip, you won't be permitted to join the group until evidence of travel insurance and the insurance company's 24 hour emergency contact number has been seen by your leader.
If you have credit card insurance your group leader will require details of the participating insurer/underwriter, the level of coverage, policy number and emergency contact number rather than the bank's name and credit card details. Please contact your bank for these details prior to arriving in-country.
http://www.intrepidtravel.com/insurance.php
Your fellow travellers
As you travel on a group trip you will be exposed to all the pleasures and maybe some of the frustrations of travelling in a group. Your fellow travellers will probably come from all corners of the world and likely a range of age groups too. We ask you to be understanding of the various needs and preferences of your group - patience with your fellow travellers is sometimes required for the benefit of everyone's travel experience. Remember too that you have responsibilities to the group. If you are requested to be at a place at a certain time, ensure that you don't keep the rest of the group waiting. We have found time and time again that the very best trips we operate are those where the dynamics within the group work well - this takes just a little effort on your part. Due to privacy reasons we are unable to provide you with contact details and any personal information about your fellow travellers booked on your trip prior to departure.
SINGLE TRAVELLERS:
Our group trips are designed for shared accommodation and don't involve a compulsory single supplement. Single travellers share with people of the same gender in accommodation ranging from twin to multishare. Some of our itineraries have accommodation booked on a mixed gender share basis and where applicable this will be specified in our Essential Trip Information. On a selection of our trips, you have the option to pay a single supplement to ensure that you have your own accommodation (where available). Please note that this only applies to accommodation during the tour - pre-trip and post-trip accommodation will be booked on a single room basis.
Itinerary disclaimer
ITINERARY CHANGES:
Our itineraries are updated regularly throughout the year based on customer feedback and to reflect the current situation in each destination. The information included in this Essential Trip Information may therefore differ from when you first booked your trip. It is important that you print and review a final copy prior to travel so that you have the latest updates. Due to weather, local conditions, transport schedules, public holidays or other factors, further changes may be necessary to your itinerary once in country. The order and timing of included activities in each location may also vary seasonally to ensure our travellers have the best experience. Your tour leader will keep you up to date with any changes once on tour.
OPTIONAL ACTIVITIES:
A selection of optional activities that have been popular with past travellers are listed in the day-to-day itinerary. This isn't an exhaustive list and should be used as a guide only for some of what might be available. Prices are approximate, are for entrance only, and don't include transport to and from the sites or local guides unless indicated. All activities are subject to availability, and may be on a join-in basis. It may not be possible to do all the activities listed in the time available at each destination, so some pre-planning for what you are most interested in is advised. When it's recommended that travellers pre-book these activities, look for a note in the Special Information section of the day-to-day itinerary. For most, they can either be organised independently on the day, or let your leader know you are interested and they can assist.
Where activities are considered medium or high risk, we work with operators whose safety and credentials we have sighted and assessed. Although it is possible that you may find the same activity cheaper with another operator on the ground, we cannot vouch for the safety or quality of that operator. Medium and high risk activities not listed above have not been assessed by us and as such our staff and leaders are unable to assist you with organising these activities. Activities that contravene our Responsible Travel policies are also not listed. Please remember that the decision to partake in any activity not listed is at your own discretion and risk.
Accommodation
Camping (with basic facilities) (1 night),Permanent tent (2 nights),Heritage Property (4 nights),Hotel (10 nights),Overnight sleeper train (3 nights),Resort (1 night)
More from India
22 Days from$2,560
START: Delhi
FINISH: Delhi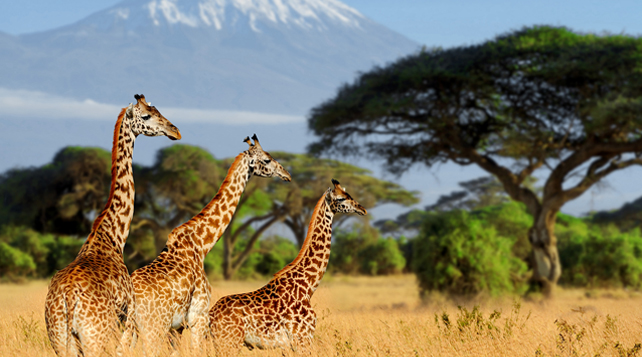 Kenya Safari!
Win a Classic African Adventure Tour to Kenya Overland Safari. Every NOVICA product purchased through the end of the year qualifies as an entry. Let the journey begin!