Nepal & Bhutan Journey
Overview
Description
Journey into the heart of Nepal and experience the colourful sights and culture of this enchanting region. Mingle with local villagers and craftspeople, visit tranquil temples and sacred Buddhist sites, travel the cobbled streets of tiny mountain towns, and search for unique wildlife. From the whirlwind of Kathmandu to the lush jungle of Chitwan National Park - with plenty of delightful hidden gems in between - take an unforgettable tour of Nepal, brimming with culture, history, and natural beauty. Bhutan is the little secret of Asia. Overshadowed and nestled between China and India, it is a relatively new travel spot, with many undiscovered secrets in its natural scenery and quiet townships. The land is dotted with red-clothed monks, ancient Buddhist temples, and friendly smiles. It is one calm country, where gross national happiness is more important than money, where chilies are used as a vegetable rather than for spice, and the thunder dragon, Druk, is emblazoned on the national flag, symbolising the people of Bhutan: loyal, patriotic and living with a total sense of belonging within the kingdom.
Start: Kathmandu
Finish: Paro
Ages: 15 - 99
Theme: Explorer
Accommodation: Hotel (15 nights), Jungle Resort (2 nights)
Destination: Paro
Highlights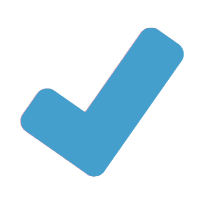 Beginning in Kathmandu, there's time to discover the Nepali capital's staggeringly rich cultural and artistic heritage.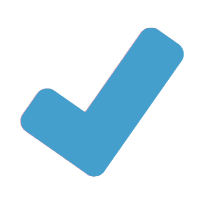 This is the perfect trip for those who want a cultural insight into Nepal without strenuous trekking, with plenty of inclusions, as well as free time and comfortable accommodation in each destination.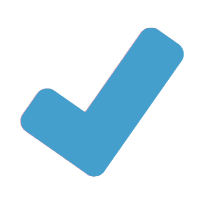 Whether it's flying, hiking, driving, or by canoe, this trip will let you experience Nepal's stunning natural beauty from all angles.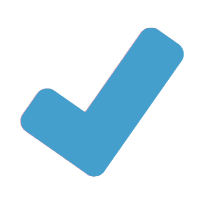 Witness world-class mountain scenery from a heavenly viewpoint, with a breathtaking, included Everest scenic flight.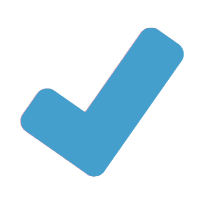 Take a jeep safari with a local guide in Chitwan National Park, a beauty brimming with exotic birdlife and game - you may be lucky enough to spot rhinos or elusive leopards and tigers.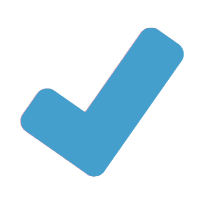 Get a hands-on overview of Nepal's diverse architecture, from the stately Newari dwellings in Bandipur to the hill-perched Buddhist Peace Pagoda in laid back Pokhara.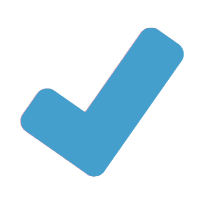 The happiest land on earth, Bhutan is a hidden paradise with no traffic lights, laws governing minimum forest coverage, and some amazing feats of archery.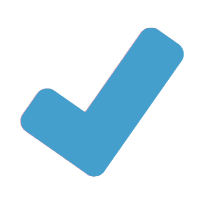 Only a small number of visitors are allowed into Bhutan each year. It's pretty special.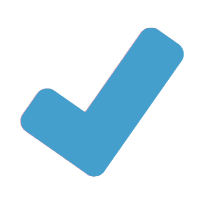 The climb to Tigers Nest, while tough, is a richly rewarding and sobering experience.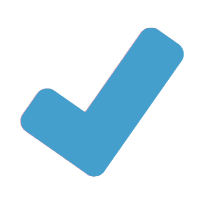 Here's just some of what our past travellers have learned from their travels to Bhutan: https://www.intrepidtravel.com/adventures/bhutan-tour-learnings/
Itinerary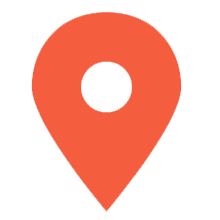 Day 1 : Kathmandu
Welcome to Nepal. On arrival in Kathmandu, you'll be met at the airport by our representative and transferred to your hotel. After you settle in there will be a group briefing with your tour leader in the late afternoon. They'll discuss the trip details and co-ordinate any last minute arrangements. The evening is free to explore the streets of Kathmandu, whose mixture of ancient architecture and modern development, and rich artistic and cultural heritage, means it remains the legendary destination it has been for decades. Crowded markets and bazaars are the centre of Nepali life and the narrow streets are home to holy men, monks, bicycles, incense, goats and sacred cows. Your leader will usually organise an optional dinner at one of Kathmandu's fine Nepali restaurants.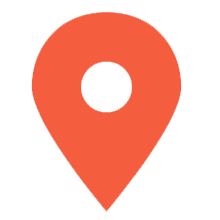 Day 2 : Kathmandu
Whether permitting, take a Mount Everest scenic flight this morning. This amazing experience will take you over Sagamartha National Park, through a crescendo of the highest peaks in the world, climaxing by getting up close to Mount Everest. Later in the morning you will explore Kathmandu on an organised sightseeing tour. You will visit Bodhnath Stupa, one of the biggest Buddhist shrines in the world, where you can observe Buddhist monks in prayer in the monasteries surrounding the stupa. You will also visit Pashupatinath, the most famous Hindu temple in the country, located on the banks of the holy Bagmati River. Here you will see Hindu holy men (sadhus) meditating, pilgrims bathing, and occasionally funeral pyres burning on the ghats. The rest of your afternoon in Kathmandu is free for further sightseeing and exploration. Perhaps head out into Durbar Square, in front of the old royal palace and home to numerous beautiful temples, and browse the stalls of merchant's wares.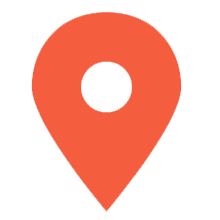 Day 3 : Pokhara
Today you will have an early departure from the hotel for your transfer to the domestic terminal at Kathmandu's Tribhuvan Airport. From here you will fly to Pokhara, with a flight time of about 30 minutes. There are often spectacular views of the main Himalayan chain to the north on this flight. On arrival you will take a boat ride across the lake (Phewa Tal), which is the second largest in Nepal. Visit the Peace Pagoda, where spectacular views of the mountains await. You can see the Annapurnas from here, and the famous fishtail peak, Machhapuchhare, and back across to Pokhara. You will also visit the fascinating International Mountain Museum to learn some amazing tales of past climbing expeditions – some ending in triumph, some ending in tragedy.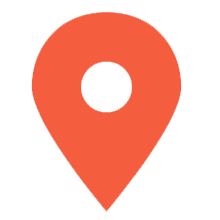 Day 4 : Pokhara
Enjoy a free day for further exploration in the peaceful surroundings of Pokhara. Your leader can advise you of sightseeing opportunities. It is worth taking a boat for a row out on the lake, especially if the weather's fine. The lakeside area has great shopping opportunities and internet cafes. Pokhara has an interesting old area as well as an elaborate Hindu temple and a Buddhist monastery.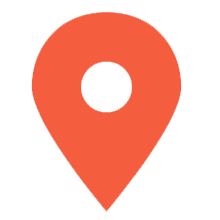 Day 5 : Bandipur
In the morning you will drive to beautiful Bandipur (approximately 2 hours). You will fully explore this incredible settlement and take the many opportunities to immerse yourself in the culture of Nepal as it once was. Enjoy the spectacular views, the incredibly maintained architecture and nice walking trails. This traditional Nepalese settlement is a natural treasure and one of the country's true hidden gems.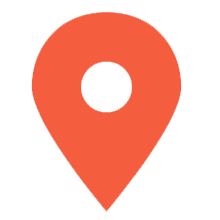 Day 6 : Bandipur
Enjoy a day of free time to further explore Bandipur. The surrounding hills are ideal for hiking along trails that will take you through tribal villages, verdant forests, 'power places', and hilltop shrines that once doubled as fortresses. As you explore the area you may feel as though you're stepping back in time; though development increases, the aura of this place has been beautifully preserved. As tourism in Nepal developed along the main roads and airports, for over 30 years there simply was no road linking Bandipur to the main infrastructure, leaving it almost untouched by touristic influence. The village is saddled on a high ridge above Dumre, 700 metres beyond the Marsyangdi River Valley, making for an exceptional view of the Himalayan panorama.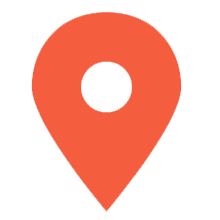 Day 7 : Chitwan National Park
After breakfast you will be picked up and driven to Chitwan National Park (approximately 4 hours). After arriving and settling in, you will be introduced to the camp staff and resident naturalists who will discuss the program. There is some flexibility, and activities may vary depending on the time of the year, and on wildlife movements. A late-afternoon safari will take you through forests and across grasslands to observe the varied and exciting wildlife in the park. In the early evening the local Tharu dance troupe may perform a cultural program. You will then enjoy dinner and afterwards you will be free to relax in the bar and discuss the day's sightings or listen to the exotic sounds of the jungle at night.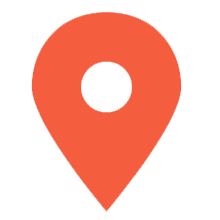 Day 8 : Chitwan National Park
Embark on an early-morning excursion. This could include either another safari to different parts of the park (in search of the great Indian rhino, deer, and exotic bird life) or joining one of the other activities available in the park. Tiger sightings are rare these days, but these magnificent animals do inhabit the park. After breakfast you will leave the lodge and go on a dugout canoe adventure on the Rapti River. This is an exciting trip with chances to view marsh mugger crocodiles and various birds that inhabit the riverbanks. A program will be organised for the rest of the day, and may include further excursions by jeep or a visit to one of the nearby villages.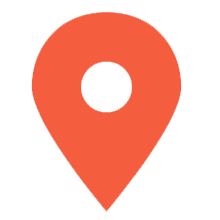 Day 9 : Chitwan National Park - Bhaktapur
If you are an avid wildlife lover, there is an optional early-morning birdwatching safari available today – a worthwhile addition to your trip. After breakfast fly to Kathmandu and drive to Bhaktapur - once the capital of Nepal and the Great Malla Kingdom during the 15th century. Its rich heritage, inspiring temples and artisanal history played a big part in Bhaktapur being named a UNESCO World Heritage Site. Enjoy an evening of exploration on your own, soak up the lovely atmosphere in one of the local cafes, or simply relax in your hotel.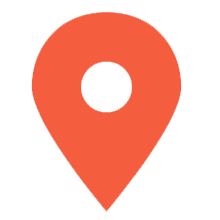 Day 10 : Bhaktapur - Kathmandu
Spend the day exploring Bhaktapur's famous temples, starting at Durbar Square, which is reputed to be the most beautiful piece of art in Nepal. Durbar Square is home to the majestic Lion Gate and Golden Gate. You will also visit the Pashupati Temple, a replica of the Bagmati River in Kathmandu. This will be an enlightening morning of discovery and enrichment, as you delve into all Bhaktapur has to offer. In the afternoon, drive to Kathmandu (approximately 2 hours). The evening will then be free, however the group leader will usually organise an optional evening meal at another of Kathmandu's great restaurants. This will be your final night with the members of your group who are not travelling onward to Bhutan.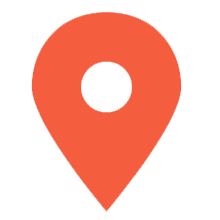 Day 11 : Kathmandu
Today is free to check out some of the sights you missed at the beginning of the trip and do some more exploring. There are shopping experiences aplenty or if you're after a bit more structure, perhaps book an Urban Adventure day trip. Don't worry if you're feeling overhelmed by choice in Kathmandu. Your tour leader can offer advice on how to make the most of your free day.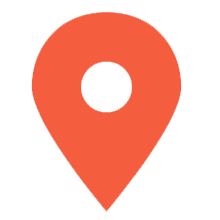 Day 12 : Kathmandu - Paro - Thimphu
This morning board the short flight to Bhutan. Ask to sit on the left hand side of the plane for the best views of the Himalayas. After arrival at Paro Airport and sailing through immigration and custom formalities, you will be greeted by your guide and driver and warmly welcomed to the enchanting Land of the Thunder Dragon. Drive for two hours alongside mountains, rivers, and fields of red rice to Thimphu, Bhutan's capital city. After lunch we may visit Nado Poizokhang Incense Factory, Bhutan's famous traditional incense maker and the colorful Gagyel Lhundrup Weaving Centre. Once everyone has arrived, we'll have a joining meeting and dinner before we wander and explore the fascinating streets of Thimphu, the world's only capital city without a traffic light!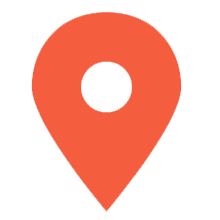 Day 13 : Thimphu
Today begins with a pleasant rural walk that meanders gently up the valley through paddy fields, pristine woodlands and a Tibetan village. We'll walk along a trail to Pangri Zampa Gompa. Spot Bhutanese chortens on the riverside route and pass through the villages of Choku and Begana. Cross a cantilevered bridge, and climb uphill for around an hour uphill to the monastery. Cheri Dorji Dhen was built in 1620 by Shabdrung, the first ruler of Bhutan, who also established the first order of monks here. At the bottom of the hill, a picnic lunch will be waiting for us along the riverside. Drive back to Thimphu for an afternoon of sightseeing. There is much to see! We will visit the National Memorial Chorten, a shrine built in the memory of the 3rd King, Jigme Dorji Wangchuck. Many Thimphu residents consider this to be the heart and soul of Thimphu and gather here every day to pray and walk clockwise around the chorten. Afterwards, visit Drubthob Nunnery, and then the Choki Traditional Art School where students follow an eight-year program in traditional arts, such as drawing, painting, woodcarving, and sculpture. No tour of Thimphu is complete without a visit to the incredible National Textile Museum. Some shopping time if you wish is available at the National Handicrafts Emporium which offers high quality traditional goods, and a small family-run enterprise which manufactures paper and paper products using traditional methods.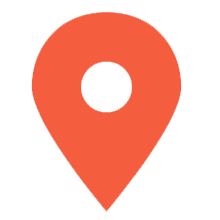 Day 14 : Punakha
Leave Thimpu this morning and drive to Punakha (approx. 4 hours) the ancient winter capital of Bhutan. En-route stop at Dochu-La pass (10,000ft/3,048m) for a breathtaking view the eastern Himalayas, including Bhutan's highest mountain, the majestic Gangkar Punsum (24,770ft/7,550m.) The road descends through varied and ever-changing forest, emerging into the highly cultivated Punakha valley. Take a short walk to visit Chimi Lhakhang, a fertility temple built in 1499 by lama Drukpa Kunley (charmingly known as "The Divine Madman.") On this site, The Divine Madman subdued the Demoness of the Dochu-La using his "magic thunderbolt of wisdom," (also known as "his phallus.") A wooden effigy of the Lama's "thunderbolt" is preserved in the Lhakhang. Traditionally, childless women have visited this temple to receive a wang (blessing) from the saint. Our trail leads across rice fields to the tiny settlement of Pana. There are few young monks at the temple, which is surrounded by a row of prayer wheels and some very beautiful slate carvings. In Punakha, we'll visit the impressive Punakha Dzong. With its three towers, and wonderful location at the confluence of two rivers, it is considered by many to be the most beautiful of Bhutan's 21 Dzongs.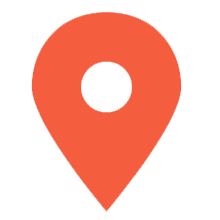 Day 15 : Punakha
After breakfast, explore this small town with your leader on an orientation walk. Head down to the convergence of the Pho Chu and Mo Chu Rivers, two of the main rivers of Bhutan. There are lovely views of the majestic Punakha Dzong. This fine Dzong was constructed around 1639 and due to its location the Dzong has flooded several times in its history and also partially destroyed by fire in the 1980's. Be sure to keep an eye out for the cantilever bridge spanning the river. After lunch undertake a hike (approx. 1 hour) to visit the Khamsum Yulley Namgyal Chorten. Its an uphill climb but the views from the top make it worthwhile. As with many monasteries in Bhutan, our leader will need to hunt around for the caretaker with the keys to have a look inside.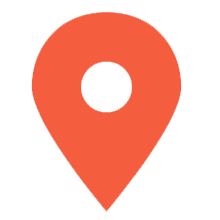 Day 16 : Thimpu - Paro
This morning head back over the Dochu-La and continue to Thimphu approx. 4 hrs). This is a good chance to relax and refresh. The roads in Bhutan are narrow and whilst the distances are not great, due to the nature of the roads and the many valleys they pass through travelling can take some time. After lunch in Thimpu, continue by vehicle into the Paro Valley. Its a long day of driving. This evening experience home-cooked meals and a friendly atmosphere in a local home before staying overnight in our hotel.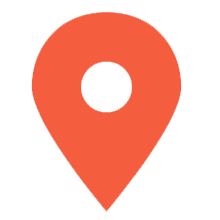 Day 17 : Tiger's Nest Monastery
After an early breakfast we drive up to the starting point and prepare for our hike to the legendary Taktsang (Tiger's Nest) - a magnificent monastery, clinging on a rock cliff 900 meters above the valley floor. The legend dating back to 747 AD has it that the Great Guru Rinpoche (Padmasambhawa) flew here from northeast Bhutan on the back of a tigress to subdue the demons of Paro Valley. The guru then meditated in the holy cave that is the site of the Pelphug Lhakhang today. According to Tantric Buddhist mythology, the vanquished local deities became the protectors of the dharma and one of them, Singey Samdrup, is recognised today as the guardian deity of Taktsang. Guru Rinpoche is also believed to have concealed among the rocks of Taktsang various forms of Dharma treasures known as Ters, which were destined to be discovered later by Tertons (treasure discoverers) for the propagation of Dharma. Taktsang was severely damaged by fire on Sunday 19th April 1998. The king commanded its immediate restoration soon after the fire. The royal command dictated that the original aura, authenticity and architectural splendor must be preserved at all costs. This project has been widely seen as an act of devotion involving all sections of Bhutanese society and as homage to the nation's cultural heritage. It also proved to be an opportunity for Bhutan's traditional artists and craftsmen to hone the skills inherited from their forefathers down the ages. In order to facilitate the restoration work, a road was built to the base of the mountain facing the temple. We drive to the end of this road and begin our hike up the mountain for a closer view of the temple. After approximately an hour walking uphill, we reach a small teahouse that has a wonderful panoramic view of the temple. Its the ideal place to enjoy lunch. For those interested, it is possible to get a closer view by hiking another 45 minutes to an hour (each direction) to reach the small chorten directly across from the temple. Anyone not interested in hiking any further can relax at the teahouse and enjoy the view. It total it will about 5 to 6 hours to get back to the car including all stops if you choose to walk the full way.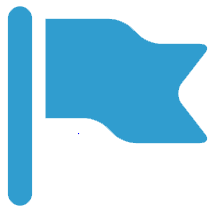 Day 18 : Paro
Enjoy a leisurely breakfast at your hotel before a departure transfer to Paro airport for your flight out of Bhutan.
What's Included?
Meals
16 Breakfasts, 7 Dinners
Transport
Private vehicle, Plane
Accommodation
Hotel (15 nights), Jungle Resort (2 nights)
Included Activities
Complimentary Airport Departure Transfer
Important Details
Joining Point
Hotel Ambassador
Lazimpat
Kathmandu
NEPAL
Phone: +977 14442726
Finishing Point
Tenzinling Resort
Lango
Paro
BHUTAN
Phone: +975 8272773
Fax: +975 8272503
Physical preparation
BHUTAN:
A reasonable level of fitness is required to enjoy this trip. Many monasteries in Bhutan are reached by long flights of steps. The hike to Tiger Nest Monastery is approx 5 hours return via many uneven steps. You will be at altitudes of over 2500m, which can affect even the fittest traveller, so be prepared to be a little breathless and speak to your doctor prior to travel if you have any health concerns.
Important information
1. Entry to Bhutan is very strict and travellers can only enter Bhutan as part of a group visa on a tour. Please provide Intrepid or your booking agent with a clear uncut scanned colour copy of the two flip pages of the personal details portion of your passport at time of booking. Bhutan Immigration is extremely strict. If one passport scan fails to meet their requirements the whole groups visa will be rejected, thus delaying the process significantly.
2. Airport arrival and departure transfers are included in Nepal and Bhutan.
3. Please advise all international flight details at least 60 days prior to departure.
4. Please be aware that Bhutan's airlines are renowned for last minute changes to flight timetables into and out of Bhutan. Please allow a minimum of 24 hours transit time between your flight from Bhutan and your onward international flight. Timetables are available on the Druk Airlines and Air Bhutan websites.
5. All travellers must arrive on Day 1 and depart on Day 7 to be eligible for a group visa.
6. A single supplement to have your own room is available on this trip and is applicable for all nights on tour.
7. All meals are included during your time in Bhutan.
8. The transfers and flight between Kathmandu and Paro is included on Day 12. This flight is unaccompanied.
9. As this is a combination trip, the composition of your group, as well as your group leader, will change on Day 12.
10. The weight limit for your internal flights is 20kg for checked luggage and 5kg for your carry on luggage.
Group leader
All Intrepid group trips are accompanied by one of our group leaders. The aim of the group leader is to take the hassle out of your travels and to help you have the best trip possible. Intrepid endeavours to provide the services of an experienced leader however, due to the seasonality of travel, rare situations may arise where your leader is new to a particular region or training other group leaders.
Your leader will provide information on the places you are travelling through, offer suggestions for things to do and see, recommend great local eating venues and introduce you to our local friends. While not being guides in the traditional sense, you can expect them to have a broad general knowledge of the places visited on the trip, including historical, cultural, religious and social aspects. At Intrepid we aim to support local guides who have specialised knowledge of the regions we visit. If you were interested in delving deeper into the local culture at a specific site or location then your leader can recommend a local guide service in most of the main destinations of your trip.
Safety
Many national governments provide a regularly updated advice service on safety issues involved with international travel. We recommend that you check your government's advice for their latest travel information before departure and ensure that your travel insurance covers you for all areas your itinerary covers. Please refer to our website's safety page for links to major travel advisories and updates on safety issues affecting our trips. We strongly recommend the use of a neck wallet or money belt while travelling, for the safe-keeping of your passport, flight tickets, cash and other valuable items. Leave your valuable jewellery at home - you won't need it while travelling. Many of our hotels have safety deposit boxes, which is the most secure way of storing your valuables. A lock is recommended for securing your luggage. Your leader will accompany you on all included activities, however during your trip you'll have some free time to pursue your own interests or relax and take it easy. While your leader will assist you with the available options in a given location, please note that any optional activities you undertake are not part of your Intrepid itinerary, and Intrepid makes no representations about the safety of the activity or the standard of the operators running them. Please use your own good judgement when selecting an activity in your free time. Please also note that your Leader has the authority to amend or cancel any part of the trip itinerary if it's deemed necessary due to safety concerns. For more details on the type of conditions and safety standards you can expect on your trip, please refer to Intrepid's operational safety policy on our website. We recommend that you take a moment to read through this information before travelling, and would appreciate any feedback on how well it's being implemented in the field:
https://www.intrepidtravel.com/safety-field
STRIKES: Demonstrations and protests are common in Nepal, with strikes regularly occurring that may result in curfews or roadblocks being enforced at short notice. At these times, businesses may close and vehicles may not be allowed on the roads. You should avoid any demonstrations or political gatherings and follow local advice, including that of your leader in the event of any disruptions. PETTY THEFT & CRIME: Pickpocketing and other petty theft is common, especially in places where tourists or foreigners frequent. Take care when walking around at night. Avoid walking on your own and don't carry large sums of cash. Keep valuables in a hotel safe if possible. Bars and restaurants now close at midnight as part of a government crackdown on illegal activities. Foreigners remaining in bars and clubs after hours have been detained by the police. Police have increased their presence in Thamel and Durbar Marg, popular tourist districts in Kathmandu, in an effort to reduce crime in these areas. You should seek out police if you have been robbed or affected by any crime. ALTITUDE: Altitude sickness is a risk, including on the Annapurna, Langtang and Everest Base Camp treks. Please make sure you familiarise yourself with signs and symptoms before you depart and monitor your own health during your trek. INSURANCE: Make sure your insurance covers you for your intended activities, including travel and trekking above 3000m if this is included on your itinerary, mountain rescue services and helicopter evacuation costs. FESTIVALS: Travelling in Nepal during Holi Festival (1-2 March 2018, 20-21 March 2019, 9-10 March 2020), can at times be dangerous due to revellers consuming intoxicating substances. The day is often associated with physical violence and danger. Your leader will advise you and your group on what places to avoid on this day and it may even be necessary for us to alter your itinerary for the day to avoid putting you or your group leader in high risk situation. Travelling during the Hindu festival Diwali (7 November 2018, 27 October 2019, 14 November 2020) can also be dangerous. During this time there are many displays of fireworks in the streets. It can be very noisy for several days and there is also a lot of pollution caused by the fireworks. As there are no restrictions on buying fireworks there are often injuries caused by people exploding them inappropriately. During this festival your leader may be required to alter your itinerary to avoid any dangerous areas to avoid putting the group at risk. INTERNAL FLIGHTS: There have been a number of air accidents in Nepal. We only use airlines that have passed strict safety audits for included internal flights in Nepal, including Buddha Air, Yeti Air & Tara Air.
PETTY CRIME: The crime rate in Bhutan is low, but there are occasional thefts and petty crime, such as pick-pocketing and purse snatching in areas frequented by tourists.
Communications
WIFI:
Hotels in Kathmandu generally have excellent WiFi connections. Most hotels offer free WiFi in public areas, with some also offering in room WIFI, sometimes for an additional fee. While trekking WiFi may be available in tea houses and lodges for a small cost. The higher you go the more the use of WiFi and internet will cost, and likely the slower the speed. Your tour leader will be able to offer some advice on communications in remote areas of the country. Please note that most teahouses do not have electrical outlets in rooms to charge devices but are shared in the main dining area, for an additional fee. Past travellers have found portable solar chargers to be very useful.
BHUTAN:
Internet access is generally fast and very good in both Thimpu and Paro. There may be limited internet access in smaller towns and villages. WiFi is generally free in the lobby and restaurant section of a hotel but charges may apply for internet use within your room.
Visas
As a general rule most countries expect that your passport has a minimum of 6 months validity remaining. Please ensure the name on your passport matches the name on your booking and airline tickets. Your passport details are required to complete your booking. Your consultant will contact you when this is required.
Take a copy of the main passport pages and other important documents with you, and leave another copy at home with family or friends.
Visas are the responsibility of the individual traveller. Entry requirements can change at any time, so it's important that you check for the latest information. Please visit the relevant consular website of the country or countries you're visiting for detailed and up-to-date visa information specific to your nationality. Your consultant will also be happy to point you in the right direction with acquiring visas. Visas can take several weeks to process, so familiarise yourself with any requirements as soon as you have booked your trip to allow for processing time.
NEPAL:
All foreign nationals (except Indian passport holders) require a visa to enter Nepal. Visas are obtainable from embassies abroad, land borders (including borders with India & Tibet) and on arrival at Kathmandu's Tribhuvan Airport.
Getting a visa at the airport or land borders can sometimes take time due to long queues. There have been instances when travellers are asked to show proof of exit from the country, ie flight tickets. You may also need to provide two passport photos and the following fees in US dollars (subject to change, cash only). Other currencies are also accepted although rates may differ. The following costs were correct at time of writing:
- Multi entry visa valid for 15 days - US$30
- Multi entry visa valid for 30 days - US$50
- Multi entry visa valid for 90 days - US$125
Your visa application form may require you to state the dates on which you enter and exit that country. Please note we suggest you list your date of entry a few days before, and date of exit a few days after your intended dates in case you encounter any delays or problems en route. To help calculate the exact dates of these crossings we have found the website www.timeanddate.com to be very useful.
BHUTAN
All nationalities require a visa for Bhutan. Travellers can only enter Bhutan as part of a group visa on a tour. Independent visas are not issued. The cost of the visa is included in your tour.
Please provide your booking agent with the following at time of booking in order for us to apply for your group visa:
- scanned colour copy of the photo page of your passport (consisting of both the flip pages)
- full name as per passport
- gender
- date of birth
- nationality
- passport number & date of issue/expiry,
- email address you will access while travelling
- arrival and departure flight details
Due to the controlled nature of travel in Bhutan the group visa can only be submitted once we have the above details from ALL travellers in the group. Failure to advise any of the information as above can slow the visa issuing process and delay the visa for the whole group. Generally visas are issued within 5 days of departure and as close as 48 hours prior to travel into the country. We will send your group visa to your travelling email address. Please print this visa and carry with you as you will need it at time of boarding your Bhutan flight.
You must show the copy of your Bhutan group visa at the check-in for your flight to Bhutan and on arrival at immigration in Bhutan where you will have a Bhutan entry stamp placed into your passport.
Please note that the visa is issued by the Royal Government of Bhutan and will contain the nationality and passport number of every member of the group travelling on the departure.
Why we love it
Beginning and ending in Kathmandu, there's more than enough time to discover the Nepali capital's staggeringly rich cultural and artistic heritage.
This is the perfect trip for those who want a cultural insight into Nepal without strenuous trekking, with plenty of inclusions, as well as free time and comfortable accommodation in each destination.
Whether it's flying, hiking, driving or by canoe, this trip will let you experience Nepal's stunning natural beauty from all angles.
Witness world-class mountain scenery from heavenly viewpoint, with a breathtaking included Everest scenic flight.
Take a jeep safari with a local guide in Chitwan National Park, a beauty brimming with exotic bird life and game - you may be lucky enough to spot rhinos or elusive leopards and tigers.
Get hands-on overview of Nepal's diverse architecture, from the stately Newari dwellings in Bandipur to the hill-perched Buddhist Peace Pagoda in laid back Pokhara.
The happiest land on earth, Bhutan is a hidden paradise with no traffic lights, laws governing minimum forest coverage and some amazing feats of archery.
Only a small number of visitors are allowed into Bhutan each year. It's pretty special.
The climb to Tigers Nest, while tough, is a richly rewarding and sobering experience.
Here's just some of what our past travellers have learned from their travels to Bhutan: https://www.intrepidtravel.com/adventures/bhutan-tour-learnings/
Is this trip right for you
While on a map we aren't travelling particularly far, reality of road travel in Nepal is that things always take longer than you expect. Some roads will be bumpy, dusty, or even unexpectedly blocked requiring reroutes and plenty of patience. We fly the farthest distances to make the most of our time together.
Hotels in some destinations may vary in standard and facilities, and on occasion hot water may be limited. There will be times when the location of our accommodation will mean it is practical to eat at the hotel restaurant rather than heading out for optional meals.
You will have some up close and personal encounters with wildlife on this trip, including seeing the small fish eating gharial crocodiles while on the canoe trip on the Rapti river.
While there will be opportunities to spot many different kinds of wildlife, sightings cannot be guaranteed as this is a national park where animals are free to roam rather than a zoo or wildlife park.
You will see tour operators offering elephant riding activities and many tourists taking part in them during your time in Chitwan. Intrepid Travel has a strong elephant welfare policy and as such we discourage travellers from riding elephants in Nepal or anywhere around the world. See the Responsible Travel section of this information for more.
Despite Bhutan being a small country, you'll experience long travel days as most roads are single lane.
The trek to Tiger's Nest is quite vigorous but well worth the climb.
Bhutan is a high-altitude destination, so taking it easy for a day or two makes for a much more comfortable trip. Drinking tea and water and avoiding strenuous exercise will help you acclimatise after arriving.
Please be aware that hot water is limited in some places. Speaking of all things heated, the Bhutanese love chilli and the food can be a touch spicy.
Travel in Bhutan is strictly controlled and to do any independent travel outside of a group tour is extremely difficult and expensive to arrange. We provide a group visa for travellers on our tours in Bhutan, which stipulates that all travellers must arrive and depart on the same days that our tour program starts and finishes. For this reason we are generally not able to provide additional accommodation outside of our tour dates and advise all travellers to book flights out of Bhutan that correspond with the finish day of the tour. For helpful tips on booking your flight see https://www.intrepidtravel.com/adventures/bhutan-flight-guide/. In the rare case that no flights are available and you need to depart later we are only able to book additional accommodation for you in conjunction with a special individual visa which can add around AUD1000 to the cost of your tour, to be paid at the time of booking.
All meals are included due to the nature of travelling in Bhutan. This means there may be limited choices on some days.
Health
All travellers need to be in good physical health in order to participate fully on this trip. When selecting your trip please make sure you have read through the itinerary carefully and assess your ability to cope with our style of travel. Please note that if, in the opinion of our group leader or local guide, any traveller is unable to complete the itinerary without undue risk to themselves and/or the rest of the group, Intrepid Travel reserves the right to exclude them from all or part of a trip without refund.
You should consult your doctor for up-to-date medical travel information or for any necessary vaccinations before departure. We recommend that you carry a first aid kit as well as any personal medical requirements as they may not easily be obtained at the locations on this trip. Please ensure that you are adequately prepared.
AIR POLLUTION:
Air quality in Nepal can be poor, especially in winter. Some towns, including Kathmandu, experience very high levels of seasonal smog and heavy particulate pollution. Seek medical advice if you're concerned about the effects of air pollution.
ALTITUDE SICKNESS:
Travellers to altitudes higher than 2,500m are at risk of altitude sickness, also known as acute mountain sickness (AMS). This can be life threatening and affect anyone, even people who are very physically fit. There is a higher risk for those who have had altitude sickness before, who exercise or drink alcohol before adjusting to the altitude, or who have health problems that affect breathing. If your tour travels to high altitude, see your doctor for advice specific to you and your situation before you depart. It is important to be aware of the normal altitude symptoms that you may encounter BUT NOT worry about:
- Periods of sleeplessness
- Occasional loss of appetite
- Vivid, wild dreams at around 2500-3800m in altitude
- Unexpected momentary shortness of breath, day and night
- Periodic breathing that wakes you occasionally
- Blocked nose
- Dry cough
- Mild headache
If you are feeling nauseous, dizzy or experience other symptoms, please be sure to let your group leader know immediately so that we can monitor your condition.
Please be aware that should your group leader deem it unsafe for you to continue trekking at any time, they will arrange for you to descend to a lower attitude.
Please read the following document carefully and, during your trip, utilise the table on the back daily to record your own perspective of your general health and any symptoms you may experience: https://www.intrepidtravel.com/altitude-sickness
On some days this trip may ascend faster than commonly published recommended ascent rates at altitude. However, based upon an assessment by our external safety and medical advisors, and in conjunction with our own risk assessments we consider that the ascent rate is acceptable due to the additional safety measures that are in place for our customers. If you have concerns about this, please speak to your booking representative.
All our leaders in the Himalayas are trained in the use of a PAC bag (Portable Altitude Chamber) and this is carried on all trips which go above 4,200m. The PAC bag is used in an emergency only to treat altitude sickness in the mountains. A First Aid kit is carried with the group and all our leaders are First Aid trained. Please ensure that your travel insurance policy does cover you up to the maximum altitude on this trip, and includes helicopter evacuation. Please take proof of this with you on the trip, as you will need to show it to the leader.
MOSQUITO-BORNE ILLNESSES:
Malaria is a risk in some areas of Nepal including Chitwan National Park. Dengue fever and Japanese
encephalitis also occur, including on occasion in Kathmandu. Protect yourself against insect bites by wearing adequate protection, including repellent.
MEDICAL FACILITIES AND TREATMENT:
Medical facilities in Nepal are very limited, particularly outside Kathmandu. In Kathmandu, treatment at international-standard clinics is expensive and up-front payment for services is generally required. Make sure you have adequate travel health insurance and accessible funds to cover the cost of any medical treatment, including evacuation by helicopter.
ALTITUDE SICKNESS:
Much of Bhutan is at elevations of over 2,500m and travellers can be affected by altitude sickness. Altitude sickness can be life threatening and can affect anyone, even the physically fit. Those more at risk include people who have had altitude sickness before, who exercise or drink alcohol before adjusting to the altitude, or who have health problems that affect breathing. See your doctor prior to travelling to Bhutan to get advice specific to you and your situation. Monitor your health and well-being during the trip and report immediately to your leader if you feel unwell. Ensure your travel insurance covers you for altitude sickness and medical evacuation.
MOSQUITO-BORNE ILLNESSES:
Outbreaks of dengue fever and malaria have been known to occur in Bhutan. Protect yourself against mosquito-borne illnesses by taking measures to avoid insect bites, including using insect repellent and wearing long, loose-fitting, light-coloured clothing.
Food and dietary requirements
FOOD IN NEPAL:
In Kathmandu and Pokhara there are plenty of restaurants and cafes for all tastes and budgets. For a glimpse at what traditional Nepali cuisine entails, check out our guide here: https://www.intrepidtravel.com/adventures/guide-to-nepali-cuisine/
Nepal caters very well towards vegetarians and vegans with almost all restaurants having a veg section of the menu. Your tour leader will be able to direct you towards restaurants that are known to have better hygiene, especially in tourist areas where they are travelling with our groups regularly.
BHUTAN FOOD:
All meals are included with the cost of your trip in Bhutan. Generally meals will be buffet style and taken in your hotel or guesthouse. Lunches and dinners will generally include a selection of western, Chinese or Indian style dishes, with some local specialties on occasion. Dont forget to try the National dishes of emma datse (chili and cheese) and delicious red rice. Rice and vegetable dishes are always present for every meal. Vegetarians are well catered for and meat is the exception rather than the rule with most meals. Bottled and alcoholic drinks are not included with meals and are paid for separately.
Each restaurant typically will cook about three or four dishes per group to share. Choices are limited and feedback has suggested that the food isn't the main reason to visit Bhutan. Meals may become a little monotonous with similar offerings at most restaurants. 
Please don't be offended that your leader and driver do not eat with you. This is the custom in Bhutan and leaders and drivers generally eat together in another section of the restaurant.  
Money matters
NEPAL:
The official currency of Nepal is the Nepali rupee (NPR). Its symbol is often displayed as Rs. USD are also widely accepted in Nepal. ATMs can only be found in Kathmandu, Pokhara, and Bhaktapur. Make sure you carry sufficient cash to cover your needs when travelling outside of these cities. Money exchange facilities are available in Kathmandu, Namche, Pokhara, Chitwan (only outside the park) and Bhaktapur. Credit cards are not widely accepted.
The Government of Nepal has banned the import, export and use of 500 and 1000 Indian rupee notes in Nepal. You should ensure you are not carrying these notes on arrival in Nepal as they will be confiscated and you may be fined.
Please note that most establishments in Asia will not accept foreign currency notes that are old, torn or faded and they can be very difficult to exchange or extra fees added when exchanging at banks. Please ensure that you have new, clean notes.
Before departing on a trek, make sure you have enough Nepalese currency to purchase meals and drinks, in the smaller denominations where possible, as there are no ATMs and larger notes (such as 1000R) can be difficult to change.
BHUTAN
The official currency of Bhutan is the Bhutanese Ngultrum (BTN). The Indian Rupee is also accepted as legal tender in Bhutan, but Indian currency in large denominations may not be accepted. You can exchange all major currencies at the airport on arrival. Ensure you have new, clean and undamaged notes. Also note that there are variable rates for bigger foreign currency notes and currency notes of smaller denominations. Higher denominations get you better exchange rate. ATMs are common in towns. EFTPOS services are available nationwide, including at most hotels. Credit cards are not widely accepted, but can be used at reputable hotels. It is not possible to exchange BTN outside of Bhutan so ensure you keep any exchange receipts in order to convert any remaining currency back before you leave.
Please budget for additional meals and expenses while on your trip. Our suggestion is based on past traveller feedback but you may choose to spend more or less.
SPENDING MONEY:
When it comes to spending money on the trip, every traveller is a little different. You know your spending habits better than we do, so please budget a sensible amount for things like meals not included, drinks, shopping, optional activities and laundry. It's always better to bring a little more than you think you'll need. Also make sure you've read your trip details thoroughly so you know what's included in the trip price and what isn't. This should make budgeting a little easier. You'll find this info in the Inclusions section of your Essential Trip Information (that's this document).
CONTINGENCY FUNDS:
We try to plan for every eventuality, but there are still some things beyond our control. Please make sure you have access to an extra US$500 for emergencies (e.g. severe weather, natural disasters, civil unrest) or other events that result in unavoidable changes to the itinerary (e.g. transport strikes or cancellations, airport closures). Sometimes these things necessitate last minute changes to enable our trips to continue to run, and as a result there may be some extra costs involved.
The recommended amounts are listed in USD for the relatability of universal travellers, however the local currency is needed in the countries you are visiting.
DEPARTURE TAX
All departure taxes should be included in your international flight ticket.
NEPAL:
If you are happy with the services provided a tip - though not compulsory - is appropriate. While it may not be customary to you, it is of great significance to the people who will take care of you during your travels, inspires excellent service, and is an entrenched feature of the tourism industry across many Intrepid destinations. We recommend that any tips are given to the intended recipient by a member of your group, rather than collected and passed on by the group leader.
The following amounts are based on local considerations and feedback from our past travellers:
Your Group Leader: You should consider tipping your leader for outstanding service throughout your trip. The amount is entirely a personal preference; however as a guideline US$3-4 per person, per day can be used. Of course you are free to tip more or less as you see fit, depending on your perception of service quality and the length of your trip. Remember, a tip is not compulsory and should only be given when you receive excellent service.
Other Trekking crew ( Assistant Guides and Porters): Throughout your trip you may at times have a porter carrying your luggage and assistant guide/s in addition to your leader. We suggest US$4-5 each traveller per day which will be distributed among all porters and assistant guides. The Group leader is not responsible for distributing the tipping to the trekking crew but will assist you and make appropriate recommendations after the trek.
Local guides: Throughout your trip you may at times have a local guide in addition to your leader. We suggest US$2-3 per person, per day for local guides. (Including city tour guides, jungle guides, rafting guides, assistant trek guides)
Drivers: You may have a range of drivers on your trip. Some may be with you for a short journey while others may be with you for several days. We would suggest a higher tip for those more involved with the group however a base of US$2-3 per person, per day is generally appropriate.
Local transport: For a city tour we suggest US$2 per person, per day.
Hotel porters: NPR50-100 is adequate for porters that assist you with bags to your room.
Restaurants: Please check the bill and if there's an addition of 10% service charge, there's no requirement for tipping. Otherwise 5-10% of the total bill amount is appropriate.
NOTE: Please don't tip with coins or notes of or less than NPR50, or dirty and ripped notes. This is regarded culturally as an insult.
Bhutan;
The following amounts are based on local considerations and feedback from our past travellers:
Hotels / Restaurants: USD 0.50 - 1 for porters and restaurant staff
Drivers: You may have a range of drivers on your trip. Some may be with you for a short journey while others may be with you for several days. We would suggest a higher tip for those more involved with the group however a base of US$ 1-2 per person, per day is generally appropriate.
Local transport: For a city tour we suggest US$ 1 per person, per day.
Your Group Leader: You may also consider tipping your leader for outstanding service throughout your trip. The amount is entirely a personal preference; however as a guideline US$ 5 per person, per day can be used. Of course you are free to tip more or less as you see fit, depending on your perception of service quality and the length of your trip. Remember, a tip is not compulsory and should only be given when you receive excellent service.
TIPPING
If you're happy with the services provided a tip - though not compulsory - is appropriate. While it may not be customary to you, it's of great significance to the people who will take care of you during your travels, inspires excellent service, and is an entrenched feature of the tourism industry across many Intrepid destinations.
Your Tour Leader:
You may consider tipping your tour leader for outstanding service throughout your trip. The amount is entirely a personal preference, however as a guideline US$3-US$5 per person (in local currency), per day can be used. Of course you are free to tip more or less as you see fit, depending on your perception of service quality and the length of your trip. Remember, a tip is not compulsory and should only be given when you receive excellent service. Please don't tip with coins, very small denomination notes, or dirty and ripped notes. This is regarded culturally as an insult
Commissions:
The receipt of commissions or kickbacks in exchange for recommending particular shops or services is ingrained in the culture of the tourism industry. Rather than turning a blind eye to this unavoidable issue in some areas, we have established a centralised fund whereby contributions from recommended suppliers are collected and distributed back into the business. We aim to provide the best value trips in the market, and this fund assists in keeping operating costs and trip prices low to you. A priority in establishing this fund is that the experience of our traveller - you - is not compromised in any way. Please let us know via the feedback form completed after your trip if we are successfully meeting this objective.
Optional Tipping Kitty:
On Day 1 your tour leader will discuss with you the idea of running a group tipping kitty, whereby everybody contributes an equal amount and then your tour leader pays the tips for drivers, local guides, and hotel staff (excludes restaurant tips). The leader will keep a running record of all monies spent which can be checked at any time, and any money remaining at the end of the tour returned to group members. This is often the easiest way to avoid the hassles of needing small change and knowing when and what is an appropriate amount to tip. Participation in this kitty at your own discretion, and you are welcome to manage your own tipping separately if you prefer. Please note the tipping kitty excludes tips for your tour leader.
What to take
What you need to bring will vary according to the trip style you have chosen, the countries you are visiting and when you are travelling. Generally speaking you should pack as lightly as possible. On the vast majority of our trips you are expected to carry your own luggage, although you won't be required to walk long distances with it (max 30 minutes). Many travellers carry their luggage in a backpack, although an overnight bag with a shoulder strap would suffice if you travel lightly. Smaller bags or backpacks with wheels are also convenient although we recommend your bag has carry straps. You'll also need a day pack/bag to carry water and a camera etc for day trips. Below we have listed the essentials for this trip:
WARM CLOTHING: Temperatures can be low in the winter months, especially at altitude, so bring a set of warmer clothes including thermal underclothes and a fleece jacket.
WATER BOTTLE Consider bringing your own water bottle to refill along the way. The sale of bottled water contributes to an enormous environmental problem around the world. In addition to the water in bottles, the production of a 1 litre plastic bottle takes 2 litres of water and 200ml of oil. A large proportion ends up in limited landfill or discarded in waterways and natural environments. Although it can be difficult to avoid bottled water when travelling, please use the water dispensers which are provided at some of our accommodation or simply refill with tap water (your leader will advise whether tap water is safe to drink in your destination). When unable to avoid bottled water it is better to buy the largest available and distribute into your smaller bottle for the day.
https://www.intrepidtravel.com/packing-list
Climate and seasonal
SEASONAL INFORMATION:
Nepal's climate varies greatly depending on the season:
JUN - SEP: the monsoon rains (mostly at night) bring landslides in regional areas. Cloud cover often obscures mountain views with rain, mud and leeches deterring most trekkers at this time of year. Treks running in September can be hot and very humid at lower altitudes. See what it's like to trek during monsoon here: https://www.intrepidtravel.com/adventures/nepal-during-monsoon-season/
MAR - APR: Spring brings warm weather and spectacular rhododendron blooms. A popular time to visit and one of the peak times to trek.
OCT - NOV: Clear skies and warm days make autumn the peak season.
DEC - FEB: Winter brings cold temperatures and snow to the mountains. Good trekking, but remember to rug up.
A couple of rules
Everyone has the right to feel safe when they travel. We don't tolerate any form of violence (verbal or physical) or sexual harassment, either between customers or involving our leaders, partners or local people. Sexual relationships between a tour leader and a customer are strictly forbidden.
Use or possession of illegal drugs will not be tolerated on our trips. If you choose to consume alcohol while travelling, we encourage responsible drinking, and expect that you'll abide by the local laws regarding alcohol consumption.
The sex tourism industry is known to exploit vulnerable people and have negative consequences on communities, including undermining the development of sustainable tourism. For this reason, patronising sex workers will not be tolerated on our trips.
By travelling with us you are agreeing to adhere to these rules. Your group leader has the right to remove any member of the group for breaking any of these rules, with no right of refund.
If you feel that someone is behaving inappropriately while travelling with us, please inform your tour leader or local guide immediately. Alternatively, contact us on the emergency contact number detailed in the Problems and Emergency Contact section of this Essential Trip Information.
Feedback
After your travels, we want to hear from you! We rely on your feedback. We read it carefully. Feedback helps us understand what we are doing well and what we could be doing better. It allows us to make improvements for future travellers.
http://www.intrepidtravel.com/feedback/
Emergency contact
In the case of a genuine crisis or emergency please contact our local office in Kathmandu:
For general contact details please use the following page: http://www.intrepidtravel.com/ourtrips/contact/
GENERAL ISSUES ON YOUR TRIP
While we always endeavour to provide the best possible holiday experience, due to the nature of travel and the areas we visit sometimes things can and do go wrong. Should any issue occur while you are on your trip, it is imperative that you discuss this with your group leader or our local representative straight away so that they can do their best to rectify the problem and save any potential negative impact on the rest of your trip.
We recognise that there may be times when your group leader/local partner may not be able to resolve a situation to your satisfaction - if this is the case, please ask the leader to speak to their direct manager.
You may also choose to provide details in your online feedback, which we ask you to complete within 30 days of the end of your trip. But we do ask you to be aware that it is very difficult for us to provide any practical help after the trip is complete.
Intrepid's Local Operator: +977 980 112 3617
Responsible travel
Our Responsible Travel Policy outlines our commitment to preserving the environment, supporting local communities, protecting the vulnerable and giving back to the places we travel. All our trip leaders, suppliers and staff are trained on these principles, and are core to us delivering sustainable, experience-rich travel.
Explore the different parts of our Responsible Travel Policy by visiting:
https://www.intrepidtravel.com/responsible-travel
http://www.intrepidtravel.com/ourtrips/rt/responsibletraveller
ELEPHANT PERFORMANCES & ELEPHANT RIDING:
While we respect each individual's decisions while travelling, Intrepid does not include elephant rides or unnatural performance activities on any itinerary, and we recommend you bypass these activities should they be offered to you during your stay. Professional wildlife conservation and animal welfare organisations, including World Animal Protection advise that contrary to common belief, captive elephants remain wild animals and despite good intentions, unfortunately many venues are unable to provide the appropriate living conditions elephants require and this ultimately impacts their well-being. While there is some merit in the argument that the money you pay for the activity goes towards keeping the elephants and their mahouts employed, we know that it also fuels demand for elephants to be captured in the wild or captive bred. We thank you for your support in improving the welfare of these majestic creatures. Further information is available on the below link:
http://www.intrepidtravel.com/au/elephants-welfare
NEPAL
Dress codes are quite relaxed in tourist areas of Kathmandu and Pokhara, but much more conservative in other parts of the country. Remove shoes before entering certain temples and holy places and be aware that non-Hindus may not be permitted at some religious sites. Dress modestly, take care not to offend and ask your leader if you are unsure if something is appropriate.
PORTERS:
Our porters are valued members of our trekking teams. We operate our treks according to standards that provide respectful, safe and fair working conditions not only in Nepal, but on all our trips globally. For more information on porter welfare, see https://www.intrepidtravel.com/au/porter-policy
BHUTAN LOCAL DRESS:
Bhutan is a conservative country in standards of dress and behaviour. Dress modestly and respectfully when visiting temples or other religious sites. Long pants are most appropriate for men and longer length skirts are most appropriate for women.
Accommodation notes
The style of accommodation indicated in the day-to-day itinerary is a guideline. On rare occasions, alternative arrangements may need to be made due to the lack of availability of rooms in our usual accommodation. A similar standard of accommodation will be used in these instances.
Throughout the trip we request that our lodgings prepare rooms in time for our arrival, especially if we're arriving prior to normal check-in time. However this isn't always possible which means we won't be able to check-in immediately on arrival at some hotels. Instead, we can store our luggage and explore our new destination.
Travel insurance
Travel insurance is compulsory for all our trips. We require that, at a minimum, you are covered for medical expenses including emergency repatriation. We strongly recommend that the policy also covers personal liability, cancellation, curtailment and loss of luggage and personal effects.
When travelling on a trip, you won't be permitted to join the group until evidence of travel insurance and the insurance company's 24 hour emergency contact number has been seen by your leader.
If you have credit card insurance your group leader will require details of the participating insurer/underwriter, the level of coverage, policy number and emergency contact number rather than the bank's name and credit card details. Please contact your bank for these details prior to arriving in-country.
http://www.intrepidtravel.com/insurance.php
Your fellow travellers
As you travel on a group trip you will be exposed to all the pleasures and maybe some of the frustrations of travelling in a group. Your fellow travellers will probably come from all corners of the world and likely a range of age groups too. We ask you to be understanding of the various needs and preferences of your group - patience with your fellow travellers is sometimes required for the benefit of everyone's travel experience. Remember too that you have responsibilities to the group. If you are requested to be at a place at a certain time, ensure that you don't keep the rest of the group waiting. We have found time and time again that the very best trips we operate are those where the dynamics within the group work well - this takes just a little effort on your part. Due to privacy reasons we are unable to provide you with contact details and any personal information about your fellow travellers booked on your trip prior to departure.
SINGLE TRAVELLERS:
Our group trips are designed for shared accommodation and don't involve a compulsory single supplement. Single travellers share with people of the same gender in accommodation ranging from twin to multishare. Some of our itineraries have accommodation booked on a mixed gender share basis and where applicable this will be specified in our Essential Trip Information. On a selection of our trips, you have the option to pay a single supplement to ensure that you have your own accommodation (where available). Please note that this only applies to accommodation during the tour - pre-trip and post-trip accommodation will be booked on a single room basis.
Itinerary disclaimer
ITINERARY CHANGES:
Our itineraries are updated regularly throughout the year based on customer feedback and to reflect the current situation in each destination. The information included in this Essential Trip Information may therefore differ from when you first booked your trip. It is important that you print and review a final copy prior to travel so that you have the latest updates. Due to weather, local conditions, transport schedules, public holidays or other factors, further changes may be necessary to your itinerary once in country. The order and timing of included activities in each location may also vary seasonally to ensure our travellers have the best experience. Your tour leader will keep you up to date with any changes once on tour.
OPTIONAL ACTIVITIES:
A selection of optional activities that have been popular with past travellers are listed in the day-to-day itinerary. This isn't an exhaustive list and should be used as a guide only for some of what might be available. Prices are approximate, are for entrance only, and don't include transport to and from the sites or local guides unless indicated. All activities are subject to availability, and may be on a join-in basis. It may not be possible to do all the activities listed in the time available at each destination, so some pre-planning for what you are most interested in is advised. When it's recommended that travellers pre-book these activities, look for a note in the Special Information section of the day-to-day itinerary. For most, they can either be organised independently on the day, or let your leader know you are interested and they can assist.
Where activities are considered medium or high risk, we work with operators whose safety and credentials we have sighted and assessed. Although it is possible that you may find the same activity cheaper with another operator on the ground, we cannot vouch for the safety or quality of that operator. Medium and high risk activities not listed above have not been assessed by us and as such our staff and leaders are unable to assist you with organising these activities. Activities that contravene our Responsible Travel policies are also not listed. Please remember that the decision to partake in any activity not listed is at your own discretion and risk.
Accommodation
Hotel (15 nights),Jungle Resort (2 nights)
More from Nepal
18 Days from$5,587
START: Kathmandu
FINISH: Paro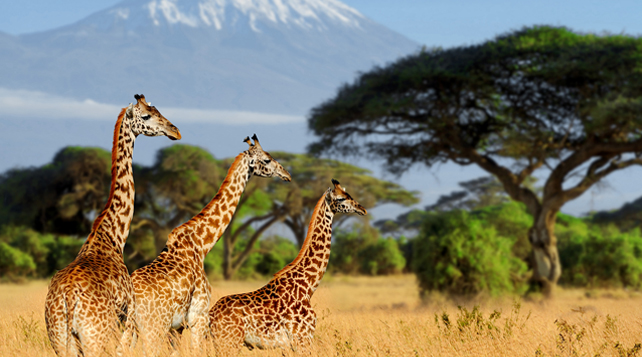 Kenya Safari!
Win a Classic African Adventure Tour to Kenya Overland Safari. Every NOVICA product purchased through the end of the year qualifies as an entry. Let the journey begin!