Morocco Family Holiday
Overview
Description
Imagine a country with the charisma of Europe, the passion of Africa and the charm of the Middle East. A place where ancient cultures are intertwined with dramatic landscapes and time-worn medinas give a glimpse into imperial cities of the past. Now, the whole family can fall under Morocco's spell on an action-packed adventure from magical Marrakech to the old pirate port of Essaouira, covering everything from camel-clad deserts to pristine beaches along the way. So whether it's in spice-infused back alleys, among crumbling Roman ruins or below the snow-capped Atlas Mountains – the allure of Morocco will prove impossible to ignore.
Start: Marrakech
Finish: Marrakech
Ages: 5 - 99
Theme: Family
Accommodation: Hotel (6 nights), Gite (1 night)
Destination: Marrakech
Highlights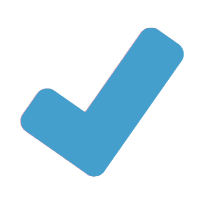 Morocco is a real feast for the senses. Sip sweet mint tea in rural villages, see goats climbing trees in the desert, and tap your foot to traditional Berber musicians in Marrakech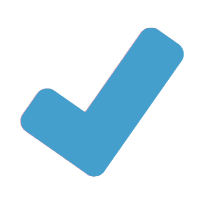 Adventure into the Atlas Mountains and stay with a berber family for an insight into traditional Moroccan life.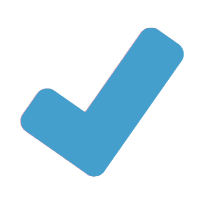 With French, Portugese and Jewish influences, Essaouira is about as exotic as it gets. Feast on fresh-caught seafood, explore unique art galleries and be dazzled by a blue-specked townscape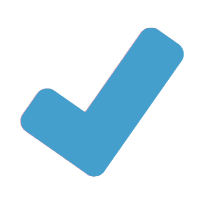 Witness the magnificent rolling waves of the Atlantic ocean from the back of a camel
Itinerary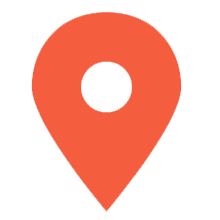 Day 1 : Marrakech
Salaam Aleikum! Welcome to Morocco. Marrakech is a feast for the senses, a world of spice markets, Berber music, carpets, delectable foods, acrobats and perfumed gardens. You can arrive at any time today as there are no activities planned until your group meeting at 5pm. If you have an arrival transfer booked, please look for a representative with an Intrepid Travel sign when you arrive at the airport. Your hotel is located just outside the city walls around the old Medina. It is about a 30-minute walk to the main square, Djemaa el Fna (or a short calesh/taxi ride). It's also near a lot of local shops and restaurants. Settle in and relax.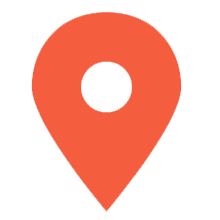 Day 2 : Aroumd
Today's adventure begins with a drive over the impressive High Atlas Mountains to the village of Imlil (approx 2 hours), the largest village in the Mizane Valley. You will store your main luggage here, before continuing on foot (1 hour) to the traditional mountain village of Aroumd with your daypack. If you don't feel comfortable with the walk, your leader can arrange a mule for you to ride instead. Perched on a rocky outcrop, the remote village of Aroumd offers stunning views across the High Atlas Mountains and a unique opportunity to experience traditional Berber culture. We spent 1 night in a family-run mountain home (gite) in Aroumd. Surrounded by the smell of woodstoves and bread, meet the host family and enjoy Berber hospitality and food. NOTE: The walk from Imlil to Aroumd and further to the Sidi Chamharouch shrine requires appropriate footwear. You may choose to bring sturdy boots if you prefer so, but pair of good walking shoes with rigid and grippy sole will be sufficient.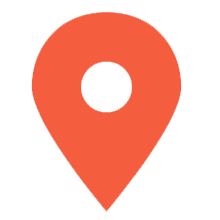 Day 3 : Zaouit Ifergane
This morning we will have a bread cooking demonstration for breakfast and perhaps an early morning walk around the village of Imlil. We will then transfer to Zaouite Ifergan passing through some Berber villages and a stop in one of the oldest mosque in the high altas where we learn about the Saadian dynasty in which era this monument was built. We continue our drive across the high Altas mountains via the Tizi n Tast which will give you a great view of the largest plain of Sous. We arrive at our accommodation for the evening in the late afternoon in time for a swim in the pool and relax.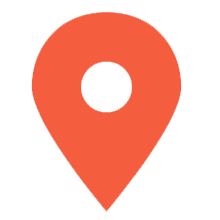 Day 4 : Zaouit Ifergane
Enjoy a day of free time. You might like to take a walk with your family through the oasis and explore the local villages. The oasis is full of palm trees and streams of water, giving it an exotic atmosphere. Perhaps have a go at riding a donkey around the fields.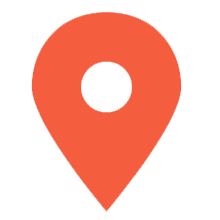 Day 5 : Essaouira
After breakfast  it's time for a short trip to Taroudant city (approximately 30 minutes). This pretty, conservative town (often called 'Little Marrakech') has a tannery which you will visit and spend some time at. Moroccan leather goods are very popular, and here you can learn how the animal skins are cured to produce the leather. It's an interesting snapshot of old-fashioned local craft, and a chance to souvenir a slice of hand-made Morocco. Then we travel up the coast to Sidi Kaouki (approximately 4 hours). Mount a camel and take in the view as the waves crash along the shore line, taking in the awesome scenery as you plod along. This may well be one of the highlights of your trip. Enjoy a picnic lunch on the beach, then board the bus again and head to Essaouira (approximately 30 minutes). This delightful artists' town is a former Portuguese trading colony and was once home to sizeable British and Jewish populations. The town faces a group of rocky islands called the Mogador and is surrounded by an expanse of sandy beaches and dunes. It's still a busy fishing port, and its pretty harbour is filled with tiny colourful fishing boats which go out early every morning.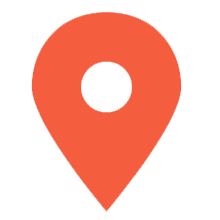 Day 6 : Essaouira
Today is free for you to explore Essaouira as you please. Everything in the small centre is within walking distance, and the beach is nice and clean, great for strolling along. Why not wander the harbour and its adjacent fish markets where you can witness the daily auction. A fresh-cooked plate of the day's catch is highly recommended. Perhaps browse some of the many shops and art galleries where unique local pieces are on display. The town is becoming renowned for its burled Thuya wood, delicately formed and inlaid in tiny shops. The scent from the oils used to polish the richly coloured wood permeates the air and makes walking through the streets incredibly pleasant.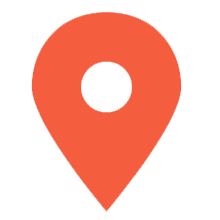 Day 7 : Marrakech
Leaving Essaouira behind, journey inland to Marrakech (approxmately 3 hours). Enjoy an afternoon walking tour of the city centre, taking in the main sights on your way to the sprawling Djemaa el-Fna main square and souq. As is usual in a souq, individual trades and crafts are concentrated in one street or area, so the shoemakers are all next to each other, as are the jewellers, potters and weavers. This is the best place in Morocco to sharpen your bargaining skills, and you are almost certain to be tempted by some of the extraordinary variety of merchandise on display – perhaps a pair of traditional Moroccan slippers or some spices. The market almost has the atmosphere of a medieval fair. Snake charmers and jugglers are among those who vie to entertain you. In the evening, wonderful smells waft by as food stalls cook up their local delicacies.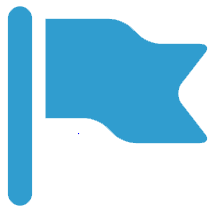 Day 8 : Marrakech
Your trip comes to an end this morning. There are no activities planned for the final day and you are free to depart the accommodation at any time.
What's Included?
Meals
7 Breakfasts, 3 Dinners
Accommodation
Hotel (6 nights), Gite (1 night)
Included Activities
Marrakech - Medina walking tour
Important Details
Joining Point
Hotel Gomassine
71 Av. Mohamed Zerktouni Gueliz
Marrakech
MOROCCO
Phone: +212 524433086
Finishing Point
Hotel Gomassine
71 Av. Mohamed Zerktouni Gueliz
Marrakech
MOROCCO
Phone: +212 524433086
Physical preparation
There are no challenging physical activities on this trip. The walks and camel riding are quite easy and you can opt out if you don't want to take part. Any healthy child or adult should be able to take part.
These trips are setup to involve and include all the family so no real physical preparation is necessary. The trips all have some degree of physical activity but nothing that is too strenuous. Please check the physical rating on the trip notes and if you need further explanation please contact one of our sales consultants who will provide you with more detailed information.
Important information
Please note that these trips are for adults and children travelling together and there must be at least one child under 18 with you.
Minimum age for children on this trip is 5 years old.
A discount of 10% applies on this trip to children 17 years and under at time of travel.
A single supplement is available on this trip with exception of Day 2 (Aroumd)
Ramadan
Ramadan is an exciting time to travel through Morocco but there are also a few things to bear in mind.
Meal times will be a lot later than you may be used to, in particular dinner. You will find restaurants will open at 7-7:30pm in the evening for dinner. Which will mean your family may not be eating dinner until 8-8:30pm. Likewise breakfast may not start until 7am.
As you travel through the countryside there will be limited small road side cafes to stop at. Your leader will pre-plan where to stop to ensure families have access to snacks and bathroom stops along the way.
Alcohol - Morocco is a Muslim country therefore alcohol is not readily available, particularly during Ramadan.
Wifi
While wifi is available in our hotels it is important to note that wifi works best in the hotel foyer and will be very slow in the rooms. An easier option may be to purchase a sim card in country to stay connected.
Group leader
All Intrepid group trips are accompanied by one of our group leaders. The aim of the group leader is to take the hassle out of your travels and to help you have the best trip possible. Intrepid endeavours to provide the services of an experienced leader however, due to the seasonality of travel, rare situations may arise where your leader is new to a particular region or training other group leaders.
Your leader will provide information on the places you are travelling through, offer suggestions for things to do and see, recommend great local eating venues and introduce you to our local friends. While not being guides in the traditional sense, you can expect them to have a broad general knowledge of the places visited on the trip, including historical, cultural, religious and social aspects. At Intrepid we aim to support local guides who have specialised knowledge of the regions we visit. If you were interested in delving deeper into the local culture at a specific site or location then your leader can recommend a local guide service in most of the main destinations of your trip.
Safety
Many national governments provide a regularly updated advice service on safety issues involved with international travel. We recommend that you check your government's advice for their latest travel information before departure and ensure that your travel insurance covers you for all areas your itinerary covers. Please refer to our website's safety page for links to major travel advisories and updates on safety issues affecting our trips. We strongly recommend the use of a neck wallet or money belt while travelling, for the safe-keeping of your passport, flight tickets, cash and other valuable items. Leave your valuable jewellery at home - you won't need it while travelling. Many of our hotels have safety deposit boxes, which is the most secure way of storing your valuables. A lock is recommended for securing your luggage. Your leader will accompany you on all included activities, however during your trip you'll have some free time to pursue your own interests or relax and take it easy. While your leader will assist you with the available options in a given location, please note that any optional activities you undertake are not part of your Intrepid itinerary, and Intrepid makes no representations about the safety of the activity or the standard of the operators running them. Please use your own good judgement when selecting an activity in your free time. Please also note that your Leader has the authority to amend or cancel any part of the trip itinerary if it's deemed necessary due to safety concerns. For more details on the type of conditions and safety standards you can expect on your trip, please refer to Intrepid's operational safety policy on our website. We recommend that you take a moment to read through this information before travelling, and would appreciate any feedback on how well it's being implemented in the field:
https://www.intrepidtravel.com/safety-field
FIRE PRECAUTIONS: Please be aware that local laws governing tourism facilities in this region differ from those in your home country and not all the accommodation which we use has a fire exit, fire extinguishers or smoke alarms.
TRAFFIC AND DRIVING ON THE OTHER SIDE OF THE ROAD: Depending on where you come from please note that drivers in this part of the world may drive on the opposite side of the road from what you are used to. Look both ways before crossing any road. Traffic can be a little more chaotic than you might be used to at home. Be aware!
SEAT BELTS: Please be aware that local laws governing transportation safety may differ from those in your home country and not all the transport which we use is able to provide seat belts.
PETTY THEFT AND PERSONAL SAFETY: While travelling there is always the risk of pick-pocketing and petty theft, particularly in the more touristy cities. We recommend that you exercise caution when walking alone at night and encourage you to walk together and only on main, well-lit thoroughfares. Be particularly vigilant on public transport. Simple measures like carrying your day pack on your front, not hanging your bag over the back of your chair or on the floor and wearing a money belt will reduce any chance that your valuables should go missing.
SCAMS: When walking through touristy areas of cities you may be approached by 'helpful' locals who want to show you where to go or take you to a local spice shop. They will either ask to be your local guide for the day or expect money when you arrive at your destination. Please note these people are not registered guides and will try and get as much money from you as they can. A friendly 'no thank you (or 'la Shukran') should suffice. MOROCCAN TAGINES: Moroccan ceramic tagines bought in the souks or other shops in Morocco may contain high levels of lead. We strongly recommend you have any tagine you buy in Morocco tested before cooking with it or buy for decorative purposes only.
Visas
Visas are the responsibility of the individual traveller. Entry requirements can change at any time, so it's important that you check for the latest information. Please visit the relevant consular website of the country or countries you're visiting for detailed and up-to-date visa information specific to your nationality. Your consultant will also be happy to point you in the right direction with acquiring visas. Visas can take several weeks to process, so familiarise yourself with any requirements as soon as you have booked your trip to allow for processing time.
MOROCCO:
Australia: No - Not required
Belgium: No - Not required
Canada: No - Not required
Germany: No - Not required
Ireland: No - Not required
Netherlands: No - Not required
New Zealand: No - Not required
South Africa: Yes - in advance (in general, visa processing can take approximately 20 working days)
Switzerland: No - Not required
UK: No - Not required
USA: No - Not required
Those who do not require visas to visit Morocco as a tourist, are stamped in on arrival for 3 months.
Why we love it
Morocco is a real feast for the senses. Sip sweet mint tea in rural villages, see goats climbing trees in the desert, and tap your foot to traditional Berber musicians in Marrakech
Adventure into the Atlas Mountains and stay with a berber family for an insight into traditional Moroccan life.
With French, Portugese and Jewish influences, Essaouira is about as exotic as it gets. Feast on fresh-caught seafood, explore unique art galleries and be dazzled by a blue-specked townscape
Witness the magnificent rolling waves of the Atlantic ocean from the back of a camel
From Sidi Kaouki to Agadir, the Northern Atlantic coast offers many chances for quality beachside time with the family
Is this trip right for you
A camel trek along the Atlantic Ocean (Day 5) is a highlight of the trip for many travellers. But if you'd rather not ride a camel, you can always walk alongside the camels instead. It's a gentle, relaxing walk of about an hour each way.
The walk to the Berber homestay in the High Atlas Mountains can be hard in some places. Please talk to your leader if you would like to opt to travel on the back of a mule for this portion of the trip.
Summer temperatures in Morocco can get very hot. If you're travelling in the warmer months, be sure to wear layers, use sun protection and drink plenty of water. Nights can get quite cold, so warm clothes are essential.
There are some long travelling days on this trip as we cover a great deal of land. The road to the High Atlas Mountains is very windy, please take this into consideration if you or your child suffer from motion sickness.
Health
All travellers need to be in good physical health in order to participate fully on this trip. When selecting your trip please make sure you have read through the itinerary carefully and assess your ability to cope with our style of travel. Please note that if, in the opinion of our group leader or local guide, any traveller is unable to complete the itinerary without undue risk to themselves and/or the rest of the group, Intrepid Travel reserves the right to exclude them from all or part of a trip without refund.
You should consult your doctor for up-to-date medical travel information or for any necessary vaccinations before departure. We recommend that you carry a first aid kit as well as any personal medical requirements as they may not easily be obtained at the locations on this trip. Please ensure that you are adequately prepared.
HENNA TATTOOS:
Henna tattoos are commonplace in Morocco. You should be aware that some henna tattoos contain the chemical para-phenylenediamine (PPD), which can cause a painful allergic reaction, including swelling and an itchy rash in some people.
Food and dietary requirements
Moroccan meals can consist of up to five courses! If you eat a little of each, you may just have enough appetite left to find some room for dessert which is well worth saving some space for!
Please note that there will often be a certain amount of repetition in the types of food available. Tagine and cous-cous are both examples of very common dishes that you will encounter, and you should be prepared that meal times may become a bit monotonous.
Mineral water in Morocco is usually referred to by brand name, Sidi Harazem, Sidi Ali or the naturally sparkling Oulmes. They're really cheap and you can get them anywhere.
Money matters
MOROCCO
The official currency of Morocco is Dirham (MAD).
Moroccan Dirhams cannot be purchased outside of Morocco, but it is easy to get cash on arrival.
The most convenient and cheapest way to acquire money is by Automated Teller Machine (ATM). Check with your bank for information on international fees. There are now ATMs (which accept both Visa and MasterCard) throughout all Moroccan cities.
There are few problems changing money. There are many banks, all operating with equal exchange rates, and without commission. Cash in EUR, GBP and USD dollars are favoured for exchange. Please note that Australian Dollars (AUD) are not accepted in Morocco.
Travellers' cheques are not recommended in Morocco. While some banks and 5 star hotels will change travellers' cheques this is rare and the process is very time consuming, and commissions can be high (up to 10%).
For money safety we recommend that you carry your cash and credit cards in a secure money belt or pouch concealed under your clothing.
SPENDING MONEY:
When it comes to spending money on the trip, every traveller is a little different. You know your spending habits better than we do, so please budget a sensible amount for things like meals not included, drinks, shopping, optional activities and laundry. It's always better to bring a little more than you think you'll need. Also make sure you've read your trip details thoroughly so you know what's included in the trip price and what isn't. This should make budgeting a little easier. You'll find this info in the Inclusions section of your Essential Trip Information (that's this document).
If you're happy with the services provided a tip - though not compulsory - is appropriate. While it may not be customary to you, it's of great significance to the people who will take care of you during your travels, inspires excellent service, and is an entrenched feature of the tourism industry across many Intrepid destinations.
The following amounts are based on local considerations and feedback from our past travellers:
Restaurants: Local markets and basic restaurants - leave the loose change. More up-market restaurants we suggest 5% to 10% of your bill.
Local guides: Throughout your trip you may at times have a local guide in addition to your leader. We suggest MAD20-30 per person per day for local guides.
Drivers: You may have a range of private drivers on your trip. Some may be with you for a short journey while others may be with you for several days. We would suggest a higher tip for those more involved with the group however MAD10 per person per day is generally appropriate.
Your Group Leader: You may also consider tipping your leader for outstanding service throughout your trip. The amount is entirely a personal preference, however as a guideline MAD30 per person, per day can be used. Of course you are free to tip more or less as you see fit, depending on your perception of service quality and the length of your trip. Remember, a tip is not compulsory and should only be given when you receive excellent service.
Over the years we have found that many of our travellers find the need for tipping to be both tiresome and embarrassing, especially if they don't have the correct small change. To overcome this, we have established a tipping kitty system. At your group meeting, your tour leader may discuss the idea of running a group tipping kitty, whereby everybody contributes an equal amount and then your tour leader pays the tips while keeping a running record of all monies spent (except restaurant tips). The record can be checked at any time and any money remaining at the end of the tour returned to group members.
Please don't tip with very small denomination coins, or dirty and ripped notes. This is regarded culturally as an insult
PRICES IN MOROCCO:
Morocco is often misjudged as being an inexpensive destination. With tourism booming, the influx of cheap flights from Europe, prices for some items are becoming more equivalent to prices you would be used to at home. Eating in local restaurants, road side stalls and from markets can be inexpensive, but for nights out at tourist friendly restaurants you can expect to pay much more. With drinks, tipping and of course - shopping, it can all add up. Budgets are a personal choice but please bear in mind that you should not expect Morocco to be a budget destination.
BARGAINING:
In Morocco some services and products are not a fixed price which means that your bartering skills will be tested from hiring taxis to buying a souvenir in the Medina. This can be challenging for travellers who have not experienced this before. Ask your leaders for advice when you arrive however the best approach is to smile and have fun as this is an entrenched part of Moroccan culture.
DEPARTURE TAX
All departure taxes should be included in your international flight ticket.
Please note that you are responsible for your own visas and taxes. Please have these amounts available prior to departing the various countries.
CONTINGENCY FUNDS:
We try to plan for every eventuality, but there are still some things beyond our control. Please make sure you have access to an extra US$500 for emergencies (e.g. severe weather, natural disasters, civil unrest) or other events that result in unavoidable changes to the itinerary (e.g. transport strikes or cancellations, airport closures). Sometimes these things necessitate last minute changes to enable our trips to continue to run, and as a result there may be some extra costs involved.
The recommended amounts are listed in USD for the relatability of universal travellers, however the local currency is needed in the countries you are visiting.
What to take
What you need to bring will vary according to the trip style you have chosen, the countries you are visiting and when you are travelling. Generally speaking you should pack as lightly as possible. On the vast majority of our trips you are expected to carry your own luggage, although you won't be required to walk long distances with it (max 30 minutes). Many travellers carry their luggage in a backpack, although an overnight bag with a shoulder strap would suffice if you travel lightly. Smaller bags or backpacks with wheels are also convenient although we recommend your bag has carry straps. You'll also need a day pack/bag to carry water and a camera etc for day trips. Below we have listed the essentials for this trip:
https://www.intrepidtravel.com/packing-list
CLOTHING & EQUIPMENT: Below is a suggestion of what you might find useful to take on this trip. * Windproof/waterproof outer shell (i.e. lightweight jacket/kagoul) * Warm mid-layer (fleece or wool) for cool mornings and evenings * Lightweight walking/trail boots * Trainers/sandals for relaxing * Swimming gear * Sun-hat * Torch * Water bottle * Personal first aid kit * Insect repellent * Sunglasses, sunscreen and lip salve * A laundry service may be available in some hotels, but we recommend you take travel detergent so you can wash clothes as you choose
WATER BOTTLE Consider bringing your own water bottle to refill along the way. The sale of bottled water contributes to an enormous environmental problem around the world. In addition to the water in bottles, the production of a 1 litre plastic bottle takes 2 litres of water and 200ml of oil. A large proportion ends up in limited landfill or discarded in waterways and natural environments. Although it can be difficult to avoid bottled water when travelling, please use the water dispensers which are provided at some of our accommodation or simply refill with tap water (your leader will advise whether tap water is safe to drink in your destination). When unable to avoid bottled water it is better to buy the largest available and distribute into your smaller bottle for the day.
DRONES IN MOROCCO: Please note that drones are not permitted to enter or be used in Morocco, either for personal or professional/commercial use.
Climate and seasonal
RAMADAN & THE EID UL-FITR FESTIVAL 2016:
In 2016, the important month of Ramadan will be in progress from 06 June through until 05 July, and the Eid ul-Fitr festival will be held directly at its conclusion for 3-4 days. Ramadan is a festival of sacrifice where the devout refrain from eating or drinking during daylight hours. During Ramadan, business hours are shortened, including opening hours at some tourist attractions. Alcohol is not permitted during daylight hours and many restaurants will be closed. While you should expect some delays and inconveniences during this period, the month is a fantastic opportunity to travel in a Muslim country and witness this unique period, particularly the nightly celebrations when the sun sets and the fast is broken. Please note that although the Eid ul-Fitr festival can also be a fascinating time to travel it's a period of national holiday. Most government offices and businesses will be closed and some tourist site opening hours may be affected.
A couple of rules
Everyone has the right to feel safe when they travel. We don't tolerate any form of violence (verbal or physical) or sexual harassment, either between customers or involving our leaders, partners or local people. Sexual relationships between a tour leader and a customer are strictly forbidden.
Use or possession of illegal drugs will not be tolerated on our trips. If you choose to consume alcohol while travelling, we encourage responsible drinking, and expect that you'll abide by the local laws regarding alcohol consumption.
The sex tourism industry is known to exploit vulnerable people and have negative consequences on communities, including undermining the development of sustainable tourism. For this reason, patronising sex workers will not be tolerated on our trips.
By travelling with us you are agreeing to adhere to these rules. Your group leader has the right to remove any member of the group for breaking any of these rules, with no right of refund.
If you feel that someone is behaving inappropriately while travelling with us, please inform your tour leader or local guide immediately. Alternatively, contact us on the emergency contact number detailed in the Problems and Emergency Contact section of this Essential Trip Information.
Feedback
After your travels, we want to hear from you! We rely on your feedback. We read it carefully. Feedback helps us understand what we are doing well and what we could be doing better. It allows us to make improvements for future travellers.
http://www.intrepidtravel.com/feedback/
Emergency contact
In the case of a genuine crisis or emergency, Intrepid's Morocco Office can be reached on Tel: +212 (0) 66192 2693. For further contact details please use the following page:
For general contact details please use the following page: http://www.intrepidtravel.com/ourtrips/contact/
GENERAL ISSUES ON YOUR TRIP
While we always endeavour to provide the best possible holiday experience, due to the nature of travel and the areas we visit sometimes things can and do go wrong. Should any issue occur while you are on your trip, it is imperative that you discuss this with your group leader or our local representative straight away so that they can do their best to rectify the problem and save any potential negative impact on the rest of your trip.
We recognise that there may be times when your group leader/local partner may not be able to resolve a situation to your satisfaction - if this is the case, please ask the leader to speak to their direct manager.
You may also choose to provide details in your online feedback, which we ask you to complete within 30 days of the end of your trip. But we do ask you to be aware that it is very difficult for us to provide any practical help after the trip is complete.
PEAK Marrakech (Morocco): 212 661922693
Responsible travel
Our Responsible Travel Policy outlines our commitment to preserving the environment, supporting local communities, protecting the vulnerable and giving back to the places we travel. All our trip leaders, suppliers and staff are trained on these principles, and are core to us delivering sustainable, experience-rich travel.
Explore the different parts of our Responsible Travel Policy by visiting:
https://www.intrepidtravel.com/responsible-travel
http://www.intrepidtravel.com/ourtrips/rt/responsibletraveller
Morocco can be considered a liberal Muslim country as many Moroccan women do not wear headscarves. However, Morocco is very conservative when compared with standards you may be accustomed to at home and you should dress accordingly. As a general guideline, shoulders, cleavage and knees should be covered at all times. Wearing shorts (men and women), low-cut tops, and showing midriff is not recommended as it will restrict your entry into buildings of a religious nature and family homes, and is considered disrespectful to the local culture. Long, light-coloured, lightweight sleeved shirts, trousers and skirts are respectful, cover your body, keep you cool in the heat and protect you from the harsh sun.
Intrepid and Playground Ideas.
Playground ideas was started in response for a worldwide need for more playgrounds. Using largely locally found materials means these playgrounds are cheap and can be put together by local people. Children provided with the opportunity for stimulating play in early childhood have improved ability and desire to learn leading to long term outcomes such as higher rates of employment and increased wages. Research has proven play interventions to be powerful, cost effective poverty reduction tools with sustained impact.
We are also proud to have Playground Ideas as a partner of The Intrepid Foundation, where our financial support will go directly towards building playgrounds. Every donation to The Intrepid Foundation from our travellers is matched by us dollar for dollar. To find out more or to make a donation, visit The Intrepid Foundation website https://www.theintrepidfoundation.org/playground-ideas
Accommodation notes
Accommodation is clean and simple. You'll mainly stay in small, locally-run, 2-3 star hotels and guesthouses, which reflect the character of the area,generally these will be a twin room with private facilities. Sometimes you'll stay in larger, more comfortable hotels or occasionally rustic accommodation with basic facilities. We use a variety of accommodation on most trips; chosen for their value for money, location and atmosphere. We also try and incorporate unique accommodation experiences, such as a night with a local tribe, or sleeping under the stars in the desert.
GENERAL ROOMING CONFIGURATIONS:
Family of two - All family groupings of two will be put into a twin room.
Family of three - Wherever possible we will put you in a triple room. Please be aware that in some places triple rooms are in short supply. This means that, in practice, a triple room will often simply be a twin room with a mattress on the floor or a further bed squashed in. Where it is impossible to provide a triple room, you will have to decide which of your party takes the single room.
Family of four or more - You will most likely stay in two twin rooms. If and wherever possible we will aim put you in a quadruple room. Whilst we will do our very best to ensure that families are roomed close together (in some cases, we can arrange adjoining rooms), we can't guarantee this. Most family holidays occur during peak season and we sometimes have little to no control over where you will be put. You need to come prepared for this.
Travel insurance
Travel insurance is compulsory for all our trips. We require that, at a minimum, you are covered for medical expenses including emergency repatriation. We strongly recommend that the policy also covers personal liability, cancellation, curtailment and loss of luggage and personal effects.
When travelling on a trip, you won't be permitted to join the group until evidence of travel insurance and the insurance company's 24 hour emergency contact number has been seen by your leader.
If you have credit card insurance your group leader will require details of the participating insurer/underwriter, the level of coverage, policy number and emergency contact number rather than the bank's name and credit card details. Please contact your bank for these details prior to arriving in-country.
http://www.intrepidtravel.com/insurance.php
Your fellow travellers
As you travel on a group trip you will be exposed to all the pleasures and maybe some of the frustrations of travelling in a group. Your fellow travellers will probably come from all corners of the world and likely a range of age groups too. We ask you to be understanding of the various needs and preferences of your group - patience with your fellow travellers is sometimes required for the benefit of everyone's travel experience. Remember too that you have responsibilities to the group. If you are requested to be at a place at a certain time, ensure that you don't keep the rest of the group waiting. We have found time and time again that the very best trips we operate are those where the dynamics within the group work well - this takes just a little effort on your part. Due to privacy reasons we are unable to provide you with contact details and any personal information about your fellow travellers booked on your trip prior to departure.
A single supplement is available on this trip, please refer to your booking agent for further information.
Itinerary disclaimer
ITINERARY CHANGES:
Our itineraries are updated regularly throughout the year based on customer feedback and to reflect the current situation in each destination. The information included in this Essential Trip Information may therefore differ from when you first booked your trip. It is important that you print and review a final copy prior to travel so that you have the latest updates. Due to weather, local conditions, transport schedules, public holidays or other factors, further changes may be necessary to your itinerary once in country. The order and timing of included activities in each location may also vary seasonally to ensure our travellers have the best experience. Your tour leader will keep you up to date with any changes once on tour.
OPTIONAL ACTIVITIES:
A selection of optional activities are listed in the day-to-day itinerary. This isn't an exhaustive list and should be used as a guide only and are subject to availabilities. For our families we have priced an all inclusive package including entrance fees, transport and local guide where relevant to assist you with budgeting the exact amount required on tour. It may not be possible to do all the activities listed in the time available at each destination. The optional activities listed in your itinerary are activities that are available to you as a guideline and have been checked locally.
The decision to partake in any activity not listed above is entirely at your own discretion and risk. If you do have any complaint about or problem with, any such optional activity your claim should be directed to the activity provider and not to Intrepid Travel.
Accommodation
Hotel (4 nights),Gite (1 night),Riad (2 nights)
More from Morocco
8 Days from$655
START: Marrakech
FINISH: Marrakech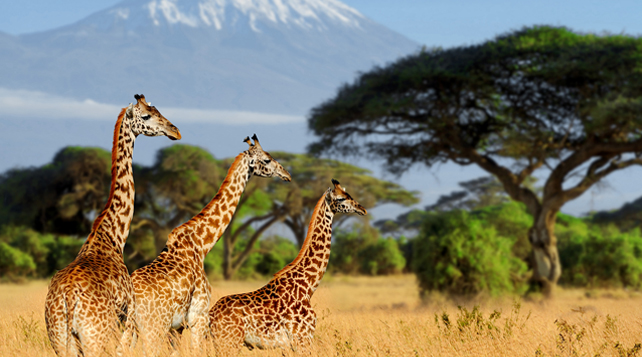 Kenya Safari!
Win a Classic African Adventure Tour to Kenya Overland Safari. Every NOVICA product purchased through the end of the year qualifies as an entry. Let the journey begin!