Morocco Family Cycling Holiday
10 Days from $1,380
START: Casablanca
FINISH: Marrakech
AGES: 10 - 99
THEME: Cycling, Family
Overview
Description
Get riding around the countryside and palmeries of Morocco on a 10-day cycling adventure from Casablanca, through Tangier, the blue city of Chefchaouen, Fes and into Marrakech. Travel past colourful towns, through diverse landscapes and along Mediterranean coastline, and get plenty of rest in between. This trip is for the active adventurers, young and old, so saddle up and enjoy the extraordinary vibrance, culture and colour of Morocco's highlights, all packaged into one. If your family is all about exotic adventures, with active days, delicious food and history all packed into one, this is for you.
Start: Casablanca
Finish: Marrakech
Ages: 10 - 99
Theme: Cycling, Family
Accommodation: Hotels (9nights)
Destination: Marrakech
Highlights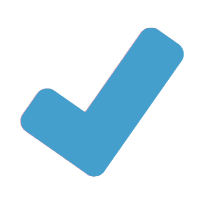 Cycle past desert landscapes, through lush palmeries and along the sparkling Mediterranean coast at a pace that suits you and your family. When it gets too hot, don't worry, there's a private minivan to retreat to!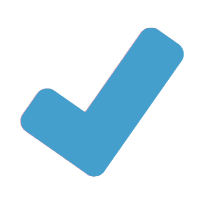 Wind down in the famous blue and white town of Chefchaouen and stop for some photos among the colourful buildings and artistic doorways in town.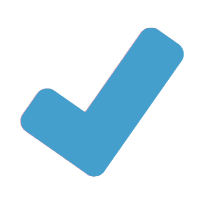 Watch your children as they marvel at the medieval past in Fes, wandering the maze of streets in the medina and passing the locals going about their daily life.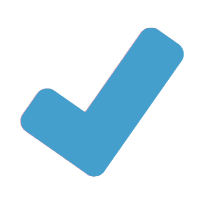 Where else would you find drummers, dancers, fortune tellers, jugglers and old medicine men in one place? The vibrant Djemaa el-Fna in Marrakech is the perfect place to eat, dance and laugh together.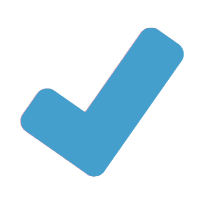 Have time in the main cities to relax and recharge after your days of cycling, spending your rest days wandering the streets, hiking up nearby mountains, or just sipping mint tea at a local café.
Itinerary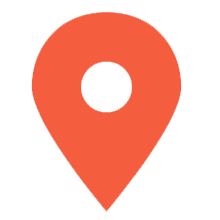 Day 1 : Casablanca
Salaam Aleikum! Welcome to Morocco. Your family adventure begins today with a welcome meeting at 5 pm. As there's little free time included in Casablanca on this trip, consider coming a day earlier to fully explore the city! Modelled after Marseille in France, the city is famous for its art deco buildings and is great to explore on foot. A pleasant way to spend the day is to wander the old medina and the city walls, then jump in a taxi to visit the Quartiers des Habous – the new medina. Be sure to have your haggling skills at the ready. Finish the day with a walk along the Corniche, watching the locals play football on the beach, or take it easy with a glass of sweet mint tea in one of the many great cafes. Riding Distance: None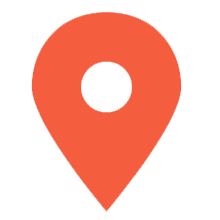 Day 2 : Tangier
After breakfast, head to the impressive structure that is the Mosque of Hassan II. It is the largest mosque in Africa, and the 5th largest in the world. Afterwards, take a 3.5-hour private minibus to the coastal town of Tangier – right at the point where the Atlantic Ocean meets the Mediterranean Sea. It was once a hotspot for artists, secret agents and millionaires, but now Tangier has been going through a change of late thanks to the arrival of a new monarch in Morocco in 1999. Mohammed VI of Morocco and his forward-thinking ideas about commerce and tourism has suddenly woke up the community to the potential of this city. Today, the city's medina and kasbah are well worth exploring, as are the cafes and patisseries around the Place de la France in the Ville Nouvelle. There are also great beaches for a swim, or even a camel ride along the shore, if you're all up for it! Riding Distance: None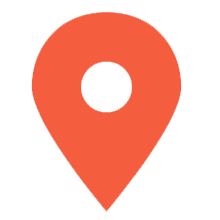 Day 3 : Tangier
Saddle up for a 30-kilometre ride, beginning with an easy 10 kilometres to the Grottes d'Hercules (Caves of Hercules). Legend says Hercules stayed in this cave before doing his eleventh labour – collecting the golden apples from the Hesperides Garden. Over the years, the caves have been used in many ways, including as a concert venue! After you're done exploring, the road undulates and climbs as you'll jump back on the bike to explore Cap Spartel, known to the Romans and Greeks as the "Cape of the Vines". Stop by the 19th century lighthouse and, if you're lucky, climb up to the top for an amazing view out across the Atlantic Ocean. A quick lunch then a pleasant downhill back towards our finish by the port of Tangier. Relax after the ride by perhaps treating yourself to a mint tea at the rooftop cafe Salon Bleu, which overlooks the medina and ocean. Riding Distance: Approximately 30kms/18 miles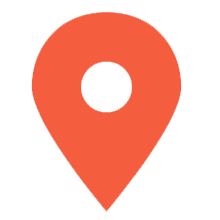 Day 4 : Chefchaouen
This morning, leave Tangier and drive approximately 1.5 hours through the arid inland towards the east coast and the coastal town of Tetouan and on to the beachside village of Azla for the start of today's ride. Follow the winding coastal road south to the small fishing town of Oued Laou. This is a stunning ride, with the shimmering waters of the Mediterranean on your left, steep mountains on your right, and small coves dotted with beautiful beaches in-between. Today there are four climbs, but there are several stops along the way, including one for lunch by one of the beaches and to enjoy a refreshing swim (weather permitting). After lunch, hop back into the private minivan and rest your legs as you drive the steep hills leading to the 'Blue City' of Chefchaouen (approximately 60 kilometres). Set against a wide valley and nestled between two peaks in the stunning Rif Mountains, it's one of the prettiest places in Morocco. Wander with your kids through this idyllic town, shop for handicrafts in the ancient Medina, take some photos beside the blue-washed buildings and artistic doorways, or just sit down for some afternoon tea at a café. Riding Distance: Approximately 25kms/15 miles, with the option of an additional 10kms/6 miles if you're feeling especially active!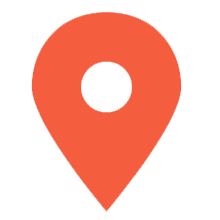 Day 5 : Chefchaouen
Today is a rest day. You and your family will have the day free to wander and explore this beautiful part of Morocco. Chefchaouen's medina has been lovingly preserved with striking blue and whitewashed houses, red-tiled roofs and artistic doorways. Much of Chefchaouen was recreated by Andalusian refugees escaping the Reconquistia, so you might feel like you're in the hills of Spain while exploring its streets. Ease into the relaxed pace of life in this rural retreat, perhaps booking in for some henna or going off for a family hammam treatment (traditional Moroccan spa). If you're feeling active, a hike up to the Spanish Mosque overlooking the town provides a perfect vantage point for you and your family to witness a stunning sunset over the town. Riding Distance: None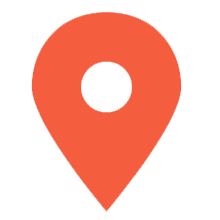 Day 6 : Fes
Wave goodbye to Chefechaouen and make your way to another popular place in Morocco – Fes. Drive to the outskirts of Beni Hmed village then swap four wheels for two as you ride towards Tabouda, where you'll see the shimmering turquoise waters of the El Wahda Dam. As the roads get busier and the day heats up, retreat to the comfort of the support vehicle and leave the quiet of the Rif Mountains behind you. After an included lunch, drive the remaining 95 kilometres to Fes – the spiritual and cultural heart of Morocco. It's vibrant, noisy, fascinating and almost overwhelming; a visual and pungent feast for the senses. Take the remainder of the day to relax before really getting into this amazing city that's home to a huge, well-preserved medieval old city, and the mother of all medinas. Riding Distance: Approximately 30kms/18 miles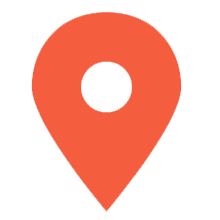 Day 7 : Fes
Take a guided group walking tour of the old city, known locally as Fes el Bali. Step back into the Middle Ages in the labyrinth of the Medina, which is alive with craftsmen, markets, tanneries and mosques – your family will feel like it's in another era! Pass donkeys piled high with and explore the specialty sections that divide the souk. Look out for the Medersa Bou Inania – one of the city's most beautiful buildings, which has recently been restored and is now open to tourists. Visit Medresse el Attarine and the splendid Funduk Nejjarine – a beautifully restored 18th century inn. You'll also see the famous tannery, known for the iconic view overlooking its dye pits, and a ceramics factory where you can see potters working in the traditional way. In the evening, enjoy a delicious group dinner of Moroccan specialities, which may include harira (chickpea soup) and chicken-stuffed pastilla with couscous. Riding Distance: None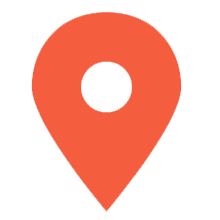 Day 8 : Marrakech
Today is a travel day, where you'll board a day train to Marrakech. The train takes 6 hours, so sit back and relax as you watch the landscape pass by. Bring a book or some travel games to play along the way! Arrive in Marrakech in the late afternoon, then transfer to our hotel, freshen up before heading to the marvellous main square of Djemaa el-Fna for a wander and some dinner. This is one of the largest and busiest squares you'll have ever seen, so enjoy the atmosphere, lights and artistry on display! Riding Distance: None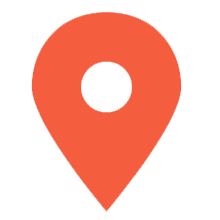 Day 9 : Marrakech
Fuel up with breakfast this morning and hit the road on a cycling tour in and around the city. As the frenetic daily life of Marrakech buzzes around you, take your bike along main avenues and into some quieter backstreets. Starting from near the royal olive groves of Menara gardens you'll ride to well-known sites like Koutoubia mosque and its famous 12th-century minaret, pass by the Marrakech Medina before ending in the palm grove (palmeraie), with some several hundred thousand trees to explore. Riding Distance: approximately 22kms/13 miles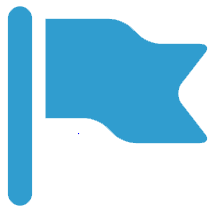 Day 10 : Marrakech
There are no activities planned for the final day and you and your family are free to depart the accommodation at any time. With plenty to see in and around Marrakech, we highly recommend you book an additional night or two. If you would like to spend more time in Marrakech, we'll be happy to organise additional accommodation (subject to availability). Riding Distance: None
What's Included?
Meals
9 Breakfasts, 2 Dinners
Transport
Bicycle, private minivan, train
Accommodation
Hotels (9nights)
Included Activities
Marrakech - City Cycling Tour
Important Details
Joining Point
Moroccan House Hotel Casablanca
3, Rue Mohamed SMIHA, Cote Avenue des FAR Centre-ville
Casablanca
MOROCCO
Phone: +212 522543566
Finishing Point
Hotel Meriem
154, Rue Med El Beqal Street Guéliz
Marrakech
MOROCCO
Important information
1. Please note that these trips are for adults and children travelling together and there must be at least one child under 18 with you.
2. Minimum age for children on this trip is 10 years old.
3. A discount of 10% applies on this trip to children 17 years and under at time of travel.
4. Bicycle hire is included in your trip price. Please advise your height at time of booking so as we can organise a suitable sized bike.
5. Bike helmets are compulsory on this trip. We are unable to hire bike helmets locally so please ensure you bring your own bike helmet from home.
Group leader
All Intrepid Family trips are accompanied by one of our group leaders. The aim of the group leader is to assist your family take the hassle out of your travels and to help you have the best trip possible. Your leader will provide information on the places you are travelling through, offer suggestions for fun things to do and see- for both kids and parents, recommend great local eating venues that will even get the kids trying new things, and introduce you to our local friends. While not being guides in the traditional sense you can expect them to have a broad general knowledge of the countries visited on the trip, including historical, cultural, religious and social aspects.
Our leaders are not babysitters on this trip - we leave that to you (the experts), but they will make sure that group members of all ages are able to explore their destination safely and with as much fun as possible. Our group leaders are not responsible for looking after children at any time and children must be accompanied by a parent or guardian at all times throughout this itinerary.
Safety
Many national governments provide a regularly updated advice service on safety issues involved with international travel. We recommend that you check your government's advice for their latest travel information before departure and ensure that your travel insurance covers you for all areas your itinerary covers. Please refer to our website's safety page for links to major travel advisories and updates on safety issues affecting our trip.
We strongly recommend the use of a neck wallet or money belt while travelling, for the safe-keeping of your passport, air tickets, cash and other valuable items. Leave your valuable jewellery at home - you won't need it while travelling. Many of our hotels have safety deposit boxes, which is the most secure way of storing your valuables. A lock is recommended for securing your luggage. Though obvious please don't allow your children to carry their own passports while on tour.
Your leader will accompany you on all included activities, however during your trip you'll have some free time to pursue your own interests, relax and take it easy or explore at your leisure. While your leader will assist you with the available options in a given location, please note that any optional activities you undertake are not part of your Intrepid itinerary, and Intrepid makes no representations about the safety of the activity or the standard of the operators running them. Please use your own good judgement when selecting an activity in your free time. Please also note that your Leader has the authority to amend or cancel any part of the trip itinerary if it's deemed necessary due to safety concerns.
For more details on the type of conditions and safety standards you can expect on your trip, please refer to Intrepid's operational safety policy on our website. We recommend that you take a moment to read through this information before travelling, and would appreciate any feedback on how well it's being implemented in the field:
http://www.intrepidtravel.com/contact-us/safety
FIRE PRECAUTIONS:
Please be aware that local laws governing tourism facilities in this region differ from those in your home country and not all the accommodation which we use has a fire exit, fire extinguishers or smoke alarms.
TRAFFIC AND DRIVING ON THE OTHER SIDE OF THE ROAD:
Depending on where you come from please note that drivers in this part of the world may drive on the opposite side of the road from what you are used to. Look both ways before crossing any road. Traffic can be a little more chaotic than you might be used to at home. Be aware!
SEAT BELTS:
Please be aware that local laws governing transportation safety may differ from those in your home country and not all the transport which we use is able to provide seat belts. When travelling in private mini vans or trucks all children (and adults) must wear a seat belt. No children are allowed to sit in the front seat of a vehicle.
PETTY THEFT AND PERSONAL SAFETY:
While travelling there is always the risk of pick-pocketing and petty theft, particularly in the more touristy cities. We recommend that you exercise caution when walking alone at night and encourage you to walk together and only on main, well-lit thoroughfares. Be particularly vigilant on public transport. Simple measures like carrying your day pack on your front, not hanging your bag over the back of your chair or on the floor and wearing a money belt will reduce any chance that your valuables should go missing.
LIFE JACKETS:
While life jackets are generally available on water craft, there may be occasions where they are not provided and child size life jackets are not always readily available. If travelling with children and this safety issue concerns you we will be able to advise alternative methods of transport (where available) for you to travel to the next destination. You can choose to travel independently for this leg of the journey. This would be at your own expense.
WATER SAFETY:
Please take care when taking part in any activities in the ocean, river or open water with your children, where waves and currents can be unpredictable. It's expected that anyone taking part in water activities is able to swim and have experience in open water. All swimmers should seek local advice before entering the water.
Visas
Visas are the responsibility of the individual traveller. The visa requirements for your trip vary depending on where you and your family are from and where you are going. As a general rule most countries expect that you and your family will have at least 6 months' validity on your passport. On arrival visitors may be asked to present return tickets and evidence of means to cover your intended stay. We keep the following information up to date as much as possible, but rules do change - it's important that you check for yourself. Residents from other countries must consult the relevant embassies or your travel agent.
Why we love it
Cycle past desert landscapes, through lush palmeries and along the sparkling Mediterranean coast at a pace that suits you and your family. When it gets too hot, don't worry, there's a private minivan to retreat to!
Wind down in the famous blue and white town of Chefchaouen and stop for some photos among the colourful buildings and artistic doorways in town.
Watch your children as they marvel at the medieval past in Fes, wandering the maze of streets in the medina and passing the locals going about their daily life.
Where else would you find drummers, dancers, fortune tellers, jugglers and old medicine men in one place? The vibrant Djemaa el-Fna in Marrakech is the perfect place to eat, dance and laugh together.
Have time in the main cities to relax and recharge after your days of cycling, spending your rest days wandering the streets, hiking up nearby mountains, or just sipping mint tea at a local café.
Is this trip right for you
To complete this trip, it is important that you and your family are both confident and competent in riding a bicycle. This trip covers quite some distance – you'll be cycling for up to 35 kilometres a day on varied terrain, so this trip is for the reasonably fit. If you feel like doing all the riding but with less effort, you have the option of hiring an electric bike (e-bike) on this trip.
There's the possibility of a few hiccups along the way – a puncture here and there maybe – but there's no doubt this is an incredibly rewarding adventure for your family.
Don't let the heat keep you from exploring the world! Summer temperatures can be very high in Morocco (over 40°C), which can make things uncomfortable. It's important to use sun protection, wear layers to combat the heat, and drink plenty of water. The weather in this region can be varied. Be prepared to get sweaty and for the occasional rainstorm, which at times may require a change of plans.
Just as a heads up before you book: this trip is new to our range this year. And while we have thoroughly researched every detail of the logistics, new destinations can sometimes throw us some unexpected surprises. More often than not, it'll be a great surprise. But every now and again there might be a hiccup. We like to think that's what puts the 'adventure' in 'adventure travel'.
Health
All travellers need to be in good physical health in order to participate fully on this trip. When selecting your trip for your family please make sure you have read through the itinerary carefully and assess you and your entire families ability to cope with our style of travel. Please note that if, in the opinion of our group leader or local guide, any traveller is unable to complete the itinerary without undue risk to themselves and/or the rest of the group, we reserve the right to exclude them from all or part of a trip without refund.
You should consult your doctor for up-to-date medical travel information or for any necessary vaccinations and anti-malarial requirements before departure. We recommend that you carry a first aid kit as well as any personal medical requirements (including a spare pair of glasses) as they may not easily be obtained at the locations on this trip. Please also consider any medication you may require for your children.
DRINKING WATER:
As a rule we recommend you and your family don't drink tap water, even in hotels, as it may contain much higher levels of different minerals than the water you are used to at home. For local people this is not a problem as their bodies are used to this and can cope, but for visitors drinking the tap water can result in illness. Generally this isn't serious, an upset stomach being the only symptom, but it's enough to spoil a day or two of your holiday. Many hotels and lodges provide safe drinking water, while bottled water is another alternative. Water consumption should be about two litres a day. Rehydration salts, motion sickness tablets, and diarrhoea blockers are available from many pharmacies.
YELLOW FEVER:
A valid international certificate of vaccination against Yellow Fever is required in many countries if you are arriving from a country with risk of yellow fever. You may need to present this on arrival at the airport or border crossing. Some countries will refuse entry if you are unable to present your certificate. It's also quite common for your home country to request a Yellow Fever certificate on your arrival back home.
It is your responsibility to check with your doctor well in advance of leaving home about the Yellow Fever requirements for the countries you'll be visiting.
TSETSE FLY:
It is best to avoid dark coloured clothes such as blue and black while on safari. These colours can attract the biting tsetse fly.
Food and dietary requirements
While travelling with us you and your family will experience the vast array of wonderful food available in the world. Your group leader will be able to suggest restaurants to try during your trip. To give you the maximum flexibility in deciding where, what and with whom to eat, generally not all meals are included in the trip price. This also gives you and your family more budgeting flexibility. As a rule our groups tend to eat together to enable you to taste a larger variety of dishes and enjoy each other's company. There's no obligation to do this though.
Food in Europe is varied and differs significantly between countries and regions. Expect to sample delicious local meals in almost every location you'll visit on this trip. However, if you do not feel like having a local delicacy, world type food is also widely available, especially in bigger cities. European diet is mostly meat based; vegetarians might find the menu selection less varied than they would see at home. Vegetarianism is not as common in this region and choices may be limited to soups, salads, bread, cheese, fruit, yoghurt, eggs etc. Vegans and those on gluten-free diets will find this region very challenging and may need to supplement meals with their own supplies from supermarkets and markets. Wherever possible we will cater for dietary needs for included meals, but there may be times when those with special requirements may need to provide their own.
European breakfasts are often basic and may simply include bread/toast or pastries, butter, jam, coffee/tea/juice (or similar.)
Moroccan food is, generally speaking, excellent though not particularly varied. Breakfasts usually consist of bread and jam with coffee or tea. Meals eaten out are reasonably priced - kebab and bread cost only about £4. In main towns it is possible to find very good French and Moroccan restaurants where a meal and French wine will cost anything from £20 upwards. Generally dinner is likely to cost between £5-10 depending on what you drink - so an estimate for food would be about £15 a day. Local beers, wines and soft drinks are available at very reasonable prices, but you can pay UK prices or more for imported alcohol. Your leader can help recommend restaurants each evening.
Vegetarians can be catered for but there is a fairly limited choice of vegetarian cous cous and tajine or omelettes. This is particularly the case during the more rural or trekking sections of the trip.
Please note that if you have any special dietary requirements you should inform the Intrepid office prior to the trip. If you have a specific medical/dietary need (i.e. coeliac or vegan) you may find it helpful to bring some items of food with you from home.
Money matters
CURRENCY
The currency of Morocco is the dirham (MAD), divided into 100 centimes. Bank notes come in denominations of MAD 200, 100, 50 and 20. Smaller values are issued as coins in values of 10, 5, 1 as well as 50c, 20c, 10c and 5c. Changing money is easy and you will find banks and exchange bureaux in Casablanca, Fes and Marrakech. Please note that sometimes Australian dollars are not accepted in exchange bureaux or banks, so the safest option is to bring US dollars. In the desert and Atlas Mountains opportunities to exchange money are limited. There are ATMs in all major cities, which accept Visa cards, MasterCards and cards connected with Cirrus. Some ATMs, belonging to smaller banks, will not work so occasionally you may need to try two or three before you are successful. We would strongly recommend bringing a combination of cash and credit cards. Credit cards are useful for large purchases such as carpets or gold from a large store, but generally speaking they are not accepted in many places. Local restaurants, markets, and many hotels will only accept cash as payment for goods or services. Please ensure you only use banks, licensed money exchangers or hotels. We also suggest you keep your receipts. Do not change money with street touts. This is illegal.
TIPPING
If you're happy with the services provided a tip - though not compulsory - is appropriate. While it may not be customary to you, it's of great significance to the people who will take care of you during your travels, inspires excellent service, and is an entrenched feature of the tourism industry across many Intrepid destinations.
The following tipping amounts are based on local considerations and feedback from our past travellers. Please don't tip with coins, very small denomination notes, or dirty and ripped notes. This is regarded culturally as an insult.
Restaurants: At local markets and basic restaurants we suggest leaving the loose change. At more up-market restaurants tipping 5% to 10% of your bill is recommended.
Local guides: Throughout your trip you may at times have a local guide in addition to your leader. We suggest MAD20-30 per person per day for local guides.
Drivers: You may have a range of private drivers on your trip. Some may be with you for a short journey while others may be with you for several days. We would suggest a higher tip for those more involved with the group however MAD10 per person per day is generally appropriate.
Over the years we have found that many of our travellers find the need for tipping to be both tiresome and embarrassing, especially if they don't have the correct small change. To overcome this, we have established a tipping kitty system. At your group meeting, your tour leader may discuss the idea of running a group tipping kitty, whereby everybody contributes an equal amount and then your tour leader pays the tips while keeping a running record of all monies spent (except restaurant tips). The record can be checked at any time and any money remaining at the end of the tour returned to group members. We suggest budgeting around MAD20-30 per person, per day for this but the exact amount may vary depending on your Morocco itinerary.
You may also consider tipping your tour leader for outstanding service throughout your trip. The amount is entirely a personal preference, however as a guideline EUR2-4 per person, per day can be used. Of course you are free to tip more or less as you see fit, depending on your perception of service quality and the length of your trip. Remember, a tip is not compulsory and should only be given when you receive excellent service.
PRICES IN MOROCCO
Morocco is often misjudged as being an inexpensive destination. With tourism booming, the influx of cheap flights from Europe, prices for some items are becoming more equivalent to prices you would be used to at home. Eating in local restaurants, road side stalls and from markets can be inexpensive, but for nights out at tourist friendly restaurants you can expect to pay much more. With drinks, tipping and of course - shopping, it can all add up. Budgets are a personal choice but please bear in mind that you should not expect Morocco to be a budget destination.
BARGAINING
In Morocco some services and products are not a fixed price which means that your bartering skills will be tested from hiring taxis to buying a souvenir in the Medina. This can be challenging for travellers who have not experienced this before. Ask your leaders for advice when you arrive however the best approach is to smile and have fun as this is an entrenched part of Moroccan culture.
EMERGENCY FUNDS
Please also make sure you have access to an additional US$500 per family member, to be used when unforeseen incidents or circumstances outside our control (e.g. a natural disaster, civil unrest, strike action or an outbreak of bird flu) necessitate a change to our planned route.
COMMISSIONS
The receipt of commissions or kickbacks in exchange for recommending particular shops or services is ingrained in the culture of the tourism industry. Rather than turning a blind eye to this unavoidable issue in some areas, Intrepid has established a centralised fund whereby contributions from recommended suppliers are collected and distributed back into the business. Intrepid aim to provide the best value trips in the market, and this fund assists in keeping operating costs and trip prices low to you.
A priority in establishing this fund is that the experience of our traveller - you - is not compromised in any way. Please let us know via the feedback form completed after your trip if we are successfully meeting this objective.
What to take
Remember - the lighter you travel the better! A soft-sided duffel or sausage bag is the ideal form of luggage. It is recommended that you and your family keep your luggage weight around 15kg and certainly no more than 20kg. A small or medium-sized backpack (45-50 litres) is another good option, but preferably one without a frame. When you pack your clothing, consider the climate at the time of year you are travelling and any specific requirements for your trip as at certain times of the year some of the items suggested in the list that follow may not be necessary. Keep in mind that the weather will vary significantly from place to place. Laundry facilities are available in some destinations. Below is a list of equipment and documentation that we suggest you take with you. Please use this checklist as a guide when packing for your holiday. - Travel documents: passport, visa (if required), travel insurance, air tickets or e-ticket receipts, final itinerary and this document - Photocopy of main passport pages, visa (if required), travel insurance and air tickets - Money: cash/credit card/EFTPOS card - Money belt - Small first-aid kit - Daypack - torch/flashlight (or your phone light)/headtouch - Electrical adapter plug (view www.kropla.com) - Toiletries/roll of toilet paper/travel wipes/ tissues - Insect repellent - Sunscreen, lip balm, sunhat and sunglasses - Earplugs and eye mask (for light sleepers) - Extra pair of prescription glasses (if required) - 2 strong plastic garbage bags (for laundry and in case of rain) and dry bags - Refillable water bottle - Warm clothes - when travelling in cooler climates - Wind and waterproof rain jacket - Comfortable and sturdy walking shoes with good walking socks - Camera - Swimwear DRONES IN MOROCCO: Please note that drones are not permitted to enter or be used in Morocco, either for personal or professional/commercial use.
Packing for a cycling tour isn't that different from any other adventure. But if you want to be comfortable and warm, here are a few bike-specific tips. • Helmet – these are compulsory, but if you don't have your own you can sometimes purchase an approved and well-fitted one at the start of the trip (our leaders can assist you with this). • Padded bike shorts • Quick-dry jerseys – you can definitely get away with a few cotton t-shirts but having a few light and breathable jerseys will make your cycling a lot more comfortable, especially in warmer/humid climates. • Quick-dry socks • Cycling gloves – not essential but recommended as padded cycle gloves will make your riding more comfortable and can help protect you in case of a fall. • Rain gear – pack a light poncho in case the weather turns when you're out on the road • Light breathable waterproof/windproof – especially useful for those early mornings or downhill sections when the wind-chill becomes a factor. • Water bottle – we don't provide bottles but all our bikes have one bottle holder fitted (and a second one can be fitted if required). Please bring a cycling-specific water bottle as other types will fall out of the holders. A Camelbak will make drinking on-the-go easier. • Sunglasses – well fitted sports sunglasses help protect against dust, insects and (of course) the sun • Day pack – our support vehicle will carry your main bag, but a day pack for snacks and clothes is a good idea. • Suncream – please bring a high protection factor (e.g. SPF 50) sunscreen as long days in the saddle can really expose you to the sun • Shoes – normal sports shoes can be worn on all of our trips however you may want to consider a flat shoe with a relatively stiff sole as it makes pedalling a lot more efficient. Regular cyclists are welcome to bring their own cycling-specific shoes however we recommended 'mountain bike' style shoes that have grip on the sole rather than road bike' shoes as you will still be walking around while on the rides (cafe/photo/toilet stops, etc.). For safety reasons we require that you wear shoes that completely cover the toes while riding. • Saddles – are saddles are standard, unisex models –less experienced cyclists may choose to bring your own gel seat cover for added comfort. Regular cyclists are welcome to bring your own saddle – our leader will assist in fitting it to your bike • Pedals – all bikes come with flat pedals. Regular cyclists are welcome to bring their own pedals – our leader will assist in fitting them to your bike Below we have listed the essentials for this trip: https://www.intrepidtravel.com/packing-list
TECHNOLOGY With the modern world you may want to bring along tablets of smartphones for the children to document their adventure - there are a wide variety of apps out there which we suggest downloading before you depart. There will be opportunities to charge ( just make sure you bring the correct adapter) and there will be wi-fi available on your trip, although it will probably not be at the speeds you are used to at home and it won't be available everywhere.
Climate and seasonal
CLIMATE:
Please note that as a desert country, Morocco can have extreme weather.
Winter (approx November to March) can be very cold. Particularly in the mountains or near the desert, night temperatures can drop to 5 degrees Celsius or less. Even in the hot months out in the desert it can get cold at night. It is recommended to bring a good sleeping bag, thermals, scarf, gloves and a warm jacket for travel in winter. Some of our guesthouses / hotels are unable to supply heating as this would be a major financial and environmental strain. It is also a case of energy supply and timing provisions, which is limited in some places. Please be prepared for cold showers.
Summer (approx May to September) can be very hot everywhere we travel, which means that it can be quite uncomfortable for those not used to the heat. Not all our hotels have air-conditioning, and in those that do, it's not always functioning. A hat is essential.
Morocco gets very warm in summer (June, July, Aug) so our leader may opt to shorten or reroute rides to ensure travellers' health and safety is not compromised.
A couple of rules
Everyone has the right to feel safe when they travel. We don't tolerate any form of violence (verbal or physical) or sexual harassment, either between customers or involving our leaders, partners or local people. Sexual relationships between a tour leader and a customer are strictly forbidden.
Use or possession of illegal drugs will not be tolerated on our trips. If you choose to consume alcohol while travelling, we encourage responsible drinking, and expect that you'll abide by the local laws regarding alcohol consumption.
The sex tourism industry is known to exploit vulnerable people and have negative consequences on communities, including undermining the development of sustainable tourism. For this reason, patronising sex workers will not be tolerated on our trips.
By travelling with us you are agreeing to adhere to these rules. Your group leader has the right to remove any member of the group for breaking any of these rules, with no right of refund.
If you feel that someone is behaving inappropriately while travelling with us, please inform your tour leader or local guide immediately. Alternatively, contact us on the emergency contact number detailed in the Problems and Emergency Contact section of this Essential Trip Information.
Feedback
After your travels, we want to hear from you! We rely on your feedback. We read it carefully. Feedback helps us understand what we are doing well and what we could be doing better. It allows us to make improvements for future travellers.
http://www.intrepidtravel.com/feedback/
Emergency contact
GENERAL ISSUES ON YOUR TRIP
While we always endeavour to provide the best possible holiday experience, due to the nature of travel and the areas we visit sometimes things can and do go wrong. Should any issue occur while you are on your trip, it is imperative that you discuss this with your group leader or our local representative straight away so that they can do their best to rectify the problem and save any potential negative impact on the rest of your trip.
We recognise that there may be times when your group leader/local partner may not be able to resolve a situation to your satisfaction - if this is the case, please ask the leader to speak to their direct manager.
You may also choose to provide details in your online feedback, which we ask you to complete within 30 days of the end of your trip. But we do ask you to be aware that it is very difficult for us to provide any practical help after the trip is complete.
PEAK Marrakech (Morocco): 212 661922693
Responsible travel
Travelling responsibly is all about making good choices. It's about ensuring you have an incredible trip while also having a positive impact on the local environment, community and economy you're travelling in. How can you be a Responsible Traveller? See our tips below:
- Choose to travel with a responsible travel company like us! We've already offset the main carbon emissions of your trip, so your footprint is already lighter.
- Consider offsetting your flights when you book your trip/flights with us or your travel agent.
- Bring a refillable water bottle and some water purification tablets (or a Steripen) to cut down on plastic bottle waste.
- Be an animal-friendly traveller. Only go to venues that respect animals by allowing them to live normally in their natural environment. Steer clear of venues that use animals for entertainment or abnormal activities and/or keep animals in poor and unnatural conditions.
- Eat at local restaurants, buy from regional artists and support social enterprises so you can contribute directly to locals and their economy.
- Always be respectful of local customs and ask permission if you want to take a photo of someone.
- Learn a few words of the local language and engage with the people around you.
- Carry a cloth or re-usable bag so you can avoid plastic bags.
- Give back by making a donation to a local project via The Intrepid Foundation.
Share your thoughts with us by completing your feedback form after your trip. This helps us to continue to improve our commitment to responsible travel.
Intrepid and Playground Ideas.
Playground ideas was started in response for a worldwide need for more playgrounds. Using largely locally found materials means these playgrounds are cheap and can be put together by local people. Children provided with the opportunity for stimulating play in early childhood have improved ability and desire to learn leading to long term outcomes such as higher rates of employment and increased wages. Research has proven play interventions to be powerful, cost effective poverty reduction tools with sustained impact.
We are also proud to have Playground Ideas as a partner of The Intrepid Foundation, where our financial support will go directly towards building playgrounds. Every donation to The Intrepid Foundation from our travellers is matched by us dollar for dollar. To find out more or to make a donation, visit The Intrepid Foundation website https://www.theintrepidfoundation.org/playground-ideas
Accommodation notes
GENERAL ROOMING CONFIGURATIONS:
Family of two - All family groupings of two will be put into a twin room.
Family of three - Wherever possible we will put you in a triple room. Please be aware that in a handful of places triple rooms are in short supply. This means that, in practice, a triple room will often simply be a twin room with a mattress on the floor or a further bed squashed in. Where it is impossible to provide a triple room, you will have to decide which of your party takes the single room.
Family of four or more - You will most likely stay in two twin rooms. If and wherever possible we will aim put you in a quadruple room. Whilst we will do our very best to ensure that families are roomed close together (in some cases, we can arrange adjoining rooms), we can't guarantee this. Most family holidays occur during peak season and we sometimes have little to no control over where you will be put. You need to come prepared for this.
Accommodation is clean and simple. You'll mainly stay in small, locally-run, 2-3 star hotels and guesthouses, which reflect the character of the area,generally these will be a twin room with private facilities. Sometimes you'll stay in larger, more comfortable hotels or occasionally rustic accommodation with basic facilities. We use a variety of accommodation on most trips; chosen for their value for money, location and atmosphere. We also try and incorporate unique accommodation experiences, such as a night with a local tribe, or sleeping under the stars in the desert.
Travel insurance
Travel insurance is compulsory for all our trips. We require that, at a minimum, you are covered for medical expenses including emergency repatriation. We strongly recommend that the policy also covers personal liability, cancellation, curtailment and loss of luggage and personal effects.
When travelling on a trip, you won't be permitted to join the group until evidence of travel insurance and the insurance company's 24 hour emergency contact number has been seen by your leader.
If you have credit card insurance your group leader will require details of the participating insurer/underwriter, the level of coverage, policy number and emergency contact number rather than the bank's name and credit card details. Please contact your bank for these details prior to arriving in-country.
Your fellow travellers
As you and your family travel on a group trip you will be exposed to all the pleasures and maybe some of the frustrations of travelling in a group. Your fellow families will probably come from all corners of the world and likely a range of age groups too (for both parents and children). We ask you to be understanding of the various needs and preferences of your group - patience with your fellow  families is sometimes required for the benefit of everyone's travel experience. Remember too that you and your family have responsibilities to the group. If you are requested to be at a place at a certain time, ensure that you don't keep the rest of the group waiting. We have found time and time again that the very best trips we operate are those where the dynamics within the group work well - this takes just a little effort on your part. Due to privacy reasons we are unable to provide you with contact details and any personal information about your fellow families booked on your trip prior to departure.
Itinerary disclaimer
ITINERARY CHANGES:
Our itineraries are updated regularly throughout the year based on customer feedback and to reflect the current situation in each destination. The information included in this Essential Trip Information may therefore differ from when you first booked your trip. It is important that you print and review a final copy prior to travel so that you have the latest updates. Due to weather, local conditions, transport schedules, public holidays or other factors, further changes may be necessary to your itinerary once in country. The order and timing of included activities in each location may also vary seasonally to ensure our travellers have the best experience. Your tour leader will keep you up to date with any changes once on tour.
OPTIONAL ACTIVITIES:
A selection of optional activities are listed in the day-to-day itinerary. This isn't an exhaustive list and should be used as a guide only and are subject to availabilities. For our families we have priced an all inclusive package including entrance fees, transport and local guide where relevant to assist you with budgeting the exact amount required on tour. It may not be possible to do all the activities listed in the time available at each destination. The optional activities listed in your itinerary are activities that are available to you as a guideline and have been checked locally.
The decision to partake in any activity not listed above is entirely at your own discretion and risk. If you do have any complaint about or problem with, any such optional activity your claim should be directed to the activity provider and not to Intrepid Travel.
Accommodation
More from Morocco
10 Days from$1,380
START: Casablanca
FINISH: Marrakech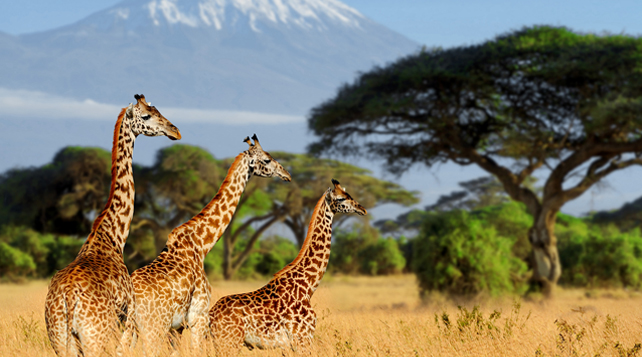 Kenya Safari!
Win a Classic African Adventure Tour to Kenya Overland Safari. Every NOVICA product purchased through the end of the year qualifies as an entry. Let the journey begin!