Morocco: Women's Expedition
8 Days from $1,015
START: Marrakech
FINISH: Marrakech
AGES: 15 - 99
THEME: Expedition
Overview
Description
Join Intrepid on our very first female-only adventure – an unforgettable expedition to the remote and less-travelled reaches of Morocco. Begin in Marrakech, where the wow-factor of the Maghreb comes in many forms, notably the spectacular Djemaa el-Fna town square. Then it's off to the other Morocco, the one they don't tell you about in the guidebooks. Break bread with Berber families in private homes in remote areas, see how an artist co-op is empowering female rug-weavers in small villages, take in the verdant beauty of the far-flung M'goun Valley, and enjoy the singing and dancing of Moroccan women in cultural ceremonies in small villages – far away from the bustle of the big towns. With all the hallmarks of a classic Intrepid adventure – local leadership, private transport, real life experiences – and an added focus on female travel and female empowerment, this is a unique opportunity for women to blaze the trail in an incredible but often conservative country – without compromising on safety.
Start: Marrakech
Finish: Marrakech
Ages: 15 - 99
Theme: Expedition
Accommodation: Hotel 2 nights, Gite 2 nights, Guesthouse 3 nights
Destination: Marrakech
Highlights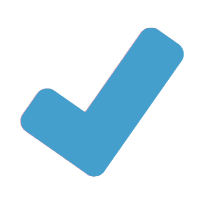 Travel off the beaten path in Morocco, reaping the benefits of not only an all-female group and private transport, but also the unique insights offered by a local female leader.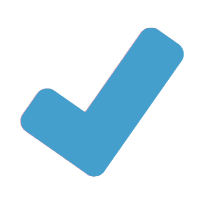 Attend a weaving workshop run by a ladies' cooperative and learn how local females are taking charge of the economics of their rug-weaving trade.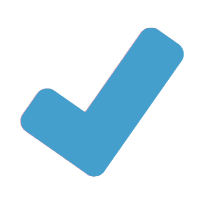 Make the most of the opportunity to learn some basic skills at a traditional rug-weaving class.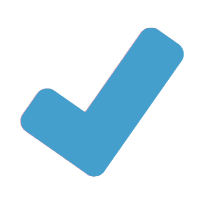 Try your hand at preparing your own fresh khobz (flatbread), an essential part of every Moroccan breakfast.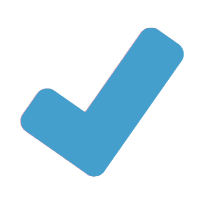 Learn the traditional way of preparing couscous under the guidance of those who do it best.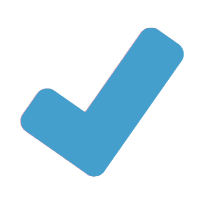 The gorgeous M'goun Valley is a dream to explore on foot. Take in unforgettable panoramas, visit a local village and enjoy Berber hospitality.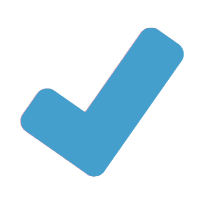 While you'll get to hear Berber music throughout this trip, you'll also get to make the most of a special evening of music and dance led by women in a rural village.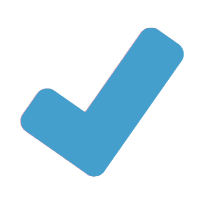 Step into a traditional outfit and have your make-up done for you using henna and khol before enjoying one final group dinner.
Itinerary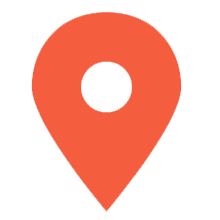 Day 1 : Marrakech
Salaam Aleikum! Welcome to Morocco. The trip starts with a welcome meeting at 6 pm – please check the hotel reception for information about where and when it will be. After the meeting there's the option of joining your leader and fellow travellers for dinner. Afterwards, be sure to check out Djemaa el Fna, the lively town square in the centre of the Medina. Huge crowds converge at night to see singers, drummers, dancers, fortune tellers, jugglers and even old medicine men and dentists mingling together in what has been called the 'greatest spectacle on earth'. If you arrive in town with some time up your sleeve before the trip starts, perhaps admire the outside view of the Koutoubia Mosque and its famous minaret, or discover the tropical gardens of the French painter Jacques Majorelle (now owned by Yves Saint Laurent). Also well worth a look is the architecture of the Palais Bahia, the ruins of the Palais Badi, and the recently uncovered Saadian tombs in the Medina.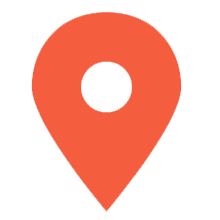 Day 2 : Bou Tharar village
Board your private transport and settle in for the journey to Bout Tharar village (approximately 7 hours). You'll be hosted by local women, and there will be some Berber music and local songs to enjoy. A tasty, traditional repast will be waiting for you on arrival. Your accommodation is a beautiful terra cotta gite (rural guesthouse). From here, the views of the surrounding hills are superb, and you'll be greeted with warm hospitality from the local family who run the establishment.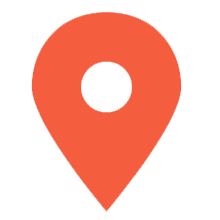 Day 3 : Agouti Village
Set off on a hike from Bout Tharar village to Agouti Village (approximately 5–6 hours). We'll be walking in a westbound direction, passing through villages and meeting some of the locals on the way. In the afternoon, learn how to prepare some specialty dishes at a cooking demonstration. This is a really unique opportunity so get involved and learn some new skills to take back home. Perhaps the most important part of the evening is watching how couscous is prepared in a traditional way. It's a classic and characterful component of Maghrebi cuisine. Its rice-like softness is perfect for soaking up the rich and buttery slow-cooked tagines found all over Morocco. The locals will show you the tricks to getting it just right.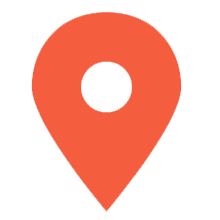 Day 4 : Amejgag village
Set off on a morning walk through Agouti Gorge, crossing through Almdoun Village to get to Amejgag (approximately 5–6 hours). The scenery is beautiful along the way, and sometimes the dramatic red walls of the gorge give the feeling of being on another planet. Note the detail of the striped mineral deposits in the landscape while your leader provides some background information on the area along the way. At some point during today's hike you will need to cross a river, maybe multiple times. Depending on the water levels, you may need to roll up your trousers and take your shoes off. Alternatively, bringing a closed toes sandals could be a good idea too. Our experienced leader will make sure to find the best place to cross, but come prepared to get a little wet. After arriving in Amejgag Village, gain insight into an age-old craft by attending a weaving workshop run by a local ladies' cooperative. Put your skills in to practice and try the ancient art of weaving yourself. All under a watchful eye of some local experts. Afterwards, there will be a walk through the village to see some of the interesting architecture.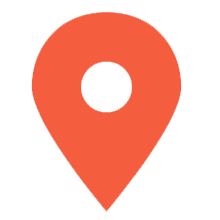 Day 5 : Issoummar
This morning enjoy a traditional Moroccan breakfast comprised of a comforting homemade soup, tea, coffee, and (most importantly) olive oil served with Moroccan bread. Get involved in preparing this flatbread, or otherwise known as khobz, which is widespread and almost synonymous with Moroccan food. There's nothing like making and tasting the real thing under the guidance of those who do it best. Set off to Issoummar, trekking through more of Morocco's spectacular deserted landscape. The route crosses small hills and leads to Timtda village, where we'll take a break and enjoy a picnic lunch. From there, climb 200 metres uphill to the Tissardan pass, which offers a fantastic view of the M'Goun Valley. Then descend 300 metres to Issoummar village, where we'll spend the night. This afternoon listen to traditional folk tales and play music with the local women inside the guesthouse. Singing is a big part of local music so expect to sing along with your female host and perhaps try wearing traditional dress. This isn't a performance, but rather a unique opportunity to get involved and be a part of the experience.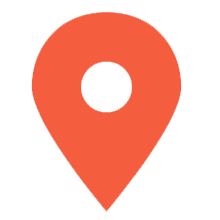 Day 6 : Bou Tharar
Follow the M'Goun River back to Boutghrar (approximately 5–6 hours). You'll most likely see a few local farmers going about their daily business along the way. After lunch, visit a farm and learn some traditional farming skills that have been practiced in this part of Morocco for centuries (such as milking, battering the milk, and bringing some herbs from the farm to feed the animals). Make sure you take a chance to feed the animals. For many Moroccan families, animals are a very important part of their lives. More often than not, the wealth of the family depends on their livestock. After a long but rewarding day, take some time to rest before joining your fellow women in trying on some traditional makeup – perhaps henna and kohl. You might already have learned about these skills earlier in the trip, but today's evening is special for a different reason. After having your dress picked out and make up done for you, set out to attend special, local party, imitating a Berber wedding. Make the most of this special event while enjoying a final dinner with the rest of the group.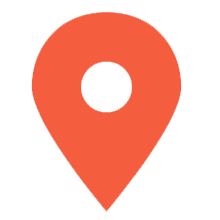 Day 7 : Marrakech
Return to Marrakech today. On the way, there will be a stop at Ait Benhaddou to check out the beautiful mudbrick ksar there. Retaining its thousand-year-old allure, the ksar is southern Moroccan architecture at its finest. Unsurprisingly, this UNESCO-protected marvel has been used as a backdrop in a number of famous films, such as Lawrence of Arabia and Gladiator. Once back in Marrakech, make the most of your final night with your fellow female adventurers, perhaps heading out on the town for a last taste of tagine and mint tea, or some more time in the always entertaining Djemaa el-Fna town square.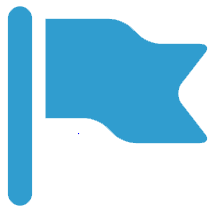 Day 8 : Marrakech
Bid farewell to your travel companions as the trip comes to an end today.
What's Included?
Meals
7 Breakfasts, 5 Dinners
Transport
Walking, Private minibus
Accommodation
Hotel 2 nights, Gite 2 nights, Guesthouse 3 nights
Availability
Important Details
Joining Point
Hotel Mogador Opera
Avenue Mohammed VI - Marrakech – MAROC
Marrakech
MOROCCO
Phone: 212 524 33 93 90
Finishing Point
Hotel Mogador Opera
Avenue Mohammed VI - Marrakech – MAROC
Marrakech
MOROCCO
Phone: 212 524 33 93 90
Physical preparation
Morocco is a country which may be very different to anything you have experienced before. Heat, pollution, poverty and the crowds can result in initial culture shock but should be seen as an exciting new challenge. During our time here we have come to love this wonderfully different country but we know that we should always expect to encounter some difficulties along the way. In Morocco there are very different attitudes to time keeping, public cleanliness, privacy and service. If you are able to travel with a lot of patience and a sense of humour, then we know that you - like all of us - will be captivated by Morocco.
The specific character of this itinerary means that things may change and sticking to an exact plan may simply be impossible. On some days we'll have to set off earlier than we planned, on the others, we may be held up for some time by unexpected issues. Unpredictable is most likely the best word to describe this expedition.
Physical fitness levels:
A good level of fitness is recommended and will certainly help increase the enjoyment of the trip and allow you to make the most of included walks. Trekking will be on a mixture of rocky paths, over a pebbled dry riverbed and with inclines and declines.
Alternate Finish point
For trips departing on the following dates, use this finish point.
14 Mar 2020 (XMRW200314), 28 Mar 2020 (XMRW200328), 13 Jun 2020 (XMRW200613), 22 Aug 2020 (XMRW200822), 21 Nov 2020 (XMRW201121)
Riad Nesma
Riad Zitoune Lakdim Marrakech
Marrakech
MOROCCO
Phone: 212 524444442
Important information
SINGLE SUPPLEMENT
A single supplement is available only in Marrakech.
COMMISSION
The receipt of commissions or kickbacks in exchange for recommending particular shops, services or activities is ingrained in the culture of the Moroccan tourism industry. In an effort to best control and monitor shopping and activities with an aim for the best experience possible, Intrepid has established a system of carefully selected shopping experiences and activities based on positive feedbacks from our previous travellers. On occasion these will be as part of included walking tours or outside of included activities in free time. Please note that if you feel that you do not wish to join in on these shopping experiences we assure you there is no obligation and if you indicate your desire to not partake your group leader will help to facilitate a suitable alternative during this time.
Intrepid have set up a centralised system of receiving payments from these recommended suppliers, and funds are then distributed towards local Responsible Travel projects (such as 'say no to plastic' cotton bags for our travellers and drinking water refilling stations), traveller information packs, and leader bonuses. Further details of these arrangements can be provided by your group leader on request.
While Intrepid endeavors to ensure that these suppliers and services maintain reasonable levels of quality, please note recommended suppliers are chosen based on past travellers feedback and experiences and Intrepid cannot explicitly guarantee the quality of the product. A priority in establishing this fund is that the experience of you our traveller is not compromised in any way. Please let us know via the feedback after your trip if we are successfully meeting this objective.
Group leader
All Intrepid group trips are accompanied by one of our group leaders. Your leader will be one of our Moroccan female leaders. The aim of the group leader is to take the hassle out of your travels and to help you have the best trip possible, but on this expedition, our leader will go a step further. She will be a bridge between a group and other females you will meet on this tour. She will provide information on the places you are travelling through and offer suggestions for things to do and see.
Safety
Many national governments provide a regularly updated advice service on safety issues involved with international travel. We recommend that you check your government's advice for their latest travel information before departure and ensure that your travel insurance covers you for all areas your itinerary covers. Please refer to our website's safety page for links to major travel advisories and updates on safety issues affecting our trip.
We strongly recommend the use of a neck wallet or money belt while travelling, for the safe-keeping of your passport, air tickets, cash and other valuable items. Leave your valuable jewellery at home - you won't need it while travelling. Many of our hotels have safety deposit boxes, which is the most secure way of storing your valuables. A lock is recommended for securing your luggage.
Your leader will accompany you on all included activities, however during your trip you'll have some free time to pursue your own interests, relax and take it easy or explore at your leisure. While your leader will assist you with the available options in a given location, please note that any optional activities you undertake are not part of your Intrepid itinerary, and Intrepid makes no representations about the safety of the activity or the standard of the operators running them. Please use your own good judgement when selecting an activity in your free time. Please also note that your Leader has the authority to amend or cancel any part of the trip itinerary if it's deemed necessary due to safety concerns.
For more details on the type of conditions and safety standards you can expect on your trip, please refer to Intrepid's operational safety policy on our website. We recommend that you take a moment to read through this information before travelling, and would appreciate any feedback on how well it's being implemented in the field:
http://www.intrepidtravel.com/contact-us/safety
SCAMS:
When walking through touristy areas of cities you may be approached by 'helpful' locals who want to show you where to go or take you to a local spice shop. They will either ask to be your local guide for the day or expect money when you arrive at your destination. Please note these people are not registered guides and will try and get as much money from you as they can. A friendly 'no thank you (or 'la Shukran') should suffice.
WOMEN'S SAFETY:
Women should exercise caution when travelling in Morocco. While the risk of an incident occurring on your trip is very low, below are some things you can do for your safety and peace of mind when travelling:
- As with all travel, it's important to use common sense and be vigilant.
- Respect local dress codes and customs, perhaps dressing more conservatively than you do at home.
- Avoid isolated areas when alone at any time of day.
- Lock your door when you are inside your room. Keep the door locked when you are leaving your room, even for a short time.
- If hotel staff need access to your room for any reason, request that they do this while you are out, or wait at reception while they attend to any cleaning or repairs. For the protection of both our travellers and staff, our leaders worldwide are not permitted to be alone in a room with a group member.
- Always take a hotel card with you when going out so you know the address and contact numbers.
- Should you encounter any inappropriate behaviour, inform your leader straight away.
- For further information and advice, visit:
https://smartraveller.gov.au/guide/pages/female-travellers.aspx
www.gov.uk/government/policies/supporting-british-nationals-overseas/sup...
PETTY THEFT AND PERSONAL SAFETY:
While travelling there is always the risk of pick-pocketing and petty theft, particularly in the more touristy cities. We recommend that you exercise caution when walking alone at night and encourage you to walk together and only on main, well-lit thoroughfares. Be particularly vigilant on public transport. Simple measures like carrying your day pack on your front, not hanging your bag over the back of your chair or on the floor and wearing a money belt will reduce any chance that your valuables should go missing.
FIRE PRECAUTIONS:
Please be aware that local laws governing tourism facilities in this region differ from those in your home country and not all the accommodation which we use has a fire exit, fire extinguishers or smoke alarms.
TRAFFIC AND DRIVING ON THE OTHER SIDE OF THE ROAD:
Depending on where you come from please note that drivers in this part of the world may drive on the opposite side of the road from what you are used to. Look both ways before crossing any road. Traffic can be a little more chaotic than you might be used to at home. Be aware!
Visas
Australians, New Zealanders, Canadians, Americans, EU and British citizens do not require a visa to visit Morocco for stays up to 90 days. All other nationalities should check with the Moroccan Embassy or Consulate in their country for up-to-date visa information.
Why we love it
Travel off the beaten path in Morocco, reaping the benefits of not only an all-female group and private transport, but also the unique insights offered by a local female leader.
Attend a weaving workshop run by a ladies' cooperative and learn how local females are taking charge of the economics of their rug-weaving trade.
Make the most of the opportunity to learn some basic skills at a traditional rug-weaving class.
Try your hand at preparing your own fresh khobz (flatbread), an essential part of every Moroccan breakfast.
Learn the traditional way of preparing couscous under the guidance of those who do it best.
The gorgeous M'goun Valley is a dream to explore on foot. Take in unforgettable panoramas, visit a local village and enjoy Berber hospitality.
While you'll get to hear Berber music throughout this trip, you'll also get to make the most of a special evening of music and dance led by women in a rural village.
Step into a traditional outfit and have your make-up done for you using henna and khol before enjoying one final group dinner.
Is this trip right for you
This is a female-only expedition visiting special places and events that only women can access due to local customs and laws. For this reason, men are not allowed to book a spot on this tour.
This is an expedition, which means we will be exploring either a new territory or we will do it in a new way, or both. Please note that some things cannot be fully planned on such a trip therefore small changes to the itinerary may occur.
This expedition involves walking from 4 to a maximum of 7 hours on Days 3-6. The walk will lead you through picturesque valleys but the terrain may be unstable in places, rocky and hilly. Consider appropriate footwear and necessary clothing, including a warm jacket and rain coat.
Note that you are required to bring 3/4 season sleeping bag in order to keep warm at night. Even though you will be staying in guesthouses and gites, this type of accommodation may not be heated and therefore warm sleeping bag is essential.
Due to the villages and locations we will be visiting, accommodation on this expedition is basic. You will be sharing rooms with other female travellers. On Day 5 there are two big rooms to share so you may end up with 5 other females in one room.
Bathroom facilities on your trek are shared, but you can expect a hot shower each evening.
You will have a chance to participate in different activities, from rug-weaving to baking and make-up workshops. While this is not compulsory, we'd suggest you come prepared to share some fun times with other females while learning some often not-so-easy skills.
While trekking, your luggage will be transported on mules. You may not have instant access to your bags during the day so ensure you bring a day pack and carry essentials; sun-screen, water, camera, etc.
Health
Vaccinations may be required for this trip. Please consult your doctor or a travel health specialist. The choice of vaccinations can depend on a range of issues including the specific destination, the duration of the trip, your personal health and of course what vaccines you have had before.
Routine Background Vaccines: We strongly endorse current public health recommendations that all travellers should be up-to-date with their routine vaccines such as tetanus, diphtheria, measles/mumps/rubella, polio and influenza, and paediatric vaccinations for children.
Travel Vaccinations: While the food and water-borne diseases such as hepatitis A and typhoid will apply to most of our travellers, other travel vaccines such as hepatitis B, rabies, meningitis, Japanese encephalitis and cholera may apply to select travellers, especially long-term travel. Travel health experts can advise on what is required and also what is not required!

It is your responsibility to ensure that you obtain any vaccinations or preventative medicines for the countries you are visiting – or any which may be required by your home country upon your return. To find out which, if any, vaccinations are mandatory or recommended for your destination contact your local doctor, immunisation centre or medical centre for up-to-date information. If you need to arrange vaccinations or a supply of preventative medicine (e.g. malaria tablets), you should contact your doctor at least two months before you depart. Some inoculations require more than one visit and can take several weeks to administer the full course.
For travellers from Australia and New Zealand, we recommend the Travel Doctor-TMVC clinics (see http://www.traveldoctor.com.au/ or phone 1300 658 844 for an appointment in Australia). Travellers from countries other than Australia and New Zealand should contact similar organisations or their travel doctor for advice. General health and vaccination information is available to all travellers at
http://www.traveldoctor.com.au/travelreport.asp?UnqID=0.4630191&PageID=10&nav=personal-traveller Some vaccines require more than one dose, so arrange for your visit at least 4-6 weeks before you travel.
Carry Your Certificate
You should be issued with an International Certificate of Vaccination booklet that records each vaccination. Always carry this with you on your travels; it could provide essential information for doctors in the event that you fall ill whilst travelling.
Food and dietary requirements
Moroccan food is, generally speaking, excellent though not particularly varied. Breakfasts usually consist of bread and jam with coffee or tea. Vegetarians can be catered for but there is a fairly limited choice of vegetarian cous cous and tajine or omelettes. This is particularly the case during the walking sections of the trip in remote villages in Morocco. Please note that if you have any special dietary requirements you should inform the Intrepid office prior to the trip. If you have a specific medical/dietary need (i.e. coeliac or vegan) you may find it helpful to bring some items of food with you from home.
Money matters
CURRENCY:
The currency of Morocco is the dirham (DRH), divided into 100 centimes. Bank notes come in denominations of DRH 200, 100, 50 and 20. Smaller values are issued as coins in values of 10, 5, 1 as well as 50c, 20c, 10c and 5c. Changing money is easy and you will find banks and exchange bureaux in Casablanca, Fes and Marrakech. In the desert and Atlas Mountains opportunities to exchange money are limited. There are ATMs in all major cities, which accept Visa cards, MasterCards and cards connected with Cirrus.
MOROCCO:
If you're happy with the services provided a tip - though not compulsory - is appropriate. While it may not be customary to you, it's of great significance to the people who will take care of you during your travels, inspires excellent service, and is an entrenched feature of the tourism industry across many Intrepid destinations.
The following amounts are based on local considerations and feedback from our past travellers:
Restaurants: Local markets and basic restaurants - leave the loose change. More up-market restaurants we suggest 5% to 10% of your bill.
Local guides: Throughout your trip you may at times have a local guide in addition to your leader. We suggest MAD20-30 per person per day for local guides.
Drivers: You may have a range of private drivers on your trip. Some may be with you for a short journey while others may be with you for several days. We would suggest a higher tip for those more involved with the group however MAD10 per person per day is generally appropriate.
Over the years we have found that many of our travellers find the need for tipping to be both tiresome and embarrassing, especially if they don't have the correct small change. To overcome this, we have established a tipping kitty system. At your group meeting, your tour leader may discuss the idea of running a group tipping kitty, whereby everybody contributes an equal amount and then your tour leader pays the tips while keeping a running record of all monies spent (except restaurant tips). The record can be checked at any time and any money remaining at the end of the tour returned to group members.
Please don't tip with coins, very small denomination notes, or dirty and ripped notes. This is regarded culturally as an insult
PRICES IN MOROCCO:
Morocco is often misjudged as being an inexpensive destination. With tourism booming, the influx of cheap flights from Europe, prices for some items are becoming more equivalent to prices you would be used to at home. Eating in local restaurants, road side stalls and from markets can be inexpensive, but for nights out at tourist friendly restaurants you can expect to pay much more. With drinks, tipping and of course - shopping, it can all add up. Budgets are a personal choice but please bear in mind that you should not expect Morocco to be a budget destination.
BARGAINING:
In Morocco some services and products are not a fixed price which means that your bartering skills will be tested from hiring taxis to buying a souvenir in the Medina. This can be challenging for travellers who have not experienced this before. Ask your leaders for advice when you arrive however the best approach is to smile and have fun as this is an entrenched part of Moroccan culture.
What to take
LUGGAGE What you need to bring will vary according to your travel plans pre or post this trip. Generally speaking you should pack as lightly as possible. We recommend keeping the weight under 10kg / 22lb as your luggage will be carried by mules while you trek from one village to the next. For your own comfort and safety, luggage should be kept to an absolute minimum. The use of a backpack, soft sports bag or duffel bag is required - hard suitcases aren't fit to be carried by mules. If you are planning to travel for longer period of time, and hard suitcase is more suitable luggage for you overall, you will be able to leave it at the hotel in Marrakech and take a smaller, soft bag for the time of trekking. Also, a day pack for carrying your essentials is a key. Your main luggage will be taken by mules and you will not have access to it during your trek. Essential everyday items must be carried by you. WATER BOTTLE: Consider bringing your own water bottle to refill along the way. We recommend at least a 1.5litre capacity. The sale of bottled water contributes to an enormous environmental problem around the world. In addition to the water in bottles, the production of a 1 litre plastic bottle takes 2 litres of water and 200ml of oil. A large proportion end up in limited landfill or discarded in waterways and natural environments. Also, it will not be possible to buy bottled water during the trek on the regular basis. VALUABLES: Please try to avoid bringing unnecessary valuables. We strongly recommend that you photocopy all important documents e.g. air tickets, passport, vaccination certificate, etc. and keep the copies separate from the originals. While not valid, a photocopy makes it very much easier to obtain replacements if necessary. PACKING LIST: - 3/4 seasons sleeping bag - Day pack - Torch/head torch - Ear plugs and eye cover if you are a light sleeper - Personal medications (plus extra) - Sun Cream and sunglasses - Anti-bacterial hand wash - Insect Repellent - Extra Batteries - Wet wipes - Warm trousers - Long-sleeved thermal top and long johns - Hiking boots with good ankle support - Closed toes sandals or trainers to cross streams and rivers - Waterproof jacket and trousers - Toilet paper - Towel - Water purification tablets
DRONES IN MOROCCO: Please note that drones are not permitted to enter or be used in Morocco, either for personal or professional/commercial use.
Climate and seasonal
Please note that as a desert country, Morocco can have extreme weather. In October, in remote mountain villages evenings and nights temperature can drop to 5 or even less degrees Celcius. During the day it should be pleasant if the sun is out, but it is important to be prepared for wind and possibly rain. Warm jacket is a must.
In 2020, the important month of Ramadan will be in progress from 23 April through until 22 May, and the Eid ul-Fitr festival will be held directly at its conclusion for 3-4 days. Ramadan is a festival of sacrifice where the devout refrain from eating or drinking during daylight hours. During Ramadan, business hours are shortened, including opening hours at some tourist attractions. Alcohol is not permitted during daylight hours and many restaurants will be closed. While you should expect some delays and inconveniences during this period, the month is a fantastic opportunity to travel in a Muslim country and witness this unique period, particularly the nightly celebrations when the sun sets and the fast is broken. Please note that although the Eid ul-Fitr festival can also be a fascinating time to travel it's a period of national holiday. Most government offices and businesses will be closed and some tourist site opening hours may be affected.
Eid Al Adha will take place in Morocco between the 30 July and 1 of August 2020. This is also called a Sacrifice Feast and honours the sacrifice Abraham made of his own son. In commemoration of this, an animal is sacrificed and divided into three parts: one third of the share is given to the poor and needy; another third is given to relatives, friends and neighbours; and the remaining third is retained by the family. Please expect delays or complete suspension of majority of the services during that time. For some, it may also be disturbing to see animals being sacrificed, as this does take place in public places sometimes.
A couple of rules
Everyone has the right to feel safe when they travel. We don't tolerate any form of violence (verbal or physical) or sexual harassment, either between customers or involving our leaders, partners or local people. Sexual relationships between a tour leader and a customer are strictly forbidden.
Use or possession of illegal drugs will not be tolerated on our trips. If you choose to consume alcohol while travelling, we encourage responsible drinking, and expect that you'll abide by the local laws regarding alcohol consumption.
The sex tourism industry is known to exploit vulnerable people and have negative consequences on communities, including undermining the development of sustainable tourism. For this reason, patronising sex workers will not be tolerated on our trips.
By travelling with us you are agreeing to adhere to these rules. Your group leader has the right to remove any member of the group for breaking any of these rules, with no right of refund.
If you feel that someone is behaving inappropriately while travelling with us, please inform your tour leader or local guide immediately. Alternatively, contact us on the emergency contact number detailed in the Problems and Emergency Contact section of this Essential Trip Information.
Feedback
After your travels, we want to hear from you! We rely on your feedback. We read it carefully. Feedback helps us understand what we are doing well and what we could be doing better. It allows us to make improvements for future travellers.
http://www.intrepidtravel.com/feedback/
Emergency contact
In the case of a genuine crisis or emergency, Intrepid's Morocco Office can be reached on Tel: +212 (0) 66192 2693. For further contact details please use the following page:
For general contact details please use the following page: http://www.intrepidtravel.com/ourtrips/contact/
Intrepid's Local Operator: +212 661922693
Responsible travel
We believe strongly in low impact or rather positive impact tourism. Broadly speaking this means that we try to minimise the negative aspects of tourism on the local cultures and environments that we visit and highlight the positive aspects. Please visit our website for further details and suggestions on how you can be a responsible traveller.
http://www.intrepidtravel.com/ourtrips/rt/responsibletraveller
Morocco can be considered a liberal Muslim country as many Moroccan women do not wear headscarves. However, Morocco is very conservative when compared with standards you may be accustomed to at home and you should dress accordingly. As a general guideline, shoulders, cleavage and knees should be covered at all times. Wearing shorts (men and women), low-cut tops, and showing midriff is not recommended as it will restrict your entry into buildings of a religious nature and family homes, and is considered disrespectful to the local culture. Long, light-coloured, lightweight sleeved shirts, trousers and skirts are respectful, cover your body, keep you cool in the heat and protect you from the harsh sun.
In Morocco we have built strong links with local communities, craftspeople, animal hospitals, artists, and the handicapped - all of which directly rely on the assistance of donations and products purchased by our travellers and other visitors. We offer Intrepid travellers an opportunity to interact with locals, to value their activities and crafts and help towards sustaining their livelihoods.
While on our trips in Morocco you'll have opportunity to meet plenty of local people. Depending on which trip you choose there's a chance to enjoy a meal in a local family's house in Ait Benhaddou, spend a night in a family guesthouse in the High Atlas Mountains or in the pilgrimage village of Moulay Idriss, or share a camp with a nomadic family in Dades Gorge. These experiences will give you a better understanding of the way of life for a rural Moroccan family. You'll also have some fun by learning how to make Morocco's most famous dish, couscous.
Wherever possible, we contract local Moroccan suppliers and assist them to improve the quality of their services. By booking this tour, you'll be helping us to support service providers, artists, small businesses, guesthouse owners and the disadvantaged in communities throughout Morocco.
We use local guides with wide experience and knowledge of cultural traditions and an ability to interpret the cultural heritage of the people in the places visited.
Accommodation notes
Due to the villages and locations we will be visiting, the accommodation on this trip, apart from Marrakech, is rather basic. You will stay in family run guesthouses and local gites. That means you will be sharing rooms with a few other travellers. Bathroom facilities will also be shared. While the accommodation is basic, it is clean, atmospheric and very authentic. Staying in gites and family houses will allow you to experience the way local people live in this part of Morocco.
For more details about accommodation, please check the day-to-day itinerary.
Travel insurance
Travel insurance is compulsory for all our trips. We require that, at a minimum, you are covered for medical expenses including emergency repatriation. We strongly recommend that the policy also covers personal liability, cancellation, curtailment and loss of luggage and personal effects.
When travelling on a trip, you won't be permitted to join the group until evidence of travel insurance and the insurance company's 24 hour emergency contact number has been seen by your leader.
If you have credit card insurance your group leader will require details of the participating insurer/underwriter, the level of coverage, policy number and emergency contact number rather than the bank's name and credit card details. Please contact your bank for these details prior to arriving in-country.
http://www.intrepidtravel.com/insurance.php
Your fellow travellers
As you travel on a group trip you will be exposed to all the pleasures and maybe some of the frustrations of travelling in a group. Your fellow travellers will probably come from all corners of the world and likely a range of age groups too. We ask you to be understanding of the various needs and preferences of your group - patience with your fellow travellers is sometimes required for the benefit of everyone's travel experience. Remember too that you have responsibilities to the group. If you are requested to be at a place at a certain time, ensure that you don't keep the rest of the group waiting. We have found time and time again that the very best trips we operate are those where the dynamics within the group work well - this takes just a little effort on your part. Due to privacy reasons we are unable to provide you with contact details and any personal information about your fellow travellers booked on your trip prior to departure.
SINGLE SUPPLEMENT:
A single supplement is available on this trip, please refer to your booking agent for further information.
Itinerary disclaimer
ITINERARY CHANGES:
Our itineraries are updated regularly throughout the year based on customer feedback and to reflect the current situation in each destination. The information included in this Essential Trip Information may therefore differ from when you first booked your trip. It is important that you print and review a final copy prior to travel so that you have the latest updates. Due to weather, local conditions, transport schedules, public holidays or other factors, further changes may be necessary to your itinerary once in country. The order and timing of included activities in each location may also vary seasonally to ensure our travellers have the best experience. Your tour leader will keep you up to date with any changes once on tour.
Accommodation
Hotel 2 nights,Gite 2 nights,Guesthouse 3 nights
More from Morocco
8 Days from$1,015
START: Marrakech
FINISH: Marrakech