Madagascar in Depth
24 Days from $5,095
START: Antananarivo
FINISH: Antananarivo
AGES: Over 15
THEME: Explorer
Overview
Description
Take an in-depth journey into Madagascar and learn what makes this island nation so incredible. Madagascar's wildlife has developed in isolation for millions of years, and the vast majority is endemic to the island as a result. There are 33 species of lemur and you'll have an opportunity to meet them as you travel the country visiting remote national parks, pristine beaches, winding rivers and towns and cities with a culture all their own.
Start: Antananarivo
Finish: Antananarivo
Ages: Over 15
Theme: Explorer
Accommodation: Hotel (14 nights) Lodge (3 nights) Camping (2 nights) Eco-lodge (2 nights) Guesthouse (2 nights)dge (2 nights) Camping (2 nights)
Destination: Antananarivo
Highlights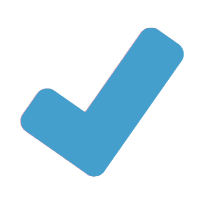 Wander around 800-year-old trees along the Avenue of the Baobabs.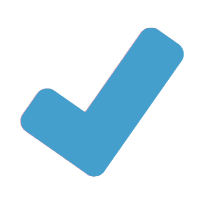 Cross the Big Tsingy via suspended bridge.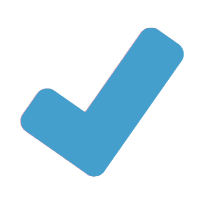 Float down the meandering Manambolo River on a morning canoe trip.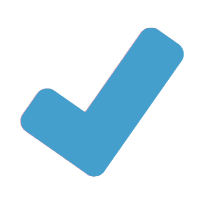 Stay in a cottage deep within the Ranomafana National Park, surrounded by lush rainforest and countless species of flora and fauna.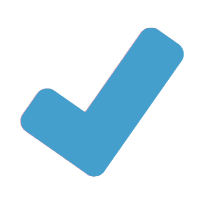 See how many species of lemur you can spot in Isalo, Andasibe and Ranomafana national parks (there are 33 different types!).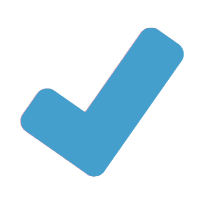 Chill out at laidback Anakao – this Malagasy seaside village will provide you with plenty of R&R after a massive Madagascar adventure.
Itinerary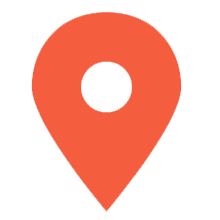 Day 1 : Antananarivo
Tonga soa! Bienvenue! Welcome to Antananarivo, Madagascar's crowded but charming capital. Your adventure officially begins with a welcome meeting at 6 pm. If you decide to arrive early, take some time to get acquainted with the city. With cobbled streets, wooden houses and impressive churches, 'Tana' has a distinctly romantic air. Perhaps wander the streets of Haute-Ville or visit the permanent Analakely street market. After your welcome meeting this evening, you might like to head out with your new friends for dinner in one of Antananarivo high-quality restaurants.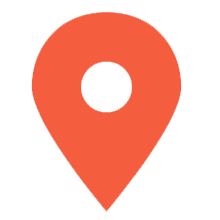 Day 2 : Miandrivazo
Be prepared for a long drive as you begin the journey west this morning. Maybe kick back with a book or get to know your fellow travellers during the 7-hour drive to Miandrivazo, a small city that will act as the starting point for your adventure down the Tsiribihina River. On arrival, check in to the hotel and listen to a briefing on essential information for your two-day cruise. Head out to pick any extra supplies you may need or desire for the next few days, then get some rest in preparation for tomorrow.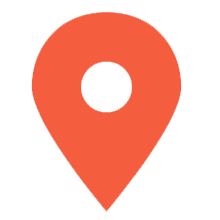 Day 3 : Tsirbihina River Excursion
Rise and shine for the 35-kilometre drive to Masiakampy, where you will find a traditional barge waiting to escort you along the Tsiribihina River. These flat bottom boats were once used to transport tobacco, but without that precious cargo they make a comfortable way to cruise along the water and access the remote reaches of western Madagascar. For the next few days, you'll have the chance to spot wildlife on the banks and in the water, enjoy easy walks to hidden waterfalls and stop off in rural villages. Climb aboard and meet the crew, then settle in and enjoy some lunch as you travel through flat farming plains and enter the dramatic gorges of the Tsiribihina, stopping in the afternoon to trek to a waterfall before returning to a large sandbank to set up camp.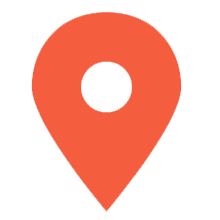 Day 4 : Tsiribihina River Excursion
Enjoy a full day gliding along the water today, travelling into the heart of the river and waving to the locals on the banks and barges as you pass. In the absence of roads, nature flourishes along the river in this part of Madagascar – watch out for herds of zebus crossing the river, and flashes of colour as you look for bee-eaters, herons, and egrets in this bird lovers' paradise. Stop occasionally for a village walk or a short trek for some lemur spotting before setting up camp at a village along the shore. This evening, light a campfire and enjoy some traditional Malagasy music and dancing with the locals.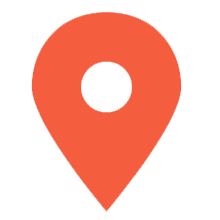 Day 5 : Bekopaka
Enjoy one last morning along the Tsiribihina river before disembarking the boat and bidding farewell to the crew. Make a quick stop at Belo-sur-Tsiribihina, a small village nestled in the marshes and mangroves of the Delta, to check out the market and grab some lunch before beginning the 2.5-hour drive to Bekopaka. Arrive, check in to your hotel and settle in for the afternoon. Perhaps enjoy a swim or a refreshing shower and rest your weary limbs. Tomorrow you'll be taking on the Small Tsingy.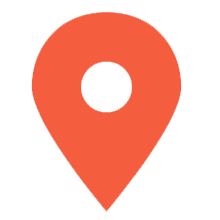 Day 6 : Bekopaka / The Small Tsingy
Rise early, pick a comfortable outfit and pack some snacks, as today you'll spend up to five hours trekking through the Small Tsingy, located in Bemaraha National Park. Scramble and navigate through a labyrinth of limestone formations that resemble a forest made of rock. Stop at two lookout points along the way for photo opportunities and a chance to take in the impressive surrounds. In the afternoon, unwind with a float down the Manambolo River on a pirogue (wooden dugout canoe) under the shadow of these towering rock cliffs. Enjoy an easy afternoon cave stroll, taking the sight of stalactites, stalagmites and the eerie tombs of the Vazimba – said to be the earliest inhabitants of Madagascar.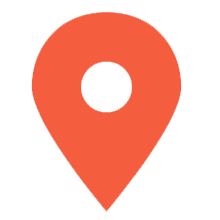 Day 7 : Bekopaka / The Great Tsingy
Embrace another early start this morning and prepare for another action-packed trip to the Great Tsingy. Getting up early again might be a struggle, but it's the best way to beat the heat and more intense crowds. Largely unexplored until the 1990s (the name Tsingy is very roughly translated as 'place where one cannot walk barefoot' in Malagasy), the area is now easier to navigate due to a series of bridges, semi-permanent climbing plugs and other equipment. Feel your heart stop as you pass over a sheer drop via a suspended bridge, a truly breathtaking experience that those with vertigo may wish to skip. Animals lovers should keep an eye out for 11 species of lemurs, 100 species of birds and 45 endemic reptiles and amphibians, including the Madagascar iguana and Antsingy leaf chameleon.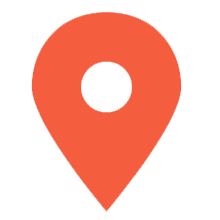 Day 8 : Morondava
There is a long day of travel ahead, so grab that book or download a podcast and prepare to keep yourself occupied as you cross the Manambolo River and the Tsiribihina River by ferry, arriving in the laid-back seaside town of Morondava in time for a spectacular sunset in the Avenue of the Baobabs. These cartoonish, towering trees are native to Madagascar, and the variety you'll see lit from behind this evening are adansonia grandidieri, the tallest of them all. Watch the sky turn pink and yellow and finally cast these trees – many of which are up to 800 years old – in shadow. Spend the night in Morondava and take a well-deserved rest.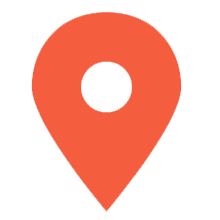 Day 9 : Antsirabe
Depart this morning for Antsirabe, the capital of the Vakinankaratra region. It's another drive that will last around 8 hours, and after an orientation stroll around the city and included dinner at the hotel, it's up to you whether you'd like to relax or explore further. The town is fairly quiet after dark, but there are a few places to grab a nightcap if you so desire. If you're so inclined, perhaps head to travellers favourite Le Pousse Pousse, where the booths are made from rickshaws, or ask your leader for recommendations.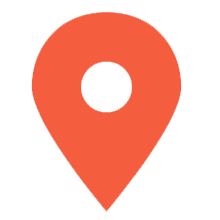 Day 10 : Antananarivo
Enjoy breakfast and then hit the surrounding region on a soft trek, a good way to limber up after a few long days of driving. Discover the beauty of the local lakes, including the emerald-green waters of Tritiva, an extinct crater surrounded by verdant forest. Hike through the lakes district, sitting down for a picnic-style lunch along the way. Later, continue to Antananarivo. There's plenty of international cuisine on offer in 'Tana', but why not toast to your Malagasy adventure with a Three Horses Beer and a bowl of Madagascar's national dish, romazava (a one pot rice and meat sensation).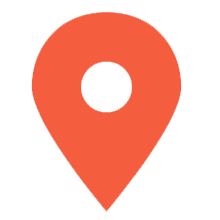 Day 11 : Antananarivo
Enjoy a free day in Antananarivo. As this is a combination trip, there may be members of your group departing today and new travellers joining. You're already a seasoned traveller in Madagascar, so why not take them out for some local food and a drink and get excited about the next leg of the journey.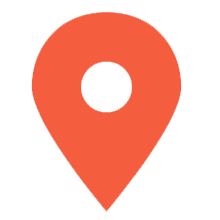 Day 12 : Andasibe National Park
Leave Antananarivo in your dust after breakfast, heading for Andasibe National Park (approximately 4 hours). Stop en route at Pereyras Nature Farm – a private reserve that's home to chameleons, frogs, snakes and so much more wildlife. This evening, you'll have an opportunity to take night walk through the forest at Mitsinjo – a privately-owned reserve, where you'll encounter nocturnal species including endemic butterflies and lemurs.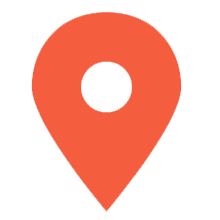 Day 13 : Andasibe National Park
Andasibe is the most visited park in Madagascar and famous for the 11 species of lemur that call it home. Aside from lemurs, you'll find endemic birds including the long-eared owl and the rufous-headed ground roller, as well as the smallest living chameleon – brookesia minima – and many times types of reptiles, insects and frogs. This region is popular thanks to an abundance of unique wildlife, and you'll have an opportunity to discover them during a guided walk through the national park.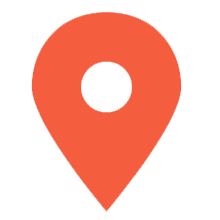 Day 14 : Antsirabe
Drive to Antisrabe (approximately 6-7 hours). Antsirabe maintains a Malagasy touch with all the tranquillity of a small European town, thanks to the contrast of its bustling street markets and Colonial-style facades. Located in the highlands, it's a popular spa town thanks to the hot springs and thermal baths, and the colourful rickshaws known as 'pousse-pousse' are a popular form of transport. On arrival check into your hotel and enjoy a group dinner in the Gazebo within the grounds of the Guest House.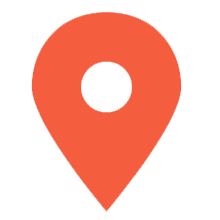 Day 15 : Ambositra
Make the short journey to Ambositra this morning, home to the third-largest ethnic group in Madagascar – the Betsileo people. Take a visit to the nearby Sandrandahy villages and explore the process of silk production, which is an important part of Malagasy culture. The use of silk was once reserved exclusively for royalty, but now everyone is free to wear it though its use is more often used for the dead. When a Malagasy is buried, their body is wrapped in a large, silk sheet known as a 'lambamena' and, after a few years, the family traditionally return to the tomb to exchange the sheet for a new one. This custom is known as famadihana, and each village specialises in one step of the production. Enjoy a local lunch before spending a free evening in Ambositra.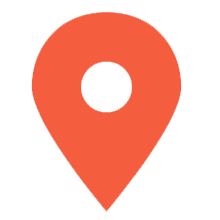 Day 16 : Ranomafana
Travel this morning to Ranomafa National Park, a journey of about 5 hours. Located in the southeastern part of Madagascar, this park is home to a number of rare species. Ranomafana means 'hot water' in the Malagasy language and the area is haven for small mammals, birds, reptiles and insects, as well as palms, bamboo, orchids and carnivorous plants. It's home to 13 species of lemur, including the famous golden bamboo lemur, which was first reported in the area in 1985 and is one of the reasons why the government decided to protect this forest. Enjoy some free time on arrival, and you may want to consider taking an optional night walk once the sun goes down. Your accommodation tonight is a small cottage located within the park's boundaries. Perhaps consider visiting the thermal springs after which the town is named. Located across the Namorona River. The outdoor swimming pool fed by the springs is popular spot to take a dip.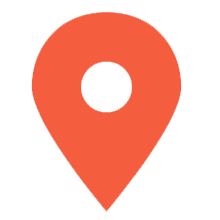 Day 17 : Ranomafana
Continue exploring Ranomafana, this time on a guided walk. Keep your eyes peeled for lemurs, striped civets, mongooses, goshawks, geckos, frogs and butterflies. You may even spot an incredible net-casting spider or the world's smallest chameleon. Relax into the day, and once again spend the night within the park.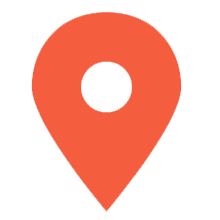 Day 18 : Fianarantsoa
Travel this morning to Fianarantsoa – a colourful town known for its markets and handicrafts. This heritage site is a must-see, with its long, paved roads, labyrinths of small paths and old houses with flower-studded balconies and tiled roofs. Take a day visit to a typical Malagasy village for an insight into how the majority of the island's population live, then take a local walk to explore the surrounding countryside,which is dotted with rice paddies and vineyards that produce Fianarantsoa's famous wine. You'll get a chance to sample local cuisine with a lunch stop in the villages then, in the afternoon, visit the historical old city of Fianarantsoa on foot.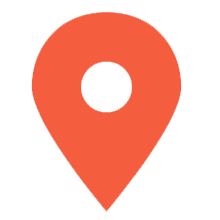 Day 19-20 : Isalo National Park
Drive approximately 8 hours west toward Isalo National Park. You'll stop at the Anja Community Reserve on your way – a great spot to observe lemurs and learn a little more about the local culture. The local villagers will be your guide on this excursion, and your leader will be able to translate all the knowledge they can pass on to you. Isalo is known for its variety of landscapes, from rainforests and rolling plains teeming with life to strange geological formations and deep-cut canyons. And of course, there are a variety of lemur species roaming around the place because – well, this is Madagascar. Spend a couple of days exploring the park, which is home to over 80 species of birds, 30 species of reptiles and 14 species of mammals including three lemur species – ring-tailed, red-fronted and Verreaux's sifakas lemur.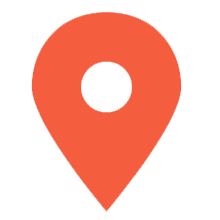 Day 21 : Anakao
You'll be up early today (approximately 5.30 am) to travel to Toliara Harbour, from where the group will take a boat to Anakao. Imagine perfect white sandy beaches beside turquoise waters, and that's Anakao – a small, laid-back town in which fishing is the main occupation. Enjoy a free day taking it easy on the beach, soaking up some sun and swimming in the clear waters of the Mozambique Channel. You're on island time now – so chill out and bask in the golden glow of Anakao.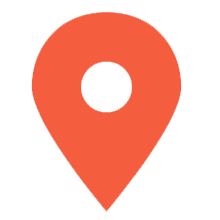 Day 22 : Anakao
Today is another free day of leisure in this paradise. Consider taking a full-day tour of Tsimanampetsotse National Park – a birder's paradise named for its spectacular lake. More than 100 species of bird can be found here, including pink, greater and dwarf flamingos, as well as the gray-brown mouse and white-footed sportive lemurs. Maybe paddle a canoe out to the mirage of Nosy Ve instead and check out the beaches and reef, or just hang out in Anakao town and make the most of its convenient beaches.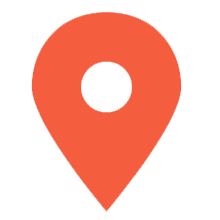 Day 23 : Antananarivo
This morning, transfer to Toliara by boat for the flight back to Antananarivo. Flights in Madagascar can be delayed and often experience late schedule changes. You need to be prepared that there may be some waiting time in Tulear today depending on the scheduled flight time for the day and your scheduled boat transfers, but this is all part of the fun. Back in Antananarivo this evening, enjoy a celebratory night with your new travel companions – perhaps toast Madagascar with a local beer or two.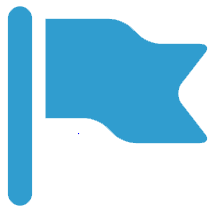 Day 24 : Antananarivo – Departure Day
With no activities planned for today, your adventure ends today after breakfast and you are free to leave at any time, provided you comply with the hotel's internal check-out policy. Departure transfers are available for pre-booking with Intrepid Travel or your booking agent.
What's Included?
Meals
21 Breakfasts, 4 Dinners
Transport
Private Vehicles, Boat, Plane, Ferry
Accommodation
Hotel (14 nights) Lodge (3 nights) Camping (2 nights) Eco-lodge (2 nights) Guesthouse (2 nights)dge (2 nights) Camping (2 nights)
Included Activities
Isalo National Park - guided walk
Important Details
Joining Point
Hotel Belvedere
Lot IF 27 bis Isoraka
Antananarivo
101
MADAGASCAR
Phone: +261 347986638
Finishing Point
Hotel Belvedere
Lot IF 27 bis Isoraka
Antananarivo
101
MADAGASCAR
Phone: +261 347986638
Important information
SINGLE SUPPLEMENT 
A single supplement is available if you'd prefer not to share a room on this trip. The single supplement excludes Day 3 and 4  (River Camping) where you will be in shared accommodation, and is subject to availability. Please speak to your booking agent for further information.
PACKING RECOMMENDATIONS
A sleeping bag or sleeping sheet is required on this trip please refer to our packing list, we also recommend a head lamp for camping.
INTERNAL FLIGHTS
There is an internal flight included on this trip. Baggage allowance is as follows: Checked-in: 1 Bag, max 20kg
Cabin Luggage: 1 bag, max 5kg. Internal flights in Madagascar are often delayed and or cancelled at short notice, for this reason we have included an additional day in Antananarivo to safeguard against possible changes to flights. For this reason, we do recommend booking any international departures until departure day.
ACCOMMODATION
Days 21 and 22 in Anakao has bungalow style accommodation.  In true Eco fashion there is no running water in the bungalows and there is no hot water in the camp.  Each bungalow is regularly supplied with a bucket of fresh water for washing and flushing the toilet.
Group leader
All Intrepid group trips are accompanied by one of our group leaders. The aim of the group leader is to take the hassle out of your travels and to help you have the best trip possible. Intrepid endeavours to provide the services of an experienced leader however, due to the seasonality of travel, rare situations may arise where your leader is new to a particular region or training other group leaders.
Your leader will provide information on the places you are travelling through, offer suggestions for things to do and see, recommend great local eating venues and introduce you to our local friends. While not being guides in the traditional sense, you can expect them to have a broad general knowledge of the places visited on the trip, including historical, cultural, religious and social aspects. At Intrepid we aim to support local guides who have specialised knowledge of the regions we visit. If you were interested in delving deeper into the local culture at a specific site or location then your leader can recommend a local guide service in most of the main destinations of your trip.
Safety
Many national governments provide a regularly updated advice service on safety issues involved with international travel. We recommend that you check your government's advice for their latest travel information before departure and ensure that your travel insurance covers you for all areas your itinerary covers. Please refer to our website's safety page for links to major travel advisories and updates on safety issues affecting our trip. We strongly recommend the use of a neck wallet or money belt while travelling, for the safe-keeping of your passport, air tickets, cash and other valuable items. Leave your valuable jewellery at home - you won't need it while travelling. Many of our hotels have safety deposit boxes, which is the most secure way of storing your valuables. A lock is recommended for securing your luggage. Your leader will accompany you on all included activities, however during your trip you'll have some free time to pursue your own interests, relax and take it easy or explore at your leisure. While your leader will assist you with the available options in a given location, please note that any optional activities you undertake are not part of your Intrepid itinerary, and Intrepid makes no representations about the safety of the activity or the standard of the operators running them. Please use your own good judgement when selecting an activity in your free time. Please also note that your Leader has the authority to amend or cancel any part of the trip itinerary if it's deemed necessary due to safety concerns. For more details on the type of conditions and safety standards you can expect on your trip, please refer to Intrepid's operational safety policy on our website. We recommend that you take a moment to read through this information before travelling, and would appreciate any feedback on how well it's being implemented in the field: www.intrepidtravel.com/safety
FIRE PRECAUTIONS: Please be aware that local laws governing tourism facilities in this region differ from those in your home country and not all the accommodation which we use has a fire exit, fire extinguishers or smoke alarms. BALCONIES: Some hotel balconies don't meet western standards in terms of the width of the balcony fence being narrower than 10cm. TRAFFIC AND DRIVING ON THE OTHER SIDE OF THE ROAD: Depending on where you come from please note that drivers in this part of the world may drive on the opposite side of the road from what you are used to. Look both ways before crossing any road. Traffic can be a little more chaotic than you might be used to at home. Be aware! SEAT BELTS: Please be aware that local laws governing transportation safety may differ from those in your home country and not all the transport which we use is able to provide seat belts. PICK POCKETING & PERSONAL SAFETY: While travelling there is always the risk of pick-pocketing and petty theft, particularly in the more touristy cities. We recommend that you exercise caution when walking at night and encourage you to walk in groups and only on main, well-lit thoroughfares. Be particularly vigilant on public transport. Simple measures like carrying your day pack on your front, not hanging your bag over the back of your chair or on the floor and wearing a money belt will reduce any chance that your valuables should go missing. WATER SAFETY: Please take care when taking part in any activities in the ocean, river or open water, where waves and currents can be unpredictable. It's expected that anyone taking part in water activities is able to swim and have experience in open water. All swimmers should seek local advice before entering the water. TRAVEL ADVICE & TRAVEL INSURANCE We recommend that you check your government's advice in relation to the areas you will be visiting for their latest travel information before departure and ensure that your travel insurance covers you for all areas your itinerary covers.
Visas
PASSPORT
As a general rule most countries expect that your passport has a minimum of 6 months validity remaining. Please ensure the name on your passport matches the name on your booking and airline tickets. Your passport details are required to complete your booking. Your consultant will contact you when this is required. Take a copy of the main passport pages and other important documents with you, and leave another copy at home with family or friends.
VISAS
Visas are the responsibility of the individual traveller. Entry requirements can change at any time, so it's important that you check for the latest information. Please visit the relevant consular website of the country or countries you're visiting for detailed and up-to-date visa information specific to your nationality. Your consultant will also be happy to point you in the right direction with acquiring visas. Visas can take several weeks to process, so familiarise yourself with any requirements as soon as you have booked your trip to allow for processing time.
MADAGASCAR:
All nationalities require a visa for Madagascar. If you have an embassy in your home country you can obtain the visa prior to departure. A Travel Visa for Madagascar can be obtained by enlisting online via this 24/7 platform https://www.evisamada.gov.mg/en/ , or on arrival at the eVisa windows.
Currently the visa fee for a 30 day tourist visa is 35 Euro or 37 USD, which will paid online if using the online application, or at the Airport if getting a Visa on arrival. Visa and other entry and exit conditions change regularly so we recommend that you contact the nearest Embassy or Consulate of Madagascar for the most up to date information.
Entry Requirements - Travelling with Children:
Minors travelling to Madagascar with only one parent are required to carry a legal document signed by any non-travelling parents, giving approval for the child to travel, or other applicable documents, such as custody orders.
Why we love it
Wander around 800-year-old trees along the Avenue of the Baobabs.
Cross the Big Tsingy via suspended bridge.
Float down the meandering Manambolo River on a morning canoe trip.
Stay in a cottage deep within the Ranomafana National Park, surrounded by lush rainforest and countless species of flora and fauna.
See how many species of lemur you can spot in Isalo, Andasibe and Ranomafana national parks (there are 33 different types!).
Chill out at laidback Anakao – this Malagasy seaside village will provide you with plenty of R&R after a massive Madagascar adventure.
Is this trip right for you
A good level of fitness is required for this trip, there are treks and camping and long journey it is a long trip so we recommend being in good physical condition to get the most out of your trip.
There are two nights of river camping on this tour. There are no bathroom facilities and it will not be possible to shower for three days, though water is available for washing.
It takes a while to see all this trip has to offer, and some of the places we visit are remote, so you need to be able to manage long travel days and bumpy roads.
Some accommodation inside the national parks is basic and may not have the creature comforts of hotels in bigger towns and cities. Be prepared for no wifi or air conditioning, but also for charming, tucked away locations you won't quite believe are real.
The visible vertical drop at the Big Tsingy can be quite intimidating especially for those with vertigo. 
This itinerary includes a canoe ride along the Manambolo River.
Health
All travellers need to be in good physical health in order to participate fully on this trip. When selecting your trip please make sure you have read through the itinerary carefully and assess your ability to cope with our style of travel. Please note that if, in the opinion of our group leader or local guide, any traveller is unable to complete the itinerary without undue risk to themselves and/or the rest of the group, we reserve the right to exclude them from all or part of a trip without refund.
You should consult your doctor for up-to-date medical travel information or for any necessary vaccinations and anti-malarial requirements before departure. We recommend that you carry a first aid kit as well as any personal medical requirements (including a spare pair of glasses) as they may not easily be obtained at the locations on this trip.
YELLOW FEVER:
A valid international certificate of vaccination against Yellow Fever is required in many countries if you are arriving from a country with risk of yellow fever. You may need to present this on arrival at the airport or border crossing. Some countries will refuse entry if you are unable to present your certificate. It's also quite common for your home country to request a Yellow Fever certificate on your arrival back home.
It is your responsibility to check with your doctor well in advance of leaving home about the Yellow Fever requirements for the countries you'll be visiting.
DRINKING WATER:
As a rule we recommend you don't drink tap water, even in hotels, as it may contain much higher levels of different minerals than the water you are used to at home. For local people this is not a problem as their bodies are used to this and can cope, but for visitors drinking the tap water can result in illness. Generally this isn't serious, an upset stomach being the only symptom, but it's enough to spoil a day or two of your holiday. Many hotels and lodges provide safe drinking water, while bottled water is another alternative. Water consumption should be about two litres a day. Rehydration salts, motion sickness tablets, and diarrhoea blockers are available from many pharmacies.
Food and dietary requirements
Your group leader will endeavour to cater for specific dietary requirements where possible, and vegetarianism and gluten intolerance will be catered for in most instances. Please notify your group leader of any dietary requirements in your group meeting at the start of the trip.
For those suffering from particular food allergies, your group leader will endeavour to disclose to their fullest knowledge the main ingredients in dishes being consumed. It is, however, your personal responsibility to ensure that you do not ingest any foods to which you are allergic.
Alcoholic or non-alcoholic beverages are not part of included meals.
Money matters
When it comes to money matters on the trip, every traveller is a little different. You know your spending habits better than we do, so please budget a sensible amount for things like meals not included, drinks, shopping, optional activities, tipping and laundry. It's always better to bring a little more than you think you'll need.
Also make sure you've read your trip details thoroughly so you know what's included in the trip price and what isn't. This should make budgeting a little easier. You'll find this info in the Inclusions section of your Essential Trip Information (that's this document).
Please note: all recommendations for additional costs, tipping etc. are in USD. You will need to convert these into the relevant local currency.
MEALS NOT INCLUDED
For lunches not included, a budget of USD10 to USD15 per meal will be more than sufficient.
For dinners not included, your leader will normally recommend options and restaurants where you can safely try the local specialties of the region. Expect meals to cost between USD12 to USD25 for a main.
These are indicative prices only. If you are in a tight budget or are happy to try local food, you can eat cheaper than this.
If you want to try just the finest food at the finest restaurants, then you can expect meals to cost as much as in western countries.
TIPPING
Gratuities aren't compulsory on your trip, but they can make a big difference to locals employed in the tourism industry. If you are happy with the services provided, a tip is an appropriate way to thank them. While it may not be customary to you, it is of great significance to the people who will take care of you during your travels, inspires excellent service, and is an entrenched feature of the tourism industry across many Intrepid destinations.
Usually the equivalent of around USD7 to USD14 per person, per day to cover tips is fine.
TIPPING GUIDE
To give you a bit of guidance, we've put together the following tipping notes. These are just suggestions, based on feedback from past travellers and our staff on the ground.
- Your crew (including leaders, drivers and cooks where applicable) – The amount is entirely a personal preference; however as a guideline USD2 to USD4 per staff member, per day can be used. Of course you are free to tip more or less as you see fit, depending on your perception of service quality and the length of your trip. Remember, a tip is not compulsory and should only be given when you receive excellent service.
- Local guides – Throughout your trip you may at times have a local guide in addition to your leader. We suggest around USD2 per person, per day for local guides.
- Basic restaurants – When checking the bill, if there's an addition of 10% service charge, there's no requirement for tipping. Otherwise, 10% of the total bill amount is appropriate.
TIPPING KITTY
Over the years we have found that many of our travellers find the need for tipping to be both tiresome and embarrassing, especially if they don't have the correct small change. To overcome this, your leader might raise the idea of a group tipping kitty. At your group meeting, your tour leader may discuss the idea of running this kitty, whereby everybody contributes an equal amount and then your tour leader pays the tips as you go. The leader will keep a running record of all monies spent (except restaurant tips). The record can be checked at any time and any money remaining at the end of the tour returned to group members. This kitty does not include tips for your leader and crew.
EMERGENCY FUNDS
We try to plan for every eventuality, but there are still some things beyond our control. Please make sure you bring an extra USD500 for emergencies (e.g. natural disasters or civil unrest). Sometimes these things necessitate last minute changes to our itineraries, and we can't guarantee there won't be some extra costs involved.
CREDIT CARDS, ATMS AND MONEY EXCHANGE:
Credit cards are generally accepted in tourist shops and some restaurants across Africa. Visa and Mastercard are generally preferred over American Express, Diners, etc. Smaller venues take cash only. Foreign currency is easily changed at exchange bureaus and they generally offer the best rates.
With ATMs being increasingly available in the many major towns and cities and even some campsites, credit or debit cards are a convenient way to access money. Be aware that your withdrawing limit may vary from country to country (regardless of your withdrawing limit in your home country) and it can be as low as the equivalent to USD100 per day. Throughout Africa, cards with the Visa logo are most readily recognised, although MasterCard is also accepted in most places. A charge is made for each international transaction - please check with your bank how much this fee will be. Check with your bank before leaving home that your card can be used as a debit card in Africa. You may also want to notify your bank that you are visiting Africa as it's not unknown for banks to freeze cards which show sudden transactions in other countries. If you're on a multi-country tour, your tour leader will be able to give you an approximate idea of how much money you may need for your stay in each country.
PLEASE NOTE: Many businesses and banks in Africa, especially East Africa, do not accept US dollar notes older than 2006. If you are bringing USD, we strongly recommend large bills in good condition, 2006 series onwards only. Any old or damaged notes may not be accepted.
What to take
What you need to bring will vary according to the trip style you have chosen, the countries you are visiting and when you are travelling. Generally speaking, we recommend you pack as lightly as possible and make sure that you are able to carry and lift your own luggage, and walk with it for short distances.
Most travellers carry their luggage in a backpack, although an overnight bag with a shoulder strap would suffice if you travel lightly. Smaller bags or backpacks with wheels are convenient although we recommend your bag has carry straps. You'll also need a day pack/bag to carry water and a camera etc for day trips.
Below are some ideas and helpful tips on what you specifically need for this trip.
ESSENTIALS:
- Closed in shoes. As most of our trips include some bush walking we highly recommend that you take a pair of comfortable, closed-in walking shoes. Closed-in shoes will help to protect your feet from cuts and scratches when walking through bush/grass-lands, and will also act as a barrier protection in rare cases against bites or stings from dangerous animals in this environment.
- Lightweight clothing. You will need to bring a mixture of lightweight clothing, some warm items for the evenings, and long shirts and pants for protection against mosquitoes in the malaria areas. Clothes should be easy to wash and dry. Some people like to take jeans for evenings out but they can be tough to dry and should not be used for trekking. Avoid nylon and other synthetics, which can be very uncomfortable in hot weather. Ex-military or military style clothing and equipment is NOT recommended.
- Sun protection - hat, sunscreen, sunglasses
RECOMMENDED:
- A good quality, high-beam headlamp or torch for around the lodges and permanent tented sites at night. Some of these properties have limited lighting and are powered by generators that switch off at a certain time.
- Waterproof/windproof jacket is a good idea for wet days, and early morning or evening activities when it can be cool.
- Warm fleece and beanie for morning and evening activities including game drives where applicable.
- Personal medical kit. Large kits will be on hand at the lodges and from your leader (on trips that have a dedicated trip leader) but we recommend you carry items such as mild pain killers, electrolytes and bandaids.
- Insect repellent.
- Water bottle. The sale of bottled water contributes to an enormous environmental problem around the world. In addition to the water in bottles, the production of a 1 litre plastic bottle takes 2 litres of water and 200ml of oil. A large proportion end up in limited landfill or discarded in waterways and natural environments.
- Camera with spare battery or power bank.
- Binoculars
OPTIONAL:
- Ear plugs to guard against a snoring room-mate.
- A good book, a journal or smart phone with music player.
LUGGAGE LIMIT:
Please keep your luggage to a minimum. One small soft-sided bag plus a day pack (no more than 15-20kgs in total per person) is essential.We recommend against bringing hard/externally framed suitcases as they are difficult to store and can damage equipment and other travellers' belongings. If your trip is beginning and ending at the same location, excess luggage can usually be stored at your arrival/departure hotel and can be collected after your trip.
VALUABLES:
Please try to avoid bringing unnecessary valuables, and use your hotel safe. It's also a good idea to purchase a money belt or pouch that is easily hidden. We strongly recommend that you photocopy all important documents e.g. air tickets, passport, vaccination certificate, etc. and keep the copies separate from the originals. While not valid, a photocopy makes it very much easier to obtain replacements if necessary.
BATTERIES/POWER:
Our trips have access to power to recharge batteries for phones and cameras every couple of days. We always recommend that you carry an extra battery or powerbank just in case.
CONSERVATIVE DRESS FOR WOMEN:
In many parts of Africa women travelers should dress modestly as there is a wide range of cultural differences. Wear skirts or shorts that reach just above the knee and tops that cover shoulders at a minimum. If visiting coastal areas wear a cover-up when you step off the beaches.
A couple of rules
Everyone has the right to feel safe when they travel. We don't tolerate any form of violence (verbal or physical) or sexual harassment, either between customers or involving our leaders, partners or local people. Sexual relationships between a tour leader and a customer are strictly forbidden.
Use or possession of illegal drugs will not be tolerated on our trips. If you choose to consume alcohol while travelling, we encourage responsible drinking, and expect that you'll abide by the local laws regarding alcohol consumption.
The sex tourism industry is known to exploit vulnerable people and have negative consequences on communities, including undermining the development of sustainable tourism. For this reason, patronising sex workers will not be tolerated on our trips.
By travelling with us you are agreeing to adhere to these rules. Your group leader has the right to remove any member of the group for breaking any of these rules, with no right of refund.
If you feel that someone is behaving inappropriately while travelling with us, please inform your tour leader or local guide immediately. Alternatively, contact us on the emergency contact number detailed in the Problems and Emergency Contact section of this Essential Trip Information.
Feedback
After your travels, we want to hear from you! We rely on your feedback. We read it carefully. Feedback helps us understand what we are doing well and what we could be doing better. It allows us to make improvements for future travellers.
http://www.intrepidtravel.com/feedback/
Emergency contact
In the case of a genuine crisis or emergency, Intrepid's local Antananarivo-based ground representative for Madagascar can be reached on the following numbers:
- Ando : +261 32 11 061 79 or +261 34 14 660 05
- Laurence: +261 32 11 812 12
For general enquiries or questions about your booking, please contact your agent or adventure specialist, or visit us at www.intrepidtravel.com/contact-us
For general contact details please use the following page: http://www.intrepidtravel.com/ourtrips/contact/
GENERAL ISSUES ON YOUR TRIP
While we always endeavour to provide the best possible holiday experience, due to the nature of travel and the areas we visit sometimes things can and do go wrong. Should any issue occur while you are on your trip, it is imperative that you discuss this with your group leader or our local representative straight away so that they can do their best to rectify the problem and save any potential negative impact on the rest of your trip.
We recognise that there may be times when your group leader/local partner may not be able to resolve a situation to your satisfaction - if this is the case, please ask the leader to speak to their direct manager.
You may also choose to provide details in your online feedback, which we ask you to complete within 30 days of the end of your trip. But we do ask you to be aware that it is very difficult for us to provide any practical help after the trip is complete.
Intrepid's Local Operator: +261 32 11 061 79
Responsible travel
During the Tsiribihina River journey,our groups will enter a very remote area of Madagascar, where people are still very conservative. "Fady" - in Malagasy culture, refers to a wide range of cultural prohibitions or taboos. People, places, actions or objects may be the subject of fady, which vary by region within Madagascar. Your Local Leader will explain all the do's and don't's of travelling in the region and every traveller is asked to respect these. People in the villages often ask to have their photo taken.They would very much appreciate having the photos shared with them, by sending these to our local team in Madagascar. They will then share them with t he community. In some villages, children may ask for pens, candies, T-shirts etc.As a responsible travel company we ask guests to refrain from handing out items since it promotes a begging culture and does not serve the local people in a positive way. For more info on Gift-Giving visit https://www.intrepidtravel.com/au/our-stance-child-protection) The best way to contribute to these local remote communities is to buy provisions from the villages such as fruit nuts and other snacks. We are privileged to visit these remote areas and ask that our groups approach visitor management in a responsible and sustainable manner.
Our Responsible Travel Policy outlines our commitment to preserving the environment, supporting local communities, protecting the vulnerable and giving back to the places we travel. All our trip leaders, suppliers and staff are trained on these principles, and are core to us delivering sustainable, experience-rich travel.
Explore the different parts of our Responsible Travel Policy by visiting:
https://www.intrepidtravel.com/responsible-travel
http://www.intrepidtravel.com/ourtrips/rt/responsibletraveller
Travel insurance
Travel insurance is compulsory for all our trips. We require that, at a minimum, you are covered for medical expenses including emergency repatriation. We strongly recommend that the policy also covers personal liability, cancellation, curtailment and loss of luggage and personal effects.
When travelling on a trip, you won't be permitted to join the group until evidence of travel insurance and the insurance company's 24 hour emergency contact number has been seen by your leader.
If you have credit card insurance your group leader will require details of the participating insurer/underwriter, the level of coverage, policy number and emergency contact number rather than the bank's name and credit card details. Please contact your bank for these details prior to arriving in-country.
http://www.intrepidtravel.com/insurance.php
Your fellow travellers
As you travel on a group trip you will be exposed to all the pleasures and maybe some of the frustrations of travelling in a group. Your fellow travellers will probably come from all corners of the world and likely a range of age groups too. We ask you to be understanding of the various needs and preferences of your group - patience with your fellow travellers is sometimes required for the benefit of everyone's travel experience. Remember too that you have responsibilities to the group. If you are requested to be at a place at a certain time, ensure that you don't keep the rest of the group waiting. We have found time and time again that the very best trips we operate are those where the dynamics within the group work well - this takes just a little effort on your part. Due to privacy reasons we are unable to provide you with contact details and any personal information about your fellow travellers booked on your trip prior to departure.
SINGLE TRAVELLERS:
Our group trips are designed for shared accommodation and don't involve a compulsory single supplement. Single travellers share with people of the same gender in accommodation ranging from twin to multishare. Some of our itineraries have accommodation booked on a mixed gender share basis and where applicable this will be specified in our Essential Trip Information. On a selection of our trips, you have the option to pay a single supplement to ensure that you have your own accommodation (where available). Please note that this only applies to accommodation during the tour - pre-trip and post-trip accommodation will be booked on a single room basis.
A Single Supplement is available on this trip, please ask your booking agent for more information.
Itinerary disclaimer
ITINERARY CHANGES:
Our itineraries are updated regularly throughout the year based on customer feedback and to reflect the current situation in each destination. The information included in this Essential Trip Information may therefore differ from when you first booked your trip. It is important that you print and review a final copy prior to travel so that you have the latest updates. Due to weather, local conditions, transport schedules, public holidays or other factors, further changes may be necessary to your itinerary once in country. The order and timing of included activities in each location may also vary seasonally to ensure our travellers have the best experience. Your tour leader will keep you up to date with any changes once on tour.
OPTIONAL ACTIVITIES:
A selection of optional activities that have been popular with past travellers are listed in the day-to-day itinerary. This isn't an exhaustive list and should be used as a guide only for some of what might be available. Prices are approximate, are for entrance only, and don't include transport to and from the sites or local guides unless indicated. All activities are subject to availability, and may be on a join-in basis. It may not be possible to do all the activities listed in the time available at each destination, so some pre-planning for what you are most interested in is advised. When it's recommended that travellers pre-book these activities, look for a note in the Special Information section of the day-to-day itinerary. For most, they can either be organised independently on the day, or let your leader know you are interested and they can assist.
Where activities are considered medium or high risk, we work with operators whose safety and credentials we have sighted and assessed. Although it is possible that you may find the same activity cheaper with another operator on the ground, we cannot vouch for the safety or quality of that operator. Medium and high risk activities not listed above have not been assessed by us and as such our staff and leaders are unable to assist you with organising these activities. Activities that contravene our Responsible Travel policies are also not listed. Please remember that the decision to partake in any activity not listed is at your own discretion and risk.
Accommodation
Hotel (14 nights) Lodge (3 nights) Camping (2 nights) Eco-lodge (2 nights) Guesthouse (2 nights)dge (2 nights) Camping (2 nights)
More from Madagascar
24 Days from$5,095
START: Antananarivo
FINISH: Antananarivo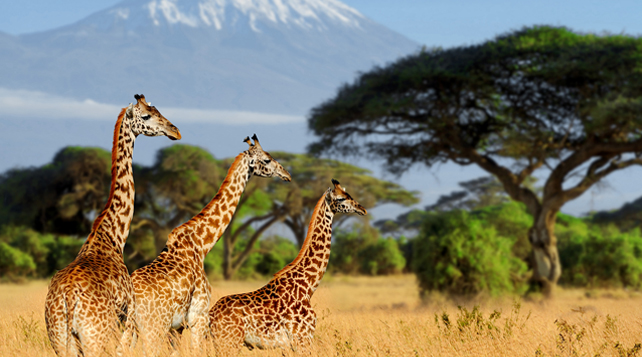 Kenya Safari!
Win a Classic African Adventure Tour to Kenya Overland Safari. Every NOVICA product purchased through the end of the year qualifies as an entry. Let the journey begin!