Kilimanjaro: Rongai Route
8 Days from $3,475
START: Marangu
FINISH: Marangu
AGES: 15 - 99
THEME: Lonely Planet Experience, Walking & Trekking
Overview
Description
Tackle Mt Kilimanjaro via the quiet wilderness of the Rongai Route on this eight-day Lonely Planet Experience, powered by Intrepid. Approach the striking mountain from the north for the opportunity to see mountainside animals like monkeys and even the occasional elephant. Traverse through rich forests along the north-eastern side, then trek to the summit at dawn for a spectacular sunrise. With an expert crew of local porters, guides and cooks, you're in capable hands for a hike that promises to be unforgettable.
Start: Marangu
Finish: Marangu
Ages: 15 - 99
Theme: Lonely Planet Experience, Walking & Trekking
Accommodation: Camping (with facilities) (5 nights), Hotel (2 nights)
Destination: Marangu
Highlights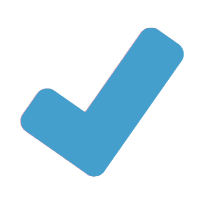 The Rongai Route approaches from the north and offers a unique perspective on Kilimanjaro, as well as being the quietest of all the routes.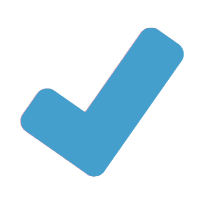 Experience the incredible African sunrise from Mt Kilimanjaro – the ultimate reward for conquering Africa's premier peak.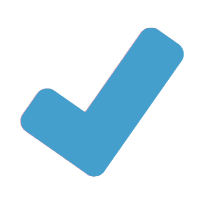 Hike through the dense greenery of Mt Kilimanjaro's foothills, spotting native creatures and wildflowers along the way.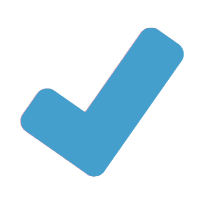 Witness the jagged beauty of the Mawenzi cirque during a hike through high-altitude desert, then camp by a lake that lies beneath the 5149-metre peaks.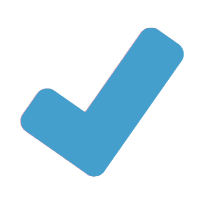 We are an official partner of IMEC's Kilimanjaro Porters Assistance Project (KPAP), which means while your crew is looking out for you, we're looking out for them.
Itinerary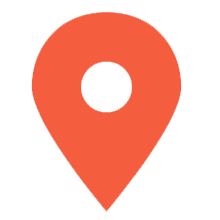 Day 1 : Marangu
Jambo! Welcome to Tanzania. Your hike begins in the foothills of Mount Kilimanjaro in Marangu. The hotel is a short walk from the village's bustling market and some excellent coffee shops. It is also very close to some beautiful waterfalls and ancient Chagga caves. Please make sure you are at the hotel by early evening, as your trip starts with a full briefing and kit inspection by an experienced Kilimanjaro climber. This will take place before dinner. Your insurance details and next of kin information will also be collected. Check with hotel reception for the exact location of the meeting. If you can't arrange a flight that will arrive in time, consider arriving a day early so you can attend. We'll be happy to book additional accommodation for you (subject to availability). If you're going to be late, please inform the hotel reception. In the event that someone is late, the meeting may have to be rescheduled for the following morning.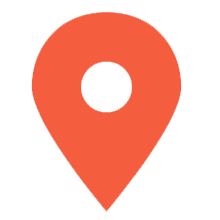 Day 2 : Simba Camp
Enjoy some breakfast, then meet your guides and porters. Each person has a personal porter and there are extra porters for camping equipment and food. This morning you'll transfer to the northern side of the mountain and the village of Nale Moru (1950 m). As you walk up from the gate you'll wind through cultivated farmland and pine forest plantations before entering lush forests. As you go along, keep your eyes peeled – many species of bird hide in the trees, and you might be lucky enough to see monkeys and signs of larger game. Your first mountain camp is on the edge of the moorland zone with great views back down to the plains and into Kenya. Total walking time today is approximately 3–4 hours.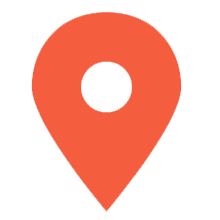 Day 3 : Kikelewa Caves
Rise early for a hot drink and a hearty breakfast. Your walk commences with a steady uphill ascent which will bring you to the second cave (3450 m). Look above and see the glorious Kibo peak of Kilimanjaro looming large. The eastern ice fields cling to the mountain's crater rim. Down below, the slope sweeps away down into the forests. The third cave is our goal for today, so we will head further up the mountain and reach the camp in the afternoon. Total walking time today is approximately 5 hours.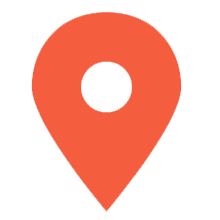 Day 4 : Mawenzi Tarn
This morning you have a steady but steep ascent under the jagged peaks of Mawenzi. Leave the grassy slopes and vegetation zone behind as you enter the high-altitude desert. Make the journey to the Mawenzi Tarn, the location of tonight's camp. This is the only permanent lake on Kilimanjaro. You'll see the 5149-metre peak towering above you as you complete your hike. Enjoy free time this afternoon – take the opportunity to relax. It's important to pace ourselves – this is part of the acclimatisation process. Total walking time today is approximately 4 hours.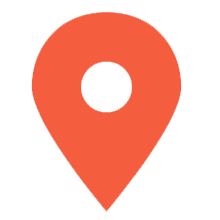 Day 5 : Kibo Camp / Uhuru Peak
Head out into the lunar landscape of 'The Saddle', a broad tundra desert between the two peaks of Mawenzi and Kibo. From here you can take in fantastic views of the upper reaches of the mountain. Continue to Kibo Camp (4,703 m) that has limited facilities. Tonight we will prepare for tomorrow's final adventure. Take the opportunity to re-pack your bag and leave any non-essential items with the porters – you'll need all your energy for tomorrow's hike to the summit, so there's no need to carry anything you don't need. It's important to retire early tonight and get as good a sleep as you can, as there will be a midnight start. This allows us to reach the summit in the morning, before the cloud cover settles, and have time to get back down. Total walking time today is approximately 4–5 hours.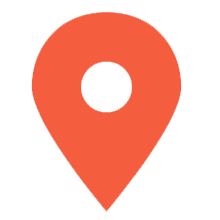 Day 6 : Uhuru Peak / Horombo Camp
Prepare for a demanding but rewarding day. The guides will wake you before midnight. Starting your walk in darkness, you will zig-zag up a long scree slope by the light of your head-torch. At this time of day the scree is still frozen, which makes it easier to walk on. After roughly two hours we should reach Hans Meyer's Cave, which is named after the German geologist who in 1889 made the first successful ascent. The gradient will get steeper, and three hours on (this is the hardest stretch of the ascent) we should reach the crater rim at Johanne's Notch. From here it's a short scramble to Gillman's Point (5,680 m) in time for dawn. The reward is the dramatic spectacle of the sun rising over the ice fields and craggy peaks of Mawenzi – the profusion of colours and shapes make all the exertion seem worthwhile. Those with some drive left can take another couple of hours to hike along the crater rim to Uhuru (Freedom) Peak (5,895 m). Your descent retraces the route to Kibo Camp. Here you can get some food and recharge a little before continuing down to Horombo Camp for a well-deserved rest. Total walking time today is approximately 13 hours.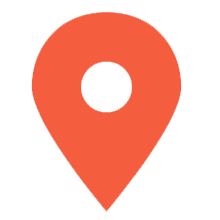 Day 7 : Marangu
The descent from Horombo to Mandara Camp takes around three hours, and the final part of the descent through the forest to Marangu Gate takes another two hours. Vehicles will be waiting at the gate to take you and your crew back to the hotel. Enjoy an invigorating hot shower – a real treat after the intense physical effort of the last few days. Over a celebratory meal you can relive and share your experiences of the past five days on the mountain.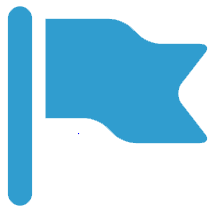 Day 8 : Marangu
You are free to depart at any time on this final day of the trip. Transfers to Kilimanjaro Airport or a shuttle to Nairobi can be arranged locally. Please speak to your leader about this at the welcome meeting.
What's Included?
Meals
7 Breakfasts, 7 Dinners
Accommodation
Camping (with facilities) (5 nights), Hotel (2 nights)
Included Activities
Rongai - Kilimanjaro Porters Assitance Project
Important Details
Joining Point
Kilimanjaro Mountain Resort
Marangu
Marangu
TANZANIA, UNITED REPUBLIC OF
Phone: +254 754999755
Finishing Point
Kilimanjaro Mountain Resort
Marangu
Marangu
TANZANIA, UNITED REPUBLIC OF
Phone: +254 754999755
Physical preparation
Although no mountaineering experience is required a good level of physical fitness is necessary. You must be comfortable walking 6-8 hours uphill a day. This is certainly a strenuous climb so the better prepared you are, the more you should enjoy it.
Plenty of time is available each day to get between the huts on the mountain so you do not need to rush and you are in fact far better off going slowly and enjoying the changing scenery and views. That way you acclimatize better and are in better shape for the final trek from Kibo Hut to Gillman's Point, or Barafu to Stella Point on the Machame route, and then around to Uhuru Peak.
We recommend that in the months leading up to your climb you increase your physical fitness with aerobic exercise. Walking, running and stair-climbing will all strengthen your legs and improve your stamina.
Important information
1. Passenger Self Assessment Form required for this trip.
2. A single supplement is available on all nights of this trip, subject to availability. Please see your booking agent for further information.
3. Parts of your trip go above 2800 metres / 9200 feet where it is common for travellers to experience some adverse health effects due to the altitude.
4. Please arrange your flights to arrive at Marangu hotel before 4pm on Day 1 in order to attend the very important pre-climb briefing and information session.
Group leader
KILIMANJARO CLIMB:
This trip is led by experienced guides, with a minimum of 1 guide to every 2 climbers. Sufficient porters are employed to carry the group's equipment.
Safety
Many national governments provide a regularly updated advice service on safety issues involved with international travel. We recommend that you check your government's advice for their latest travel information before departure and ensure that your travel insurance covers you for all areas your itinerary covers. Please refer to our website's safety page for links to major travel advisories and updates on safety issues affecting our trip. We strongly recommend the use of a neck wallet or money belt while travelling, for the safe-keeping of your passport, air tickets, cash and other valuable items. Leave your valuable jewellery at home - you won't need it while travelling. Many of our hotels have safety deposit boxes, which is the most secure way of storing your valuables. A lock is recommended for securing your luggage. Your leader will accompany you on all included activities, however during your trip you'll have some free time to pursue your own interests, relax and take it easy or explore at your leisure. While your leader will assist you with the available options in a given location, please note that any optional activities you undertake are not part of your Intrepid itinerary, and Intrepid makes no representations about the safety of the activity or the standard of the operators running them. Please use your own good judgement when selecting an activity in your free time. Please also note that your Leader has the authority to amend or cancel any part of the trip itinerary if it's deemed necessary due to safety concerns. For more details on the type of conditions and safety standards you can expect on your trip, please refer to Intrepid's operational safety policy on our website. We recommend that you take a moment to read through this information before travelling, and would appreciate any feedback on how well it's being implemented in the field: www.intrepidtravel.com/safety
FIRE PRECAUTIONS: Please be aware that local laws governing tourism facilities in this region differ from those in your home country and not all the accommodation which we use has a fire exit, fire extinguishers or smoke alarms. BALCONIES: Some hotel balconies don't meet western standards in terms of the width of the balcony fence being narrower than 10cm. TRAFFIC AND DRIVING ON THE OTHER SIDE OF THE ROAD: Depending on where you come from please note that drivers in this part of the world may drive on the opposite side of the road from what you are used to. Look both ways before crossing any road. Traffic can be a little more chaotic than you might be used to at home. Be aware! SEAT BELTS: Please be aware that local laws governing transportation safety may differ from those in your home country and not all the transport which we use is able to provide seat belts. PICK POCKETING & PERSONAL SAFETY: While travelling there is always the risk of pick-pocketing and petty theft, particularly in the more touristy cities. We recommend that you exercise caution when walking at night and encourage you to walk in groups and only on main, well-lit thoroughfares. Be particularly vigilant on public transport. Simple measures like carrying your day pack on your front, not hanging your bag over the back of your chair or on the floor and wearing a money belt will reduce any chance that your valuables should go missing. WATER SAFETY: Please take care when taking part in any activities in the ocean, river or open water, where waves and currents can be unpredictable. It's expected that anyone taking part in water activities is able to swim and have experience in open water. All swimmers should seek local advice before entering the water. TRAVEL ADVICE & TRAVEL INSURANCE We recommend that you check your government's advice in relation to the areas you will be visiting for their latest travel information before departure and ensure that your travel insurance covers you for all areas your itinerary covers.
CLIMBING KILIMANJARO WITH INTREPID - SAFETY FAQs Climbing Kilimanjaro is a pretty tall order – in fact for most people it's the hardest physical challenge they will ever undertake. It can also be a dangerous environment if the right precautions aren't taken – and that's why our number one priority is your safety. Of course – we still want you to have a great time, and we'd love you to reach the summit of Africa's highest mountain! So – rest assured that not only are you travelling with an operator that puts safety first, but also that around 95% of clients that climb with Intrepid make it to Uhuru Peak! The following are some FAQs on safety on the mountain. Q: Who is your local operator in Tanzania? A: All Intrepid Kilimanjaro climbs are operated by Intrepid Guerba Tanzania Limited, which is a fully owned Intrepid company based in northern Tanzania. Q: How many mountain guides will I have for my climb? A: It depends on the number of passengers in your group. We operate with a strict minimum of one mountain guide for every two clients. Meaning that there will be plenty of mountain guides on your trip to ensure that you are looked after, encouraged, and informed about Kilimanjaro. Q: Do your mountain guides carry first aid kits? A: Yes. We carry multiple, comprehensive first aid kits and our mountain guides are fully trained on their use. All of our mountain guides are first-aid qualified. Q: Are your mountain guides trained to recognise symptoms of Acute Mountain Sickness? A: Absolutely! Intrepid have invested in the highest standards of training of any operator on Kilimanjaro. This includes advanced altitude training delivered by a UK doctor and altitude research specialist. One of the key elements of this is training on the Lake Louise altitude assessment system, which allows our mountain guides to effectively monitor clients constantly whilst on Kilimanjaro and assess if they are suffering from AMS and, if so, how severe that AMS is. We also train them on how to respond in the case of a moderate or severe case of altitude sickness – which will always mean organising for the affected client to descend immediately. During your briefing on the first evening of your trip, your mountain guide will talk to you about symptoms of AMS and how to recognise them. Q: Do you carry medicines for altitude? A: Yes – there are two key, potentially life-saving drugs that our teams carry on the Mountain. These are Dexamethasone and Nifedipine and they used to treat cerebral and pulmonary oedema, which are the two potentially life-threatening complications of severe AMS. Our mountain guides are fully trained on the use of these drugs for altitude related illnesses. Q: What about Diamox? A: We don't carry Diamox on Kilimanjaro. The reason for this is that, although medical research suggests that Diamox can be very effective in aiding acclimatisation to altitude, it has been proven to be far less effective at treating severe AMS. You may wish to talk to your doctor prior to travelling about being prescribed Diamox to assist acclimatisation while you climb Kilimanjaro. Q: Will oxygen be available? A: We carry medical oxygen – and when a group has four passengers or more, this will mean multiple cylinders will be distributed amongst the team of mountain guides to ensure that oxygen is always quickly available in the case of an emergency. The oxygen that we carry is strictly for emergency use only – and cannot be used by clients to assist in climbing or summiting. Q: Do you carry Gammow Bags or PACs? A: No. Gammow Bags and PACs are two types of portable hyperbaric chambers, which are sometimes used for sufferers of severe AMS. What makes Kilimanjaro relatively unique is that it is a "rapid ascent mountain" – meaning altitude gain happens extremely quickly. Logically, therefore, Kilimanjaro is also a "rapid descent mountain" and our policy is that in the case of severe AMS, our mountain guides will immediately evacuate the sufferer down the mountain, usually with the assistance of porters to carry the person affected. Often, a descent of just a few hundred metres will be enough to make a difference. Gammow bags and PACs are more effective in other parts of the world where rapid descent on foot is not possible. Also, a Gammow Bag takes a little while to inflate – which on Kilimanjaro is valuable time lost during which an evacuation down the mountain could already have commenced. Q: How do your mountain guides communicate on Kilimanjaro? A: Cell phone coverage on the mountain is improving – but is still patchy in many areas. For this reason, Intrepid mountain guides carry short wave radios to allow for communication in the case of an emergency.
HOMOSEXUALITY IN TANZANIA Homosexuality is illegal in Tanzania (including Zanzibar) and is not tolerated in Tanzania's conservative society. Public displays of homosexuality like holding hands or kissing in public places could lead to arrest and up to 30 years' imprisonment. In June 2017, the Tanzanian Government announced a 'crackdown' on LGBQTI rights advocates operating in Tanzania, threatening arrest. We recommend that you refer to your government's official travel advisories for the most up to date advice before you travel.
Visas
PASSPORT
As a general rule most countries expect that your passport has a minimum of 6 months validity remaining. Please ensure the name on your passport matches the name on your booking and airline tickets. Your passport details are required to complete your booking. Your consultant will contact you when this is required. Take a copy of the main passport pages and other important documents with you, and leave another copy at home with family or friends.
VISAS
Visas are the responsibility of the individual traveller. Entry requirements can change at any time, so it's important that you check for the latest information. Please visit the relevant consular website of the country or countries you're visiting for detailed and up-to-date visa information specific to your nationality. Your consultant will also be happy to point you in the right direction with acquiring visas. Visas can take several weeks to process, so familiarise yourself with any requirements as soon as you have booked your trip to allow for processing time.
TANZANIA:
It is possible to obtain a tourist visa for a single entry at any one of the following main entry points to Tanzania, subject to the fulfilment of all immigration and health requirements for approximately USD$50 in cash (post 2006 USD):
-Dar es Salaam International Airport
-Zanzibar International Airport
-Kilimanjaro International Airport (KIA)
-Namanga Entry Point (Tanzania-Kenya border point)
-Kasumulu Border crossing
-Isebania Border crossing
Alternatively you will need to purchase your visa in advance at any Diplomatic or Consulate Mission of the United Republic of Tanzania abroad. The cost is approximately USD100 depending on nationality and should take one business day. At the present time you do not require a multi entry visa to Kenya, Tanzania and Uganda due to an agreement between the three countries (i.e. if you exit Kenya to Tanzania you can re-enter Kenya on the same visa). However if your trip visits Tanzania twice after a visit to a country other than those listed above, you may need to purchase two visas.
Visa processes at both Kilimanjaro International Airport and land border crossings can take some time so we recommend all travellers obtain a visa in advance.
If obtaining a visa on arrival at Kilimanjaro International Airport you will be required to:
o Queue for a Government Control Number
o Queue to pay for this at the bank
o Queue for Immigration to check and issue the visa
For the purpose of the visa application you can use the following address:
Kibo Palace Hotel
PO Box 2523
Old Moshi Road
Arusha - Tanzania
Phone: +255 272544472
Why we love it
Stay in one of Northern Tanzania's most historic buildings and explore the lush tropical surrounds of Mangaru
Travelling with experienced guides and porters, you'll be in good hands, with one guide for every two passengers
Hike through the dense greenery of Mt Kilimanjaro's foothills, spotting native creatures and wildflowers along the way
Witness the stark beauty of Mawenzi as the cirque of this stunning 5,149-metre peak towers above you
Hike Kilimanjaro's climactic last stretch by lamplight, reaching Africa's highest point
Experience the incredible African sunrise from Mt Kilimanjaro – the ultimate reward for conquering Africa's premier peak
We are an official partner of IMEC's Kilimanjaro Porters Assistance Project (KPAP). This means all of our climbs have been assessed and scored based on a number of criteria, all of which are designed to ensure the proper treatment of porters on the Mountain. Read more here: https://www.intrepidtravel.com/au/theme/walking/kilimanjaro-trek
Is this trip right for you
You'll need a good level of fitness for this trip. The distances may not be long, but the altitude makes it much harder than your average uphill hike. The going will be slow as your body adjusts.
Parts of your trip go above 2800 metres / 9200 feet where it is common for travellers to experience some adverse health effects due to the altitude.
Tried and tested all-purpose hiking equipment is required. Temperatures at night can get very low when you're above 3,500 metres, so warm clothing and a sleeping bag are essential. You can hire this equipment if need be.
Your safety comes first. Our experienced guides will monitor each passenger for any signs of acute mountain sickness. If you show any signs, you'll descend immediately with a guide.
Hiking for several days without a shower can be tough – be prepared for some dust and dirt. A mask, wet wipes and a face washer may become your best friends!
Health
All travellers need to be in good physical health in order to participate fully on this trip. When selecting your trip please make sure you have read through the itinerary carefully and assess your ability to cope with our style of travel. Please note that if, in the opinion of our group leader or local guide, any traveller is unable to complete the itinerary without undue risk to themselves and/or the rest of the group, we reserve the right to exclude them from all or part of a trip without refund.
You should consult your doctor for up-to-date medical travel information or for any necessary vaccinations and anti-malarial requirements before departure. We recommend that you carry a first aid kit as well as any personal medical requirements (including a spare pair of glasses) as they may not easily be obtained at the locations on this trip.
YELLOW FEVER:
A valid international certificate of vaccination against Yellow Fever is required in many countries if you are arriving from a country with risk of yellow fever. You may need to present this on arrival at the airport or border crossing. Some countries will refuse entry if you are unable to present your certificate. It's also quite common for your home country to request a Yellow Fever certificate on your arrival back home.
It is your responsibility to check with your doctor well in advance of leaving home about the Yellow Fever requirements for the countries you'll be visiting.
DRINKING WATER:
As a rule we recommend you don't drink tap water, even in hotels, as it may contain much higher levels of different minerals than the water you are used to at home. For local people this is not a problem as their bodies are used to this and can cope, but for visitors drinking the tap water can result in illness. Generally this isn't serious, an upset stomach being the only symptom, but it's enough to spoil a day or two of your holiday. Bottled water is widely available and your leader can recommend safe alternatives when available. Water consumption should be about three litres a day. Rehydration salts, motion sickness tablets, and diarrhoea blockers are available from many pharmacies. While on the trek your guides will boil and cool 3 litres of water for you per day. This will ensure the water is safe to drink and you stay hydrated on the trek.
WARNING - HIGH ALTITUDE TRIPS (sleeping over 3500m):
This trip includes one or more overnight stays over 3500 metres/11500ft, where there is a genuine risk of being affected by Acute Mountain Sickness (AMS). If left untreated AMS can be life-threatening. We would expect the majority of a group to notice the effects of being at high altitude, and while most will only feel discomfort, it is not uncommon for a small number of people to need extra care which will be provided by our leaders and local staff. All our trips that spend time at High Altitude follow our standard altitude safety measures.
A number of medical conditions or medications can also reduce your body's ability to acclimatise, and thus will affect your performance at altitude and make you more susceptible to AMS. If you are worried about any pre-existing condition (e.g. heart problems), or unsure of your physical ability, you must seek medical advice prior to booking. You may also wish to discuss medication such as Diamox that may help aid acclimatisation.
Please note that while we endeavour to assist all our clients in achieving their goals, there may be times your leader makes the decision to either delay or stop your ascent based on your medical conditions and AMS symptoms.
On some days this trip may ascend faster than commonly published recommended ascent rates at altitude. However, based upon an assessment by our external safety and medical advisors, and in conjunction with our own risk assessments we consider that the ascent rate is acceptable due to the additional safety measures that are in place for our customers. If you have concerns about this, please speak to your booking representative.
Please read the following document carefully and, during your trip, utilise the table on the back daily to record your own perspective of your general health and any symptoms you may experience:
https://www.intrepidtravel.com//altitude-sickness
Food and dietary requirements
Your group leader will endeavour to cater for specific dietary requirements where possible, and vegetarianism and gluten intolerance will be catered for in most instances. Please notify your group leader of any dietary requirements in your group meeting at the start of the trip.
For those suffering from particular food allergies, your group leader will endeavour to disclose to their fullest knowledge the main ingredients in dishes being consumed. It is, however, your personal responsibility to ensure that you do not ingest any foods to which you are allergic.
Alcoholic or non-alcoholic beverages are not part of included meals.
SNACKS:
While all meals are provided while on the mountain you may want to bring some extra snacks from home. Perhaps some nutritional muesli or protein bars, or your favourite chocolate snack to keep the energy levels up on the harder sections of your trek.
Money matters
When it comes to money matters on the trip, every traveller is a little different. You know your spending habits better than we do, so please budget a sensible amount for things like meals not included, drinks, shopping, optional activities, tipping and laundry. It's always better to bring a little more than you think you'll need.
Also make sure you've read your trip details thoroughly so you know what's included in the trip price and what isn't. This should make budgeting a little easier. You'll find this info in the Inclusions section of your Essential Trip Information (that's this document).
Please note: all recommendations for additional costs, tipping etc. are in USD. You will need to convert these into the relevant local currency.
MEALS NOT INCLUDED
While trekking, all meals are included. Some meals on your first and last day of your trip in Marangu or Machame are not included although there are local options in both locations. Expect to budget around USD10 per meal.
TIPPING
Gratuities aren't compulsory on your trip, but they can make a big difference to locals employed in the tourism industry. If you are happy with the services provided a tip is an appropriate way to thank them. While it may not be customary to you, it is of great significance to the people who will take care of you during your travels, inspires excellent service, and is an entrenched feature of the tourism industry across many Intrepid destinations.
TIPPING GUIDE
To give you a bit of guidance, we've put together the following tipping notes. These are just suggestions, based on feedback from past travellers and our staff on the ground.
- Your crew (including guides, cooks and porters) – You may consider tipping your crew for outstanding service throughout your trip. The amount is entirely a personal preference; however as a guideline we recommend USD80 to USD130 per person, for the duration of the Kilimanjaro climb. Of course you are free to tip more or less as you see fit, depending on your perception of service quality and the length of your trip. Your leader will arrange for the group to receive 3 envelopes. One envelope will be for the leader and guides, one envelope for the porters, and one envelope for the cooks. Please disperse your tips within the 3 envelopes, then hand the envelopes to one member of each group so the amounts can be divided equally. Remember, a tip is not compulsory and should only be given when you receive excellent service.
EMERGENCY FUNDS
We try to plan for every eventuality, but there are still some things beyond our control. Please make sure you bring an extra USD500 for emergencies (e.g. natural disasters or civil unrest). Sometimes these things necessitate last minute changes to our itineraries, and we can't guarantee there won't be some extra costs involved.
CREDIT CARDS, ATMS AND MONEY EXCHANGE:
There are limited opportunities to access banks and ATMs around Mount Kilimanjaro National Park. Although you will not need large amounts of cash while trekking, we highly recommend you withdraw what you need prior to arrival to the park – either in Arusha town or airport.
Credit cards are generally accepted in tourist shops and some restaurants across Africa. Visa and Mastercard are generally preferred over American Express, Diners, etc. Smaller venues take cash only. Foreign currency is easily changed at exchange bureaus and they generally offer the best rates.
With ATMs being increasingly available in the many major towns and cities and even some campsites, credit or debit cards are a convenient way to access money. Be aware that your withdrawing limit may vary from country to country (regardless of your withdrawing limit in your home country) and it can be as low as the equivalent to USD100 per day. Throughout Africa, cards with the Visa logo are most readily recognised, although MasterCard is also accepted in most places. A charge is made for each international transaction - please check with your bank how much this fee will be. Check with your bank before leaving home that your card can be used as a debit card in Africa. You may also want to notify your bank that you are visiting Africa as it's not unknown for banks to freeze cards which show sudden transactions in other countries. If you're on a multi-country tour, your tour leader will be able to give you an approximate idea of how much money you may need for your stay in each country.
PLEASE NOTE: Many businesses and banks in Africa, especially East Africa, do not accept US dollar notes older than 2006. If you are bringing USD, we strongly recommend large bills in good condition, 2006 series onwards only. Any old or damaged notes may not be accepted.
What to take
PACKING FOR TREKKING MT KILIMANJARO: Although a guide will always accompany you on the trail you are unlikely to see your porter (as they are very fast!) except at the huts or the camps. Therefore it is important you carefully pack the smaller day pack you carry yourself. Anything you need during the course of the day should be in your day pack including, most importantly, something warm and something waterproof. Your maximum gear allowance is 9kg / 20lb. At the welcome meeting you will be provided with a duffel/kit bag to transfer your hiking luggage into. This waterproof bag, with liner, minimises the weight your porter needs to carry and allows you to store excess luggage at the hotel. Each porters load is weighed by the Park and cannot exceed 20 kg - their bags will be weighed at the hotel before the group sets off. Light clothing is generally sufficient until you reach the 3-4000 metre/12-14,000 feet altitude range provided you always have something warm and waterproof in your daypack. Beyond these altitudes, even if the mornings are glorious, you must always be ready for dramatic changes in the weather, including snow storms. You must have clothing with you in your daypack adequate to the conditions. Please ensure your day pack is large enough to carry these clothes, your lunch box, 3 litres of water and any other items such as camera equipment. It is for the final ascent that all your warm clothing is important. The ascents are done at night and this is when the coldest temperatures are experienced. You must be prepared for temperatures of minus 25 degrees celsius/minus 13 Fahrenheit. As a rule you should wear 2 pairs of socks, 3 layers on the legs, 4-5 layers on top. A balaclava or ski mask is necessary to keep the head warm and you should have a hood to protect your head from wind. Mittens, ski gloves and dark glasses are also needed. Note: the bag the porter carries for you should not exceed 9 kg/20 lbs. If bags are too heavy items may have to be removed or you may choose to hire an additional porter. PACKING LIST: • Anorak/parka with hood (waterproof) x 1 • Down jacket x 1 • Sweater/fleece x 1 • Thermal top x 2 • T-shirts x 3, long sleeve shirts x 2-3 • Waterproof trousers or ski pants x 1 • Warm trousers x 2 • Hiking shorts/trousers x 1 • Long thermal pants x 1 • Thermal underwear • Socks thin and thick x 6 • Hiking boots • Gaiters • Comfortable closed shoes (for around camp) • Mittens and ski gloves • Balaclava and woollen hat • Sunglasses • Scarf • Sun hat • Day pack, approximately 30 litres • Refillable water bottles - 3 x 1 litre (disposable plastic containers are not allowed on the mountain) • Good quality, super-warm 4-season sleeping bag (these can be borrowed from our local operator in Tanzania but this service is on a request basis only - please book your bag at time of booking) • Small first aid kit • Headache tablets • Imodium (loperamide) • Climbers may like to consult their physicians about azetazolomide (Diamox), a drug that many find mitigates the ill effects of altitude, headache, diarrhoea & vomiting. • Hand towel • Wet wipes • Toiletries • Head torch and flashlight with spare batteries (needed for summit night) • Sunblock and high SPF lip balm • Camera, film, extra batteries - you will not be able to recharge on the mountain but can at the hotel before and after the climb. EQUIPMENT HIRE: Additional hiking equipment can be hired in Marangu. However, on a trek such at this, tried and tested equipment purchased from home may be more reliable, comfortable and of a better fit. If you do require any gear, please speak to your leader at the welcome meeting on day 1. Below is a list of some of the equipment available and the rough rental costs. • Sleeping bag - FREE (must be requested through your booking agent prior to departure) • Additional Thermarest/trekking roll mat - $20 (not required on Marangu route) • Trekking poles – FOC but must be requested at time of booking • Waterproof trekking boots - $30 • Gaiters - $10 • 30 litre day pack - $20 • Ski sunglasses/Sun goggles - $10 • Waterprooj jackets/hooded parkas - $15 • Warm fleece sweater - $10 • Light hiking trousers and shorts - $10 each • Warm hiking trousers - $15 • Trekking t-shirts/long-sleeved shirts - $10 each • Mittens/ski gloves/scarf/sun hat - $10 each • Balaclava/ski mask- $5
PLASTIC BAG BANS ACROSS AFRICA While Namibia holds people liable to a fine of N$500 or imprisonment for entering Game Parks with a plastic bag, Botswana has announced a countrywide ban on plastic bags to come into effect on 1 November 2018. The ban will make the importing, trading and commercial use of plastic bags a criminal offence. Exceptions will be made for plastics that are essential for health and hygiene. With these announcements, Botswana and Namibia join other African countries such as Tanzania, Kenya, Ethiopia, Uganda, Tunisia, Morocco, Rwanda, Uganda, Somalia and Eritrea that have banned plastic bags. South Africa imposed a levy on plastic bags in 2004 but they have not yet been banned. Many countries are strictly enforcing this and have been searching luggage at border points. Camping stores are good for obtaining waterproof reusable bags, for dirty laundry etc, prior to departure.
A couple of rules
Everyone has the right to feel safe when they travel. We don't tolerate any form of violence (verbal or physical) or sexual harassment, either between customers or involving our leaders, partners or local people. Sexual relationships between a tour leader and a customer are strictly forbidden.
Use or possession of illegal drugs will not be tolerated on our trips. If you choose to consume alcohol while travelling, we encourage responsible drinking, and expect that you'll abide by the local laws regarding alcohol consumption.
The sex tourism industry is known to exploit vulnerable people and have negative consequences on communities, including undermining the development of sustainable tourism. For this reason, patronising sex workers will not be tolerated on our trips.
By travelling with us you are agreeing to adhere to these rules. Your group leader has the right to remove any member of the group for breaking any of these rules, with no right of refund.
If you feel that someone is behaving inappropriately while travelling with us, please inform your tour leader or local guide immediately. Alternatively, contact us on the emergency contact number detailed in the Problems and Emergency Contact section of this Essential Trip Information.
Feedback
After your travels, we want to hear from you! We rely on your feedback. We read it carefully. Feedback helps us understand what we are doing well and what we could be doing better. It allows us to make improvements for future travellers.
http://www.intrepidtravel.com/feedback/
Emergency contact
GENERAL ISSUES ON YOUR TRIP
While we always endeavour to provide the best possible holiday experience, due to the nature of travel and the areas we visit sometimes things can and do go wrong. Should any issue occur while you are on your trip, it is imperative that you discuss this with your group leader or our local representative straight away so that they can do their best to rectify the problem and save any potential negative impact on the rest of your trip.
We recognise that there may be times when your group leader/local partner may not be able to resolve a situation to your satisfaction - if this is the case, please ask the leader to speak to their direct manager.
You may also choose to provide details in your online feedback, which we ask you to complete within 30 days of the end of your trip. But we do ask you to be aware that it is very difficult for us to provide any practical help after the trip is complete.
In case of a genuine crisis or emergency, you can reach our local operator on the number below:
PEAK East Africa: +254-736-213-383 or +254 788-585-065
Accommodation notes
On the mountain you'll be camping out under the stars with a full-service camping experience. You can bring your own sleeping bag or hire one through us (please advise your booking agent), while mattresses are provided. Our two-person tents are ideal for expedition trips and feature a flysheet made from ripstop nylon, anti-mosquito netting, reflective guy ropes and a 3000mm waterhead, ensuring you stay warm and dry even in difficult conditions.
Travel insurance
Travel insurance is compulsory for all our trips. We require that, at a minimum, you are covered for medical expenses including emergency repatriation. We strongly recommend that the policy also covers personal liability, cancellation, curtailment and loss of luggage and personal effects.
When travelling on a trip, you won't be permitted to join the group until evidence of travel insurance and the insurance company's 24 hour emergency contact number has been seen by your leader.
If you have credit card insurance your group leader will require details of the participating insurer/underwriter, the level of coverage, policy number and emergency contact number rather than the bank's name and credit card details. Please contact your bank for these details prior to arriving in-country.
http://www.intrepidtravel.com/insurance.php
Your fellow travellers
As you travel on a group trip you will be exposed to all the pleasures and maybe some of the frustrations of travelling in a group. Your fellow travellers will probably come from all corners of the world and likely a range of age groups too. We ask you to be understanding of the various needs and preferences of your group - patience with your fellow travellers is sometimes required for the benefit of everyone's travel experience. Remember too that you have responsibilities to the group. If you are requested to be at a place at a certain time, ensure that you don't keep the rest of the group waiting. We have found time and time again that the very best trips we operate are those where the dynamics within the group work well - this takes just a little effort on your part. Due to privacy reasons we are unable to provide you with contact details and any personal information about your fellow travellers booked on your trip prior to departure.
SINGLE TRAVELLERS:
Our group trips are designed for shared accommodation and don't involve a compulsory single supplement. Single travellers share with people of the same gender in accommodation ranging from twin to multishare. Some of our itineraries have accommodation booked on a mixed gender share basis and where applicable this will be specified in our Essential Trip Information. On a selection of our trips, you have the option to pay a single supplement to ensure that you have your own accommodation (where available). Please note that this only applies to accommodation during the tour - pre-trip and post-trip accommodation will be booked on a single room basis.
Itinerary disclaimer
ITINERARY CHANGES:
Our itineraries are updated regularly throughout the year based on customer feedback and to reflect the current situation in each destination. The information included in this Essential Trip Information may therefore differ from when you first booked your trip. It is important that you print and review a final copy prior to travel so that you have the latest updates. Due to weather, local conditions, transport schedules, public holidays or other factors, further changes may be necessary to your itinerary once in country. The order and timing of included activities in each location may also vary seasonally to ensure our travellers have the best experience. Your tour leader will keep you up to date with any changes once on tour.
Accommodation
Camping (with facilities) (5 nts),Hotel (2 nts)
More from Tanzania, United Republic Of
8 Days from$3,475
START: Marangu
FINISH: Marangu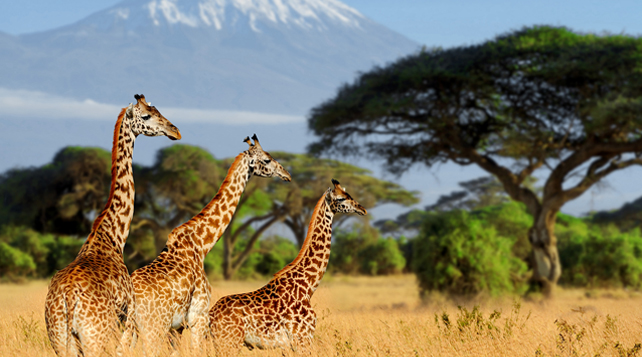 Kenya Safari!
Win a Classic African Adventure Tour to Kenya Overland Safari. Every NOVICA product purchased through the end of the year qualifies as an entry. Let the journey begin!