Kazakhstan Adventure
14 Days from $3,970
START: Nur-Sultan (Astana)
FINISH: Bishkek
AGES: 16 - 99
THEME:
Overview
Description
Beginning in the futuristic cityscapes of Nur-Sultan (until recently, Astana), join us on this exploration from mighty Kazakhstan to mountainous Kyrgyzstan. From the space port of Baikonur to the ancient city of Turkistan, the Silk Road ruins of Sayram and Otrar, and the majestic, surreal landscapes of Altyn-Emel National Park and Charyon Canyon, the sights along the way are unlike anywhere else on earth. Continue your journey to the seldom visited Kyrgyzstan, skirt the vast waters of Issyk-Kul and end in the relaxed capital of Bishkek.
Start: Nur-Sultan (Astana)
Finish: Bishkek
Ages: 16 - 99
Theme:
Accommodation: Hotel (9 nights), Overnight Train (1 night), Homestay/Guesthouse (3 nights)
Destination: Bishkek
Highlights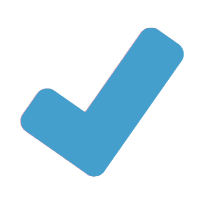 Kazakhstan and Kyrgyzstan are truly off the beaten track and sees few foreign travellers, especially outside Nur-Sultan, Almaty and Bishkek, and for much of this trip you will truly feel the remoteness of Central Asia.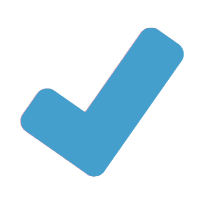 Unveil the mysteries of space explorations in Baikonur, where the Russian Cosmodrome is located and launches to the International Space Station take off.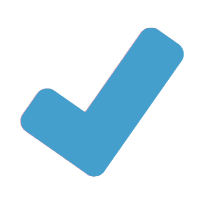 Discover the history and architecture of the Silk Road, visiting ancient mausoleums and mosques on guided tours in the cities of Turkistan, Sayram and Otrar.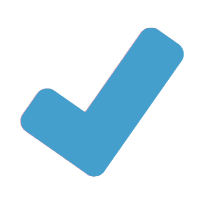 Travel alongside locals and admire wild, sweeping vistas on epic train rides across the Kazakh steppe.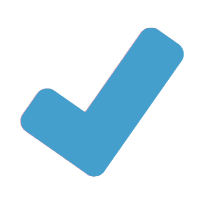 Surround yourself with the surreal landscapes of the Altyn-Emel National Park, including the mysterious singing sand dunes, then visit Grand Canyon's 'little brother', Charyn Canyon.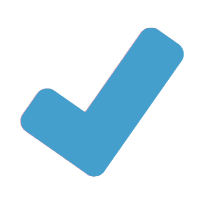 Stroll through the peaceful Russian town of Karakol and hike in the picturesque Jety Oguz Valley.
Itinerary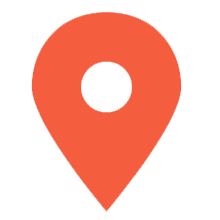 Day 1 : Nur-Sultan (Astana)
Welcome to Nur-Sultan, Kazakhstan. Your adventure begins with a welcome meeting at 6 pm in the hotel lobby. Recently renamed Nur-Sultan in honour of the long serving first president, the city was purpose built to become th capital city of Kazakhstan in 1997. Similar to Washington D.C. in the United States or Canberra in Australia, Nur-Sultan is a planned city with the Japanese architect Kisho Kurokawa as its master mind. Now, Nur-Sultan is one of the most vibrant cities in Central Asia. If you arrive early, take the time explore and admire the futuristic city skyline. Join your leader in the evening for an included local dinner tonight.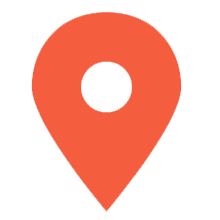 Day 2 : Nur-Sultan (Astana)
This morning, head off on a city tour with your leader and see some of the most impressive designs of this ambitious new city. Visit Nur-Astana Mosque, built in 2005 – with its capacity of 5000 worshippers inside and an additional 2000 outside it is one of the largest mosques in Central Asia. Then you'll stop at Palace of Peace & Reconciliation, a pyramid shaped conference hall that's considered to be Astana's symbolic center. You'll also visit the President's Culture Center which houses an array of exhibits that tell of the past, present and future of Kazakhstan, and of course, as its name suggests, the many achievements of it's President. The rest of the day is free to spend as you wish.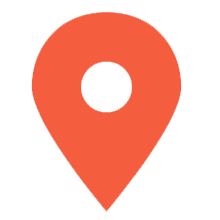 Day 3 : Baikonur
Today, take an early morning flight from Nur-Sultan to Kyzyl Orda (approximately 1.5 hrs) and from here you'll head to one of the most unique destinations on this trip, Baikonur (approximately 3.5 hrs). Located on the desert steppe of Kazakhstan, Baikonur has been leased to the Russian Federation until 2050. The town was originally constructed to service a huge space base that dispatches astronauts and supplies (and during the Soviet Union, cosmonauts) to the International Space Station. Firstly named Zarya (Russian for sunrise) it was renamed Baikonur by Russian president Boris Yeltsin in 1995. We will have some free time this afternoon and evening before our in depth tour of the sights tomorrow.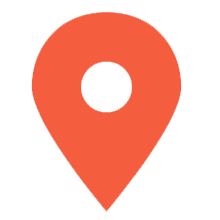 Day 4 : Baikonur
Get ready for a full day of exploration today. Visit the Baikonur Cosmodrome, the world's first and largest operational spaceport. Sputnik 1, the first artificial Earth satellite, was launched from here. Stop in at the nearby museum where you'll see a range of space artifacts, and check out the cottage once occupied by Russian astronaut Yuri Gagarin, the first human to ever venture into outer space.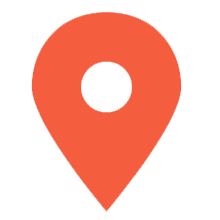 Day 5 : Turkistan
Today is another travelling day, this time by train. Drive back to Kyzyl Orda and from there it's around 7 hours to the next destination – Turkistan. Grab some snacks, sit back and relax as the epic landscape rushes by. Located in southern Kazakhstan, the city of Turkistan contains more historical relics and cultural sites than any other place in the country. Your train will arrive in the late afternoon. We'll visit the main attraction of the Yasaui Mausoleum tomorrow morning, but you'll have the option to see it illuminated at night today.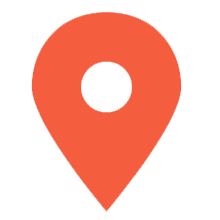 Day 6 : Turkistan – Shymkent/Overnight train
Head out on a city tour this morning, the highlight of which is a visit to the Kozha Akhmed Yasaui Mausoleum, Kazakhstan's most iconic building. The blue and while-tiled Mausoleum is the final resting place of a great Turkic holy man and Sufi. Built by Tamerlane, it is said that three visits here are equal to one visit to Mecca. As it is a religious site, we recommend that women wear a headscarf when entering. In the surrounds you'll find a rose garden, other monuments, an archeological museum and a mosque, which are all included in the entry ticket. Continue the journey to Shymkent (approximately 4 hours) by private vehicle, stopping at the ancient settlement of Otrar on the way. It was first excavated in 1969 and has a history dating back to the first century AD. Remnants of palaces, mosques and bathhouses can still be seen today. It is also where Genghis Khan's army is said to have fought heroically (though unsuccessfully) when the Mongols first invaded Central Asia. There'll be some time to spend in Shymkent before boarding the overnight train (approximately 11 hours) to Almaty.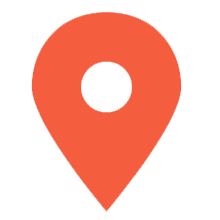 Day 7 : Altyn-Emel National Park
Arrive in Almaty, grab some breakfast and drive the 240 km (approximately 3.5 hours) out of town to the spectacular Altyn-Emel National Park, where you will spend the next two days exploring. This is the largest national reserve in the country and preserves many rare plants and animals, including zheyran (goitred gazelles), argali sheep and kulan (wild donkeys), which you may be lucky enough to spot during your time here. The program may vary depending on the weather and season. Taigak Gorge houses the Kyzyl Lauyz Petroglyphs where you can make out ancient Tibetan inscriptions of the words 'Om Mani Padme Om', as well as images of hunting, farming and celebrations.There are also the Besshatyr Burial Mounds, which date from the sixth century BC when this area was a shrine of the ancient Saks people. Tonight you'll stay in a simple guesthouse within the national park where lunch and dinner is included.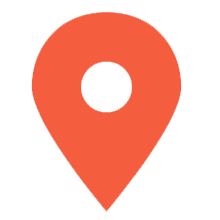 Day 8 : Altyn-Emel National Park – Almaty
Explore the sights not visited yesterday, of which the best-known is the Singing Barkhan – a sand dune extending 3km and up to 120m high. It gets its name from the way the fine sand hums in windy weather and the view from the top gives a great panorama of the surrounding Djungarian Alatau, Sogety, Boguty and other mountains. In dry, windy weather, the sand dune's song can be heard up to a few kilometres away. These mountains have revealed preserved remains of prehistoric animals including giant rhinos, crocodiles and turtles, and many compare the huge, conical mountains to the man-made Egyptian pyramids. Return to Almaty tonight after a full day in the park.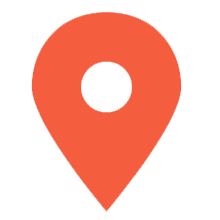 Day 9 : Almaty
Today embark on a full-day guided city tour of Almaty. The development and wealth you'll see on display as you walk the streets comes from the country's main export – oil. Kazakhstan is one of the world's top five oil-producing nations in the world. Visit Central Square and the colourful Zenkoff Cathedral in historic Panfilov Park, dedicated to the 28 guardsmen who died defending Moscow against German tanks in WWII. Check out the fascinating Museum of Kazakh Musical Instruments and the State Historical Museum, which features a great collection of ancient relics. Finally, summit Kok Tobe Hill for great views over the city before returning to the hotel after a long but fulfilling day.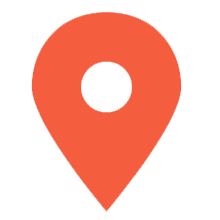 Day 10 : Almaty – KAZ/KGZ Border Crossing – Karakol
Today before saying goodbye to Kazakhstan, stop at spectacular Charyn Canyon (approximately 4 hours' drive). The colorful formations of different shapes and sizes are no less impressive than the Grand Canyon in the United States, (though it's much smaller!). Continue to the border and enter the mountainous nation of Kyrgyzstan. Tonight you'll stay in the peaceful town of Karakol.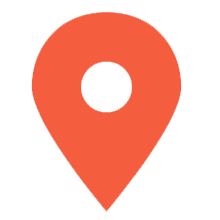 Day 11 : Karakol
This mainly Russian town was officially founded on 1st of July in 1869 by the military. At this time the town already had a lage population of military officers, explorers from the Russian Geographical society, merchants and artisans. The town's Soviet name was Przhevalsk after the Great Russian explorer of Central Asia and China, Nikolai Przhevalsky. His last expedition ended here and he is buried on the lakeshore near Karakol. Stroll along Karakol's streets spotting Russian-style 'gingerbread' houses. Visit the Dungan Mosque, Holy Trinity Orthodox Cathedral, a local market and the Przhevalsky Museum. After lunch, drive for about 1 hour for a hike (approx. 2 hours) in the picturesque Jety Oguz Valley, aka Seven Bull Valley. Your leader will guide you through the forest to a waterfall (with jaw dropping panaromic views). Return to Karakol for the night.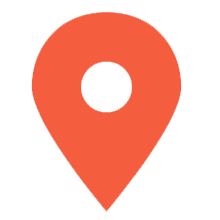 Day 12 : Bishkek
Today is a full day's drive to Bishkek along the northern shore of Issyk Kul – the second largest alpine lake in the world after lake Titicaca in South America. The views are lovely along the way, especially seeing Issyk Kul surrounded by snow capped mountains. On the way, you'll stop at Cholpan Ata, visit a petroglyph's site and take a short boar ride onto the lake to enjoy its sheer size and scale. Arrive in Bishkek in the late afternoon.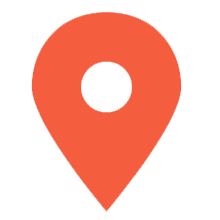 Day 13 : Bishkek
Take a trip down memory lane today with a city tour showcasing the country's fascinating history. The centre of the city is Ala-too Square, which was known as Lenin Square in Soviet times. Lenin used to stand in his concrete overcoat in the middle of this square, proudly gesturing towards the mountains. A great place  for a wander is Dubovy (Oak) Park, where you'll find a few open-air cafes. The century-old oaks here and all along Freedom Avenue make Bishkek one of the greenest cities in Central Asia. In the afternoon, you'll have some free time to further explore Bishkek. Quite the contrast to the relaxed quiet streets, square and parks in the city center, Osh Market is noisy, crowded, and a perfect peek into local life. You'll find all kinds of things on sale here from spices and fruits to clothes and carpets. Get together with your travel mates and enjoy an optional dinner together tonight to celebrate a great journey through Kazakhstan and Kyrgyzstan.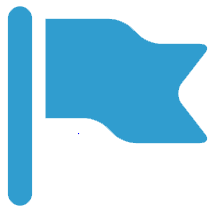 Day 14 : Bishkek
You adventure ends after breakfast today and you can depart at any time. Hotel checkout time is 12 noon.
What's Included?
Meals
13 Breakfasts, 2 Dinners
Transport
Private vehicle, Plane, Train, Overnight Sleeper Train
Accommodation
Hotel (9 nights), Overnight Train (1 night), Homestay/Guesthouse (3 nights)
Important Details
Joining Point
Kazzhol Hotel Astana Гостиница Казжол Астана
Balqantau Street 213 Балқантау көшесі 213 Астана
Nur-Sultan (Astana)
KAZAKHSTAN
Finishing Point
Rich Hotel
111, Timiryazeva St
Bishkek
KYRGYZSTAN
Phone: 996 312 322038
Important information
1. A Single Supplement to have your own room is available, excluding Day 6 (overnight train) & Day 7 (guesthouse).
2. Please note that you'll need to send us a scanned, color copy of your passport info page and the application form for us to purchase the permits for Baikonur, no later than 60 days before departure. This permit is date specific and non-refundable. Please request the application form with your agent.
4. As the schedule is subject to frequent changes and cancellations, this trip is not scheduled to coincide with any space launches from Baikonur.
Group leader
All Intrepid group trips are accompanied by one of our group leaders. The aim of the group leader is to take the hassle out of your travels and to help you have the best trip possible. Intrepid endeavours to provide the services of an experienced leader however, due to the seasonality of travel, rare situations may arise where your leader is new to a particular region or training other group leaders.
Your leader will provide information on the places you are travelling through, offer suggestions for things to do and see, recommend great local eating venues and introduce you to our local friends. While not being guides in the traditional sense, you can expect them to have a broad general knowledge of the places visited on the trip, including historical, cultural, religious and social aspects. At Intrepid we aim to support local guides who have specialised knowledge of the regions we visit. If you were interested in delving deeper into the local culture at a specific site or location then your leader can recommend a local guide service in most of the main destinations of your trip.
Safety
Many national governments provide a regularly updated advice service on safety issues involved with international travel. We recommend that you check your government's advice for their latest travel information before departure and ensure that your travel insurance covers you for all areas your itinerary covers. Please refer to our website's safety page for links to major travel advisories and updates on safety issues affecting our trips. We strongly recommend the use of a neck wallet or money belt while travelling, for the safe-keeping of your passport, flight tickets, cash and other valuable items. Leave your valuable jewellery at home - you won't need it while travelling. Many of our hotels have safety deposit boxes, which is the most secure way of storing your valuables. A lock is recommended for securing your luggage. Your leader will accompany you on all included activities, however during your trip you'll have some free time to pursue your own interests or relax and take it easy. While your leader will assist you with the available options in a given location, please note that any optional activities you undertake are not part of your Intrepid itinerary, and Intrepid makes no representations about the safety of the activity or the standard of the operators running them. Please use your own good judgement when selecting an activity in your free time. Please also note that your Leader has the authority to amend or cancel any part of the trip itinerary if it's deemed necessary due to safety concerns. For more details on the type of conditions and safety standards you can expect on your trip, please refer to Intrepid's operational safety policy on our website. We recommend that you take a moment to read through this information before travelling, and would appreciate any feedback on how well it's being implemented in the field:
https://www.intrepidtravel.com/safety-field
KAZAKHSTAN Kazakhstan is generally a safe country to travel in, provided you follow normal safety precautions.There have been occasional reports of foreigners being targeted by pickpockets in tourist or busy shopping areas or on public transport. Thieves posing as police officers or unsolicited 'meet-and-greet' drivers at airports have robbed travellers. Official taxi drivers and police officers have identification. If approached, ask to see credentials. Avoid taking unofficial taxis or taxis that have other passengers. Be careful when crossing streets as cars may not give way to pedestrians. Carry your passport, with appropriate registration, at all times (a certified copy is sufficient). Identification checks by police are common.
Visas
Visas are the responsibility of the individual traveller. Entry requirements can change at any time, so it's important that you check for the latest information. Please visit the relevant consular website of the country or countries you're visiting for detailed and up-to-date visa information specific to your nationality. Your consultant will also be happy to point you in the right direction with acquiring visas. Visas can take several weeks to process, so familiarise yourself with any requirements as soon as you have booked your trip to allow for processing time.
As a general rule most countries expect that your passport has a minimum of 6 months validity remaining. Please ensure the name on your passport matches the name on your booking and airline tickets. Your passport details are required to complete your booking. Your consultant will contact you when this is required.
Take a copy of the main passport pages and other important documents with you, and leave another copy at home with family or friends.
KAZAKHSTAN VISA
Many nationalities, including Australia, Germany, USA, Canada, United Kingdom and New Zealand do not require a visa for stays of up to 30 days. Please check with your local consulate for the most up to date requirements.
KYRGYZSTAN
Most nationalities do not require a visa to travel to Kyrgyzstan for up to 60 days, including Australia, Belgium, UK, Germany, Netherlands, Canada, New Zealand, Ireland, USA and Switzerland. Other nationalities should check with their nearest embassy and obtain a visa in advance if required. Please contact us should you need any supporting documents for your visa application. If you do require a visa you will need to obtain one through your closest consulate.
Why we love it
Kazakhstan and Kyrgyzstan are truly off the beaten track and sees few foreign travellers, especially outside Nur-Sultan, Almaty and Bishkek, and for much of this trip you will truly feel the remoteness of Central Asia.
Unveil the mysteries of space explorations in Baikonur, where the Russian Cosmodrome is located and launches to the International Space Station take off.
Discover the history and architecture of the Silk Road, visiting ancient mausoleums and mosques on guided tours in the cities of Turkistan, Sayram and Otrar.
Travel alongside locals and admire wild, sweeping vistas on epic train rides across the Kazakh steppe.
Surround yourself with the surreal landscapes of the Altyn-Emel National Park, including the mysterious singing sand dunes, then visit Grand Canyon's 'little brother', Charyn Canyon.
Stroll through the peaceful Russian town of Karakol and hike in the picturesque Jety Oguz Valley.
Is this trip right for you
This trip takes you way off the tourist trail to explore just some of the vastness that is Kazakhstan and Kyrgyzstan. If you want to be far, far away from everywhere – and from anything you've experienced before – this trip is for you.
Be prepared to experience the full legacy of the Soviet era – not just in the sights and history, but also in the standards of accommodation and service! In other words, while you'll be comfortable, don't expect luxury.
In true adventure style, the trip involves some long travel days by private vehicle and trains. While tiring, this is a great opportunity to sit back, unwind and let the sweeping views roll by.
We'll experience varying temperatures in the desert and out on the steppe. The days can be very hot, while at night, the mercury plummets. Make sure you bring warm, comfortable layers, drink plenty of water and take care to protect yourself from the sun. For women, we recommend bringing a scarf to cover your head and shoulders while on visits to mosques and mausoleums.
Health
All travellers need to be in good physical health in order to participate fully on this trip. When selecting your trip please make sure you have read through the itinerary carefully and assess your ability to cope with our style of travel. Please note that if, in the opinion of our group leader or local guide, any traveller is unable to complete the itinerary without undue risk to themselves and/or the rest of the group, Intrepid Travel reserves the right to exclude them from all or part of a trip without refund.
You should consult your doctor for up-to-date medical travel information or for any necessary vaccinations before departure. We recommend that you carry a first aid kit as well as any personal medical requirements as they may not easily be obtained at the locations on this trip. Please ensure that you are adequately prepared.
CENTRAL ASIA:
Some medications available over the counter or by prescription in your home country, such as sleeping tablets, may be illegal or restricted in Central Asia. Ensure you have a copy of any prescriptions as well as a letter from your doctor and be prepared to declare any prescription medication at customs.
Travel in forested areas brings the risk of exposure to tick-borne diseases. Ticks are very common in country areas and are most active from spring to autumn. Take precautions against insect bites, including the use of insect repellent.
Medical facilities are limited in Central Asia, with doctors and clinics often requiring payment in cash prior to providing services, even for emergency care. Standards in remote areas will be very basic.
The diet and hygiene standards of Central Asia may be very different from what you are used to so please take care with washing hands before meals etc and bring some medication/re-hydration salts etc should you experience stomach problems.
Giardia intestinalis, a parasite that can cause diarrhoea, is reported from time to time in the water supply and which may not be eradicated by purification methods such as tablets or iodine are used. For this reason we recommend against drinking unboiled tap water in all Central Asian cities.
Malaria is endemic in the southern and western parts of the country bordering Tajikistan and Uzbekistan, particularly in Batken, Osh and Zhele-Abdskaya provinces.
KAZAKHSTAN
Medical facilities in Kazakhstan are generally below Western standards. Most clinics and hospitals will require payment in cash, regardless of whether or not you have travel insurance.
Ticks are common in forested areas in spring to autumn and may carry tick-borne encephalitis. When walking in countryside areas take precaution against being bitten by insects, including the use of insect repellent.
Some medications available over the counter or by prescription in your home country, such as sleeping tablets or medication containing codeine, may be illegal or restricted in Kazakhstan. Carry a copy of any prescriptions along with a letter from your doctor and declare all prescription medication on arrival.
KYRGYZSTAN
Malaria is endemic in the southern and western parts of the country bordering Tajikistan and Uzbekistan, particularly in Batken, Osh and Zhele-Abdskaya provinces. Travel in forested areas brings the risk of exposure to tick-borne encephalitis. Ticks are very common from spring to autumn. Ensure you take precautions to prevent insect bites, such as covering up and using insect repellent. Medical facilities in Bishkek are limited and in remote areas the standard of medical services is very basic.
Food and dietary requirements
While travelling with us you'll experience the vast array of wonderful food available in the world. Your group leader will be able to suggest restaurants to try during your trip. To give you the maximum flexibility in deciding where, what and with whom to eat, generally not all meals are included in the trip price. This also gives you more budgeting flexibility. As a rule our groups tend to eat together to enable you to taste a larger variety of dishes and enjoy each other's company. There's no obligation to do this though.
CENTRAL ASIA
The Central Asian diet relies heavily on meat based dishes.There are options available for vegetarians, however these may at times be limited to plain noodles, bread, fruit, nuts, yoghurt, cheese, eggs etc. Those with particular dietary needs may choose to supplement meals with supplies bought from home or stock up at markets and supermarkets as you travel.
Money matters
SPENDING MONEY:
When it comes to spending money on the trip, every traveller is a little different. You know your spending habits better than we do, so please budget a sensible amount for things like meals not included, drinks, shopping, optional activities and laundry. It's always better to bring a little more than you think you'll need. Also make sure you've read your trip details thoroughly so you know what's included in the trip price and what isn't. This should make budgeting a little easier. You'll find this info in the Inclusions section of your Essential Trip Information (that's this document).
MEALS NOT INCLUDED:
Please budget for additional meals and expenses while on your trip. We suggest USD 300 for meals not included on this trip. Our suggestion is based on past traveller feedback but you may choose to spend more or less.
KAZAKHSTAN
The official currency in Kazakhstan is the Tenge (KZT). ATMs are common and credit cards are accepted at many shops, restaurants and hotels in larger cities. In smaller towns and in markets and street kiosks or cafes you will need local currency in smaller denominations. Currency exchange counters can be found in main shopping areas of cities or near markets and are likely to accept USD or EUR as the main currencies.
KYRGYZSTAN
The official currency of Kyrgyzstan is the Kyrgyzstan Som (KGS). This can only be obtained within Kyrgyzstan. Conversion of KGS back into other foreign currencies may prove difficult, even in neighbouring countries.  Kyrgyzstan is primarily a cash economy. ATMs are not widespread outside of Bishkek. Your leader will advise on the best places and times to withdraw or exchange money and suggest suitable amounts. EUR and USD are the best currencies to bring for exchange.
CONTINGENCY FUNDS:
We try to plan for every eventuality, but there are still some things beyond our control. Please make sure you have access to an extra US$500 for emergencies (e.g. severe weather, natural disasters, civil unrest) or other events that result in unavoidable changes to the itinerary (e.g. transport strikes or cancellations, airport closures). Sometimes these things necessitate last minute changes to enable our trips to continue to run, and as a result there may be some extra costs involved.
The recommended amounts are listed in USD for the relatability of universal travellers, however the local currency is needed in the countries you are visiting.
What to take
What you need to bring will vary according to the trip style you have chosen, the countries you are visiting and when you are travelling. Generally speaking, we recommend you pack as lightly as possible and make sure that you are able to carry and lift your own luggage, and walk with it for short distances. Many travellers carry their luggage in a backpack, although an overnight bag with a shoulder strap would suffice if you travel lightly. Smaller suitcases or backpacks with wheels are convenient although we recommend your bag has carry or handles. A lockable bag or small padlock is useful as your luggage may get stowed separately and unattended while you travel on public transport or trains. Where Intrepid covers the cost of luggage storage during included day trips, we allow for one bag/backpack only, so it's advisable that you travel lightly and keep luggage to a limit of one item (plus your day pack). Extra luggage storage will be at your own expense. Below are some ideas and helpful tips on what you specifically need for this trip. ESSENTIALS: - Day pack: for carrying essentials when exploring destinations like water, camera, snacks, jacket, etc. - Lightweight clothing: A mixture of covering lightweight clothing and some warm layers (depending on the season) are recommended. It is best to check the weather and seasonal information before travelling. Please also bring clothing that covers arms and pants/skirts that go past the knee for entry into local religious sites. For women travellers, a light scarf is also a good idea for covering shoulders and arms. - comfortable shoes for full day walking/trekking: Closed-in shoes will help to protect your feet from cuts and scratches when walking through cities as well as bush/grass-lands, and will also act as a barrier protection in rare cases against bites or stings - Wind and waterproof jacket - Sun protection: hat, sunscreen, sunglasses, and lip balm RECOMMENDED: - Personal medical kit: we recommend you carry items such as mild pain killers, electrolytes, Band-Aids and insect repellent. - Water bottle: We recommend at least a 1.5 litre capacity. The sale of bottled water contributes to an enormous environmental problem around the world. In addition to the water in bottles, the production of a 1 litre plastic bottle takes 2 litres of water and 200ml of oil. A large proportion end up in limited landfill or discarded in waterways and natural environments. - Spare batteries. Our trips have access to power to recharge batteries for phones and cameras most days but we recommend you take spare batteries for your camera. - Electrical travel adapter plug - Inner sleep sheet/bag for trains or overnight stays in yurt - Money belt - Torch or flash light - Hand sanitizer OPTIONAL: - Ear plugs to guard against street noise and snorers. - A good book, a journal and music player for overnight train rides and longer drives. - Images from home: During our trip there will be many opportunities for you to meet and talk with locals. One way to start any conversation is with pictures. We recommend that you bring some photos / postcards of your family, home, city or country where you live, animals peculiar to your country etc. VALUABLES: Please try to avoid bringing unnecessary valuables, and use your hotel safe. We strongly recommend that you photocopy all important documents e.g. air tickets, passport, vaccination certificate, etc. and keep the copies separate from the originals. While not valid, a photocopy makes it very much easier to obtain replacements if necessary. MORE! If you need some further tips for packing, you can always check out our ultimate packing list
https://www.intrepidtravel.com/packing-list
A couple of rules
Everyone has the right to feel safe when they travel. We don't tolerate any form of violence (verbal or physical) or sexual harassment, either between customers or involving our leaders, partners or local people. Sexual relationships between a tour leader and a customer are strictly forbidden.
Use or possession of illegal drugs will not be tolerated on our trips. If you choose to consume alcohol while travelling, we encourage responsible drinking, and expect that you'll abide by the local laws regarding alcohol consumption.
The sex tourism industry is known to exploit vulnerable people and have negative consequences on communities, including undermining the development of sustainable tourism. For this reason, patronising sex workers will not be tolerated on our trips.
By travelling with us you are agreeing to adhere to these rules. Your group leader has the right to remove any member of the group for breaking any of these rules, with no right of refund.
If you feel that someone is behaving inappropriately while travelling with us, please inform your tour leader or local guide immediately. Alternatively, contact us on the emergency contact number detailed in the Problems and Emergency Contact section of this Essential Trip Information.
Feedback
After your travels, we want to hear from you! We rely on your feedback. We read it carefully. Feedback helps us understand what we are doing well and what we could be doing better. It allows us to make improvements for future travellers.
http://www.intrepidtravel.com/feedback/
Emergency contact
GENERAL ISSUES ON YOUR TRIP
While we always endeavour to provide the best possible holiday experience, due to the nature of travel and the areas we visit sometimes things can and do go wrong. Should any issue occur while you are on your trip, it is imperative that you discuss this with your group leader or our local representative straight away so that they can do their best to rectify the problem and save any potential negative impact on the rest of your trip.
We recognise that there may be times when your group leader/local partner may not be able to resolve a situation to your satisfaction - if this is the case, please ask the leader to speak to their direct manager.
You may also choose to provide details in your online feedback, which we ask you to complete within 30 days of the end of your trip. But we do ask you to be aware that it is very difficult for us to provide any practical help after the trip is complete.
For general enquiries or questions about your booking, please contact your agent or adventure specialist, or visit us at www.intrepidtravel.com/contact-us
In case of a genuine crisis or emergency, you can reach our local operator on the number below.
Intrepid's Local Operator: +996555303025
Responsible travel
Our Responsible Travel Policy outlines our commitment to preserving the environment, supporting local communities, protecting the vulnerable and giving back to the places we travel. All our trip leaders, suppliers and staff are trained on these principles, and are core to us delivering sustainable, experience-rich travel.
Explore the different parts of our Responsible Travel Policy by visiting:
https://www.intrepidtravel.com/responsible-travel
http://www.intrepidtravel.com/ourtrips/rt/responsibletraveller
LOCAL DRESS
We recommend that you dress respectfully at all stages of the trip especially when in and around religious sites. In Central Asia both men and women generally dress very conservatively by covering their legs and shoulders. Women are advised to cover their heads when entering functioning Orthodox churches and mosques, while men should remove their hats.
KAZAKHSTAN
Standards of dress and behaviour are conservative in Kazakhstan. Take care not to offend. If in doubt, dress conservatively and seek local advice. During Ramadan, take care to respect religious and cultural sensitivities, rules and customs. In particular, avoid eating, drinking and smoking in public in the presence of people who are fasting.
KYRGYZSTAN
Standards of dress and behaviour are conservative in the Kyrgyzstan. Obvious displays of affection, even between married couples can offend. During Ramadan, respect religious and cultural sensitivities, rules and customs. Don't eat, drink or smoke in public or in front of people who are fasting.
Accommodation notes
OCCASIONAL ALTERNATIVE ACCOMMODATION
The style of accommodation indicated in the day-to-day itinerary is a guideline. On rare occasions, alternative arrangements may need to be made due to the lack of availability of rooms in our usual accommodation. A similar standard of accommodation will be used in these instances.
TWIN SHARE / MULTI SHARE BASIS
Accommodation on this trip is on a twin/multishare basis. Please note there may be times where facilities will be shared rather than ensuite and rare occasions when you share a room with passengers travelling on a different Intrepid trip than your own.
CHECK-IN TIME
Throughout the trip we request that our hotels prepare rooms in time for our arrival, especially if we're arriving prior to normal check-in time. However this isn't always possible which means we won't be able to check-in immediately on arrival at some hotels. Instead, we can store our luggage and explore our new destination.
PRE/POST TRIP ACCOMMODATION
If you've purchased pre-trip or post-trip accommodation (subject to availability), you may be required to change rooms from your trip accommodation for these extra nights.
Travel insurance
Travel insurance is compulsory for all our trips. We require that, at a minimum, you are covered for medical expenses including emergency repatriation. We strongly recommend that the policy also covers personal liability, cancellation, curtailment and loss of luggage and personal effects.
When travelling on a trip, you won't be permitted to join the group until evidence of travel insurance and the insurance company's 24 hour emergency contact number has been seen by your leader.
If you have credit card insurance your group leader will require details of the participating insurer/underwriter, the level of coverage, policy number and emergency contact number rather than the bank's name and credit card details. Please contact your bank for these details prior to arriving in-country.
http://www.intrepidtravel.com/insurance.php
Your fellow travellers
As you travel on a group trip you will be exposed to all the pleasures and maybe some of the frustrations of travelling in a group. Your fellow travellers will probably come from all corners of the world and likely a range of age groups too. We ask you to be understanding of the various needs and preferences of your group - patience with your fellow travellers is sometimes required for the benefit of everyone's travel experience. Remember too that you have responsibilities to the group. If you are requested to be at a place at a certain time, ensure that you don't keep the rest of the group waiting. We have found time and time again that the very best trips we operate are those where the dynamics within the group work well - this takes just a little effort on your part. Due to privacy reasons we are unable to provide you with contact details and any personal information about your fellow travellers booked on your trip prior to departure.
SINGLE TRAVELLERS:
Our group trips are designed for shared accommodation and don't involve a compulsory single supplement. Single travellers share with people of the same gender in accommodation ranging from twin to multishare. Some of our itineraries have accommodation booked on a mixed gender share basis and where applicable this will be specified in our Essential Trip Information. On a selection of our trips, you have the option to pay a single supplement to ensure that you have your own accommodation (where available). Please note that this only applies to accommodation during the tour - pre-trip and post-trip accommodation will be booked on a single room basis.
Itinerary disclaimer
ITINERARY CHANGES:
Our itineraries are updated regularly throughout the year based on customer feedback and to reflect the current situation in each destination. The information included in this Essential Trip Information may therefore differ from when you first booked your trip. It is important that you print and review a final copy prior to travel so that you have the latest updates. Due to weather, local conditions, transport schedules, public holidays or other factors, further changes may be necessary to your itinerary once in country. The order and timing of included activities in each location may also vary seasonally to ensure our travellers have the best experience. Your tour leader will keep you up to date with any changes once on tour.
OPTIONAL ACTIVITIES:
A selection of optional activities that have been popular with past travellers are listed in the day-to-day itinerary. This isn't an exhaustive list and should be used as a guide only for some of what might be available. Prices are approximate, are for entrance only, and don't include transport to and from the sites or local guides unless indicated. All activities are subject to availability, and may be on a join-in basis. It may not be possible to do all the activities listed in the time available at each destination, so some pre-planning for what you are most interested in is advised. When it's recommended that travellers pre-book these activities, look for a note in the Special Information section of the day-to-day itinerary. For most, they can either be organised independently on the day, or let your leader know you are interested and they can assist.
Where activities are considered medium or high risk, we work with operators whose safety and credentials we have sighted and assessed. Although it is possible that you may find the same activity cheaper with another operator on the ground, we cannot vouch for the safety or quality of that operator. Medium and high risk activities not listed above have not been assessed by us and as such our staff and leaders are unable to assist you with organising these activities. Activities that contravene our Responsible Travel policies are also not listed. Please remember that the decision to partake in any activity not listed is at your own discretion and risk.
Accommodation
Hotel (9 nights),Overnight Train (1 night),Homestay/Guesthouse (3 nights)
More from Kazakhstan
14 Days from$3,970
START: Nur-Sultan (Astana)
FINISH: Bishkek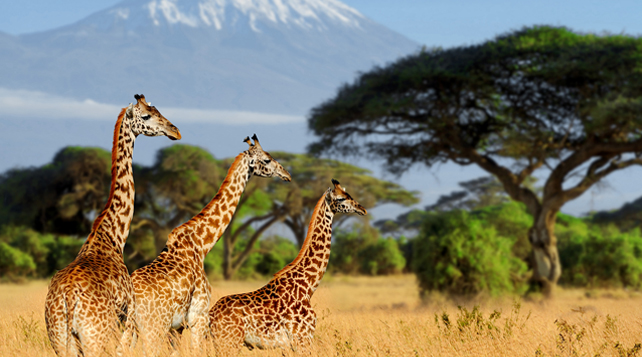 Kenya Safari!
Win a Classic African Adventure Tour to Kenya Overland Safari. Every NOVICA product purchased through the end of the year qualifies as an entry. Let the journey begin!