Jordan Family Holiday
Overview
Description
Delve into the magical ancient world of Jordan on this exhilarating family adventure! This tour has been specially designed to highlight the most exciting corners of Jordan, from historical Jerash to magnificent Petra, from Wadi Rum desert to the blissful Red Sea coast. With a carefully weighted balance of activities and down time, your family will love this cultural Middle Eastern odyssey.
Start: Amman
Finish: Dead Sea
Ages: 5 - 99
Theme: Family
Accommodation: Hotel (5 nights), Desert camp (1 night), Resort (1 night).
Destination: Dead Sea
Highlights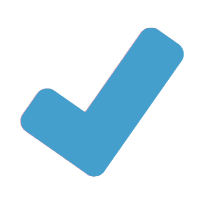 Follow in the footsteps of Indiana Jones and explore the amazing ancient city of Petra, with history brought to life by your incredible local leader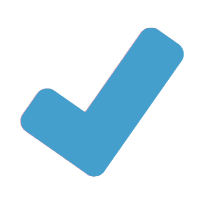 Camp in the middle of the desert in Wadi Rum under a blanket of stars – an unforgettable experience that your children won't forget!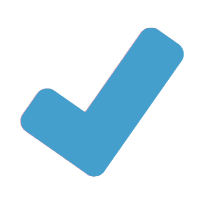 Take a dip like no other in the Dead Sea. The strange feeling of floating effortlessly in the salt-filled water (don't be tempted to taste it!) of this unique ecosystem is something that will stay with you and your family for a long time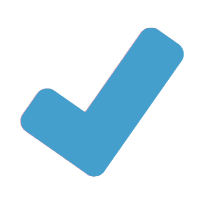 Discover the magical world that lies under the Red Sea with snorkelling around some of the world's best coral reefs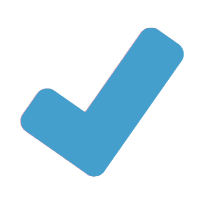 Cruise through the desert on a 4WD safari and witness a landscapes that's changed every day by the wind, then maybe explore in real desert style – by camel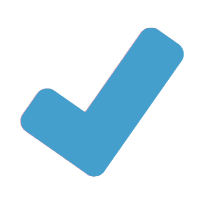 Play gladiator in the ancient Roman city of Jerash, and re-enact more ancient epics in the crusader Kerak Castle
Itinerary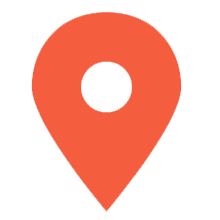 Day 1 : Amman/Jerash
Ahlan Wa Sahlan! Welcome to Jordan. If you have booked a transfer you'll be met at Queen Alia International Airport and transferred to your hotel. Otherwise, make your own way to the joining hotel, located in the heart of Amman, on the edge of the old downtown and within walking distance to the new city centre. Amman has served as the modern and ancient capital of Jordan and is one of the oldest continuously inhabited cities in the world, with a 1994 excavation uncovering homes and towers believed to have been built during the Stone Age (circa 7,000 BC). Today is the joining day and free for you to settle in. If you have time, head to major historical and biblical sites just 10 minutes walk away – the 6,000-seat Roman theatre built in the 2nd century, or the Citadel, which offers up panoramic views over the city from the highest hill in town. Within the Citadel is the museum that contains the Dead Sea Scrolls, and also the excavated ruins of an Umayyad palace. Maybe head to Rainbow Street for your first falafel tonight. We will have a group meeting at 5pm where you will meet your leader and fellow group members. Please look for a note in the hotel lobby or ask reception where it will take place. It's important that you attend, as we will be collecting insurance details and next of kin information for each member of your family. If you're going to be late, please let your travel agent or hotel reception know.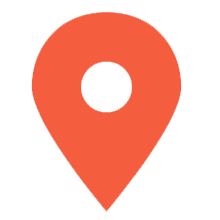 Day 2 : Amman - Jerash
This morning we take a delightful walk through the Ajloun Forest Reserve along the "Soap House Trail". We will hike through thick healthy woodland filled with oak, pistachio and oriental strawberry trees down to the Soap house, where local women follow the traditional process of making Orjan pure olive soap. We then continue onto Jerash. The ruins of Jerash were re-discovered in 1806 and continue to be one of Jordan's most amazing sites. One of the best examples of a Roman city in the Middle East, the ancient walled town that survives today is a remarkable evocation of life 2,000 years ago. With a history stretching back at least 2,300 years, Jerash is one of the best preserved examples of a provincial Roman town anywhere in the world. Its hey day came with the arrival of Alexander the Great and the remains include a forum, nymphaeum, hippodrome, two theatres (complete with numbered seats!) and several temples. Along the Colonnaded Street, grooves in the paving stones show where chariot wheels once rolled and remnants of exquisite mosaics still cover some floors. There is time to wander the site and imagine life in ancient times before returning to Amman with time to relax, or the opportunity to visit some of the city's sights, such as the Citadel.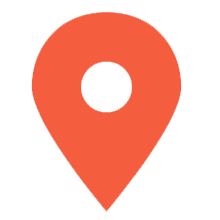 Day 3 : Amman - Madaba - Dana Village - Petra
This morning we start our journey towards Petra, taking the Desert Highway south. En route we stop at Madaba. The historical town of Madaba is famous for its Ottoman-style houses and beautiful Byzantine-era mosaics, including the famous 6th-century mosaic map of Jerusalem and the Holy Land at St George's Church. Other mosaic masterpieces found within the Church of the Virgin and the Apostles and in the Archaeological Museum depict a rampant profusion of flowers and plants, birds and fish, animals and exotic beasts, as well as scenes from mythology and everyday pursuits such as hunting, fishing and farming. If these interest you, you'll be delighted to know that literally hundreds of other mosaics from the 5th to 7th centuries are scattered throughout Madaba's churches and homes. Just beyond Madaba is another biblical site, Mt Nebo, which overlooks the Jordan Valley. The bible tells us this is the final resting place of Moses; from here he looked out onto the Promised Land. Along the way today you may see the black 'beit ash shar' tents of the hardy Bedouin who still wander throughout the Middle East as they have for centuries. Moving between the few grazing spots which dot the parched landscape, they survive by breeding goats, sheep and camels. Although the traditional nomadic way of life is starting to disappear as some Bedouin succumb to the lure of fixed accommodation, many adhere stolidly to the old way - albeit with the occasional addition of a 4WD vehicle for transport!. Living in such a hostile environment has taught them the importance of a friendly welcome and the ancient code of hospitality to travellers still survives today. We will then take an easy walk around Dana village, a traditional village on a nature reserve allowing us to meet locals and learn about their history and culture as we walk through the terraced gardens ad local craft workshops. the views here are stunning. Then, head onto Petra to spend the night.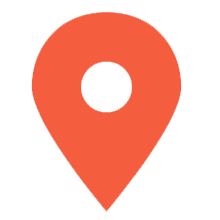 Day 4 : Petra
Make your way to Petra, squeezing through the long stretch of stonewall that eventually spills out into the breath-taking 'rose city' – one of the new Seven Wonders of the World. Though the origins are mysterious, it's thought this rock carved city was the ancient capital of the Nabatean people back in 600BC. Nobody in the West knew about it until 1812, when a Swiss explorer dressed up like a local, snuck in and then told the world. Your first glimpse of the iconic, intricate Treasury will be truly memorable, and you'll find that the site is surprisingly big. You can explore the old Roman road, temples and several old tombs, as well as the rock-hewn amphitheatre. If you have the legs, walk one-hour up to the Monastery and up the clifftop path overlooking the Treasury. When you've finished exploring, head back to the hotel to rest up and prepare for a unique cooking experience. At the nearby fully equipped, modern Al Qantara Kitchen, you'll taste Jordanian food, cook with a Jordanian chef, and have fun learning all about Arabic culture and cuisine. In a 2-hour class, prepare appetisers like baba ghanoush and hummus, then typical Jordanian mains like Maglouba, Kabsah or Mjadra, learning the secrets of these amazing Arabic tastes. Then enjoy it all with a big meal together, taking a copy of the recipes to impress everyone back home. Notes: A lot of walking is required to see Petra. A basic level of fitness will enhance your enjoyment. When entering Petra as a group, a complimentary horse ride is included in the ticket price from the entrance point down to the Siq. Intrepid doesn't recommend that passengers take this option due to the safety and insurance liability involved.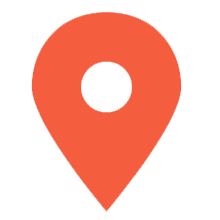 Day 5 : Wadi Rum
This morning before we leave we will visit Little Petra, have tea with a local Bedouin family. We will then drive to Wadi Rum, which offers some of the most extraordinary desert scenery anywhere and recently starred in the film "The Martian" Wadi Rum is full of weird and beautiful lunar-like rock formations. Traces of ancient civilisations can be seen in the many carved inscriptions found throughout the Wadi Rum area, from pictographs to Thamudic, Nabataean and Arabic texts. The most enduring monuments in Wadi Rum, however, are those carved by nature - the natural rock bridges, towering rose-coloured sand dunes and scattered rocky peaks. We will enjoy a 4WD desert discovery, stopping to enter a narrow siq where many inscriptions can be seen. Passing Thamud nomads from Saudi Arabia and the Nabataean people have all left their mark on the surrounding rocks. Nature provides a number of rock bridges that offer some stunning views. There is also the option to explore by camel. Sleep in a simple desert camp where you'll have the choice of sleeping under a camel hair tent or out under the stars. A mattress and blankets are provided. Please be aware that while the desert may be very hot during the day, it will still be cool at night and warm clothes and a sleeping bag is highly recommended when travelling outside of the summer months. A dinner cooked in a local earthen oven is included. Western-style toilet facilities are available. Conditions are basic at our desert camp, but the company of our Bedouin hosts is warm and you'll treasure the memory of sleeping beneath the twinkling desert night sky.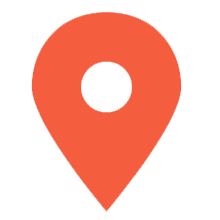 Day 6 : Aqaba
Today you'll drive from the desert to the coast (approximately 1 hour), for some fun, sun and relaxation. Aqaba is landlocked Jordan's only town on the sea, and this Red Sea beach resort is yours to explore for the rest of the day. Just south of town, the warm and relatively shallow waters of the Red Sea support a series of stunning untouched coral reefs practically unsurpassed outside Australia's Great Barrier Reef. They make for some of the best snorkelling you can find – the kids can grab a mask and some flippers and do their best mermaid impression. You might also take a boat trip if you don't want to get wet, take a long walk along the shoreline, or simply kick back by the pool. If you want to get historical then there's the 14th century Ottoman Fort to check out. This is where the T.E Lawrence (of 'of Arabia' fame) rode to Cairo with big news about a revolt. There are also plenty of cafes and restaurants to help you enjoy the local cuisine.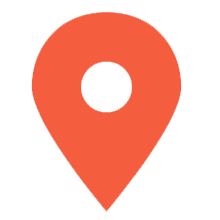 Day 7 : Dead Sea
Leaving Aqaba, travel along the King's Highway, a winding road that follows the contours of the rocky hills, occasionally passing nomadic shepherds as they tend their flocks in the few areas where there's water. Descend lower and lower until you eventually arrive on the shores of the Dead Sea (approximately 3 hours). This isn't actually a sea but a super-salty lake (seven times saltier than the ocean and 'dead' because of the lack of life in it), which lies at the lowest point on Earth (420 metres below sea level). The density of the water means that when you take a dip, it's more of a float than a swim, making for great photos. Maybe grab a handful of the shoreline's mud and slop it over your body on the way back in – it's full of nutrient-rich natural minerals that are meant to have healing properties, and will leave your skin feeling great. You'll stop at a private beach with pools and a gentle slope to the water. Towels are available for hire. Don't forget to pack your swimwear for today! This evening you can meet up with the rest of the group for a final meal together, and reflect on your adventures in this fascinating country.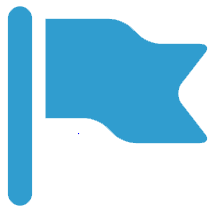 Day 8 : Amman
After breakfast, this amazing adventure through Jordan comes to an end at your resort in the Dead Sea. Amman's Queen Alia International Airport is approximately one hour's drive from the Dead Sea.
What's Included?
Meals
7 Breakfasts, 5 Dinners
Transport
Private Minivan
Accommodation
Hotel (5 nights), Desert camp (1 night), Resort (1 night).
Included Activities
Dead Sea - Visit including lunch
Important Details
Joining Point
Toledo Hotel Jordan
Jabal Al-Hussein 37 Al Razi Street
Amman
JORDAN
Finishing Point
Ramada Resort Dead Sea
Dead Sea Road, Sweimeh
Dead Sea
Dead Sea
JORDAN
Phone: +962 5 349 5000
Physical preparation
These trips are setup to involve and include all the family so no real physical preparation is necessary. The trips all have some degree of physical activity but nothing that is too strenuous. Please check the physical rating on the trip notes and if you need further explanation please contact one of our sales consultants who will provide you with more detailed information.
Important information
FAMILY TRIP: Please note that these trips are for adults and children travelling together and there must be at least one child under 18 with you.
AGE: Minimum age for children on this trip is 5 years old.
DISCOUNT: A discount of 10% applies on this trip to children 17 years and under at time of travel.
SINGLE SUPPLEMENT:  A single supplement is available on this trip with exception of Day 5 (Wadi Rum Desert Camp)
Group leader
All Intrepid Family trips are accompanied by one of our group leaders. The aim of the group leader is to assist your family take the hassle out of your travels and to help you have the best trip possible. Your leader will provide information on the places you are travelling through, offer suggestions for fun things to do and see- for both kids and parents, recommend great local eating venues that will even get the kids trying new things, and introduce you to our local friends. While not being guides in the traditional sense you can expect them to have a broad general knowledge of the countries visited on the trip, including historical, cultural, religious and social aspects.
Our leaders are not babysitters on this trip - we leave that to you (the experts), but they will make sure that group members of all ages are able to explore their destination safely and with as much fun as possible. Our group leaders are not responsible for looking after children at any time and children must be accompanied by a parent or guardian at all times throughout this itinerary.
Safety
Many national governments provide a regularly updated advice service on safety issues involved with international travel. We recommend that you check your government's advice for their latest travel information before departure and ensure that your travel insurance covers you for all areas your itinerary covers. Please refer to our website's safety page for links to major travel advisories and updates on safety issues affecting our trip.
We strongly recommend the use of a neck wallet or money belt while travelling, for the safe-keeping of your passport, air tickets, cash and other valuable items. Leave your valuable jewellery at home - you won't need it while travelling. Many of our hotels have safety deposit boxes, which is the most secure way of storing your valuables. A lock is recommended for securing your luggage. Though obvious please don't allow your children to carry their own passports while on tour.
Your leader will accompany you on all included activities, however during your trip you'll have some free time to pursue your own interests, relax and take it easy or explore at your leisure. While your leader will assist you with the available options in a given location, please note that any optional activities you undertake are not part of your Intrepid itinerary, and Intrepid makes no representations about the safety of the activity or the standard of the operators running them. Please use your own good judgement when selecting an activity in your free time. Please also note that your Leader has the authority to amend or cancel any part of the trip itinerary if it's deemed necessary due to safety concerns.
For more details on the type of conditions and safety standards you can expect on your trip, please refer to Intrepid's operational safety policy on our website. We recommend that you take a moment to read through this information before travelling, and would appreciate any feedback on how well it's being implemented in the field:
http://www.intrepidtravel.com/contact-us/safety
FIRE PRECAUTIONS:
Please be aware that local laws governing tourism facilities in this region differ from those in your home country and not all the accommodation which we use has a fire exit, fire extinguishers or smoke alarms.
TRAFFIC AND DRIVING ON THE OTHER SIDE OF THE ROAD:
Depending on where you come from please note that drivers in this part of the world may drive on the opposite side of the road from what you are used to. Look both ways before crossing any road. Traffic can be a little more chaotic than you might be used to at home. Be aware!
SEAT BELTS:
Please be aware that local laws governing transportation safety may differ from those in your home country and not all the transport which we use is able to provide seat belts. When travelling in private mini vans or trucks all children (and adults) must wear a seat belt. No children are allowed to sit in the front seat of a vehicle.
PETTY THEFT AND PERSONAL SAFETY:
While travelling there is always the risk of pick-pocketing and petty theft, particularly in the more touristy cities. We recommend that you exercise caution when walking alone at night and encourage you to walk together and only on main, well-lit thoroughfares. Be particularly vigilant on public transport. Simple measures like carrying your day pack on your front, not hanging your bag over the back of your chair or on the floor and wearing a money belt will reduce any chance that your valuables should go missing.
LIFE JACKETS:
While life jackets are generally available on water craft, there may be occasions where they are not provided and child size life jackets are not always readily available. If travelling with children and this safety issue concerns you we will be able to advise alternative methods of transport (where available) for you to travel to the next destination. You can choose to travel independently for this leg of the journey. This would be at your own expense.
WATER SAFETY:
Please take care when taking part in any activities in the ocean, river or open water with your children, where waves and currents can be unpredictable. It's expected that anyone taking part in water activities is able to swim and have experience in open water. All swimmers should seek local advice before entering the water.
Visas
Visas are the responsibility of the individual traveller. The visa requirements for your trip vary depending on where you and your family are from and where you are going. As a general rule most countries expect that you and your family will have at least 6 months' validity on your passport. On arrival visitors may be asked to present return tickets and evidence of means to cover your intended stay. We keep the following information up to date as much as possible, but rules do change - it's important that you check for yourself. Residents from other countries must consult the relevant embassies or your travel agent.
Visas are the responsibility of the individual traveller. Entry requirements can change at any time, so it's important that you check for the latest information. Please visit the relevant consular website of the country or countries you're visiting for detailed and up-to-date visa information specific to your nationality. Your consultant will also be happy to point you in the right direction with acquiring visas. Visas can take several weeks to process, so familiarise yourself with any requirements as soon as you have booked your trip to allow for processing time.
JORDAN:
Australia: Yes - on arrival
Belgium: Yes - on arrival
Canada: Yes - on arrival
Germany: Yes - on arrival
Ireland: Yes - on arrival
Netherlands: Yes - on arrival
New Zealand: Yes - on arrival
South Africa: Yes - on arrival
Switzerland: Yes - on arrival
United Kingdom: Yes - on arrival
USA: Yes - on arrival
Visas are required by all visitors entering Jordan. Single entry visas valid for 14 days and can be obtained by most nationalities on arrival at the airport in Amman or at the Jordanian border for approximately JOD40. It can be significantly more expensive to acquire your visa from the embassy in your home country. If you require a stay longer than 14 days, visas obtained from the embassy in your home country will be valid for two months.
Please note that there are ATM's available in Amman airport and also currency exchanges.
Why we love it
Follow in the footsteps of Indiana Jones and explore the amazing ancient city of Petra, with history brought to life by your incredible local leader
Camp in the middle of the desert in Wadi Rum under a blanket of stars – an unforgettable experience that your children won't forget!
Take a dip like no other in the Dead Sea. The strange feeling of floating effortlessly in the salt-filled water (don't be tempted to taste it!) of this unique ecosystem is something that will stay with you and your family for a long time
Discover the magical world that lies under the Red Sea with snorkelling around some of the world's best coral reefs
Cruise through the desert on a 4WD safari and witness a landscapes that's changed every day by the wind, then maybe explore in real desert style – by camel
Play gladiator in the ancient Roman city of Jerash, and re-enact more ancient epics in the crusader Kerak Castle
Is this trip right for you
There are some long travel days on this trip, with driving times adding up to between six and eight hours. This is a good opportunity to get to know your fellow travellers and soak up the diverse scenery.
It's important to prepare for hot temperatures during the day and cooler climates in the evening, particularly in the desert. Layers are the one of the best ways to tackle this disparity in weather. Water, hats and comfortable shoes for lots of walking around sites like Petra are recommended. Also pack some warmer clothes for the winter season.
Jordan requires a certain level of modesty in terms of clothing, although on the beach the usual swimwear is acceptable.
Please be aware that consumption of alcohol outside of approved venues or in the streets is illegal.
Health
All travellers need to be in good physical health in order to participate fully on this trip. When selecting your trip for your family please make sure you have read through the itinerary carefully and assess you and your entire families ability to cope with our style of travel. Please note that if, in the opinion of our group leader or local guide, any traveller is unable to complete the itinerary without undue risk to themselves and/or the rest of the group, we reserve the right to exclude them from all or part of a trip without refund.
You should consult your doctor for up-to-date medical travel information or for any necessary vaccinations and anti-malarial requirements before departure. We recommend that you carry a first aid kit as well as any personal medical requirements (including a spare pair of glasses) as they may not easily be obtained at the locations on this trip. Please also consider any medication you may require for your children.
DRINKING WATER:
As a rule we recommend you and your family don't drink tap water, even in hotels, as it may contain much higher levels of different minerals than the water you are used to at home. For local people this is not a problem as their bodies are used to this and can cope, but for visitors drinking the tap water can result in illness. Generally this isn't serious, an upset stomach being the only symptom, but it's enough to spoil a day or two of your holiday. Many hotels and lodges provide safe drinking water, while bottled water is another alternative. Water consumption should be about two litres a day. Rehydration salts, motion sickness tablets, and diarrhoea blockers are available from many pharmacies.
YELLOW FEVER:
A valid international certificate of vaccination against Yellow Fever is required in many countries if you are arriving from a country with risk of yellow fever. You may need to present this on arrival at the airport or border crossing. Some countries will refuse entry if you are unable to present your certificate. It's also quite common for your home country to request a Yellow Fever certificate on your arrival back home.
It is your responsibility to check with your doctor well in advance of leaving home about the Yellow Fever requirements for the countries you'll be visiting.
TSETSE FLY:
It is best to avoid dark coloured clothes such as blue and black while on safari. These colours can attract the biting tsetse fly.
Food and dietary requirements
While travelling with us you and your family will experience the vast array of wonderful food available in the world. Your group leader will be able to suggest restaurants to try during your trip. To give you the maximum flexibility in deciding where, what and with whom to eat, generally not all meals are included in the trip price. This also gives you and your family more budgeting flexibility. As a rule our groups tend to eat together to enable you to taste a larger variety of dishes and enjoy each other's company. There's no obligation to do this though.
Food in Europe is varied and differs significantly between countries and regions. Expect to sample delicious local meals in almost every location you'll visit on this trip. However, if you do not feel like having a local delicacy, world type food is also widely available, especially in bigger cities. European diet is mostly meat based; vegetarians might find the menu selection less varied than they would see at home. Vegetarianism is not as common in this region and choices may be limited to soups, salads, bread, cheese, fruit, yoghurt, eggs etc. Vegans and those on gluten-free diets will find this region very challenging and may need to supplement meals with their own supplies from supermarkets and markets. Wherever possible we will cater for dietary needs for included meals, but there may be times when those with special requirements may need to provide their own.
European breakfasts are often basic and may simply include bread/toast or pastries, butter, jam, coffee/tea/juice (or similar.)
Money matters
EGYPT
The Official currency of Jordan is the Dinar referred to as the (JD). It is made up of 1000 fils. Try to change larger notes as often as possible. Most goods and services can be paid for using the local currency. The USD is also acceptable for souvenir type products. For the supply of everyday services like meals and general shopping we recommend the local currency.
SPENDING MONEY:
When it comes to spending money on the trip, every family is a little different. You know your spending habits better than we do, so please budget a sensible amount for things like meals not included, drinks, shopping, optional activities and laundry. It's always better to bring a little more than you think your family will need. Also make sure you've read your trip details thoroughly so you know what's included in the trip price and what isn't. This should make budgeting a little easier. You'll find this info in the Inclusions section of your Essential Trip Information (that's this document).
Known as 'baksheesh' in the Middle East, tipping is an entrenched feature of the tourism industry. If you are satisfied with the services provided, a tip - though not compulsory - is appropriate and always appreciated. While it may not be customary to you, it's of great significance to the people who will take care of you during your travels.
We recommend that any group tips are collected in a envelope and handed directly to the intended recipient as a collective 'thank you' by the group. The below amounts are suggested figures in USD for ease of calculating budgets, but should always be offered in local currency.
To give you a bit of guidance, we've put together the following tipping notes. These are just suggestions, based on feedback from past travellers and our staff on the ground.
Basic restaurants – Round up to the nearest figure or leaving the loose change is generally fine.
Up-market restaurants – When checking the bill, if there's an addition of 10% service charge, there's no requirement for tipping. Otherwise, 10% of the total bill amount is appropriate.
 If you are paying for taxis, round up to the fare. If you feel like you're being driven in circles or otherwise ripped off, skip the tip.
If you have booked a private transfer you may want to consider tipping your transfer. We suggest USD 2 – USD 3 per person
TIPPING - Leaders and Drivers
You may also want to consider tipping your local leader and drivers for outstanding service throughout your trip. The amount is entirely a personal preference; however, we have provided the guidelines listed below. Of course, you are free to tip more or less as you see fit, depending on your perception of service quality and the length of your trip. Remember, a tip is not compulsory and should only be given when you receive excellent service.
Leader: USD4- USD5 per person per day
Driver: USD3- USD4 per person per day
DEPARTURE TAX
All departure taxes should be included in your international flight ticket.
CONTINGENCY FUNDS:
We try to plan for every eventuality, but there are still some things beyond our control. Please make sure you have access to an extra US$500 per family member for emergencies (e.g. severe weather, natural disasters, civil unrest) or other events that result in unavoidable changes to the itinerary (e.g. transport strikes or cancellations, airport closures). Sometimes these things necessitate last minute changes to enable our trips to continue to run, and as a result there may be some extra costs involved.
What to take
CLOTHING, CLIMATE & EQUIPMENT: Below is a suggestion of what you might find useful to take on this trip. In summer (Apr-Oct), light cotton clothing is adequate for kids and adults alike, with a light sweater or sweatshirt, just in case. Remember long sleeved shirts and long trousers to guard against the sun! In winter (Nov-Mar), night-time temperatures are low – perhaps as cold as 4°C and it can be windy, making it feel even cooler. Given this you should pack accordingly - a windproof outer layer, a warm mid-layer (wool or fleece) is essential, as are long, warm, trousers. If you particularly feel the cold you may also wish to take a hat and gloves. * Comfortable shoes or trainers * Sandals/flip-flops for relaxing * Sun-hat * Torch (or torch from your phone) * High-factor sunscreen & lipsalve * Waterbottle * Insect repellent * Sunglasses * Personal first aid kit * A laundry service may be available in some hotels, but we recommend taking biodegradable travel detergent clothes can be washed as you wish. You and your family should pack as lightly as possible. On the vast majority of our trips you are expected to carry your own luggage, although you won't be required to walk long distances with it (max 15minutes). Many travellers carry their luggage in a backpack, although an overnight bag with a shoulder strap would suffice if you travel lightly. Smaller bags or backpacks with wheels are also convenient although we recommend your bag has carry straps. You'll also need a day pack/bag to carry water and a camera etc for day trips. WATER BOTTLE: Consider bringing your own water bottle to refill along the way. We recommend at least a 1.5litre capacity. The sale of bottled water contributes to an enormous environmental problem around the world. In addition to the water in bottles, the production of a 1 litre plastic bottle takes 2 litres of water and 200ml of oil. A large proportion end up in limited landfill or discarded in waterways and natural environments.
TECHNOLOGY With the modern world you may want to bring along tablets of smartphones for the children to document their adventure - there are a wide variety of apps out there which we suggest downloading before you depart. There will be opportunities to charge ( just make sure you bring the correct adapter) and there will be wi-fi available on your trip, although it will probably not be at the speeds you are used to at home and it won't be available everywhere.
Feedback
After your travels, we want to hear from you! We rely on your feedback. We read it carefully. Feedback helps us understand what we are doing well and what we could be doing better. It allows us to make improvements for future travellers.
http://www.intrepidtravel.com/feedback/
Pre-departure checklist
Before you travel please download our pre-departure checklist to make sure you are fully prepared for your trip.
http://www.geckosadventures.com/pre-departure-checklist
Emergency contact
GENERAL ISSUES ON YOUR TRIP
While we always endeavour to provide the best possible holiday experience, due to the nature of travel and the areas we visit sometimes things can and do go wrong. Should any issue occur while you are on your trip, it is imperative that you discuss this with your group leader or our local representative straight away so that they can do their best to rectify the problem and save any potential negative impact on the rest of your trip.
We recognise that there may be times when your group leader/local partner may not be able to resolve a situation to your satisfaction - if this is the case, please ask the leader to speak to their direct manager.
You may also choose to provide details in your online feedback, which we ask you to complete within 30 days of the end of your trip. But we do ask you to be aware that it is very difficult for us to provide any practical help after the trip is complete.
For general contact details please use the following page: http://www.intrepidtravel.com/ourtrips/contact/
In the case of a genuine crisis or emergency, please contact our local office:
Intrepid's Local Operator: +2 019 681 1067
Responsible travel
Our Responsible Travel Policy outlines our commitment to preserving the environment, supporting local communities, protecting the vulnerable and giving back to the places we travel. All our trip leaders, suppliers and staff are trained on these principles, and are core to us delivering sustainable, experience-rich travel.
Explore the different parts of our Responsible Travel Policy by visiting:
https://www.intrepidtravel.com/responsible-travel
http://www.intrepidtravel.com/ourtrips/rt/responsibletraveller
When packing, be aware that dress standards are conservative and you should dress accordingly. To respect the local culture and for your own comfort, we strongly recommend modest clothing. As a guideline, shoulders and knees at the minimum (and everything in between including midriff and cleavage) should be covered at all times. Wearing shorts and singlet tops isn't appropriate and may well restrict your entry into sites of a religious nature, family homes, and will limit your local interaction opportunities in general. Loose, lightweight, long clothing (3/4 trousers that come to the calf are fine) is both respectful and cool in the predominantly warm climate. As the countries we visit are Islamic nations, women may find a headscarf useful.
Intrepid and Playground Ideas.
Playground ideas was started in response for a worldwide need for more playgrounds. Using largely locally found materials means these playgrounds are cheap and can be put together by local people. Children provided with the opportunity for stimulating play in early childhood have improved ability and desire to learn leading to long term outcomes such as higher rates of employment and increased wages. Research has proven play interventions to be powerful, cost effective poverty reduction tools with sustained impact.
We are also proud to have Playground Ideas as a partner of The Intrepid Foundation, where our financial support will go directly towards building playgrounds. Every donation to The Intrepid Foundation from our travellers is matched by us dollar for dollar. To find out more or to make a donation, visit The Intrepid Foundation website https://www.theintrepidfoundation.org/playground-ideas
Accommodation notes
GENERAL ROOMING CONFIGURATIONS:
Family of two - All family groupings of two will be put into a twin room.
Family of three - Wherever possible we will put you in a triple room. Please be aware that in a handful of places triple rooms are in short supply. This means that, in practice, a triple room will often simply be a twin room with a mattress on the floor or a further bed squashed in. Where it is impossible to provide a triple room, you will have to decide which of your party takes the single room.
Family of four or more - You will most likely stay in two twin rooms. If and wherever possible we will aim put you in a quadruple room. Whilst we will do our very best to ensure that families are roomed close together (in some cases, we can arrange adjoining rooms), we can't guarantee this. Most family holidays occur during peak season and we sometimes have little to no control over where you will be put. You need to come prepared for this.
Travel insurance
Travel insurance is compulsory for all our trips. We require that, at a minimum, you are covered for medical expenses including emergency repatriation. We strongly recommend that the policy also covers personal liability, cancellation, curtailment and loss of luggage and personal effects.
When travelling on a trip, you won't be permitted to join the group until evidence of travel insurance and the insurance company's 24 hour emergency contact number has been seen by your leader.
If you have credit card insurance your group leader will require details of the participating insurer/underwriter, the level of coverage, policy number and emergency contact number rather than the bank's name and credit card details. Please contact your bank for these details prior to arriving in-country.
http://www.intrepidtravel.com/insurance.php
Your fellow travellers
As you and your family travel on a group trip you will be exposed to all the pleasures and maybe some of the frustrations of travelling in a group. Your fellow families will probably come from all corners of the world and likely a range of age groups too (for both parents and children). We ask you to be understanding of the various needs and preferences of your group - patience with your fellow  families is sometimes required for the benefit of everyone's travel experience. Remember too that you and your family have responsibilities to the group. If you are requested to be at a place at a certain time, ensure that you don't keep the rest of the group waiting. We have found time and time again that the very best trips we operate are those where the dynamics within the group work well - this takes just a little effort on your part. Due to privacy reasons we are unable to provide you with contact details and any personal information about your fellow families booked on your trip prior to departure.
Itinerary disclaimer
ITINERARY CHANGES:
Our itineraries are updated regularly throughout the year based on customer feedback and to reflect the current situation in each destination. The information included in this Essential Trip Information may therefore differ from when you first booked your trip. It is important that you print and review a final copy prior to travel so that you have the latest updates. Due to weather, local conditions, transport schedules, public holidays or other factors, further changes may be necessary to your itinerary once in country. The order and timing of included activities in each location may also vary seasonally to ensure our travellers have the best experience. Your tour leader will keep you up to date with any changes once on tour.
Accommodation
Hotel (5 nights),Desert camp (1 night),Resort (1 night).
More from Jordan
8 Days from$1,675
START: Amman
FINISH: Dead Sea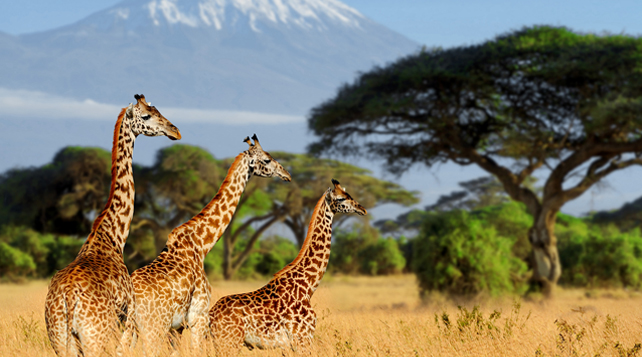 Kenya Safari!
Win a Classic African Adventure Tour to Kenya Overland Safari. Every NOVICA product purchased through the end of the year qualifies as an entry. Let the journey begin!