Jordan & Egypt Express
9 Days from $1,615
START: Amman
FINISH: Cairo
AGES: 15 - 99
THEME: Lonely Planet Experience
Overview
Description
Rock-hewn amphitheatres, desert dune bashing and reef exploring – this trip may be quick, but it packs in a lot of action. Take a nine-day Lonely Planet Experience through the best of Jordan and Egypt to discover the most epic of histories and striking of landscapes. Wander the ancient city of Petra, relax along the Gulf of Aqaba coastline, and finish up among the souqs and pyramids in Cairo. As you travel this land of courageous adventurers, mighty pharaohs and biblical prophets, be greeted by the legendary hospitality of local Bedouin people at your Wadi Rum desert camp and discover the underwater worlds that lie beneath the azure waters of the Red Sea.
Start: Amman
Finish: Cairo
Ages: 15 - 99
Theme: Lonely Planet Experience
Accommodation: Hotel (7 nights), Desert camp (1 night)
Destination: Cairo
Highlights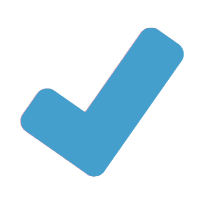 Lay back and take an effortless float in the super salty waters of the Dead Sea after visiting Moses' Promised Land at Mt Nebo. Everywhere you visit in Jordan has a story to tell!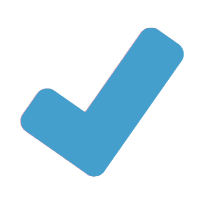 Spend a whole day uncovering the majesty and mystery of Petra. Follow your local leader down the narrow path of the Siq for your first unforgettable glimpse of the hand-carved Treasury.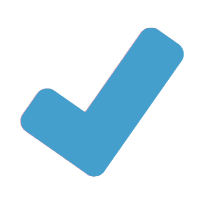 Jump in a jeep and experience the extraordinary desert scenery of Wadi Rum with your small group – a rugged lunar-like landscape of huge sandstone mountains and sandy plains.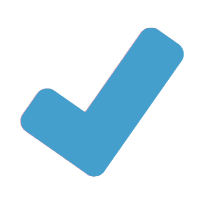 Join Bedouin locals at a desert camp in Wadi Rum for a night of traditional hospitality, good food and starry skies. You'll learn about the Bedouin way of life and fall asleep to the eerie silence of the desert.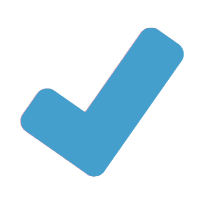 Explore the incredible underwater world that lies just offshore at the Red Sea by snorkel and get into the laidback vibe of Dahab, full of seaside cafes and sheesha.
Itinerary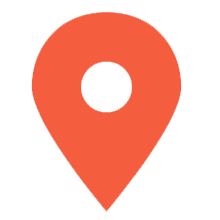 Day 1 : Amman
Ahlan Wa Sahlan! Welcome to Jordan, cosmopolitan and contemporary, yet steeped in biblical history. Your adventure begins with a Welcome Meeting at 6pm on Day 1. Please look for a note in the hotel lobby or ask the hotel reception where it will take place. If you can't arrange a flight that will arrive in time, you may wish to arrive a day early so you're able to attend. We'll be happy to book additional accommodation for you (subject to availability). If you're going to be late, please inform the hotel reception. We'll be collecting your insurance details and next of kin information at this meeting, so please have these on hand. As there's little time spent in Amman on this itinerary, it's worth arriving a day or two early to explore the sights. If you do then the highlights are the beautifully preserved ruins of Jerash, an ancient walled town that's remarkably recalls of life 2,000 years ago; the citadel with its amazing sweeping views of Amman; the Jordan Museum, home to the Dead Sea Scrolls, or the Roman Theatre, right in the middle of downtown Amman. Either way, this evening get out on to the streets, where you'll soon hear "Welcome to Jordan" from the locals, and maybe pick up a coffee from one of the cafés and partner it with an ara'yes, a toastie filled with spicy mincemeat.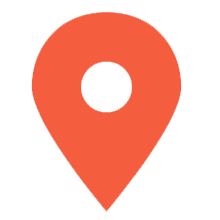 Day 2 : Petra
This morning you'll travel by minibus to Mt Nebo (approximately 1.5 hours). Mt Nebo is the spot where the prophet Moses is said to have seen the 'promised land' and is supposedly buried. Explore this sanctuary and view the remarkable mosaics of the 4th-century church. On a clear day, the views over the Dead Sea to Israel are spectacular. Then you'd better have brought your swim gear as you can wash of the dust from exploring with a dip like no other. Drive around 30 minutes to the shores of the Dead Sea, the lowest point on Earth (420 metres below sea level). This isn't actually a sea but a super-salty lake (dead because of the lack of life in it) where the density of the water means you'll go for a float, not a swim. Spend some time relaxing here and get some classic floating pictures. The mud here is supposed to have healing properties, so why not cover yourself from head to toe for a nutrient-rich natural mineral mud bath. Towels are available for hire. Make a stop at the impressive crusader castle of Kerak, which stands on a cliff, sheer on three sides, and commandingly overlooks Wadi Karak and the Dead Sea in the distance. You'll have time to explore the evocative ruins – a seven level fortress, with many rooms and passaeways buried deep into the hill – and to discover the legends of the 12th-century battles between the Crusaders and the Muslim armies led by the Arab hero, Saladin. You'll then continue on to Petra for the night (approximately 4.5 hours).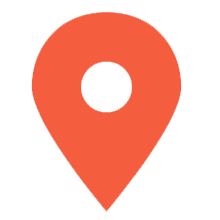 Day 3 : Petra
Petra is justifiably on most people's list of 'must-visit' places. It's the jewel of Jordan, the lost city of the biblical Nabateans, an impressive series of tombs and dwellings hidden behind ornate façades carved directly into the rock, and one of the new Seven Wonders of the World. Dating back to the 6th century BC, the site was lost to Western minds until it was rediscovered in 1812 by a Swiss explorer – he dressed up like a local to sneak in and then revealed the secret to everyone. Thankfully he did though, because this isn't something you'd want to miss out on. Squeeze through a mile long narrow path, known as the Siq, through huge towers of rock and get your first glimpse of the iconic Treasury – it's impossible not to imagine the armies and traders who made their way down here in the ancient times. It's amazing to think that this awesome, intricate building entrance was hand carved out of the rock. The site is surprisingly big, and you can explore the old Roman road, temples and several old tombs, as well as the rock-hewn amphitheatre. In the afternoon, you have the opportunity to explore the rest of the site at your own pace. For those with the energy, there's the challenging but highly rewarding walk up the steps to the stunning Monastery (approximately 1 hour). Maybe seek out a Turkish bath for the perfect end to an incredible day. Notes: One day's entrance fee to Petra is included. Please note that when entering Petra as a group, a complimentary horse ride is included in the ticket price from the entrance point down to the Siq. Intrepid doesn't recommend that you take this option due to the safety and insurance liability involved.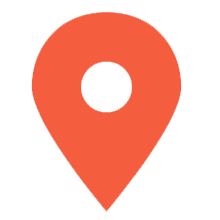 Day 4 : Wadi Rum
Follow in the footsteps of Lawrence of Arabia with a short drive (approximately 2 hours) to the extraordinary desert scenery of Wadi Rum, a rugged moonscape of huge sandstone mountains. A 4-hour jeep safari will take you through some of the most beautiful and sublime desert scenery on the planet, a true highlight of this trip. Wadi Rum is full of weird and beautiful lunar-like rock formations, and traces of ancient civilisations can be seen in the many carved inscriptions found throughout the area, from pictographs to Thamudic, Nabataean and Arabic texts. The most enduring monuments in Wadi Rum are those carved by nature – the natural rock bridges, towering rose-coloured sand dunes and scattered rocky peaks. Tonight you'll sleep in a simple desert camp, with the choice of sleeping under a camel hair tent or out under the stars. Enjoy a delicious dinner cooked in an earthen oven by your Bedouin (which means 'Desert Dwellers' in Arabic) hosts. Conditions are basic at the desert camp, but the hospitality of your hosts is legendary, and you'll treasure the memory of sleeping beneath the twinkling desert night sky. Notes: A mattress and blankets are provided. Please be aware that while the desert may be very hot during the day, it will still be cool at night and warm clothes and a sleeping bag are highly recommended when travelling outside of the summer months. Western-style toilet facilities are available.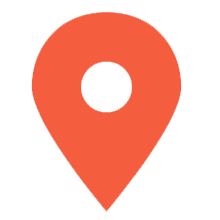 Day 5 : Red Sea Beach Camp
This morning you'll leave Wadi Rum and travel to Aqaba (approximately 1 hour) where you'll board a ferry to cross the Gulf of Aqaba and continue your journey to Egypt (approximately 2 hours). Please note that you'll be travelling on this ferry unaccompanied by a group leader. Your Jordan leader will help you board the ferry and then bid you farewell. Please see the important notes section below for further details on the ferry and the formalities of this transfer. The ferry crossing can be rough on occasions and those who suffer from sea sickness may want to prepare themselves. The ferry can sometimes be cancelled or delayed due to weather conditions. The journey can take from 2.5 hours to in excess of 5 hours which means that arrival into Nuweiba can often be after midnight. A pack of cards is great way to pass the time and this is the perfect opportunity to practice your new Arabic skills with the locals. Your Egyptian Tour Leader will be waiting for you regardless of delays. In rough weather, there's a chance the ferry might be cancelled altogether, in which case we'll travel overland through Israel. On arrival meet your Leader then travel by van to your Red Sea beach camp (approximately 30 minutes). This is a harsh and barren land of sprawling windswept plains and rugged mountains, but it's also home to some fantastic beaches. It's like its Sinai neighbours, Dahab and Sharm el-Sheik, before mass tourism arrived. You'll stay in a simple but comfortable beach hut located right in front of the water. These huts are made from local palm trees and have two single beds, electricity, linen and mosquito nets (the toilets and showers are in a communal block).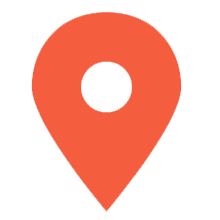 Day 6 : Dahab
It's a short drive to the laidback resort area of Dahab, your base for the next two nights. Dahab (meaning 'gold' in Arabic) has transformed from a Bedouin fishing village into a popular tourist town, thanks to the excellent conditions for activities like diving, windsurfing, and rock climbing. The town hasn't lost its authenticity, however, and it retains the lowkey appeal that attracted bohemian travellers in the 1970s. The rest of the day is free for you to take in the many treats the village has to offer – cafes, seafood and snorkelling in the Red Sea. Dahab is famous for its drop-offs – spectacular coral reefs that plunge vertically into the deep blue depths below. There are plenty of relaxed bars and restaurants where you can get seriously laid back and maybe puff on a sheesha pipe.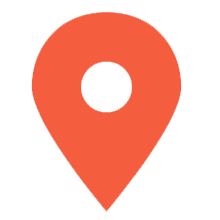 Day 7 : Dahab
In the morning, pick up your mask head to the Blue Hole for some snorkelling at one of the top ten diving spots in the world. The area gets its name from a submarine sinkhole about 94 metres deep, with an arch in the coral reef down at 54 metres – a challenge that's only open to highly experienced technical divers. Snorkelers can enjoy one of the greatest spots in the Red Sea here. Float on the surface and look down into an endless world of blue, then make your way around 'the Bridge', where the visibility is always great and the untouched coral swarms with all different types of colourful fish and marine life. After you've had your fill of snorkelling, return to Dahab and take advantage of the comfortably-cushioned seats at the waterside restaurants, or even head inland to Assalah, where local joints serve up dishes like roast chicken, falafel and cold local brews.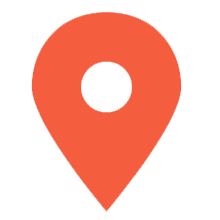 Day 8 : Cairo
Today you'll be able to experience the contrast between seaside Dahab and the wonderfully chaotic, always colourful capital city of Cairo. You'll transfer to Sharm El Sheikh Airport and take the short flight to Cairo (approximately 1 hour). On arrival, transferred to your hotel for your last night. Cairo is one of the great cities of antiquity and its history can be symbolised by two imposing landmarks – the Pyramids of Giza and the Mosque of Mohammed Ali. This trip doesn't include time to explore the sights of this fascinating city, and so it's strongly recommend that you spend a few extra days in Cairo or join one of our Egypt-specific trips to discover this city of contrasts, where you can see donkey carts and expensive cars, medieval slums and modern shopping malls, and the incredible Pyramids sit just outside of town. Tonight why not join your new travel mates for a celebratory dinner as this Egypt Express adventure comes to an end.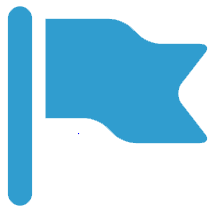 Day 9 : Cairo
There are no activities planned for the final day and you are able to depart the accommodation at any time following check-out.
What's Included?
Meals
7 Breakfasts, 1 Dinner
Transport
Plane, Ferry, Minibus, Jeep
Accommodation
Hotel (7 nights), Desert camp (1 night)
Included Activities
Wadi Rum - 4WD jeep safari
Important Details
Joining Point
The Amman Pasha Hotel
4 Al Shabsough Street, Amman, Jordan
Amman
JORDAN
Phone: +962 64618262
Finishing Point
Caroline Crillon Hotel
49 Syria St. of Shehab street Mohandeseen
Giza
Cairo
EGYPT
Phone: 202 33464101
Physical preparation
Despite the 'off-road' nature of this trip, it can be enjoyed by anyone who is reasonably fit. Please be aware that any visit to Petra requires a fair amount of walking. The amount of energy you expend there is largely up to you. The program in Wadi Rum involves a mixture of camel riding and a jeep safari.
Important information
 SINGLE SUPPLEMENT
A single supplement is available on this trip, please refer to your booking agent for further information.
On the following nights the Single Supplement is not available:
- Day 5 Red Sea Beach Camp
 INTERNAL FLIGHT
On Day 8 there is an included internal flight from Sharm El Sheihk to Cairo. The maximum check-in baggage allowance is 23kgs per person plus 7kgs hand luggage.
FERRY
The ferry to Nuweiba can be rough on occasions and those who suffer from sea sickness may want to prepare themselves. Besides this the ferry is frequently delayed or even cancelled at the last minute, patience is required for this journey.
Please see Day 5 of the itinerary for more details.
ITINERARY CHANGES 2020
In 2020 due to Ferry schedules we will no longer be staying in a beach hut on the Red Sea on the evening of day 5. As the Ferry often arrives after midnight we will spend the evening of day 5 in a comfortable hotel near the Port before continuing to Dahab on the morning of day
Following recent safety incidents we recommend that you check your government's advice for their latest information on travelling in Egypt before your departure and ensure that your travel insurance covers you for all areas of your itinerary. We have links to prominent government travel advisories and regular updates on issues affecting this trip on our Travel Alerts page - www.intrepidtravel.com/au/travel-alerts
Group leader
All Intrepid group trips are accompanied by one of our group leaders. The aim of the group leader is to take the hassle out of your travels and to help you have the best trip possible. Intrepid endeavours to provide the services of an experienced leader however, due to the seasonality of travel, rare situations may arise where your leader is new to a particular region or training other group leaders.
Your leader will provide information on the places you are travelling through, offer suggestions for things to do and see, recommend great local eating venues and introduce you to our local friends. While not being guides in the traditional sense, you can expect them to have a broad general knowledge of the places visited on the trip, including historical, cultural, religious and social aspects. At Intrepid we aim to support local guides who have specialised knowledge of the regions we visit. If you were interested in delving deeper into the local culture at a specific site or location then your leader can recommend a local guide service in most of the main destinations of your trip.
On this trip you'll have the services of two different leaders:
1) From Amman to Aqaba, you'll have a Jordanian leader.
- You'll travel unescorted from Aqaba to Nuweiba on the ferry (approx 2-4 hrs).
2) From Nuweiba to Cairo, you'll have an Egyptian leader.
Safety
Many national governments provide a regularly updated advice service on safety issues involved with international travel. We recommend that you check your government's advice for their latest travel information before departure and ensure that your travel insurance covers you for all areas your itinerary covers. Please refer to our website's safety page for links to major travel advisories and updates on safety issues affecting our trip. We strongly recommend the use of a neck wallet or money belt while travelling, for the safe-keeping of your passport, air tickets, cash and other valuable items. Leave your valuable jewellery at home - you won't need it while travelling. Many of our hotels have safety deposit boxes, which is the most secure way of storing your valuables. A lock is recommended for securing your luggage. Your leader will accompany you on all included activities, however during your trip you'll have some free time to pursue your own interests, relax and take it easy or explore at your leisure. While your leader will assist you with the available options in a given location, please note that any optional activities you undertake are not part of your Intrepid itinerary, and Intrepid makes no representations about the safety of the activity or the standard of the operators running them. Please use your own good judgement when selecting an activity in your free time. Please also note that your Leader has the authority to amend or cancel any part of the trip itinerary if it's deemed necessary due to safety concerns. For more details on the type of conditions and safety standards you can expect on your trip, please refer to Intrepid's operational safety policy on our website. We recommend that you take a moment to read through this information before travelling, and would appreciate any feedback on how well it's being implemented in the field: www.intrepidtravel.com/safety
FIRE PRECAUTIONS: Please be aware that local laws governing tourism facilities in this region differ from those in your home country and not all the accommodation which we use has a fire exit, fire extinguishers or smoke alarms. BALCONIES: Some hotel balconies don't meet western standards in terms of the width of the balcony fence being narrower than 10cm. TRAFFIC AND DRIVING ON THE OTHER SIDE OF THE ROAD: Depending on where you come from please note that drivers in this part of the world may drive on the opposite side of the road from what you are used to. Look both ways before crossing any road. Traffic can be a little more chaotic than you might be used to at home. Be aware! SEAT BELTS: Please be aware that local laws governing transportation safety may differ from those in your home country and not all the transport which we use is able to provide seat belts. PICK POCKETING & PERSONAL SAFETY: While travelling there is always the risk of pick-pocketing and petty theft, particularly in the more touristy cities. We recommend that you exercise caution when walking at night and encourage you to walk in groups and only on main, well-lit thoroughfares. Be particularly vigilant on public transport. Simple measures like carrying your day pack on your front, not hanging your bag over the back of your chair or on the floor and wearing a money belt will reduce any chance that your valuables should go missing. WATER SAFETY: Please take care when taking part in any activities in the ocean, river or open water, where waves and currents can be unpredictable. It's expected that anyone taking part in water activities is able to swim and have experience in open water. All swimmers should seek local advice before entering the water. TRAVEL ADVICE & TRAVEL INSURANCE We recommend that you check your government's advice in relation to the areas you will be visiting for their latest travel information before departure and ensure that your travel insurance covers you for all areas your itinerary covers.
SAFETY IN EGYPT: Following recent incidents in Egypt, we recommend that you check your government's advice for their latest travel information before your departure and that you ensure that your travel insurance covers you for all areas in your itinerary. We have links to all major travel advisories and regular updates on issues affecting your trip on our travel alerts page.  The safety of our travellers and staff is our first priority. We continue to monitor the situation through official travel advisories and our local operations team, and we're able to quickly change arrangements if for any reason we become concerned. If there should be any changes to the situation you will be advised immediately. We have also taken the following measures to minimise the potential risk for our travellers in Egypt: -24 to 48hrs prior to each departure our local office are in contact with tourist police to get approval for each itinerary. The tourist police notify our local operator immediately should any advice or information change. -We use private rather than public transport on all our itineraries. -We travel in (armed) convoys on main routes, and multiple check points are in place between most cities. EGYPT HOT-AIR BALLOON EXCURSIONS: Audits were carried out on balloon operators within Egypt to confirm the safety of their operations. But unfortunately, we were not able to ascertain the safety standards of these balloon operators- therefore, we are not able to recommend or assist in the booking of any balloon excursions.
Visas
PASSPORT
As a general rule most countries expect that your passport has a minimum of 6 months validity remaining. Please ensure the name on your passport matches the name on your booking and airline tickets. Your passport details are required to complete your booking. Your consultant will contact you when this is required. Take a copy of the main passport pages and other important documents with you, and leave another copy at home with family or friends.
VISAS
Visas are the responsibility of the individual traveller. Entry requirements can change at any time, so it's important that you check for the latest information. Please visit the relevant consular website of the country or countries you're visiting for detailed and up-to-date visa information specific to your nationality. Your consultant will also be happy to point you in the right direction with acquiring visas. Visas can take several weeks to process, so familiarise yourself with any requirements as soon as you have booked your trip to allow for processing time.
JORDAN:
Many nationalities are eligible for a visa on arrival, including UK, Australia, New Zealand, China, USA, Canada and most European nations, certain nationalities are exempt from visa fees including Turkey and the UAE, while others require Visa prior to arrival.  We recommend you check this information before arrival with the relevant embassy or consulate in your destination
Visa fees as detailed below.
Single Entry visas are valid for one month: 40JOD (approximately 56USD). Double Entry visas are valid for three months: 60JOD (approximately 85USD) 
Exit service fee applies for land and sea border points: 10JOD per passenger.
Please note that there are ATM's available in Amman airport and also currency exchange facilities. Visa fees can also be paid by Eftpos.
If you are travelling on a combination tour from Egypt to Jordan this visa fee does not apply.
EGYPT
Visas are easily attainable on the Ferry crossing from Aqaba to Nuweiba. During the ferry journey you will be required to leave your passport for processing with the officials at the visa counter on board the ship. The visa costs USD25 and can only be paid in USD cash. On arrival to Nuweiba you will be handed your passport with your Egypt Visa either already affixed or on a separate stamp, please check your passport carefully as you may to fix the stamp to your passport yourself. A single entry visa is valid for three months from date of issue and entitles the bearer to one month in Egypt. Multiple entry visas are not available at the airport or any border crossings.
Please check with your travel agent or embassy before departure as this information may change.
Why we love it
Explore the incredible underwater world that lies just offshore at the Red Sea, and get into the laidback vibe of Dahab
Spend a whole day uncovering the majesty and mystery of the world wonder of Petra. The first glimpse of the Treasury from the narrow path of the Siq is unforgettable
Take an effortless float in the super-salty waters of the Dead Sea on a swim like no other
Hop in a jeep and experience the extraordinary desert scenery of Wadi Rum, a rugged moonscape of huge sandstone mountains
Sleep under the stars, meet the Bedouin locals and learn about their way of life in a desert camp in the far-out destination of Wadi Rum
Is this trip right for you
There is quite a bit of walking involved in visiting Jordan's historic sites, especially in Petra and Wadi Rum, so a reasonable level of fitness is required. Most of the time there is no shade so remember to bring a hat, sun protection, and sturdy, comfortable walking shoes.
Winters can get quite cool, so if you're visiting at this time, don't forget to pack some warmer layers too.
The desert camp in Wadi Rum is basic but incredibly memorable. There are tents and shared western bathroom facilities. Please be aware that while the desert may be very hot during the day, it will still be cool at night and warm clothes and a sleeping bag is highly recommended when travelling outside of the summer months.
The ferry to Nuweiba can be rough on occasions and those who suffer from sea sickness may want to prepare themselves. Besides this the ferry is frequently delayed or even cancelled at the last minute, patience is required for this journey.
Please Day 5 of the itinerary for more details.
Health
All travellers need to be in good physical health in order to participate fully on this trip. When selecting your trip please make sure you have read through the itinerary carefully and assess your ability to cope with our style of travel. Please note that if, in the opinion of our group leader or local guide, any traveller is unable to complete the itinerary without undue risk to themselves and/or the rest of the group, we reserve the right to exclude them from all or part of a trip without refund.
You should consult your doctor for up-to-date medical travel information or for any necessary vaccinations and anti-malarial requirements before departure. We recommend that you carry a first aid kit as well as any personal medical requirements (including a spare pair of glasses) as they may not easily be obtained at the locations on this trip.
DRINKING WATER:
As a rule we recommend you don't drink tap water, even in hotels, as it may contain much higher levels of different minerals than the water you are used to at home. For local people this is not a problem as their bodies are used to this and can cope, but for visitors drinking the tap water can result in illness. Generally this isn't serious, an upset stomach being the only symptom, but it's enough to spoil a day or two of your holiday. Many hotels and lodges provide safe drinking water, while bottled water is another alternative. Water consumption should be about two litres a day. Rehydration salts, motion sickness tablets, and diarrhoea blockers are available from many pharmacies.
Food and dietary requirements
Your group leader or representative will endeavor to cater for specific dietary requirements where possible. Please note that Gluten Intolerances and Vegan can be more challenging in some parts of the Middle East, you may wish to speak to your trip leader at the group meeting to alert them of this so they can help you throughout the trip in planning suitable meals.
Your group leader or representative will endeavor to disclose to their fullest knowledge the main ingredients in dishes being consumed. It is, however, your personal responsibility to ensure that you do not ingest any foods to which you are allergic.
Money matters
CURRENCY – Jordan
The Official currency of Jordan is the Dinar referred to as the (JD). It is made up of 1000 fils. Try to change larger notes as often as possible. Most goods and services can be paid for using the local currency. The USD is also acceptable for souvenir type products. For the supply of everyday services like meals and general shopping we recommend the local currency.
When it comes to money matters on the trip, every traveller is a little different. You know your spending habits better than we do, so please budget a sensible amount for things like meals not included, drinks, shopping, optional activities, tipping and laundry. It's always better to bring a little more than you think you'll need.
Also make sure you've read your trip details thoroughly so you know what's included in the trip price and what isn't. This should make budgeting a little easier. You'll find this info in the Inclusions section of your Essential Trip Information (that's this document).
Please note: all recommendations for additional costs, tipping etc. are in USD. You will need to convert these into the relevant local currency.
MEALS NOT INCLUDED
Depending on the style of trip you have chosen (Basix, Original or Comfort), included meals will vary.
Breakfast. If breakfast is not included, you can expect to pay between USD5 to USD10 at a local café.
Lunch. Lunch at a touristy restaurant should cost around USD10 to USD20. However, local street food can be substantially cheaper.
Dinner. At dinner time, your leader will normally recommend restaurants where you can safely try the local specialties of the region. Expect meals to cost between USD15 to USD30 for a main.
These are indicative prices only. If you are in a tight budget and are happy to eat just local food you can eat cheaper than this. If you want to try the finest food at the finest restaurants, then you can expect meals to cost as much as in western countries.
Combination Trips – These prices are a guideline average you may find prices a little higher in Jordan and Israel.
CREDIT CARD, ATMS AND MONEY EXCHANGE
With the exception of Iran, ATMs are widely available in major towns and cities throughout the Middle East and Turkey. Credit and debit cards are the best way to access money throughout most trips (note though that charges are made for each transaction). Credit cards are generally available in tourist shops and restaurants. Visa and Mastercard are generally preferred over American Express, Diners, etc. Smaller venues take cash only.
Check with your bank before departure that your card is accepted in the countries you are travelling to. Also ensure your bank is aware of your travel plans as - suspecting fraud - they may cancel your cards after the first few international transactions.
Be aware that your withdrawing limit may vary from country to country (regardless of your withdrawing limit in your home country) and it can be as low as the equivalent to USD100 per day.
EMERGENCY FUNDS
We try to plan for every eventuality, but there are still some things beyond our control. Please make sure you bring an extra USD500 for emergencies (e.g. natural disasters or civil unrest). Sometimes these things necessitate last minute changes to our itineraries, and we can't guarantee there won't be some extra costs involved.
SHOPPING
There are many opportunities to purchase souvenirs and handicrafts while on this trip, they can be a fantastic memento of your trip, and often these purchases help to support local artisans.
Your Leader may suggest visits to different stores during your tour. Rest assured that these vendors have been selected by our team on ground. They provide good service and good quality products at fair market prices. It also means that after sales service is available should you get home and have a problem with your purchase. Some visits may be included as part of your itinerary where we feel the making of the craft is relevant to the destination and interesting for everyone to visit. If this is the case you are under no obligation to purchase anything, simply enjoy the demonstrations and learning about the local craft. We do also encourage you to enjoy shopping in the markets to compare prices and quality.
TIPPING
Known as 'baksheesh' in the Middle East, tipping is a part of everyday life and is more than just a reward for services rendered. In countries where wages are extremely low it is an essential means of supplementing income. This practice is not merely reserved for foreigners and locals have to constantly hand out 'Baksheesh' as well - to park their cars, ensure fresh produce and pick up their mail. If you are satisfied with the services provided, a tip - though not compulsory - is appropriate and always appreciated. While it may not be customary to you, it's of great significance to the people who will take care of you during your travels.
Usually the equivalent of around USD5 to USD10 per person, per day to cover tips is fine. Over the years we have found that many of our travellers find the need for tipping to be both tiresome and embarrassing, especially if they don't have the correct small change. To overcome this, your leader might raise the idea of a group tipping kitty. At your group meeting, your tour leader may discuss the idea of running this kitty, whereby everybody contributes an equal amount and then your tour leader pays the tips as you go. The leader will keep a running record of all monies spent (except restaurant tips). The record can be checked at any time and any money remaining at the end of the tour returned to group members. This kitty does not include tips for your leader and crew.
TIPPING GUIDE
To give you a bit of guidance, we've put together the following tipping notes. These are just suggestions, based on feedback from past travellers and our staff on the ground.
- Basic restaurants – Round up to the nearest figure or leaving the loose change is generally fine.
- Up-market restaurants – When checking the bill, if there's an addition of 10% service charge, there's no requirement for tipping. Otherwise, 10% of the total bill amount is appropriate.
- If you are paying for taxis, round up to the fare. If you feel like you're being driven in circles or otherwise ripped off, skip the tip.
- If you have booked a private transfer you may want to consider tipping your transfer. We suggest USD 2 – USD 3 per person
- Felucca boat trips: If you are travelling on an itinerary that includes an overnight Felucca trip up the Nile, we suggest USD3 per person, per day for the boat staff
TIPPING - Leaders and Drivers
you may also want to consider tipping your local leader and drivers for outstanding service throughout your trip. The amount is entirely a personal preference; however, we have provided the guidelines listed below. Of course, you are free to tip more or less as you see fit, depending on your perception of service quality and the length of your trip. Remember, a tip is not compulsory and should only be given when you receive excellent service.
JORDAN
Leader: USD4- USD5 per person per day; Driver: USD3- USD4 per person per day
What to take
What you need to bring will vary according to the trip style you have chosen, the countries you are visiting and when you are travelling. Generally speaking, we recommend you pack as lightly as possible and make sure that you are able to carry and lift your own luggage, and walk with it for short distances.
Most travellers carry their luggage in a backpack, although an overnight bag with a shoulder strap would suffice if you travel lightly. Smaller bags or backpacks with wheels are convenient although we recommend your bag has carry straps. You'll also need a day pack/bag to carry water and a camera etc for day trips.
Below are some ideas and helpful tips on what you specifically need for this trip.
GENERAL PACKING LIST:
• Travel documents: passport, visa (if required), travel insurance, air tickets or e-ticket receipts and a copy of this document.
• Photocopy of main passport pages, visa (if required), travel insurance and air tickets.
• Personal medical kit. Your guide will carry a large kit but we recommend you carry items such as mild pain killers, electrolytes and bandaids.
• Daypack
• Watch/Alarm clock or phone that can be used for both.
• Power adaptors
• Insect repellent
• Sun protection - hat, sunscreen, sunglasses
• Earplugs and eye mask (you might be sharing with a snorer!)
• Water bottle. We recommend at least a 1.5litre capacity. The sale of bottled water contributes to an enormous environmental problem around the world. In addition to the water in bottles, the production of a 1 litre plastic bottle takes 2 litres of water and 200ml of oil. A large proportion end up in limited landfill or discarded in waterways and natural environments.
• Warm clothes including hat and gloves - When travelling in cooler climates
• Wind and waterproof rain jacket
• Toiletries/travel wipes
• Travel Towel
• Closed in, comfortable walking shoes. As most of our trips include some walking elements, we highly recommend that you take a pair of comfortable, closed-in walking shoes. Closed-in shoes will help to protect your feet from cuts and scratches when walking through bush/grass-lands, and will also act as a barrier protection in rare cases against bites or stings.
• Camera with spare memory cards and batteries
• Swimwear (itinerary dependant)
• Clothes! Bear in mind that laundry facilities will be widely available throughout this trip. The cost varies in each destination.
LUGGAGE LIMIT:
On this trip, you must pack as lightly as possible because you will be expected to carry your own bag and, although you won't be required to walk long distances with your luggage, we strongly recommend keeping the weight under 15kg. If your itinerary includes a flight, please keep in mind that some domestic airlines have checked luggage limits of 15kg.
CLOTHING & CLIMATE:
Please note that as a desert region, the Middle East can have extreme weather. Temperatures are generally hot with little rain. This can become extreme during the summer months of June to August. In the months of December to March it can be very cold, particularly next to the river or the ocean and out in the desert where night temperatures can drop dramatically. Even in the hot months, it can get cold in the desert at night. Consider bringing a sleeping bag, thermals, scarf, gloves and a warm jacket for travel in this period, especially on itineraries which include camping such as on a felucca, in a desert camp, or at a Red Sea beach camp. A light water and windproof jacket is useful and a hat is essential.
VALUABLES:
Please try to avoid bringing unnecessary valuables, and use your hotel safes to store the bulk of your money, passport, and airline tickets. It's also a good idea to purchase a money belt or pouch that is easily hidden. We strongly recommend that you photocopy all important documents e.g. air tickets, passport, vaccination certificate, etc. and keep the copies separate from the originals. While not valid, a photocopy makes it very much easier to obtain replacements if necessary.
BATTERIES/POWER:
Most of our trips have access to power to recharge batteries for phones and cameras regularly. We always recommend that you carry an extra battery for your camera just in case. Charging of batteries is advised before checking out of your hotel rooms. Please bear in mind there may be some nights were electricity may not be as readily available as you might be used to – home stays, beach and desert camps etc.
RESTRICTED ITEMS
Generally drones are not permitted into any Middle East destination or they require registration and pre approval please refer to your airline carrier if you are considering taking a drone on your travels or check out drone laws by country on line.
We have had some reports of binoculars being confiscated or causing delay in customs if carried in hand luggage.  
Climate and seasonal
JORDAN IN WINTER:
The winter months in Jordan (December through to February) can be quite cold. Temperatures in northern parts of the country can drop to freezing overnight. Snowfall around these areas as well as Amman is common. You will need to be prepared to travel in varying temperatures over these months.
RAMADAN 2019
In 2019, the important month of Ramadan will be in progress from 6th  May through until 4th  June, and the Eid ul-Fitr festival will be held directly at its conclusion for 3-4 days. Ramadan is a festival of sacrifice where the devout refrain from eating or drinking during daylight hours. During Ramadan, business hours are shortened, including opening hours at some tourist attractions. Alcohol is not permitted during daylight hours and many restaurants will be closed. While you should expect some delays and inconveniences during this period, the month is a fantastic opportunity to travel in a Muslim country and witness this unique period, particularly the nightly celebrations when the sun sets and the fast is broken. Please note that although the Eid ul-Fitr festival can also be a fascinating time to travel it's a period of national holiday. Most government offices and businesses will be closed and some tourist site opening hours may be affected
A couple of rules
Everyone has the right to feel safe when they travel. We don't tolerate any form of violence (verbal or physical) or sexual harassment, either between customers or involving our leaders, partners or local people. Sexual relationships between a tour leader and a customer are strictly forbidden.
Use or possession of illegal drugs will not be tolerated on our trips. If you choose to consume alcohol while travelling, we encourage responsible drinking, and expect that you'll abide by the local laws regarding alcohol consumption.
The sex tourism industry is known to exploit vulnerable people and have negative consequences on communities, including undermining the development of sustainable tourism. For this reason, patronising sex workers will not be tolerated on our trips.
By travelling with us you are agreeing to adhere to these rules. Your group leader has the right to remove any member of the group for breaking any of these rules, with no right of refund.
If you feel that someone is behaving inappropriately while travelling with us, please inform your tour leader or local guide immediately. Alternatively, contact us on the emergency contact number detailed in the Problems and Emergency Contact section of this Essential Trip Information.
Feedback
After your travels, we want to hear from you! We rely on your feedback. We read it carefully. Feedback helps us understand what we are doing well and what we could be doing better. It allows us to make improvements for future travellers.
http://www.intrepidtravel.com/feedback/
Emergency contact
GENERAL ISSUES ON YOUR TRIP
While we always endeavour to provide the best possible holiday experience, due to the nature of travel and the areas we visit sometimes things can and do go wrong. Should any issue occur while you are on your trip, it is imperative that you discuss this with your group leader or our local representative straight away so that they can do their best to rectify the problem and save any potential negative impact on the rest of your trip.
We recognise that there may be times when your group leader/local partner may not be able to resolve a situation to your satisfaction - if this is the case, please ask the leader to speak to their direct manager.
You may also choose to provide details in your online feedback, which we ask you to complete within 30 days of the end of your trip. But we do ask you to be aware that it is very difficult for us to provide any practical help after the trip is complete.
In case of a genuine crisis or emergency, you can reach our local operator on the number below:
Intrepid's Local Operator: +962 79700 4051
Responsible travel
Our Responsible Travel Policy outlines our commitment to preserving the environment, supporting local communities, protecting the vulnerable and giving back to the places we travel. All our trip leaders, suppliers and staff are trained on these principles, and are core to us delivering sustainable, experience-rich travel.
Explore the different parts of our Responsible Travel Policy by visiting:
https://www.intrepidtravel.com/responsible-travel
http://www.intrepidtravel.com/ourtrips/rt/responsibletraveller
When packing, be aware that dress standards are conservative and you should dress accordingly. To respect the local culture and for your own comfort, we strongly recommend modest clothing. As a guideline, shoulders and knees at the minimum (and everything in between including midriff and cleavage) should be covered at all times. Wearing shorts and singlet tops isn't appropriate and may well restrict your entry into sites of a religious nature, family homes, and will limit your local interaction opportunities in general. Loose, lightweight, long clothing (3/4 trousers that come to the calf are fine) is both respectful and cool in the predominantly warm climate. As the countries we visit are Islamic nations, women may find a headscarf useful.
The entrance fee to Petra includes a 'free' ride on various forms of animal transport and as such you will be offered this transport by a number of local Bedouin on the walk into the ancient city. While free to ride there is a strong expectation that you will need to tip the animals' owners.
In 2018 the animal rights group PETA (People for the Ethical Treatment of Animals) launched an international campaign highlighting the mistreatment of working animals in the ancient city of Petra. The animals – horses, donkeys and camels - carry both tourists and supplies to the city and through it.
The situation is a complex one – Jordanian organisations and their international partners are trying to improve the conditions for the animals, and for many local Bedouin this activity provides their only income yet issues around animal cruelty are raised on a regular basis. UNESCO themselves have stated that switching to motorised transport is not the preferred option in the ancient city.
As a responsible travel company we believe that - until conditions improve – our travellers should avoid using any form of animal transport in Petra, and if asked at the ancient city you should politely decline.
Accommodation notes
HEATING AND AIR-CONDITIONING:
As a desert region, this part of the world has extremes of weather. Winter months (approx December to March) can be very cold. All of our hotel accommodation contains suitable bedding, and simple light bedding is provided during camping activities such as an overnight felucca, desert camps or at the Red Sea Beach camp stay. Most of our travellers find the bedding provided here adequate, but for your own comfort and if you are particularly sensitive to the cold, consider bringing your own sleeping bag, thermals, scarf, gloves and a warm jacket. Some of our guesthouses / hotels don't supply heating. In many cases this would be a major financial and environmental strain on our hotels and the local towns. Summer (approx June to August) can be very hot everywhere we travel, which means that it can be quite uncomfortable for those not used to the heat. Not all our hotels have air-conditioning, and in those that do, it's not always functioning.
Travel insurance
Travel insurance is compulsory for all our trips. We require that, at a minimum, you are covered for medical expenses including emergency repatriation. We strongly recommend that the policy also covers personal liability, cancellation, curtailment and loss of luggage and personal effects.
When travelling on a trip, you won't be permitted to join the group until evidence of travel insurance and the insurance company's 24 hour emergency contact number has been seen by your leader.
If you have credit card insurance your group leader will require details of the participating insurer/underwriter, the level of coverage, policy number and emergency contact number rather than the bank's name and credit card details. Please contact your bank for these details prior to arriving in-country.
http://www.intrepidtravel.com/insurance.php
Your fellow travellers
As you travel on a group trip you will be exposed to all the pleasures and maybe some of the frustrations of travelling in a group. Your fellow travellers will probably come from all corners of the world and likely a range of age groups too. We ask you to be understanding of the various needs and preferences of your group - patience with your fellow travellers is sometimes required for the benefit of everyone's travel experience. Remember too that you have responsibilities to the group. If you are requested to be at a place at a certain time, ensure that you don't keep the rest of the group waiting. We have found time and time again that the very best trips we operate are those where the dynamics within the group work well - this takes just a little effort on your part. Due to privacy reasons we are unable to provide you with contact details and any personal information about your fellow travellers booked on your trip prior to departure.
SINGLE TRAVELLERS:
Our group trips are designed for shared accommodation and don't involve a compulsory single supplement. Single travellers share with people of the same gender in accommodation ranging from twin to multishare. Some of our itineraries have accommodation booked on a mixed gender share basis and where applicable this will be specified in our Essential Trip Information. On a selection of our trips, you have the option to pay a single supplement to ensure that you have your own accommodation (where available). Please note that this only applies to accommodation during the tour - pre-trip and post-trip accommodation will be booked on a single room basis.
Itinerary disclaimer
ITINERARY CHANGES:
Our itineraries are updated regularly throughout the year based on customer feedback and to reflect the current situation in each destination. The information included in this Essential Trip Information may therefore differ from when you first booked your trip. It is important that you print and review a final copy prior to travel so that you have the latest updates. Due to weather, local conditions, transport schedules, public holidays or other factors, further changes may be necessary to your itinerary once in country. The order and timing of included activities in each location may also vary seasonally to ensure our travellers have the best experience. Your tour leader will keep you up to date with any changes once on tour.
OPTIONAL ACTIVITIES:
A selection of optional activities that have been popular with past travellers are listed in the day-to-day itinerary. This isn't an exhaustive list and should be used as a guide only for some of what might be available. Prices are approximate, are for entrance only, and don't include transport to and from the sites or local guides unless indicated. All activities are subject to availability, and may be on a join-in basis. It may not be possible to do all the activities listed in the time available at each destination, so some pre-planning for what you are most interested in is advised. When it's recommended that travellers pre-book these activities, look for a note in the Special Information section of the day-to-day itinerary. For most, they can either be organised independently on the day, or let your leader know you are interested and they can assist.
Where activities are considered medium or high risk, we work with operators whose safety and credentials we have sighted and assessed. Although it is possible that you may find the same activity cheaper with another operator on the ground, we cannot vouch for the safety or quality of that operator. Medium and high risk activities not listed above have not been assessed by us and as such our staff and leaders are unable to assist you with organising these activities. Activities that contravene our Responsible Travel policies are also not listed. Please remember that the decision to partake in any activity not listed is at your own discretion and risk.
Accommodation
Hotel (6 nights),Beach hut (1 night),Desert camp (1 night)
More from Egypt
9 Days from$1,615
START: Amman
FINISH: Cairo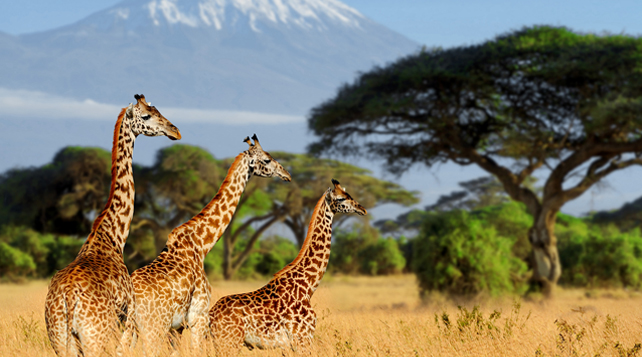 Kenya Safari!
Win a Classic African Adventure Tour to Kenya Overland Safari. Every NOVICA product purchased through the end of the year qualifies as an entry. Let the journey begin!