Israel & the Palestinian Territories Real Food Adventure
9 Days from $2,730
START: Tel Aviv
FINISH: Jerusalem
AGES: 15 - 99
THEME: Food
Overview
Description
Not only is Israel and the Palestinian Territories steeped in religious history and longstanding cultures, it has a food and wine scene to rival any other. Embark on an epicurean odyssey, spending nine days exploring the sights and sounds of this country, with a focus on memorable and local culinary experiences. Feast on sabiach in Tel Aviv, savour the many snackable items at Machane Yehuda market in Jerusalem, sample some of the finest wines in Zichron Yaakov, learn age-old food secrets at a traditional Druze village, and understand what it's like to live as a Palestinian woman at a local village cooking demonstration. Indulging on daily sights and feasting on the history and culture surrounding you, both your hunger for the best food and your mind for the most authentic experiences will be filled.
Start: Tel Aviv
Finish: Jerusalem
Ages: 15 - 99
Theme: Food
Accommodation: Hotel (8 nights)
Destination: Jerusalem
Highlights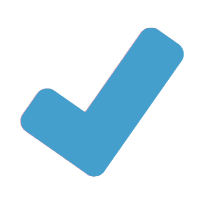 Feast on classic dishes in Israel's legendary local eateries, from a hearty shakshuka and fresh sabiach to an institution in Jerusalem's Old Town acclaimed for its silky hummus.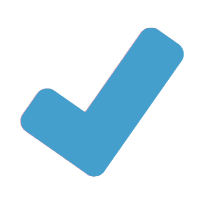 In between snacks, don't miss any of the sights and sounds of this diverse country. Take a dip in the famously salty Dead Sea, discover the Church of the Nativity in Bethlehem, and explore the Negev Desert.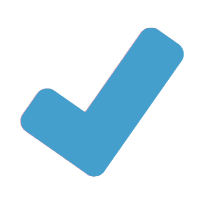 Pay a visit to Zichron Yaakov and stop in at one of Israel's finest wineries. Enjoy a wine tasting and perhaps make some purchases to complement a picnic brunch in the nearby Rothschild Gardens.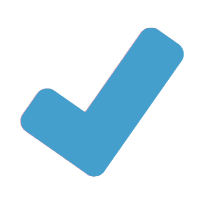 Learn some age-old kitchen secrets while cooking up a storm with Druze villagers, and discover the country's 'Slow Food' network at an insightful cooking class with Palestinian women.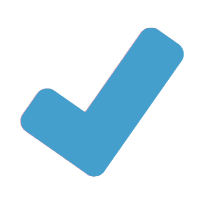 Embark on a full-day guided tour of Jerusalem, visiting the Church of the Holy Sepulchre, passing pilgrims at the Western Wall and tasting regional favourites at the Machane Yehuda market.
Itinerary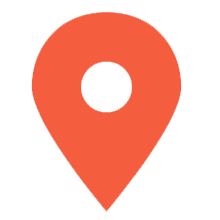 Day 1 : Tel Aviv
Welcome to Israel and the Palestinian Territories – a region steeped in spirituality, and a rich tapestry of the many cultures, religions and nationalities that call it home, be that Palestinian Muslims and Christians, Sephardic Jews, Ashkenazi Jews, Armenian Christians, Ethiopian Copts or Greek Orthodox monks. Your Real Food Adventure begins with an important welcome meeting at 6 pm. After this briefing, take a short taxi ride to the Jaffa area and get to know your fellow travellers over dinner, sampling sabiach – a delicious vegetable and pita dish boasting fresh Mediterranean flavours with Middle Eastern roots.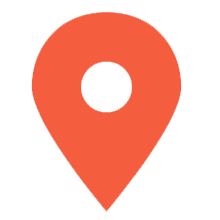 Day 2 : Haifa
Pay a brief visit to Jaffa, then continue through Zichron Yaakov and stop in at one of Israel's finest wineries. Enjoy a wine tasting and perhaps make some purchases to complement a picnic brunch in the nearby Rothschild Gardens. Continue up to Akko to visit the Old Town and explore the Templar Tunnels built during the Crusades. By late afternoon, you'll have reached Haifa, and if you're up for it, catch a glimpse of the Bahai Gardens, containing ornate works of landscaped art. Retire to your hotel afterwards for a well-earned rest. Dinner is free this evening and your leader can make the best local restaurant recommendations!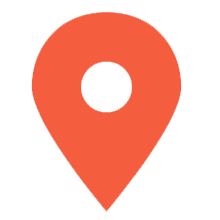 Day 3 : Nazareth
This morning, take a drive up to Golan Heights to visit a Druze village called Buq'ata. Historically, the Druze have been an agricultural people, tending olive groves and fruit orchards, and growing mostly apples and cherries. Many families also grow their own vegetables, bake their own bread and live on a largely vegetarian diet. Here, you will be greeted by a lovely host family, and be invited in for a cooking demonstration, where you'll share local culinary secrets and a delicious Druze lunch. Afterwards, head to Tiberius for a stroll along the famous Sea of Galilee – Israel's largest freshwater lake. Afterwards, travel to Nazareth and settle into your hotel for the evening.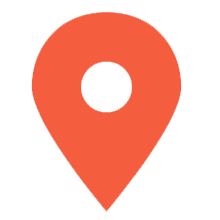 Day 4 : Nablus/Jericho
After breakfast, visit the Church of the Annunciation and Mary's Well – two of the most significant sights in Nazareth. Continue on to Nablus – one of the West Bank's largest cities – most famous for the Arabic sweet knafeh. Start at Mount Jerazim and meet some local Samaritans – a Jewish minority group living in Nablus, who are the only group to hold Israeli, Palestinian and Jordanian passports, to learn about their culture. Visit a tahini factory to see how the sesame seeds are crushed and turned into the finished product! Also, you'll visit the local chapter of Israel's 'Slow Food' network for a cooking class. Join a local chef and head to the kasbah to collect ingredients for a class, focusing on some classics of Palestinian cooking. Enjoy your creations over lunch and discover what life is like for women in this small, Palestinian town. After lunch, visit a knafeh maker for insight into local sweet making, and of course to taste! Drive to Jericho for your night's stay.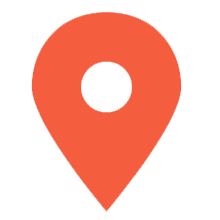 Day 5 : Jericho/Dead Sea/Jerusalem
This morning, visit the old Tel in Jericho, also known as the ancient Jericho, then continue to the Dead Sea – the lowest-altitude place on earth! You will have the chance to experience what it's like to float in the world's saltiest body of water. This relaxed West Bank town is considered by some to be the longest inhabited city in the world. On the way, make a stop in Bethany, known biblically as the site of the resurrection of Lazarus, to visit a local family for a home-cooked meal. Today you'll feast on maqluba – an 'upside-down' style dish consisting of chicken and vegetables. Afterwards, drive to Jerusalem via the famous Mount of Olives – an important pilgrimage site and home of the Garden of Gethsemane.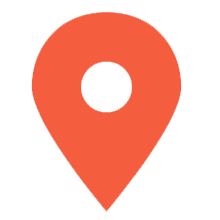 Day 6 : Jerusalem
Enjoy a full day tour of Jerusalem, starting with a walking tour of Via Dolorosa (the Way of the Cross) in the Old City. Stop at one of the city's favourite eateries and watch a master prepare mutabbaq – a stuffed pancake of Yemeni origin. Continue to the Church of the Holy Sepulchre to visit the Golgotha – where Jesus was crucified – and then down to the Tomb where he was buried. Walk through the spice market to the Jewish Quarter and witness the pilgrims at the Western Wall. For lunch today, sample the local hummus and falafel at one of the most famous places in the Old City. Afterwards, continue to Nachlaut for a tour of one of the oldest neighbourhoods in West Jerusalem, finishing at the renowned Machane Yehuda food market. The best way to tackle these wondrous food stalls is with a Machane Yehuda Bites Card – where you'll be able to sample a broad selection of foods while you wander. Alternatively, this area is ideal to just pull up a chair and grab an early dinner at one of the nearby restaurants, perhaps with some shakshuka – a North African dish served in a pan, consisting of eggs poached in a sautéed tomato, chilli and vegetable sauce.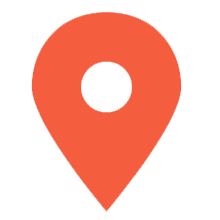 Day 7 : Jerusalem (Negev Desert)
After breakfast, head south into the Negev Desert to meet some food producers. Your first stop is a goat cheese farm. Next, be welcomed into the home of a Jewish resident of the Negev. Here we will gain insight into the life and food traditions of an Israeli in the desert. Lunch will be a feast of vegetarian dishes. After lunch, drive up to visit the Tomb of David Ben Gurion – the first prime minister of Israel and one of its founders. Before the drive back to Jerusalem, visit an ancient winery that dates back to the Nabatean era. In recent years, an Israeli couple replanted the winery along with other fruit trees, producing an interesting selection of wines and jams that are only sold in that farm. Arrive back in Jerusalem by evening for a well-deserved rest.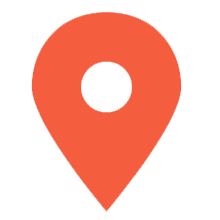 Day 8 : Jerusalem (Bethlehem)
Enjoy breakfast in one of the Old City's most beloved hummus restaurants. Take a short drive to World Heritage-listed Battir, where villagers continue to practice ancient agricultural methods. The village is surrounded by an impressive Roman-era system of stone-walled terraces and a unique irrigation system fed by seven springs. Continue on to the holy city of Bethlehem, and along the way, pass through a gap in the controversial separation wall that separates Israel from the West Bank. Once arrived and settled in, take a leader-led walking tour of this acclaimed city, passing Manger Square and the Church of the Nativity. This evening, join your group at an included barbecue dinner in town, where you'll try your hand at mincing your own meat the authentic way – with two huge cleavers! Take your food coma back to Jerusalem and settle in for the night.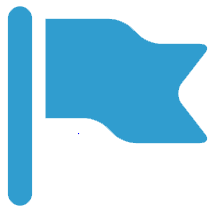 Day 9 : Jerusalem
With no activities planned for this morning after breakfast, you are free to leave at any time. However, that doesn't mean that your food adventures have to come to an end! If you would like to consider continuing your journey with a culinary escapade through Jordan, learn about Jordan Real Food Adventure by searching trip code 'EEZF' on the Intrepid website.
What's Included?
Meals
8 Breakfasts, 2 Dinners
Transport
Private Vehicle, taxi
Accommodation
Hotel (8 nights)
Included Activities
Bethlehem - Church of the Nativity & Shepherds' Field
Availability
Important Details
Joining Point
Yarden Boutique Hotel Tel Aviv
Yona HaNavi St 35,
Tel Aviv
ISRAEL
Phone: +972 77456 6038
Finishing Point
Holy Land Hotel
6 Rashid St.
East Jerusalem
Jerusalem
ISRAEL
Phone: 00972 2 6284841
Physical preparation
We recommend that you undertake regular aerobic exercise in the weeks before you travel, particularly if you are not in the habit of regular exercise. Walking, jogging, swimming or riding a bike are all good ways to increase your aerobic fitness, which will allow you to enjoy the trip to its fullest.
Alternate Joining point
For trips departing on the following dates, use this joining point.
18 Mar 2020 (EUZF200318), 22 Apr 2020 (EUZF200422), 17 Jun 2020 (EUZF200617), 26 Aug 2020 (EUZF200826), 02 Sep 2020 (EUZF200902), 16 Sep 2020 (EUZF2009162), 21 Oct 2020 (EUZF201021), 11 Nov 2020 (EUZF201111), 09 Dec 2020 (EUZF201209)
Hotel Metropolitan
11 Trumpeldor St
Tel Aviv
63803
ISRAEL
Phone: +972 35192727
Fax: +972 35172626
Alternate Finish point
For trips departing on the following dates, use this finish point.
18 Mar 2020 (EUZF200318), 22 Apr 2020 (EUZF200422), 17 Jun 2020 (EUZF200617), 26 Aug 2020 (EUZF200826), 02 Sep 2020 (EUZF200902), 16 Sep 2020 (EUZF2009162), 21 Oct 2020 (EUZF201021), 11 Nov 2020 (EUZF201111), 09 Dec 2020 (EUZF201209)
Gloria Hotel
33 Latin Patriarchate st.
Jaffa Gate
Jerusalem
ISRAEL
Phone: +972 2628 2431
Important information
1. A Single Supplement is available on this trip, please ask your booking agent for more information.
2. Following recent safety incidents we recommend that you check your government's advice for their latest information on travelling in Israel before your departure and ensure that your travel insurance covers you for all areas of your itinerary. We have links to prominent government travel advisories and regular updates on issues affecting this trip on our Travel Alerts page - www.intrepidtravel.com/au/travel-alerts
Group leader
All Intrepid group trips are accompanied by one of our group leaders. The aim of the group leader is to take the hassle out of your travels and to help you have the best trip possible. Intrepid endeavours to provide the services of an experienced leader however, due to the seasonality of travel, rare situations may arise where your leader is new to a particular region or training other group leaders.
Your leader will provide information on the places you are travelling through, offer suggestions for things to do and see, recommend great local eating venues and introduce you to our local friends. While not being guides in the traditional sense, you can expect them to have a broad general knowledge of the places visited on the trip, including historical, cultural, religious and social aspects. At Intrepid we aim to support local guides who have specialised knowledge of the regions we visit. If you were interested in delving deeper into the local culture at a specific site or location then your leader can recommend a local guide service in most of the main destinations of your trip.
Safety
Many national governments provide a regularly updated advice service on safety issues involved with international travel. We recommend that you check your government's advice for their latest travel information before departure. Please refer to our website's safety page for links to major travel advisories and updates on safety issues affecting our trip. We strongly recommend the use of a neck wallet or money belt while travelling, for the safe-keeping of your passport, air tickets, cash and other valuable items. Leave your valuable jewellery at home - you won't need it while travelling. Many of our hotels have safety deposit boxes, which is the most secure way of storing your valuables. A lock is recommended for securing your luggage. In addition to any included activities on your trip you'll have some free time to pursue your own interests, relax and take it easy or explore at your leisure. Our local representative may be able to assist you with available options in a given location, please note that any optional activities you undertake are not part of your Intrepid itinerary, and Intrepid makes no representations about the safety of the activity or the standard of the operators running them. Please use your own good judgement when selecting an activity in your free time. Please also note that our local representative has the authority to amend or cancel any part of the trip itinerary if it's deemed necessary due to safety concerns. For more details on the type of conditions and safety standards you can expect on your trip, please refer to Intrepid's operational safety policy on our website. We recommend that you take a moment to read through this information before travelling, and would appreciate any feedback on how well it's being implemented in the field:
https://www.intrepidtravel.com/safety-field
PETTY THEFT AND PERSONAL SAFETY: While travelling there is always the risk of pick-pocketing and petty theft, particularly in the more touristy cities. We recommend that you exercise caution when walking alone at night and encourage you to walk together and only on main, well-lit thoroughfares. Be particularly vigilant on public transport. Simple measures like carrying your day pack on your front, not hanging your bag over the back of your chair or on the floor and wearing a money belt will reduce any chance that your valuables should go missing.
TRAFFIC AND DRIVING ON THE OTHER SIDE OF THE ROAD: Depending on where you come from please note that drivers in this part of the world may drive on the opposite side of the road from what you are used to. Look both ways before crossing any road. Traffic can be a little more chaotic than you might be used to at home. Be aware!
Visas
Visas are the responsibility of the individual traveller. Entry requirements can change at any time, so it's important that you check for the latest information. Please visit the relevant consular website of the country or countries you're visiting for detailed and up-to-date visa information specific to your nationality. Your consultant will also be happy to point you in the right direction with acquiring visas. Visas can take several weeks to process, so familiarise yourself with any requirements as soon as you have booked your trip to allow for processing time.
ISRAEL:
Australia: No - not required
Belgium: No - not required
Canada: No - not required
Germany No - not required
Ireland: No - not required
Netherlands: No - not required
New Zealand: No - not required
South Africa: No - not required
Switzerland: No - not required
United Kingdom: No - not required
USA: No - not required
It is important to be aware that many Arab and Islamic countries deny entry to any person that has evidence of a visit to Israel. Syria, Iran, Libya and several other countries are included in this list. If you are planning to visit any of these countries with the same passport you must request that your Israeli 'tourist visa' be stamped on a loose leaf 'Form 17 L' instead of in your passport. Likewise, if entering Israel through the land borders with Jordan please ask the Jordanian officials not to stamp an exit stamp in your passport. If you have evidence in your passport of visits to certain Islamic countries, Israeli border officials will scrutinize you regarding the purpose of your visit to Israel. They can sometimes appear difficult and the delay can be lengthy however patience and a friendly demeanor are advised.
Why we love it
Feast on classic dishes in Israel's legendary local eateries, from a hearty shakshuka and fresh sabiach to an institution in Jerusalem's Old Town acclaimed for its silky hummus.
In between snacks, don't miss any of the sights and sounds of this diverse country. Take a dip in the famously salty Dead Sea, discover the Church of the Nativity in Bethlehem, and explore the Negev Desert.
Pay a visit to Zichron Yaakov and stop in at one of Israel's finest wineries. Enjoy a wine tasting and perhaps make some purchases to complement a picnic brunch in the nearby Rothschild Gardens.
Learn some age-old kitchen secrets while cooking up a storm with Druze villagers, and discover the country's 'Slow Food' network at an insightful cooking class with Palestinian women.
Embark on a full-day guided tour of Jerusalem, visiting the Church of the Holy Sepulchre, passing pilgrims at the Western Wall and tasting regional favourites at the Machane Yehuda market.
Is this trip right for you
This trip aims to give you an exciting, diverse and well-rounded experience of a country's cuisine. While we endeavour to cater for specific dietary requirements (let us know at time of booking), some meals and food activities are set in advance and may be difficult to adjust.
The West Bank is full of welcoming people, markets and food. It's also one of separation and hardship, however, so crossing through the area can be confronting. This is a politically sensitive region, and we do our best to provide a balanced overview. We ask that travellers keep an open mind when they visit.
As the days get warmer, temperatures can start to soar. From April to October, to avoid the midday heat, we start some days very early, e.g. 6 am. Though we try to make things as comfortable for you as possible, please be prepared for these conditions. It's not all hot desert days in Israel, as the winter months (December through to February) can be quite cold. Temperatures in northern parts of the country can drop to freezing overnight. Snowfall around these areas is also common. Be sure to pack clothes that will prepare you for varying temperatures especially during these months.
Sites can get congested during peak travel periods with coaches of large pilgrim groups. We do our best to plan our visits around these times but sometimes it is unavoidable. There may be delays, queue's and private services that prevent us from entering the site. Your trip leader will manage this as best as they can on the day.
Some of the sites we visit involve walking on rocky and/or steep hillsides, where there is often little or no shade. Comfortable walking shoes and a hat will make it easier to explore the sights.
Known as 'baksheesh' in the Middle East, tipping is an entrenched feature of the tourism industry. If you are satisfied with the services provided a tip – though not compulsory – is appropriate and always appreciated. While it may not be customary to you, it is of great significance to the people who will take care of you during your travels. Don't be taken back if this tipping culture is even more apparent here.
Israel and The Palestinian Territories is by no means a cheap destination and you should budget accordingly. The good news is that your expert local leader is on hand to help you uncover the best deals!
Health
All travellers need to be in good physical health in order to participate fully on this trip. When selecting your trip please make sure you have read through the itinerary carefully and assess your ability to cope with our style of travel. Please note that if, in the opinion of our group leader or local guide, any traveller is unable to complete the itinerary without undue risk to themselves and/or the rest of the group, Intrepid Travel reserves the right to exclude them from all or part of a trip without refund.
You should consult your doctor for up-to-date medical travel information or for any necessary vaccinations before departure. We recommend that you carry a first aid kit as well as any personal medical requirements as they may not easily be obtained at the locations on this trip. Please ensure that you are adequately prepared.
DRINKING WATER:
As a rule we recommend you don't drink tap water, even in hotels, as it contains much higher levels of different minerals than the water you may have at home. For local people this is not a problem as their bodies are used to this and can cope, but for visitors drinking the tap water can result in illness. Generally this isn't serious, an upset stomach being the only symptom, but it's enough to spoil a day or two of your holiday. Bottled water is widely available and your leader can recommend safe alternatives when available. Water consumption should be about three litres a day. Rehydration salts, motion sickness tablets, and diarrhoea blockers are available from many pharmacies.
Food and dietary requirements
While we will endeavour to cater to dietary requirements where possible, please note that many meals and food activities on Real Food Adventures are set in advance in order to deliver a well-rounded experience of a country's cuisine. In many countries, dietary restrictions are uncommon and not well understood. If you have dietary requirements and are concerned about whether this may impact on your ability to participate fully in all food-related activities on this trip, please contact your agent at time of booking for further information. If you have dietary requirements and/or food allergies, you must notify your booking agent prior to departure so it can be determined whether your dietary requirements can be met.
Meals & Beverages:
Please refer to the inclusions section for the included meals and food activities. Beverages (alcoholic and non-alcoholic) are not included with meals unless specified or part of a beverage tasting activity. 
Money matters
SPENDING MONEY:
When it comes to spending money on the trip, every traveller is a little different. You know your spending habits better than we do, so please budget a sensible amount for things like meals not included, drinks, shopping, optional activities and laundry. It's always better to bring a little more than you think you'll need. Also make sure you've read your trip details thoroughly so you know what's included in the trip price and what isn't. This should make budgeting a little easier. You'll find this info in the Inclusions section of your Essential Trip Information (that's this document).
ISRAEL
The official currency of Israel is the Shekel (ILS).
ATMs are by far the easiest way to access cash and are common throughout the main cities.
ATMs compatible with foreign debit cards are not always readily available in Israel. There is an ATM at Tel Aviv airport if you require Israeli currency on arrival. It is recommended to start the trip with enough spending money for the first few days.
Please note that you are responsible for your own visas and taxes. Please have these amounts available prior to departing the various countries.
BUDGET:
Please budget for additional meals and expenses while on your trip. We suggest EUR 250.00 for meals not included on this trip. Our suggestion is based on past traveller feedback but you may choose to spend more or less.
If you're happy with the services provided a tip - though not compulsory - is appropriate. While it may not be customary to you, it's of great significance to the people who will take care of you during your travels, inspires excellent service, and is an entrenched feature of the tourism industry across many Intrepid destinations.
The following amounts are per person suggestions based on local considerations and feedback from our past travellers:
Restaurants: Local markets and basic restaurants - round your bill up to the nearest US$1. More up-market restaurants we suggest 10% to 15% of your bill.
Driver: We suggest US$1-US$2 per day for drivers.
Your Tour Leader: You may also consider tipping your tour leader for outstanding service throughout your trip. The amount is entirely a personal preference, however as a guideline US$2-US$4 per person, per day can be used. Of course you are free to tip more or less as you see fit, depending on your perception of service quality and the length of your trip. Remember, a tip is not compulsory and should only be given when you receive excellent service.
In total, we recommend you budget approx US$5-US$10 per day of your trip to cover tipping.
Please don't tip with coins, very small denomination notes, or dirty and ripped notes. This is regarded culturally as an insult
CONTINGENCY FUNDS:
We try to plan for every eventuality, but there are still some things beyond our control. Please make sure you have access to an extra US$500 for emergencies (e.g. severe weather, natural disasters, civil unrest) or other events that result in unavoidable changes to the itinerary (e.g. transport strikes or cancellations, airport closures). Sometimes these things necessitate last minute changes to enable our trips to continue to run, and as a result there may be some extra costs involved.
The recommended amounts are listed in USD for the relatability of universal travellers, however the local currency is needed in the countries you are visiting.
What to take
What you need to bring will vary according to the trip style you have chosen, the countries you are visiting and when you are travelling. Generally speaking you should pack as lightly as possible. On the vast majority of our trips you are expected to carry your own luggage, although you won't be required to walk long distances with it (max 30 minutes). Many travellers carry their luggage in a backpack, although an overnight bag with a shoulder strap would suffice if you travel lightly. Smaller bags or backpacks with wheels are also convenient although we recommend your bag has carry straps. You'll also need a day pack/bag to carry water and a camera etc for day trips. Below we have listed the essentials for this trip:
https://www.intrepidtravel.com/packing-list
WATER BOTTLE: Please bring your own water bottle to refill along the way. The sale of bottled water contributes to an enormous environmental problem around the world. In addition to the water in bottles, the production of a 1 litre plastic bottle takes 2 litres of water and 200ml of oil. A large proportion end up in limited landfill or discarded in waterways and natural environments.
CLIMATE & CLOTHING: Please note that as a desert region, the Middle East can have extreme weather. Winter (approx. December to February) can be very cold. Consider bringing a sleeping bag, thermals, scarf, gloves and a warm jacket for travel in this period. Summer (approx. June to August) can be very hot. Although typically hotels do have air-conditioning it's not guaranteed that functioning air-conditioning will always be available.
A couple of rules
Everyone has the right to feel safe when they travel. We don't tolerate any form of violence (verbal or physical) or sexual harassment, either between customers or involving our leaders, partners or local people. Sexual relationships between a tour leader and a customer are strictly forbidden.
Use or possession of illegal drugs will not be tolerated on our trips. If you choose to consume alcohol while travelling, we encourage responsible drinking, and expect that you'll abide by the local laws regarding alcohol consumption.
The sex tourism industry is known to exploit vulnerable people and have negative consequences on communities, including undermining the development of sustainable tourism. For this reason, patronising sex workers will not be tolerated on our trips.
By travelling with us you are agreeing to adhere to these rules. Your group leader has the right to remove any member of the group for breaking any of these rules, with no right of refund.
If you feel that someone is behaving inappropriately while travelling with us, please inform your tour leader or local guide immediately. Alternatively, contact us on the emergency contact number detailed in the Problems and Emergency Contact section of this Essential Trip Information.
Feedback
After your travels, we want to hear from you! We rely on your feedback. We read it carefully. Feedback helps us understand what we are doing well and what we could be doing better. It allows us to make improvements for future travellers.
http://www.intrepidtravel.com/feedback/
Emergency contact
GENERAL ISSUES ON YOUR TRIP
While we always endeavour to provide the best possible holiday experience, due to the nature of travel and the areas we visit sometimes things can and do go wrong. Should any issue occur while you are on your trip, it is imperative that you discuss this with your group leader or our local representative straight away so that they can do their best to rectify the problem and save any potential negative impact on the rest of your trip.
We recognise that there may be times when your group leader/local partner may not be able to resolve a situation to your satisfaction - if this is the case, please ask the leader to speak to their direct manager.
You may also choose to provide details in your online feedback, which we ask you to complete within 30 days of the end of your trip. But we do ask you to be aware that it is very difficult for us to provide any practical help after the trip is complete.
For general contact details please use the following page: http://www.intrepidtravel.com/ourtrips/contact/
In the case of a genuine crisis or emergency, please contact our local office:
Intrepid's Local Operator: +972(0)58690 6428 OR+972(0)54721 4546
Responsible travel
When packing be aware that dress standards are conservative and you should dress accordingly. To respect the local culture and for your own comfort, we strongly recommend modest clothing. As a guideline, shoulders and knees at the minimum (and everything in between including midriff and cleavage) should be covered at all times. Wearing shorts and singlet tops is not appropriate and may well restrict your entry into sites of a religious nature, family homes, and will limit your local interaction opportunities in general. Loose, lightweight, long clothing is both respectful and cool in the predominantly warm climate.
http://www.intrepidtravel.com/ourtrips/rt/responsibletraveller
Accommodation notes
HEATING AND AIR-CONDITIONING:
As a desert region, this part of the world has extremes of weather. Winter months (approx December to March) can be very cold. All of our hotel accommodation contains suitable bedding, and simple light bedding is provided during camping activities such as an overnight felucca, desert camps or at the Red Sea Beach camp stay. Most of our travellers find the bedding provided here adequate, but for your own comfort and if you are particularly sensitive to the cold, consider bringing your own sleeping bag, thermals, scarf, gloves and a warm jacket. Some of our guesthouses / hotels don't supply heating. In many cases this would be a major financial and environmental strain on our hotels and the local towns. Summer (approx June to August) can be very hot everywhere we travel, which means that it can be quite uncomfortable for those not used to the heat. Not all our hotels have air-conditioning, and in those that do, it's not always functioning.
Travel insurance
Travel insurance is compulsory for all our trips. We require that, at a minimum, you are covered for medical expenses including emergency repatriation. We strongly recommend that the policy also covers personal liability, cancellation, curtailment and loss of luggage and personal effects.
When travelling on a trip, you won't be permitted to join the group until evidence of travel insurance and the insurance company's 24 hour emergency contact number has been seen by your leader.
If you have credit card insurance your group leader will require details of the participating insurer/underwriter, the level of coverage, policy number and emergency contact number rather than the bank's name and credit card details. Please contact your bank for these details prior to arriving in-country.
http://www.intrepidtravel.com/insurance.php
Your fellow travellers
As you travel on a group trip you will be exposed to all the pleasures and maybe some of the frustrations of travelling in a group. Your fellow travellers will probably come from all corners of the world and likely a range of age groups too. We ask you to be understanding of the various needs and preferences of your group - patience with your fellow travellers is sometimes required for the benefit of everyone's travel experience. Remember too that you have responsibilities to the group. If you are requested to be at a place at a certain time, ensure that you don't keep the rest of the group waiting. We have found time and time again that the very best trips we operate are those where the dynamics within the group work well - this takes just a little effort on your part. Due to privacy reasons we are unable to provide you with contact details and any personal information about your fellow travellers booked on your trip prior to departure.
SINGLE TRAVELLERS:
Our group trips are designed for shared accommodation and don't involve a compulsory single supplement. Single travellers share with people of the same gender in accommodation ranging from twin to multishare. Some of our itineraries have accommodation booked on a mixed gender share basis and where applicable this will be specified in our Essential Trip Information. On a selection of our trips, you have the option to pay a single supplement to ensure that you have your own accommodation (where available). Please note that this only applies to accommodation during the tour - pre-trip and post-trip accommodation will be booked on a single room basis.
Itinerary disclaimer
ITINERARY CHANGES:
Our itineraries are updated regularly throughout the year based on customer feedback and to reflect the current situation in each destination. The information included in this Essential Trip Information may therefore differ from when you first booked your trip. It is important that you print and review a final copy prior to travel so that you have the latest updates. Due to weather, local conditions, transport schedules, public holidays or other factors, further changes may be necessary to your itinerary once in country. The order and timing of included activities in each location may also vary seasonally to ensure our travellers have the best experience. Your tour leader will keep you up to date with any changes once on tour.
OPTIONAL ACTIVITIES:
A selection of optional activities that have been popular with past travellers are listed in the day-to-day itinerary. This isn't an exhaustive list and should be used as a guide only for some of what might be available. Prices are approximate, are for entrance only, and don't include transport to and from the sites or local guides unless indicated. All activities are subject to availability, and may be on a join-in basis. It may not be possible to do all the activities listed in the time available at each destination, so some pre-planning for what you are most interested in is advised. When it's recommended that travellers pre-book these activities, look for a note in the Special Information section of the day-to-day itinerary. For most, they can either be organised independently on the day, or let your leader know you are interested and they can assist.
Where activities are considered medium or high risk, we work with operators whose safety and credentials we have sighted and assessed. Although it is possible that you may find the same activity cheaper with another operator on the ground, we cannot vouch for the safety or quality of that operator. Medium and high risk activities not listed above have not been assessed by us and as such our staff and leaders are unable to assist you with organising these activities. Activities that contravene our Responsible Travel policies are also not listed. Please remember that the decision to partake in any activity not listed is at your own discretion and risk.
Accommodation
More from Israel
9 Days from$2,730
START: Tel Aviv
FINISH: Jerusalem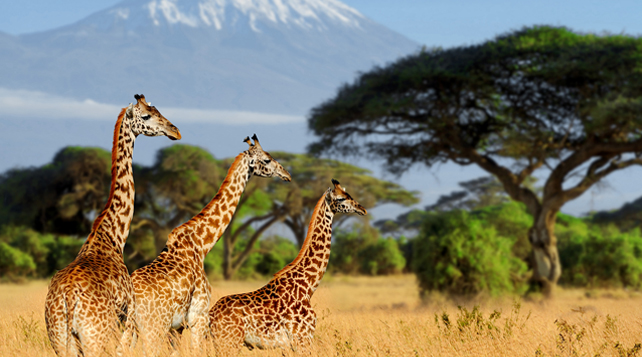 Kenya Safari!
Win a Classic African Adventure Tour to Kenya Overland Safari. Every NOVICA product purchased through the end of the year qualifies as an entry. Let the journey begin!