India South & North
Overview
Description
This extensive 29-day adventure through India takes you from bottom to top, revealing the icons and local secrets of this diverse country. Revel in the tropical climate, warm waters, and lush green landscapes of the south in places like Kochi, Puducherry, and Madurai. Then be dazzled by kaleidoscopic colours, Mughal grandeur, and the overt spirituality of the north in Jaipur and Agra. Travel from Kochi to Delhi and combine the slower delights of Kerala and Tamil Nadu with the rush and jumble of Uttar Pradesh and Rajasthan on our longest Original-style India tour.
Start: Kerala
Finish: Delhi
Ages: 15 - 99
Theme: Explorer
Accommodation: Deluxe permanent tent (1 night), Heritage Property (3 nights), Homestay (1 night), Hotel (16 nights), Jungle resort (1 night), Overnight sleeper train (1 night), Resort (2 nights)
Destination: Delhi
Highlights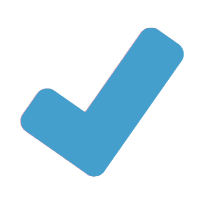 Explore seaside Mamallapuram on a bicycle tour, pedalling to the eighth-century Shore Temple and incredible seventh-century stone carving known as Arjuna's Penance.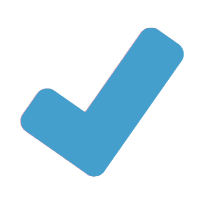 Carve through the iridescent hills of Ootacamund (Ooty) on the vintage Nilgiri Mountain Railway, then visit a lush tea plantation.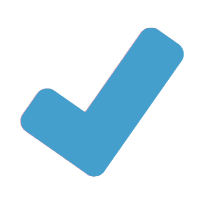 Spot tigers, elephants, sloths, and birds on safaris and nature walks in three of India's wildlife viewing hotspots – Mudumalai, Periyar, and Ranthambhore national parks.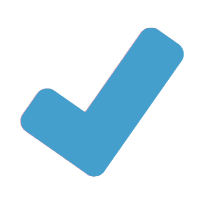 Cruise the winding backwaters of Kerala and further immerse yourself in life on the water with an island homestay in this idyllic region.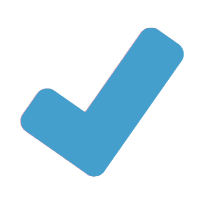 Learn about life in the Rajasthani desert on a walking tour around the bustling ghats and temples of Pushkar followed by lunch with a local family.
Itinerary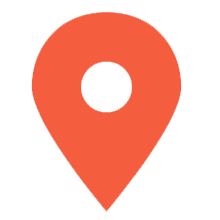 Day 1 : Kochi
Your Southern Indian adventure starts today in Kochi. Attend a welcome meeting at 6 pm with the travel group. Please look for a note in the hotel lobby or ask reception where it will take place. We'll be collecting insurance details and next of kin information at this meeting, so please ensure you bring these details to provide to your leader. If you're going to be late, please inform hotel reception. If you arrive into Kochi early, there are plenty of things to see and do. Once an important spice-trading centre, Kochi has been under Portuguese, Dutch and British rule at various times throughout history. Explore with one of our Urban Adventures, or wander down to the shore and seek out the huge Chinese fishing nets dotted along the coast of Fort Cochin.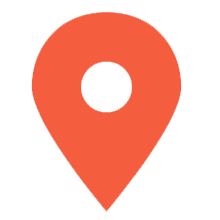 Day 2 : Kochi
This morning, explore Kochi on an orientation tour. Board a local ferry to Mattancherry and drop by the Dutch Palace, built by the Portuguese in the 16th century before it was renovated and presented to the Rajas of Cochin by the Dutch. Pay an optional visit to Paradesi Synagogue, the oldest active synagogue in the Commonwealth and home to many rare antiques. Then amble around the spice bazaars and antique stores of Fort Cochin. In the evening, experience a Kathakali performance. This Keralan dance is an ornately costumed display of storytelling, requiring complete control of the body.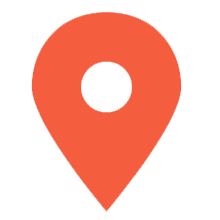 Day 3 : Ootacamund - Conoor
Most of today is spent travelling. Catch a three-and-a-half hour train to Coimbatore, before travelling by private vehicle to Ootacamund (approximately four hours). Often referred to as 'Snooty Ooty', it was here that the game of snooker was named and possibly invented. Stretch your legs exploring the town's Hindu temples or stroll through what almost feels like English countryside. Ooty is pleasantly mild in the summer but can get cold in winter, so make sure you come prepared with adequate clothing. We stay in nearby Conoor, where dinner is included at our accommodation tonight.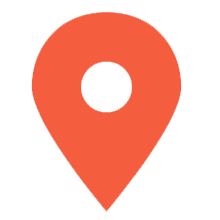 Day 4 : Ootacamund - Conoor
Today board Ooty's famous toy train for a ride along the Nilgiri Mountain Railway. Be sure to get a window seat for great views. In nearby Conoor, visit a tea plantation to learn about the history of tea production. Spend the rest of the day exploring Ooty's Botanical Gardens, which are home to over 650 species of plants and trees. Alternatively, embrace your romantic side with a boat ride on the lake.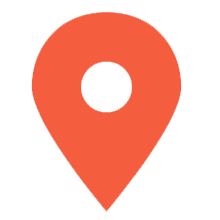 Day 5 : Mudumalai National Park - Masinagudi
Take a private vehicle for the short drive to Masinagudi today. Set against the backdrop of the Nilgiri mountains, Mudumalai National Park was once the Mysore Maharaja's private hunting ground. In 1974 it was brought under Project Tiger and is now one of the best game sanctuaries in India to observe wildlife in close proximity. Embark on a short safari in search of tigers, leopards, elephants, sloth bears, sambars, spotted deer and much more. There's also an amazing variety of birdlife in the park. Tonight's family-run accommodation in Masinagudi is mixed gender dormitory style with a common bathroom. This dorm room is only open to our groups.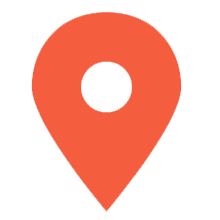 Day 6 : Mysore
Travel by private vehicle across the scenic Karnataka plains to Mysore, stopping to share a biryani lunch with our local friend Raju and his family. Mysore is an easy-going town with a pleasant climate, perfect for wandering around on foot. Your leader will provide an orientation tour for you to get your bearings. A visit to Mysore is incomplete without a look around Mysore Palace. One of the most ornate palaces in India, its interior is full of colour, mosaics and mirrors.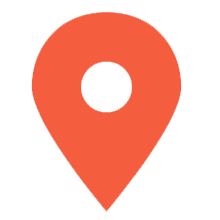 Day 7 : Mysore - Overnight train
This morning head out of Mysore and climb Chamundi Hill to the Sri Chamundeswari Temple, dedicated to the Hindu Goddess Durga. Continue on to the Keshava Temple in the small town of Somnathpur, an excellent example of Hoysala architecture. You'll also have some time to pay an optional visit to Tipu Sultan's mausoleum in Srirangapatna, or to return to Mysore for a palm reading or to catch a film at the local cinema. Tonight take an eleven-hour overnight sleeper train to Chennai.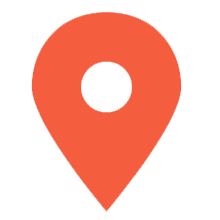 Day 8 : Mamallapuram
After arriving in Chennai, take a private vehicle along the scenic East Coast Road to Mamallapuram. Explore this ancient seaport town by bicycle, paying a visit to the 7th-century Shore Temple and the enormous bas-relief rock carving known as Arjuna's Penance. There will also be time to inspect the town's numerous mandapams (pillared temple pavilions), watch stonemasons at work or to relax at a beachside restaurant.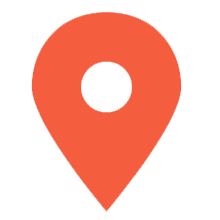 Day 9 : Auroville - Puducherry (Pondicherry)
Travel by private vehicle for five hours through palm trees and rice paddies to Puducherry (or Pondicherry), with a stopover at Auroville. Comprised of 80 rural settlements and home to over 1,500 residents, more than half of who are foreign nationals, the living project of Auroville is dedicated to unity and also houses the world's largest solid crystal. On arrival in Puducherry, join a group walking tour to see local temples, the Sri Aurobindo Ashram and the French Quarter. Once a French colony, you'll see evidence of French influence in Puducherry's architecture, its wide town squares and even in the uniforms of the police.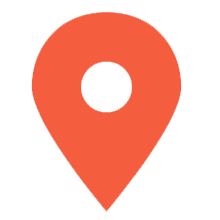 Day 10 : Madurai
Take a taxi to the railway station at Villapuram and board a train to the temple city of Madurai (approximately six hours). Madurai's Tamil roots stretch back 2,500 years, making it one of the oldest cities in India. Wander the lamp-lit labyrinth of the Sri Meenakshi Amman Temple, dedicated to the Lord Shiva and goddess Meenakshi. Visit the Gandhi Memorial Museum, which displays a detailed account of India's struggle for independence along with the bloodstained dhoti the famous leader wore when he was assassinated.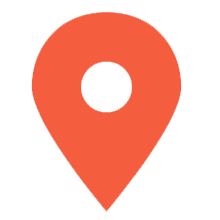 Day 11 : Periyar
This morning, travel by public bus along a winding road to the Periyar National Park. High in the ranges of the Western Ghats, the park is set among stunning scenery and is the most popular wildlife sanctuary in Southern India. In the evening, enjoy a tour of a local spice plantation.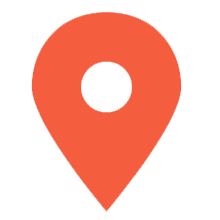 Day 12 : Periyar
Venture back into the Periyar Wildlife Sanctuary today for a guided nature walk. Encounters with animals in the wild are never guaranteed, and this is more of a jungle walk than an animal spotting tour, but look out for tiger tracks, spotted deer, Indian elephants or gaur – the world's largest species of buffalo. In the afternoon, unwind with an optional ayurvedic massage or just relax in this scenic setting.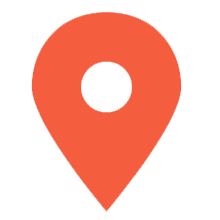 Day 13 : Kerala Backwaters
Travelling by private vehicle, pass through rubber, tea and coffee plantations on the way to the backwaters of Kerala. Board a boat to cross to the island village where you'll stay with a local family tonight. In the late afternoon, explore the island with a local English-speaking guide or your homestay host. This is great chance to meet locals and learn more about their unique way of life. Take a leisurely punt boat ride around the waterways and enjoy the scenery. In the evening, share stories and a traditional home-cooked Keralan meal with your host family.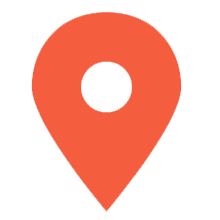 Day 14 : Kochi
Wake early, before crossing the backwaters by private boat to Alleppey. From here, take a two-hour local bus back to Kochi. The rest of the day is free for some last-minute sightseeing or shopping.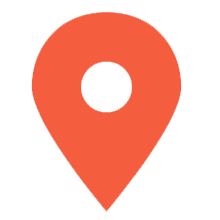 Day 15 : Delhi
Fly from Kochi to Delhi today for the second part of your India journey. Meet your new group and tour leader at a welcome meeting at 6pm tonight.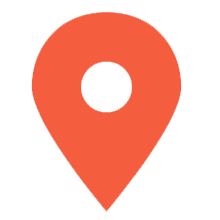 Day 16 : Delhi
In the morning, navigate the city's metro system to discover Old Delhi on a walking tour. Hitch a ride in a traditional cycle rickshaw through a typical Indian traffic jam in the streets around Chandni Chowk marketplace. Visit Delhi's oldest mosque of Jama Masjid, which is also India's largest. Escape from the frenetic pace of the city streets by ducking into a Sikh temple to observe a more spiritual side of this bustling metropolis.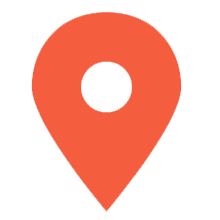 Day 17 : Agra
Travel to Agra by one of India's express air-conditioned trains (approx 3 hours/230km). Steeped in Mughal heritage, Agra has a wealth of gardens, temples and open rooftops. Visit the Taj Mahal and learn why Emperor Shah Jahan built it as a memorial to his wife Mumtaz. Buzz around Agra in a motorised rickshaw and explore inside the spectacular sandstone walls of the Red Fort, built to encompass the imperial city of the Mughal rulers in the 16th century. If you have time, move on to Akbar's Mausoleum to honour the great emperor.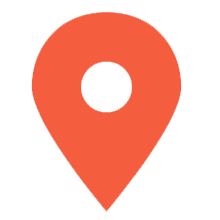 Day 18 : Madhogarh
Take a local bus to Bassi, a small town in the middle of rural Rajasthan (approx 4 hours/210km). Travel by private transport to your accommodation for the night (approx 45 min/20km) in Madhogarh. On a walk through the village, see craftspeople at work and meet the locals. In the evening, stay in the beautiful heritage property of Fort Madhogarh, which has belonged to one of Rahasthan's royal families for centuries. Dinner is included here tonight.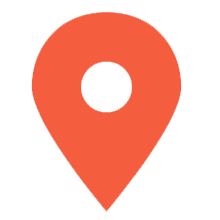 Day 19 : Jaipur
Travel on by private vehicle to Jaipur (approx 90min/50km). On arrival, take a walk around the 'Pink City' of Jaipur. Get among the crowds of the city's bazaars to shop for artisan goods and semi-precious stones. Set on a hilltop overlooking Maota Lake, visit the Amber Fort, an excellent example of Rajput architecture. The Sheesh Mahal inside the fort is a must-see. As the walls are completely covered in little mirrors, the hall illuminates with the light of a single match.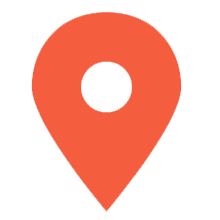 Day 20 : Jaipur
This morning, take an optional hot air balloon ride. Floating across the skyline of Jaipur in a hot air balloon can be a highlight of the trip. Travel by rickshaw to Hawa Mahal, also known as the 'Palace of the Winds'. Alternatively, head to Jaipur's Royal City Palace or the observatory of Jantar Mantar to see a collection of astronomical instruments. After a long day of exploration, perhaps head to the Raj Mandir Cinema to experience the glamour of a Bollywood film.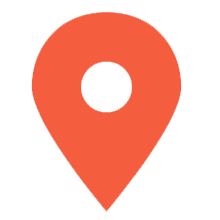 Day 21 : Ranthambhore National Park
Continuing by private vehicle, head to Ranthambhore (approximately 5 hours/200km). Ranthambhore National Park was once a famous hunting ground for the Maharajas of Jaipur, and was one of the original Project Tiger reserves. Explore the ruins of the park's 10th-century fort, and in the evening take a 4WD safari in search of tigers and other wildlife.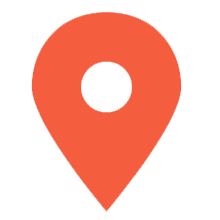 Day 22 : Bundi
Travel to Bundi by private vehicle (approx 4 hours/150km). Navigate Bundi's narrow streets on a walking tour. Wander through the downtown market and engage with the locals. Visit intricately carved baoris (step wells) and explore the 16th-century Bundi Palace (be sure to check out its famous murals). Another heritage stay awaits us tonight.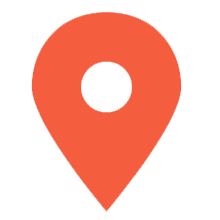 Day 23 : Paangarh
Cross the Chittorgarh countryside to Paangarh Lake, spending the night sleeping in a permanent tent camp. On arrival, unwind with a cup of chai while watching the sunset over the lake and serene Vindhya Range. Enjoy a view out to the 15th-century Pangarh Fort, perched atop a hill to the north side of the lake.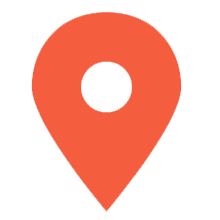 Day 24 : Bijaipur
Return to Bundi and take a slow train journey with local villagers (approximately three hours) to Bassi (same name as a previous destination, different place!) followed by a drive in an open-top jeep out into the countryside to visit pastoral villages. As the area is teeming with wildlife, your guide should be able to point out some native animals. While in the villages, perhaps get a temporary souvenir in the form of a henna tattoo. Enjoy a group meal of local Bassi cuisine in the evening, and relax in our heritage stay for the night.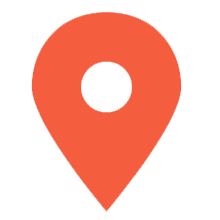 Day 25 : Udaipur
Our next journey by private vehicle takes us to Udaipur (approximately 4 hours/180km). Take a walk to soak up the city's hills, lakes and white marble palaces, or delve into its twisting alleys and bazaars filled with silver, leather goods and miniature paintings. A popular centre for artists, dancers and musicians, there's plenty to entertain you here.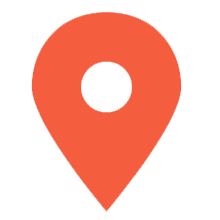 Day 26 : Udaipur
Visit Udaipur's City Palace, one of the largest royal palaces in India. Enjoy an optional boat ride on the famous Lake Pichola (seasonal) and marvel at the island palaces off Jag Nivas and Jag Mandir. In the evening, perhaps enjoy a traditional concert that combines seven traditional Rajasthani folk dances.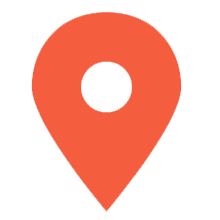 Day 27 : Pushkar
Take a six-hour air-conditioned train to Ajmer and then a private vehicle to your hotel in Pushkar. Enjoy a walking tour to visit the bustling ghats and temples around Pushkar Lake, and watch as the devout worship by the holy water. Share a meal with a local Pushkar family and learn about their life living in the desert.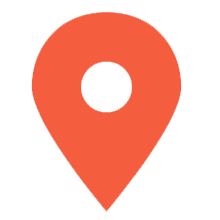 Day 28 : Pushkar - Delhi
Early risers can hike up to the Savitri Temple for amazing sunrise views over the town this morning. There might even be a steaming glass of chai waiting for you at the top if the chai man is there. You'll have free time to enjoy the rest of the morning in Pushkar. The Shatabdi Express train departs Ajmer around 2 pm for the trip back to Delhi, arriving at around 10:40 pm.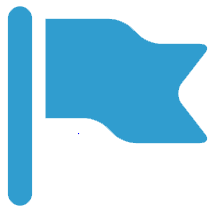 Day 29 : Delhi
There are no activities planned for the final day and you're able to depart the accommodation at any time.
What's Included?
Meals
7 Breakfasts, 5 Dinners
Transport
4x4 Safari Vehicle, Auto rickshaw, Boat, Bus, Cycle rickshaw, Ferry, Jeep, Metro, Overnight sleeper train, Private vehicle, Shuttle Bus, Taxi, Train, Van
Accommodation
Deluxe permanent tent (1 night), Heritage Property (3 nights), Homestay (1 night), Hotel (16 nights), Jungle resort (1 night), Overnight sleeper train (1 night), Resort (2 nights)
Included Activities
Pushkar - Home-cooked lunch
Important Details
Joining Point
Intrepid Kaleeveedu Lodge
1/387 Pattallam Road (near Police Quarters)
Kochi
Kerala
INDIA
Phone: +91 4842218980
Finishing Point
Hotel Taj Princess
15 A/25 WEA Ajmal Khan Road Opposite Jesa Ram Hospital
Karol Bagh
Delhi
110005
INDIA
Phone: +91 11 2574220
Alternate Finish point
For trips departing on the following dates, use this finish point.
15 Nov 2019 (HHSZC191115), 22 Nov 2019 (HHSZC191122), 13 Dec 2019 (HHSZC191213)
Hotel Swati Deluxe
17/A 32 WEA Gurudwara Road Opp Jessa Ram Hospital
Karol Bagh
Delhi
INDIA
Phone: +91 1 145 000 300
Important information
1. A single supplement is available for this trip and is applicable for all nights on tour with the exception of day 5 in Mudumalai National Park and the overnight train on day 7.
2. Intrepid requires a copy of your scanned passport bio page at time of booking to complete bookings for the  Ranthambhore National Park visit.
3. This trip travels back to Delhi on the afternoon of Day 28 arriving into the capital around 11 pm. Please do not book departure flights out until at least 4 am on Day 29 to allow for delays.
4. The Pushkar Camel Fair is held in late October or early November, please see the climate and seasonal information in the Trip Notes.
5. Hot air balloon flights are operated by Sky Waltz in Jaipur. Flights operate from September 1st to April 31st and last approximately 60 mins. Return transfers, tea and coffee plus light refreshments and a certificate of flight are included in the cost. You can register your interest and pay your tour leader at your joining meeting on day 1 of your trip. Payment must be made by cash in either INR/AUD/USD/GBP only and is USD$260pp (subject to change). Flights are subject to availability and weather conditions (tickets are fully refundable in case of bad weather).
6. E-visas are only available for entry of up to 60 days.
7. As this is a combination trip, your group leader and the composition of your group may change on Day 15.
8. The internal flight and transfers from Kochi to Delhi are NOT included. Please see details on day 15 of the trip. There are many direct or transit flights between COK-DEL daily.
Group leader
All Intrepid group trips are accompanied by one of our group leaders. The aim of the group leader is to take the hassle out of your travels and to help you have the best trip possible. Intrepid endeavours to provide the services of an experienced leader however, due to the seasonality of travel, rare situations may arise where your leader is new to a particular region or training other group leaders.
Your leader will provide information on the places you are travelling through, offer suggestions for things to do and see, recommend great local eating venues and introduce you to our local friends. While not being guides in the traditional sense, you can expect them to have a broad general knowledge of the places visited on the trip, including historical, cultural, religious and social aspects. At Intrepid we aim to support local guides who have specialised knowledge of the regions we visit. If you were interested in delving deeper into the local culture at a specific site or location then your leader can recommend a local guide service in most of the main destinations of your trip.
Safety
Many national governments provide a regularly updated advice service on safety issues involved with international travel. We recommend that you check your government's advice for their latest travel information before departure and ensure that your travel insurance covers you for all areas your itinerary covers. Please refer to our website's safety page for links to major travel advisories and updates on safety issues affecting our trips. We strongly recommend the use of a neck wallet or money belt while travelling, for the safe-keeping of your passport, flight tickets, cash and other valuable items. Leave your valuable jewellery at home - you won't need it while travelling. Many of our hotels have safety deposit boxes, which is the most secure way of storing your valuables. A lock is recommended for securing your luggage. Your leader will accompany you on all included activities, however during your trip you'll have some free time to pursue your own interests or relax and take it easy. While your leader will assist you with the available options in a given location, please note that any optional activities you undertake are not part of your Intrepid itinerary, and Intrepid makes no representations about the safety of the activity or the standard of the operators running them. Please use your own good judgement when selecting an activity in your free time. Please also note that your Leader has the authority to amend or cancel any part of the trip itinerary if it's deemed necessary due to safety concerns. For more details on the type of conditions and safety standards you can expect on your trip, please refer to Intrepid's operational safety policy on our website. We recommend that you take a moment to read through this information before travelling, and would appreciate any feedback on how well it's being implemented in the field:
https://www.intrepidtravel.com/safety-field
PETTY THEFT AND PERSONAL SAFETY: While travelling there is always the risk of pick-pocketing and petty theft, particularly in the more touristy cities. We recommend that you exercise caution when walking alone at night and encourage you to walk together and only on main, well-lit thoroughfares. Be particularly vigilant on public transport. Simple measures like carrying your day pack on your front, not hanging your bag over the back of your chair or on the floor and wearing a money belt will reduce any chance that your valuables should go missing.
TRAFFIC AND DRIVING ON THE OTHER SIDE OF THE ROAD: Depending on where you come from please note that drivers in this part of the world may drive on the opposite side of the road from what you are used to. Look both ways before crossing any road. Traffic can be a little more chaotic than you might be used to at home. Be aware!
SEAT BELTS: Please be aware that local laws governing transportation safety may differ from those in your home country and not all the transport which we use is able to provide seat belts.
Communications
WIFI
Generally WiFi is available in most parts of India and at most of the accommodation we use. It's usually free in public areas of hotels but some properties will charge for in room use. Please ask your tour leader or the specific hotel reception upon check in. Many restaurants and cafes (especially in tourist areas) offer customers free WiFi. Ask for the password when ordering.
Internet cafes are widespread in India and connections are usually reasonably fast, except in more remote areas.
MOBILE
You can purchase a SIM at the airport (or at kiosks everywhere) for use while travelling in India. Airtel or vodaphone are a good bet. SIMs are relatively cheap. You will need to usually provide 2 passport sized photos and a copy of your passport will be made.
MAIL
Posting airmail letters to anywhere overseas costs ₹25/15. International airmail postcards cost around ₹12. For postcards, stick the stamps on before writing, as the post office can give you as many as four stamps per card. The post office is always a fun adventure in India!
Visas
Visas are the responsibility of the individual traveller. Entry requirements can change at any time, so it's important that you check for the latest information. Please visit the relevant consular website of the country or countries you're visiting for detailed and up-to-date visa information specific to your nationality. Your consultant will also be happy to point you in the right direction with acquiring visas. Visas can take several weeks to process, so familiarise yourself with any requirements as soon as you have booked your trip to allow for processing time.
NATIONAL PARKS:
In order to obtain permits and safari bookings for national parks in India, we require a scanned colour copy of the bio page of your passport at the time of booking. Your safari arrangements cannot be completed without this information.
INDIA:
An E-Tourist Visa (eVT) visa on arrival is available for select nationalities including but not limited to the following: Australia, Canada, New Zealand, Germany, UK & USA. Passport holders from these countries can apply for an eVT to have their visa issued upon arrival at 16 major airports in India.
Please follow the instructions at - https://indianvisaonline.gov.in/evisa/tvoa.html and complete the application for your eVT.
IMPORTANT:
- Please be aware of strict conditions regarding application and travel (check under ELIGIBILITY section of the website).
- E-Tourist Visas are available for entry of up to 90 days. For residents of USA, UK, Canada and Japan e-Tourist Visas are available for up to 180 days. If you plan to be in India longer you will need to apply for a tourist visa at an Indian visa application centre in your home country.
- Please note that travellers entering India overland from Nepal are required to apply for a visa in advance their home country. Visas will NOT be issued on the Nepal/Indian border.
- The e-Tourist Visa DOES NOT apply to travellers entering India overland. Please check your trip notes if you are crossing a border between India and Nepal.
- Indian visas are difficult and time consuming to obtain in Nepal.
Tourist visas are available in Single and Multiple Entry. Be sure to check the date you require a visa from and the length of time you will need to cover, especially if you change countries during your trip.
For your visa application you need to include the following information under the local contact section towards the end of the application. :
PEAK India
25/3 East Patel Nagar
Delhi 110008
Phone: +91 11 4500 6400
Please note that this information can change at any time. Please always refer to https://indianvisaonline.gov.in/evisa/tvoa.html
This is the only official visa online site. There are many other mirror sites that are run by visa service companies or scammers and may not be reliable.
Why we love it
Explore seaside Mamallapuram on a bicycle tour, pedalling to the eight-century Shore Temple and incredible seventh-century stone carving known as Arjuna's Penance.
Carve through the iridescent hills of Ootacamund (Ooty) on the vintage Nilgiri Mountain Railway, then visit a lush tea plantation.
Spot tigers, elephants, sloths and birds on safaris and nature walks in all three of India's wildlife viewing hotspots – Mudumalai, Periyar and Ranthambhore national parks.
Cruise the winding backwaters of Kerala and further immerse yourself in life on the water with an island homestay in this idyllic region.
Learn about life in the Rajasthani desert on a walking tour around the bustling ghats and temples of Pushkar followed by lunch with a local family.
Is this trip right for you
Trains are a great way to see the countryside and get you away from the busy road system. Keep in mind that delays and cancellations are common, so a little patience will go a long way during your tour. This trip involves some long journeys by train, including overnight, so please read the itinerary carefully for travel time estimates.
From December to February, delays are more common, especially in the north of the country due to fog. It's not uncommon for trains to be delayed for up to 12 hours. Your tour leader in conjunction with our local office will advise any changes to the itinerary.
Sleeper trains are clean and air-conditioned. Beds are padded berths with sheets, pillow and blanket provided (although some people prefer to bring their own sleeping sheet). Please note that you may be sharing with locals of the same or opposite gender.
Part of travelling with Intrepid means respecting local cultures and sensibilities. That way you get the most out of your interactions with local people and environments. Please bring clothes that cover the arms and pants/skirts that go past the knees. A light scarf is also a good idea for covering shoulders and arms when it's hot.
It's important to prepare for hot sticky temperatures during the day and cooler climates in the evening, particularly in Ootacamund (AKA Ooty), Mudumalai and Periyar National Parks. Packing layers is one of the best ways to tackle this disparity in weather.
Health
All travellers need to be in good physical health in order to participate fully on this trip. When selecting your trip please make sure you have read through the itinerary carefully and assess your ability to cope with our style of travel. Please note that if, in the opinion of our group leader or local guide, any traveller is unable to complete the itinerary without undue risk to themselves and/or the rest of the group, Intrepid Travel reserves the right to exclude them from all or part of a trip without refund.
You should consult your doctor for up-to-date medical travel information or for any necessary vaccinations before departure. We recommend that you carry a first aid kit as well as any personal medical requirements as they may not easily be obtained at the locations on this trip. Please ensure that you are adequately prepared.
MOSQUITO-BORNE ILLNESSES:
Malaria is a risk in many parts of India, including major cities. Cases of dengue fever are reported, especially in the period after the monsoon. Other mosquito-borne diseases (including Japanese encephalitis, chikungunya fever and filariasis) also occur. Take preventative measures such as as wearing long clothing, using repellent and being indoors particularly around dusk and dawn. Consult a medical professional regarding prophylaxis against malaria. For more information, see the World Health Organisation's fact sheets: http://www.who.int/neglected_diseases/vector_ecology/mosquito-borne-diseases/en/
ZIKA VIRUS:
India is classified as an ongoing transmission zone for Zika, with confirmed cases in Tamil Nadu and Jaipur.  Basic precautions for protection from mosquito bites should be taken by people traveling to Zika transmission areas, especially pregnant women.
OTHER INFECTIOUS DISEASES:
Water-borne, food-borne, parasitic and other infectious diseases (including meningitis, cholera, typhoid, hepatitis, tuberculosis, diphtheria and rabies) are common in India. Tap water is not safe to drink. Home-made or unlabelled alcohol can be poisonous. Seek medical attention if you suspect food poisoning, if you have a fever or suffer from diarrhoea.
AIR POLLUTION:
During winter months (October-February), air pollution levels in parts of India can spike to hazardous levels. Severe pollution can increase the risk of respiratory problems. Those with pre-existing medical conditions, particularly heart and lung conditions, may be especially affected. Your leader can assist you to obtain a face mask if required.
INFLUENZA
Cases of influenza A(H1N1) are widespread in India during winter with a number of recent cases in Rajasthan. Discuss influenza vaccination requirements with your doctor or a travel health professional before departing and maintain good hygiene practices by covering your mouth and nose with a tissue when coughing, and washing your hands regularly. For more information, see the World Health Organisation's fact sheets: https://www.who.int/news-room/fact-sheets/detail/influenza-(seasonal)
AIR POLLUTION:
During winter months (October-February), air pollution levels in parts of India can spike to hazardous levels. Severe pollution can increase the risk of respiratory problems. Those with pre-existing medical conditions, particularly heart and lung conditions, may be especially affected.
Food and dietary requirements
While travelling with us you'll experience the vast array of wonderful food available in the world. Your group leader will be able to suggest restaurants to try during your trip. On our camping trips we often cook the region's specialities so you don't miss out. To give you the maximum flexibility in deciding where, what and with whom to eat, generally not all meals are included in the trip price. This also gives you more budgeting flexibility. As a rule our groups tend to eat together to enable you to taste a larger variety of dishes and enjoy each other's company. There's no obligation to do this though.
FOOD IN INDIA:
Food is a way of life in India. You can snack for a bargain or dine in the finest Indian restaurants. Generally you can eat very cheaply in India. There is a huge choice of restaurants and street stalls serving traditional and local Indian food. In bigger restaurants in areas frequented by more tourists there is a choice between Indian, Chinese and Western style food. Here's some ideas of what to try: https://www.intrepidtravel.com/adventures/best-food-in-india/
https://www.intrepidtravel.com/adventures/foodies-guide-south-india/
Please note that service in restaurants (especially with a group) can be quite slow so patience is a must.
India caters very well towards vegetarians and vegans with almost all restaurants having a veg and pure veg section of the menu. If in doubt please check with your tour leader. See our guide to eating vegan in India here: https://www.intrepidtravel.com/adventures/india-vegan-food-guide/
Your tour leader will be able to direct you towards restaurants that are known to have better hygiene, especially in tourist areas where they are travelling with our groups regularly. For some more advice on avoiding "Delhi belly", see our article here: https://www.intrepidtravel.com/adventures/how-to-avoid-delhi-belly-in-india/
Money matters
The official currency of India is the Indian Rupee (INR). It's symbol is ₹. The most convenient and cheapest way to obtain local currency in is via ATMs, which are readily available in most towns. Look for Bank of India or ICICI ATMs. Our experience has shown they are the most reliable ATMs to use for withdrawals. Cash shortages at ATMs can be a problem in rural areas. Foreign currency notes that are old, torn or faded can be very difficult to exchange, so please bring clean bills, and small denominations are most useful. The use of credit cards can be restricted, mainly to major hotels, shops and higher end establishments.
CONTINGENCY FUNDS:
We try to plan for every eventuality, but there are still some things beyond our control. Please make sure you have access to an extra US$500 for emergencies (e.g. severe weather, natural disasters, civil unrest) or other events that result in unavoidable changes to the itinerary (e.g. transport strikes or cancellations, airport closures). Sometimes these things necessitate last minute changes to enable our trips to continue to run, and as a result there may be some extra costs involved.
The recommended amounts are listed in USD for the relatability of universal travellers, however the local currency is needed in the countries you are visiting.
SPENDING MONEY:
When it comes to spending money on the trip, every traveller is a little different. You know your spending habits better than we do, so please budget a sensible amount for things like meals not included, drinks, shopping, optional activities and laundry. It's always better to bring a little more than you think you'll need. Also make sure you've read your trip details thoroughly so you know what's included in the trip price and what isn't. This should make budgeting a little easier. You'll find this info in the Inclusions section of your Essential Trip Information (that's this document).
Optional tipping kitty for this trip: 4000 INR per person
TIPPING
If you're happy with the services provided a tip - though not compulsory - is appropriate. While it may not be customary to you, it's of great significance to the people who will take care of you during your travels, inspires excellent service, and is an entrenched feature of the tourism industry across many Intrepid destinations.
Your Tour Leader:
You may consider tipping your tour leader for outstanding service throughout your trip. The amount is entirely a personal preference, however as a guideline US$3-US$5 per person (in local currency), per day can be used. Of course you are free to tip more or less as you see fit, depending on your perception of service quality and the length of your trip. Remember, a tip is not compulsory and should only be given when you receive excellent service. Please don't tip with coins, very small denomination notes, or dirty and ripped notes. This is regarded culturally as an insult
Commissions:
The receipt of commissions or kickbacks in exchange for recommending particular shops or services is ingrained in the culture of the tourism industry. Rather than turning a blind eye to this unavoidable issue in some areas, we have established a centralised fund whereby contributions from recommended suppliers are collected and distributed back into the business. We aim to provide the best value trips in the market, and this fund assists in keeping operating costs and trip prices low to you. A priority in establishing this fund is that the experience of our traveller - you - is not compromised in any way. Please let us know via the feedback form completed after your trip if we are successfully meeting this objective.
Optional Tipping Kitty:
On Day 1 your tour leader will discuss with you the idea of running a group tipping kitty, whereby everybody contributes an equal amount and then your tour leader pays the tips for drivers, local guides, and hotel staff (excludes restaurant tips). The leader will keep a running record of all monies spent which can be checked at any time, and any money remaining at the end of the tour returned to group members. This is often the easiest way to avoid the hassles of needing small change and knowing when and what is an appropriate amount to tip. Participation in this kitty at your own discretion, and you are welcome to manage your own tipping separately if you prefer. Please note the tipping kitty excludes tips for your tour leader.
What to take
MAIN LUGGAGE What you need to bring will vary according to when you are travelling. Generally speaking, we recommend you pack as lightly as possible and make sure that you are able to carry and lift your own luggage, and walk with it for short distances including up and down stairs and in busy train stations. Our travellers usually find the smaller their luggage is, the more they enjoy the trip not having to worry about carrying heavy bags! Aim to keep your main luggage under 15kg. Small, wheeled suitcases that can also easily be picked up and carried are the best for travel in this part of the world, although if you prefer, a back pack is also fine. If you are taking overnight trains, or primarily using public transport then the smaller your luggage the easier it will be to store under or above bunks. DAY PACK A day pack for carrying essentials when exploring destinations as well as for short overnight stays will be useful. On overnight trains packing this with the essentials you need to access during the trip will also be very useful. Below are some ideas and helpful tips on what you specifically need for this trip. ESSENTIALS: - Lightweight clothing. A mixture of lightweight clothing and warm layers. Clothes should be easy to wash and dry. Maybe bring a change of smart clothes for dinner in bigger cities. Clothing that covers arms and pants/skirts that go past the knee for entry into local temples. - Closed-in shoes (to protect from cuts/scratches/insect bites on city and countryside walks) - Sun protection - hat, sunscreen, sunglasses RECOMMENDED: - India can get very cold (ie. below zero!) during winter (Dec to Feb). Many hotels in India do not have central heating. A good quality down jacket and layers are recommended at this time of year. Its not just in the north thats cold, the hill stations in th south are surprisngly cold too in winter. - Personal medical kit, we recommend you carry items such as mild pain killers, electrolytes, Band-Aids and insect repellent. - Water bottle. At least 1.5litre capacity. The sale of bottled water contributes to an enormous environmental problem around the world. A large proportion end up in limited landfill or discarded in waterways and natural environments. - Camera with spare batteries. Our trips have access to power to recharge batteries for phones and cameras most days but we recommend you take a spare battery for your camera. - A small chain and padlock for overnight trains is handy to keep your luggage safe and secure. OPTIONAL: - Sleeping bag. Useful for camping, overnight trains and poorly heated hotels, during the winter months of Dec - Feb - Sleep sheet. - Ear plugs/eye mask - A good book, a journal and music player - Binoculars for spotting wildlife OTHER USEFUL THINGS TO TAKE - reusable shopping bag for buying supplies for long journeys - slippers or flip flops - torch/flashlight - travel wipes - small towel - head scarf for women (for when entering temples or mosques) OTHER THINGS TO CONSIDER - check weather in destinations you are travelling to online a few days before you go to make sure you pack appropriate clothing - laundry facilities may not be available in all destinations, so make sure you have a few cycles of clothes to tide you over until your next chance to wash VALUABLES: Please try to avoid bringing unnecessary valuables, and use your hotel safe. It's also a good idea to purchase a money belt or pouch that is easily hidden. We strongly recommend that you photocopy/scan all important documents e.g. air tickets, passport, vaccination certificate, etc. and keep the copies separate from the originals. MORE! If you need some further tips for packing, you can always check out our ultimate packing list.
https://www.intrepidtravel.com/packing-list
Climate and seasonal
INDIA SEASONS:
As a general rule have a look online to check the weather in India just before you are about to travel. This gives you a clearer understanding of what to pack. Here are some general ideas of seasons in India:
December to March:
Pleasant weather – warm days, cool nights.
December and January bring chilly nights in the north.
Fog can delay trains travelling across the north of the country
Temperatures climb steadily from February.
April to June:
April is already hot; May and June are really hot and dry.
From June, the monsoon sweeps from south to north, bringing high temperatures and humidity
Cooler in the hills and mountains across the country
July to November:
Monsoon continues until November.
The southeast coast and southern Kerala see heavy rain from October to early December.
MONSOON:
Travel in rural areas during the monsoon season can be hazardous. Monsoon rains cause flooding and landslides that can cut off some towns and villages for days. It is not unusual for trains to be delayed or cancelled resulting in itinerary changes or for activities in towns near to rivers and lakes (ie Varanasi) to need to be changed during this time of year. During the monsoon, excessive rainfall can see the river Ganges rise to unsafe levels. This may cause the suspension of all water related activities by local government. At this time of year walking along the Ghats can also be dangerous. Your tour leader will be able to advise you locally on any changes.
WINTER:
Winter in India can be colder than you might expect and as this is not peak travel season hotels in some regions may not have adequate heating. In these months you may like to bring thermals for sleeping.
PUSHKAR CAMEL FAIR:
The Pushkar Camel Fair is undoubtedly one of the most vibrant festivals in India. Dates can vary from those published, but at the time of writing the Fair was scheduled for 4-12 November 2019 & 22-30 November 2020. The Fair originated as a livestock fair (ie. for buying and trading animals for work and meat) and some of the events today still involve selling, dressing up, parading, racing, and performing camels. Some past travellers have raised animal welfare concerns in witnessing these events. However, camels are only one part of the Fair. There are also carnival style events involving musicians, magicians, acrobats, dancers. Our favourite is the moustache competition! Many religious rituals take place during this time and there are plenty of regional handicrafts and souvenirs for sale, all of which make it a fascinating time to be in Pushkar.
RANTHAMBHORE NATIONAL PARK
In 2015 Intrepid returned to Ranthambhore National Park after suspending our visits in 2014 due to vehicle safety concerns. The majority of vehicles have now been assessed and upgraded. Safety of our travellers is our highest concern and your tour leader has the authority to cancel or reschedule the jeep safari if they believe that vehicles available do not meet our safety expectations.
A couple of rules
Everyone has the right to feel safe when they travel. We don't tolerate any form of violence (verbal or physical) or sexual harassment, either between customers or involving our leaders, partners or local people. Sexual relationships between a tour leader and a customer are strictly forbidden.
Use or possession of illegal drugs will not be tolerated on our trips. If you choose to consume alcohol while travelling, we encourage responsible drinking, and expect that you'll abide by the local laws regarding alcohol consumption.
The sex tourism industry is known to exploit vulnerable people and have negative consequences on communities, including undermining the development of sustainable tourism. For this reason, patronising sex workers will not be tolerated on our trips.
By travelling with us you are agreeing to adhere to these rules. Your group leader has the right to remove any member of the group for breaking any of these rules, with no right of refund.
If you feel that someone is behaving inappropriately while travelling with us, please inform your tour leader or local guide immediately. Alternatively, contact us on the emergency contact number detailed in the Problems and Emergency Contact section of this Essential Trip Information.
Feedback
After your travels, we want to hear from you! We rely on your feedback. We read it carefully. Feedback helps us understand what we are doing well and what we could be doing better. It allows us to make improvements for future travellers.
http://www.intrepidtravel.com/feedback/
Emergency contact
GENERAL ISSUES ON YOUR TRIP
While we always endeavour to provide the best possible holiday experience, due to the nature of travel and the areas we visit sometimes things can and do go wrong. Should any issue occur while you are on your trip, it is imperative that you discuss this with your group leader or our local representative straight away so that they can do their best to rectify the problem and save any potential negative impact on the rest of your trip.
We recognise that there may be times when your group leader/local partner may not be able to resolve a situation to your satisfaction - if this is the case, please ask the leader to speak to their direct manager.
You may also choose to provide details in your online feedback, which we ask you to complete within 30 days of the end of your trip. But we do ask you to be aware that it is very difficult for us to provide any practical help after the trip is complete.
For general contact details please use the following page: http://www.intrepidtravel.com/ourtrips/contact/
In case of a genuine crisis or emergency, transfer or accommodation issues, you can reach our local India Intrepid office on their 24 hour number:
Intrepid Emergency contacts: +91 9999 005 019
Responsible travel
Our Responsible Travel Policy outlines our commitment to preserving the environment, supporting local communities, protecting the vulnerable and giving back to the places we travel. All our trip leaders, suppliers and staff are trained on these principles, and are core to us delivering sustainable, experience-rich travel.
Explore the different parts of our Responsible Travel Policy by visiting:
https://www.intrepidtravel.com/responsible-travel
http://www.intrepidtravel.com/ourtrips/rt/responsibletraveller
ELEPHANT PERFORMANCES & ELEPHANT RIDING:
While we respect each individual's decisions while travelling, Intrepid does not include elephant rides or unnatural performance activities on any itinerary, and we recommend you bypass these activities should they be offered to you during your stay. Professional wildlife conservation and animal welfare organisations, including World Animal Protection advise that contrary to common belief, captive elephants remain wild animals and despite good intentions, unfortunately many venues are unable to provide the appropriate living conditions elephants require and this ultimately impacts their well-being. While there is some merit in the argument that the money you pay for the activity goes towards keeping the elephants and their mahouts employed, we know that it also fuels demand for elephants to be captured in the wild or captive bred. We thank you for your support in improving the welfare of these majestic creatures. Further information is available on the below link:
http://www.intrepidtravel.com/au/elephants-welfare
Accommodation notes
ACCOMMODATION:
Some of the accommodation along the way is basic or simple, staying in local guesthouses and homestays. Some may have shared bathroom faciluties with cold water only. We use a mixture of air-conditioned and non-air-conditioned rooms. Some areas of India experience daily load shedding. This is where the power may be turned off at certain times of the day and usually occurs for a few hours in early afternoon. Most hotel properties have a restaurant or cafe serving local meals. Many restaurants and hotels do not serve alcohol for religious reasons or due to local laws. 
SHOWERS:
Showers at some hotels only have hot water at peak times (usually morning and evening). Outside of these times you may need to speak to reception to obtain hot water.
ROOM ISSUES:
If you have any issues with your room, please speak to the hotel and your tour leader right away rather than your travel agent so that the problem can be addressed without delay.
OCCASIONAL ALTERNATIVE ACCOMMODATION
The style of accommodation indicated in the day-to-day itinerary is a guideline. On rare occasions, alternative arrangements may need to be made due to the lack of availability of rooms in our usual accommodation. A similar standard of accommodation will be used in these instances.
TWIN SHARE / MULTI SHARE BASIS
Accommodation on this trip is on a twin/multishare basis. Please note there may be times where facilities will be shared rather than ensuite and rare occasions when you share a room with passengers travelling on a different Intrepid trip than your own.
CHECK-IN TIME
Throughout the trip we request that our hotels prepare rooms in time for our arrival, especially if we're arriving prior to normal check-in time. However this isn't always possible which means we won't be able to check-in immediately on arrival at some hotels. Instead, we can store our luggage and explore our new destination.
PRE/POST TRIP ACCOMMODATION
If you've purchased pre-trip or post-trip accommodation (subject to availability), you may be required to change rooms from your trip accommodation for these extra nights.
SLEEPER TRAINS IN INDIA:
Sleeper trains are clean and air-conditioned (fan-cooled at times), a great way to travel long distances and still get maximum time in each place. Depending on the route, we travel 2AC or 3AC class as not all classes are available on all routes. Due to the complexity of the ticket purchasing system and high demand for tickets, we are unable to offer upgrades to other classes.
Second Class or 2 Tier AC (2AC) carriages have 4 berths in the compartment section and 2 berths in the aisle bay and individual reading lights. Third Class or 3 Tier AC (3AC) has 6 berths in the compartment and 2 in the aisle bay. Both have curtains for privacy. There are no sinks or charging points in these classes. During the day, bunks are folded away and serve as seats. Toilet facilities are located at either end of the carriage. There is usually an Indian style squat toilet at one end and a western style toilet at the other. You will need your own toilet paper or tissues and cleanliness will depend on the number of people using them. 
Beds are padded bunks, with sheets, pillow and blanket provided. Some people prefer to bring and use their own sleeping sheet. Your luggage travels with you on the train, so packing light will make your journey more comfortable.
Many trains have a dining carriage or a food/snack cart that is brought through the carriages. There are also plenty of vendors selling tea, coffee, water and snacks during the journey, although the hygiene may not be up to standards you are used to at home.
Please note you may be sharing with other members of your group or locals on a mixed gender basis. Tickets are booked on a real name basis using your passport details. We book for all members of the group at the same time, but unfortunately this is no guarantee that we will be accommodated all together on the train. Your leader will do their best to swap with other travellers to allow people who booked together to travel together, but please be aware that this is not always possible. We may at times ask male travellers to swap with solo female travellers for safety considerations.
Travel insurance
Travel insurance is compulsory for all our trips. We require that, at a minimum, you are covered for medical expenses including emergency repatriation. We strongly recommend that the policy also covers personal liability, cancellation, curtailment and loss of luggage and personal effects.
When travelling on a trip, you won't be permitted to join the group until evidence of travel insurance and the insurance company's 24 hour emergency contact number has been seen by your leader.
If you have credit card insurance your group leader will require details of the participating insurer/underwriter, the level of coverage, policy number and emergency contact number rather than the bank's name and credit card details. Please contact your bank for these details prior to arriving in-country.
http://www.intrepidtravel.com/insurance.php
Your fellow travellers
As you travel on a group trip you will be exposed to all the pleasures and maybe some of the frustrations of travelling in a group. Your fellow travellers will probably come from all corners of the world and likely a range of age groups too. We ask you to be understanding of the various needs and preferences of your group - patience with your fellow travellers is sometimes required for the benefit of everyone's travel experience. Remember too that you have responsibilities to the group. If you are requested to be at a place at a certain time, ensure that you don't keep the rest of the group waiting. We have found time and time again that the very best trips we operate are those where the dynamics within the group work well - this takes just a little effort on your part. Due to privacy reasons we are unable to provide you with contact details and any personal information about your fellow travellers booked on your trip prior to departure.
SINGLE TRAVELLERS:
Our group trips are designed for shared accommodation and don't involve a compulsory single supplement. Single travellers share with people of the same gender in accommodation ranging from twin to multishare. Some of our itineraries have accommodation booked on a mixed gender share basis and where applicable this will be specified in our Essential Trip Information. On a selection of our trips, you have the option to pay a single supplement to ensure that you have your own accommodation (where available). Please note that this only applies to accommodation during the tour - pre-trip and post-trip accommodation will be booked on a single room basis.
Itinerary disclaimer
ITINERARY CHANGES:
Our itineraries are updated regularly throughout the year based on customer feedback and to reflect the current situation in each destination. The information included in this Essential Trip Information may therefore differ from when you first booked your trip. It is important that you print and review a final copy prior to travel so that you have the latest updates. Due to weather, local conditions, transport schedules, public holidays or other factors, further changes may be necessary to your itinerary once in country. The order and timing of included activities in each location may also vary seasonally to ensure our travellers have the best experience. Your tour leader will keep you up to date with any changes once on tour.
OPTIONAL ACTIVITIES:
A selection of optional activities that have been popular with past travellers are listed in the day-to-day itinerary. This isn't an exhaustive list and should be used as a guide only for some of what might be available. Prices are approximate, are for entrance only, and don't include transport to and from the sites or local guides unless indicated. All activities are subject to availability, and may be on a join-in basis. It may not be possible to do all the activities listed in the time available at each destination, so some pre-planning for what you are most interested in is advised. When it's recommended that travellers pre-book these activities, look for a note in the Special Information section of the day-to-day itinerary. For most, they can either be organised independently on the day, or let your leader know you are interested and they can assist.
Where activities are considered medium or high risk, we work with operators whose safety and credentials we have sighted and assessed. Although it is possible that you may find the same activity cheaper with another operator on the ground, we cannot vouch for the safety or quality of that operator. Medium and high risk activities not listed above have not been assessed by us and as such our staff and leaders are unable to assist you with organising these activities. Activities that contravene our Responsible Travel policies are also not listed. Please remember that the decision to partake in any activity not listed is at your own discretion and risk.
Accommodation
Deluxe permanent tent (1 night),Heritage Property (3 nights),Homestay (1 night),Hotel (16 nights),Jungle resort (1 night),Overnight sleeper train (1 night),Resort (2 nights)
More from India
29 Days from$3,170
START: Kerala
FINISH: Delhi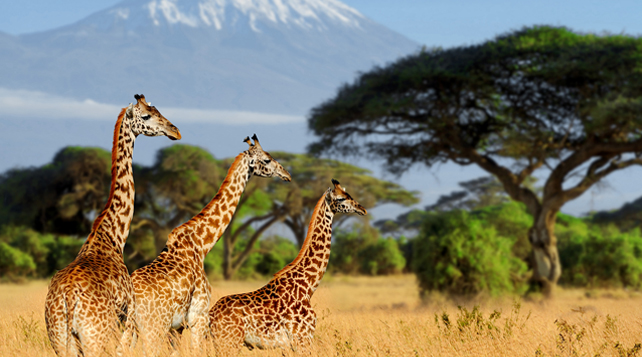 Kenya Safari!
Win a Classic African Adventure Tour to Kenya Overland Safari. Every NOVICA product purchased through the end of the year qualifies as an entry. Let the journey begin!