Galapagos at a Glance: Southern Islands (Grand Daphne)
6 Days from $3,425
START: Quito
FINISH: Quito
AGES: 15 - 80
THEME: Sailing, Wildlife
Overview
Description
Welcome to the Galapagos Islands, guaranteed to fill even the most well-travelled adventurers with a sense of awe and wonder. Be enchanted by pink flamingos in the lagoons of Isla Floreana, sunbathe with sea lions along Gardner Beach, hike along the spectacular green shoreline of Punta Cormorant and snorkel, well, everywhere. This active 6-day tour is a short and sweet introduction to the famed archipelago, the perfect addition to any South American adventure.
Start: Quito
Finish: Quito
Ages: 15 - 80
Theme: Sailing, Wildlife
Accommodation: Hotel (2 nights) Overnight boat (3 nights)
Destination: Quito
Highlights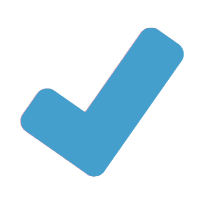 Pink flamingos, red-throated frigates and blue-footed boobies will have you craning your neck, snapping photos and contemplating a career in ornithology.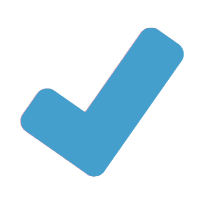 Snorkel through the underwater wonderland of Devil's Crown, the formerly volcanic crater that is now home to turtles, rays and sharks.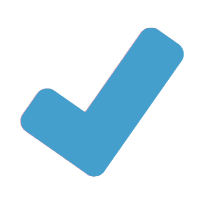 Have an up-close encounter with the lumbering gentle giant that is the Galapagos tortoise, both captive and in the wild.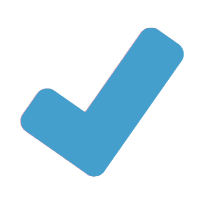 This 6-day tour is a short and sweet introduction to the famed archipelago, the perfect addition to any South American adventure.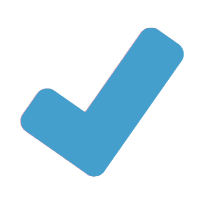 An itinerary that strikes the perfect balance between active adventure on land and relaxing evening on Le Grande Daphne, our brand-new motor yacht.
Itinerary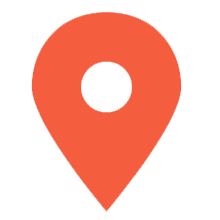 Day 1 : Quito
The adventure gets under way in Quito, Ecuador's sprawling but refined capital city. A welcome meeting will be held this evening at either 5 pm or 6 pm, but aside from that you are free to check out the city on your own today. If you arrive with time to spare, perhaps head to Quito's Old Town and pick one (or more) of the 30 churches to explore.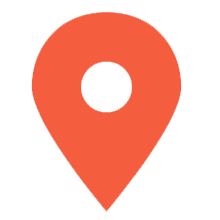 Day 2 : Isla Baltra/Santa Cruz Highlands
Rise and shine! An early start is necessary this morning to make it to the Galapagos with time to play today. This could mean leaving as early as 4.30 am, and an Intrepid representative will confirm the exact departure time during the welcome meeting on day 1. Transfer to Mariscal Sucre International Airport (aka Quito Airport), enjoying a boxed breakfast en route. On arrival in the Galapagos, collect your luggage and meet your naturalist guide in the arrival hall. The action starts straight away with a journey into the highlands of Isla Santa Cruz, into the misty forests filled with unique scalesia. If you're lucky, this could be your first sighting of giant tortoises in the wild, different species of Darwin finches and the world-famous woodpecker and warbler finches. Enjoy lunch in the highlands, then travel to Puerto Ayora and transfer to your boat – Le Grande Daphne. Settle into your assigned cabin, meet the crew and listen to a safety briefing. With the formalities out of the way, maybe head up to the deck with some of your fellow travellers and get to know each other over a drink or two.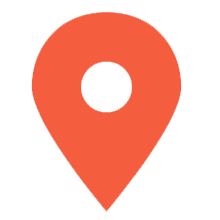 Day 3 : Isla Floreana
Discover the quirky maritime history of Post Office Bay, home of the oldest postal system in the Americas. There's a post box here that was first built by 18th-century whalers and is still in use today. Perhaps leave a letter to be collected by another traveller, or have a look for one that you can deliver. Snorkelling and a Zodiac ride are also included in this outing. Afterwards, head ashore at Punta Cormorant where the sand is made up of fine olivine crystal, a glassy volcanic mineral that gives the beach an olive-green colour. Sea lions can usually be seen lounging and socialising along the shore. Explore a little more of the island on a 1-kilometre walk, passing waterbird-filled lagoons and finishing at an Eastern Pacific green turtle nesting site. Later you'll have the opportunity to snorkel in famous Devil's Crown. This eroded volcanic cone is a popular roosting site for seabirds such as boobies, pelicans and frigates. Red-billed tropicbirds can also be seen nesting in the rocky crevices. Those who snorkel here might see rays, sharks, sea lions and turtles. Sail overnight to Isla Espanola. Estimated travel time/distance: Puerto Ayora to Isla Floreana: 4 hours (32 nautical miles) Punta Comorant (Isla Floreana) to Punta Suarez: 6.5 hours (52 nautical miles)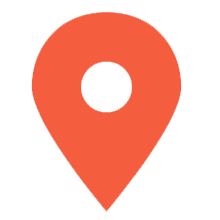 Day 4 : Isla Espanola
Land at Punta Suarez on Isla Espanola, one of the most attractive locations in the Galapagos, home to a large and varied wildlife population. A hike along rocky trails (approximately 3 km) takes you to a clifftop viewpoint that affords magical panoramas. Boobies line the rocky shoreline below, while frigate birds can be seen overhead. Enormous male sea lions lounge nearby, and albatross use the cliffs as their 'runway', getting airborne on the southeast winds. If you're lucky you might spot the elaborate courtship rituals performed by albatrosses before the female chooses her lifelong mate. Next, head to Bahia Gardner, one of the most beautiful beaches in the Galapagos Islands. It's full of sea lions and hood mockingbirds. Enjoy a short walk (approximately 1 km) along the beach, then snorkel up and explore off shore. Reef sharks, turtles and many species of tropical fish (such as surgeon and angelfish) make their home along the islands shore. Small white-tipped reef sharks are also often spotted resting under the rocks. Estimated travel time/distance: Punta Suarez to Bahia Gardener: 45 minutes (5 nautical miles) Bahia Gardener to Leon Dormido: 5 hours (8 nautical miles)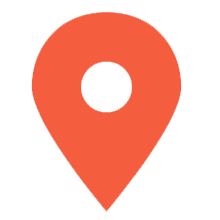 Day 5 : Isla San Cristobal
Rise and shine! A very early start is necessary in order to make the most of this morning in the Galapagos. Head to Leon Dormido (Kicker Rock), the magnificent basalt remains of a crater in the middle of the sea. The rock rises 150 metres above the surface and is divided into two parts by a narrow channel. Cruise through the channel as nesting seabirds flank the boat, tropicbirds soar overhead, marine iguanas swim about and sea lions lounge on the water. Climb into the Zodiac for the snorkelling adventure of a lifetime, giving you the chance to see Galapagos sharks, sea turtles and an incredible biodiversity of invertebrates in the crater. You might even spot a hammerhead shark. Head to the airport on Isla San Cristobal for your flight back to Quito. The flight will stop in Guayaquil to drop off and/or pick up passengers en route. Arrive at Quito Airport at approximately 4 pm and take a transfer to your hotel. An Intrepid local representative may stop by your hotel this evening to get some feedback on your Galapagos experience.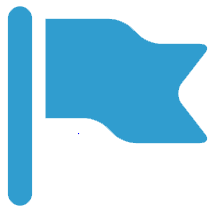 Day 6 : Quito
Buenos dias! There are no activities planned for today after breakfast. If you plan to stay on in Quito, why not join a local guide for an Urban Adventure? Discover the city's stories through the streets, the markets or the bakeries. Find out more at urbanadventures.com/destination/Quito-tours.
What's Included?
Meals
5 Breakfasts, 3 Dinners
Transport
Boat, Plane, Bus, Zodiac (Panga)
Accommodation
Hotel (2 nights) Overnight boat (3 nights)
Included Activities
Isla San Cristobal - Kicker Rock - Snorkelling (45 minutes)
Important Details
Joining Point
Hotel La Cartuja
Leonidas Plaza 170 y 18 de Septiembre
Quito
ECUADOR
Phone: 593 22523721
Finishing Point
Hotel La Cartuja
Leonidas Plaza 170 y 18 de Septiembre
Quito
ECUADOR
Phone: 593 22523721
Physical preparation
Galapagos Voyage
We don't ask travellers to complete a physical participation form for this trip however we do ask you read through the trip notes carefully to ensure that this trip is the right trip for you. This applies to the included activities and moving around the boat. You will also need to enter and exit a zodiac during wet and dry landings and when returning from snorkelling - please note crew members will be on hand to assist you.
The cabins and communal areas of the Daphne are spread over 3 decks. The steps between the decks are steep however, there are hand railings to hold on to.
Snorkelling
There are many opportunities to go snorkelling on our voyages. Confident swimming skills are required to take part in this activity. Depending on the weather conditions and park regulations, you could be snorkelling twice a day. If you take part in the snorkelling, you will not miss out on any land activities. For those not wanting to snorkel, there will be time to relax on the boat.
Altitude
Quito is located at 2850 metres above sea level. At this altitude you may experience some of the milder effects of altitude sickness, such as dizziness, insomnia and a shortness of breath. If so, we recommend you avoid any strenuous activity.
Important information
GALAPAGOS PARK, TRANSIT CARD & ISABELA ISLANDS PORT FEES:
Before checking in for the flight from Quito to the Galapagos, there is a US$20 transit fee that needs to be paid. On arrival in the islands you must pay the US$100 national park fee to enter Galapagos National Park.
PASSPORT DETAILS:
When booking, please make sure that your name is spelt correctly, and that you book using the name in your passport (particularly if you are recently married). If you are issued a new passport with a different number between the time that you book and the time you travel, please take both the old and new passports with you.
DIETARY REQUIREMENTS:
Should you have a special diet requirement (for example vegetarian, celiac, vegan, severe food allergies) it's essential that you inform Peregrine of the specific details at least 10 days prior to departure, in order to make sure the chef on board the boat or on the island can request the necessary food supplies.
MINIMUM AGE:
The minimum age on this trip is 15. Please note that triple cabins are not available. If travelling with a child, the child will need to share with one of the adults, and the other adult will share with another adult passenger, or pay a single supplement.
SEA SICKNESS- GALAPAGOS:
Please note that from June to August the water is rougher than usual. Consequently travel times will be longer than usual. If you suffer from seasickness you may want to reconsider travelling during this period.
DIVING IN THE GALAPAGOS:
We do not offer diving as a part of our Galapagos program and due to our internal safety policy our leaders are specifically prohibited from recommending or assisting with booking this activity.
Group leader
Our local representative will meet you in the evening of day 1 of the trip and conduct the group briefing. They will then also transfer with you to the airport on day 2 for your flight to the Galapagos. On arrival in the Galapagos you will be met your Guide. Our Guides are registered and trained in conservation and natural sciences by the Charles Darwin Foundation and licensed by the Galapagos National Park Service. The Guide will be on board with you for the duration of the trip and will accompany you on all excursions. Our boats are also staffed by highly experienced shipboard staff and crew.
Safety
Many national governments provide a regularly updated advice service on safety issues involved with international travel. We recommend that you check your government's advice for their latest travel information before departure and ensure that your travel insurance covers you for all areas your itinerary covers. Please refer to our website's safety page for links to major travel advisories and updates on safety issues affecting our trips. We strongly recommend the use of a neck wallet or money belt while travelling, for the safe-keeping of your passport, flight tickets, cash and other valuable items. Leave your valuable jewellery at home - you won't need it while travelling. Many of our hotels have safety deposit boxes, which is the most secure way of storing your valuables. A lock is recommended for securing your luggage. Your leader will accompany you on all included activities, however during your trip you'll have some free time to pursue your own interests or relax and take it easy. While your leader will assist you with the available options in a given location, please note that any optional activities you undertake are not part of your Intrepid itinerary, and Intrepid makes no representations about the safety of the activity or the standard of the operators running them. Please use your own good judgement when selecting an activity in your free time. Please also note that your Leader has the authority to amend or cancel any part of the trip itinerary if it's deemed necessary due to safety concerns. For more details on the type of conditions and safety standards you can expect on your trip, please refer to Intrepid's operational safety policy on our website. We recommend that you take a moment to read through this information before travelling, and would appreciate any feedback on how well it's being implemented in the field:
https://www.intrepidtravel.com/safety-field
PETTY THEFT AND PERSONAL SAFETY: While travelling there is always the risk of pick-pocketing and petty theft, particularly in the more touristy cities. We recommend that you exercise caution when walking alone at night and encourage you to walk together and only on main, well-lit thoroughfares. Be particularly vigilant on public transport. Simple measures like carrying your day pack on your front, not hanging your bag over the back of your chair or on the floor and wearing a money belt will reduce any chance that your valuables should go missing.
WATER SAFETY: Please take care when taking part in any activities in the ocean, river or open water, where waves and currents can be unpredictable. It's expected that anyone taking part in water activities is able to swim and have experience in open water. All swimmers should seek local advice before entering the water.
LIFE JACKETS: Intrepid will provide life jackets for private boats, but cannot guarantee that all public ferries will have enough life jackets or life rings for all clients.
Communications
Electricity in Ecuador and the Galapagos Islands is 110 - 120V and requires US plugs so you may need to take an adapter.
Wi-Fi is not available on the boat at all whilst in the Galapagos Islands. There is limited access on the bigger islands of Santa Cruz, San Cristobal and Isabela and there may also be internet cafes for you to use if there is time.
Like Wi-Fi, mobile phone coverage is pretty non-existent whilst travelling around the islands. Again, you may find that you have limited service when you are closer to the bigger islands.
There is a radio on board, for the use of shipboard staff, in case of emergency.
Visas
Visas are the responsibility of the individual traveller. The visa requirements for your trip vary depending on where you are from and where you are going. As a general rule most countries expect that you will have at least 6 months' validity on your passport. On arrival visitors may be asked to present return tickets and evidence of means to cover your intended stay. We keep the following information up to date as much as possible, but rules do change - it's important that you check for yourself. Residents from other countries must consult the relevant embassies or your travel agent.
Australians, New Zealanders, Americans, Canadians and British do not currently require a visa for Ecuador. For all other nationalities please reconfirm your visa requirements with your travel agent.
Visa requirements for Galapagos Islands are the same as Ecuador.
Why we love it
Pink flamingos, red-throated frigates and blue-footed boobies will have you craning your neck, snapping photos and contemplating a career in ornithology.
Snorkel through the underwater wonderland of Devil's Crown, the formerly volcanic crater that is now home to turtles, rays and sharks.
Have an up-close encounter with the lumbering gentle giant that is the Galapagos tortoise, both captive and in the wild.
This 6-day tour is a short and sweet introduction to the famed archipelago, the perfect addition to any South American adventure.
An itinerary that strikes the perfect balance between active adventure on land and relaxing evening on Le Grande Daphne, our brand-new motor yacht.
Is this trip right for you
The Galapagos Islands are a largely untouched natural paradise. In order to experience the splendour of the diverse landscapes and waters, the included activities on this trip often require a moderate level of fitness. We ask that you read the trip notes and itinerary carefully to ensure that you will be able to participate fully.
Our small ships make cruising from island to island a breeze, so you can spend more time exploring the gorgeous surrounds than stuck onboard. Compact size means that the steps between the decks are steep, and as they are designed to maximise living area space, sleeping quarters are cosy.
For getting to small islets, coves and prime snorkelling spots, it is sometimes necessary to use a Zodiac boat (panga). You will need to be comfortable climbing in and out of one during wet and dry landings.
The waters of the Galapagos are generally calm and serene. However, there is always the possibility of choppy water at sea. Steady sea legs (and a sturdy stomach) will be needed when walking around the boat during bad weather. Rain or shine, your trusty crew will always be on hand to assist you.
Things are never set in stone when you're travelling on island time. A sense of humour and flexibility will ensure you have a fun, relaxing trip through this beautiful part of the world no matter what happens. While the crew will do their best to follow the itinerary, variations may occur due to weather or under direction from local authorities.
Health
All travellers need to be in good physical health in order to participate fully on this trip. When selecting your trip please make sure you have read through the itinerary carefully and assess your ability to cope with our style of travel. Please note that if, in the opinion of our group leader or local guide, any traveller is unable to complete the itinerary without undue risk to themselves and/or the rest of the group, Intrepid Travel reserves the right to exclude them from all or part of a trip without refund.
You should consult your doctor for up-to-date medical travel information or for any necessary vaccinations before departure. We recommend that you carry a first aid kit as well as any personal medical requirements as they may not easily be obtained at the locations on this trip. Please ensure that you are adequately prepared.
The Galapagos Islands are located about 1000kms off the coast of Ecuador mainland and many of these islands are uninhabited by humans. The populated islands of Santa Cruz and San Cristobal have medical facilities however they are limited in what procedures they can perform and have limited medical supplies. If you have a pre-existing medical condition, please ensure you have travel insurance to cover this. Travel insurance should also cover the cost of repatriation or if any additional supplies are needed to be flown in from the mainland.
We know that many travellers have travelled to other parts of South America before the Galapagos and during this time have contracted a stomach bug. If you are feeling unwell at the time of the briefing or at anytime on the voyage, please let our representative or guide know. Travelling on a boat means that everyone is sharing the same common areas which means that if one passenger is feeling unwell, this can be spread to your fellow travellers. We want to maximise your time on the boat and for you to enjoy the experience and the best way to do that is to ensure that everyone is healthy.
ALTITUDE SICKNESS
Please note a very small number of travellers do feel the affects of altitude sickness when they arrive in Quito. Please refer to https://www.intrepidtravel.com/au/altitude-sickness
SEA SICKNESS- GALAPAGOS
Please note that from June to August the water is rougher than usual. Consequently travel times will be longer than usual. If you suffer from seasickness you may want to reconsider travelling during this period.
YELLOW FEVER
A valid international certificate of vaccination against Yellow Fever is required in many countries. You may need to present this on arrival at the airport or border crossing. Some countries will refuse entry if you are unable to present your certificate. It's also quite common for your home country to request a Yellow Fever certificate on your arrival back home. It is your responsibility to check with your doctor well in advance of leaving home about the Yellow Fever requirements for the countries you'll be visiting.
SUNSCREEN
It's important to always apply sunscreen in Ecuador and particularly when visiting the Galapagos. Beware, the sun is stronger than usual!
CPAP Machines:
If you are travelling with a CPAP machine there should be uninterupted power throughout the night however we suggest you travel with a fully charged back up battery just in case. If you are travelling by yourself, we highly recommend that you book a single supplement to limit disruption to other passengers.
The sockets on board the Daphne are the two pronged plugs used in the US, Canada and Japan. There is a choice of voltage on board, 220-240 for Australian, New Zealand, UK & Europe, and 110 for US, Canada & Japan. 
Food and dietary requirements
All meals are included onboard the Daphne, this includes breakfast, lunch, dinner and snacks. Tea, coffee and cold water is available at any time during the day [or night].
Most meals are served buffet style. Here is an example of the typical meals served
Breakfast
Toast, spreads, muesli, eggs with fresh fruit and fruit juices
Lunch
A mix of hot and cold dishes plus salads or vegetables and fruit salad and juice
Dinner
Fresh seafood, chicken or pork, pasta, rice, vegetables, salads and dessert.
If you have dietary requirements and/or food allergies please notify us at the time of booking so we can determine the extent to which your dietary requirements can be met. We will endeavour to accommodate all requests but please note that we have limited refrigeration and storage space on board the Galapagos boats and there is very limited (if any) access to shops or supermarkets.
Vegans, coeliacs or those with specific meal requirements might choose to supplement meals with supplies bought from home, e.g. protein bars. Please note that the Galapagos does have strict quarantine laws when it comes to bringing in goods from the mainland.
The airline we use to and from the Galapagos Islands is unable to provide gluten free snacks. If you require a gluten free diet, we recommend you carry your own snacks for these flights.
Money matters
The official currency of Ecuador is the US dollar (USD).
Please note that in Ecuador automatic money machines often limit the amount you can withdraw. This can be $100 or $200 per day depending on your card.
Every traveller is different and therefore spending money requirements will vary. Some  travellers like to purchase more souvenirs than others, others prefer to visit more optional sites. Remember that alcoholic beverages are expensive compared to other foods locally. Please consider your own spending habits when it comes to allowing for drinks, shopping, participating in optional activities.
We recommend you carry at least US$100 to allow for additional meals and snacks. There is a bar on board where the settlement of the bill is by US$ cash only. The Daphne doesn't have credit card facilitites.
Please make additional allowance for bar expenses, however you will find the drinks to be moderately priced.
All prices are quoted in US$.
Cocktails: $6 - $8
Wine*: $30 - $40
Spirits: $6 - $10
Beers: $3 - $5
Softdrink: $1.50 - $3
*Red, white and sparkling wines are available by the bottle only.
It is not possible to take your own alcohol onboard the Daphne.
Please refer to the tipping section for additional information with regards to recommended amounts for tipping.
During stops in Santa Cruz, San Cristobal and Isabela Islands, you will have the opportunity to visit souvenir shops and internet cafes.
NATIONAL PARK AND TRANSIT CARD FEES:
Before you check-in for your flight from Quito to the Galapagos Islands you will need to purchase a US$20 transit card [which you will need to hold on to as you will need to present it on your return from the Galapagos].
On arrival in the islands you will purchase the Galapagos National Park entry fee, US$100.
Please make sure you  have clean, unmarked notes to pay these fees.
WETSUIT HIRE:
Wetsuit hire is not included on the Daphne and can be organised on the boat at an additional cost. Depending on the length of time you spend on the boat, the cost will be as per below:
17 day trip (GMDE): US$75
10 day trip (GMDD/GMDA): US$40
8 day trip (GMDP) US$40
7 day trip (GMDC): US$25
6 day trip (GMDB): US$20
TIPPING
If you are happy with the services received, providing a tip - though not compulsory - is appropriate.  While it may not be customary to you, it is of great significance to the people who will take care of you during your travels, inspires excellent service and is an entrenched feature of the tourism industry across many of our destinations.
Boat Crew:
If you have enjoyed the services provided by your guide and crew, a tip would be very much appreciated by them. As a guideline we recommend each passenger consider US$12-14 per day for the crew (there are 7 crew members) and US$8-10 per day for your guide. You can leave tips in envelopes that are placed in your cabin on the last day of your journey.
Restaurants:
Please check the bill and if there's an addition of 10% service charge, there's no requirement for tipping.  Otherwise, 10% of the total bill amount is appropiate.
Markets & local shops:
At local markets, shops & basic restaurants, leave loose change.
Hotel porters/local drivers:
We suggest US$1 - US$2
Please use the amounts listed above as a guide. Tipping is entirely a personal preference; of course you are free to tip more or less as you see fit, depending on your perception of service quality and the length of your trip.
ACCESSING MONEY WHILE YOU ARE IN THE GALAPAGOS:
ATM's are available in Puerto Ayora, Isla Santa Cruz and Puerto Baquerizo Moreno, Isla San Cristobal however there are no ATM's in Puerto Villamil, Isla Isabela.
Credit cards are accepted in some shops and stores in Puerto Ayora, Puerto Baquerizo and Puerto Villamil.
For boat trips only:
On board the Galapagos voyage, alcoholic [beer and wine] and soft drinks are available to purchase in cash and if you wish to tip the crew this will also be paid in cash.
DEPARTURE TAX
All departure taxes should be included in your international flight ticket.
CONTINGENCY FUNDS:
We try to plan for every eventuality, but there are still some things beyond our control. Please make sure you have access to an extra US$500 for emergencies (e.g. severe weather, natural disasters, civil unrest) or other events that result in unavoidable changes to the itinerary (e.g. transport strikes or cancellations, airport closures). Sometimes these things necessitate last minute changes to enable our trips to continue to run, and as a result there may be some extra costs involved.
The recommended amounts are listed in USD for the relatability of universal travellers, however the local currency is needed in the countries you are visiting.
WHAT'S NOT INCLUDED:
Any airfare unless otherwise specified in the itinerary.
Passport and visa expenses.
Government arrival and departure taxes.
Galapagos National Park fee and Galapagos transit card.
Isabela island port fee (if applicable).
Baggage, cancellation and medical travel insurance.
Excess baggage charges.
Laundry, bar, beverage and other personal charges unless specified.
Telecommunications charges.
The voluntary gratuity at the end of the voyage for shipboard staff and crew.
Wetsuit Hire.
What to take
What you need to bring will vary according to the trip style you have chosen, the countries you are visiting and when you are travelling. Generally speaking you should pack as lightly as possible. On the vast majority of our trips you are expected to carry your own luggage, although you won't be required to walk long distances with it (max 30 minutes). Many travellers carry their luggage in a backpack, although an overnight bag with a shoulder strap would suffice if you travel lightly. Smaller bags or backpacks with wheels are also convenient although we recommend your bag has carry straps. You'll also need a day pack/bag to carry water and a camera etc for day trips. Below we have listed the essentials for this trip:
https://www.intrepidtravel.com/packing-list
Although each cabin on the Daphne has cupboard and space to store your bags, space is at a premium so we suggest that you take a back pack or soft sided duffle or sports bag with you. These bags should be easily stored in your cabins. Larger, fixed, sided suitcases are usually too large to store in the cupboard space. If you are travelling with a larger bag you do have the option of borrowing one of our kit bags [which take approx 12kg] and leave your bag behind at the start hotel. This service is provided by the hotel and although we haven't had issues with theft in the past we highly recommend that you don't leave any valuables behind. Below is a suggested packing list. The weather in the Galapagos is quite temperate all year round. In most cases you will be in water snorkelling or swimming for a portion of the day with the other time taken up with an island visit/walk or time to relax on the boat as you travel between islands. Daypack [a smaller back pack that you can take with you on island excursions] Comfortable clothing for warmer temperatures [shorts, t-shirts, light long sleeved tops and pants] A fleece or warmer jumper for the evenings or early mornings A light rain coat or poncho Comfortable shoes [trainers or walking shoes are sufficient for most trips]* Sandals or thongs/flip flops/jandals Sunscreen [bio degradable and waterproof if available] and lip balm [to combat the effects of wind burn] Sunglasses Sunhat [that can be secured as it can get windy out on the water] Swimming costume Water bottle [filtered water is available on board the boat] Bio-degradable conditioner and cleanser [please do not bring facial or body cleanser with microbeads] - shampoo and soap are provided on board Dry bag Pegs [so you can hang your swimming costume or towel out to dry] Insect repellent [for island visits] US adaptor/electrical plug For keen birdwatchers, Binoculars Camera [underwater if you have one] Earplugs Please ensure you travel with all required medicines, pain killers and toiletries that you may need while in the Galapagos. If you are prone to motion sickness, you might want to pack some preventative medication. You are travelling to quite a remote destination and even though there are a number of settlements throughout the islands there are times we it could take a day to reach these towns and even then they may not stock your required medication. Please ensure you also bring your passport with you as it is an entry requirement for the Galapagos to present your passport on arrival in Galapagos and returning to the mainland [photocopies of your passport are not permitted]. *a number of trips include a volcano walk and some travellers may feel more comfortable in hiking shoes or boots.
SNORKELLING ON THE DAPHNE There are many opportunities for snorkelling during your Galapagos voyage. Diving masks, snorkels and fins are provided onboard the vessel and are for use by all passengers. Wetsuits are available for hire at an additional cost. Some passengers choose to bring their own equipment, however this is a personal choice. Beach towels are also provided. An underwater disposable camera is also recommended.
AIRLINE BAGGAGE ALLOWANCE: The airline that we use for our Galapagos trips, has a checked in baggage allowance of 23kg per person and a cabin baggage allowance of 10kg.
Climate and seasonal
Being located on the equator, Ecuador is a year round destination. In Quito temperatures do not fluctuate that much throughout the year with average temperatures around 19°C to 24°C during the day with lows of 9-10°C in the evening. There are two 'seasons', the wet and dry. The dry season runs from June to September and the wet season is from October through to May. The surprisingly thing with Quito is its altitude and proximity to the equator means that the sun has a little more kick to it so it can feel like it's warmer than it actually is. Even on cooler days, if the sun comes out make sure you use sunscreen.
The Galapagos weather is pretty reasonable all year round, so it is never freezing cold but it can get very hot [February-May being the hottest months]. The seasons are not exactly fixed and weather conditions are changeable around the ends of the seasons. Note that the "wet" season is still drier than many places in the world.
Daily temperatures range from 22°C to 25°C with overnight temperatures dropping to around 10°C. Up in the highlands [which you will cross on your way from Baltra to Puerto Ayora] it is cooler and the garúa mist hangs about as a kind of permanent dampness, and sometimes descends to the coast as well.
The waters surrounding the Galapagos are influenced by the Humboldt Current. Water temperatures sit around 20°C to 24°C from January through to May and drop to 18°C to 20°C from June through to October. Although you may be required to wear a wetsuit at this time of year the same currents that bring the cooler water temperatures also bring nutrients which means wildlife are very active at this time of year.
A couple of rules
Illegal drugs will not be tolerated on our trips. Possessing or using drugs not only contravenes the laws of the land, but also puts the rest of the group at risk. Smoking marijuana and opium is a part of local culture in some parts of the world but is not acceptable for our travellers. Our philosophy of travel is one of respect towards everyone we encounter and in particular, the local people who make our destinations such special places. The exploitation of prostitutes is completely contrary to this philosophy. Our group leader or local representative has the right to expel any member of the group if drugs are found in their possession or if they use prostitutes.
Everyone has the right to feel safe and secure on their trip. We don't tolerate any form of sexual harassment, either between passengers or involving our leaders or local operators. Sexual relationships (consensual or otherwise) between a leader and a passenger are unacceptable. If you ever feel another person is behaving inappropriately please inform us immediately by contacting the emergency contact number detailed in these trip notes.
Strict rules apply in the Galapagos Islands aimed at protecting and preserving its unique biodiversity. Intrepid strongly agrees and supports these rules which range from times of the day that a destination can be visited to the distance kept between people and wildlife – all these rules will be explained in more detailed by your crew on the ground. Not adhering to these rules can lead to hefty fines for travellers and can result on Intrepid losing the license to operate in the Galapagos Islands – these rules must be adhered to by all, without exception.
For more information, please follow this link: http://www.galapagos.org/travel/travel/park-rules/
Feedback
After your travels, we want to hear from you! We rely on your feedback. We read it carefully. Feedback helps us understand what we are doing well and what we could be doing better. It allows us to make improvements for future travellers.
http://www.intrepidtravel.com/feedback/
Emergency contact
GENERAL ISSUES ON YOUR TRIP
While we always endeavour to provide the best possible holiday experience, due to the nature of travel and the areas we visit sometimes things can and do go wrong. Should any issue occur while you are on your trip, it is imperative that you discuss this with your group leader or our local representative straight away so that they can do their best to rectify the problem and save any potential negative impact on the rest of your trip.
We recognise that there may be times when your group leader/local partner may not be able to resolve a situation to your satisfaction - if this is the case, please ask the leader to speak to their direct manager.
You may also choose to provide details in your online feedback, which we ask you to complete within 30 days of the end of your trip. But we do ask you to be aware that it is very difficult for us to provide any practical help after the trip is complete.
For general contact details please use the following page: http://www.intrepidtravel.com/ourtrips/contact/
In case of missed transfers, a genuine crisis or emergency, you can reach our local operator on the number below.
PEAK Ecuador: +593 9 94014877
Responsible travel
Our Responsible Travel Policy outlines our commitment to preserving the environment, supporting local communities, protecting the vulnerable and giving back to the places we travel. All our trip leaders, suppliers and staff are trained on these principles, and are core to us delivering sustainable, experience-rich travel.
Explore the different parts of our Responsible Travel Policy by visiting:
https://www.intrepidtravel.com/responsible-travel
http://www.intrepidtravel.com/ourtrips/rt/responsibletraveller
Accommodation notes
The Daphne features en suite cabins all with air conditioning and a safety box. The airconditioning is a centrally controlled system for the lower deck cabins and the upper deck cabins have individually controlled systems. The upper deck cabins have large windows and the lower deck cabins have portholes. Due to the lower deck cabins being close to the water, the portholes cannot be opened. There are 4 lower deck twin bunk cabins, 2 upper deck twin bunk cabins, 1 upper deck double cabin (couples only) and 1 upper deck twin cabin.
The length of the berths are:
Lower deck bunk 198cm
Upper deck bunk 200cm
Upper deck twin/double 200cm
Please note that single passengers cannot be booked/confirmed in the double cabin unless a single supplement is paid.
Travel insurance
Travel insurance is compulsory for all our trips. We require that, at a minimum, you are covered for medical expenses including emergency repatriation. We strongly recommend that the policy also covers personal liability, cancellation, curtailment and loss of luggage and personal effects.
When travelling on a trip, you won't be permitted to join the group until evidence of travel insurance and the insurance company's 24 hour emergency contact number has been seen by your leader.
If you have credit card insurance your group leader will require details of the participating insurer/underwriter, the level of coverage, policy number and emergency contact number rather than the bank's name and credit card details. Please contact your bank for these details prior to arriving in-country.
http://www.intrepidtravel.com/insurance.php
Travel insurance is compulsory for all our trips. We require that, at a minimum, you are covered for medical expenses including emergency repatriation. We strongly recommend that the policy also covers personal liability, cancellation, curtailment and loss of luggage and personal effects.
When travelling on a trip, you won't be permitted to join the group until evidence of travel insurance and the insurance company's 24 hour emergency contact number has been seen by your leader.
If you have credit card insurance your group leader will require details of the participating insurer/underwriter, the level of coverage, policy number and emergency contact number rather than the bank's name and credit card details. Please contact your bank for these details prior to arriving in-country.
http://www.intrepidtravel.com/insurance.php
The Ecuadorian government has declared that travel insurance is compulsory for all travellers entering Ecuador. Proof of insurance may be requested at upon entering the country by immigration officials.
Your fellow travellers
As you travel on a group trip you will be exposed to all the pleasures and maybe some of the frustrations of travelling in a group. Your fellow travellers will probably come from all corners of the world and likely a range of age groups too. We ask you to be understanding of the various needs and preferences of your group - patience with your fellow travellers is sometimes required for the benefit of everyone's travel experience. Remember too that you have responsibilities to the group. If you are requested to be at a place at a certain time, ensure that you don't keep the rest of the group waiting. We have found time and time again that the very best trips we operate are those where the dynamics within the group work well - this takes just a little effort on your part. Due to privacy reasons we are unable to provide you with contact details and any personal information about your fellow travellers booked on your trip prior to departure.
Our group trips are designed for shared accommodation and if you are willing to share a twin cabin there will be no compulsory single supplement [this also applies to the first and last night in the hotel in Quito]. Single travellers share with people of the same gender in either Lower Deck Twin Bunk cabins or Upper Deck Twin cabins. The Double cabin is set aside for couples or friends/family who are willing to share a bed.
If you are a single traveller and wish to have a room to yourself a single supplement is available for this trip.
Please note that this only applies to accommodation during the tour - pre-trip and post-trip accommodation will be booked on a single room basis.
Itinerary disclaimer
ITINERARY CHANGES:
Our itineraries are updated regularly throughout the year based on customer feedback and to reflect the current situation in each destination. The information included in this Essential Trip Information may therefore differ from when you first booked your trip. It is important that you print and review a final copy prior to travel so that you have the latest updates. Due to weather, local conditions, transport schedules, public holidays or other factors, further changes may be necessary to your itinerary once in country. The order and timing of included activities in each location may also vary seasonally to ensure our travellers have the best experience. Your tour leader will keep you up to date with any changes once on tour.
The maritime component of this trip is operated by a fully licensed Ecuadorian shipping operator. The Captain of the vessel will do all that is possible to adhere to the outlined itinerary however it may be changed without notice due inclement weather or changes to the Galapagos National Park's regulations. We ask you for your patience and understanding with any changes outside our control. Any changes to the itinerary will be undertaken with your safety and comfort in mind.
There may be some early starts to the day for the scheduled activities to be conducted as per the itinerary due to specific visiting hours for some sites.
All travel distances/times and durations for the activities listed in the trip notes are a guide only and are subject to change.
Accommodation
Hotel (2 nights) Overnight boat (3 nights)
More from Ecuador
6 Days from$3,425
START: Quito
FINISH: Quito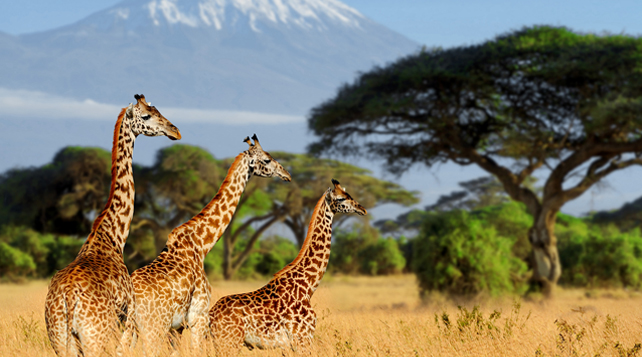 Kenya Safari!
Win a Classic African Adventure Tour to Kenya Overland Safari. Every NOVICA product purchased through the end of the year qualifies as an entry. Let the journey begin!