Egypt Family Holiday
Overview
Description
Uncover the ancient mysteries and modern marvels of Egypt and see why this classic destination inspires millions of travellers each year. With an action-packed itinerary that is purpose built for families, this authentic Egypt experience blends all the must-see highlights with off-the-beaten-track activities and time to relax by the pool. So whether you're cruising the Nile in a felucca, sitting down to dinner with a Nubian family or playing 'guess who got the Sphinx's nose', this enlightening family tour of Egypt is sure to fill the photo album and keep you reminiscing around the dinner table for years to come.
Start: Cairo
Finish: Cairo
Ages: 5 - 99
Theme: Family
Accommodation: Hotel (7 nights), Overnight sleeper train (1 night)
Destination: Cairo
Highlights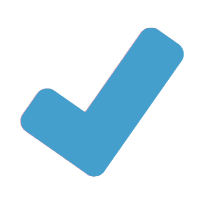 Explore ancient icons like the Pyramids, Sphinx and Valley of the Kings with you family, getting the behind the scenes info from expert local guides.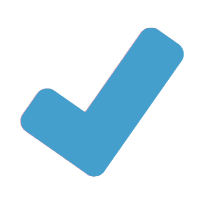 This tour offers so many chances to interact with the locals and experience a slice of contemporary Egyptian life, including dinner with a Nubian family in an Aswan village.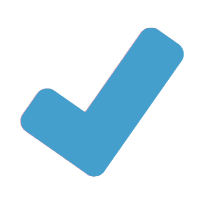 See the light of the sunrise on the dunes of the Sahara during a breakfast cruise down the Nile on a traditional felucca.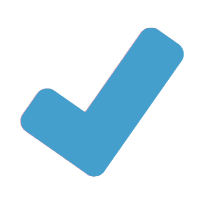 Check out epic monuments like the Temple of Isis during the day, then relax by the pool in the afternoon – this trip has scheduled sightseeing and time to relax.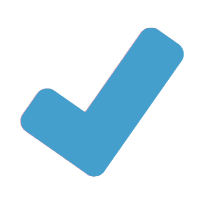 Egypt can be overwhelming, especially if you're travelling with kids, but the guidance of your local leader and a well-planned, balanced itinerary make for an anxiety-free adventure.
Itinerary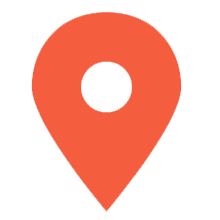 Day 1 : Cairo
Salaam Aleikum! Welcome to Egypt. Cairo is an intriguing mix of the modern and ancient. You will meet your group and leader at a welcome meeting at 5 pm tonight, so please make sure you have your next of kin and insurance details handy. Head out for a meal with your new crew and get to know each other over some local fare. For those who arrive early and have free time, there are plenty of things to see and do. Travel along the river by felucca, head out to explore the markets, or, if the hustle and bustle of the city is too much, catch the metro into the oldest part of the city, the Coptic Christian sector. The latter is a haven of peace and quiet, with narrow cobbled streets and beautiful old churches.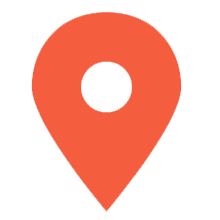 Day 2 : Cairo/Overnight Train
Explore the amazing Pyramids of Giza which have stood tall for 4,500 years. Afterwards, make your way to the Egyptian Museum, home to one of the world's great collections of antiquities. Wander the treasure-filled halls of the museum, and be sure to check out the Mummies Hall (optional) for a close encounter with some of the country's most important queens and pharaohs. You'll have plenty of time to explore the sites today (approximately 3 hours for the pyramids and 3 hours for the museum). In the evening you will board an overnight train to the southern city of Aswan (approximately 13 hours).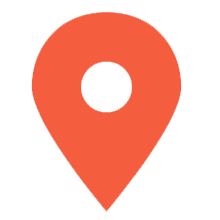 Day 3 : Aswan
Arrive in Aswan in the morning. Here the Nile runs deep and fast between granite rocks as the desert encroaches on the river. Even to travellers in ancient times, Aswan was known as the legendary gateway to the kingdom of Nubia. Today it is still something of a frontier town, where the Arab Middle East meets Africa. You will have the rest of the morning free to explore Aswan, have a swim in the hotel pool or simply sit back and enjoy the view of the Nile. In the early afternoon we will take a water taxi over to the Temple of Isis at Philae. The Temple of Isis (the Goddess of health, marriage and wisdom), which was rescued from the rising waters of the Nile and relocated on Philae Island. It's a marvel of decorative pylons featuring some of Egypt's finest carvings – definitely one of the real gems of Upper Egypt. In the early evening you will take a trip across the river to a Nubian village and enjoy dinner at one of the local houses.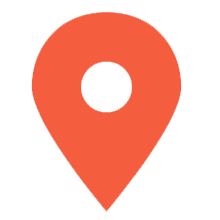 Day 4 : Aswan
Today is free for you to explore Aswan, or the surrounding area, at your family's preferred pace. You might want to visit the magnificent temples of Abu Simbel, located near the Sudan border. These two temples – one for Ramses II and another he dedicated to his wife Queen Nefertari – were cut into the cliff face in the 13th century and remain impressive in their scope and detail. If you would prefer to stay in Aswan and get a taste of contemporary Egypt there is plenty to do. The relaxed atmosphere makes Aswan a great city to wander and watch the boats cruise the Nile, plus there's always the hotel pool nearby where you and the kids can cool off.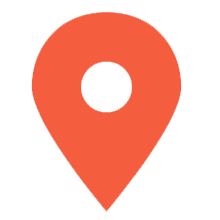 Day 5 : Felucca Sailing
Climb aboard a felucca (traditional wooden boat with a broad canvas sail) with your family and spend a day on the Nile River and an evening under the stars. Watch the sun set across the river and relax, taking in life along the water. While there's no cabin or enclosed section on the felucca, (you will sleep outside, on a mattress on the deck) a canopy offers shade and protection from the elements. Conditions are basic, but there is a clean toilet on board and the crew will prepare all your meals. While blankets are provided, a sleeping sheet is recommended. It is highly recommended your bring with you some books, games or art supplies for the family while sailing along the Nile.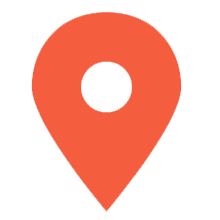 Day 6 : Luxor
Rise and shine - have breakfast on the felucca before transferring by bus to Luxor (approximately 4 hours), tracing the path of the Nile to the north. Upon arrival you'll have time to relax at the hotel before we head over to the Karnak Temple in the afternoon.  Karnak Temple is perhaps the most impressive of all the ancient Pharoahs' monumental works. One of the world's most celebrated temple complexes, Karnak is a house of the gods built over a period of some 200 years. Your guided tour of this vast temple of impressive pylons, obelisks and chapels will reveal its finest sections, such as the Avenue of Sphinxes and the Great Temple of Amun.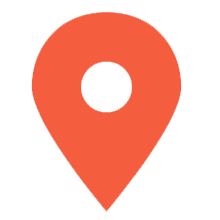 Day 7 : Cairo
Embrace another early morning, cross the Nile and drive to the secluded Valley of the Kings. Sixty-three pharaohs were buried here as part of their journey to the afterlife. In the company of a local guide you will spend a few hours exploring some of the exquisitely decorated tombs. It is here that the burial site of the boy-king, Tutankhamun, was re-discovered by British archaeologist Howard Carter in 1922. If you'd like to organise a visit to King Tut's tomb today, this can be arranged with advance notice – ask your leader for details at the beginning of your trip. On your way back to the river, spend an hour at the funerary temple of Queen Hatshepsut, Egypt's first female ruler. Late this afternoon, board a flight back to Cairo. Check-in to the hotel on arrival, then perhaps freshen up and head out for an optional final dinner with your fellow family travellers.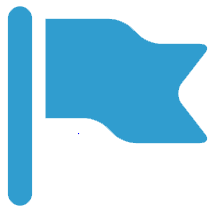 Day 8 : Cairo
You family adventure through Egypt comes to an end after breakfast this morning. There are no activities planned for the final day and you are able to depart your accommodation at any time after check-out.
What's Included?
Meals
7 Breakfasts, 4 Dinners
Transport
Overnight train, Private Minivan, Flight
Accommodation
Hotel (7 nights), Overnight sleeper train (1 night)
Important Details
Joining Point
Novotel Cairo El Borg
3 Saraya El Gezira street
Zamalek
Cairo
EGYPT
Finishing Point
Novotel Cairo El Borg
3 Saraya El Gezira street
Zamalek
Cairo
EGYPT
Physical preparation
These trips are setup to involve and include all the family so no real physical preparation is necessary. The trips all have some degree of physical activity but nothing that is too strenuous. Please check the physical rating on the trip notes and if you need further explanation please contact one of our sales consultants who will provide you with more detailed information.
Important information
2020 ITINERARY CHANGE
We consistently review traveller feedback to ensure that we are offering the best experience possible for you and your family. As a result, we have reversed this itinerary and replaced the overnight felucca stay with a night in a hotel in order to increase your comfort. You and your family will still experience a traditional felucca, however it will be during a sunrise sail.
DAY 1 – Cairo
DAY 2 - Cairo - Luxor (Overnight train)
DAY 3 – Luxor
DAY 4 - Luxor
DAY 5 - Aswan
DAY 6 - Aswan
DAY 7 – Aswan - Cairo
DAY 8 - Cairo
Please note that these trips are for adults and children travelling together and there must be at least one child under 18 with you.
Minimum age for children on this trip is 5 years old.
A discount of 10% applies on this trip to children 17 years and under at time of travel.
A single supplement is available on this trip with exception of Day 4 (Felucca).
Internal Flight: please note the standard check in luggage allowance is 23 kg for EgyptAir.
We recommend that you check your government's advice for their latest information on travelling in Egypt before your departure and ensure that your travel insurance covers you for all areas of your itinerary. We have links to prominent government travel advisories and regular updates on issues affecting this trip on our Travel Alerts page – intrepidtravel.com/au/travel-alerts
Group leader
All Intrepid group trips are accompanied by one of our group leaders. The aim of the group leader is to take the hassle out of your travels and to help you have the best trip possible. Intrepid endeavours to provide the services of an experienced leader. However, due to the seasonality of travel, rare situations may arise where your leader is new to a particular region or training other group leaders. Your leader will provide information on the places you are travelling through, offer suggestions for things to do and see, recommend great local eating venues and introduce you to our local friends. While not being guides in the traditional sense, you can expect them to have a broad general knowledge of the countries visited on the trip, including historical, cultural, religious and social aspects.
At Intrepid we aim to support local guides who have specialised knowledge of the regions we visit - and who better to hear it from than the locals themselves? If you're interested in delving deeper into the local culture then your leader can recommend a local guide service in most of the main destinations on your trip.
Safety
Fire safety and balconies: Please be aware that local laws governing tourism facilities may differ from those in your home country and not all the accommodation which we use has a fire exit, fire extinguishers or smoke alarms. Not all balconies measure up to standard dimensions. Seat belts: Please be aware that local laws governing transportation safety may differ from those in the western world or from your home country and not all the transport which we use provides seat belts. Petty theft and personal safety: Although we feel that the Middle East & North Africa is a very safe region to travel in, please be aware that there is always the risk of pick-pocketing and petty theft, particularly in the more touristy cities. We recommend that you exercise caution when walking alone at night and encourage you to walk in pairs or groups. Simple measures like carrying your day pack on your front, not hanging your bag over the back of your chair and wearing a money belt will reduce any chance that your valuables will go missing. Traffic conditions and driving on opposite sides of the road: Traffic will no doubt be more chaotic than you are used to at home. Traffic rules are not always adhered to and the traffic can tend to move very fast. Be aware and alert! Depending on where you come from please note that drivers in this part of the world may drive on the opposite side of the road from what you are used to. Look both ways before crossing any road. Armed convoys and security while travelling: Occasionally you may experience armed security and convoys between select towns or regions. Convoys are used to ensure all travellers are transported safely and, in many cases, tourists are only allowed to travel in scheduled convoys of buses and jeeps. On rare occasions you may have an armed guard in your vehicle. We want to warn you so you are not alarmed. This is a practice designed to keep tourists safe, although at time it can appear a little overkill. Water safety: Please take care when taking part in any activities in the ocean, rivers or open water where waves and currents can be unpredictable. It's expected that anyone taking part in water activities are able to swim and have experience in open water. All swimmers should seek local advice before entering the water.
BALLOON EXCURSIONS: Audits were carried out on balloon operators within Egypt to confirm the safety of their operations, unfortunately we were not able to ascertain the safety standards of these balloon operators- therefore, we are not able to recommend or assist in the booking of any balloon excursions.
Visas
Visas are the responsibility of the individual traveller. Entry requirements can change at any time, so it's important that you check for the latest information. Please visit the relevant consular website of the country or countries you're visiting for detailed and up-to-date visa information specific to your nationality. Your consultant will also be happy to point you in the right direction with acquiring visas. Visas can take several weeks to process, so familiarise yourself with any requirements as soon as you have booked your trip to allow for processing time.
In addition to UK and EU nationals, citizens of the following countries can obtain visa upon arrival at any of the Egyptian ports of entry: Australia, Canada, Croatia, Georgia, Japan, New Zealand, Norway, Macedonia, Republic of Korea, Russian Federation, Serbia, Ukraine and USA.
Why we love it
Egypt is home to some of the world's most amazing ancient icons. You and your family will explore the Pyramids, Sphinx and Valley of the Kings with expert local guides
There are so many chances to interact with the locals and experience a slice of contemporary Egyptian life. You and your family will dine with Nubian village folk in a house in Aswan
Sleep under the stars, feast on hearty cuisine and be dazzled by the riverside scenery on a felucca sailing trip down the Nile
The overnight train from Cairo to Aswan is a fun activity for the whole family, with comfortable sleeping quarters and good food – not to mention the thrill of waking up in an exciting new destination. Whilst bedding is supplied some families opt to bring their own sleep sheets
Is this trip right for you
There is a fair amount of walking involved in exploring the pyramids, and it can get very hot in the summer. Be sure your family has appropriate clothing, sun protection and plenty of water to drink.
Evenings can get quite cool, so it's best to bring warm clothes too. Wearing layers is the best way to deal with the disparity in day and night temperatures.
Cruising down the Nile on a felucca is an amazing experience, but keep in mind that facilities will be basic. You'll sleep outside under the stars on a simple mattress. There is a nice clean toilet on board.
Health
There are no specific health requirements for this trip. However, you should consult your doctor for up-to-date medical travel information or for any necessary vaccinations before departure. We recommend that you carry a First Aid kit as well as any personal medical requirements (including a spare pair of glasses) as they may not easily be obtained while on tour.
Intrepid is very aware of the issues raised by H1N1 (swine) flu and these have been taken into consideration for all aspects of the trip you are about to take. In reviewing this itinerary we have followed the guidelines set out by The World Health Organisation (WHO): http://www.who.int/en/
Intrepid reserve the right to make last minute changes to any itinerary in the very unlikely occurrence that an area should suddenly be deemed to be unsafe because of an outbreak of H1N1 flu.
Drinking water:
As a rule we recommend you do not drink tap water, even in hotels, as it contains much higher levels of different minerals than the water you may have at home. For local people this is not a problem as their bodies are used to it and can cope, but for travellers from other places drinking the tap water can result in illness. Generally this is not serious, an upset stomach being the only symptom, but it's enough to spoil a day or two of your holiday. Bottled water is widely available. Water consumption should be about 3 litres a day (this should be easy for most!). Rehydration salts, motion sickness tablets, and diarrhoea blockers are available from many pharmacies.
Food and dietary requirements
Food in the Middle East involves such things as kebabs, chicken, stews, pittabread, falafel, beans, aubergine and other vegetables, pickles, salads and the like. Vegetarians can be catered for if they accept that the options may be somewhat limited.
Breakfast is generally a very simple affair. It typically consists of bread, jam and tea/coffee, and on occasion tomato, cucumber and juice (or similar).
Money matters
EGYPT
The official currency of Egypt is Egyptian Pounds (EGP).
It's easy to get money when you arrive at the airport through money exchange or from the ATM. The most convenient and cheapest way to acquire money is via an Automated Teller Machine (ATM) which are plentiful throughout all the main cities. Check with your bank for information on international ATM fees.
When leaving home don't forget your PIN and make sure you know the telephone number for cancelling your card if it's stolen. Keep this in a safe place. When using your debit card, check your receipts and keep them to compare against your statement when you get home.
We recommend that you carry some foreign currency cash for when ATMs can not be accessed, have broken down or run out of cash. There are few problems changing money at the many banks and currency exchange facilities. Cash in USD, EUR and GBP are the easiest to exchange.
Occasionally banks will allow cash advances on your credit card, but it's not recommended to rely on this.
While some banks and five-star hotels will change travellers cheques, the process is time consuming, commissions can be high (up to 10%) and it can be difficult to change on weekends and public holidays. The easiest cheques to change are Thomas Cook or American Express in USD, EUR or GBP. Traveller's cheques are not recommended in the Middle East.
SPENDING MONEY:
When it comes to spending money on the trip, every traveller is a little different. You know your spending habits better than we do, so please budget a sensible amount for things like meals not included, drinks, shopping, optional activities and laundry. It's always better to bring a little more than you think you'll need. Also make sure you've read your trip details thoroughly so you know what's included in the trip price and what isn't. This should make budgeting a little easier. You'll find this info in the Inclusions section of your Essential Trip Information (that's this document).
Known as 'baksheesh' in the Middle East, tipping is an entrenched feature of the tourism industry. If you are satisfied with the services provided, a tip - though not compulsory - is appropriate and always appreciated. While it may not be customary to you, it's of great significance to the people who will take care of you during your travels.
We recommend that any group tips are collected in a envelope and handed directly to the intended recipient as a collective 'thank you' by the group. The below amounts are suggested figures in USD for ease of calculating budgets, but should always be offered in local currency.
Restaurants: Local markets and basic restaurants - leave the loose change. More up-market restaurants, we suggest 5% to 10% of your bill.
Local guides: Throughout your trip you may at times have a local guide in addition to your leader. We suggest US$1-2 per person per day for local guides.
Drivers: You may have a range of private drivers on your trip. Some may be with you for a short journey while others may be with you for several days. We would suggest a higher tip for those more involved with the group however US$1-2 per person per day is generally appropriate.
Public toilet attendants: When using public toilets there will most likely be an attendant that will expect a tip. 20-50 cents is appropriate.
Felucca captains: If you are travelling in Upper Egypt many of our itineraries spend a night on a felucca. US$1-2 per person per day for felucca captains is appropriate.
Desert Camp hosts: If you have a night camping included on your itinerary, US$2-3 is appropriate for the camp hosts.
Your Group Leader: You may also consider tipping your leader for outstanding service throughout your trip. The amount is entirely a personal preference, however as a guideline US$3-4 per person, per day can be used. Of course you are free to tip more or less as you see fit, depending on your perception of service quality and the length of your trip. Remember, a tip is not compulsory and should only be given when you receive excellent service.
DEPARTURE TAX
All departure taxes should be included in your international flight ticket.
CONTINGENCY FUNDS:
We try to plan for every eventuality, but there are still some things beyond our control. Please make sure you have access to an extra US$500 for emergencies (e.g. severe weather, natural disasters, civil unrest) or other events that result in unavoidable changes to the itinerary (e.g. transport strikes or cancellations, airport closures). Sometimes these things necessitate last minute changes to enable our trips to continue to run, and as a result there may be some extra costs involved.
The recommended amounts are listed in USD for the relatability of universal travellers, however the local currency is needed in the countries you are visiting.
What to take
CLOTHING, CLIMATE & EQUIPMENT: Below is a suggestion of what you might find useful to take on this trip. In summer (Apr-Oct), light cotton clothing is adequate for kids and adults alike, with a light sweater or sweatshirt, just in case. Remember long sleeved shirts and long trousers to guard against the sun! In winter (Nov-Mar), night-time temperatures are low – perhaps as cold as 4°C and it can be windy, making it feel even cooler. Given this you should pack accordingly - a windproof outer layer, a warm mid-layer (wool or fleece) is essential, as are long, warm, trousers. If you particularly feel the cold you may also wish to take a hat and gloves. * Comfortable shoes or trainers * Sandals/flip-flops for relaxing * Sun-hat * Torch * High-factor sunscreen & lipsalve * Waterbottle * Insect repellent * Sunglasses * Towel * Personal first aid kit * Toilet paper for the felucca section of the trip * Although there are not great numbers of mosquitoes, you may wish to bring a mosquito net for the felucca * Waterproof bags for valuable items like passports, cameras etc * A laundry service may be available in some hotels, but we recommend taking biodegradable travel detergent clothes can be washed as you wish. Sleeping bag (Mar to Nov - 2-3 season; Dec to Feb – 4-season) Please note that in desert countries like Egypt, summer temperatures can fall to almost freezing point at night. Although you may not experience such low temperatures, it is the reason we strongly advise you to take a sleeping bag of a suitable rating. It is possible to hire a sleeping bag locally in Cairo at a cost of UK£10 (payable in cash to your Group Leader in Cairo) per person, per trip. Please advise us at the time of booking.
What you need to bring will vary according to the trip style you have chosen, the countries you are visiting and when you are travelling. Generally speaking you should pack as lightly as possible. On the vast majority of our trips you are expected to carry your own luggage, although you won't be required to walk long distances with it (max 30 minutes). Many travellers carry their luggage in a backpack, although an overnight bag with a shoulder strap would suffice if you travel lightly. Smaller bags or backpacks with wheels are also convenient although we recommend your bag has carry straps. You'll also need a day pack/bag to carry water and a camera etc for day trips. Below we have listed the essentials for this trip:
WATER BOTTLE: Consider bringing your own water bottle to refill along the way. We recommend at least a 1.5litre capacity. The sale of bottled water contributes to an enormous environmental problem around the world. In addition to the water in bottles, the production of a 1 litre plastic bottle takes 2 litres of water and 200ml of oil. A large proportion end up in limited landfill or discarded in waterways and natural environments.
Climate and seasonal
SUMMER IN EGYPT:
As the days get warmer, temperatures can start to soar, particularly in Upper Egypt (Luxor and Aswan). From April to October, to avoid the midday heat, some days start very early (for example - 5am). Please be prepared for this - our schedules are designed to make touring as comfortable for you as possible.
A couple of rules
Everyone has the right to feel safe when they travel. We don't tolerate any form of violence (verbal or physical) or sexual harassment, either between customers or involving our leaders, partners or local people. Sexual relationships between a tour leader and a customer are strictly forbidden.
Use or possession of illegal drugs will not be tolerated on our trips. If you choose to consume alcohol while travelling, we encourage responsible drinking, and expect that you'll abide by the local laws regarding alcohol consumption.
The sex tourism industry is known to exploit vulnerable people and have negative consequences on communities, including undermining the development of sustainable tourism. For this reason, patronising sex workers will not be tolerated on our trips.
By travelling with us you are agreeing to adhere to these rules. Your group leader has the right to remove any member of the group for breaking any of these rules, with no right of refund.
If you feel that someone is behaving inappropriately while travelling with us, please inform your tour leader or local guide immediately. Alternatively, contact us on the emergency contact number detailed in the Problems and Emergency Contact section of this Essential Trip Information.
Feedback
http://www.intrepidtravel.com/feedback/
Emergency contact
In the case of a genuine crisis or emergency, Intrepid's Cairo office can be reached on Tel: +2 01096811067.
For general enquiries or questions about your booking, please contact your agent or adventure specialist, or visit us at www.intrepidtravel.com/contact-us
GENERAL ISSUES ON YOUR TRIP
While we always endeavour to provide the best possible holiday experience, due to the nature of travel and the areas we visit sometimes things can and do go wrong. Should any issue occur while you are on your trip, it is imperative that you discuss this with your group leader or our local representative straight away so that they can do their best to rectify the problem and save any potential negative impact on the rest of your trip.
We recognise that there may be times when your group leader/local partner may not be able to resolve a situation to your satisfaction - if this is the case, please ask the leader to speak to their direct manager.
You may also choose to provide details in your online feedback, which we ask you to complete within 30 days of the end of your trip. But we do ask you to be aware that it is very difficult for us to provide any practical help after the trip is complete.
Intrepid's Local Operator: +2 019 681 1067
Responsible travel
Our Responsible Travel Policy outlines our commitment to preserving the environment, supporting local communities, protecting the vulnerable and giving back to the places we travel. All our trip leaders, suppliers and staff are trained on these principles, and are core to us delivering sustainable, experience-rich travel.
Explore the different parts of our Responsible Travel Policy by visiting:
https://www.intrepidtravel.com/responsible-travel
When packing be aware that dress standards can be conservative in some parts of Africa. To respect this and for your own comfort, we strongly recommend modest clothing. This means covering shoulders and no short shorts in culturally sensitive areas: Mosques, small villages, etc. We recommend a mixture of loose, lightweight clothing and warm clothing for the evenings. Topless sun bathing is unacceptable through out the whole of Africa.
Intrepid and Playground Ideas.
Playground ideas was started in response for a worldwide need for more playgrounds. Using largely locally found materials means these playgrounds are cheap and can be put together by local people. Children provided with the opportunity for stimulating play in early childhood have improved ability and desire to learn leading to long term outcomes such as higher rates of employment and increased wages. Research has proven play interventions to be powerful, cost effective poverty reduction tools with sustained impact.
We are also proud to have Playground Ideas as a partner of The Intrepid Foundation, where our financial support will go directly towards building playgrounds. Every donation to The Intrepid Foundation from our travellers is matched by us dollar for dollar. To find out more or to make a donation, visit The Intrepid Foundation website https://www.theintrepidfoundation.org/playground-ideas
Accommodation notes
The style of accommodation indicated in the day-to-day itinerary is a guideline. On rare occasions, alternative arrangements may need to be made due to the lack of availability of rooms in your selected accommodation. A similar standard of accommodation will be used in these instances.
GENERAL ROOMING CONFIGURATIONS:
Family of two - All family groupings of two will be put into a twin room.
Family of three - Wherever possible we will put you in a triple room. Please be aware that in some places triple rooms are in short supply. This means that, in practice, a triple room will often simply be a twin room with a mattress on the floor or a further bed squashed in. Where it is impossible to provide a triple room, you will have to decide which of your party takes the single room.
Family of four or more - You will most likely stay in two twin rooms. If and wherever possible we will aim put you in a quadruple room. Whilst we will do our very best to ensure that families are roomed close together (in some cases, we can arrange adjoining rooms), we can't guarantee this. Most family holidays occur during peak season and we sometimes have little to no control over where you will be put. You need to come prepared for this.
GENERAL ROOMING CONFIGURATIONS:
Family of two - All family groupings of two will be put into a twin room.
Family of three - Wherever possible we will put you in a triple room. Please be aware that in a handful of places triple rooms are in short supply. This means that, in practice, a triple room will often simply be a twin room with a mattress on the floor or a further bed squashed in. Where it is impossible to provide a triple room, you will have to decide which of your party takes the single room.
Family of four or more - You will most likely stay in two twin rooms. If and wherever possible we will aim put you in a quadruple room. Whilst we will do our very best to ensure that families are roomed close together (in some cases, we can arrange adjoining rooms), we can't guarantee this. Most family holidays occur during peak season and we sometimes have little to no control over where you will be put. You need to come prepared for this.
Travel insurance
Travel insurance is compulsory for all our trips. We require that, at a minimum, you are covered for medical expenses including emergency repatriation. We strongly recommend that the policy also covers personal liability, cancellation, curtailment and loss of luggage and personal effects.
When travelling on a trip, you won't be permitted to join the group until evidence of travel insurance and the insurance company's 24 hour emergency contact number has been seen by your leader.
If you have credit card insurance your group leader will require details of the participating insurer/underwriter, the level of coverage, policy number and emergency contact number rather than the bank's name and credit card details. Please contact your bank for these details prior to arriving in-country.
Your fellow travellers
You will travel in a group with other like-minded families who may have come from all over the world. We find that the kids of all ages usually bond really well and act as a catalyst for the rest of the group. If you are keen to know the ages of other children on the trip then please ask. We ask you to be understanding of the various needs and preferences of your group - patience with your fellow travellers is sometimes required for the benefit of everyone's travel experience. Remember too that you have responsibilities to the group. If you are requested to be at a place at a certain time, ensure that you don't keep the rest of the group waiting. We have found time and time again that the very best trips we operate are those where the dynamics within the group work well - this takes just a little effort on your part.
A single supplement is available on this trip, please refer to your booking agent for further information.
Itinerary disclaimer
ITINERARY CHANGES:
Our itineraries are updated regularly throughout the year based on customer feedback and to reflect the current situation in each destination. The information included in this Essential Trip Information may therefore differ from when you first booked your trip. It is important that you print and review a final copy prior to travel so that you have the latest updates. Due to weather, local conditions, transport schedules, public holidays or other factors, further changes may be necessary to your itinerary once in country. The order and timing of included activities in each location may also vary seasonally to ensure our travellers have the best experience. Your tour leader will keep you up to date with any changes once on tour.
We've allowed plenty of room for freedom and flexibility in our trips. In fact, flexibility is one of the ingredients that makes each of our trips so exciting. This style of travel offers us some unexpected circumstances at times, for example, bad weather and road conditions, technical defects of transportation, inconveniences caused by local operators and authorities, and other circumstances beyond our control. Changes in the program may be required to make the best of the unique situations that we encounter.
Overnight stops and driving distances each day may vary to best suit the needs of the group. Our described itineraries are to be used as a general guide only.
OPTIONAL ACTIVITIES:
A selection of optional activities are listed in the day-to-day itinerary. This isn't an exhaustive list and should be used as a guide only and are subject to availabilities. For our families we have priced an all inclusive package including entrance fees, transport and local guide where relevant to assist you with budgeting the exact amount required on tour. It may not be possible to do all the activities listed in the time available at each destination. The optional activities listed in your itinerary are activities that are available to you as a guideline and have been checked locally.
The decision to partake in any activity not listed above is entirely at your own discretion and risk. If you do have any complaint about or problem with, any such optional activity your claim should be directed to the activity provider and not to Intrepid Travel.
Accommodation
Hotel (5 nights),Felucca (1 night),Overnight sleeper train (1 night)
More from Egypt
8 Days from$1,740
START: Cairo
FINISH: Cairo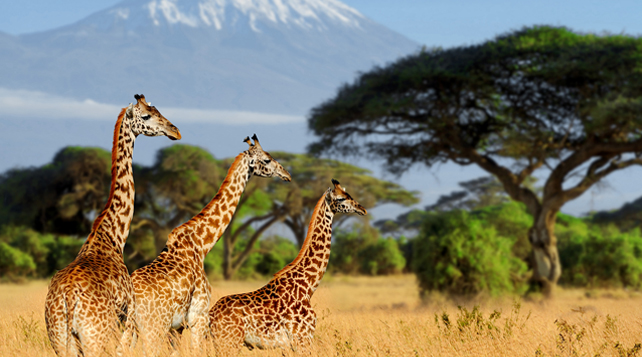 Kenya Safari!
Win a Classic African Adventure Tour to Kenya Overland Safari. Every NOVICA product purchased through the end of the year qualifies as an entry. Let the journey begin!