Discover Northern Brazil
8 Days from $2,695
START: Fortaleza
FINISH: Sao Luis
AGES: 15 - 99
THEME: Explorer
Overview
Description
Take the road less travelled and traverse the ever-changing landscape of Northern Brazil – from the undulating sand dunes of Jericoacoara to the ecological paradise of the Parnaiba Delta. Ride buggies along stretches of white sand beach, 4WD through vast expanses of rolling desert, swing in hammocks that hover above crystal-clear lagoons and feel the rhythm of the reggae scene in the historic centre of Sao Luis. Find yourself among remote beaches, rustic villages, rippling sand dunes and calm teal waters on this 8-day adventure that exposes the natural beauty of unchartered Brazil.
Start: Fortaleza
Finish: Sao Luis
Ages: 15 - 99
Theme: Explorer
Accommodation: Hotel (7 nights)
Destination: Sao Luis
Highlights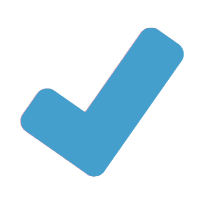 Adventure off the beaten bath on a 4WD excursion through the stunning Lencois Maranhenses National Park – home to the only desert on the planet with its own freshwater lakes.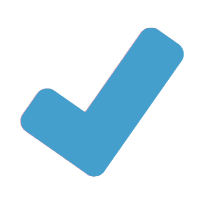 Take a drive on the wild side and ride buggies along the shoreline of Jericoacoara – carve tracks in stretches of white sand beach, then relax in hammocks that hover above crystal-clear lagoons.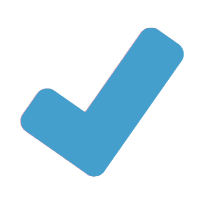 Cruise through the estuaries of the Parnaiba Delta – keep your eye out for monkeys, snakes, iguanas and more as you navigate the narrow channels of this ecological sanctuary.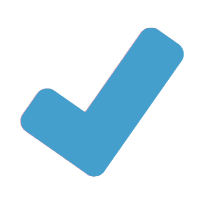 Wander the cobbled streets of Sao Luis' historic centre – admire the colourful colonial mansions that line this World Heritage site and feel the rhythm of the reggae scene that captivates this city.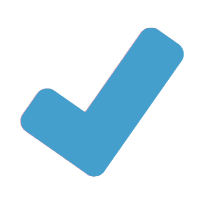 Try your hand at 'skibunda' – grab a sled and glide down the rolling sand dunes of Lencois Maranhenses into the pristine lakes below – a fun and refreshing way to end a day!
Itinerary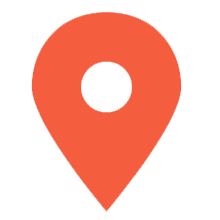 Day 1 : Fortaleza
Bem vinda! Welcome to Fortaleza, home to 30 km of golden beaches and a thriving nightlife that rivals Rio. Your adventure begins at 1 pm with an important Welcome Meeting, followed by an afternoon tour of this vivacious city. Join your leader as you explore the major highlights – learn the story behind the Statue of Iracema, bargain for local leather goods and artisan crafts at the Municipal Market and discover the stunning Metropolitan Cathedral, an exponent of Gothic architecture with elaborate stained glass decor that towers over the Praca da Se (historic city centre). This evening, you might like to join your fellow travellers for a group dinner, perhaps try Churrasco – a local-style barbecue bursting with authentic Brazilian flavours.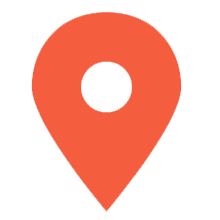 Day 2 : Jericoacoara
This morning, travel by 4WD to the cinematic town of Jericoacoara (approximately 5 hours) where you can relish an afternoon at leisure. Nestled among spectacular dunes and surrounded by stunning coastal scenery, the small beachside community of Jericoacoara, or 'Jeri' for short, is an adventurer's paradise offering visitors access to a wide range of activities – from sandboarding to surfing, to diving into the depths of the pristine lagoons. This evening why not venture just outside of town and grab the best seat in the house for sunset –the top of a sandbank – to watch as day transitions to night and the moonlight illuminates the dunes.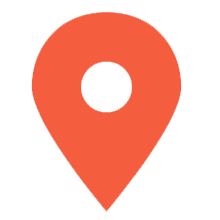 Day 3 : Jericoacoara
After an early breakfast, jump in a buggy and cruise through the town of Jeri, venture behind the rocky headland and ride along the stretch of white sand that is Praia do Prea. Visit the natural masterpiece Pedra Furada, an impressive sandstone rock shelter that's been carved out by the sea. Continue your buggy adventure on a 12 km drive along the sand to the village, then on to the crystal-clear waters of Lagoa Azul and Lagoa Paraiso, where you can relax in the hammocks that hang over the lagoons. Perhaps grab a bite to eat before continuing back to Jeri through the spectacular white sand dunes of the national park.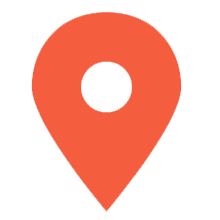 Day 4 : Parnaiba Delta
Today, jump in the 4WD and head west along the coastline to the rustic riverfront village of Mangue Seco. Explore the mangroves on a boat trip to Guriu and the ruins of Tatajuba, a township that succumbed to nature when it was buried by the encroaching dunes, forcing the residents to abandon their homes and relocate. Continue your journey by 4WD through miles of deserted beaches and dunes until you reach Lonely Palm and Beach of Love, where you'll board a ferry and cross the Rio Coreau to Camocim. On arrival, travel by road into Piaui State where you'll reach the Parnaiba Delta. This ecological sanctuary is considered a slice of tropical Amazon rainforest, consisting of a unique confluence of landscapes – including dunes, islands, mangrove forests and igarapes (small water passages in Brazil that can only be navigated by canoes). Enjoy an afternoon boat tour through the delta – keep your eye out for monkeys, iguanas, snakes and scarlet ibis as you cruise through the surrounding creeks, rivers and estuaries. Enjoy a remarkable delta sunset before returning to Parnaiba where you will settle into your pousada (type of Brazilian guesthouse) for the evening.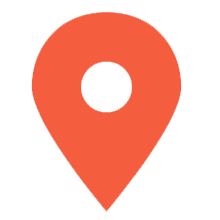 Day 5 : Lencois Maranhenses
The day begins with a 2-hour journey to Paulino Neves, a small town in the environmentally protected area of Rio Novo. Continue off-road on an adventurous journey through the miles of undulating dunes and remote beaches that encompass North-East Brazil. By midday, the journey by vehicle ends in Cabure – a village built on a disappearing sand-spit that separates the river from the ocean – the village has already had to relocate at least twice! From here we cross the river to Atins, a small town on the edge of the Lencois Maranhenses National Park – on arrival, take time to have some lunch and relax a little, then head out by 4WD to the spectacular surrounding dunes in search of another beautiful Brazilian sunset.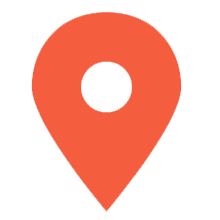 Day 6 : Lencois Maranhenses (Barreirinhas)
After breakfast, travel by boat along the Rio Preguica (Lazy River) past the Mandacaru Lighthouse and the smaller dunes of Lencois. Explore the fishing community of Vassouras, with its friendly monkeys, before continuing to the town of Barreirinhas, regarded as the gateway to Lencois Maranhenses. Check in to your hotel where you'll have time for a short break, before heading out in 4WDs across the river and into the Grandes Lençois Maranhenses National Park, home to the only desert on the planet with its own freshwater lakes. Once in the park, the journey begins on foot as you explore Lagoa Azul and Lagoa do Peixe, or Lagoa Bonita and the surrounding dunes.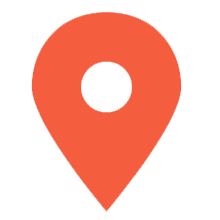 Day 7 : Sao Luis
This morning, travel to the enchanting city of Sao Luis (approximately 4 hours), capital of the state of Maranhao. The town boasts a World Heritage-listed historic centre, paved with cobbled streets and colourful colonial mansions, as well as a distinct Afro-Brazilian culture, prevelent through its lively reggae scene and the unusual Bumba Meu Boi festivities. This afternoon, join your leader on a brief orientation through the charming heart of the historic district, which was founded by the French and occupied by the Dutch, before falling under Portuguese rule. The city has preserved the original rectangular street plan in its entirety and thanks to a period of economic stagnation in the early 20th century, an exceptional number of historic buildings have survived, making this one of the finest preserved examples of a Portuguese colonial town.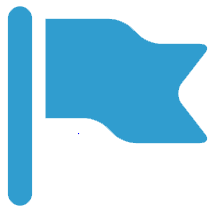 Day 8 : Sao Luis
There are no activities planned after breakfast this morning, if you have time why not check out some of the town's unique museums. The Casa do Maranhao features an elaborate collection of props and costumes from the cities famed festivities, Carnaval and Bumba Meu Boi, and the Museo do Reggae Maranhao is dedicated to local musicians and promoters who bought the Caribbean sounds to the shores of Sao Luis. The city is also home to a beach – perfect if you feel like flopping and dropping after an adventurous week exploring Northern Brazil.
What's Included?
Transport
4x4, Private vehicle, Boat, Buggy
Accommodation
Hotel (7 nights)
Important Details
Joining Point
Hotel Villa Mayor
Rua Visconde de Mauá, 151
Praia do Meireles
Fortaleza
BRAZIL
Phone: +55 85 3466 1900
Finishing Point
Grand São Luis Hotel
R. Dom Pedro II 299
Centro
Sao Luis
BRAZIL
Phone: +55 98 2109 3500
Important information
Just as a heads up before you book: this trip is new to our range this year. And while we have thoroughly researched every detail of the logistics, new destinations can sometimes throw us some unexpected surprises. More often than not, it'll be a great surprise. But every now and again there might be a hiccup. We like to think that's what puts the 'adventure' in 'adventure travel'.
Group leader
All Intrepid group trips are accompanied by one of our group leaders. The aim of the group leader is to take the hassle out of your travels and to help you have the best trip possible. Intrepid endeavours to provide the services of an experienced leader however, due to the seasonality of travel, rare situations may arise where your leader is new to a particular region or training other group leaders.
Your leader will provide information on the places you are travelling through, offer suggestions for things to do and see, recommend great local eating venues and introduce you to our local friends. While not being guides in the traditional sense, you can expect them to have a broad general knowledge of the places visited on the trip, including historical, cultural, religious and social aspects. At Intrepid we aim to support local guides who have specialised knowledge of the regions we visit. If you were interested in delving deeper into the local culture at a specific site or location then your leader can recommend a local guide service in most of the main destinations of your trip.
Safety
Many national governments provide a regularly updated advice service on safety issues involved with international travel. We recommend that you check your government's advice for their latest travel information before departure and ensure that your travel insurance covers you for all areas your itinerary covers. Please refer to our website's safety page for links to major travel advisories and updates on safety issues affecting our trips. We strongly recommend the use of a neck wallet or money belt while travelling, for the safe-keeping of your passport, flight tickets, cash and other valuable items. Leave your valuable jewellery at home - you won't need it while travelling. Many of our hotels have safety deposit boxes, which is the most secure way of storing your valuables. A lock is recommended for securing your luggage. Your leader will accompany you on all included activities, however during your trip you'll have some free time to pursue your own interests or relax and take it easy. While your leader will assist you with the available options in a given location, please note that any optional activities you undertake are not part of your Intrepid itinerary, and Intrepid makes no representations about the safety of the activity or the standard of the operators running them. Please use your own good judgement when selecting an activity in your free time. Please also note that your Leader has the authority to amend or cancel any part of the trip itinerary if it's deemed necessary due to safety concerns. For more details on the type of conditions and safety standards you can expect on your trip, please refer to Intrepid's operational safety policy on our website. We recommend that you take a moment to read through this information before travelling, and would appreciate any feedback on how well it's being implemented in the field:
https://www.intrepidtravel.com/safety-field
PETTY THEFT AND PERSONAL SAFETY: While travelling there is always the risk of pick-pocketing and petty theft, particularly in the more touristy cities. We recommend that you exercise caution when walking alone at night and encourage you to walk together and only on main, well-lit thoroughfares. Be particularly vigilant on public transport. Simple measures like carrying your day pack on your front, not hanging your bag over the back of your chair or on the floor and wearing a money belt will reduce any chance that your valuables should go missing.
MONEY WITHDRAWAL: In order to avoid fraud and theft, it is advisable that you withdraw money from ATMs located inside banks or guarded shops during business hours only.
SEAT BELTS: Please be aware that local laws governing transportation safety may differ from those in your home country and not all the transport which we use is able to provide seat belts.
FIRE PRECAUTIONS: Please be aware that local laws governing tourism facilities in this region differ from those in your home country and not all the accommodation which we use has a fire exit, fire extinguishers or smoke alarms.
Communications
WhatsApp is a popular way to communicate in Latin America. We recommended downloading WhatsApp prior to departure to communicate with by text with your leader and group members during the tour. Once downloaded, please validate your phone number before leaving home as you will not be able to do this once you arrive, unless you have international roaming enabled. Connections for making phone calls through WhatsApp are not reliable, so please do not use this app to make calls to our emergency phone line.
Visas
If you receive an immigration card upon entry, please ensure you keep this safe as it may be requested at point of exit. For further information regarding country entry and exit fees, please refer to the 'Money Matters' section of this document. 
BRAZIL:
Australian, EU, Great Britain, Canadian, New Zealand, South African and US passport holders do not currently require a visa for Brazil. For all other nationalities please reconfirm your visa or entry requirements with the Brazilian consulate in your home country.
If you are a passport holder of a country not listed above, you may require a visa for Brazil and this must be applied for before leaving your home country.
Why we love it
Adventure off the beaten bath on a 4WD excursion through the stunning Lencois Maranhenses National Park – home to the only desert on the planet with its own freshwater lakes.
Take a drive on the wild side and ride buggies along the shoreline of Jericoacoara – carve tracks in stretches of white sand beach, then relax in hammocks that hover above crystal-clear lagoons.
Cruise through the estuaries of the Parnaiba Delta – keep your eye out for monkeys, snakes, iguanas and more as you navigate the narrow channels of this ecological sanctuary.
Wander the cobbled streets of Sao Luis' historic centre – admire the colourful colonial mansions that line this World Heritage site and feel the rhythm of the reggae scene that captivates this city.
Try your hand at 'skibunda' – grab a sled and glide down the rolling sand dunes of Lencois Maranhenses into the pristine lakes below – a fun and refreshing way to end a day!
Is this trip right for you
Don't let the heat keep you from exploring the world! Temperatures can be high in Brazil, which can make things uncomfortable. It's important to use sun protection, wear layers to combat the heat, and drink plenty of water.
While the crew will do their best to follow the itinerary, variations may occur due to weather or local conditions. A sense of humour and flexibility will ensure you have a fun, relaxing trip through this beautiful part of the world no matter what happens.
As we cover lots of ground on this trip, expect some long travel days. Travel schedules sometimes change with little notice. Not all transport may have air conditioning.
If you wish to spend more time in Fortaleza or San Luis, we'll be happy to book additional accommodation for you (subject to availability).
Health
All travellers need to be in good physical health in order to participate fully on this trip. When selecting your trip please make sure you have read through the itinerary carefully and assess your ability to cope with our style of travel. Please note that if, in the opinion of our group leader or local guide, any traveller is unable to complete the itinerary without undue risk to themselves and/or the rest of the group, Intrepid Travel reserves the right to exclude them from all or part of a trip without refund.
You should consult your doctor for up-to-date medical travel information or for any necessary vaccinations before departure. We recommend that you carry a first aid kit as well as any personal medical requirements as they may not easily be obtained at the locations on this trip. Please ensure that you are adequately prepared.
MOSQUITO-BORNE ILLNESSES:
Some regions of Central & South America can experience outbreaks of dengue fever.There is no vaccination against it, but there are preventative measures that you can take such as wearing long clothing, using repellent and being indoors particularly around dusk and dawn. If you have a fever or feel unwell, please let your leader know right away. Protect yourself against mosquito-borne illnesses such as malaria by taking measures to avoid insect bites.
ZIKA VIRUS:
There have been reports of transmission of the mosquito-borne Zika virus in this region and we advise all travellers to protect themselves from mosquito bites. Given possible transmission of the disease to unborn babies, and taking a very cautious approach, we recommend all women who are pregnant or trying to get pregnant to consult with their doctors before booking their trip.
YELLOW FEVER
A valid international certificate of vaccination against Yellow Fever is required in many countries. You may need to present this on arrival at the airport or border crossing. Some countries will refuse entry if you are unable to present your certificate. It's also quite common for your home country to request a Yellow Fever certificate on your arrival back home. It is your responsibility to check with your doctor well in advance of leaving home about the Yellow Fever requirements for the countries you'll be visiting.
DENGUE FEVER:
Dengue Fever is common in Latin America and can occur throughout the year. Argentina, Bolivia, Uruguay, Brazil and parts of Mexico are currently suffering from a serious outbreak. This virus is transmitted by mosquitoes. There is no vaccination against it, but there are preventative measures that you can take such as wearing long clothing, using repellent and being indoors particularly around dusk and dawn.
BRAZIL
The WHO have reported that since July 2017 there has been an increase in confirmed human cases of Yellow Fever in Brazil. As a result, some states in Brazil are recommending unvaccinated visitors to avoid parks, forests and waterfalls which may impact your enjoyment of the trip. Once again, we strongly recommend you to visit your Doctor to discuss your suitability for the Yellow Fever vaccine.
Food and dietary requirements
While travelling with us you'll experience the vast array of wonderful food available in this region. Your group leader will be able to suggest restaurants to try during your trip. To give you the maximum flexibility in deciding where, what and with whom to eat, generally not all meals are included in the trip price. This also gives you more budgeting flexibility. As a rule our groups tend to eat dinner together to enable you to taste a larger variety of dishes and enjoy each other's company. There's no obligation to do this though.
DIETARY REQUIREMENTS
Please let us know your diet requirements before your trip starts.
Generally speaking, in bigger cities/towns vegetarians can expect a reasonable range of vegetarian venues and/or vegetarian options within tourist restaurant menus. However, vegetarianism is not the norm in this part of the world so options can be limited when eating at homestays, small local restaurants, street stalls, markets, etc.
More restrictive diet requirements (vegans, coeliac, gluten intolerance, fructose intolerance, lactose intolerance etc.) can also be accommodated along this trip but you should expect a lesser variety than what you can expect at home. We recommend that, if possible, to bring your own supply of snacks with you.
For those on strict Kosher or Halal diets we understand your dietary requirements are important, however,  sometimes due to cultural and language differences these are not always easy to convey when you are travelling. Your guide will do their best to assist you in translating your needs when eating out, but please be aware that these diets are almost unheard of in much of the continent and the best they may be able to accommodate is no pork and shellfish. If this will be a concern for you you may need to consider opting for vegetarian or vegan meals for the included meals in your itinerary. We recommend researching kosher or halal options in your destination country prior to travel to see if you are able to buy snacks once there, otherwise consider bringing some from home. 
Money matters
When it comes to money matters on the trip, every traveller is a little different. You know your spending habits better than we do, so please budget a sensible amount for things like drinks, shopping, optional activities, tipping and laundry. It's always better to bring a little more than you think you'll need. Also make sure you've read your trip details thoroughly so you know what's included in the trip price and what isn't. This should make budgeting a little easier. You'll find this info in the Inclusions section of your Essential Trip Information (that's this document). 
The recommended amounts are listed in USD for the relatability of universal travellers, however the local currency is needed in the countries you are visiting.
CONTINGENCY FUNDS:
We try to plan for every eventuality, but there are still some things beyond our control. Please make sure you have access to the equivalent of an extra US$500 for emergencies (e.g. severe weather, natural disasters, civil unrest) or other events that result in unavoidable changes to the itinerary (e.g. transport strikes or cancellations, airport closures). Sometimes these things necessitate last minute changes to enable our trips to continue to run, and as a result there may be some extra costs involved.
MEALS NOT INCLUDED:
For this trip we recommend between USD 25 to 50 per day. How do we work this out?
Breakfast - If breakfast is not included, you can expect to pay between USD5 to USD10 at a local café.
Lunch - If you are happy with a quick snack on the go, you may get away with as little as USD5 to USD10 for a set menu at a local eatery or a sandwich and a drink at a café. On the other hand, a lunch meal at a more tourist restaurant can cost between USD10 to USD15.
Dinner - At dinner time, your leader will normally recommend restaurants where you can safely try the local specialties of the region. Expect meals to cost between USD12 to USD25 for a main.
These are indicative prices only. If you are in a tight budget, are happy to eat just local food and are not afraid of an upset tummy every now and then, you can eat cheaper than this. If you want to try just the finest food at the finest restaurants, then you can expect meals to cost as much as in western countries.
CREDIT CARDS & ATMs:
ATMs are widely available in major towns and cities across Latin America. Credit cards are generally available in tourist shops and restaurants. Visa and Mastercard are generally preferred over American Express, Diners, etc. Smaller venues take cash only.
Check with your bank before departure that your card is accepted in the countries you are travelling to and what their fees and charges are. Also ensure your bank is aware of your travel plans as - suspecting fraud - they may cancel your cards after the first few international transactions. Be aware that your withdrawing limit may vary from country to country (regardless of your withdrawing limit in your home country) and it can be as low as the equivalent to USD100 per day. If bringing over cash, please note USD100 bills with serial number CB or BE and any other USD bills that are old, torn, written or stamped on will not be accepted by local banks.
DEPARTURE TAX:
In most countries you must pay an airport departure tax. Nowadays, these departure taxes are added into the cost of your airline tickets and paid for at the time of purchase.
Unless mentioned below, no airport departure tax has to be paid during this trip.
Brazil currency information:
The official currency of Brazil is the Brazilian real (BRL). 
Please note that after 10pm ATMs in Brazil are not operational, this is for safety reasons.
What to take
Most travellers prefer to take a small to medium wheeled suitcase, which is a great size for the packing capacity in our private vehicles. Whatever you take, be mindful that you will need to be able to carry your own luggage, handle it at airports, take in/out of accommodation and perhaps even walk short distances. Generally speaking, we recommend you pack as lightly as possible. You'll also need a day pack/bag for activities and day trips. In terms of weight, airlines generally allow a maximum of 20kg for check in luggage. Other than the items and clothing you always need on a trip, below we have listed packing suggestions specific for this trip:
ESSENTIAL: - Closed-in shoes will help to protect your feet from cuts and scratches when walking through cities as well as bush/grass-lands, and will also act as a barrier protection in rare cases against bites or stings - Sun protection - hat, sunscreen, sunglasses
RECOMMENDED: - Soft and/or hard copies of all important documents e.g. air tickets, passport, vaccination certificate, etc. and keep the hard copies separate from the originals. While not valid, a copy makes it very much easier to obtain replacements if necessary - Water bottle. We recommend at least a 1.5 litre capacity. The sale of bottled water contributes to an enormous environmental problem around the world. In addition to the water in bottles, the production of a 1 litre plastic bottle takes 2 litres of water and 200ml of oil. A large proportion end up in limited landfill or discarded in waterways and natural environments - Electrical adapter plug (view the following sites for details: https://www.iec.ch/worldplugs/list_bylocation.htm or https://www.worldstandards.eu/electricity/plugs-and-sockets/) - Personal medical kit. Your guide will carry a large kit but we recommend you carry items such as mild pain killers, electrolytes and bandaids. - Insect repellent - Watch/Alarm clock or phone that can be used for both - Swimwear OPTIONAL: - Ear plugs to guard against a potential snoring room-mate - Phrase book VALUABLES: Please try to avoid bringing unnecessary valuables, and use your hotel safe. It's also a good idea to purchase a money belt or pouch that is easily hidden. LAUNDRY Laundry is available at many hotels and towns during this trip, although you might need to wait for a two-night stop in order to make sure you get it back in time. While laundry at hotels is usually charged by the item, laundromats usually charge by the kilo, which is generally inexpensive (about USD 2 per kilo)
A couple of rules
Everyone has the right to feel safe when they travel. We don't tolerate any form of violence (verbal or physical) or sexual harassment, either between customers or involving our leaders, partners or local people. Sexual relationships between a tour leader and a customer are strictly forbidden.
Use or possession of illegal drugs will not be tolerated on our trips. If you choose to consume alcohol while travelling, we encourage responsible drinking, and expect that you'll abide by the local laws regarding alcohol consumption.
The sex tourism industry is known to exploit vulnerable people and have negative consequences on communities, including undermining the development of sustainable tourism. For this reason, patronising sex workers will not be tolerated on our trips.
By travelling with us you are agreeing to adhere to these rules. Your group leader has the right to remove any member of the group for breaking any of these rules, with no right of refund.
If you feel that someone is behaving inappropriately while travelling with us, please inform your tour leader or local guide immediately. Alternatively, contact us on the emergency contact number detailed in the Problems and Emergency Contact section of this Essential Trip Information.
Feedback
After your travels, we want to hear from you! We rely on your feedback. We read it carefully. Feedback helps us understand what we are doing well and what we could be doing better. It allows us to make improvements for future travellers.
http://www.intrepidtravel.com/feedback/
Emergency contact
GENERAL ISSUES ON YOUR TRIP
While we always endeavour to provide the best possible holiday experience, due to the nature of travel and the areas we visit sometimes things can and do go wrong. Should any issue occur while you are on your trip, it is imperative that you discuss this with your group leader or our local representative straight away so that they can do their best to rectify the problem and save any potential negative impact on the rest of your trip.
We recognise that there may be times when your group leader/local partner may not be able to resolve a situation to your satisfaction - if this is the case, please ask the leader to speak to their direct manager.
You may also choose to provide details in your online feedback, which we ask you to complete within 30 days of the end of your trip. But we do ask you to be aware that it is very difficult for us to provide any practical help after the trip is complete.
Intrepid's Local Operator: +55 21 99571 1330
Responsible travel
Our Responsible Travel Policy outlines our commitment to preserving the environment, supporting local communities, protecting the vulnerable and giving back to the places we travel. All our trip leaders, suppliers and staff are trained on these principles, and are core to us delivering sustainable, experience-rich travel.
Explore the different parts of our Responsible Travel Policy by visiting:
https://www.intrepidtravel.com/responsible-travel
Accommodation notes
Due to limited time and energy supply in some places, please be prepared for some cold showers.
Travel insurance
Travel insurance is compulsory for all our trips. We require that, at a minimum, you are covered for medical expenses including emergency repatriation. We strongly recommend that the policy also covers personal liability, cancellation, curtailment and loss of luggage and personal effects.
When travelling on a trip, you won't be permitted to join the group until evidence of travel insurance and the insurance company's 24 hour emergency contact number has been seen by your leader.
If you have credit card insurance your group leader will require details of the participating insurer/underwriter, the level of coverage, policy number and emergency contact number rather than the bank's name and credit card details. Please contact your bank for these details prior to arriving in-country.
http://www.intrepidtravel.com/insurance.php
Your fellow travellers
As you travel on a group trip you will be exposed to all the pleasures and maybe some of the frustrations of travelling in a group. Your fellow travellers will probably come from all corners of the world and likely a range of age groups too. We ask you to be understanding of the various needs and preferences of your group - patience with your fellow travellers is sometimes required for the benefit of everyone's travel experience. Remember too that you have responsibilities to the group. If you are requested to be at a place at a certain time, ensure that you don't keep the rest of the group waiting. We have found time and time again that the very best trips we operate are those where the dynamics within the group work well - this takes just a little effort on your part. Due to privacy reasons we are unable to provide you with contact details and any personal information about your fellow travellers booked on your trip prior to departure.
SINGLE TRAVELLERS:
Our group trips are designed for shared accommodation and don't involve a compulsory single supplement. Single travellers share with people of the same gender in accommodation ranging from twin to multishare. Some of our itineraries have accommodation booked on a mixed gender share basis and where applicable this will be specified in our Essential Trip Information. On a selection of our trips, you have the option to pay a single supplement to ensure that you have your own accommodation (where available). Please note that this only applies to accommodation during the tour - pre-trip and post-trip accommodation will be booked on a single room basis.
Itinerary disclaimer
ITINERARY CHANGES:
Our itineraries are updated regularly throughout the year based on customer feedback and to reflect the current situation in each destination. The information included in this Essential Trip Information may therefore differ from when you first booked your trip. It is important that you print and review a final copy prior to travel so that you have the latest updates. Due to weather, local conditions, transport schedules, public holidays or other factors, further changes may be necessary to your itinerary once in country. The order and timing of included activities in each location may also vary seasonally to ensure our travellers have the best experience. Your tour leader will keep you up to date with any changes once on tour.
OPTIONAL ACTIVITIES:
A selection of optional activities that have been popular with past travellers are listed in the day-to-day itinerary. This isn't an exhaustive list and should be used as a guide only for some of what might be available. Prices are approximate, are for entrance only, and don't include transport to and from the sites or local guides unless indicated. All activities are subject to availability, and may be on a join-in basis. It may not be possible to do all the activities listed in the time available at each destination, so some pre-planning for what you are most interested in is advised. When it's recommended that travellers pre-book these activities, look for a note in the Special Information section of the day-to-day itinerary. For most, they can either be organised independently on the day, or let your leader know you are interested and they can assist.
Where activities are considered medium or high risk, we work with operators whose safety and credentials we have sighted and assessed. Although it is possible that you may find the same activity cheaper with another operator on the ground, we cannot vouch for the safety or quality of that operator. Medium and high risk activities not listed above have not been assessed by us and as such our staff and leaders are unable to assist you with organising these activities. Activities that contravene our Responsible Travel policies are also not listed. Please remember that the decision to partake in any activity not listed is at your own discretion and risk.
Accommodation
More from Brazil
8 Days from$2,695
START: Fortaleza
FINISH: Sao Luis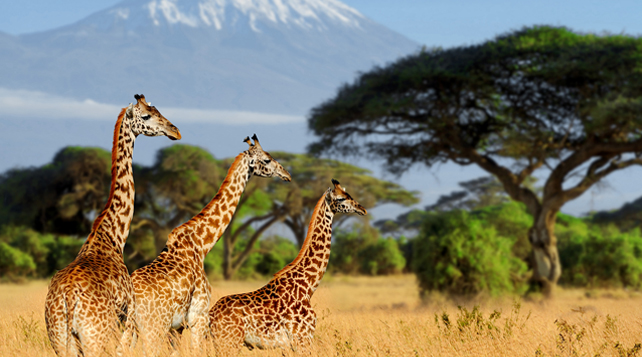 Kenya Safari!
Win a Classic African Adventure Tour to Kenya Overland Safari. Every NOVICA product purchased through the end of the year qualifies as an entry. Let the journey begin!