Cycle the Pyrenees: Road Cycling
8 Days from $2,345
START: Ax-les-Thermes
FINISH: Argeles-Gazost
AGES: 16 - 99
THEME: Active Adventures, Cycling
Overview
Description
Welcome to road cycling – the Intrepid way. This trip takes you to the border of France and Spain and the mighty Pyrenees Mountains as you ride through the same terrain as the Tour de France and the Vuelta de Espana. Earn your bragging rights as you conquer the easier climbs of the Col du Port, Col de Mente and the true legends of the Col de Peyresourde and Col d'Aspin, and of course the mighty Col Du Tourmalet as well as some hidden gems that only local cyclists know. This is a trip to test your cycling skills and fitness but rewards you with sublime Pyrenean vistas, thrilling downhills, great company and an excuse to eat as much French pastry as you want!
Start: Ax-les-Thermes
Finish: Argeles-Gazost
Ages: 16 - 99
Theme: Active Adventures, Cycling
Accommodation: Hotel (7 nights)
Destination: Argeles-Gazost
Highlights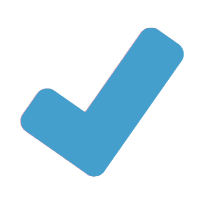 Start out with easier climbs to get used to cycling in the mountains before tackling the truly challenging climbs later in the week.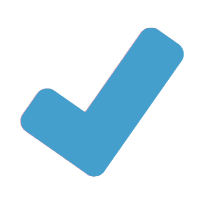 Ascend the mighty Col du Tourmalet, the most popular mountain pass in Tour de France history and highest pass in the Pyrenees.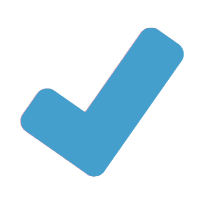 Stay in small Pyrenean villages and towns whose people, character and charm never fail to capture your heart.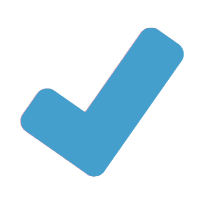 Test your legs on the steep slopes and switchbacks of the Col de Peyresourde and be rewarded with stunning views of the Midi-Pyrenees.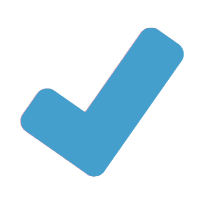 Let your local cycling leader take you along the road less travelled and discover some hidden gems that only local cyclists (and your leader) know about!
Itinerary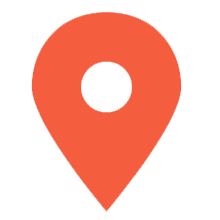 Day 1 : Ax-les-Thermes
Your Pyrenean Cycling adventure begins with a welcome meeting at 6 pm today. Nestled in the heart of the Pyrenees and on the banks of the river Ariege, Ax is a spa town with a history dating back 800 years. If you feel like exploring, just follow the marked trail through the old town. The trail takes in the Belle Epoque casino, the Bassin des Ladres (a natural pool of hot sulphurous water), the Thermes (thermal baths), as well as narrow streets and picturesque fountains. If you're feeling weary, why not try the town's recreational spa, Les Bains du Couloubret. If you have brought your own bike, it's a good idea to assemble it today to ensure that everything is in perfect working order. There is only one small bike shop in town that carries very limited stock of road bike parts. For those that have brought their own GPS device, we can upload each day's ride directly to your device so that you never get lost no matter what pace you are riding at.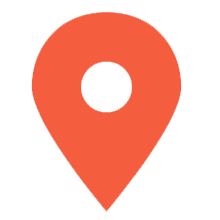 Day 2 : Ax-les-Thermes
After a quick bike check, set off on your first ride. Start by finding your cycling legs on a quick warm up ride along the relatively flat road, before commencing your first climb of the trip up to the Col de Chioula (1431 m/4700 ft). The Chioula is an excellent introduction to riding in the Pyrenees as it's a long steady climb with a very manageable gradient for the most part. Once at the top, the views over the Pyrenees are impressive, as is the long descent back down into Ax. In the afternoon, you might like to save your legs for the climbs later in the trip, however if you're looking for an extra challenge, why not tackle the 18-kilometre (11-mile) long Hors Categorie climb of the Col de Pailheres (2001 m/6565 ft), the shorter Col du Pradel (1689 m/5545 ft), or the quiet but steep Ax 3 Domaines (1350 m/4430 ft). For an easier option the try the flat ride down the Orlu Valley.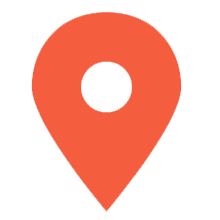 Day 3 : Massat
After breakfast, take to two-wheels and leave Ax behind as you make the short climb up to the beautiful and quiet Route des Corniches, a small road with more cows than cars, and dotted with charming villages (and the occasional ruined castle). The road is high above the valley of Ax and offers beautiful views before dropping back down to the market town of Tarascon. Stop for a quick bite to eat before heading on to your next Col, the Col du Port (1250 m/4100 ft). While quite long at almost 15 kilometres (9 miles), this lovely climb has an average gradient of only 5% and is classified as 'one of the easier big climbs' in the Pyrenees – so shouldn't tax the legs too much! From here, it's an enjoyable 12-kilometre (7-mile) downhill ride all the way to our destination for this evening, the small village of Massat. If you have energy to spare, you have the option of tackling the challenging 18 kilometre-long (11 miles) Col d'Agnes (1570 m/5150 ft) – it's a tough one, but the views at the top after a series of hairpins are amazing (the coffee at the lakeside café is pretty good too)! Please bear in mind that this optional ride will be unsupported, and you will need to navigate the routes without the assistance of your guide.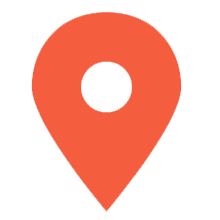 Day 4 : Bagneres-de-Luchon
Today is a big day on the saddle, with 3 cols on the menu. Begin easy with a long, slightly down ride for almost 30 kilometres (19 miles) to the small town of Saint Girons, before starting the first climb, the relatively gentle Col du Portet d'Aspet (1075 m/3525 ft). From here it's a short (but sometimes steep) descent through forest, passing the memorial to Fabio Casertelli, before arriving directly at the base of the feature climb for the day – the 11-kilometre-long (7-miles) Col de Mente (1345 m/4410 ft). It does get steep in parts but is often shaded by trees – a welcome relief in the height of summer. After a pleasant winding descent, enjoy a gentle ride into the vibrant spa town of Luchon. If you'd like to add an extra challenge, then instead, take a left at Saint Beat and make a detour into Spain and descend into Luchon via the Col du Portillon (1293 m/4240 ft). While steep in parts (up to 17% in the corners) it is a beautiful climb among verdant forest.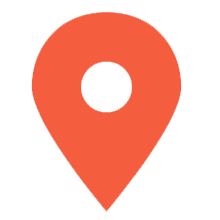 Day 5 : Bagneres-de-Luchon
Today is a free day to relax! Perhaps rest those tired legs in the thermal baths or enjoy the many options Luchon has to offer – from its belle epoque architecture to a myriad of outdoor activities. If you're looking to continue your cycling challenges solo, then test your stamina on one of the nearby climbs up to the ski resort of Superbagnères (1804 m/5920 ft) and admire the unique views of the high mountains along the France-Spain border. Alternatively, try out one of the most popular climbs in the Pyrenees, the 20 kilometre-long (12 mile) Port de Bales (1755 m/5760 ft).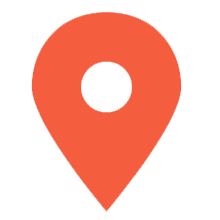 Day 6 : Bagneres-de-Bigorre
Today features not one, but two epic climbs: The Col de Peyresourde and the Col d'Aspin. The Col de Peyresourde (1565 m/5130 ft) is one of the truly legendary climbs of the Tour de France, with the race going up the scenic climb over fifty times since its first appearance in 1910. It begins on a fairly steep road, passing through quaint villages before the scenery really opens up. The last 6 kilometres (4 miles) are especially picturesque, with stunning views of the Midi-Pyrenees. Don't forget to stop at the café on the summit – the coffee and crepes are well worth the wait! After a long and enjoyable descent, roll straight into the final climb for the day, the long but steady Col d'Aspin (1490 m/4890 ft), which has been used by the Tour de France more often than any other climb in the Pyrenees. A pleasant 25 kilometre (16 mile) downhill takes you all the way to your hotel for the night.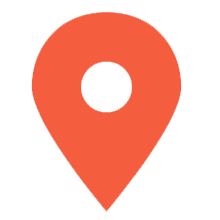 Day 7 : Argeles-Gazost
Few climbs in cycling conjure up a bigger sense of awe than the highest pass in the Pyrenees – the mighty Col du Tourmalet (2115 m/6940 ft). Locally named l'incontournable (the unavoidable), it's the only way to get through this section of the High Pyrenees, and passionate cyclists are thrilled to have to opportunity to take it! However, the first Tour de France cyclist to cross it in 1910 was not quite as keen, as he yelled out the infamous words 'Vous etes des assassins! Oui, des assassins!' – French for 'You are murderers! Yes, murderers!' to nearby officials watching him pass. Don't worry though, your ascent is a lot easier these days – on smooth roads and of course with a support vehicle on hand should you ever need it. After the obligatory photo stop at the summit with the statue of 'the Giant' cyclist, it's a freewheeling 35-kilometre (22-mile) downhill stretch all the way to the charming spa town of Argeles-Gazost. Take the chance to put your feet up and relax, or if you still have the energy, the nearby Tour de France stage finishes of Luz Ardidens (1720 m/5640 ft) and Hautacam (1616 m/5300 ft) are worthwhile options. Tonight why not celebrate your Pyrenean cycling achievements over dinner and a few beers or wines with your fellow riders – you've earned it!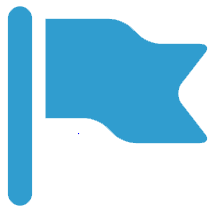 Day 8 : Argeles-Gazost
Your Pyrenean cycling adventure comes to an end today. There are no activities planned and you are free to leave at any time, but with plenty of amazing rides still to do in the surrounding area – such as the beautiful 30-kilometre (19-mile) leviathan Col d'Aubisque (1709 m/5600 ft) and it's spectacular Cirque du Litor – you may wish to stay on for a day or two. We'll be happy to assist with booking accommodation.
What's Included?
Transport
Bicycle (not included), Support vehicle
Accommodation
Hotel (7 nights)
Important Details
Joining Point
Ax-les-Thermes
Ax-les-Thermes
FRANCE
Finishing Point
Argeles-Gazost
Argeles-Gazost
FRANCE
Physical preparation
This is a very active trip, requiring a good level of physical fitness. While there is a degree of flexibility in the distance you can elect to cycle each day, the cycling on this trip can be challenging at times, with the terrain and weather adding to the physical effort.
As a general rule, the more preparation you can do for this type of trip, the more you will enjoy it. Prepare for the trip by doing aerobic type exercises before travelling - jogging or swimming are some options, though cycling is best. If possible take some extended day rides before travelling and, if possible, try and include routes that contain plenty of ascents – the longer the better! The more you are physically prepared for the riding on this trip the more you will be able to enjoy the wonderful cycling in the mountains. Note that an enthusiasm for bike riding and adventure is essential!!
CYCLING DISTANCES & CLIMBING:
This trip involves some long cycling distances (up to 100kms) and has a significant amount of uphill cycling – the maximum day being 2000m. The total cycling distance is approx. 400 kms with approx. 10,000m of climbing.
Information listed in the itinerary are a guide to the approximate distances cycled each day. However, this may vary depending on the physical capabilities of the group, and changes to local conditions. For safety reasons we only cycle during daylight hours, so there may be some early morning starts. We take regular rest breaks throughout cycling days.
Important information
1. Bicycle hire is not included in your trip price. Please advise us if you wish to hire a bike at time of booking and provide your height so we can organise a suitable sized bike. See the Transport section of the Essential Trip Information for bike details.
2. Bike helmets are compulsory on this trip. We are unable to hire bike helmets locally so please ensure you bring your own bike helmet from home. There are several local options to purchase a helmet if you do not wish to bring your own.
3. On this trip we have a single leader that rides with the group, and a support staff that drives the support vehicle (acting as a back marker where needed). Where the vehicle cannot travel directly with the cyclists (e.g. a cyclists-only path) your leader will assign a person from the group to act as a back marker when needed.
4. While we will always endeavour to ride the advertsied route, due to the quickly changing weather in the mountains there may be times when the leader chooses to vary/shorten or even cancel the route due to safety concerns.
5. A Single Supplement is available on this trip, please ask your booking agent for more information.
6. Many of the hotels and restaurants on this trip only reopen in June, and services are usually a bit slower in the early part of the season.
Group leader
All Intrepid cycling group trips are accompanied by one of our cycling leaders. The aim of the group leader is to take the hassle out of your travels and to help you have the best trip possible. Intrepid endeavours to provide the services of an experienced leader however, due to the seasonality of travel, rare situations may arise where your leader is new to a particular region or training other group leaders.
Our cycling leaders are all passionate cyclists, as you'd expect, but they also go through some pretty rigorous cycle-trip specific training. Each one has undergone on-road training and supervision and knows how to do safety checks, basic repairs and emergency first-aid. And at the end of the day they're still regular Intrepid leaders, which means they will provide information on the places you are travelling through, offer suggestions for things to do and see, recommend great local eating venues and introduce you to our local friends. While not being guides in the traditional sense you can expect them to have a broad general knowledge of the places visited on the trip, including historical, cultural, religious and social aspects. At Intrepid we aim to support local guides who have specialised knowledge of the regions we visit. If you were interested in delving deeper into the local culture at a specific site or location then your leader can recommend a local guide service in most of the main destinations of your trip.
Safety
We take safety seriously on all our trips, but cycling tours deserve a few special considerations. HELMETS: Helmets are compulsory and we do not allow anyone to ride without one (including our own staff!). You can bring your own, or purchase one that meets international safety standards on the ground. Your leader can assist with this. FOOTWEAR For safety reasons we strongly recommend that you wear shoes that cover the toes while riding. SUPPORT VEHICLES We usually have a support vehicle following us if first-aid is ever necessary or people are feeling too tired to ride. BIKES: Our bikes are serviced regularly, and we get them checked by experts before each and every trip. Should you choose to bring your own please note that while we are happy to assist where we can with repairs you are responsible for the safety and suitability of your own equipment. TRAFFIC AND DRIVING ON THE OTHER SIDE OF THE ROAD: Depending on where you come from please note that drivers in this part of the world may drive on the opposite side of the road from what you are used to. Look both ways before crossing any road. Traffic can be a little more chaotic than you might be used to at home. Be aware! There are times when traffic conditions make sections of our planned riding route unsafe – in this instance we will use the support vehicle. WEATHER Due to inclement weather posing a serious health or safety issue there may be times when we use the support vehicle instead of doing the planned ride. We will endeavour to reroute if possible but at times may have to cancel the planned ride.
All of our Road Cycling leaders have excellent experience in running cycling trips in their local region, and have a good insight into the local conditions. There may be times when they offer you advice on how to improve your cycling in the mountains (it really is different than back home) and the are always happy to share their knowledge. There may also be times when they notice aspects of your cycling experience or health/fitness that may cause a potential safety issue. In these situations they will discuss it with you but may ask you to travel in the support van if there are particular sections of the route, or local weather conditions such as high winds, that they feel will be a realistic risk to you. Please respect this decision.
On this trip we have a single leader that rides with the group, and another that drives the support vehicle (acting as a back marker where needed). Where the vehicle cannot travel directly with the cyclists (e.g. a cyclists-only path) your leader will assign a person from the group to act as a back marker to help ensure that the group stays together.
Many national governments provide a regularly updated advice service on safety issues involved with international travel. We recommend that you check your government's advice for their latest travel information before departure and ensure that your travel insurance covers you for all areas your itinerary covers. Please refer to our website's safety page for links to major travel advisories and updates on safety issues affecting our trips. We strongly recommend the use of a neck wallet or money belt while travelling, for the safe-keeping of your passport, flight tickets, cash and other valuable items. Leave your valuable jewellery at home - you won't need it while travelling. Many of our hotels have safety deposit boxes, which is the most secure way of storing your valuables. A lock is recommended for securing your luggage. Your leader will accompany you on all included activities, however during your trip you'll have some free time to pursue your own interests or relax and take it easy. While your leader will assist you with the available options in a given location, please note that any optional activities you undertake are not part of your Intrepid itinerary, and Intrepid makes no representations about the safety of the activity or the standard of the operators running them. Please use your own good judgement when selecting an activity in your free time. Please also note that your Leader has the authority to amend or cancel any part of the trip itinerary if it's deemed necessary due to safety concerns. For more details on the type of conditions and safety standards you can expect on your trip, please refer to Intrepid's operational safety policy on our website. We recommend that you take a moment to read through this information before travelling, and would appreciate any feedback on how well it's being implemented in the field:
https://www.intrepidtravel.com/safety-field
FIRE PRECAUTIONS: Please be aware that local laws governing tourism facilities in this region differ from those in your home country and not all the accommodation which we use has a fire exit, fire extinguishers or smoke alarms.
Visas
Visas are the responsibility of the individual traveller. Entry requirements can change at any time, so it's important that you check for the latest information. Please visit the relevant consular website of the country or countries you're visiting for detailed and up-to-date visa information specific to your nationality. Your consultant will also be happy to point you in the right direction with acquiring visas. Visas can take several weeks to process, so familiarise yourself with any requirements as soon as you have booked your trip to allow for processing time.
EUROPEAN COUNTRIES ON THIS TRIP (EXCLUDING RUSSIA, UKRAINE, TURKEY):
Australia: No - Not required
Belgium: No - Not required
Canada: No - Not required
Germany: No - Not required
Ireland: No - Not required
Netherlands: No - Not required
New Zealand: No - Not required
South Africa: Yes - in advance
Switzerland: No - Not required
UK: No - Not required
USA: No - Not required
Why we love it
Start out with easier climbs to get used to cycling in the mountains before tackling the truly challenging climbs later in the week.
Ascend the mighty Col du Tourmalet, the most popular mountain pass in Tour de France history and highest pass in the Pyrenees.
Stay in small Pyrenean villages and towns whose people, character and charm never fail to capture your heart.
Test your legs on the steep slopes and switchbacks of the Col de Peyresourde and be rewarded with stunning views of the Midi-Pyrenees.
Let your local cycling leader take you along the road less travelled and discover some hidden gems that only local cyclists (and your leader) know about!
Is this trip right for you
Just as a heads up before you book: this trip is new to our range this year. And while we have thoroughly researched every detail of the logistics, new destinations can sometimes throw us some unexpected surprises. More often than not, it'll be a great surprise, but every now and again there might be a hiccup. We like to think that's what puts the 'adventure' in 'adventure travel'.
Our 'Road Cycling' trips are physically the hardest Cycling trips we do at Intrepid and can be a definite physical challenge. However, we believe that anyone confident and competent on a bicycle with a good level of fitness, can both complete and enjoy them.
Although this is a group trip, the differing levels of cycling fitness are more pronounced in the mountains. There will be times when you are likely to be riding on your own (but safe in the knowledge that the support vehicle and group leader are never too far away).
On this trip we have a single leader that rides with the group, and another that drives the support vehicle (acting as a back-marker where needed). Where the vehicle cannot travel directly with the cyclists (e.g. a cyclists-only path) your leader will assign a person from the group to act as a back-marker.
The route is designed so you can cycle from hotel to hotel. The support vehicle will almost always be available in case you need to take a break for an hour (or a day) but only has space for a maximum of 5 people.
There may be times when the leader asks you to use the support vehicle for your own safety (such as on steep descents on windy days) – please respect this decision.
As the riding is on sealed roads there are no off-road technical cycling skills required. However, we highly recommend frequent downhill cycling practice before your trip to best prepare for the long and steep descents.
Health
All travellers need to be in good physical health in order to participate fully on this trip. When selecting your trip please make sure you have read through the itinerary carefully and assess your ability to cope with our style of travel. Please note that if, in the opinion of our group leader or local guide, any traveller is unable to complete the itinerary without undue risk to themselves and/or the rest of the group, Intrepid Travel reserves the right to exclude them from all or part of a trip without refund.
You should consult your doctor for up-to-date medical travel information or for any necessary vaccinations before departure. We recommend that you carry a first aid kit as well as any personal medical requirements as they may not easily be obtained at the locations on this trip. Please ensure that you are adequately prepared.
CYCLING HEALTH
Riding across unfamiliar terrain in weather conditions that you are not used to can potentially lead to cycling-related health issues.
By far the most common issue is that of dehydration. While this is most common on warm/hot days, it is also a factor during cold weather as you continue to sweat. Research shows most riders will typically lose 500-1000 ml of water per hour. While we schedule in frequent rest stops and encourage you to refill water bottles at every opportunity, it is the responsibility of each cyclist to monitor their own levels of hydration while cycling. The key point to remember is not to wait until you're thirsty but to drink small amounts regularly from the start of your ride.
Adding an electrolyte solution can aid in replenishing the salts/electrolytes lost through physical activity. This is especially important on days when you are drinking a lot of the bike.
Our Road Cycling range is physically the most chalenging of all our Cycling trips, and as such requires a higher level of physical fitness to complete all of the included rides (keeping in mind tat you do have a support vehicle if needed)
Along with regular cycling as training we highly recommend getting a health checkup with your local doctor/health professional to ensure you are in good physical health.
Money matters
The Euro (EUR) is the official currency in the following destinations: Andorra, Austria, Belgium, Cyprus, Estonia, Finland, France, Germany, Greece, Ireland, Italy, Kosovo, Latvia, Lithuania, Luxembourg, Malta, Montenegro, the Netherlands, Portugal, Slovakia, Slovenia, Spain. All other European countries still have their own national currencies.
The most convenient and cheapest way to acquire money is via an Automated Teller Machine (ATM) or Bancomat as they are often referred to. Check with your bank in advance concerning the suitability of your account / card overseas and any international fees that will be applied.
You can obtain local currencies easily at airports and major train stations, but be sure to bring some extra emergency cash in a major currency that can be exchanged if the ATMs are not functioning.
When leaving home don't forget your PIN and make sure you know the telephone number for cancelling your card if it is stolen. Keep this in a safe place.
Credit cards are not always accepted in stores and restaurants. While travelling we recommend you carry some cash to pay for restaurant bills and other services. Change can be difficult to obtain so throughout the day, try to gain as many small denominations as you can.
You might be advised to take some of your money as travellers' cheques from a major financial institute. Travellers' cheques have security advantages, however please be aware that the exchange rates may not be favourable and that it is difficult to change Travellers' cheques in most countries. Be particularly aware that after hours money exchanges and hotel receptions carry high commissions- sometimes up to 20%.
For money safety we recommend that you carry your cash and credit cards in a secure money belt or pouch concealed under your clothes.
SPENDING MONEY:
When it comes to spending money on the trip, every traveller is a little different. You know your spending habits better than we do, so please budget a sensible amount for things like meals not included, drinks, shopping, optional activities and laundry. It's always better to bring a little more than you think you'll need. Also make sure you've read your trip details thoroughly so you know what's included in the trip price and what isn't. This should make budgeting a little easier. You'll find this info in the Inclusions section of your Essential Trip Information (that's this document).
TIPPING
If you're happy with the services provided a tip - though not compulsory - is appropriate. While it may not be customary to you, it's of great significance to the people who will take care of you during your travels, inspires excellent service, and is an entrenched feature of the tourism industry across many Intrepid destinations. The following amounts are per person suggestions based on local considerations and feedback from our past travellers: In local markets and basic restaurants and cafes - round your bill up to the nearest €1. In more up-market restaurants we suggest 5% to 10% of your bill. Throughout your trip you may at times have a local guide in addition to your tour leader. We suggest €2-€3 per day for local guides. You may also have a range of drivers on your trip. Some may be with you for a short journey while others may be with you for several days. We would suggest a higher tip for those more involved with the group, however we suggest €1-€2 per day for drivers. You may also consider tipping your tour leader for outstanding service throughout your trip. The amount is entirely a personal preference, however as a guideline €4-€5 per person, per day can be used. Of course you are free to tip more or less as you see fit, depending on your perception of service quality and the length of your trip. Remember, a tip is not compulsory and should only be given when you receive excellent service. In total, we recommend you budget approx €5-€10 per day of your trip to cover tipping.
Please note that you are responsible for your own visas and taxes. Please have these amounts available prior to departing the various countries.
Please budget for additional meals and expenses while on your trip. Our suggestion is based on past traveller feedback but you may choose to spend more or less.
BUDGET FOR MEALS NOT INCLUDED: EUR 200
CONTINGENCY FUNDS:
We try to plan for every eventuality, but there are still some things beyond our control. Please make sure you have access to an extra US$500 for emergencies (e.g. severe weather, natural disasters, civil unrest) or other events that result in unavoidable changes to the itinerary (e.g. transport strikes or cancellations, airport closures). Sometimes these things necessitate last minute changes to enable our trips to continue to run, and as a result there may be some extra costs involved.
The recommended amounts are listed in USD for the relatability of universal travellers, however the local currency is needed in the countries you are visiting.
What to take
PACKING On this trip you must pack as lightly as possible because you will be expected to carry your own bag and although you won't be required to walk long distances with your luggage (max 30 minutes), we strongly recommend keeping the weight under 10kg / 22lb. Most travellers carry their luggage in a backpack, although an overnight bag with a shoulder strap would suffice if you travel lightly. Smaller bags or backpacks with wheels are convenient although we recommend your bag has carry straps to accommodate the cobbled streets, uneven surfaces, stairs and steps you are lightly to encounter while carrying your luggage. You'll also need a day pack/bag to carry water and a camera etc for day trips. You can find Intrepid's Ultimate Packing List on our website. It should be used as a guide only and isn't intended to be a complete packing list.
https://www.intrepidtravel.com/packing-list
If you are bringing your own bike please see the TRANSPORT section for bike-specific items you should bring with you. If you are bringing your own bike our hiring one of ours then please consider bringing the following: HELMET Regardless of the local laws or the regulations in your own country helmets are compulsory on all Intrepid cycling trips. We recommend bringing your own but if you don't have one you can purchase an approved and well-fitted one at the start of the trip (our leaders can assist you with this). BIKE GEAR • Pedals and bike shoes – our hire bikes do not come with pedals attached so you will need to bring our own from home. We recommend also bringing a spare set of cleats, especially if you ride a less common brand like Speedplay. • Saddles – the saddles on our hire bikes are standard, unisex models. Regular cyclists are welcome to bring your own saddle – our leader will assist in fitting it to your bike • GPS device and mount (e.g. Garmin) – we can preload the riding routes for you at the start of the trip • Water bottle – we don't provide bottles but all our bikes have one bottle holder fitted (and a second one can be fitted if required). • Small front and rear light (for riding in mountain/avalanche tunnels) CYCLING CLOTHING While most of our trips run in Spring/Summer/Autumn the weather in the mountains can be very changeable, even if you start out riding in the sun, hence we recommend packing for most conditions. We'd rather you bring it but don't use it than miss out on riding due to insufficient clothing. • Padded bike shorts – at least 2 pairs (as washing & drying can be a challenge in the mountains at times) • Quick-dry jerseys – having a few light and breathable jerseys will make your cycling a lot more comfortable, especially in warmer/humid climates – we recommend bringing at least 2 or 3. • Quick-dry socks • Cycling gloves – short and long fingered are recommended to ensure you're covered for all conditions. • Light, breathable waterproof/windproof – especially useful for those early mornings or downhill sections when the wind-chill becomes a factor. • Cycling cap or thin warm hat • Arm warmers • Leg warmers • Buff • Overshoes • Lightweight Base layers CYCLING ACCESSORIES • Chamois crème – love it or hate it, it definitely makes a long day in the saddle more comfortable (and the anti-bacterial properties help on those hot and sweaty days too!) • Sunglasses – well fitted sports sunglasses help protect against dust, insects and (of course) the sun • Suncream – please bring a high protection factor (e.g. SPF 50) sunscreen as long days in the saddle as well as altitude can really expose you to the sun • Lightweight Day pack – our support vehicle will carry your main bag, but a day pack for snacks and clothes is a good idea. FOOD & DRINK Energy bars & sports drink mixtures - If you have particular dietary needs or favour a specific brand it's best to bring your preferred food with you. Stores like Decathlon offer a wide (and competitively priced) selection of energy bars & sports drink mixtures but please note it can be difficult to get to these stores at times. Ask your leader at the initial group meeting for details on opening hours. LUGGAGE As space in our support vehicle/transport is very limited we request that you bring only a small luggage bag with you rather than larger bags or suitcases.
Climate and seasonal
While we don't run trips over the winter months, weather in the mountains is never predictable and it can go from bright sunshine to rain and hail in just a few hours. It is also usually noticeably colder at higher elevations, and the windchill on descents can make it feel colder than it really is.
* During Spring months (Apr-Jun) the weather is usually mixed, with cloudy/rainy days a regular occurrence, but with temperatures still often above 20C/68F. Afternoon thunderstorms are not uncommon but temperatures are usually better for cycling.
* Summer (July-Aug) usually brings hot weather, often around 30C/86F and winds are frequently higher at this time of year. Afternoon thunderstorms are not uncommon. Daylight is long at this time of year, usually over 15hrs from sunrise to sunset.
* During August (Sep-Oct) the weather is usually mixed, with cloudy/rainy days more common, but with temperatures still often above 20C/68F.
A couple of rules
Everyone has the right to feel safe when they travel. We don't tolerate any form of violence (verbal or physical) or sexual harassment, either between customers or involving our leaders, partners or local people. Sexual relationships between a tour leader and a customer are strictly forbidden.
Use or possession of illegal drugs will not be tolerated on our trips. If you choose to consume alcohol while travelling, we encourage responsible drinking, and expect that you'll abide by the local laws regarding alcohol consumption.
The sex tourism industry is known to exploit vulnerable people and have negative consequences on communities, including undermining the development of sustainable tourism. For this reason, patronising sex workers will not be tolerated on our trips.
By travelling with us you are agreeing to adhere to these rules. Your group leader has the right to remove any member of the group for breaking any of these rules, with no right of refund.
If you feel that someone is behaving inappropriately while travelling with us, please inform your tour leader or local guide immediately. Alternatively, contact us on the emergency contact number detailed in the Problems and Emergency Contact section of this Essential Trip Information.
Feedback
After your travels, we want to hear from you! We rely on your feedback. We read it carefully. Feedback helps us understand what we are doing well and what we could be doing better. It allows us to make improvements for future travellers.
http://www.intrepidtravel.com/feedback/
Emergency contact
In the case of a genuine crisis or emergency, Intrepid's Europe Operations Team can be reached on the number listed below:
For general contact details please use the following page: http://www.intrepidtravel.com/ourtrips/contact/
GENERAL ISSUES ON YOUR TRIP
While we always endeavour to provide the best possible holiday experience, due to the nature of travel and the areas we visit sometimes things can and do go wrong. Should any issue occur while you are on your trip, it is imperative that you discuss this with your group leader or our local representative straight away so that they can do their best to rectify the problem and save any potential negative impact on the rest of your trip.
We recognise that there may be times when your group leader/local partner may not be able to resolve a situation to your satisfaction - if this is the case, please ask the leader to speak to their direct manager.
You may also choose to provide details in your online feedback, which we ask you to complete within 30 days of the end of your trip. But we do ask you to be aware that it is very difficult for us to provide any practical help after the trip is complete.
Intrepid's Local Operator: +376 346791
Responsible travel
As part of our commitment to responsible travel a portion of your trip cost will be donated to Bicycles for Humanity – a not-for-profit, volunteer run, grass roots charity organisation focused on the alleviation of poverty through sustainable transport – in the form of a bicycle.
In the developing world a bicycle is life changing, allowing access to health care, education, economic opportunity and wider community. A bicycle means you can travel twice as far, twice as fast and carry four times the load, providing a profound and lasting positive effect for the individual as well as their community. Bicycles For Humanity collect donated (used or new) bicycles, repair them if needed and send them to Africa.
Along with donated bicycles each of the 40 ft shipping containers that Bicycles For Humanity sends becomes a bike workshop, providing employment, skills, training, business, opportunity and economic development for the community in which it's placed, helping the community to move away from aid dependence.
For more information see http://www.bicyclesforhumanity.com/
Our Responsible Travel Policy outlines our commitment to preserving the environment, supporting local communities, protecting the vulnerable and giving back to the places we travel. All our trip leaders, suppliers and staff are trained on these principles, and are core to us delivering sustainable, experience-rich travel.
Explore the different parts of our Responsible Travel Policy by visiting:
https://www.intrepidtravel.com/responsible-travel
DRESS CODE
In general, there are few dress restrictions in Europe. Note when visiting churches, monasteries or other religious sites modest dress is required - shorts or skimpy tops may not be permitted, for both men and women.
Accommodation notes
OCCASIONAL ALTERNATIVE ACCOMMODATION
The style of accommodation indicated in the day-to-day itinerary is a guideline. On rare occasions, alternative arrangements may need to be made due to the lack of availability of rooms in our usual accommodation. A similar standard of accommodation will be used in these instances.
TWIN SHARE / MULTI SHARE BASIS
Accommodation on this trip is on a twin/multishare basis. Please note there may be times where facilities will be shared rather than ensuite and rare occasions when you share a room with passengers travelling on a different Intrepid trip than your own.
CHECK-IN TIME
Throughout the trip we request that our hotels prepare rooms in time for our arrival, especially if we're arriving prior to normal check-in time. However this isn't always possible which means we won't be able to check-in immediately on arrival at some hotels. Instead, we can store our luggage and explore our new destination.
PRE/POST TRIP ACCOMMODATION
If you've purchased pre-trip or post-trip accommodation (subject to availability), you may be required to change rooms from your trip accommodation for these extra nights.
FACILITIES
Your accommodation may not always have private en suite facilities or air-conditioning. European hotels generally don't provide kettles or fridges.
Travel insurance
Travel insurance is compulsory for all our trips. We require that, at a minimum, you are covered for medical expenses including emergency repatriation. We strongly recommend that the policy also covers personal liability, cancellation, curtailment and loss of luggage and personal effects.
When travelling on a trip, you won't be permitted to join the group until evidence of travel insurance and the insurance company's 24 hour emergency contact number has been seen by your leader.
If you have credit card insurance your group leader will require details of the participating insurer/underwriter, the level of coverage, policy number and emergency contact number rather than the bank's name and credit card details. Please contact your bank for these details prior to arriving in-country.
http://www.intrepidtravel.com/insurance.php
Your fellow travellers
As you travel on a group trip you will be exposed to all the pleasures and maybe some of the frustrations of travelling in a group. Your fellow travellers will probably come from all corners of the world and likely a range of age groups too. We ask you to be understanding of the various needs and preferences of your group - patience with your fellow travellers is sometimes required for the benefit of everyone's travel experience. Remember too that you have responsibilities to the group. If you are requested to be at a place at a certain time, ensure that you don't keep the rest of the group waiting. We have found time and time again that the very best trips we operate are those where the dynamics within the group work well - this takes just a little effort on your part. Due to privacy reasons we are unable to provide you with contact details and any personal information about your fellow travellers booked on your trip prior to departure.
SINGLE TRAVELLERS:
Our group trips are designed for shared accommodation and don't involve a compulsory single supplement. Single travellers share with people of the same gender in accommodation ranging from twin to multishare. Some of our itineraries have accommodation booked on a mixed gender share basis and where applicable this will be specified in our Essential Trip Information. On a selection of our trips, you have the option to pay a single supplement to ensure that you have your own accommodation (where available). Please note that this only applies to accommodation during the tour - pre-trip and post-trip accommodation will be booked on a single room basis.
SINGLE SUPPLEMENT:
A single supplement is available on this trip, please refer to your booking agent for further information.
Itinerary disclaimer
ITINERARY CHANGES:
Our itineraries are updated regularly throughout the year based on customer feedback and to reflect the current situation in each destination. The information included in this Essential Trip Information may therefore differ from when you first booked your trip. It is important that you print and review a final copy prior to travel so that you have the latest updates. Due to weather, local conditions, transport schedules, public holidays or other factors, further changes may be necessary to your itinerary once in country. The order and timing of included activities in each location may also vary seasonally to ensure our travellers have the best experience. Your tour leader will keep you up to date with any changes once on tour.
OPTIONAL ACTIVITIES:
A selection of optional activities that have been popular with past travellers are listed in the day-to-day itinerary. This isn't an exhaustive list and should be used as a guide only for some of what might be available. Prices are approximate, are for entrance only, and don't include transport to and from the sites or local guides unless indicated. All activities are subject to availability, and may be on a join-in basis. It may not be possible to do all the activities listed in the time available at each destination, so some pre-planning for what you are most interested in is advised. When it's recommended that travellers pre-book these activities, look for a note in the Special Information section of the day-to-day itinerary. For most, they can either be organised independently on the day, or let your leader know you are interested and they can assist.
Where activities are considered medium or high risk, we work with operators whose safety and credentials we have sighted and assessed. Although it is possible that you may find the same activity cheaper with another operator on the ground, we cannot vouch for the safety or quality of that operator. Medium and high risk activities not listed above have not been assessed by us and as such our staff and leaders are unable to assist you with organising these activities. Activities that contravene our Responsible Travel policies are also not listed. Please remember that the decision to partake in any activity not listed is at your own discretion and risk.
Accommodation
More from France
8 Days from$2,345
START: Ax-les-Thermes
FINISH: Argeles-Gazost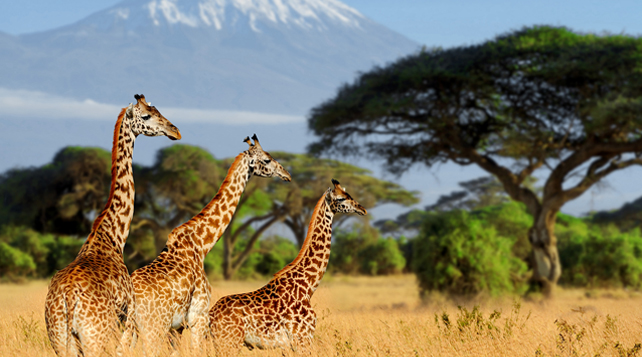 Kenya Safari!
Win a Classic African Adventure Tour to Kenya Overland Safari. Every NOVICA product purchased through the end of the year qualifies as an entry. Let the journey begin!