Cycle Rajasthan
Overview
Description
The enchanting northern province of Rajasthan is awash with all the colours of India. On our cycling adventure we see all sides of this fascinating state. Cycling means that everything is slower and up close in India. Interact with the wonderful local population of small towns, drink chai under a roadside tree with friendly locals. From the opulence and splendour of Maharajahs' palaces to Holy Lakes and the beauty of the Taj Mahal this cycling adventure has it all.
Start: Delhi
Finish: Delhi
Ages: 14 - 99
Theme: Cycling
Accommodation: Hotel (10 nights), heritage property (3 nights), deluxe permanent tent (1 night)
Destination: Delhi
Highlights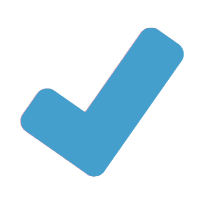 Take the road less travelled as you cycle through the rural villages and majestic countryside of Rajasthan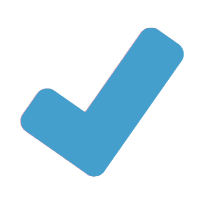 Discover the rich history and architecture of Amber Fort, just outside of Jaipur, with the expertise of a local guide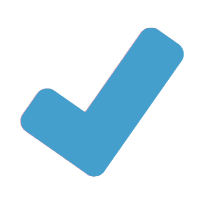 Search for wildlife in the jungle of Ranthambhore National Park, the best place to see wild tigers in Rajasthan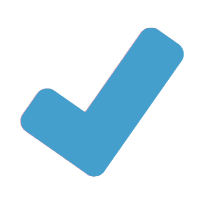 Relive the legacy of the Rajput warriors by spending a night in a 400-year-old fort, which is now a family-run hotel surrounded by mango orchards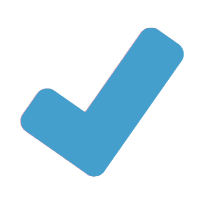 Marvel at the Taj Mahal, one of the most recognisable buildings in the world with the power to surprise even the most jaded traveller
Itinerary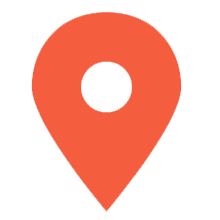 Day 1 : Delhi
Namaste and welcome to India. Please attend a welcome group meeting today at 6 pm to meet your fellow travellers and trip leader. You'll also meet your cycling crew and get fitted out for your bike. Please see the important notes section of you trip notes for more information. Please look for a note in the hotel lobby or ask reception where the meeting will take place. If you can't arrange a flight that will arrive in time, you may wish to arrive a day early so you're able to attend. We'll be happy to book additional accommodation for you (subject to availability). If you're going to be late, please inform the hotel reception. We'll be collecting your insurance details and next of kin information at this meeting, so please ensure you have all these details to provide to your leader. If you arrive into Delhi early, there are plenty of things to see and do. Perhaps pay a visit to the World Heritage-listed Humayun's Tomb or the 12th-century Qutub Minar. As the former residence of royal families and British soldiers, the Red Fort plays a vital part in Delhi's history and is a must-see. Otherwise book an Urban Adventure to see Delhi through the eyes of a local. Riding distance: None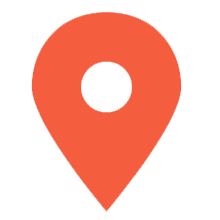 Day 2 : Jaipur
The day begins with an early morning warm-up ride (approximately 25 km). For the rest of the day, tour the sights of Delhi in a private vehicle. Explore Old Delhi, which has been an important city in India for well over 2,000 years. Visit the Jama Masjid (Delhi's oldest and India's largest mosque), the Sikh temple of Sheeshganj Gurudwara and India Gate, the latter commemorating soldiers who lost their lives fighting for the British Indian Army in World War I. In the late afternoon, take a five-hour train journey to Jaipur, the capital of Rajasthan. Bikes will be transported separately by vehicle to Jaipur. Cycling distance: approx. 17kms/11 miles, mostly flat with approx. 125m/410ft of elevation gain.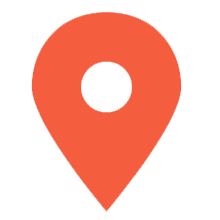 Day 3 : Jaipur
This morning explore the 'Pink City' of Jaipur by private vehicle and on foot. Visit the Amber Fort. Set atop a hill overlooking Maota Lake, the fort is a superb example of Rajput architecture. Entering the Sheesh Mahal (Hall of Mirrors) is a particularly memorable experience. You'll also have the option to visit Jaipur's Royal City Palace and/or one of the five astronomical observatories built by the founder, Jaipur Maharaja Jai Singh. At the end of the day you might like to sit back in the iconic Raj Mandir Cinema and enjoy a Bollywood blockbuster. Riding distance: None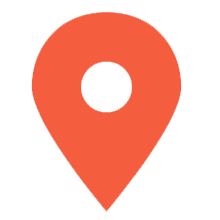 Day 4 : Pushkar
Depart Jaipur after breakfast and enjoy a ride to the sacred city of Pushkar. On the way pass several forts and make brief stops to take pictures. Upon reaching Pushkar in the evening, take a guided walk around the town. Pass the holy Pushkar Lake, where pilgrims come to cleanse themselves of sins and disease by bathing along the lake's 52 ghats. As the most important temple of its kind, head to Brahma Mandir - one of India's few temples dedicated to the Hindu creator-god Brahma. The main street of the town is a bustling tourist market and well worth a visit if you want to stock up on souvenirs. Cycling distance: approx. 100kms/62 miles, mostly flat for the first 48kms/30 miles, then undulating, with approx. 465m/1525ft of elevation gain.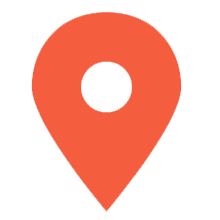 Day 5 : Udaipur
Spend the day cycling to the 'White City' of Udaipur. Known as the 'Venice of the East', Udaipur is often regarded as the most romantic city in India. Set amid the Aravalli Hills, the city curls around Lake Pichola, the two palaces of Jag Mandir and Jag Nivas rising out of the water in their own reflections. Cycling distance: approx. 68kms/42 miles, undulating for the first 17kms/10 miles, then flat, with approx. 490m/1610ft of elevation gain.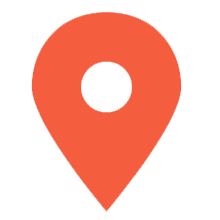 Day 6 : Udaipur
Spend the day touring the sights of Udaipur with the group. Wind through narrow streets to the City Palace complex on the banks of Lake Pichola, which is the largest palace in Rajasthan. Pop into the impressive Jagdish Temple, dedicated to the Lord Vishnu. If time allows, perhaps visit the rose gardens of the Gulab Bagh, take a boat trip across Lake Pichola or participate in a Sitar lesson. Cycling distance: approx. 14kms/9 miles, flat with approx. 90m/295ft of elevation gain.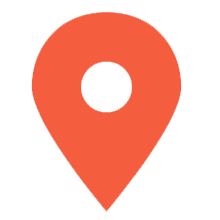 Day 7 : Pangarh
We start our day with a 50km ride through the Chittorgarh countryside before boarding our support vehicle and driving towards Chittorgarh itself (55kms, 1.5hrs) then climb back onto our bikes and cycle 22kms through the hills towards Bijaipur. From here we avoid riding on a main highway and transport south to Pangarh Lake, spending the night sleeping in a comfortable permanent tent camp. On arrival, unwind with a cup of chai while watching the sunset over the lake and serene Vindhya Range. Enjoy a view out to the 15th-century Pangarh Fort, perched atop a hill to the north side of the lake. Ride 1 - Cycling distance: approx. 53kms/33 miles, lightly downhill/flat with approx. 390m/1280ft of elevation gain. Ride 2 - Cycling distance: approx. 22 kms/14 miles, uphill for the first 15kms, then downhill, with approx. 210m/690ft of elevation gain.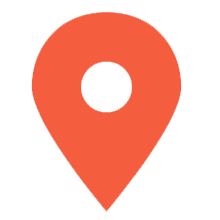 Day 8 : Bijaipur
This morning, leave the campsite and cycle through farmland to the village of Bijaipur. On the way witness local rural life in action and, depending on the season, opium poppy fields in harvest. In Bijaipur stay in the 16th-century Castle Bijaipur, which is now a heritage hotel within the original fortified walls. Enjoy the palace's blend of colonial and Mughal architecture as you relax by the pool or in the gardens, pampered by the Mewar hospitality of the hotel's owners. Cycling distance: approx. 17 kms/11 miles, undulating with approx. 150 m/490ft of elevation gain.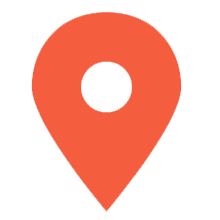 Day 9 : Bundi
After breakfast, cycle on to charming Bundi. On arrival, explore the town on an orientation tour. Wander narrow streets packed with blue Brahmin houses, bazaars, temples and shops, and mingle with locals in the downtown market. Visit Bundi's ancient and ornately carved baoris (step wells), which once provided water to the city. Imposing itself over the town is the 17th-century Bundi Palace, where you can check out some exquisite murals. Cycling distance: approx. 70 kms/43 miles, undulating/hilly with approx. 720m/2360ft of elevation gain.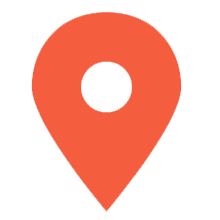 Day 10 : Ranthambhore National Park
Today, ride to Ranthambhore National Park. Once a hunting ground for the Maharajas of Jaipur, today it's a major wildlife park and the best place in Rajasthan to see tigers in the wild. The group will reach Ranthambore by late afternoon, so you'll have plenty of time to rest up for an early start the next day. Cycling distance: approx. 70 kms/43 miles, undulating with approx. 540m/1770ft of elevation gain.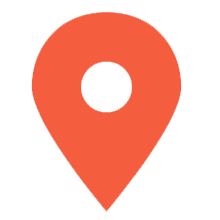 Day 11 : Ranthambhore National Park
Embark on a 4WD safari before dawn in search of leopards, wild boar, hyenas, nilgai, birds and of course, tigers. Deep in the jungle of the park is Ranthambhore Fort. Founded in 944 AD, few buildings have survived the ravages of war and time, but the ruins of Badal Mahal and Hammirs Court pavilions hint at its previous grandeur. In the late afternoon, explore a different sector of the park via 4WD to increase the chance of tiger sightings. Notes: Ranthambhore National Park is closed between 1 July and 30 September each year. On the trips affected, we'll visit nearby Mansingh Sanctuary instead. In 2015 Intrepid returned to Ranthambhore National Park after suspending our visits in 2014 due to vehicle safety concerns. The majority of vehicles have now been assessed and upgraded. As the safety of our travellers is our highest priority, your group leader has the authority to reschedule or cancel the safari tour if they believe the vehicles available do not meet our safety standards. Cycling distance: none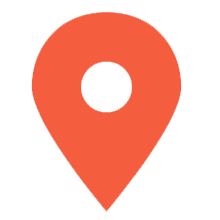 Day 12 : Madhogarh
Today is the final day of cycling. Depart Ranthambhore and reach your destination of Madhogarh by late afternoon. After saying goodbye to the cycling crew, explore the small village with your group. Enjoy famous Rajput hospitality when you spend the night in the 400-year-old Fort Madhogarh, built by Madho Singh Ji and once the battlefield of the Kachwaha Rajputs. In 2000, the fort was converted into a family-run hotel in order to finance its upkeep. Cycling distance: approx. 31 kms/19 miles, flat/lightly undulating with approx. 320m/1050ft of elevation gain.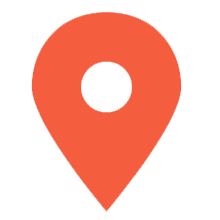 Day 13 : Agra
Today, travel by bus to Agra. Agra is a city of temples, gardens and palaces and is rich in Mughal heritage. Visit the Taj Mahal, built by Emperor Shah Jahan as a memorial to his wife Mumtaz. As described by the poet Rabindranath Tagore, this 'teardrop on the face of eternity' never fails to amaze. If you like, continue on to Akbar's Mausoleum. Cycling distance: none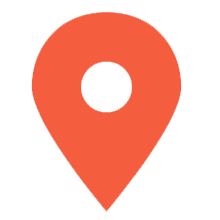 Day 14 : Delhi
In the morning, tour the spectacular Red Fort. Founded by Emperor Akbar in the 16th century, its sandstone walls once enclosed the imperial city of the Mughal rulers. Wander around the fort's palaces, mosques and halls before the afternoon drive back to Delhi. Cycling distance: none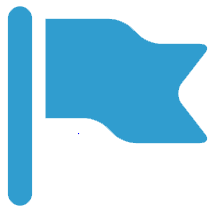 Day 15 : Delhi
There are no activities planned for the final day and you're able to depart the accommodation at any time. If you have a few extra days in Delhi why not jump on an Urban Adventure. Cycling distance: none
What's Included?
Transport
Bicycle, support vehicle, train, metro, cycle rickshaw
Accommodation
Hotel (10 nights), heritage property (3 nights), deluxe permanent tent (1 night)
Important Details
Joining Point
Hotel Taj Princess
15 A/25 WEA Ajmal Khan Road Opposite Jesa Ram Hospital
Karol Bagh
Delhi
110005
INDIA
Phone: +91 11 2574220
Finishing Point
Hotel Taj Princess
15 A/25 WEA Ajmal Khan Road Opposite Jesa Ram Hospital
Karol Bagh
Delhi
110005
INDIA
Phone: +91 11 2574220
Physical preparation
PHYSICAL PREPARATION
There are regular rest breaks each day, however it is important to note that you will be riding over multiple and consecutive days in a climate and terrain that may be unfamiliar. While it can be tempting to start out riding as hard and fast as you can (we get it!) we recommend taking it easy on the first few days while your body gets used to the rides and the climate.
As a general rule, the more preparation you can do for this type of trip, the more you will enjoy it. Prepare for the trip by doing aerobic type exercises before travelling - jogging or swimming are some options, though cycling is best. If possible take some extended day rides before travelling, or spend time on exercise bikes in the gym. The more your muscles (and bottom) are prepared for the riding on this trip the more you will be able to enjoy the wonderful countryside and people you meet while riding. Note that an enthusiasm for bike riding and adventure is essential!
It is also important that you are both confident and competent in riding a bicycle, both solo and in a group environment.
CYCLING DISTANCES:
The information listed in the itinerary is a guide to the approximate distances and terrain cycled each day. However, this may vary depending on the physical capabilities of the group, and changes to local conditions. For safety reasons we only cycle during daylight hours, so there may be some early morning starts. We take regular rest breaks throughout cycling days.
Important information
1. A Single Supplement is available on this trip, please ask your booking agent for more information.
2. Bicycle hire is included in your trip price. Please advise your height at time of booking so as we can organise a suitable sized bike.
3. Bike helmets are compulsory on this trip. We are unable to hire bike helmets locally so please ensure you bring your own bike helmet from home.
4. On this trip we have a single leader that rides with the group, and another that drives the support vehicle (acting as a back marker where needed)
5. Intrepid requires a scanned copy of your passport bio page at time of booking to secure a permit for your Ranthambore National Park visit. Authorities at Ranthambhore NP follow a strict booking process whereby permits are issued on a first come first serve basis. If we do not receive correct passport details in time we cannot guarantee you on the tiger safari.
6. TAJ MAHAL DOME RESTORATIONS
Using mud pack therapy the Archaeological Survey of India is planning to clean the four small canopies around the main dome of the Taj Mahal from the start of April 2018. This will be followed by the cleaning of the main dome but that could take some time as ASI is yet to calculate its load bearing capacity. The ASI's science branch officials have stated that cleaning the four canopies will take approximately 2 months while main dome cleaning will be completed in phases. We will continue to update as information becomes available.
7. During winter months (Oct-Feb), air pollution levels in parts of India can spike to hazardous levels. Severe pollution can increase the risk of respiratory problems. Those with pre-existing medical conditions, particularly heart and lung conditions, may be especially affected.
Group leader
All Intrepid cycling group trips are accompanied by one of our cycling leaders. The aim of the group leader is to take the hassle out of your travels and to help you have the best trip possible. Intrepid endeavours to provide the services of an experienced leader however, due to the seasonality of travel, rare situations may arise where your leader is new to a particular region or training other group leaders.
Our cycling leaders are all passionate cyclists, as you'd expect, but they also go through some pretty rigorous cycle-trip specific training. Each one has undergone on-road training and supervision and knows how to do safety checks, basic repairs and emergency first-aid. And at the end of the day they're still regular Intrepid leaders, which means they will provide information on the places you are travelling through, offer suggestions for things to do and see, recommend great local eating venues and introduce you to our local friends. While not being guides in the traditional sense you can expect them to have a broad general knowledge of the places visited on the trip, including historical, cultural, religious and social aspects. At Intrepid we aim to support local guides who have specialised knowledge of the regions we visit. If you were interested in delving deeper into the local culture at a specific site or location then your leader can recommend a local guide service in most of the main destinations of your trip.
Safety
We take safety seriously on all our trips, but cycling tours deserve a few special considerations. HELMETS: Helmets are compulsory and we do not allow anyone to ride without one (including our own staff!). You can bring your own, or purchase one that meets international safety standards on the ground. Your leader can assist with this. FOOTWEAR For safety reasons we strongly recommend that you wear shoes that cover the toes while riding. SUPPORT VEHICLES We usually have a support vehicle following us if first-aid is ever necessary or people are feeling too tired to ride. BIKES: Our bikes are serviced regularly, and we get them checked by experts before each and every trip. Should you choose to bring your own please note that while we are happy to assist where we can with repairs you are responsible for the safety and suitability of your own equipment. TRAFFIC AND DRIVING ON THE OTHER SIDE OF THE ROAD: Depending on where you come from please note that drivers in this part of the world may drive on the opposite side of the road from what you are used to. Look both ways before crossing any road. Traffic can be a little more chaotic than you might be used to at home. Be aware! There are times when traffic conditions make sections of our planned riding route unsafe – in this instance we will use the support vehicle. WEATHER Due to inclement weather posing a serious health or safety issue there may be times when we use the support vehicle instead of doing the planned ride. We will endeavour to reroute if possible but at times may have to cancel the planned ride.
https://www.intrepidtravel.com/safety-field
PETTY THEFT AND PERSONAL SAFETY: While travelling there is always the risk of pick-pocketing and petty theft, particularly in the more touristy cities. We recommend that you exercise caution when walking alone at night and encourage you to walk together and only on main, well-lit thoroughfares. Be particularly vigilant on public transport. Simple measures like carrying your day pack on your front, not hanging your bag over the back of your chair or on the floor and wearing a money belt will reduce any chance that your valuables should go missing.
SEAT BELTS: Please be aware that local laws governing transportation safety may differ from those in your home country and not all the transport which we use is able to provide seat belts.
FESTIVALS - HOLI & DIWALI: Travelling in India and Nepal during Holi can at times be unsafe - drinking and drug use is more widespread during this holiday. Your leader/guide will advise your group on what places to avoid on the day. It may be necessary to alter your itinerary for the day. Diwali (a lunar festival generally held from mid October to mid November every year) is celebrated by local people letting off fireworks in the street. It can be very noisy for several days with extra pollution caused by fireworks. As there are no restrictions on buying fireworks in India there are often injuries caused by people exploding them inappropriately. During this festival your leader/guide may be required to alter your itinerary to avoid large crowds gathering and using fireworks.
Visas
Visas are the responsibility of the individual traveller. Entry requirements can change at any time, so it's important that you check for the latest information. Please visit the relevant consular website of the country or countries you're visiting for detailed and up-to-date visa information specific to your nationality. Your consultant will also be happy to point you in the right direction with acquiring visas. Visas can take several weeks to process, so familiarise yourself with any requirements as soon as you have booked your trip to allow for processing time.
INDIA:
An E-Tourist Visa (eVT) Facility is available for holders of a passport for a number of countries. This facility allows travellers to pre-register and pay for their visa prior to travel to India. The Visa is collected upon arrival at one of 16 designated airports in India. Please note strict guidelines on the below website.
https://indianvisaonline.gov.in/evisa/tvoa.html
An E-Tourist Visa (eVT) visa on arrival is available for select nationalities including but not limited to the following
Australian, Canadian, New Zealand, German, UK and USA passports.
Passport holders from these countries can apply for an E-Tourist Visa (eVT) to have their visa issued upon arrival at 16 major airports in India.
Please follow the instructions at - https://indianvisaonline.gov.in/evisa/tvoa.html and complete the application for your E-Tourist Visa.
- Please be aware of strict conditions regarding application and travel (check under ELIGIBILITY section).
- E-visas are only available for entry of up to 60 days. If you plan to be in India longer you will need to apply for a tourist visa at an Indian visa application centre in your home country.
- Please note that travellers entering India overland from Nepal are required to apply for a visa in advance their home country. Visas will not be issued on the Nepal/Indian border.
- The E-Tourist Visa DOES NOT apply to travellers entering India overland. Please check your trip notes if you are crossing a border between India and Nepal.
- For the 30 day eTourist visa your expected Date of Arrival into India must be within 30 days of application.
- Indian visas are difficult and time consuming to obtain in Nepal.
Tourist visas are available in Single and Multiple Entry. Be sure to check the date you require a visa from and the length of time you will need to cover, especially if you change countries during your trip.
For your visa application you need to include the following information under the local contact section towards the end of the application. :
PEAK India
25/3 East Patel Nagar
New Delhi 110008
Phone: +91 11 4500 6400
Please note that this information can change at any time. Please always refer to https://indianvisaonline.gov.in/evisa/tvoa.html
This is the official visa online site. There have been reports of other non-official websites that are in fact operated by visa companies - it is at your own risk if you choose to use other parties to process your e-visa.
NATIONAL PARKS:
In order to obtain permits and safari bookings for national parks in India, we require a scanned colour copy of the bio page of your passport at the time of booking. Your safari arrangements cannot be completed without this information.
Why we love it
Take the road less travelled as you cycle through the rural villages and majestic countryside of Rajasthan
Discover the rich history and architecture of Amber Fort, just outside of Jaipur, with the expertise of a local guide
Search for wildlife in the jungle of Ranthambhore National Park, the best place to see wild tigers in Rajasthan
Relive the legacy of the Rajput warriors by spending a night in a 400-year-old fort, which is now a family-run hotel surrounded by mango orchards
Marvel at the Taj Mahal, one of the most recognisable buildings in the world with the power to surprise even the most jaded traveller
Is this trip right for you
To complete this trip it is important that you are both confident and competent in riding a bicycle.
This trip covers anywhere between 25 to 90 km of cycling each day, so a reasonable level of fitness is required, although you'll have plenty of rest breaks. A support vehicle will also be with you at all times, so if you get tired you can jump in. This trip is suitable for those seeking an active adventure and is a wonderful way to see the sights of Rajasthan from a different perspective.
While riding the bikes you'll be exposed to the elements, so please ensure you're well prepared with waterproof clothing suitable for both warm and cold weather conditions.
We visit a number of temples on this trip, which requires a certain level of modesty. Please bring clothes that cover the arms and shoulders, with pants/skirts that go past the knee. A light-scarf is also ideal for covering shoulders and arms when it's hot.
The Taj Mahal is currently undergoing mud pack therapy to restore its original colour. It is expected the dome will be covered in iron scaffolding during the process.
Health
All travellers need to be in good physical health in order to participate fully on this trip. When selecting your trip please make sure you have read through the itinerary carefully and assess your ability to cope with our style of travel. Please note that if, in the opinion of our group leader or local guide, any traveller is unable to complete the itinerary without undue risk to themselves and/or the rest of the group, Intrepid Travel reserves the right to exclude them from all or part of a trip without refund.
You should consult your doctor for up-to-date medical travel information or for any necessary vaccinations before departure. We recommend that you carry a first aid kit as well as any personal medical requirements as they may not easily be obtained at the locations on this trip. Please ensure that you are adequately prepared.
MOSQUITO-BORNE ILLNESSES:
Malaria is a risk in many parts of India, including major cities. Cases of dengue fever are reported, especially in the period after the monsoon. Other mosquito-borne diseases (including Japanese encephalitis, chikungunya fever and filariasis) also occur. Take preventative measures such as as wearing long clothing, using repellent and being indoors particularly around dusk and dawn. Consult a medical professional regarding prophylaxis against malaria. For more information, see the World Health Organisation's fact sheets: http://www.who.int/neglected_diseases/vector_ecology/mosquito-borne-diseases/en/
ZIKA VIRUS:
India is classified as an ongoing transmission zone for Zika, with confirmed cases in Tamil Nadu and Jaipur.  Basic precautions for protection from mosquito bites should be taken by people traveling to Zika transmission areas, especially pregnant women.
OTHER INFECTIOUS DISEASES:
Water-borne, food-borne, parasitic and other infectious diseases (including meningitis, cholera, typhoid, hepatitis, tuberculosis, diphtheria and rabies) are common in India. Tap water is not safe to drink. Home-made or unlabelled alcohol can be poisonous. Seek medical attention if you suspect food poisoning, if you have a fever or suffer from diarrhoea.
AIR POLLUTION:
During winter months (October-February), air pollution levels in parts of India can spike to hazardous levels. Severe pollution can increase the risk of respiratory problems. Those with pre-existing medical conditions, particularly heart and lung conditions, may be especially affected. Your leader can assist you to obtain a face mask if required.
INFLUENZA
Cases of influenza A(H1N1) are widespread in India during winter with a number of recent cases in Rajasthan. Discuss influenza vaccination requirements with your doctor or a travel health professional before departing and maintain good hygiene practices by covering your mouth and nose with a tissue when coughing, and washing your hands regularly. For more information, see the World Health Organisation's fact sheets: https://www.who.int/news-room/fact-sheets/detail/influenza-(seasonal)
AIR POLLUTION:
During winter months (October-February), air pollution levels in parts of India can spike to hazardous levels. Severe pollution can increase the risk of respiratory problems. Those with pre-existing medical conditions, particularly heart and lung conditions, may be especially affected.
CYCLING HEALTH
Riding across unfamiliar terrain in weather conditions that you are not used to can potentially lead to cycling-related health issues.
By far the most common issue is that of dehydration. While this is most common on warm/hot days, it is also a factor during cold weather as you continue to sweat. Research shows most riders will typically lose 500-1000 ml of water per hour. While we schedule in frequent rest stops and encourage you to refill water bottles at every opportunity, it is the responsibility of each cyclist to monitor their own levels of hydration while cycling. The key point to remember is not to wait until you're thirsty but to drink small amounts regularly from the start of your ride.
Adding an electrolyte solution can aid in replenishing the salts/electrolytes lost through physical activity. This is especially important on days when you are drinking a lot of the bike.
Food and dietary requirements
While travelling with us you'll experience the vast array of wonderful food available in the world. Your group leader will be able to suggest restaurants to try during your trip. On our camping trips we often cook the region's specialities so you don't miss out. To give you the maximum flexibility in deciding where, what and with whom to eat, generally not all meals are included in the trip price. This also gives you more budgeting flexibility. As a rule our groups tend to eat together to enable you to taste a larger variety of dishes and enjoy each other's company. There's no obligation to do this though.
Money matters
The official currency of India is the Indian Rupee (INR). It's symbol is ₹. The most convenient and cheapest way to obtain local currency in is via ATMs, which are readily available in most towns. Look for Bank of India or ICICI ATMs. Our experience has shown they are the most reliable ATMs to use for withdrawals. Cash shortages at ATMs can be a problem in rural areas. Foreign currency notes that are old, torn or faded can be very difficult to exchange, so please bring clean bills, and small denominations are most useful. The use of credit cards can be restricted, mainly to major hotels, shops and higher end establishments.
SPENDING MONEY:
When it comes to spending money on the trip, every traveller is a little different. You know your spending habits better than we do, so please budget a sensible amount for things like meals not included, drinks, shopping, optional activities and laundry. It's always better to bring a little more than you think you'll need. Also make sure you've read your trip details thoroughly so you know what's included in the trip price and what isn't. This should make budgeting a little easier. You'll find this info in the Inclusions section of your Essential Trip Information (that's this document).
Over the years we have found that many of our travellers find the need for tipping to be both tiresome and embarrassing, especially if they don't have the correct small change. To overcome this, we have established a tipping kitty system. At your group meeting, your tour leader may discuss the idea of running a group tipping kitty, whereby everybody contributes an equal amount and then your tour leader pays the tips while keeping a running record of all monies spent (except restaurant tips). The record can be checked at any time and any money remaining at the end of the tour returned to group members.
TIPPING:
If you are happy with the services provided a tip - though not compulsory - is appropriate. While it may not be customary to you, it is of great significance to the people who will take care of you during your travels, inspires excellent service, and is an entrenched feature of the tourism industry across many Intrepid destinations. We recommend that any tips are given to the intended recipient by a member of your group, rather than collected and passed on by the group leader.
The following amounts are based on local considerations and feedback from our past travellers:
Your Group Leader: You may consider tipping your leader for outstanding service throughout your trip. The amount is entirely a personal preference, however as a guideline $US 3-5 per person, per day can be used. Of course you are free to tip more or less as you see fit, depending on your perception of service quality and the length of your trip.
Drivers: You may have a range of drivers on your trip. Some may be with you for a short journey while others may be with you for several days. We would suggest a higher tip for those more involved with the group however a base of INR100-INR150 per day is generally appropriate.
Local guides: Throughout your trip you may at times have a local guide in addition to your leader. We suggest INR100 per day for local guides.
Porters: Throughout your trip you may at times have a porter in addition to your leader. We suggest INR50 per day for porters.
Local transport: For a half day city tour we suggest INR50 per day. For a full day city tour we suggest INR100 per day.
Restaurants: Local markets and basic restaurants - round your bill up to the nearest INR20. More up-market restaurants we suggest 10% to 15% of your bill.
Gratuities aren't compulsory on your trip, but they can make a big difference to locals employed in the tourism industry. We suggest carrying small notes of local currency around as you go. It'll make tipping easier.
All departure taxes should be included in your international flight ticket.
Budget for meals not included: 180.00
CONTINGENCY FUNDS:
We try to plan for every eventuality, but there are still some things beyond our control. Please make sure you have access to an extra US$500 for emergencies (e.g. severe weather, natural disasters, civil unrest) or other events that result in unavoidable changes to the itinerary (e.g. transport strikes or cancellations, airport closures). Sometimes these things necessitate last minute changes to enable our trips to continue to run, and as a result there may be some extra costs involved.
The recommended amounts are listed in USD for the relatability of universal travellers, however the local currency is needed in the countries you are visiting.
TIPPING
If you're happy with the services provided a tip - though not compulsory - is appropriate. While it may not be customary to you, it's of great significance to the people who will take care of you during your travels, inspires excellent service, and is an entrenched feature of the tourism industry across many Intrepid destinations.
Your Tour Leader:
You may consider tipping your tour leader for outstanding service throughout your trip. The amount is entirely a personal preference, however as a guideline US$3-US$5 per person (in local currency), per day can be used. Of course you are free to tip more or less as you see fit, depending on your perception of service quality and the length of your trip. Remember, a tip is not compulsory and should only be given when you receive excellent service. Please don't tip with coins, very small denomination notes, or dirty and ripped notes. This is regarded culturally as an insult
Commissions:
The receipt of commissions or kickbacks in exchange for recommending particular shops or services is ingrained in the culture of the tourism industry. Rather than turning a blind eye to this unavoidable issue in some areas, we have established a centralised fund whereby contributions from recommended suppliers are collected and distributed back into the business. We aim to provide the best value trips in the market, and this fund assists in keeping operating costs and trip prices low to you. A priority in establishing this fund is that the experience of our traveller - you - is not compromised in any way. Please let us know via the feedback form completed after your trip if we are successfully meeting this objective.
Optional Tipping Kitty:
On Day 1 your tour leader will discuss with you the idea of running a group tipping kitty, whereby everybody contributes an equal amount and then your tour leader pays the tips for drivers, local guides, and hotel staff (excludes restaurant tips). The leader will keep a running record of all monies spent which can be checked at any time, and any money remaining at the end of the tour returned to group members. This is often the easiest way to avoid the hassles of needing small change and knowing when and what is an appropriate amount to tip. Participation in this kitty at your own discretion, and you are welcome to manage your own tipping separately if you prefer. Please note the tipping kitty excludes tips for your tour leader.
What to take
Packing for a cycling tour isn't that different from any other adventure. But if you want to be comfortable and warm, here are a few bike-specific tips. • Helmet – these are compulsory, but if you don't have your own you can sometimes purchase an approved and well-fitted one at the start of the trip (our leaders can assist you with this). There are some destinations where you are unable to purchase or hire appropriate helmets locally so you will need to bring your own - please check the 'Important Notes' section to see if this is the case. • Padded bike shorts • Quick-dry jerseys – you can definitely get away with a few cotton t-shirts but having a few light and breathable jerseys will make your cycling a lot more comfortable, especially in warmer/humid climates. • Quick-dry socks • Cycling gloves – not essential but recommended as padded cycle gloves will make your riding more comfortable and can help protect you in case of a fall. • Rain gear – pack a light poncho in case the weather turns when you're out on the road • Light breathable waterproof/windproof – especially useful for those early mornings or downhill sections when the wind-chill becomes a factor. • Water bottle – we don't provide bottles but all our bikes have one bottle holder fitted (and a second one can be fitted if required). Please bring a cycling-specific water bottle as other types will fall out of the holders. A Camelbak will make drinking on-the-go easier. • Sunglasses – well fitted sports sunglasses help protect against dust, insects and (of course) the sun • Day pack – our support vehicle will carry your main bag, but a day pack for snacks and clothes is a good idea. • Suncream – please bring a high protection factor (e.g. SPF 50) sunscreen as long days in the saddle can really expose you to the sun • Shoes – normal sports shoes can be worn on all of our trips however you may want to consider a flat shoe with a relatively stiff sole as it makes pedalling a lot more efficient. Regular cyclists are welcome to bring their own cycling-specific shoes however we recommended 'mountain bike' style shoes that have grip on the sole rather than road bike' shoes as you will still be walking around while on the rides (cafe/photo/toilet stops, etc.). For safety reasons we require that you wear shoes that completely cover the toes while riding. • Saddles – are saddles are standard, unisex models –less experienced cyclists may choose to bring your own gel seat cover for added comfort. Regular cyclists are welcome to bring your own saddle – our leader will assist in fitting it to your bike • Pedals – all bikes come with flat pedals. Regular cyclists are welcome to bring their own pedals – our leader will assist in fitting them to your bike As space in our support vehicle/transport can be limited we request that you bring only a small luggage bag with you rather than larger bags or suitcases.
India is a naturally conservative country, and as such we recommend all cyclists wearing baggy short over their lycra cycling shorts. We also recommend bringing a buff that you can put over your mouth for when it is dusty or the smog levels are higher than normal.
What you need to bring will vary according to the trip style you have chosen, the countries you are visiting and when you are travelling. Generally speaking you should pack as lightly as possible. On the vast majority of our trips you are expected to carry your own luggage, although you won't be required to walk long distances with it (max 30 minutes). Many travellers carry their luggage in a backpack, although an overnight bag with a shoulder strap would suffice if you travel lightly. Smaller bags or backpacks with wheels are also convenient although we recommend your bag has carry straps. You'll also need a day pack/bag to carry water and a camera etc for day trips. Below we have listed the essentials for this trip:
https://www.intrepidtravel.com/packing-list
TRAVELLING ON LOCAL TRANSPORT It's important that your bags can be locked, as on local transport it may be necessary that your luggage gets stowed separately (and unattended). The smaller your bag the better for you and other passengers, for when it comes to travelling on local buses and trains it's often only the smaller bags that will fit into the storage areas inside the bus or your cabin. To ensure maximum comfort, try to pack small and light. LUGGAGE STORAGE Where Intrepid covers the cost of luggage storage during included day trips, we allow for one bag/backpack only, so it's advisable that you travel lightly and keep luggage to a limit of one item (plus your day pack). Extra luggage storage will be at your own expense.
IMAGES FROM HOME: During our trip there will be many opportunities for you to meet and talk with locals. One way to start any conversation is with pictures. We recommend that you bring some photos / postcards of your family, home, city or country where you live, animals peculiar to your country etc.
PASSPORT COPY: Please bring a photocopy of your passport main page and airline ticket if you will require airline reconfirmation at the end of your trip.
WARM CLOTHING: It comes as a surprise to many travellers that India can be cold (ie. below zero!) during winter (particularly Dec/Jan), even in some cities and even when not at high altitudes. Make sure you are prepared for the weather during these months by bringing adequately warm clothes with you, including thermal underclothes and an appropriate jacket. Many hotels in India do not have central heating, so a warmer set of clothes to sleep in has also been recommended by our past travellers.
Climate and seasonal
INDIA SEASONS:
As a general rule have a look online to check the weather in India just before you are about to travel. This gives you a clearer understanding of what to pack. Here are some general ideas of seasons in India:
December to March:
Pleasant weather – warm days, cool nights.
December and January bring chilly nights in the north.
Fog can delay trains travelling across the north of the country
Temperatures climb steadily from February.
April to June:
April is already hot; May and June are really hot and dry.
From June, the monsoon sweeps from south to north, bringing high temperatures and humidity
Cooler in the hills and mountains across the country
July to November:
Monsoon continues until November.
The southeast coast and southern Kerala see heavy rain from October to early December.
MONSOON:
Travel in rural areas during the monsoon season can be hazardous. Monsoon rains cause flooding and landslides that can cut off some towns and villages for days. It is not unusual for trains to be delayed or cancelled resulting in itinerary changes or for activities in towns near to rivers and lakes (ie Varanasi) to need to be changed during this time of year. During the monsoon, excessive rainfall can see the river Ganges rise to unsafe levels. This may cause the suspension of all water related activities by local government. At this time of year walking along the Ghats can also be dangerous. Your tour leader will be able to advise you locally on any changes.
WINTER:
Winter in India can be colder than you might expect and as this is not peak travel season hotels in some regions may not have adequate heating. In these months you may like to bring thermals for sleeping.
RANTHAMBHORE NATIONAL PARK
In 2015 Intrepid returned to Ranthambhore National Park after suspending our visits in 2014 due to vehicle safety concerns. The majority of vehicles have now been assessed and upgraded. Safety of our travellers is our highest concern and your tour leader has the authority to cancel or reschedule the jeep safari if they believe that vehicles available do not meet our safety expectations.
A couple of rules
Everyone has the right to feel safe when they travel. We don't tolerate any form of violence (verbal or physical) or sexual harassment, either between customers or involving our leaders, partners or local people. Sexual relationships between a tour leader and a customer are strictly forbidden.
Use or possession of illegal drugs will not be tolerated on our trips. If you choose to consume alcohol while travelling, we encourage responsible drinking, and expect that you'll abide by the local laws regarding alcohol consumption.
The sex tourism industry is known to exploit vulnerable people and have negative consequences on communities, including undermining the development of sustainable tourism. For this reason, patronising sex workers will not be tolerated on our trips.
By travelling with us you are agreeing to adhere to these rules. Your group leader has the right to remove any member of the group for breaking any of these rules, with no right of refund.
If you feel that someone is behaving inappropriately while travelling with us, please inform your tour leader or local guide immediately. Alternatively, contact us on the emergency contact number detailed in the Problems and Emergency Contact section of this Essential Trip Information.
While we do accept children under 18 on this trip we do have a couple of rules. From a safety and enjoyment perspective they should be confident and competent cyclists capable of completing the riding part of the itinerary without additional assistance. Minors under 18 years old must always be accompanied by a parent/legal guardian. This includes when the minor rides in the support vehicle.
Feedback
After your travels, we want to hear from you! We rely on your feedback. We read it carefully. Feedback helps us understand what we are doing well and what we could be doing better. It allows us to make improvements for future travellers.
http://www.intrepidtravel.com/feedback/
Emergency contact
In case of a genuine crisis or emergency, transfer or accommodation issues, you can reach our local India Intrepid office on their 24 hour number:
GENERAL ISSUES ON YOUR TRIP
While we always endeavour to provide the best possible holiday experience, due to the nature of travel and the areas we visit sometimes things can and do go wrong. Should any issue occur while you are on your trip, it is imperative that you discuss this with your group leader or our local representative straight away so that they can do their best to rectify the problem and save any potential negative impact on the rest of your trip.
We recognise that there may be times when your group leader/local partner may not be able to resolve a situation to your satisfaction - if this is the case, please ask the leader to speak to their direct manager.
You may also choose to provide details in your online feedback, which we ask you to complete within 30 days of the end of your trip. But we do ask you to be aware that it is very difficult for us to provide any practical help after the trip is complete.
Intrepid Emergency num: +91 9599 914 852, +91 9999 005 019
Responsible travel
As part of our commitment to responsible travel a portion of your trip cost will be donated to Bicycles for Humanity – a not-for-profit, volunteer run, grass roots charity organisation focused on the alleviation of poverty through sustainable transport – in the form of a bicycle.
In the developing world a bicycle is life changing, allowing access to health care, education, economic opportunity and wider community. A bicycle means you can travel twice as far, twice as fast and carry four times the load, providing a profound and lasting positive effect for the individual as well as their community. Bicycles For Humanity collect donated (used or new) bicycles, repair them if needed and send them to Africa.
Along with donated bicycles each of the 40 ft shipping containers that Bicycles For Humanity sends becomes a bike workshop, providing employment, skills, training, business, opportunity and economic development for the community in which it's placed, helping the community to move away from aid dependence.
For more information see http://www.bicyclesforhumanity.com/
Our Responsible Travel Policy outlines our commitment to preserving the environment, supporting local communities, protecting the vulnerable and giving back to the places we travel. All our trip leaders, suppliers and staff are trained on these principles, and are core to us delivering sustainable, experience-rich travel.
Explore the different parts of our Responsible Travel Policy by visiting:
https://www.intrepidtravel.com/responsible-travel
http://www.intrepidtravel.com/ourtrips/rt/responsibletraveller
LOCAL DRESS:
Dress standards are conservative throughout Asia, especially outside major cities. To respect this and for your own comfort, we strongly recommend modest clothing. This means clothing that covers your shoulders and knees by wearing sleeves and long trousers. Loose, lightweight, long clothing is both respectful and cool in areas of predominantly hot climate. In many rural areas women will need to wear modest clothing even to swim. Singlets, tank tops and topless sun bathing are all unacceptable. When visiting religious sites men often need to wear long trousers and women a long skirt or sarong.
ELEPHANT PERFORMANCES & ELEPHANT RIDING:
While we respect each individual's decisions while travelling, Intrepid does not include elephant rides or unnatural performance activities on any itinerary, and we recommend you bypass these activities should they be offered to you during your stay. Professional wildlife conservation and animal welfare organisations, including World Animal Protection advise that contrary to common belief, captive elephants remain wild animals and despite good intentions, unfortunately many venues are unable to provide the appropriate living conditions elephants require and this ultimately impacts their well-being. While there is some merit in the argument that the money you pay for the activity goes towards keeping the elephants and their mahouts employed, we know that it also fuels demand for elephants to be captured in the wild or captive bred. We thank you for your support in improving the welfare of these majestic creatures. Further information is available on the below link:
Accommodation notes
OCCASIONAL ALTERNATIVE ACCOMMODATION
The style of accommodation indicated in the day-to-day itinerary is a guideline. On rare occasions, alternative arrangements may need to be made due to the lack of availability of rooms in our usual accommodation. A similar standard of accommodation will be used in these instances.
TWIN SHARE / MULTI SHARE BASIS
Accommodation on this trip is on a twin/multishare basis. Please note there may be times where facilities will be shared rather than ensuite and rare occasions when you share a room with passengers travelling on a different Intrepid trip than your own.
CHECK-IN TIME
Throughout the trip we request that our hotels prepare rooms in time for our arrival, especially if we're arriving prior to normal check-in time. However this isn't always possible which means we won't be able to check-in immediately on arrival at some hotels. Instead, we can store our luggage and explore our new destination.
PRE/POST TRIP ACCOMMODATION
If you've purchased pre-trip or post-trip accommodation (subject to availability), you may be required to change rooms from your trip accommodation for these extra nights.
ACCOMMODATION:
Some of the accommodation along the way is basic or simple, staying in local guesthouses and homestays. Some may have shared bathroom faciluties with cold water only. We use a mixture of air-conditioned and non-air-conditioned rooms. Some areas of India experience daily load shedding. This is where the power may be turned off at certain times of the day and usually occurs for a few hours in early afternoon. Most hotel properties have a restaurant or cafe serving local meals. Many restaurants and hotels do not serve alcohol for religious reasons or due to local laws. 
SHOWERS:
Showers at some hotels only have hot water at peak times (usually morning and evening). Outside of these times you may need to speak to reception to obtain hot water.
ROOM ISSUES:
If you have any issues with your room, please speak to the hotel and your tour leader right away rather than your travel agent so that the problem can be addressed without delay.
Travel insurance
Travel insurance is compulsory for all our trips. We require that, at a minimum, you are covered for medical expenses including emergency repatriation. We strongly recommend that the policy also covers personal liability, cancellation, curtailment and loss of luggage and personal effects.
When travelling on a trip, you won't be permitted to join the group until evidence of travel insurance and the insurance company's 24 hour emergency contact number has been seen by your leader.
If you have credit card insurance your group leader will require details of the participating insurer/underwriter, the level of coverage, policy number and emergency contact number rather than the bank's name and credit card details. Please contact your bank for these details prior to arriving in-country.
http://www.intrepidtravel.com/insurance.php
Your fellow travellers
As you travel on a group trip you will be exposed to all the pleasures and maybe some of the frustrations of travelling in a group. Your fellow travellers will probably come from all corners of the world and likely a range of age groups too. We ask you to be understanding of the various needs and preferences of your group - patience with your fellow travellers is sometimes required for the benefit of everyone's travel experience. Remember too that you have responsibilities to the group. If you are requested to be at a place at a certain time, ensure that you don't keep the rest of the group waiting. We have found time and time again that the very best trips we operate are those where the dynamics within the group work well - this takes just a little effort on your part. Due to privacy reasons we are unable to provide you with contact details and any personal information about your fellow travellers booked on your trip prior to departure.
SINGLE TRAVELLERS:
Our group trips are designed for shared accommodation and don't involve a compulsory single supplement. Single travellers share with people of the same gender in accommodation ranging from twin to multishare. Some of our itineraries have accommodation booked on a mixed gender share basis and where applicable this will be specified in our Essential Trip Information. On a selection of our trips, you have the option to pay a single supplement to ensure that you have your own accommodation (where available). Please note that this only applies to accommodation during the tour - pre-trip and post-trip accommodation will be booked on a single room basis.
A single supplement is available on this trip.
Itinerary disclaimer
ITINERARY CHANGES:
Our itineraries are updated regularly throughout the year based on customer feedback and to reflect the current situation in each destination. The information included in this Essential Trip Information may therefore differ from when you first booked your trip. It is important that you print and review a final copy prior to travel so that you have the latest updates. Due to weather, local conditions, transport schedules, public holidays or other factors, further changes may be necessary to your itinerary once in country. The order and timing of included activities in each location may also vary seasonally to ensure our travellers have the best experience. Your tour leader will keep you up to date with any changes once on tour.
OPTIONAL ACTIVITIES:
A selection of optional activities that have been popular with past travellers are listed in the day-to-day itinerary. This isn't an exhaustive list and should be used as a guide only for some of what might be available. Prices are approximate, are for entrance only, and don't include transport to and from the sites or local guides unless indicated. All activities are subject to availability, and may be on a join-in basis. It may not be possible to do all the activities listed in the time available at each destination, so some pre-planning for what you are most interested in is advised. When it's recommended that travellers pre-book these activities, look for a note in the Special Information section of the day-to-day itinerary. For most, they can either be organised independently on the day, or let your leader know you are interested and they can assist.
Where activities are considered medium or high risk, we work with operators whose safety and credentials we have sighted and assessed. Although it is possible that you may find the same activity cheaper with another operator on the ground, we cannot vouch for the safety or quality of that operator. Medium and high risk activities not listed above have not been assessed by us and as such our staff and leaders are unable to assist you with organising these activities. Activities that contravene our Responsible Travel policies are also not listed. Please remember that the decision to partake in any activity not listed is at your own discretion and risk.
Accommodation
Hotel (10 nights),heritage property (3 nights),deluxe permanent tent (1 night)
More from India
15 Days from$1,745
START: Delhi
FINISH: Delhi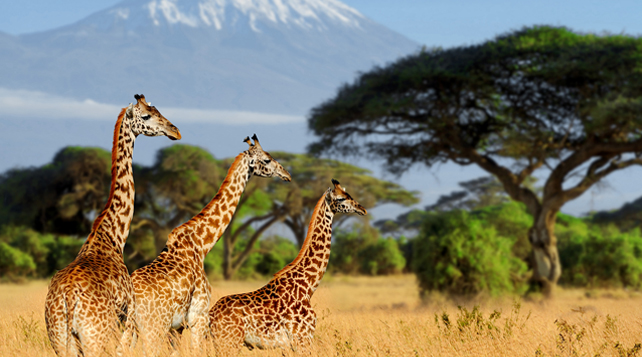 Kenya Safari!
Win a Classic African Adventure Tour to Kenya Overland Safari. Every NOVICA product purchased through the end of the year qualifies as an entry. Let the journey begin!