Cycle Morocco
14 Days from $1,700
START: Marrakech
FINISH: Marrakech
AGES: 14 - 99
THEME: Cycling
Overview
Description
Desert sands and snow-topped mountains. Red cliff gorges and seaside paths. Hairpin turns and alpine passes. Explore them all in the most immersive way possible on this 14-day cycling tour through Morocco, a land overflowing with mystery, history and culture. A place where the people welcome you with endless stories and the landscape offers endless diversity. Where you can see beaches, deserts, forests, mountains, and orchards. From Marrakesh circle the country through Tangier, Chefchaouen, medieval Fes, the cool of the High Atlas Mountains and the heat of the Sahara, and the ancient city of Ait Benhaddou.
Start: Marrakech
Finish: Marrakech
Ages: 14 - 99
Theme: Cycling
Accommodation: Hotel (10 nights), overnight train (1 night), desert camp (1 night), gite (1 night)
Destination: Marrakech
Highlights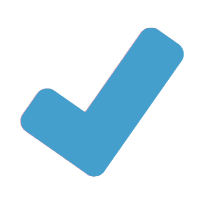 Cycling allows you to get closer to authentic Morocco, whether you're riding around the backstreets of Marrakech or stopping for tea with nomads in the Mgoun Valley.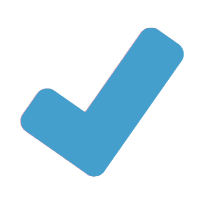 Ride a camel through the dramatic red dunes of the Sahara Desert at sunset, then settle in to your camp and enjoy a Moroccan feast under the stars.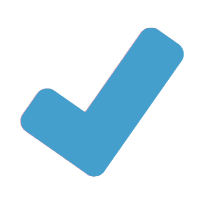 Pedal diverse and captivating terrain, from lively medinas to Mediterranean Coast and the fabulous hairpins of the Dades Gorge.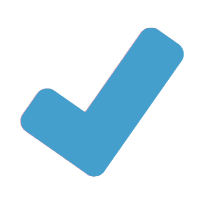 Step into the Middle Ages on a guided walk through the secret shortcuts and twisting alleyways of Fes' Medina.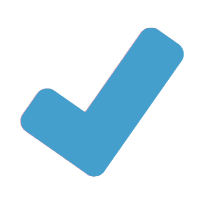 End rewarding days in the saddle with hearty local meals like a feast in Djemma el-Fna and a traditional goat dinner in Mgoun Valley.
Itinerary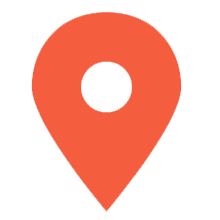 Day 1 : Marrakech
Welcome to Morocco. Marrakech is a feast for the senses - be enticed by the alluring colours of the spice markets, the taste of delectable foods, and the scent of perfumed gardens. Your adventure begins today with a welcome meeting at 6pm – double check with reception for the time and place. If you can't arrange a flight that will arrive in time, you may wish to arrive a day early. We'll be happy to book additional accommodation for you (subject to availability). If you're going to be late, please inform the hotel reception. Please have your insurance details and next of kin information on hand for collection at this meeting. After the welcome meeting, head out to the city's unique Djemaa el-Fna, a square that transforms into a hive of activity at night. Enjoy a dinner together (included) while snake-charmers, henna-painters and storytellers ply their trade nearby. Riding distance: none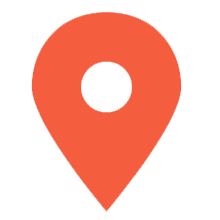 Day 2 : Marrakech
Fuel up with breakfast this morning, and then get fitted for your bike – your transport and best buddy for the next 13 days. Take a short test ride to make sure everything's working properly, then begin a (flat!) cycling tour in and around the city (approx. 3 hours covering 22 kms). As the frenetic daily life of Marrakech buzzes around you, take your bike along main avenues and into quieter backstreets. Starting from near the royal olive groves of Menara gardens you'll ride to well-known sites like Koutoubia mosque and its famous 12th-century minaret, pass by the Marrakech Medina before ending in the palmerie. Return to the legendary Djemaa el-Fna to dine al fresco, snacking your way around the crowded stalls. Try a Moroccan pastry with a glass of fresh orange juice. There'll be ample time in the afternoon to get cleaned up before taking a late evening (approx. 9:35pm) overnight sleeper train north to Tangier (approx. 11 hours). Basic food and drinks are available but it's recommended to eat before boarding the train. Riding distance: approx. 22kms/14 miles, mostly flat with approx. 30m/100ft of elevation gain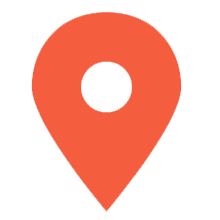 Day 3 : Tangier
Where the Mediterranean Sea meets the Atlantic Ocean, you'll find the city of Tangier. Often seen as the gateway to Africa, the city has a long and fascinating history peppered with artists, spies, and millionaires. Arrive at approx. 8am and check into your hotel, then meet up with your support crew and vehicle. Saddle up for a 30-kilometre ride, beginning with an easy 10km ride to the Grottes d'Hercules (Caves of Hercules). Legend says Hercules stayed in this cave before doing his eleventh labour – collecting the golden apples from the Hesperides Garden. It has been used quite differently in modern times, ranging from a brothel to a concert venue for Def Leppard. From here the road undulates and climbs as we jump back on the bike to explore Cap Spartel, known to the Romans and Greeks as the "Cape of the Vines". Stop by the 19th century lighthouse and, if you're lucky, climb up to the top for an amazing view out across the Atlantic Ocean. A quick lunch then a pleasant downhill back towards our finish by Tangiers' Mediterranean port. Relax after the ride by treating yourself to a mint tea at the rooftop cafe Salon Bleu, which overlooks the medina and ocean. Riding distance: approx. 31 kms/19 miles, undulating with approx. 500m/1650ft elevation gain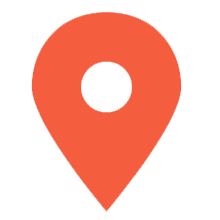 Day 4 : Chefchaouen
Leave Tangier and drive 85 kms (approx. 1.5hrs) through the arid inland towards the east coast and the coastal town of Tetouan and on to the beachside village of Azla for the start of today's ride. Follow the winding coastal road south to the small fishing town of Oued Laou (approx. 45 kms). This is a stunning undulating ride, with the shimmering waters of the Mediterranean on your left, steep mountains on your right, and small coves dotted with beautiful beaches in-between. Today we have four climbs but it's worth it as we stop for lunch by one of the beaches and enjoy a refreshing swim if the weather allows. After today's ride, it's best to leave the saddle behind and let the support vehicle do the hard work of climbing the steep hills all the way up to the 'Blue City' of Chefchaouen (approx. 60 kms). Set against a wide valley and nestled between two peaks in the stunning Rif Mountains, it's one of the prettiest places in Morocco. This Andalucia-influenced old Medina has been lovingly cared for with striking blue and whitewashed houses, red-tiled roofs and artistic doorways. Take a stroll through this idyllic town, shop for handicrafts in the ancient Medina, or simply sit at a cafe and enjoy the pleasure of time passing by. Riding distance: approx. 45 kms/28 miles, undulating with approx. 680m/2230ft of elevation gain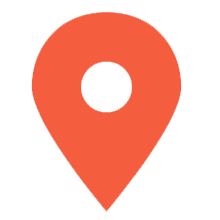 Day 5 : Chefchaouen
Today is a free day to explore Chefchaouen. Ease into the relaxed pace of life in this rural retreat with a wander though the medina, or head to a café in the Plaza Uta el-Hammam to sample the delicious local goat cheese. Admire the architecture of the 15th-century Grand Mosque (closed to non-Muslims), or browse the shops selling woven goods and small sweets in the square. Also within the plaza is the walled fortress of the Kasbah. If you are still feeling energtic you might prefer to head out of town for a hike in the Rif mountains (approx. 4hrs). In the evening, tuck into a tagine at a local restaurant or visit a hammam, a traditional Moroccan spa. Riding distance: none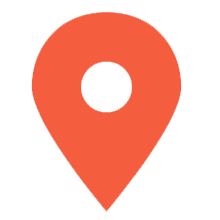 Day 6 : Fes
Avoid the most of hard mountain roads this morning, with the support vehicle taking you 80km (approx. 2hrs) south from Chefchaouen to the outskirts of Beni hmed village then get the legs pumping on the undulated road to Tabouda, that flanks the majestic turquoise waters of the El Wahda Dam (approx. 37 kms). As the roads get busier and the day heats up, retreat to the comfort of the support vehicle and leave the quiet of the Rif Mountains behind you. Drive the remaining 95 kms to Fes, the spiritual and cultural heart of Morocco. It's vibrant, noisy, fascinating and almost overwhelming – a visual and pungent feast for the senses. Take the remainder of the day to relax before really getting into this amazing city that's home to a huge, well-preserved medieval old city – the mother of all medinas. Riding distance: approx. 37kms/23 miles, mostly flat with approx. 120m/395ft of elevation gain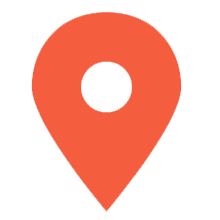 Day 7 : Fes
Leave your bike behind today and dive into the heart of the Medina. Take a guided walk through the secret shortcuts and twisting alleyways of Fes. Pass donkeys piled high with goods and step back into the Middle Ages in the labyrinth of the Medina. Look out for the recently restored Medersa Bou Inania, one of the city's most beautiful buildings, and enjoy the iconic view across the dye pits of the famous tannery. The rest of the day is free to explore. Watching the sunset over the Medina while a dozen prayer calls vie for attention is an experience not to be missed. Notes: Today's experience will include shopping in carefully selected places. As the receipt of commissions or kickbacks in exchange for recommending particular shops, services or activities is ingrained in the culture of the Moroccan tourism industry, Intrepid has established a centralised system of receiving and distributing payments from these recommended suppliers. For more information, please refer to 'Important Notes' section or talk to your Tour leader on the ground. Riding distance: none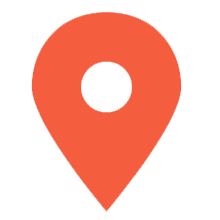 Day 8 : Midelt
Start the day early to avoid the traffic and heat, leaving frenetic Fes behind to drive deep into the Middle Atlas mountain range to Dayet Aoua then start our first ride for the day to Ifrane (approx. 20kms). High-altitude, French-built Ifrane is often referred to as 'the Switzerland of Morocco'. The mountain location, pitched red-roofed houses and green surroundings offer a welcome contrast to the recent dry and hot climate. After a quick coffee stop, climb by bike on a sinuous road through the wooded hills of Ifrane National Park. Soon the road levels out and you'll enjoy a unique Middle Atlas mountains view. Coast gently downhill to the tiny town of Timahdte for lunch and the end of today's riding. Drive up to Aguelmame Sidi Ali lake, a placid clear blue lake and wetland sanctuary where you'll enjoy a well-earned lunch. For the energetic, you can also cycle the gentle uphill 15 kilometre Timahdte to lake section. After lunch, drive 90 kms down from the mountains to the Kasbah town of Midelt. Nestled in a valley, Midelt is surrounded by farmland and orchards. Take some free time to explore the nearby village of Bremmem or visit a local embroidery co-operative run to benefit local Berber women. You could also check out an optional traditional music performance in Midelt. Riding distance: approx. 65kms/40 miles, undulating with approx. 590m/1940ft of elevation gain.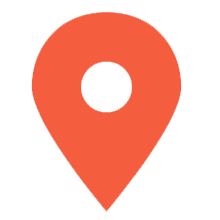 Day 9 : Merzouga/Desert Camp
Swap white-dappled mountains for the mighty Sahara today, travelling mostly downhill through dry hills and plains. Midelt to Merzouga is a long journey (270 kms), so we leave early and have two separate rides, with a vehicle transfer filling the gaps, to make it more enjoyable and manageable. We drive the first 30 kms uphill section to the day's highest point, the Tizi n Talrhemt Pass then get your wheels moving on a gentle downhill section to Er-rich (approx. 45 kms). You won't have to pedal for most of this ride – that and a good coffee stop are a welcome reward for the all the uphill you've done so far! From Er-rich we continue by bike (approx. 25 kms) down to the banks of the Ziz River and the cavernous Tunnel Zaabal before reboarding the vehicle and driving through frontier towns like Erfoud. This desert town has an almost Martian-like appearance, which is why it had starring roles in movies 'The Mummy' and James Bond's 'Spectre'. A spectacular drive past the harsh but indescribably beautiful sand dunes of Erg Chebbi brings you to today's final destination of Merzouga. With dunes rising up to 150 metres and sweeping 50 kms north to south, this is home to the mysterious Berber Nomads. You will leave your gear at your overnight camp set next to a simple auberge and then ride camels into the edge of the Sahara Desert, enjoying a spectacular sunset along the way. The dunes are stunning, especially as the evening light plays across them and sets off the colours. Tonight you will camp out in traditional style, with the chance to try some fantastic local cuisine while you sit around an open fire, enjoying lively music and dancing under the stars. Riding distance: approx. 70kms/44 miles, mostly flat with approx. 300m/985ft of elevation gain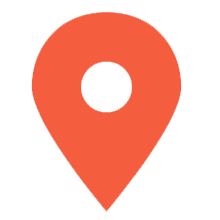 Day 10 : Todra Gorge
Experience the incredible scenery of Morocco with a drive through transformational landscapes to Tinghir (approx. 3-4 hours over 200 kms). Tinghir is your entry point to the remarkable Todra Gorge, a massive trench with sheer rock walls that rise over 300 metres to form one of the most dramatic and spectacular natural sights in Morocco. From Tinghir you'll get on your bike and workout your legs after the long drive. A 14 kms stretch takes you along the route of the Todgha River as it snakes into the canyon itself. The limestone stacks make this area best discovered on foot though, so you'll take an optional walk through surrounding farmland and a ruined village. To fully enjoy the walk, you need good walking boots or sturdy trainers, sunglasses, sun cream and plenty of water. After the walk, the rest of the day is just taking it easy at your spectacular gorge-located Kasbah, with red rock walls towering above and surrounded by palm trees. You'll need the rest to prepare for a more challenging ride tomorrow. Riding distance: approx. 15 kms/9 miles, gently rising with approx. 300m/985ft of elevation gain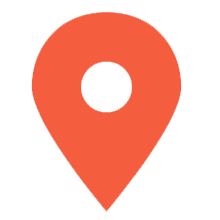 Day 11 : Dades Gorge/Mountain Gite Stay
Board our support vehicle for a drive (approx. 1hr) to the green-fringed Dades Valley, cut through by the serpentine Dades River. This valley follows the foothills of the Atlas Mountains and is dotted with mud-brick villages perched on hillsides. This is one of the best sections of road in Morocco and we begin our memorable ride at the near the fabulous hairpins of the Dades Gorge. Leaving the greenery behind, we take a small gravel road deep into the desolate Mgoun Valley near Bou Tharar (approx. 12 kms). On the way, stop by a local nomad family and share traditional cup of tea with your hosts. This is a genuine opportunity for local interaction with a family who spend their lives travelling this remote land. Your leader will be there at all times to help you communicate and understand their fascinating lives. Later in the afternoon, bid farewell to your new friends, and then make a set of new ones at tonight's accommodation. You'll stay in a mountain gite and enjoy a traditional Moroccan goat dinner. Riding distance: approx. 50 kms/31 miles with 740m/2430 ft of climbing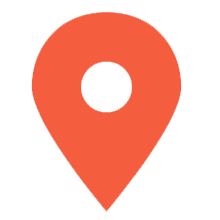 Day 12 : Ait Benhaddou
A drive through arid surroundings brings you to the dramatic Lake El Mansour (approx. 100 kms), which sits among in the sandy rocks surrounding Ouarzazate. Get the bikes out and begin a 50-kilometre ride to mythical Ait Benhaddou, passing ancient Kasbah ruins, former colonial military outposts, and austere mountains. Pause for lunch in Ouarzazate, where 'Lawrence of Arabia' and 'Black Hawk Down' were filmed. Time permitting, tour Atlas Movie Studios. Make a short visit to Horizon Association for People with Disabilities, an organisation dedicated to the rehabilitation, health and empowerment of people with disabilities. They provide essential services like prosthetic limbs, physio and social therapy, as well as training in skills like pottery or metal work. It's a project the Intrepid Foundation is very proud to support. With a gentle climb, continue to Ait Benhaddou. Centuries ago, this was an important stop for caravans carrying salt across the Sahara. Today its grand Kasbah, a fine example of clay architecture, is a World Heritage site and star of movies and TV shows like 'Gladiator', 'Games of Thrones' and 'The Living Daylights'. Our walk to Ait Benhaddou takes approx. 2hrs. In the late afternoon, why not enjoy a cooking demonstration to learn the secrets behind Morocco's most famous cuisine: couscous and tagine. Riding distance: approx. 50 kms/31 miles - undulating ride with 340m/1120ft of elevation gain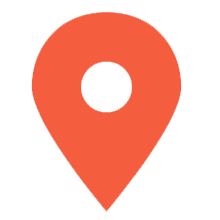 Day 13 : Marrakech via Tiz n Tichka
Leave Ait Benhaddou and the Sahara behind and commence the long, winding ride up into the Atlas Mountains and the small town of Anmiter. It is here that the cycling part of our adventure ends as we climb into our support vehicle and drive, avoiding a serious amount of climbing, to the Kasbah town of Telouet. Here, high in the Atlas (1,800 metres), you'll enter the true mountains. From here we drive further up to the spectacular Tizi n'Tichka Pass. At 2,260 metres above sea level, this is the highest major mountain pass in North Africa. After a brief break for refreshment and a photo stop, re-join the support vehicle and descend from the High Atlas all the way back to Marrakech, some 100 kilometres away. Once back in Marrakech, you'll say goodbye to your support crew and have some free time to relax. In the evening you'll be drawn back to the Djemaa el Fna, where a celebratory dinner is the perfect way to end this adventure. Riding distance: approx. 37kms/23 miles, mostly uphill with approx. 800m/2620ft of elevation gain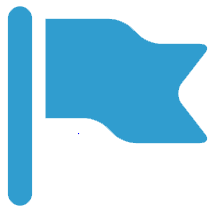 Day 14 : Marrakech
This cycling adventure through Morocco comes to an end today. There are no activities planned and you are free to leave at any time. Riding distance: none
What's Included?
Meals
13 Breakfasts, 3 Dinners
Transport
Bicycle (e-bike option available, subject to availability), Support vehicle, Train, Camel
Accommodation
Hotel (10 nights), overnight train (1 night), desert camp (1 night), gite (1 night)
Important Details
Joining Point
Hotel Gomassine
71 Av. Mohamed Zerktouni Gueliz
Marrakech
MOROCCO
Phone: +212 524433086
Finishing Point
Hotel Gomassine
71 Av. Mohamed Zerktouni Gueliz
Marrakech
MOROCCO
Phone: +212 524433086
Physical preparation
PHYSICAL PREPARATION
There are regular rest breaks each day, however it is important to note that you will be riding over multiple and consecutive days in a climate and terrain that may be unfamiliar. While it can be tempting to start out riding as hard and fast as you can (we get it!) we recommend taking it easy on the first few days while your body gets used to the rides and the climate.
As a general rule, the more preparation you can do for this type of trip, the more you will enjoy it. Prepare for the trip by doing aerobic type exercises before travelling - jogging or swimming are some options, though cycling is best. If possible take some extended day rides before travelling, or spend time on exercise bikes in the gym. The more your muscles (and bottom) are prepared for the riding on this trip the more you will be able to enjoy the wonderful countryside and people you meet while riding. Note that an enthusiasm for bike riding and adventure is essential!
It is also important that you are both confident and competent in riding a bicycle, both solo and in a group environment.
CYCLING DISTANCES:
The information listed in the itinerary is a guide to the approximate distances and terrain cycled each day. However, this may vary depending on the physical capabilities of the group, and changes to local conditions. For safety reasons we only cycle during daylight hours, so there may be some early morning starts. We take regular rest breaks throughout cycling days.
Important information
1. A Single Supplement is available on this trip, please ask your booking agent for more information.
2. Bicycle hire is included in your trip price. Please advise your height at time of booking so as we can organise a suitable sized bike.
3. An e-bike option (at additional cost) may be available on this trip. We have limited numbers of these bikes available and they are an 'on request' basis only. A request does not guarantee an e-bike, only a confirmed bookiing. Please ask your agent for more details at the time of booking.
4. Bike helmets are compulsory on this trip. We are unable to hire bike helmets locally so please ensure you bring your own bike helmet from home.
5. Morocco gets very warm in summer (June, July, Aug) so our leader may opt to shorten or reroute rides to ensure travellers' health and safety is not compromised.
Group leader
All Intrepid cycling group trips are accompanied by one of our cycling leaders. The aim of the group leader is to take the hassle out of your travels and to help you have the best trip possible. Intrepid endeavours to provide the services of an experienced leader however, due to the seasonality of travel, rare situations may arise where your leader is new to a particular region or training other group leaders.
Our cycling leaders are all passionate cyclists, as you'd expect, but they also go through some pretty rigorous cycle-trip specific training. Each one has undergone on-road training and supervision and knows how to do safety checks, basic repairs and emergency first-aid. And at the end of the day they're still regular Intrepid leaders, which means they will provide information on the places you are travelling through, offer suggestions for things to do and see, recommend great local eating venues and introduce you to our local friends. While not being guides in the traditional sense you can expect them to have a broad general knowledge of the places visited on the trip, including historical, cultural, religious and social aspects. At Intrepid we aim to support local guides who have specialised knowledge of the regions we visit. If you were interested in delving deeper into the local culture at a specific site or location then your leader can recommend a local guide service in most of the main destinations of your trip.
Safety
We take safety seriously on all our trips, but cycling tours deserve a few special considerations. HELMETS: Helmets are compulsory and we do not allow anyone to ride without one (including our own staff!). You can bring your own, or purchase one that meets international safety standards on the ground. Your leader can assist with this. FOOTWEAR For safety reasons we strongly recommend that you wear shoes that cover the toes while riding. SUPPORT VEHICLES We usually have a support vehicle following us if first-aid is ever necessary or people are feeling too tired to ride. BIKES: Our bikes are serviced regularly, and we get them checked by experts before each and every trip. Should you choose to bring your own please note that while we are happy to assist where we can with repairs you are responsible for the safety and suitability of your own equipment. TRAFFIC AND DRIVING ON THE OTHER SIDE OF THE ROAD: Depending on where you come from please note that drivers in this part of the world may drive on the opposite side of the road from what you are used to. Look both ways before crossing any road. Traffic can be a little more chaotic than you might be used to at home. Be aware! There are times when traffic conditions make sections of our planned riding route unsafe – in this instance we will use the support vehicle. WEATHER Due to inclement weather posing a serious health or safety issue there may be times when we use the support vehicle instead of doing the planned ride. We will endeavour to reroute if possible but at times may have to cancel the planned ride.
Many national governments provide a regularly updated advice service on safety issues involved with international travel. We recommend that you check your government's advice for their latest travel information before departure and ensure that your travel insurance covers you for all areas your itinerary covers. Please refer to our website's safety page for links to major travel advisories and updates on safety issues affecting our trips. We strongly recommend the use of a neck wallet or money belt while travelling, for the safe-keeping of your passport, flight tickets, cash and other valuable items. Leave your valuable jewellery at home - you won't need it while travelling. Many of our hotels have safety deposit boxes, which is the most secure way of storing your valuables. A lock is recommended for securing your luggage. Your leader will accompany you on all included activities, however during your trip you'll have some free time to pursue your own interests or relax and take it easy. While your leader will assist you with the available options in a given location, please note that any optional activities you undertake are not part of your Intrepid itinerary, and Intrepid makes no representations about the safety of the activity or the standard of the operators running them. Please use your own good judgement when selecting an activity in your free time. Please also note that your Leader has the authority to amend or cancel any part of the trip itinerary if it's deemed necessary due to safety concerns. For more details on the type of conditions and safety standards you can expect on your trip, please refer to Intrepid's operational safety policy on our website. We recommend that you take a moment to read through this information before travelling, and would appreciate any feedback on how well it's being implemented in the field:
https://www.intrepidtravel.com/safety-field
PETTY THEFT AND PERSONAL SAFETY: While travelling there is always the risk of pick-pocketing and petty theft, particularly in the more touristy cities. We recommend that you exercise caution when walking alone at night and encourage you to walk together and only on main, well-lit thoroughfares. Be particularly vigilant on public transport. Simple measures like carrying your day pack on your front, not hanging your bag over the back of your chair or on the floor and wearing a money belt will reduce any chance that your valuables should go missing.
WOMEN'S SAFETY: Women should exercise caution when travelling in Morocco. While the risk of an incident occurring on your trip is very low, below are some things you can do for your safety and peace of mind when travelling: - As with all travel, it's important to use common sense and be vigilant. - Respect local dress codes and customs, perhaps dressing more conservatively than you do at home. - Avoid isolated areas when alone at any time of day. - Lock your door when you are inside your room. Keep the door locked when you are leaving your room, even for a short time. - If hotel staff need access to your room for any reason, request that they do this while you are out, or wait at reception while they attend to any cleaning or repairs. For the protection of both our travellers and staff, our leaders worldwide are not permitted to be alone in a room with a group member. - Always take a hotel card with you when going out so you know the address and contact numbers. - Should you encounter any inappropriate behaviour, inform your leader straight away. - For further information and advice, visit: https://smartraveller.gov.au/guide/pages/female-travellers.aspx
SCAMS: When walking through touristy areas of cities you may be approached by 'helpful' locals who want to show you where to go or take you to a local spice shop. They will either ask to be your local guide for the day or expect money when you arrive at your destination. Please note these people are not registered guides and will try and get as much money from you as they can. A friendly 'no thank you (or 'la Shukran') should suffice. MOROCCAN TAGINES: Moroccan ceramic tagines bought in the souks or other shops in Morocco may contain high levels of lead. We strongly recommend you have any tagine you buy in Morocco tested before cooking with it or buy for decorative purposes only.
FIRE PRECAUTIONS: Please be aware that local laws governing tourism facilities in this region differ from those in your home country and not all the accommodation which we use has a fire exit, fire extinguishers or smoke alarms.
Visas
Visas are the responsibility of the individual traveller. Entry requirements can change at any time, so it's important that you check for the latest information. Please visit the relevant consular website of the country or countries you're visiting for detailed and up-to-date visa information specific to your nationality. Your consultant will also be happy to point you in the right direction with acquiring visas. Visas can take several weeks to process, so familiarise yourself with any requirements as soon as you have booked your trip to allow for processing time.
MOROCCO:
Australia: No - Not required
Belgium: No - Not required
Canada: No - Not required
Germany: No - Not required
Ireland: No - Not required
Netherlands: No - Not required
New Zealand: No - Not required
South Africa: Yes - in advance (in general, visa processing can take approximately 20 working days)
Switzerland: No - Not required
UK: No - Not required
USA: No - Not required
Those who do not require visas to visit Morocco as a tourist, are stamped in on arrival for 3 months.
Why we love it
Cycling allows you to get closer to the real Morocco – from bicycles to Berbers, bustling souks to the High Atlas Mountains, this classic adventure has it all
End rewarding days in the saddle with Moroccan feasts in Djemma el-Fna, a traditional dinner in the mountains, or a Berber banquet
Ride both bikes and camels in the Sahara to a starlit nomad camp - the ultimate desert experience
Cycle through landscapes that shaped both Moroccan history and the silver screen, with scenery right out of Bond and Game of Thrones!
Explore the fascinatingly chaotic mother of all medieval medinas in Fes
Wind down in the famous blue and white town of Chefchaouen
Is this trip right for you
To complete this trip it is important that you are both confident and competent in riding a bicycle.
The weather in Morocco can be extreme, with summer temperatures uncomfortably hot, especially for those who aren't accustomed to the heat. While we try to organise activities in the cooler parts of the day, please consider carefully when time of the year to travel. If you do travel in the warmer months, pack layers to cover you from the sun, bring the necessary sun protection, and drink plenty of water. Our leader may opt to shorten or reroute rides to ensure travellers' health and safety is not compromised.
In 2019, Ramadan will take place from May 5 to June 4. This is the holiest month of the year for Muslims around the world. Many festivals are marked as Islamic Holidays, which may cause some disturbance to your travels around this time. Some regular services may not be available or open during the daytime, such as restaurants or coffee bars. Please consider your travel arrangements carefully.
As Morocco has a tipping culture, travellers are expected to tip small amounts for most services, so please be prepared. Your trip leader, and the tipping section of our Essential Trip Notes, will provide you with some suggestions as to what amounts are appropriate.
Although you shouldn't expect any aggressive selling techniques in Morocco, please be aware that shop owners and street vendors offering their goods may regularly approach you.
Our accommodation is sourced very carefully with the best possible hotels picked in line with the Intrepid style of travel, but please note that service and accommodation in Morocco may be different to western standards.
There's an overnight train on Day 2 of the trip. The train has four-berth couchette compartments with upper and lower bunks on each side, so you may be sharing a confined space with people outside of your travel group. this train is occasionally cancelled at very late notice, meaning we take a minivan instead.
If you feel like doing all of the riding but are unsure of your fitness then an e-bike option is available
Health
All travellers need to be in good physical health in order to participate fully on this trip. When selecting your trip please make sure you have read through the itinerary carefully and assess your ability to cope with our style of travel. Please note that if, in the opinion of our group leader or local guide, any traveller is unable to complete the itinerary without undue risk to themselves and/or the rest of the group, Intrepid Travel reserves the right to exclude them from all or part of a trip without refund.
You should consult your doctor for up-to-date medical travel information or for any necessary vaccinations before departure. We recommend that you carry a first aid kit as well as any personal medical requirements as they may not easily be obtained at the locations on this trip. Please ensure that you are adequately prepared.
DRINKING WATER:
As a rule we recommend you don't drink tap water, even in hotels, as it contains much higher levels of different minerals than the water you may have at home. For local people this is not a problem as their bodies are used to this and can cope, but for visitors drinking the tap water can result in illness. Generally this isn't serious, an upset stomach being the only symptom, but it's enough to spoil a day or two of your holiday. Bottled water is widely available and your leader can recommend safe alternatives when available. Water consumption should be about three litres a day. Rehydration salts, motion sickness tablets, and diarrhoea blockers are available from many pharmacies.
ASTHMA:
For some travellers, the Sahara sands can bring on bouts of asthma. If you suffer from asthma even occasionally, we recommend you bring your medication as it can not be administered by your group leader and may not be readily available while you are travelling.
CYCLING HEALTH
Riding across unfamiliar terrain in weather conditions that you are not used to can potentially lead to cycling-related health issues.
By far the most common issue is that of dehydration. While this is most common on warm/hot days, it is also a factor during cold weather as you continue to sweat. Research shows most riders will typically lose 500-1000 ml of water per hour. While we schedule in frequent rest stops and encourage you to refill water bottles at every opportunity, it is the responsibility of each cyclist to monitor their own levels of hydration while cycling. The key point to remember is not to wait until you're thirsty but to drink small amounts regularly from the start of your ride.
Adding an electrolyte solution can aid in replenishing the salts/electrolytes lost through physical activity. This is especially important on days when you are drinking a lot of the bike.
Food and dietary requirements
While travelling with us you'll experience the vast array of wonderful food available in the world. Your group leader will be able to suggest restaurants to try during your trip. On our camping trips we often cook the region's specialities so you don't miss out. To give you the maximum flexibility in deciding where, what and with whom to eat, generally not all meals are included in the trip price. This also gives you more budgeting flexibility. As a rule our groups tend to eat together to enable you to taste a larger variety of dishes and enjoy each other's company. There's no obligation to do this though.
Breakfasts in Morocco are generally simple affairs consisting of bread, butter, jam, coffee/tea and juice (or similar). This is typical of breakfasts in Morocco hotels and large American/English style breakfasts are generally not available.
Money matters
The receipt of commissions or kickbacks in exchange for recommending particular shops or services is ingrained in the culture of the tourism industry. Rather than turning a blind eye to this unavoidable issue in some areas, we have established a centralised fund whereby contributions from recommended suppliers are collected and distributed back into the business. We aim to provide the best value trips in the market, and this fund assists in keeping operating costs and trip prices low to you.
A priority in establishing this fund is that the experience of our traveller - you - is not compromised in any way. Please let us know via the feedback form completed after your trip if we are successfully meeting this objective.
MOROCCO
The official currency of Morocco is Dirham (MAD).
Moroccan Dirhams cannot be purchased outside of Morocco, but it is easy to get cash on arrival.
The most convenient and cheapest way to acquire money is by Automated Teller Machine (ATM). Check with your bank for information on international fees. There are now ATMs (which accept both Visa and MasterCard) throughout all Moroccan cities.
There are few problems changing money. There are many banks, all operating with equal exchange rates, and without commission. Cash in EUR, GBP and USD dollars are favoured for exchange. Please note that Australian Dollars (AUD) are not accepted in Morocco.
Travellers' cheques are not recommended in Morocco. While some banks and 5 star hotels will change travellers' cheques this is rare and the process is very time consuming, and commissions can be high (up to 10%).
For money safety we recommend that you carry your cash and credit cards in a secure money belt or pouch concealed under your clothing.
SPENDING MONEY:
When it comes to spending money on the trip, every traveller is a little different. You know your spending habits better than we do, so please budget a sensible amount for things like meals not included, drinks, shopping, optional activities and laundry. It's always better to bring a little more than you think you'll need. Also make sure you've read your trip details thoroughly so you know what's included in the trip price and what isn't. This should make budgeting a little easier. You'll find this info in the Inclusions section of your Essential Trip Information (that's this document).
If you're happy with the services provided a tip - though not compulsory - is appropriate. While it may not be customary to you, it's of great significance to the people who will take care of you during your travels, inspires excellent service, and is an entrenched feature of the tourism industry across many Intrepid destinations.
The following amounts are based on local considerations and feedback from our past travellers:
Restaurants: Local markets and basic restaurants - leave the loose change. More up-market restaurants we suggest 5% to 10% of your bill.
Local guides: Throughout your trip you may at times have a local guide in addition to your leader. We suggest MAD20-30 per person per day for local guides.
Drivers: You may have a range of private drivers on your trip. Some may be with you for a short journey while others may be with you for several days. We would suggest a higher tip for those more involved with the group however MAD10 per person per day is generally appropriate.
Your Group Leader: You may also consider tipping your leader for outstanding service throughout your trip. The amount is entirely a personal preference, however as a guideline MAD30 per person, per day can be used. Of course you are free to tip more or less as you see fit, depending on your perception of service quality and the length of your trip. Remember, a tip is not compulsory and should only be given when you receive excellent service.
Over the years we have found that many of our travellers find the need for tipping to be both tiresome and embarrassing, especially if they don't have the correct small change. To overcome this, we have established a tipping kitty system. At your group meeting, your tour leader may discuss the idea of running a group tipping kitty, whereby everybody contributes an equal amount and then your tour leader pays the tips while keeping a running record of all monies spent (except restaurant tips). The record can be checked at any time and any money remaining at the end of the tour returned to group members.
Please don't tip with very small denomination coins, or dirty and ripped notes. This is regarded culturally as an insult
PRICES IN MOROCCO:
Morocco is often misjudged as being an inexpensive destination. With tourism booming, the influx of cheap flights from Europe, prices for some items are becoming more equivalent to prices you would be used to at home. Eating in local restaurants, road side stalls and from markets can be inexpensive, but for nights out at tourist friendly restaurants you can expect to pay much more. With drinks, tipping and of course - shopping, it can all add up. Budgets are a personal choice but please bear in mind that you should not expect Morocco to be a budget destination.
BARGAINING:
In Morocco some services and products are not a fixed price which means that your bartering skills will be tested from hiring taxis to buying a souvenir in the Medina. This can be challenging for travellers who have not experienced this before. Ask your leaders for advice when you arrive however the best approach is to smile and have fun as this is an entrenched part of Moroccan culture.
Please note that you are responsible for your own visas and taxes. Please have these amounts available prior to departing the various countries.
Please budget for additional meals and expenses while on your trip. Our suggestion is based on past traveller feedback but you may choose to spend more or less.
BUDGET FOR MEALS NOT INCLUDED: Please budget for additional meals and expenses while on your trip. We suggest EUR 350 for meals not included on this trip. Our suggestion is based on past traveller feedback but you may choose to spend more or less.
CONTINGENCY FUNDS:
We try to plan for every eventuality, but there are still some things beyond our control. Please make sure you have access to an extra US$500 for emergencies (e.g. severe weather, natural disasters, civil unrest) or other events that result in unavoidable changes to the itinerary (e.g. transport strikes or cancellations, airport closures). Sometimes these things necessitate last minute changes to enable our trips to continue to run, and as a result there may be some extra costs involved.
The recommended amounts are listed in USD for the relatability of universal travellers, however the local currency is needed in the countries you are visiting.
What to take
Packing for a cycling tour isn't that different from any other adventure. But if you want to be comfortable and warm, here are a few bike-specific tips. • Helmet – these are compulsory, but if you don't have your own you can sometimes purchase an approved and well-fitted one at the start of the trip (our leaders can assist you with this). There are some destinations where you are unable to purchase or hire appropriate helmets locally so you will need to bring your own - please check the 'Important Notes' section to see if this is the case. • Padded bike shorts • Quick-dry jerseys – you can definitely get away with a few cotton t-shirts but having a few light and breathable jerseys will make your cycling a lot more comfortable, especially in warmer/humid climates. • Quick-dry socks • Cycling gloves – not essential but recommended as padded cycle gloves will make your riding more comfortable and can help protect you in case of a fall. • Rain gear – pack a light poncho in case the weather turns when you're out on the road • Light breathable waterproof/windproof – especially useful for those early mornings or downhill sections when the wind-chill becomes a factor. • Water bottle – we don't provide bottles but all our bikes have one bottle holder fitted (and a second one can be fitted if required). Please bring a cycling-specific water bottle as other types will fall out of the holders. A Camelbak will make drinking on-the-go easier. • Sunglasses – well fitted sports sunglasses help protect against dust, insects and (of course) the sun • Day pack – our support vehicle will carry your main bag, but a day pack for snacks and clothes is a good idea. • Suncream – please bring a high protection factor (e.g. SPF 50) sunscreen as long days in the saddle can really expose you to the sun • Shoes – normal sports shoes can be worn on all of our trips however you may want to consider a flat shoe with a relatively stiff sole as it makes pedalling a lot more efficient. Regular cyclists are welcome to bring their own cycling-specific shoes however we recommended 'mountain bike' style shoes that have grip on the sole rather than road bike' shoes as you will still be walking around while on the rides (cafe/photo/toilet stops, etc.). For safety reasons we require that you wear shoes that completely cover the toes while riding. • Saddles – are saddles are standard, unisex models –less experienced cyclists may choose to bring your own gel seat cover for added comfort. Regular cyclists are welcome to bring your own saddle – our leader will assist in fitting it to your bike • Pedals – all bikes come with flat pedals. Regular cyclists are welcome to bring their own pedals – our leader will assist in fitting them to your bike As space in our support vehicle/transport can be limited we request that you bring only a small luggage bag with you rather than larger bags or suitcases.
What you need to bring will vary according to the trip style you have chosen, the countries you are visiting and when you are travelling. Generally speaking you should pack as lightly as possible. On the vast majority of our trips you are expected to carry your own luggage, although you won't be required to walk long distances with it (max 30 minutes). Many travellers carry their luggage in a backpack, although an overnight bag with a shoulder strap would suffice if you travel lightly. Smaller bags or backpacks with wheels are also convenient although we recommend your bag has carry straps. You'll also need a day pack/bag to carry water and a camera etc for day trips. Below we have listed the essentials for this trip:
https://www.intrepidtravel.com/packing-list
TRAVELLING ON LOCAL TRANSPORT It's important that your bags can be locked, as on local transport it may be necessary that your luggage gets stowed separately (and unattended). The smaller your bag the better for you and other passengers, for when it comes to travelling on local buses and trains it's often only the smaller bags that will fit into the storage areas inside the bus or your cabin. To ensure maximum comfort, try to pack small and light. LUGGAGE STORAGE Where Intrepid covers the cost of luggage storage during included day trips, we allow for one bag/backpack only, so it's advisable that you travel lightly and keep luggage to a limit of one item (plus your day pack). Extra luggage storage will be at your own expense.
CLIMATE & CLOTHING: Please note that as a desert country, Morocco can have extreme weather. Summer (approx June to September) can be very hot everywhere we travel & winter (approx November to February) can be very cold. It's recommended to bring a good sleeping bag, thermals, scarf, gloves and a warm jacket for travel in winter.
DRONES IN MOROCCO: Please note that drones are not permitted to enter or be used in Morocco, either for personal or professional/commercial use.
Climate and seasonal
CLIMATE:
Please note that as a desert country, Morocco can have extreme weather.
Winter (approx November to March) can be very cold. Particularly in the mountains or near the desert, night temperatures can drop to 5 degrees Celsius or less. Even in the hot months out in the desert it can get cold at night. It is recommended to bring a good sleeping bag, thermals, scarf, gloves and a warm jacket for travel in winter. Some of our guesthouses / hotels are unable to supply heating as this would be a major financial and environmental strain. It is also a case of energy supply and timing provisions, which is limited in some places. Please be prepared for cold showers.
Summer (approx May to September) can be very hot everywhere we travel, which means that it can be quite uncomfortable for those not used to the heat. Not all our hotels have air-conditioning, and in those that do, it's not always functioning. A hat is essential.
In 2019, the important month of Ramadan will be in progress from 5 May through until 4 June, and the Eid ul-Fitr festival will be held directly at its conclusion for 3-4 days. Ramadan is a festival of sacrifice where the devout refrain from eating or drinking during daylight hours. During Ramadan, business hours are shortened, including opening hours at some tourist attractions. Alcohol is not permitted during daylight hours and many restaurants will be closed. While you should expect some delays and inconveniences during this period, the month is a fantastic opportunity to travel in a Muslim country and witness this unique period, particularly the nightly celebrations when the sun sets and the fast is broken. Please note that although the Eid ul-Fitr festival can also be a fascinating time to travel it's a period of national holiday. Most government offices and businesses will be closed and some tourist site opening hours may be affected.
Morocco gets very warm in summer (June, July, Aug) so our leader may opt to shorten or reroute rides to ensure travellers' health and safety is not compromised.
A couple of rules
Everyone has the right to feel safe when they travel. We don't tolerate any form of violence (verbal or physical) or sexual harassment, either between customers or involving our leaders, partners or local people. Sexual relationships between a tour leader and a customer are strictly forbidden.
Use or possession of illegal drugs will not be tolerated on our trips. If you choose to consume alcohol while travelling, we encourage responsible drinking, and expect that you'll abide by the local laws regarding alcohol consumption.
The sex tourism industry is known to exploit vulnerable people and have negative consequences on communities, including undermining the development of sustainable tourism. For this reason, patronising sex workers will not be tolerated on our trips.
By travelling with us you are agreeing to adhere to these rules. Your group leader has the right to remove any member of the group for breaking any of these rules, with no right of refund.
If you feel that someone is behaving inappropriately while travelling with us, please inform your tour leader or local guide immediately. Alternatively, contact us on the emergency contact number detailed in the Problems and Emergency Contact section of this Essential Trip Information.
While we do accept children under 18 on this trip we do have a couple of rules. From a safety and enjoyment perspective they should be confident and competent cyclists capable of completing the riding part of the itinerary without additional assistance. Minors under 18 years old must always be accompanied by a parent/legal guardian. This includes when the minor rides in the support vehicle.
Feedback
After your travels, we want to hear from you! We rely on your feedback. We read it carefully. Feedback helps us understand what we are doing well and what we could be doing better. It allows us to make improvements for future travellers.
http://www.intrepidtravel.com/feedback/
Emergency contact
In the case of a genuine crisis or emergency, Intrepid's Morocco Office can be reached on Tel: +212 (0) 66192 2693. For further contact details please use the following page:
For general contact details please use the following page: http://www.intrepidtravel.com/ourtrips/contact/
GENERAL ISSUES ON YOUR TRIP
While we always endeavour to provide the best possible holiday experience, due to the nature of travel and the areas we visit sometimes things can and do go wrong. Should any issue occur while you are on your trip, it is imperative that you discuss this with your group leader or our local representative straight away so that they can do their best to rectify the problem and save any potential negative impact on the rest of your trip.
We recognise that there may be times when your group leader/local partner may not be able to resolve a situation to your satisfaction - if this is the case, please ask the leader to speak to their direct manager.
You may also choose to provide details in your online feedback, which we ask you to complete within 30 days of the end of your trip. But we do ask you to be aware that it is very difficult for us to provide any practical help after the trip is complete.
Peak Marrakech: +49 8677 9186 657
Responsible travel
Our Responsible Travel Policy outlines our commitment to preserving the environment, supporting local communities, protecting the vulnerable and giving back to the places we travel. All our trip leaders, suppliers and staff are trained on these principles, and are core to us delivering sustainable, experience-rich travel.
Explore the different parts of our Responsible Travel Policy by visiting:
https://www.intrepidtravel.com/responsible-travel
http://www.intrepidtravel.com/ourtrips/rt/responsibletraveller
Morocco can be considered a liberal Muslim country as many Moroccan women do not wear headscarves. However, Morocco is very conservative when compared with standards you may be accustomed to at home and you should dress accordingly. As a general guideline, shoulders, cleavage and knees should be covered at all times. Wearing shorts (men and women), low-cut tops, and showing midriff is not recommended as it will restrict your entry into buildings of a religious nature and family homes, and is considered disrespectful to the local culture. Long, light-coloured, lightweight sleeved shirts, trousers and skirts are respectful, cover your body, keep you cool in the heat and protect you from the harsh sun.
In Morocco we have built strong links with local communities, craftspeople, animal hospitals, artists, and the handicapped - all of which directly rely on the assistance of donations and products purchased by our travellers and other visitors. We offer Intrepid travellers an opportunity to interact with locals, to value their activities and crafts and help towards sustaining their livelihoods.
While on our trips in Morocco you'll have opportunity to meet plenty of local people. Depending on which trip you choose there's a chance to enjoy a meal in a local family's house in Ait Benhaddou, spend a night in a family guesthouse in the High Atlas Mountains or in the pilgrimage village of Moulay Idriss, or share a camp with a nomadic family in Dades Gorge. These experiences will give you a better understanding of the way of life for a rural Moroccan family. You'll also have some fun by learning how to make Morocco's most famous dish, couscous.
Wherever possible, we contract local Moroccan suppliers and assist them to improve the quality of their services. By booking this tour, you'll be helping us to support service providers, artists, small businesses, guesthouse owners and the disadvantaged in communities throughout Morocco.
We use local guides with wide experience and knowledge of cultural traditions and an ability to interpret the cultural heritage of the people in the places visited.
As part of our commitment to responsible travel a portion of your trip cost will be donated to Bicycles for Humanity – a not-for-profit, volunteer run, grass roots charity organisation focused on the alleviation of poverty through sustainable transport – in the form of a bicycle.
In the developing world a bicycle is life changing, allowing access to health care, education, economic opportunity and wider community. A bicycle means you can travel twice as far, twice as fast and carry four times the load, providing a profound and lasting positive effect for the individual as well as their community. Bicycles For Humanity collect donated (used or new) bicycles, repair them if needed and send them to Africa.
Along with donated bicycles each of the 40 ft shipping containers that Bicycles For Humanity sends becomes a bike workshop, providing employment, skills, training, business, opportunity and economic development for the community in which it's placed, helping the community to move away from aid dependence.
For more information see http://www.bicyclesforhumanity.com/
Accommodation notes
OCCASIONAL ALTERNATIVE ACCOMMODATION
The style of accommodation indicated in the day-to-day itinerary is a guideline. On rare occasions, alternative arrangements may need to be made due to the lack of availability of rooms in our usual accommodation. A similar standard of accommodation will be used in these instances.
TWIN SHARE / MULTI SHARE BASIS
Accommodation on this trip is on a twin/multishare basis. Please note there may be times where facilities will be shared rather than ensuite and rare occasions when you share a room with passengers travelling on a different Intrepid trip than your own.
CHECK-IN TIME
Throughout the trip we request that our hotels prepare rooms in time for our arrival, especially if we're arriving prior to normal check-in time. However this isn't always possible which means we won't be able to check-in immediately on arrival at some hotels. Instead, we can store our luggage and explore our new destination.
PRE/POST TRIP ACCOMMODATION
If you've purchased pre-trip or post-trip accommodation (subject to availability), you may be required to change rooms from your trip accommodation for these extra nights.
HEATING:
Some of our guesthouses/hotels are unable to supply heating as this would be a major financial and environmental strain. It's also a case of energy supply and timing provisions, which is limited in some places. Please be prepared for cold showers, which are a pleasure for most of the year. Air-conditioning systems (if available) don't always function.
DESERT CAMP & GITE
Desert camp:
- Accommodation is in shared tents.
- Tents have a camp bed, with one mattress per person - blankets, pillows and sheets provided
- Bathroom facilities are shared
- There is no power to change devices
Gite:
- All rooms have beds and bathroom facilities (inside each room)
- There is electricity to charge devices
Travel insurance
Travel insurance is compulsory for all our trips. We require that, at a minimum, you are covered for medical expenses including emergency repatriation. We strongly recommend that the policy also covers personal liability, cancellation, curtailment and loss of luggage and personal effects.
When travelling on a trip, you won't be permitted to join the group until evidence of travel insurance and the insurance company's 24 hour emergency contact number has been seen by your leader.
If you have credit card insurance your group leader will require details of the participating insurer/underwriter, the level of coverage, policy number and emergency contact number rather than the bank's name and credit card details. Please contact your bank for these details prior to arriving in-country.
http://www.intrepidtravel.com/insurance.php
Your fellow travellers
As you travel on a group trip you will be exposed to all the pleasures and maybe some of the frustrations of travelling in a group. Your fellow travellers will probably come from all corners of the world and likely a range of age groups too. We ask you to be understanding of the various needs and preferences of your group - patience with your fellow travellers is sometimes required for the benefit of everyone's travel experience. Remember too that you have responsibilities to the group. If you are requested to be at a place at a certain time, ensure that you don't keep the rest of the group waiting. We have found time and time again that the very best trips we operate are those where the dynamics within the group work well - this takes just a little effort on your part. Due to privacy reasons we are unable to provide you with contact details and any personal information about your fellow travellers booked on your trip prior to departure.
SINGLE TRAVELLERS:
Our group trips are designed for shared accommodation and don't involve a compulsory single supplement. Single travellers share with people of the same gender in accommodation ranging from twin to multishare. Some of our itineraries have accommodation booked on a mixed gender share basis and where applicable this will be specified in our Essential Trip Information. On a selection of our trips, you have the option to pay a single supplement to ensure that you have your own accommodation (where available). Please note that this only applies to accommodation during the tour - pre-trip and post-trip accommodation will be booked on a single room basis.
SINGLE SUPPLEMENT
A Single Supplement is available on this trip, please ask your booking agent for more information.
The price of the Single Supplement doesn't include the following nights where single rooms are not available:
Day 2 - overnight train
Day 9 - desert camp
Day 11 - Mountain Gite
Itinerary disclaimer
ITINERARY CHANGES:
Our itineraries are updated regularly throughout the year based on customer feedback and to reflect the current situation in each destination. The information included in this Essential Trip Information may therefore differ from when you first booked your trip. It is important that you print and review a final copy prior to travel so that you have the latest updates. Due to weather, local conditions, transport schedules, public holidays or other factors, further changes may be necessary to your itinerary once in country. The order and timing of included activities in each location may also vary seasonally to ensure our travellers have the best experience. Your tour leader will keep you up to date with any changes once on tour.
OPTIONAL ACTIVITIES:
A selection of optional activities that have been popular with past travellers are listed in the day-to-day itinerary. This isn't an exhaustive list and should be used as a guide only for some of what might be available. Prices are approximate, are for entrance only, and don't include transport to and from the sites or local guides unless indicated. All activities are subject to availability, and may be on a join-in basis. It may not be possible to do all the activities listed in the time available at each destination, so some pre-planning for what you are most interested in is advised. When it's recommended that travellers pre-book these activities, look for a note in the Special Information section of the day-to-day itinerary. For most, they can either be organised independently on the day, or let your leader know you are interested and they can assist.
Where activities are considered medium or high risk, we work with operators whose safety and credentials we have sighted and assessed. Although it is possible that you may find the same activity cheaper with another operator on the ground, we cannot vouch for the safety or quality of that operator. Medium and high risk activities not listed above have not been assessed by us and as such our staff and leaders are unable to assist you with organising these activities. Activities that contravene our Responsible Travel policies are also not listed. Please remember that the decision to partake in any activity not listed is at your own discretion and risk.
Accommodation
Hotel (10 nights),overnight train (1 night),desert camp (1 night),gite (1 night)
More from Morocco
14 Days from$1,700
START: Marrakech
FINISH: Marrakech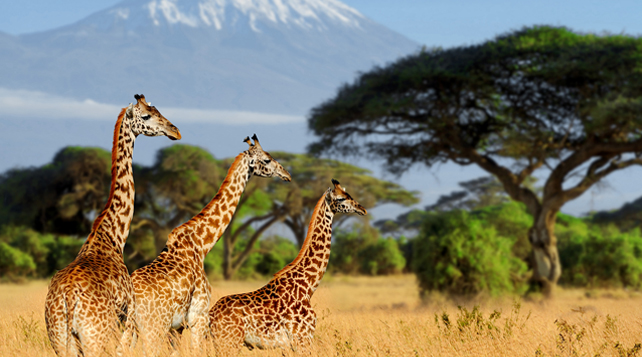 Kenya Safari!
Win a Classic African Adventure Tour to Kenya Overland Safari. Every NOVICA product purchased through the end of the year qualifies as an entry. Let the journey begin!