Cuba Family Holiday
Overview
Description
From tobacco fields and fishing villages, to revolutionist monuments and relaxing beaches, Cuba is home to one of the most captivating cultures in the world. Take in the crumbling facades of colonial buildings, meet chilled out locals puffing on cigars and wiggle your toes in the sand on an isolated beach. Experience Cuba in all its glory and discover the colours, cuisine and culture that make up this truly distinctive country.
Start: Havana
Finish: Havana
Ages: 5 - 99
Theme: Family
Accommodation: Guesthouse (9 nights), Hotel (1 night)
Destination: Havana
Highlights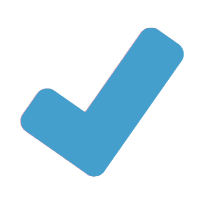 Amble down the cobbled streets of historic Havana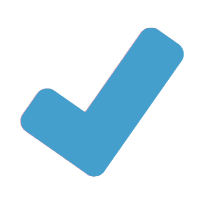 Explore Cuba's best-preserved colonial town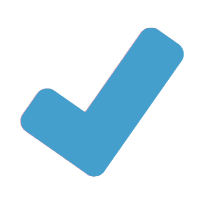 Check out the Bay of Pigs Museum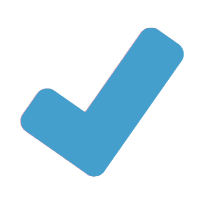 Snorkel in the waters off Cayo Blanco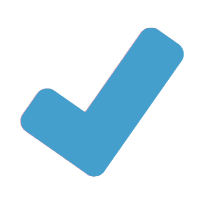 See the site of Che Guevara's famous train battle
Itinerary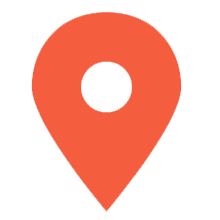 Day 1 : Havana
Bienvenidos a Cuba! Welcome to Cuba! Today is an arrival today while families fly in from around the world. If you arrive early, Havana is a fantastic city to explore. Havana is one of the finest colonial cities in the Americas with narrow streets, spacious plazas and glorious Spanish architecture. There is an air of faded glory about the place with paint peeling off buildings and '50s and '60s American automobiles still dominating the roads. A welcome meeting will take place at 5pm this evening. On check-in the hotel will advise where the group meeting will be.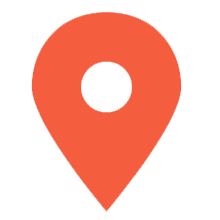 Day 2 : Vinales
Drive through an exotic landscape of cane fields, tobacco plantations and swaying palm trees on the way to Vinales. Upon arrival we will take an orientation walk through the main street with it's colourful colonial-era wooden houses. Orchids and palms fill the Casa de Caridad Botanical Gardens. Vinales is the gateway to the Sierra de los Organos mountains and the Vinales Valley. In the evening, watch as thousands of bats stream out of the limestone caves on a tour of the picturesque Vinales Valley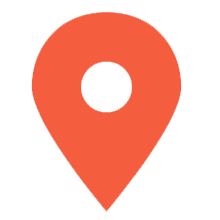 Day 3 : Vinales
The Vinales Valley boasts the oldest geological formations in Cuba, unique to the area. Spectacular mogotes - sheer-sided, conical towers of limestone - some over 300 metres high are all that is left of a great plateau after millions of years of erosion by wind and water. The resultant karst terrain is similar to southern China or Vietnam, especially when a layer of mist carpets the valley floor in the early morning. It is a fascinating scene, all the more so when oxen are working the fields and the scent of tobacco fills the air. We'll take a guided walk through this rich countryside to see something of rural life, and hopefully stop at a farmer's house. In the afternoon we'll visit the Cueva del Indio, an impressive limestone cave once inhabited by local Indians and filled with stalactites and stalagmites. A river runs through the second half of the cave and we'll board a boat to take us through and out into the daylight. At dusk thousands of bats stream out of the cave to go and feed.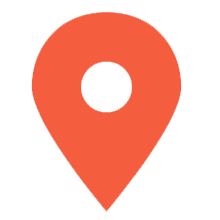 Day 4 : Soroa
Today we start with breakfast before driving the relatively short distance to Soroa (approximately 1 hr 30 minutes). Soroa is known by some as the "Rainbow of Cuba". It is a gorgeous natural area set within the mountains. It is significantly cooler here than the other places we go on the tour and refreshing during the summer months. The rainfall here promotes the growth of tall trees and orchids and bird life here is abundant. We will undertake an enjoyable walk to a waterfall and get the chance to swim at a water hole, all very relaxed and enjoyable. We stay tonight in a set of guesthouses in the village, being country folk the locals are humble and very friendly and hospitable.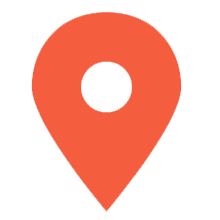 Day 5 : Playa Giron
Our route today takes us past the badlands of the Zapata Peninsula to Playa Larga, standing at the head of the famous Bay of Pigs where, in 1961 a force of CIA-trained Cuban exiles landed to stir up a counter-revolution. Further along the coast at Playa Giron a small museum commemorates this failed US effort to impose its will on socialist Cuba. We stay tonight at a homestay near this beautiful Caribbean beach. While here this is an opportunity to go snorkelling and time spent on the beach.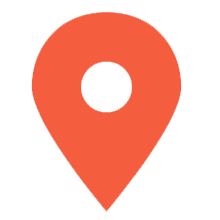 Day 6 : Cienfuegos
Today we head to Cienfuegos (approximately 1 hour). Cienfuegos' appeal lies partly in the European flavour of its colonial centre, with a wide Parisian-style boulevard and elegant colonnades. There is ambience enough here to have inspired Cuba's most celebrated 'son' singer to write the words 'Cienfuegos is the city I like best'. He was born nearby, which may have helped.This afternoon we will take a walking tour of the town. We will also visit one of the famous Coppelia ice cream parlours where you can enjoy a sweet treat on us!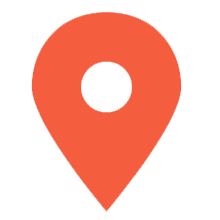 Day 7 : Trinidad
This morning we visit Santa Clara (approximately 1 hours drive) and the mausoleum of the legendary Che Guevara. Santa Clara was the first major city to be liberated by Castro's army in December 1958 and a number of monuments now commemorate this important period of Cuba's history. Along the way to Trinidad we stop off at a farm just on the edge of the Topes de Collantes National Park for lunch. Lunch will be a creole meal consisting of food from the farm or from other local neighbouring farms: root vegetables, chicken, pork, seasonal salad veggies, rice and beans, fresh local coffee from their little mountain plantation, local fruits, juice, and deliciously smoked green banana chips. Afterwards, we continue onto Trinidad (appoximately 2hrs). For most visitors to Cuba, the World Heritage site of Trinidad is their favourite destination. No other colonial city in Cuba is so well preserved, and the local residents are extremely friendly and festive. The town rose to prominence during the sugar boom and the wealth generated by the industry remains visible in the town's once grand mansions, colourful public buildings, wrought iron grill-work and cobble-stoned streets. Trinidad is also steeped in religion, such as Santeria, which is one of the Afro-Cuban religions (related to voodoo).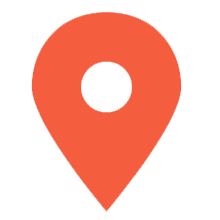 Day 8 : Trinidad
Our last day in this wonderful World Heritage site. Trinidad is one-of-a-kind, a perfectly preserved Spanish colonial settlemen. Built on huge sugar fortunes amassed in the adjacent Valle de los Ingenios during the early 19th century, the riches of the town's pre–War of Independence heyday are still very much in evidence in illustrious colonial-style mansions. During our time here we will take a half day walk to Salto de Javira, a beautiful waterfall with a natural pool you can swim in. We will also take a trip to Playa Ancon, a classic Caribbean beach where you can relax and unwind and just soak up the Caribbean vibe.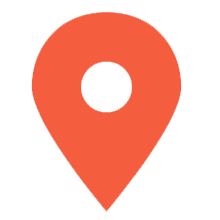 Day 9 : Havana
Settle in for the long drive from Trinidad to Havana today (approximately 4 hours). Take the opportunity to catch up on your book or play a game of eye spy as you watch the landscape roll by. We'll stop for lunch and snacks along the way. Arrive at your guesthouse later this afternoon. There's no activities planned for this evening, so perhaps take a walk with the other families and head out for dinner.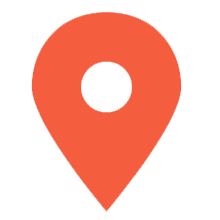 Day 10 : Havana
Today we take a walking tour of Old Havana. Havana's Old City is well preserved and was designated a World Heritage Site in 1982. The streets are lined with colonial architecture, 16th century fortresses and countless churches. Sites we may visit include La Catedral San Cristobal de la Habana, described by the novelist Alejo Carpentier as 'music set in stone', Palacio de los Marqueses de Aguas Claras (now a restaurant) and the Plaza de Armas, complete with a statue of Manuel de Cespedes, one of the leaders of the independence movement. We also visit the Plaza de Revolucion, Miramar and the Malecon on a tour, driven in vintage American cars.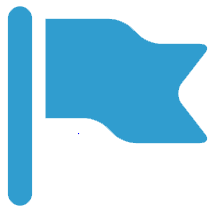 Day 11 : Havana
There are no activities planned for the final day and you are able to depart the accommodation at any time.
What's Included?
Accommodation
Guesthouse (9 nights), Hotel (1 night)
Included Activities
Havana - American Vintage Car Tour (guide and transport included)
Important Details
Joining Point
Hotel Presidente
Calzada Street #110 (Corner of Avenida de los Presidentes)
Vedado
Havana
CUBA
Phone: +53 7838 1801
Finishing Point
A Guesthouse
Please read Joining and Finishing Point Instructions in the Essential Trip Information Document for details about your assigned guesthouse
Havana
CUBA
Physical preparation
These trips are setup to involve and include all the family so no real physical preparation is necessary. The trips all have some degree of physical activity but nothing that is too strenuous. Please check the physical rating on the trip notes and if you need further explanation please contact one of our sales consultants who will provide you with more detailed information.
Important information
Please note that these trips are for adults and children travelling together and there must be at least one child under 18 with you.
Minimum age for children on this trip is 5 years old.
A discount of 10% applies on this trip to children 17 years and under at time of travel.
A Single Supplement is available on this trip, please ask your booking agent for more information.
Guesthouses/Casas:
It is common for Cuban houses to have bar gates locking the access in and out of the house during the night. We constantly work with our "Casa" owner to make them see the risk this poses in case of an emergency exit is required. We have agreed with the properties we work with that such gates will remain unlock during the night and/or you will have the necessary means to open them if required (a set of keys for example). If you have any concerns in this regard please contact the emergency number listed in the Essential Trip information and while on tour speak to your tour leader
Group leader
All Intrepid group trips are accompanied by one of our group leaders. The aim of the group leader is to take the hassle out of your travels and to help you have the best trip possible. Intrepid endeavours to provide the services of an experienced leader however, due to the seasonality of travel, rare situations may arise where your leader is new to a particular region or training other group leaders.
Your leader will provide information on the places you are travelling through, offer suggestions for things to do and see, recommend great local eating venues and introduce you to our local friends. While not being guides in the traditional sense, you can expect them to have a broad general knowledge of the places visited on the trip, including historical, cultural, religious and social aspects. At Intrepid we aim to support local guides who have specialised knowledge of the regions we visit. If you were interested in delving deeper into the local culture at a specific site or location then your leader can recommend a local guide service in most of the main destinations of your trip.
Safety
Many national governments provide a regularly updated advice service on safety issues involved with international travel. We recommend that you check your government's advice for their latest travel information before departure and ensure that your travel insurance covers you for all areas your itinerary covers. Please refer to our website's safety page for links to major travel advisories and updates on safety issues affecting our trips. We strongly recommend the use of a neck wallet or money belt while travelling, for the safe-keeping of your passport, flight tickets, cash and other valuable items. Leave your valuable jewellery at home - you won't need it while travelling. Many of our hotels have safety deposit boxes, which is the most secure way of storing your valuables. A lock is recommended for securing your luggage. Your leader will accompany you on all included activities, however during your trip you'll have some free time to pursue your own interests or relax and take it easy. While your leader will assist you with the available options in a given location, please note that any optional activities you undertake are not part of your Intrepid itinerary, and Intrepid makes no representations about the safety of the activity or the standard of the operators running them. Please use your own good judgement when selecting an activity in your free time. Please also note that your Leader has the authority to amend or cancel any part of the trip itinerary if it's deemed necessary due to safety concerns. For more details on the type of conditions and safety standards you can expect on your trip, please refer to Intrepid's operational safety policy on our website. We recommend that you take a moment to read through this information before travelling, and would appreciate any feedback on how well it's being implemented in the field:
https://www.intrepidtravel.com/safety-field
FIRE PRECAUTIONS: Please be aware that local laws governing tourism facilities in this region differ from those in your home country and not all the accommodation which we use has a fire exit, fire extinguishers or smoke alarms.
TRAFFIC AND DRIVING ON THE OTHER SIDE OF THE ROAD: Depending on where you come from please note that drivers in this part of the world may drive on the opposite side of the road from what you are used to. Look both ways before crossing any road. Traffic can be a little more chaotic than you might be used to at home. Be aware!
SEAT BELTS: Please be aware that local laws governing transportation safety may differ from those in your home country and not all the transport which we use is able to provide seat belts.
PETTY THEFT AND PERSONAL SAFETY: While travelling there is always the risk of pick-pocketing and petty theft, particularly in the more touristy cities. We recommend that you exercise caution when walking alone at night and encourage you to walk together and only on main, well-lit thoroughfares. Be particularly vigilant on public transport. Simple measures like carrying your day pack on your front, not hanging your bag over the back of your chair or on the floor and wearing a money belt will reduce any chance that your valuables should go missing.
Visas
Visas are the responsibility of the individual traveller. Entry requirements can change at any time, so it's important that you check for the latest information. Please visit the relevant consular website of the country or countries you're visiting for detailed and up-to-date visa information specific to your nationality. Your consultant will also be happy to point you in the right direction with acquiring visas. Visas can take several weeks to process, so familiarise yourself with any requirements as soon as you have booked your trip to allow for processing time.
Cuba - Contact the nearest Embassy or Consulate of Cuba for the most up to date information. To enter the country, visitors are required to have evidence of sufficient funds for the duration of their stay, proof of travel medical insurance, as well as onward travel ticket.
Passport holders from Australia, Canada, and New Zealand are required to obtain a Tourist Card (Tarjeta de Turista) which is valid for 30 days from date of entry. In some cases, you may be required to buy the card at your departure airport (Eg. YTO, MEX, CUN, SJO, LIM, PTY), either at the check in counter or at the flight gate itself some minutes before departure. Others need to buy the tourist card from their travel agency, but policies vary (eg Canadian airlines give out tourist cards during the flight), so you'll need to check ahead with the airline office. In some cases, you can arrange a visa prior to departing your home country but this is usually more expensive and time consuming. All Tourist Cards are the same, except if you are flying direct to Cuba from the USA (including flights that transit via the USA), please read below.
Anyone travelling from the United States, regardless of citizenship and nationality, must comply with the regulations set by the Office of Foreign Assets Control (OFAC) of the U.S. Department of the Treasury. Individuals travelling to Cuba are not required to obtain licenses from OFAC if their travel is covered by a general license. Under the general license, there are 12 permitted reasons for travel and as such the license category "Support for the Cuban People" (516.574) allows individuals to holiday in Cuba, however, please be advised that the discretion lies with airport officials. The Cuban Tourist Card cannot be arranged prior to arrival in the USA and must be purchased from the airport before boarding your flight to Cuba (Pink in colour; costing USD$50). This should be obtained by presenting your boarding pass at the check-in counter, or for some airports, at the gate. Please note that at check-in you might be asked to present your trip vouchers and Essential Trip Information (ETIs) Document when procuring the Cuban Tourist Card, so be sure to bring printed copies of these with you. Your chosen airline should have more information about the departing airport's process on flying directly from the United States to Cuba. If you are an American citizen, American permanent resident, or hold any type of American Visa, and are considering travelling to Cuba, please refer to the US Department of State Bureau of Consular Affairs website - https://travel.state.gov – and the U.S. Department of the Treasury - https://www.treasury.gov/resource-center/sanctions/Programs/pages/cuba.aspx - for the latest advice.
If you are British or reside in Great Britain with a passport from the European union, Canada, Australia or New Zealand, you can apply for Tourist Card here - https://www.cubavisas.com - (This type of tourist card would not be valid for travel to Cuba from the USA, Puerto Rico or US Virgin Islands) – Please read above for more information about travelling to Cuba directly from America. You may use this local address to apply for your Tourist Card - Casa La Gargola, 1st floor #82 Cuba street, Old Havana. Alternatively, you can apply direct (postal only) to the Consulate http://misiones.minrex.gob.cu/en/united-kingdom.
Why we love it
Amble down the cobbled streets of historic Havana
Explore Cuba's best-preserved colonial town
Check out the Bay of Pigs Museum
Snorkel in the waters off Cayo Blanco
See the site of Che Guevara's famous train battle
Is this trip right for you
Cash is difficult to access in Cuba. Credit cards (not debit cards) are essential – ideally multiple credit cards from several different banks.
Luxuries such as air conditioning, and even kitchen sinks, are often scarce. Part of the experience here is learning to appreciate everyday Cuban resourcefulness.
There's plenty of time to eat the delights of the sea, but it's good to keep in mind that accompaniments are not as expansive as in another countries, due to limitations on imports.
Internet access can be hard to come by, and when it's available it's often unreliable and expensive. This is, on the other hand, a great opportunity to take a break from modern devices and have a true holiday.
Cuba is different and that's what makes it such a fascinating destination. You will find that things don't always go according to plan or work the way they do back home. Regulations concerning foreigners and currency may appear strange to you, buses and planes often run late and sometimes the water in your bathroom can run cold and the electricity fail. In order to get the most out of your holiday, a degree of patience, good humour and understanding is a definite advantage. Cuba may not be wealthy in a monetary sense, however if you approach your holiday with an open and enquiring mind, the warm welcome you receive from Cubans will ensure you a rich and rewarding holiday experience.
Health
All travellers need to be in good physical health in order to participate fully on this trip. When selecting your trip please make sure you have read through the itinerary carefully and assess your ability to cope with our style of travel. Please note that if, in the opinion of our group leader or local guide, any traveller is unable to complete the itinerary without undue risk to themselves and/or the rest of the group, Intrepid Travel reserves the right to exclude them from all or part of a trip without refund.
You should consult your doctor for up-to-date medical travel information or for any necessary vaccinations before departure. We recommend that you carry a first aid kit as well as any personal medical requirements as they may not easily be obtained at the locations on this trip. Please ensure that you are adequately prepared.
Food and dietary requirements
While travelling with us you'll experience the vast array of wonderful food available in the world. Your group leader will be able to suggest restaurants to try during your trip. On our camping trips we often cook the region's specialities so you don't miss out. To give you the maximum flexibility in deciding where, what and with whom to eat, generally not all meals are included in the trip price. This also gives you more budgeting flexibility. As a rule our groups tend to eat together to enable you to taste a larger variety of dishes and enjoy each other's company. There's no obligation to do this though.
It can be hard to find a suitable place to eat while travelling in Cuba, as roadside restaurants tend to cater for large tour groups and either offer a fixed meal or a very limited selection of snacks. In the cities and towns small privately-owned restaurants, paladares, offer a little more choice but can often only seat a maximum of twelve people (the number for which they are officially licensed) though some proprietors will often find a practical solution.
Money matters
Cuba currency information - The official currencies of Cuba are the Cuban Peso Convertible (CUC) and the National Peso (CUP also known as Moneda Nacional M.N.). Non-Cubans deal almost exclusively in convertibles (CUC). The National Peso (CUP) has very limited use, especially for travellers. What's confusing for travellers is that the Cubans call both currencies 'pesos', so you must ask or know the value of something to know which currency they are referring to (CUC1 = US$1 and CUC1 = CUP24). Cuban law states that it is illegal to remove any bills from Cuba so ensure that you use up both currencies before departing the country.
ACCESSING FUNDS IN CUBA:
Travellers often experience problems accessing funds in Cuba. To avoid being caught without money in Cuba, ensure you have a variety of ways of accessing your money including cash (GBP CAD or EUR) and bank cards from various banks. Cards issued by US banks or banks affiliated with US banks are not accepted in Cuba at all; among others, this includes Travelex, Westpac and Citibank. Contact your bank prior to travel about using your bank card in Cuba. We recommend you use the ATM at the airport upon arrival; located outside the terminal, tucked in the corner of the currency exchange house. You will find ATMs dotted sparsely throughout most cities, but they can be quite temperamental, so you may have to try a couple before finding the one that works for your card.
EXCHANGING CASH IN CUBA:
CADECAs are the official government currency exchange houses. These can be found in every city, at the airport, and are commonly found in the larger hotels in Havana. Please note that most are closed on Sundays. For any services offered, such as money exchange or cash advances, you will need your passport to proceed. Note it is in your best interest to specifically ask for smaller bills. The only currencies that you are guaranteed to be able to exchange are CAD, EUR and GBP. The US dollar is not accepted as legal tender in Cuba, and attracts a large commission fee at exchange. The exchange rates used by the CADECA are the same in every CADECA around Cuba and represent about a 3% commission for the bank (included in the exchange rate). For cash advances and when using the ATMs, there is a 3% fee charged. This means that for value for money it's approximately the same if you are making a cash advance or exchanging cash. 
SPENDING MONEY:
When it comes to spending money on the trip, every traveller is a little different. You know your spending habits better than we do, so please budget a sensible amount for things like meals not included, drinks, shopping, optional activities and laundry. It's always better to bring a little more than you think you'll need. Also make sure you've read your trip details thoroughly so you know what's included in the trip price and what isn't. This should make budgeting a little easier. You'll find this info in the Inclusions section of your Essential Trip Information (that's this document).
TIPPING:
If you're happy with the service you receive, providing a tip - though not compulsory - is appropriate. While it may not be customary to you, it's of great significance to the people who will take care of you during your travels, inspires excellent service, and is an entrenched feature of the tourism industry across many destinations. Due to the low Government-set wages in Cuba, tipping is relied upon heavily so expect to tip for just about everything. Please note we recommend that any tips are given directly to the intended recipient by a member of your group, rather than collected and passed on by the group leader.
Hold on to your smaller notes and coins to make tipping easier. The following amounts are per person suggestions based on local considerations and feedback from our past travellers:
- Restaurants: Local markets, government and private (paladares) restaurants - round your bill up to the nearest 10%. There's no need to tip at dinners taken at Guesthouses.
- Guesthouse: You may consider tipping the employees (not the owners) of a Guesthouse; CUC1-2 is suggested.
- Toilet attendant: CUC 0.25 per use.
- Musicians: CUC1-2 per session.
- Local guides: Throughout your trip you may at times have a local guide in addition to your leader. We suggest CUC2 per person per day for local guides.
- Drivers: You may have a range of drivers on your trip. Some may be with you for a short journey while others may be with you for several days. We would suggest a higher tip for those more involved with the group however a base of CUC1-2 per day is generally appropriate.
- Your Tour Leader: You may also consider tipping your leader for outstanding service throughout your trip. The amount is entirely a personal preference; however as a guideline CUC2-4 per person, per day can be used. Of course you are free to tip more or less as you see fit, depending on your perception of service quality and the length of your trip. Remember, a tip is not compulsory and should only be given when you receive excellent service.
In total, we recommend you budget approx CUC10-15 per day of your trip to cover tipping.
What to take
What you need to bring will vary according to the trip style you have chosen, the countries you are visiting and when you are travelling. Generally speaking you should pack as lightly as possible. On the vast majority of our trips you are expected to carry your own luggage, although you won't be required to walk long distances with it (max 30 minutes). Many travellers carry their luggage in a backpack, although an overnight bag with a shoulder strap would suffice if you travel lightly. Smaller bags or backpacks with wheels are also convenient although we recommend your bag has carry straps. You'll also need a day pack/bag to carry water and a camera etc for day trips. Below we have listed the essentials for this trip:
https://www.intrepidtravel.com/packing-list
CLOTHING & EQUIPMENT: Below is a suggestion of what you might find useful to take on this trip. * Lightweight cottons & linens (shorts & T-shirts are acceptable just about everywhere) * Light fleece (for cool evenings in the mountains). * Lightweight waterproof (and/or a collapsible umbrella) * Swimwear & towel * Sun-hat * Trainers or Lightweight trail boots * Sandals for relaxing * Torch & spare batteries (power cuts are common!) * Sunglasses, high factor sunscreen & lipsalve * Insect repellent * Water bottle * Towel * Small personal first aid kit NB: many commodities which we regard as essential are scarce or even simply unobtainable in Cuba. These include medicines, toiletries, tampons, photographic supplies, torch and batteries.
WATER BOTTLE Consider bringing your own water bottle to refill along the way. The sale of bottled water contributes to an enormous environmental problem around the world. In addition to the water in bottles, the production of a 1 litre plastic bottle takes 2 litres of water and 200ml of oil. A large proportion ends up in limited landfill or discarded in waterways and natural environments. Although it can be difficult to avoid bottled water when travelling, please use the water dispensers which are provided at some of our accommodation or simply refill with tap water (your leader will advise whether tap water is safe to drink in your destination). When unable to avoid bottled water it is better to buy the largest available and distribute into your smaller bottle for the day.
Climate and seasonal
Please note that Hurricane season is June to October, when landslides, mudslides, flooding and disruptions to essential services can occur. Intrepid monitors these situations as they may arise, so that itineraries or activities can be amended as necessary.
A couple of rules
Everyone has the right to feel safe when they travel. We don't tolerate any form of violence (verbal or physical) or sexual harassment, either between customers or involving our leaders, partners or local people. Sexual relationships between a tour leader and a customer are strictly forbidden.
Use or possession of illegal drugs will not be tolerated on our trips. If you choose to consume alcohol while travelling, we encourage responsible drinking, and expect that you'll abide by the local laws regarding alcohol consumption.
The sex tourism industry is known to exploit vulnerable people and have negative consequences on communities, including undermining the development of sustainable tourism. For this reason, patronising sex workers will not be tolerated on our trips.
By travelling with us you are agreeing to adhere to these rules. Your group leader has the right to remove any member of the group for breaking any of these rules, with no right of refund.
If you feel that someone is behaving inappropriately while travelling with us, please inform your tour leader or local guide immediately. Alternatively, contact us on the emergency contact number detailed in the Problems and Emergency Contact section of this Essential Trip Information.
Feedback
Can't stop thinking about your adventure? Tell us all about it! We read each piece of feedback carefully and use it to make improvements for travellers like you. Share your experience with us at: http://www.intrepidtravel.com/feedback/
Emergency contact
GENERAL ISSUES ON YOUR TRIP
While we always endeavour to provide the best possible holiday experience, due to the nature of travel and the areas we visit sometimes things can and do go wrong. Should any issue occur while you are on your trip, it is imperative that you discuss this with your group leader or our local representative straight away so that they can do their best to rectify the problem and save any potential negative impact on the rest of your trip.
We recognise that there may be times when your group leader/local partner may not be able to resolve a situation to your satisfaction - if this is the case, please ask the leader to speak to their direct manager.
You may also choose to provide details in your online feedback, which we ask you to complete within 30 days of the end of your trip. But we do ask you to be aware that it is very difficult for us to provide any practical help after the trip is complete.
BOOKING ENQUIRIES / ISSUES
For general enquiries or questions about your booking, please contact your agent or adventure specialist, or visit us at:
http://www.intrepidtravel.com/au/contact-us
CRISES AND EMERGENCIES
Please be aware that communication lines in Cuba are unreliable and establishing a clear line requires patience. Please follow these instructions to ensure our operators can assist you in times of need. Since voicemail isn't an option and most incoming call phone numbers are automatically blocked, our operator will not be able to return any missed calls. The only solution to this problem is persistence. Keep calling the line until an operator answers the call. Alternatively, the emergency line is a mobile number that can be reached via text. If you cannot establish a connection to our operators over the phone, please send a text with your full name, any reference codes (if known), the issue at hand and a return contact number. You will most likely receive a response via text. 
In the case of a genuine crisis or emergency, please contact our local office:
Intrepid's Local Operator (located in Havana): +53 5333 8121 or +53 5510 5525
If you cannot reach the operator using the above numbers, alternatively you may try our Cuba representative located in Australia +61 430 504 636
Responsible travel
Our Responsible Travel Policy outlines our commitment to preserving the environment, supporting local communities, protecting the vulnerable and giving back to the places we travel. All our trip leaders, suppliers and staff are trained on these principles, and are core to us delivering sustainable, experience-rich travel.
Explore the different parts of our Responsible Travel Policy by visiting:
https://www.intrepidtravel.com/responsible-travel
http://www.intrepidtravel.com/ourtrips/rt/responsibletraveller
Latin Americans can be very conscious of appearance so try to be casual but conservative in your dress. Outside of beach areas halter tops and very short shorts should not be worn. When visiting churches or religious sites shoulders and knees should be covered.
Intrepid and Playground Ideas.
Playground ideas was started in response for a worldwide need for more playgrounds. Using largely locally found materials means these playgrounds are cheap and can be put together by local people. Children provided with the opportunity for stimulating play in early childhood have improved ability and desire to learn leading to long term outcomes such as higher rates of employment and increased wages. Research has proven play interventions to be powerful, cost effective poverty reduction tools with sustained impact.
We are also proud to have Playground Ideas as a partner of The Intrepid Foundation, where our financial support will go directly towards building playgrounds. Every donation to The Intrepid Foundation from our travellers is matched by us dollar for dollar. To find out more or to make a donation, visit The Intrepid Foundation website https://www.theintrepidfoundation.org/playground-ideas
Accommodation notes
We have classified guesthouse rooms into two standards for the comfort levels of our trips: Standard and Premium. Most differences can be a little hard to tell at first, particularly when taking aesthetic into account which varies greatly not only between rooms but also between cities and provinces. For this itinerary, guesthouse rooms will have an ensuite and air-conditioning however will not necessarily have a split system, an in-room or in-house safe or imported bedding.
Stairs are prevalent in Cuban homes. If this presents a problem to you, then please advise us at time of booking so we can request rooms on or closer to ground level.
PRE-TOUR ACCOMMODATION:
We aim to confirm the first night of your tour in Old Havana however occasionally due to availability we will confirm it in either Central Havana or Vedado. If you book pre-tour accommodation through us we will also aim to book these nights in Old Havana. Please note: Late requests and requests of 3 nights or more have a lower chance of being confirmed in Old Havana.
POST-TOUR ACCOMMODATION
The final night of your tour may be booked in either Vedado, Central Havana or Old Havana. If you book post-tour accommodation through us, we aim to confirm it at the same property of your final tour-night (regardless of the area we have secured) to avoid the inconvenience of you having to move. If you specifically prefer your post accommodation to be booked in old Havana (knowing you may have to move areas on your own accord), you must inform your booking agent and we will request this. Please note: Late requests and requests of 3 nights or more have a lower chance of being confirmed in Old Havana.
GENERAL ROOMING CONFIGURATIONS:
Family of two - All family groupings of two will be put into a twin room.
Family of three - Wherever possible we will put you in a triple room. Please be aware that in some places triple rooms are in short supply. This means that, in practice, a triple room will often simply be a twin room with a mattress on the floor or a further bed squashed in. Where it is impossible to provide a triple room, you will have to decide which of your party takes the single room.
Family of four or more - You will most likely stay in two twin rooms. If and wherever possible we will aim put you in a quadruple room. Whilst we will do our very best to ensure that families are roomed close together (in some cases, we can arrange adjoining rooms), we can't guarantee this. Most family holidays occur during peak season and we sometimes have little to no control over where you will be put. You need to come prepared for this.
Travel insurance
Travel insurance is compulsory for all our trips. We require that, at a minimum, you are covered for medical expenses including emergency repatriation. We strongly recommend that the policy also covers personal liability, cancellation, curtailment and loss of luggage and personal effects.
When travelling on a trip, you won't be permitted to join the group until evidence of travel insurance and the insurance company's 24 hour emergency contact number has been seen by your leader.
If you have credit card insurance your group leader will require details of the participating insurer/underwriter, the level of coverage, policy number and emergency contact number rather than the bank's name and credit card details. Please contact your bank for these details prior to arriving in-country.
http://www.intrepidtravel.com/insurance.php
TRAVEL INSURANCE:
The Cuban government has declared that travel insurance (which covers at least medical expenses) is compulsory for all travellers to Cuba. Proof of travel insurance may be requested at Havana airport by immigration officials. Travellers failing to produce a valid document will be required to purchase a new policy at the airport, before being granted access to Cuba. Cuban authorities also announced that they will not recognise any insurance policy issued or underwritten by any insurance company which has an affiliation with a US company. You should take this into account when purchasing your insurance before departure from your home country.
Your fellow travellers
As you travel on a group trip you will be exposed to all the pleasures and maybe some of the frustrations of travelling in a group. Your fellow travellers will probably come from all corners of the world and likely a range of age groups too. We ask you to be understanding of the various needs and preferences of your group - patience with your fellow travellers is sometimes required for the benefit of everyone's travel experience. Remember too that you have responsibilities to the group. If you are requested to be at a place at a certain time, ensure that you don't keep the rest of the group waiting. We have found time and time again that the very best trips we operate are those where the dynamics within the group work well - this takes just a little effort on your part. Due to privacy reasons we are unable to provide you with contact details and any personal information about your fellow travellers booked on your trip prior to departure.
A single supplement is available on this trip, please refer to your booking agent for further information.
Itinerary disclaimer
ITINERARY CHANGES:
Our itineraries are updated regularly throughout the year based on customer feedback and to reflect the current situation in each destination. The information included in this Essential Trip Information may therefore differ from when you first booked your trip. It is important that you print and review a final copy prior to travel so that you have the latest updates. Due to weather, local conditions, transport schedules, public holidays or other factors, further changes may be necessary to your itinerary once in country. The order and timing of included activities in each location may also vary seasonally to ensure our travellers have the best experience. Your tour leader will keep you up to date with any changes once on tour.
OPTIONAL ACTIVITIES:
A selection of optional activities are listed in the day-to-day itinerary. This isn't an exhaustive list and should be used as a guide only and are subject to availabilities. For our families we have priced an all inclusive package including entrance fees, transport and local guide where relevant to assist you with budgeting the exact amount required on tour. It may not be possible to do all the activities listed in the time available at each destination. The optional activities listed in your itinerary are activities that are available to you as a guideline and have been checked locally.
The decision to partake in any activity not listed above is entirely at your own discretion and risk. If you do have any complaint about or problem with, any such optional activity your claim should be directed to the activity provider and not to Intrepid Travel.
Accommodation
Guesthouse (9 nights),Hotel (1 night)
More from Cuba
11 Days from$1,765
START: Havana
FINISH: Havana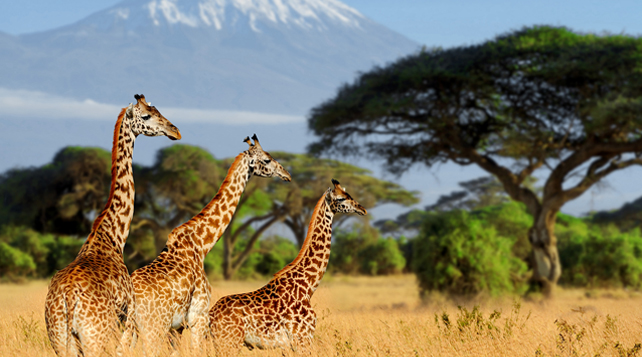 Kenya Safari!
Win a Classic African Adventure Tour to Kenya Overland Safari. Every NOVICA product purchased through the end of the year qualifies as an entry. Let the journey begin!