Classic Spain
22 Days from $5,225
START: Madrid
FINISH: Madrid
AGES: 15 - 99
THEME: Explorer
Overview
Description
Visit Spain's star attractions on a classic tour through the country. Starting in Madrid, let your imagination unfold on a journey through this beautiful country oozing with charm, and visit the people and cities that reflect Spain's fascinating history and culture. Tour through Cordoba, Valencia, Barcelona and San Sebastian as you experience a fiery flamenco performance, follow your tastebuds to a tapas bar, admire unique architectural triumphs, worship the sun at the beach and sip some of the best red wine in the world - this adventure through Classic Spain is as colourful and diverse as the land itself.
Start: Madrid
Finish: Madrid
Ages: 15 - 99
Theme: Explorer
Accommodation: Hotel (21 nights)
Destination: Madrid
Highlights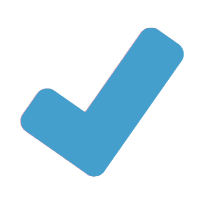 As this is a combination of 2 trips, your leader and the composition of your group may change in Barcelona.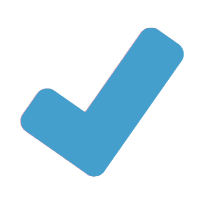 Experience the fiery passion and rhythm of a traditional flamenco dance performance in Seville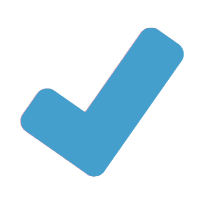 It's a pretty special thing to chill out on a beach in Andalusian Spain, knowing North Africa is just across the water. Explore the scenic Costa de la Luz, and kick back with some tapas and sangria in Tarifa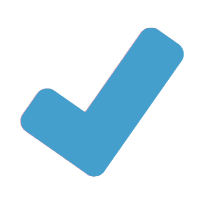 The town of Ronda is split in two by a deep rocky chasm. Follow in the path of the Romans, as you cross from one side to the other along an ancient bridge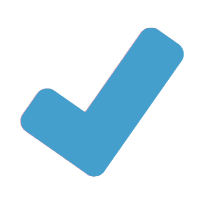 Discover Cordoba's great mosque - the Mezquita, one of the most accomplished examples of Moorish architecture in the world. The lavish gardens and opulent rooms of Granada's spectacular Alhambra Palace aren't bad either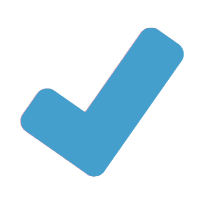 Witness a spectacular Spanish sunset on a beach in Valencia, while feasting on a bowl of the world's best paella.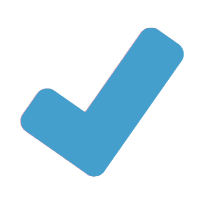 The cosmopolitan city of Barcelona pulses with culture, art and an outstanding drinking and dining scene. Discover the eccentric modernist architecture of Antonio Gaudi, who made Barcelona his artistic playground. The unfinished masterpiece of La Sagrada Familia is particularly mind-blowing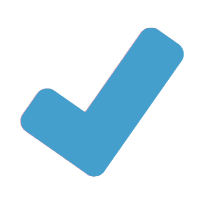 The fortified medieval city of Pamplona is a great place to discover on foot. Weave through the city's winding alleyways to the immense Gothic Cathedral and walk down the street of the famous bull run.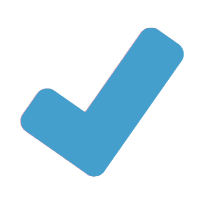 Logrono is bursting with delicious local produce and wine, just waiting to be enjoyed on an included tapas crawl. Delicioso!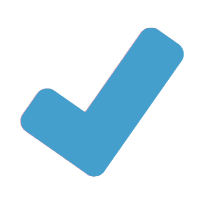 Take a long siesta on the golden beaches of San Sebastian, one of Spain's most scenic coastal destinations. As the sun goes down, join the crowds as they come out to play among the city's exciting nightlife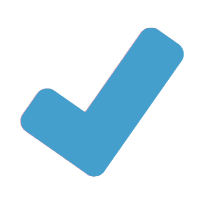 The Art Walk in Madrid is every art lover's dream. In one small stretch you can browse the Thyssen-Bornemisza Museum, the Reina Sofia and the Prado, one of the world's most celebrated galleries
Itinerary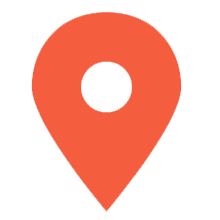 Day 1 : Madrid
Welcome to Madrid! This sassy Spanish capital is known for its elegant boulevards and expansive, manicured parks, but it also pulsates with energy. Your adventure begins with a welcome meeting at either 6 or 7 pm, depending on common area availability. Please double check with reception to confirm the time and place. If you're going to be late, please inform the hotel reception. We'll be collecting your insurance, passport details and next of kin information at this meeting, so please have these on hand. If you can't arrange a flight that will have you arrive at the hotel by early evening, you may wish to arrive a few days early. We'll be happy to book additional accommodation for you (subject to availability). After the welcome meeting, and optional dinner, perhaps get into the mind of a Madrileno with some tapas and Rioja, or head to the Gran Via hotspots to dance the night away with your new friends.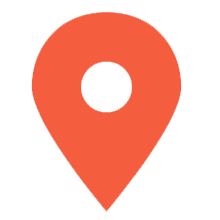 Day 2 : Granada
Take a bus to Granada today (approximately 5 hours). Located at the foot of the Sierra Nevada Mountains, Granada is packed with Moorish architecture, great tapas bars and natural beauty. Take a walk around the old Arab quarter of the Albaicin, a labyrinth of crooked alleys, fountains, plazas and whitewashed houses, or the 'Alcaiceria' (old silk market area) and observe the craftworks on sale that include ceramics, marquetry and leather goods. If you're feeling energetic, climb the steep streets up to the Mirador de San Nicolas for sunset views over the famous Alhambra. If you have time, perhaps check out the historic Renaissance Cathedral and Capilla Real. Granada is the kind of city to leave your guidebook behind and trust your intuition (and your leader, of course).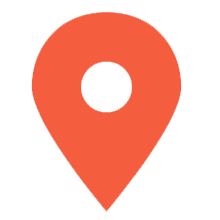 Day 3 : Granada
Today make a visit to Granada's impressive Alhambra Palace. An entrance ticket is included in the trip and grants you the visit of Nasrid Palace and the Gardens. The Alhambra was first built by the Moors as a fortress during the Muslim rule of Spain. A walk through the compound's luxurious rooms and gardens gives you an idea of the decadent lifestyle of the Moorish kings. The Alhambra is made up of three parts: the Alcazaba, the 11th-century Muslim wing which features spectacular views from its towers; the Palacio Nazaries, the centre of the complex; and Generalife, the summer palace of the sultans. This evening, unearth the restaurants in the tangled streets of the Albaicin and dine with the best views of the Alhambra.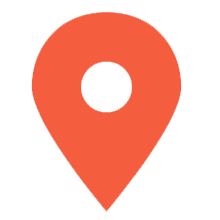 Day 4 : Ronda
Leave Granada behind and travel by train to the Andalucian hills and the whitewashed town of Ronda. A landscape of green forests and white limestone mountains, Ronda is the birthplace of bullfighting in Spain and was a favourite of Hemmingway and Orson Welles. The highlight of the town is the spectacular Puente Nuevo (New Bridge), one of the most photographed structures in the country. Built in 1751, it bridges the 100-metre deep gorge that splits the town in two. You can walk across it, stopping to peer over a vertiginous drop from one of its balconies. Check out the old Moorish town on one side, home to many historic buildings including the House of the Moorish King, and the newer El Mercadillo on the other side. East of the town are well-preserved Arab Baths and, of course, the famous Plaza de Toros. In the evening, find a spot from which you could enjoy a scenic sunset; this won't be a problem in Ronda.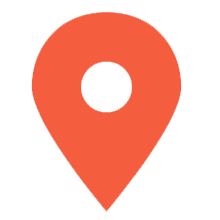 Day 5 : Ronda
Take a walk through Los Molinos, the beautiful valley surrounding Ronda. You can head down into El Tajo, the gorge that separates the old and new town, and get a view of the bridge and town from below. The rest of the day is free to explore town. The Plaza de Toros is one of hte oldest bullfighting rings in the country, and adjoining the bullring is the Bullfighting Museum, which displays relics of Ronda's bullfighting history. The gardens behind offer panoramic views over the surrounding mountains, which have a long history of sheltering bandits and smugglers. Visit the Museum of Bandits for an entertaining insight into their history, or check out the prize-winning wineries and beautiful national parks that surround the town.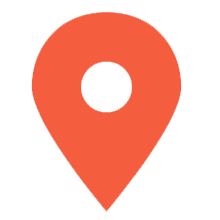 Day 6 : Costa de la Luz
Today you'll travel south-west to the Costa de la Luz (Coast of Light) by train. This western Andalusian coast faces the Mediterranean and North Africa and your base for the next two nights is Tarifa, a laid-back beach town endowed with spectacular rocky scenery, a sea fortress, a lighthouse and plenty of character. The afternoon is free to relax. Perhaps catch a bus to the 10 kilometre-long sands of Playa de Los Lances – a haven for kite surfers – or hole up at a beach bar on Playa de Valdevaqueros. One of the best ways to appreciate the area is simply to wander, along the promenade under the old castle, past restaurants brimming with fresh seafood, and appreciate this rare, underdeveloped stretch of Spanish coastline. The surfers lend the Old Town a laid-back, international vibe, along with hints North Africa, which lies just across the water. In the evening, why not grab some dinner in town and join in Tarifa's vibrant nightlife.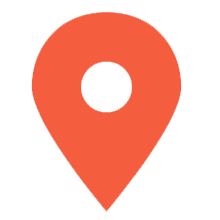 Day 7 : Costa de la Luz
Today there are plenty of optional activities to choose from. Perhaps head out on a whale and dolphin watching expedition on the Iberian Peninsula. At this unique place, where the Mediterranean Sea meets the Atlantic Ocean and where Europe meets Africa, you'll have a chance to see seven different species of whales and dolphins. Alternatively, take a day trip to Northern Africa and the town of Tangier in Morocco, just 45 minutes away by ferry. Once a hotspot for artists, secret agents and millionaires, Tangier has been going through something of a renaissance of late. The city's medina and kasbah are well worth exploring, as are the cafes and patisseries around the Place de la France in the Ville Nouvelle. You can unwind and take in the charms of the city on the recently reconstructed beach promenad or one interesting option is a day tour across the border to the British territory of Gibraltar, home to the famous Rock of Gibraltar. Here you can take a cable car up to the rock's peak, explore the caves, visit a Moorish castle and wander the main street, discovering the interesting blend of old British life and Spanish flavours.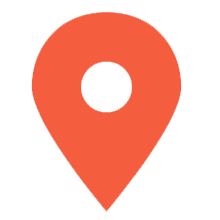 Day 8 : Seville
Travel to the vibrant city of Seville. Sevillians are well known for their wit and sparkle, and the city itself is striking for its vitality and flamboyance – the city of Carmen, Don Juan and Figaro. Seville is also famous for its oranges, tapas and flamenco, all three of which are ingrained in the fabric of the city and its proud people. As the rest of the day is free for you to explore, why not go and experience it all in person. Barrio Santa Cruz, with its multicultural history, is a great place to start. This shaded warren was designed in medieval times to provide refuge from the great Andalusian heat. Or maybe spend your evening San Jacinto, the bustling main street of the Triana quarter, and discover the interesting and adventurous food on offer.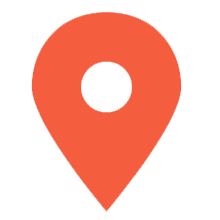 Day 9 : Seville
Today is a free day to discover Seville, but checking out the world's largest Gothic cathedral is an absolute must. You can also the climb the cathedral's adjoining Moorish tower, known as La Giralda. While you may have to line up, it's worth it for the views over the city. Visit the magnificent Alcazar, a complex of palaces used by Moorish and Christian rulers through the ages, and now gaining international fame as a shooting location for Game of Thrones. Wander through the fragrant gardens and examine the Moorish and Mudejar architecture. If you feel like an injection of culture, explore Seville's Museum of Fine Arts or the Archaeological Museum. As Seville is the tapas capital of Spain, be sure to sample some of the tasty morsels on offer in one of the city's many tapas bars. In the evening, catch a local flamenco performance with the group (included). Charged with emotion and drama, this powerful, fiery show is a real highlight.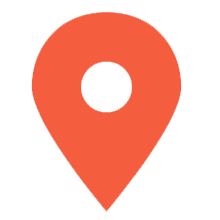 Day 10 : Cordoba
Continue to Cordoba by train. Discover the mesh of Muslim, Jewish and Christian cultures in the architecture and cuisine of this southern city. Visit the famous Mezquita, with its golden arches and intricate columns, once the third largest mosque in the world and one of the most beautiful. It was consecrated into a Roman Catholic cathedral in the 13th century when the Christians reconquered Cordoba. Time permitting, you might stroll through a labyrinth of cobbled laneways in the old quarter, discovering open squares and quirky cafes. The evening is free to sample more delicious Spanish cuisine. Salmorejo (a cold soup made of tomatoes, bread and olive oil served with chopped up boiled egg and cured ham) is a specialty of Cordoba, as is rabo de toro (oxtail soup). There are also plenty of good-value eateries in the Juderia (Jewish Quarter).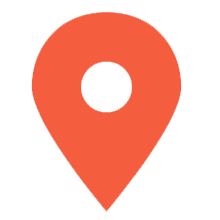 Day 11 : Valencia
Take a train and head east to the coastal town of Valencia (approximately 5 hours). Known for being the Spanish gateway to the Mediterranean, Valencia has a large port, beautiful beaches, restaurants and a beach promenade along the waterfront. The Old Town is set back from the seafront through, and in the centre you will find the beautiful monuments and historical buildings. Busy markets, clean beaches, picturesque hills and a fascinating mix of old town and new town makes up the best of Valencia. Over the next couple of days, you have a lot of free time to wander around the city and see the sights. Perhaps rent a bike from one of the many bike stations that are dotted around the city. Cycle through the park that runs through the centre of the city to the impressively designed Museu de les Ciencies Príncipe Felipe (Arts and Science Museum). Valencia is also built with separate cycle paths, so it's really easy to get around. This evening perhaps head out to bar-hop and eat tapas in the Ciutat Vella (old town).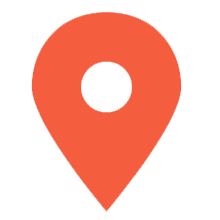 Day 12 : Valencia
Take the day to explore. You will hop on a bike today and pedal along Turia Park all the way to the iconic city of Art and Science. This activity is done in leisure pace and you certainly don't need to be an expert to participate. After cycling, why not visit the 13th-century cathedral, which houses what's claimed to be the Holy Grail, and climb the 207 steps of the Miguelete tower for the best views of the city. For something a little quirkier, head to the Museum of the Fallas, which contains a history of the Valencia fire festival and giant papier mache figures that have been spared from the burning. The Museo de Bellas Artes has Spain's second-biggest art collection, housed in a beautiful 17th-century convent. There are also many fine parks and gardens, or you may want to head to the beach of Playa de la Malvarrosa to soak up some sun. To try the paella that Valencia is famous for (rabbit and chicken), do as the locals do and head to the restaurant area of Las Arenas for a hearty and reasonably priced lunch. Tonight, maybe head south to Ruzafa, one of the city's coolest areas, where the locals only start to head out as the clock strikes midnight.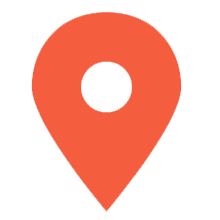 Day 13 : Barcelona
Today take the train up the coast to Barcelona (approximately 3.5 hours). Barcelona's quirky character and fabulous Catalan cuisine mixes seamlessly with a groundbreaking art scene, Gothic architecture, superb dining and a non-stop nightlife. In the afternoon, there are plenty of options to keep you busy. Wander the labyrinthine streets of the old Gothic Quarter and navigate your way through the throngs of tourists along La Rambla, Barcelona's famous tree-lined boulevard. Maybe grab a fresh juice at the colourful La Boqueria market while you're there. Perhaps pay a visit to the Picasso Museum, the National Art Museum of Catalonia or the Museum of City History to brush up on your local knowledge. Take the funicular to the top of Montjuic or Tibidabo for panoramic views of Barcelona and the harbour. The heart of Catalonia prides itself as a gastronomic centre and so this evening perhaps head out to taste the reputation for yourself. You can take a tapas crawl through rustic Catalan dishes in the funky neighbourhood of El Born.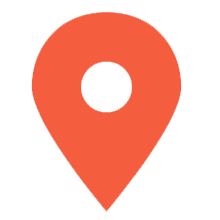 Day 14 : Barcelona
Join your leader on an orientation walk around Barcelona today. See some of the city's main sights, including a visit to Antonio Gaudi's incredible La Sagrada Familia Cathedral. The architect worked on this hugely ambitious project for decades until his death, and it remains in constant construction. Along with the Camp Nou football stadium, it is possibly the city's most iconic landmark. Gaudi was the master of the unique Catalan Modernista architecture for which Barcelona is famous, and his work is dotted all over the city. Perhaps check out the Neo-Gothic mansion of Guell Palace, or the wave-inspired structure of Casa Batlo. For more insight into the artist himself, head to the Gaudi House Museum inside Parc Guell, which is home to more colourful sculptures, including a long mosaic-covered bench overlooking the city. For something a little different, perhaps have a poke around the Old Santa Creu Hospital. For your final night, perhaps finish the day with a sip of red wine from a porro – a traditional glass pitcher.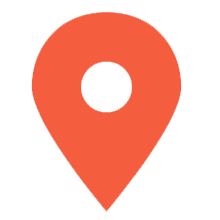 Day 15 : Barcelona
Today is free for you to enjoy as you please. Set out to discover Barcelona in more detail.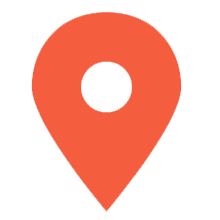 Day 16 : Pamplona
Lave Barcelona behind and travel by train to Pamplona, the heartland of the Basque country (approximately 4.5 hours). On arrival into Pamplona, head out on an orientation walk and get acquainted with this well-preserved fortified medieval town. Pamplona, named after its founder, Pompey the Great, has served for centuries as both a military stronghold and an important point on the Camino de Santiago pilgrimage trail. It's also world famous as the home of the annual San Fermin, a weeklong festival that features the running of the bulls. Meander down winding alleys and step inside ornate buildings like Pamplona's Gothic cathedral – one of the most important religious structures in Spain. The city has also recently opened a museum of modern art designed by a prize-winning architect, inspired by the cultural renaissance achieved by Bilbao and its Guggenheim. Your evening is then free to do as you wish – the quality of pintxos (Basque tapas) is incredible, so be sure to tuck into some tasty morsels.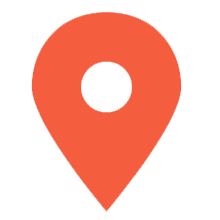 Day 17 : San Sebastian
Today, take a bus to the stunning seaside city of San Sebastian – a jewel of the Basque country and a place obsessed with food (approx 1 hour). With its family friendly beaches and vibrant old city, San Sebastian is a fantastic place to stroll along the promenade, shop, or just to soak up the sun. When you arrive, get an overview of the most central beach, La Concha, with an included cable car journey to Monte Igueldo. Then, why not wander around the Parte Vieja (Old Town), a mix of alleyways wedged between the bay and the Urumea River? Otherwise, head to Playa de Gros and watch the surfers riding the waves of Biscay Bay. This evening, you could hit the neighbourhood streets for a txikiteo of pinxtos: a Basque-style tapas crawl that will fill your senses (and stomach) with the unique tastes of the region. Don't forget to wash them down with a signature fizzy white wine, known as a txakoli.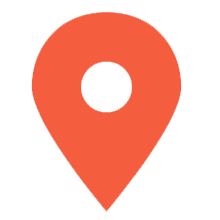 Day 18 : San Sebastian
You'll have a full day to explore San Sebastian, giving you plenty of time to catch the 1-hour local bus to Bilbao, if you'd like. If you do decide to venture to Bilbao, the world-famous and architecturally sublime Guggenheim Museum is a must visit. If you have enough time in the afternoon, the San Telmo Museum displays history, art and photography of the Basque country. In the evening, it might be a good idea to enjoy another night of delicious food. San Sebastian is home to some of the world's best restaurants, most experimental chefs and a distinct food culture, so be sure to get your fix tonight.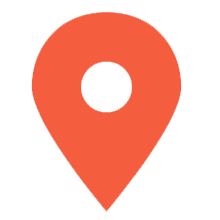 Day 19 : Logrono
Take the short journey by public bus to the prized vineyards of the Rioja wine region and Logrono (approximately 2 hours). The town sits on the banks of the Ebro River and is the capital of Spain's most renowned wine region. The city is rich in history and traditions, preserved since the Middle Ages. It also boasts one of the most distinguished culinary traditions in the county, home to some of the best tapas bars in the whole of Spain, all crammed into its small medieval centre. After checking in to your accommodation for tonight, the rest of the day is free to explore. Stroll the streets of this favourite stop for pilgrims en route to Santiago de Compostela, a handsome city of medieval fortifications, where much work is being done to restore it to its full glory. In the evening, head out on an included pintxos crawl around town, as tapas bars right around the medieval Old Town compete to get your business. This means incredibly high standards, so be ready to eat well.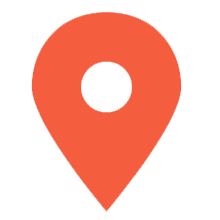 Day 20 : Logrono
Logrono is central to Spain's wine industry, and their tradition of winemaking dates back to the first Phoenician settlers back in the 11th century BC. The city is not only surrounded by vines but has always treated wine with great respect. It is hard to imagine, but in 1635 the traffic of metal-wheeled carriages was forbidden in Old Town by law, as it was feared that vibration caused would disturb the wines resting in cellars below. Today you'll head out on an included winery tour to enjoy a day of grazing on delicious local produce – all grown or made within a few kilometres of town – sampling wine and basking in the sunshine. Visit the wine museum (season depending) to learn more about this region's famous tipple. When the museum is closed, your group leader will take you on a visit to a local winery. If the weather is on your side, stroll through enchanting vineyards and learn what goes on behind the scenes.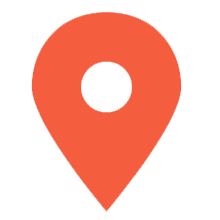 Day 21 : Madrid
Journey on the bus or train to Madrid this morning, which should take between 4 and 5 hours. On arrival, after checking in your hotel, set off for an orientation walk with your group leader. There is plenty to do and see in Madrid and you'll have time to explore at your own pace. Paseo del Arte (Art Walk) gives a great panoramic perspective of western art history. Perhaps wander through the pristine gardens of Real Jardin Botanico and then delve deeper into the art of the city at Museo Reina Sofia and Museo Thyssen-Bornemisza. If you're lucky enough for your trip to fall on match day, you could don a white t-shirt and head to the Santiago Bernabeu Stadium to watch the mighty Real Madrid.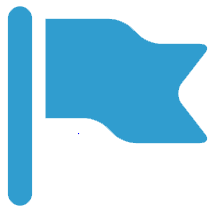 Day 22 : Madrid
With no activities planned for the final day, you're able to depart the accommodation at any time. As there's limited time for sightseeing in Madrid, it's recommended that you make arrangements to stay an extra couple of days to see all you can in the city. We'll be happy to organise additional accommodation for you (subject to availability).
What's Included?
Transport
Bus, Metro, Public bus, Taxi, Train
Accommodation
Hotel (21 nights)
Availability
Important Details
Joining Point
Gran Legazpi Hotel
71, Paseo de la Chopera
Madrid
28045
SPAIN
Phone: +34 915 39 66 00
Finishing Point
Gran Legazpi Hotel
71, Paseo de la Chopera
Madrid
28045
SPAIN
Phone: +34 915 39 66 00
Physical preparation
This trip can be enjoyed by just about anyone with a reasonable level of fitness.
Important information
SINGLE SUPPLEMENT
A Single Supplement is bookable on this trip, subject to availability at the time of booking. The price of the single supplement does not include the following nights, where a single room does not form part of the package. In this case you will be matched up with another traveller of the same gender. If a single room becomes available at check-in for these nights, there may be the option for you to upgrade to a single room and pay the surcharge locally for that night:
- Day 6-7 Tarifa
Please also note that due to the small properties we use in Europe there is only a limited amount of single supplements available per trip departure. If you would like to book a single supplement and enquire about availability please speak to your booking agent.
Group leader
All Intrepid group trips in Europe are accompanied by one of our local European group leaders. 'Local' in this context means a leader who is European or lives in Europe. The aim of the group leader is to take the hassle out of your travels and to help you have the best trip possible. Intrepid endeavours to provide the services of an experienced leader however, due to the seasonality of travel, rare situations may arise where your leader is new to a particular region or training other group leaders. Your leader takes care of logistics, will provide information on the places you are travelling through, offer suggestions for things to do and see, recommend great local eating venues and introduce you to our local friends. While not being guides in the traditional sense you can expect them to have a broad general knowledge of the places visited on the trip, including historical, cultural, religious and social aspects.
At Intrepid we also aim to support local guides in the individual cities or locations we travel to. If you are interested in delving deeper into the local culture at a specific site or location then your leader can recommend an optional local guide service in most of the main destinations of your trip.
Safety
Many national governments provide a regularly updated advice service on safety issues involved with international travel. We recommend that you check your government's advice for their latest travel information before departure and ensure that your travel insurance covers you for all areas your itinerary covers. Please refer to our website's safety page for links to major travel advisories and updates on safety issues affecting our trip.
We strongly recommend the use of a neck wallet or money belt while travelling, for the safe-keeping of your passport, air tickets, cash and other valuable items. Leave your valuable jewellery at home - you won't need it while travelling. Many of our hotels have safety deposit boxes, which is the most secure way of storing your valuables. A lock is recommended for securing your luggage.
Your leader will accompany you on all included activities, however during your trip you'll have some free time to pursue your own interests, relax and take it easy or explore at your leisure. While your leader will assist you with the available options in a given location, please note that any optional activities you undertake are not part of your Intrepid itinerary, and Intrepid makes no representations about the safety of the activity or the standard of the operators running them. Please use your own good judgement when selecting an activity in your free time. Please also note that your Leader has the authority to amend or cancel any part of the trip itinerary if it's deemed necessary due to safety concerns.
For more details on the type of conditions and safety standards you can expect on your trip, please refer to Intrepid's operational safety policy on our website. We recommend that you take a moment to read through this information before travelling, and would appreciate any feedback on how well it's being implemented in the field:
http://www.intrepidtravel.com/contact-us/safety
SCAMS
Common scams operating in Europe include ploys to get you fined on the metro without a validated ticket. Ensure that you always travel with a validated ticket (have your ticket stamped). Another common scam is used by children who distract you with a map or a newspaper and while you are attending to them, steal your valuables. You may also come across players offering you to participate in the so-called "shell game". This is a scam and you will most certainly lose your money.
FIRE PRECAUTIONS
Please be aware that local laws governing tourism facilities in this region differ from those in your home country and not all the accommodation which we use has a fire exit, fire extinguishers or smoke alarms.
TRAFFIC AND DRIVING ON THE OTHER SIDE OF THE ROAD
Depending on where you come from please note that drivers in this part of the world may drive on the opposite side of the road from what you are used to. Look both ways before crossing any road. Traffic can be a little more chaotic than you might be used to at home. Be aware!
PETTY THEFT AND PERSONAL SAFETY
While travelling there is always the risk of pick-pocketing and petty theft, particularly in the more touristy cities. We recommend that you exercise caution when walking alone at night and encourage you to walk together and only on main, well-lit thoroughfares. Be particularly vigilant on public transport. Simple measures like carrying your day pack on your front, not hanging your bag over the back of your chair or on the floor and wearing money belt will reduce any chance that your valuables should go missing.
Visas
Visas are the responsibility of the individual traveller. Entry requirements can change at any time, so it's important that you check for the latest information. Please visit the relevant consular website of the country or countries you're visiting for detailed and up-to-date visa information specific to your nationality. Your consultant will also be happy to point you in the right direction with acquiring visas. Visas can take several weeks to process, so familiarise yourself with any requirements as soon as you have booked your trip to allow for processing time.
Australian, New Zealand, Canadian, US and British citizens currently do not require a visa to enter countries visited on this trip. Other nationalities should check with the relevant embassy or consulate in their home country for up to date visa information.
Passports have to be carried, but normally you do not need to show them. Stamps are no longer issued at border crossings.
Why we love it
As this is a combination of 2 trips, your leader and the composition of your group may change in Barcelona.
Experience the fiery passion and rhythm of a traditional flamenco dance performance in Seville
It's a pretty special thing to chill out on a beach in Andalusian Spain, knowing North Africa is just across the water. Explore the scenic Costa de la Luz, and kick back with some tapas and sangria in Tarifa
The town of Ronda is split in two by a deep rocky chasm. Follow in the path of the Romans, as you cross from one side to the other along an ancient bridge
Discover Cordoba's great mosque - the Mezquita, one of the most accomplished examples of Moorish architecture in the world. The lavish gardens and opulent rooms of Granada's spectacular Alhambra Palace aren't bad either
Witness a spectacular Spanish sunset on a beach in Valencia, while feasting on a bowl of the world's best paella.
The cosmopolitan city of Barcelona pulses with culture, art and an outstanding drinking and dining scene. Discover the eccentric modernist architecture of Antonio Gaudi, who made Barcelona his artistic playground. The unfinished masterpiece of La Sagrada Familia is particularly mind-blowing
The fortified medieval city of Pamplona is a great place to discover on foot. Weave through the city's winding alleyways to the immense Gothic Cathedral and walk down the street of the famous bull run.
Logrono is bursting with delicious local produce and wine, just waiting to be enjoyed on an included tapas crawl. Delicioso!
Take a long siesta on the golden beaches of San Sebastian, one of Spain's most scenic coastal destinations. As the sun goes down, join the crowds as they come out to play among the city's exciting nightlife
The Art Walk in Madrid is every art lover's dream. In one small stretch you can browse the Thyssen-Bornemisza Museum, the Reina Sofia and the Prado, one of the world's most celebrated galleries
Is this trip right for you
The primary means of transportation on this trip is by train. European trains are comfortable and often decked out with air-conditioning. Toilets are always available. Some of the trains have snack bars (or vending machines) and power points next to the seats but that cannot be guaranteed on every journey. Train travel is a fast way to traverse long distances, allowing you to avoid traffic jams and arrive right into the city centre. Please note that you will have to carry your own luggage on and off the train, and also up or down few flights of stairs as unfortunately some of the stations may not have lifts. It's recommended that you leave any wheelie bags/cases at home and bring a backpack instead, but please make sure it doesn't exceed our weight and size recommendations. You can find this information in the 'What to Take' section of the trip notes.
Summer temperatures can be extreme in many of the regions visited (over 40°C), which can be uncomfortable. It's important to use sun protection, wear layers to combat the heat and drink plenty of water. Please carefully consider the time of the year you wish to travel and your suitability to that season.
As accommodation on this trip is twin-share, single travellers will share a room with another traveller of the same sex. If you'd prefer not to share, a single room supplement is available at an additional charge. Please ask your travel consultant for more details. Also, hotels in Europe often don't have double beds, but rather two single beds that can be pushed together.
Health
All Intrepid travellers need to be in good physical health in order to participate fully on this trip. When selecting your trip please make sure you have read through the itinerary carefully and assess your ability to cope with our style of travel. Please note that if, in the opinion of our group leader or local guide, any traveller is unable to complete the itinerary without undue risk to themselves and/or the rest of the group, Intrepid Travel reserves the right to exclude them from all or part of a trip without refund.
You should consult your doctor for up-to-date medical travel information or for any necessary vaccinations before departure. Pharmacies are well equipped in Europe and widely available, however, we recommend that you carry a first aid kit as well as any personal medical requirements (including a spare pair of glasses) as they may not easily be obtained in some of the rural locations on this trip. For legal reasons our leaders and guides are prohibited from administering any type of drugs including headache tablets and antibiotics. Please ensure that you are adequately prepared.
Food and dietary requirements
While travelling with us you'll experience the vast array of wonderful food available in the world. Your group leader will be able to suggest restaurants to try during your trip. To give you the maximum flexibility in deciding where, what and with whom to eat, generally not all meals are included in the trip price. This also gives you more budgeting flexibility. As a rule our groups tend to eat together to enable you to taste a larger variety of dishes and enjoy each other's company. There's no obligation to do this though.
Food in Europe is varied and differs significantly between countries and regions. Expect to sample delicious local meals in almost every location you'll visit on this trip. However, if you do not feel like having a local delicacy, world type food is also widely available, especially in bigger cities. European diet is mostly meat based; vegetarians might find the menu selection less varied than they would see at home. Vegetarianism is not as common in this region and choices may be limited to soups, salads, bread, cheese, fruit, yoghurt, eggs etc. Vegans and those on gluten-free diets will find this region very challenging and may need to supplement meals with their own supplies from supermarkets and markets. Wherever possible we will cater for dietary needs for included meals, but there may be times when those with special requirements may need to provide their own.
European breakfasts are often basic and may simply include bread/toast or pastries, butter, jam, coffee/tea/juice (or similar.)
Mealtimes in Spain are later than in many other countries; dinner is usually taken between 21:00 and 21.30.
Money matters
The Euro (EUR) is the official currency in the following destinations: Andorra, Austria, Belgium, Cyprus, Estonia, Finland, France, Germany, Greece, Ireland, Italy, Kosovo, Latvia, Lithuania, Luxembourg, Malta, Montenegro, the Netherlands, Portugal, Slovakia, Slovenia, and Spain. All other European countries still have their own national currencies. The most convenient and cheapest way to acquire money in Europe is via an Automated Teller Machine (ATM) or Bancomat as they are often referred to. Check with your bank in advance concerning the suitability of your account / card overseas and any international fees that will be applied. You can obtain local currencies easily at airports and major train stations, but be sure to bring some extra emergency cash in a major currency that can be exchanged if the ATMs are not functioning. The safest option is to bring cash in either Euro or US dollars. When leaving home don't forget your PIN and make sure you know the telephone number for cancelling your card if it is stolen. Keep this in a safe place. Credit cards are not always accepted in stores and restaurants. While travelling we recommend you carry some cash to pay for restaurant bills and other services. Change can be difficult to obtain so throughout the day, try to gain as many small denominations as you can.
You might be advised to take some of your money as travellers' cheques from a major financial institute. Travellers' cheques have security advantages, however please be aware that the exchange rates may not be favourable and that it is difficult to change Travellers' cheques in most countries. Be particularly aware that after hours money exchanges and hotel receptions carry high commissions- sometimes up to 20%. Taking all that in to account, we do not advise bringing traveller's cheques to Europe.
For money safety we recommend that you carry your cash and credit cards in a secure money belt or pouch concealed under your clothes.
SPENDING MONEY
When it comes to spending money on the trip, every traveller is a little different. You know your spending habits better than we do, so please budget a sensible amount for things like meals not included, drinks, shopping, optional activities and laundry. It's always better to bring a little more than you think you'll need. Also make sure you've read your trip details thoroughly so you know what's included in the trip price and what isn't. This should make budgeting a little easier. You'll find this info in the Inclusions section of your Essential Trip Information (that's this document).
TIPPING
If you're happy with the services provided a tip - though not compulsory - is appropriate. While it may not be customary to you, it's of great significance to the people who will take care of you during your travels, inspires excellent service, and is an entrenched feature of the tourism industry across many Intrepid destinations. The following amounts are per person suggestions based on local considerations and feedback from our past travellers: In local markets and basic restaurants and cafes - round your bill up to the nearest €1. In more up-market restaurants we suggest 5% to 10% of your bill. Throughout your trip you may at times have a local guide in addition to your tour leader. We suggest €2-€3 per day for local guides. You may also have a range of drivers on your trip. Some may be with you for a short journey while others may be with you for several days. We would suggest a higher tip for those more involved with the group, however we suggest €1-€2 per day for drivers. You may also consider tipping your tour leader for outstanding service throughout your trip. The amount is entirely a personal preference, however as a guideline €4-€5 per person, per day can be used. Of course you are free to tip more or less as you see fit, depending on your perception of service quality and the length of your trip. Remember, a tip is not compulsory and should only be given when you receive excellent service. In total, we recommend you budget approx €5-€10 per day of your trip to cover tipping.
EMERGENCY FUNDS
We try to plan for every eventuality, but there are still some things beyond our control. Please make sure you bring an extra USD500 for emergencies (e.g. natural disasters or civil unrest). Sometimes these things necessitate last minute changes to our itineraries, and we can't guarantee there won't be some extra costs involved.
BUDGET
Please budget for additional meals and expenses while on your trip. We suggest EUR 825.00 for meals not included on this trip. Our suggestion is based on past traveller feedback but you may choose to spend more or less.
What to take
PACKING
On this trip you must pack as lightly as possible because you will be expected to carry your own bag and although you won't be required to walk long distances with your luggage (max 30 minutes), we strongly recommend keeping the weight under 10kg / 22lb. Most travellers carry their luggage in a backpack, although an overnight bag with a shoulder strap would suffice if you travel lightly. Smaller bags or backpacks with wheels are convenient although we recommend your bag has carry straps to accommodate the cobbled streets, uneven surfaces, stairs and steps you are lightly to encounter while carrying your luggage. You'll also need a day pack/bag to carry water and a camera etc for day trips. You can find Intrepid's Ultimate Packing List on our website. It should be used as a guide only and isn't intended to be a complete packing list.
https://www.intrepidtravel.com/packing-list
TRAVELLING ON LOCAL TRANSPORT
It's important that your bags can be locked, as on local transport it may be necessary that your luggage gets stowed separately (and unattended). The smaller your bag the better for you and other passengers, for when it comes to travelling on local buses and trains it's often only the smaller bags that will fit into the storage areas inside the bus or your cabin. To ensure maximum comfort, try to pack small and light.
LUGGAGE STORAGE
Where Intrepid covers the cost of luggage storage during included day trips, we allow for one bag/backpack only, so it's advisable that you travel lightly and keep luggage to a limit of one item (plus your day pack). Extra luggage storage will be at your own expense.
WATER BOTTLE
Consider bringing your own water bottle to refill along the way. The sale of bottled water contributes to an enormous environmental problem around the world. In addition to the water in bottles, the production of a 1 litre plastic bottle takes 2 litres of water and 200ml of oil. A large proportion ends up in limited landfill or discarded in waterways and natural environments. Although it can be difficult to avoid bottled water when travelling, please consider water purification techniques such as iodine or micropur and use the water dispensers which are provided at some of our accommodation. When unable to avoid bottled water it is better to buy the largest available and distribute into your smaller bottle for the day.
On some of our trips in Europe it is possible to purchase responsibly sourced reusable water bottles. Thirty per cent of the cost of each bottle is donated to the Intrepid Foundation, specifically to the Support to Life project, which offers humanitarian assistance to Syrian Refugees in Turkey. Please ask your leader for further information regarding this initiative and the availability of the bottles.
Climate and seasonal
SUMMER
Summer temperatures can be extreme in many of the regions visited (over 40°C), which can be uncomfortable. It's important to use sun protection and drink plenty of water. Please carefully consider the time of the year you wish to travel and your suitability to that season.
SHOULDER SEASON
In contrast, weather in shoulder season can be unpredictable, and snow is not unheard of at higher altitudes. If you travel at the start or towards the end of the European season please pack accordingly with warm and/or waterproof clothes (preferably layers). The advantage of travelling during this time is that there are less tourists around.
SPANISH SIESTA:
Please note that shops, attractions, sights and businesses may be closed for up to 5 hours in the middle of the day for siesta time. This gives the locals time to escape the heat and spend time with their families, eat a large lunch or simply sleep through the most uncomfortable time of day. This means of course that people work later into the evening and dinner time can seem quite late: 9.30pm is not uncommon for family dinner time.
One of the great things about our trips is that we encourage every member of the group to spend time interacting with local people. In order to best be able to do this in Spain, we recommend that you try to do as the locals do - avoid the heat of the day, and stay out later at night.
A couple of rules
Everyone has the right to feel safe when they travel. We don't tolerate any form of violence (verbal or physical) or sexual harassment, either between customers or involving our leaders, partners or local people. Sexual relationships between a tour leader and a customer are strictly forbidden.
Use or possession of illegal drugs will not be tolerated on our trips. If you choose to consume alcohol while travelling, we encourage responsible drinking, and expect that you'll abide by the local laws regarding alcohol consumption.
The sex tourism industry is known to exploit vulnerable people and have negative consequences on communities, including undermining the development of sustainable tourism. For this reason, patronising sex workers will not be tolerated on our trips.
By travelling with us you are agreeing to adhere to these rules. Your group leader has the right to remove any member of the group for breaking any of these rules, with no right of refund.
If you feel that someone is behaving inappropriately while travelling with us, please inform your tour leader or local guide immediately. Alternatively, contact us on the emergency contact number detailed in the Problems and Emergency Contact section of this Essential Trip Information.
Feedback
Can't stop thinking about your adventure? Tell us all about it! We read each piece of feedback carefully and use it to make improvements for travellers like you. Share your experience with us at: http://www.intrepidtravel.com/feedback/
Emergency contact
While we always endeavour to provide the best possible holiday experience, due to the nature of travel and the areas we visit sometimes things can and do go wrong. Should any issue occur while you are on your trip, it is imperative that you discuss this with your group leader or our local representative straight away so that they can do their best to rectify the problem and save any potential negative impact on the rest of your trip.
We recognise that there may be times when your group leader/local partner may not be able to resolve a situation to your satisfaction - if this is the case, please ask the leader to speak to their direct manager.
You may also choose to provide details in your online feedback, which we ask you to complete within 30 days of the end of your trip. But we do ask you to be aware that it is very difficult for us to provide any practical help after the trip is complete.
For general contact details please use the following page: http://www.intrepidtravel.com/ourtrips/contact/
In the case of a genuine crisis or emergency, Intrepid's Europe Office can be reached on the number listed below:
Intrepid's Local Operator: +49 867 791 866 57
Intrepid's Local Operator: +49 8677 9186 657
Responsible travel
We believe strongly in low impact or rather positive impact tourism. Broadly speaking this means that we try to minimise the negative aspects of tourism on the local cultures and environments that we visit and highlight the positive aspects. Please visit our website for further details and suggestions on how you can be a responsible traveller.
http://www.intrepidtravel.com/ourtrips/rt/responsibletraveller
DRESS CODE
In general, there are few dress restrictions in Europe. Note when visiting churches, monasteries or other religious sites modest dress is required - shorts or skimpy tops may not be permitted, for both men and women.
Accommodation notes
We've sourced our accommodation very carefully and picked the best possible hotels in line with the Intrepid style of travel, but please note that service and accommodation in Europe may be different to the standards you are used to. Your accommodation may not always have private en suite facilities or air-conditioning. European hotels generally don't provide kettles or fridges and in particular destinations, rooms may be rather small.
OCCASIONAL ALTERNATIVE ACCOMMODATION
The style of accommodation indicated in the day-to-day itinerary is a guideline. On rare occasions, alternative arrangements may need to be made due to the lack of availability of rooms in our usual accommodation. A similar standard of accommodation will be used in these instances.
TWIN SHARE / MULTI SHARE BASIS
Accommodation on this trip is on a twin/multishare basis. Please note there may be times where facilities will be shared rather than ensuite (even when you book single room supplement). You will always be shared with the person of the same sex.
CHECK-IN TIME
Throughout the trip we request that our hotels prepare rooms in time for our arrival, especially if we're arriving prior to normal check-in time. However this isn't always possible which means we won't be able to check-in immediately on arrival at some hotels. Instead, we can store our luggage and explore our new destination.
PRE/POST TRIP ACCOMMODATION
If you've purchased pre-trip or post-trip accommodation (if available), you may be required to change rooms from your trip accommodation for these extra nights.
Travel insurance
Travel insurance is compulsory for all our trips. We require that, at a minimum, you are covered for medical expenses including emergency repatriation. We strongly recommend that the policy also covers personal liability, cancellation, curtailment and loss of luggage and personal effects.
When travelling on a trip, you won't be permitted to join the group until evidence of travel insurance and the insurance company's 24 hour emergency contact number has been seen by your leader.
If you have credit card insurance your group leader will require details of the participating insurer/underwriter, the level of coverage, policy number and emergency contact number rather than the bank's name and credit card details. Please contact your bank for these details prior to arriving in-country.
http://www.intrepidtravel.com/insurance.php
Your fellow travellers
GROUP TRAVEL
As you travel on a group trip you will be exposed to all the pleasures and maybe some of the frustrations of travelling in a group. Your fellow travellers will probably come from all corners of the world and likely a range of age groups too. We ask you to be understanding of the various needs and preferences of your group - patience with your fellow travellers is sometimes required for the benefit of everyone's travel experience. Remember too that you have responsibilities to the group. If you are requested to be at a place at a certain time, ensure that you don't keep the rest of the group waiting. We have found time and time again that the very best trips we operate are those where the dynamics within the group work well - this takes just a little effort on your part. Due to privacy reasons we are unable to provide you with contact details and any personal information about your fellow travellers booked on your trip prior to departure.
SINGLE TRAVELLERS:
Our group trips are designed for shared accommodation and don't involve a compulsory single supplement. Single travellers share with people of the same gender in accommodation ranging from twin to multishare. Some of our itineraries have accommodation booked on a mixed gender share basis and where applicable this will be specified in our Trip Notes. On a selection of our trips, you have the option to pay a single supplement to ensure that you have your own accommodation (where available). Please note that this only applies to accommodation during the tour - pre-trip and post-trip accommodation will be booked on a single room basis.
Itinerary disclaimer
ITINERARY CHANGES:
Our itineraries are updated regularly throughout the year based on customer feedback and to reflect the current situation in each destination. The information included in this Essential Trip Information may therefore differ from when you first booked your trip. It is important that you print and review a final copy prior to travel so that you have the latest updates. Due to weather, local conditions, transport schedules, public holidays or other factors, further changes may be necessary to your itinerary once in country. The order and timing of included activities in each location may also vary seasonally to ensure our travellers have the best experience. Your tour leader will keep you up to date with any changes once on tour.
OPTIONAL ACTIVITIES:
A selection of optional activities that have been popular with past travellers are listed in the day-to-day itinerary. This isn't an exhaustive list and should be used as a guide only for some of what might be available. Prices are approximate, are for entrance only, and don't include transport to and from the sites or local guides unless indicated. All activities are subject to availability, and may be on a join-in basis. It may not be possible to do all the activities listed in the time available at each destination, so some pre-planning for what you are most interested in is advised. When it's recommended that travellers pre-book these activities, look for a note in the Special Information section of the day-to-day itinerary. For most, they can either be organised independently on the day, or let your leader know you are interested and they can assist.
Where activities are considered medium or high risk, we work with operators whose safety and credentials we have sighted and assessed. Although it is possible that you may find the same activity cheaper with another operator on the ground, we cannot vouch for the safety or quality of that operator. Medium and high risk activities not listed above have not been assessed by us and as such our staff and leaders are unable to assist you with organising these activities. Activities that contravene our Responsible Travel policies are also not listed. Please remember that the decision to partake in any activity not listed is at your own discretion and risk.
BOOKING MUSEUMS AND ATTRACTIONS IN ADVANCE:
To avoid disappointment we have outlined (where applicable) some important information on some of the major museums and attractions in Europe. Some of our groups have experienced long lines of up to four hours to visit some of the major sights, while some sights are so popular they are booked out completely months in advance, making it impossible for you or your leader to arrange a visit while you are on the trip. Please note that many museums and attractions in Europe are closed on Mondays or Tuesdays. We recommend you carefully consider which sites and museums you are going to want to visit and that you do some research and make your reservations in advance where possible. If applicable we've given you information in the day-to-day itinerary which outlines which day of the trip is a suitable time to make your reservations, as well as any other information that may help with planning your visit.
Accommodation
More from Spain
22 Days from$5,225
START: Madrid
FINISH: Madrid