Central Asia: Five Stans Adventure
39 Days from $9,355
START: Nur-Sultan (Astana)
FINISH: Ashgabat
AGES: 15 - 99
THEME: Explorer
Overview
Description
Beginning in the futuristic cityscapes of Nur-Sultan (until recently, Astana), join your small group on an epic exploration from Kazakhstan, through mountainous Kyrgyzstan, the remote lands of Tajikistan, Islam-influenced Uzbekistan, all the way to grand Ashgabat in Turkmenistan. For those counting, that's five Stans. These vast lands are still oft bypassed, despite offering outstanding beauty and fascinating sights. The allure lies in the heritage of the Silk Road, where ideas, culture and people flowed from East to West, and in the soaring mountain landscapes that still play host to a traditional nomadic lifestyle. Journey through cities featuring reminders of Soviet occupation and out into the stunning wilderness, where ancient history and welcoming hospitality will illuminate a region often left out of the tourist light. Central Asia doesn't get much more comprehensive than this.
Start: Nur-Sultan (Astana)
Finish: Ashgabat
Ages: 15 - 99
Theme: Explorer
Accommodation: Hotel/Guesthouse with private rooms (28 nights), Guesthouse/Homestay multishare (8 nights), camping (1 night), Overnight Train (1 night)
Destination: Ashgabat
Highlights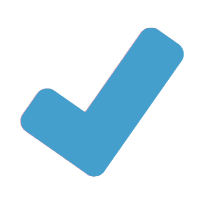 Unveil the mysteries of space explorations in Baikonur, where the Russian Cosmodrome is located and launches to the International Space Station take off.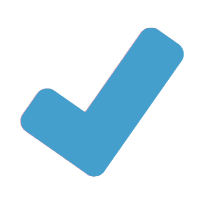 Surround yourself with the surreal landscapes of the Altyn-Emel National Park, including the mysterious singing sand dunes, and visit the Grand Canyon's 'little brother' – Charyn Canyon.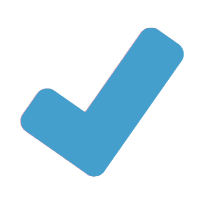 Skirting the border with Afghanistan, get glimpses of the other side, from the hair-raising Afghan-built footbridges (ovrings) to the exotic imports on display in Khorog's local bazaar.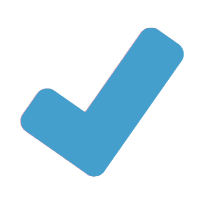 Steeped in Silk Road history and immortalised in many great tales, the UNESCO-protected town of Khiva is as photogenic as it is legendary.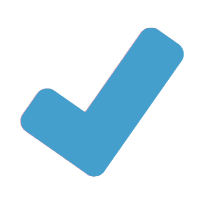 Witness the eternal flames of the Darvaza Crater, or the 'Door to Hell', as you camp nearby – one of the strangest, most mesmerising geological oddities on earth.
Itinerary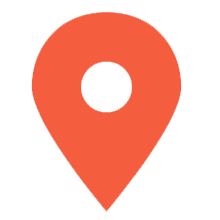 Day 1 : Nur-Sultan (Astana)
Welcome to Nur-Sultan, Kazakhstan. Your adventure begins with a welcome meeting at 6 pm in the hotel lobby. Recently renamed Nur-Sultan in honour of the long serving first president, the city was purpose built to become th capital city of Kazakhstan in 1997. Similar to Washington D.C. in the United States or Canberra in Australia, Nur-Sultan is a planned city with the Japanese architect Kisho Kurokawa as its master mind. Now, Nur-Sultan is one of the most vibrant cities in Central Asia. If you arrive early, take the time explore and admire the futuristic city skyline. Join your leader in the evening for an included local dinner tonight.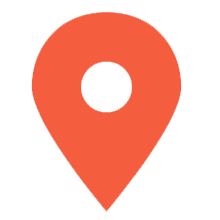 Day 2 : Nur-Sultan (Astana)
This morning, head off on a city tour with your leader and see some of the most impressive designs of this ambitious new city. Visit Nur-Astana Mosque, built in 2005 – with its capacity of 5000 worshippers inside and an additional 2000 outside it is one of the largest mosques in Central Asia. Then you'll stop at Palace of Peace & Reconciliation, a pyramid shaped conference hall that's considered to be Astana's symbolic center. You'll also visit the President's Culture Center which houses an array of exhibits that tell of the past, present and future of Kazakhstan, and of course, as its name suggests, the many achievements of it's President. The rest of the day is free to spend as you wish.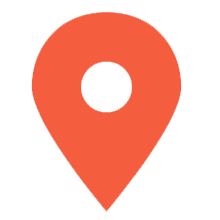 Day 3 : Baikonur
Today, take an early morning flight from Nur-Sultan to Kyzyl Orda (approximately 1.5 hrs) and from here you'll head to one of the most unique destinations on this trip, Baikonur (approximately 3.5 hrs). Located on the desert steppe of Kazakhstan, Baikonur has been leased to the Russian Federation until 2050. The town was originally constructed to service a huge space base that dispatches astronauts and supplies (and during the Soviet Union, cosmonauts) to the International Space Station. Firstly named Zarya (Russian for sunrise) it was renamed Baikonur by Russian president Boris Yeltsin in 1995. We will have some free time this afternoon and evening before our in depth tour of the sights tomorrow.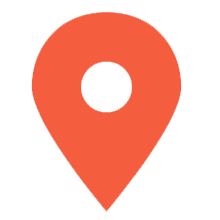 Day 4 : Baikonur
Get ready for a full day of exploration today. Visit the Baikonur Cosmodrome, the world's first and largest operational spaceport. Sputnik 1, the first artificial Earth satellite, was launched from here. Stop in at the nearby museum where you'll see a range of space artifacts, and check out the cottage once occupied by Russian astronaut Yuri Gagarin, the first human to ever venture into outer space.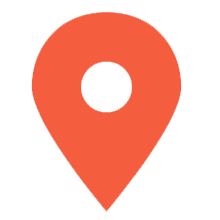 Day 5 : Turkistan
Today is another travelling day, this time by train. Drive back to Kyzyl Orda and from there it's around 7 hours to the next destination – Turkistan. Grab some snacks, sit back and relax as the epic landscape rushes by. Located in southern Kazakhstan, the city of Turkistan contains more historical relics and cultural sites than any other place in the country. Your train will arrive in the late afternoon. We'll visit the main attraction of the Yasaui Mausoleum tomorrow morning, but you'll have the option to see it illuminated at night today.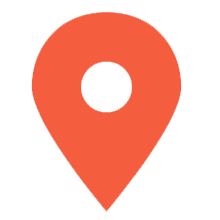 Day 6 : Turkistan – Shymkent/Overnight train
Head out on a city tour this morning, the highlight of which is a visit to the Kozha Akhmed Yasaui Mausoleum, Kazakhstan's most iconic building. The blue and while-tiled Mausoleum is the final resting place of a great Turkic holy man and Sufi. Built by Tamerlane, it is said that three visits here are equal to one visit to Mecca. As it is a religious site, we recommend that women wear a headscarf when entering. In the surrounds you'll find a rose garden, other monuments, an archeological museum and a mosque, which are all included in the entry ticket. Continue the journey to Shymkent (approximately 4 hours) by private vehicle, stopping at the ancient settlement of Otrar on the way. It was first excavated in 1969 and has a history dating back to the first century AD. Remnants of palaces, mosques and bathhouses can still be seen today. It is also where Genghis Khan's army is said to have fought heroically (though unsuccessfully) when the Mongols first invaded Central Asia. There'll be some time to spend in Shymkent before boarding the overnight train (approximately 11 hours) to Almaty.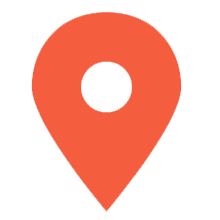 Day 7 : Altyn-Emel National Park
Arrive in Almaty, grab some breakfast and drive the 240 km (approximately 3.5 hours) out of town to the spectacular Altyn-Emel National Park, where you will spend the next two days exploring. This is the largest national reserve in the country and preserves many rare plants and animals, including zheyran (goitred gazelles), argali sheep and kulan (wild donkeys), which you may be lucky enough to spot during your time here. The program may vary depending on the weather and season. Taigak Gorge houses the Kyzyl Lauyz Petroglyphs where you can make out ancient Tibetan inscriptions of the words 'Om Mani Padme Om', as well as images of hunting, farming and celebrations.There are also the Besshatyr Burial Mounds, which date from the sixth century BC when this area was a shrine of the ancient Saks people. Tonight you'll stay in a simple guesthouse within the national park where lunch and dinner is included.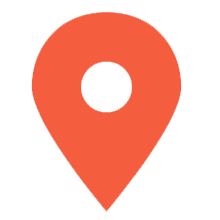 Day 8 : Altyn-Emel National Park – Almaty
Explore the sights not visited yesterday, of which the best-known is the Singing Barkhan – a sand dune extending 3km and up to 120m high. It gets its name from the way the fine sand hums in windy weather and the view from the top gives a great panorama of the surrounding Djungarian Alatau, Sogety, Boguty and other mountains. In dry, windy weather, the sand dune's song can be heard up to a few kilometres away. These mountains have revealed preserved remains of prehistoric animals including giant rhinos, crocodiles and turtles, and many compare the huge, conical mountains to the man-made Egyptian pyramids. Return to Almaty tonight after a full day in the park.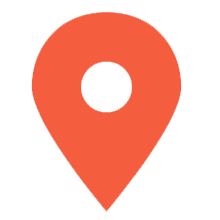 Day 9 : Almaty
Today embark on a full-day guided city tour of Almaty. The development and wealth you'll see on display as you walk the streets comes from the country's main export – oil. Kazakhstan is one of the world's top five oil-producing nations in the world. Visit Central Square and the colourful Zenkoff Cathedral in historic Panfilov Park, dedicated to the 28 guardsmen who died defending Moscow against German tanks in WWII. Check out the fascinating Museum of Kazakh Musical Instruments and the State Historical Museum, which features a great collection of ancient relics. Finally, summit Kok Tobe Hill for great views over the city before returning to the hotel after a long but fulfilling day.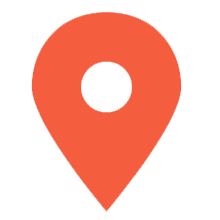 Day 10 : Almaty – KAZ/KGZ Border Crossing – Karakol
Today before saying goodbye to Kazakhstan, stop at spectacular Charyn Canyon (approximately 4 hours' drive). The colorful formations of different shapes and sizes are no less impressive than the Grand Canyon in the United States, (though it's much smaller!). Continue to the border and enter the mountainous nation of Kyrgyzstan. Tonight you'll stay in the peaceful town of Karakol.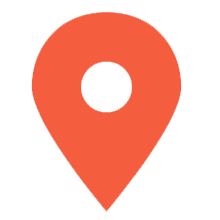 Day 11 : Karakol
This mainly Russian town was officially founded on 1st of July in 1869 by the military. At this time the town already had a lage population of military officers, explorers from the Russian Geographical society, merchants and artisans. The town's Soviet name was Przhevalsk after the Great Russian explorer of Central Asia and China, Nikolai Przhevalsky. His last expedition ended here and he is buried on the lakeshore near Karakol. Stroll along Karakol's streets spotting Russian-style 'gingerbread' houses. Visit the Dungan Mosque, Holy Trinity Orthodox Cathedral, a local market and the Przhevalsky Museum. After lunch, drive for about 1 hour for a hike (approx. 2 hours) in the picturesque Jety Oguz Valley, aka Seven Bull Valley. Your leader will guide you through the forest to a waterfall (with jaw dropping panaromic views). Return to Karakol for the night.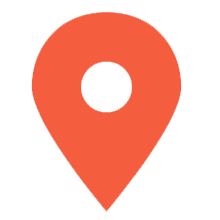 Day 12 : Bishkek
Today is a full day's drive to Bishkek along the northern shore of Issyk Kul – the second largest alpine lake in the world after lake Titicaca in South America. The views are lovely along the way, especially seeing Issyk Kul surrounded by snow capped mountains. On the way, you'll stop at Cholpan Ata, visit a petroglyph's site and take a short boar ride onto the lake to enjoy its sheer size and scale. Arrive in Bishkek in the late afternoon.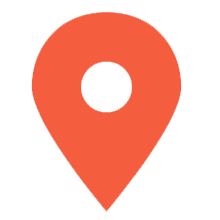 Day 13 : Bishkek
Take a trip down memory lane today with a city tour showcasing the country's fascinating history. The centre of the city is Ala-too Square, which was known as Lenin Square in Soviet times. Lenin used to stand in his concrete overcoat in the middle of this square, proudly gesturing towards the mountains. A great place  for a wander is Dubovy (Oak) Park, where you'll find a few open-air cafes. The century-old oaks here and all along Freedom Avenue make Bishkek one of the greenest cities in Central Asia. In the afternoon, you'll have some free time to further explore Bishkek. Quite the contrast to the relaxed quiet streets, square and parks in the city center, Osh Market is noisy, crowded, and a perfect peek into local life. You'll find all kinds of things on sale here from spices and fruits to clothes and carpets. Get together with your travel mates and enjoy an optional dinner together tonight to celebrate a great journey through Kazakhstan and Kyrgyzstan.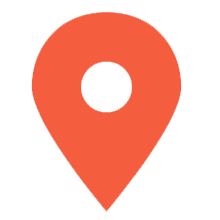 Day 14 : Bishkek
Have a day at leisure to explore Bishkek. You'll have realised by now that it's a relaxed city of wide streets, trees and parklands, and a palpable Soviet past. The State Museum of Fine Arts is the city's premiere museum and TSUM Department Store in the city centre is renowned for having the best range of Kyrgyz souvenirs for shopping. There's another group meeting scheduled at 6 pm tonight, where you'll be briefed on the next stage of your adventure, perhaps with some new travel pals joining you!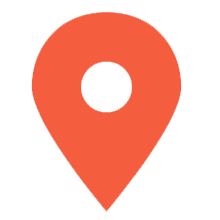 Day 15 : Chychkan/Toktogul/Kok Bel
Depart Bishkek and travel to Toktogul (approximately 6 hours) though spectacular mountain scenery today. This is an urban settlement in the Jalal-Abad province of Kyrgyzstan. You will arrive in the early evening, then enjoy a night of free time. Due to the limited options in this area, the accommodation tonight might be in Chychkan or Kok Bel rather than Toktogul. Your leader will advise you in Bishkek as to where you will stay for your departure.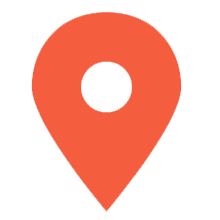 Day 16 : Osh
Travel onward from Toktogul to Kyrgyzstan's second city, Osh (approximately 8 hours). Located in the Fergana Valley in the south of the country, Osh is often referred to as the capital of the south. It has a mostly Uzbek population, which is evidence of its proximity to the border. While you are here, you'll visit Suleiman's (Solomon's) Mountain, a site of huge Islamic importance that dominates the centre of the city. While the walk is not strenuous for those with good fitness, you will need sturdy footwear as there are many slippery and steep steps and slopes. You will also visit Osh Bazaar, one of the biggest markets in Central Asia. As well as browsing this intriguing bazaar, here you can change some money into Tajikistan Somani for the journey ahead. Depending on the arrival time, some activities in Osh will be scheduled for tomorrow instead of today.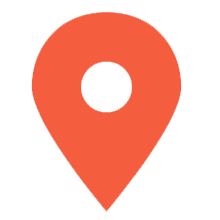 Day 17 : Sary Tash
After a morning of exploring Osh, continue to Sary Tash (approximately 3 hours). On this journey you will cross the Taldyk Pass (3615 m). Conveniently located in the Alai Valley, bordering Tajikistan, Sary Tash is a junction for explorers heading off in many directions on the road to Osh, Murgab (Tajikistan), and Kashgar (China). You will spend the night in a basic guesthouse or homestay in this small, remote village at the junction of the Silk Road.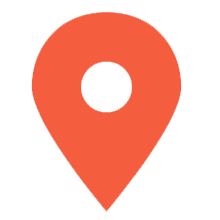 Day 18 : Kyrgyzstan/Tajkistan Border Crossing – Murgab
Today we drive to Murgab (approximately 6–7 hours). First, after breakfast, drive the 50 kilometres from Sary Tash to the Kyzyl Art Pass (4280 m). In this spectacularly remote spot, you will cross the border from Kyrgyzstan to Tajikistan. Remember to be patient as officials work through the various permits and procedures. Once inside Tajikistan, you'll make your way down the 95 km to Karakul Lake for lunch, with yet more dramatic scenery and photo opportunities along the way. Karakul Lake is too high to support aquatic life and is the largest out of 800 lakes in the Pamirs; these lakes were created by earthquakes, tectonic activity and glaciers. The final 135 km today takes you to Murgab via the Ak-Baital Pass (4655 m), the highest pass on the Pamir Highway and in the former Soviet Union. Murgab is located in a valley at approximately 3000 m above sea level, surrounded by high peaks. This region is inhabited mainly by Kyrgyz people. From here, on a clear day, you can see Muztag Ata (7546 m), the highest mountain in the Pamirs. While here, your hosts will prepare you a simple dinner and breakfast – homemade bread, plov (rice pilaf) and fried eggs or porridge. Keen stargazers will be treated to a great display on a clear night, with very little light pollution affecting views of the night sky.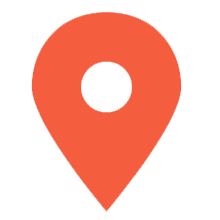 Day 19 : Langar
Today is another long day of breathtaking driving (approximately 10 hours). Drive through the picturesque Alichur valley, over the Khargush Pass (4344 m), to the Wakhan Corridor. As you enter the Wakhan there are amazing views of the Pamirs to the right and of the Hindu Kush to the left. On the other side of the pass you will cross through another check point and travel along the Afghanistan border. In contrast to the previous village stays, the surroundings here are more fertile, with families growing tomatoes, cucumbers, cabbages and flowers on their own garden plots. A stop will be made somewhere along the way for lunch in a local chaikana (teahouse/cafeteria). Tonight you will stay in a traditional Pamiri house, which consists of a large pillared central room where all home life takes place. Home cooking awaits – perhaps lagman (noodle soup) or shorpa (meat and vegetable soup). After dinner your hosts will roll the mattresses and you'll share a sleeping area with the rest of the group.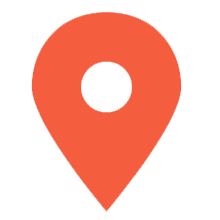 Day 20 : Ptup
Today is one of the most active days of the trip so take advantage of the chance to stretch your legs! After breakfast there's the option of hiking to an interesting petroglyph site above the village. The images, carved into the rocks high above the village, depict goats, caravans, horses and Ismaili symbols. You'll hike up a gravelly slope for at least 30 minutes (depending on fitness) before the first carvings are visible. There is little shade and it's hard going, but it's well worth the exertion, especially after so long in a vehicle. Next you will drive to nearby Vrang, where on a cliff-side pitted with caves stands a Buddhist complex with 4th-century origins. It's another climb to get there, but the path is flatter in places and not as physically demanding as the hike to the petroglyphs. Continue to Ptup via the stunning valley that follows the winding river (approximately 3 hours). You'll stop en route for lunch. Ptup is the location of your next Pamiri homestay in the traditional Wakhan style. The multi-generation family who live here have a beautiful garden and house with a flush toilet and shower with solar-heated water. While you're in Ptup you'll visit the stunning Yamchun Fort, which some claim is the most spectacular sight in the country. To get to the fort you'll follow very windy, narrow mountain roads, so for safety reasons this journey will be made well before nightfall. Access to the fort itself is via a tricky scramble down and along the rocky valley. The views out over the valley are amazing. If time and road conditions permit, you might be able to visit Bibi Fatima hot springs too.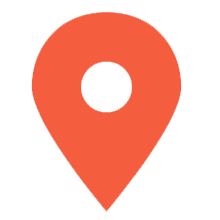 Day 21 : Khorog
From Ptup you will travel to Khorog (approximately 6 hours), which after our village experiences might seem like a bustling metropolis. You will pass through Ishkashim, perhaps stopping for lunch there, and continue along the Afghan border. Look out for the watchtowers and border crossings which, despite the proximity of the countries (sometimes only 100 metres apart), are few and far between, with very little contact between people on each side of the divide. Also watch out for ovrings, the spectacularly scary footbridges that Afghans have built along the cliff faces in order to be able to commute from one village to another. The contrast across the river valley here can be quite stark in places. Tajikistan is undoubtedly a poor country; in general the roads are sealed and buildings are connected with electricity, but over the river you will see locals living in much simpler conditions. You'll often be able to get a wave from your neighbours across the river as you travel along. Once in Khorog you will be in the capital of the Gorno-Badakshan Autonomous Oblast (GBAO). Here you'll stay in a guesthouse or hotel with private bathrooms. Perhaps enjoy a dinner at an Indian restaurant in town – one of the city's best.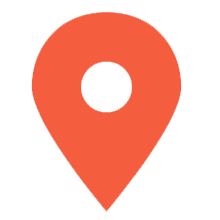 Day 22 : Khorog
Time to explore Khorog's sights today, including the bazaar. As you wander throughout this intriguing marketplace, your leader will be able to point out to you which stalls are selling Afghan goods from our neighbours across the river. There will also be time to check out the lovely botanical gardens that are perched high above the town, which boast some great panoramic views, and the curiously quaint Regional Museum.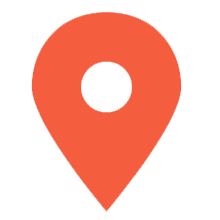 Day 23 : Kala-i Khum
Set off to Kala-i Khum (sometimes written Kalaikhum), a small town on the Pamir Highway (approximately 10 hours). Today is mostly a travel day, and since the town is so far away, most groups will arrive too late to be able to explore on arrival. Tonight's accommodation is a guesthouse or homestay which sometimes also accommodates other independent travellers. The guesthouse is multistory, so be prepared for some steep steps to get to and from the sleeping spaces, dining area and bathrooms. There is a simple shower, some running water and both a flush and pit toilet in the courtyard. Dinner is included again this evening, perhaps local style dumplings.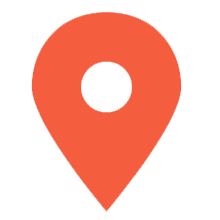 Day 24 : Dushanbe
Enjoy some breakfast at the homestay before setting off for the nation's capital, Dushanbe (approximately 8 hours). In Dushanbe we stay for two nights in hotel with private bathrooms. For dinner tonight, the group might head out on the town to a Middle Eastern restaurant – one of the city's finest – or to a popular Chaikhana which has been in operation since Soviet times.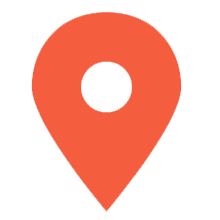 Day 25 : Dushanbe
Check out the local central parks, fountains and monuments, with the option of visiting the main bazaar or Soviet-era Central Department Store for some souvenir shopping on our city tour toady. Just outside of Dushanbe (around 30 km) is the 18th-century Hissor Fort. Though this fort is being heavily restored, its colourful 20th-century history makes it quite an interesting visit. Back in Dushanbe, you'll check out the excellent Museum of National Antiquities. This relatively new museum reflects Tajikistan's diverse pre-Islamic cultural heritage, with exhibits from Bactrian, Buddhist, Zoroastrian and Hindu eras. The giant sleeping Buddha on the second floor may well be the highlight here.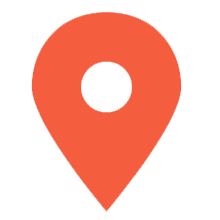 Day 26 : Penjikent
This morning, drive north to Penjikent (239 km). From Dushanbe we start climbing to the top of Anzob pass sitting at 3373 metres, and then decend to Ainy before heading to Penjikent through the mountains. Penjikent is strategically located on the way from Samarkand to Kuhistan – the mountainous area between Tajikistan, Afghanistan and Iran, now known as Fann Mountains. It was the last stop on the way to or from the mountains so the economy boosted with every caravan stopping here. After lunch, head to southeast edge of the town where the ancient ruins of Sogdian era Penjikent were found. It is a unique monument of pre-Islamic culture in Central Asia dating back to the fifth to eighth century AD.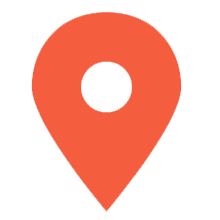 Day 27 : Tajikistan/Uzbekistan Border Crossing – Samarkand
This morning, head to the border between Tajikistan and Uzbekistan (approximately 70km). The border crossing can be a length process and has only recently been reopened, but after making it into Uzbekistan, it'll only be a short drive to the legendary Samarkand. Marco Polo described Samarkand as a 'very large and splendid city,' a truly breathtaking place that conjures up images of ancient splendour of the Silk Road. In the afternoon, enjoy some free time in the city. Maybe check out the remains of the remarkable medieval observatory developed by Ulug Beg, Tamerlane's (Amir Timur) brilliant astronomer grandson. These days, only half of the underground semi-circular track can be seen, but there is an the excellent small museum close by. Or visit the Afrosiab Museum with its fine collection of treasures unearthed from the site, including world famous 10th century frescoes. Tomorrow, there will be a full day city tour that include some of the key highlights in Samarkand.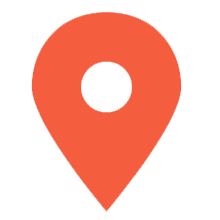 Day 28 : Samarkand
Be blown away by the sights you'll take in today. First, the great central square of Samarkand, the Registan. Then, Guri-Amir, where Tamerlane is buried, and finally the enormous Bibi-Khanum Mosque. Then we drive to Konigil village in the outskirts of the city for a special lunch with a family who have been making paper by traditional methods as long as they can remember. After lunch we'll learn about this unique way of paper making from mulberry. Returning to Samarkand, visit the impressive Shak-i-Zinda ensemble of mausoleums. This unusual necropolis has monuments from the 14th and 15th centuries, reflecting the development of the monumental art and architecture of the Timurid dynasty and is photo worthy at every turn.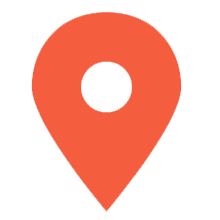 Day 29 : Tashkent
Head to Tashkent (approximately 4-5 hrs on private vehicle), the capital city of Uzbekistan. After arrival, your leader will take you on a short orientation walk. You'll have a free afternoon to explore this one of the largest cities in Central Asia. Choose to visit the exciting Chorsu Bazaar, the State History Museum, or the Abdul Khasim Medrassah with its hujra cells used as metalwork and craft workshops to produce jewellery and other goods, or the Khast Imom Complex. In the evening, get together for an optional dinner with your fellow travellers to toast to Tashkent.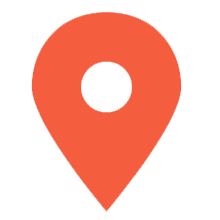 Day 30 : Tashkent
Tashkent blends Russian and Uzbek style, with extravagant mosques that sit alongside modern highways and Soviet monuments. Today is free to do as you please in Tashkent, perhaps taking in some of the contemporary architecture from the observation deck at Tashkent Tower, which offers sweeping views over the city. You'll have another briefing at 6 pm today, where you'll meet your tour leader and new travel group to talk about the next stage of your Stans adventure. Until then, it's time to choose your own adventure – best done with a somsa (savoury meat pastry) in hand.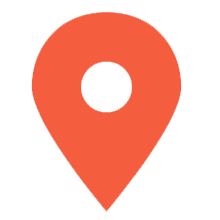 Day 31 : Khiva
Take morning flight to Urgench (90 minutes) and transfer to colourful Khiva (45 minutes). Many global powers have laid claim to this city over the centuries, from khans to Silk Road traders and the Soviet Union. Get acquainted with Khiva on a tour of this walled-city. See the incredible blue-tiled Kalta Minor Minaret and the Mohammed Amin Khan Madressa. Explore the Kuhna Ark, the 'citadel within a citadel' which once housed the Khan and his family in the 17th century, then get a good look at this attractive city from the Ak-sheikh Baba Observatory. Finally, visit the Pahlavon Mahmud Mausoleum, a complex constructed in honour of the famous 13th-century poet, craftsman and fighter. A popular pilgrimage site, the mint-coloured dome that tops the main mausoleum is stunning. Spend the rest of the day as you wish. Maybe ask your leader where to grab the best plov (rice, meat, and carrots). The city is a photographer's delight, particularly in the evenings when the sun begins to set and fading light glints off turquoise tiles, so make sure you have your phone or camera ready to snap some pictures.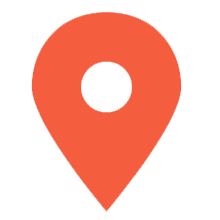 Day 32 : Khiva
Khiva is particularly magic at dawn when the streets are empty. Later, you leader will guide you through some of the city's other impressive monuments and buildings. Visit the towering Islom Hoja Minaret, the tallest building in Khiva. Explore Juma Mosque, the roof of which is propped up by 212 wooden columns and designed to let in sunlight. If you want a peek at Uzbek luxury, look no further than the Tosh-Hovli Palace, which was built in the first half of the 19th century. Wander through elaborately decorated courtyards connected by labyrinthian corridors. The rest of the afternoon is yours to relax.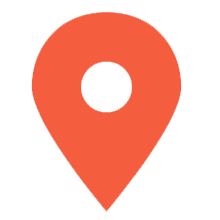 Day 33 : Konye-Urgench – Darvaza
Say goodbye to Uzbekistan and cross the border into Turkmenistan at Khodjeyli (Xo'jayli). Meet the new leader who will be your key to local secrets, food and highlights for the rest of your journey. From the border, make a 1.5-hour drive to the World Heritage-listed Konye-Urgench. Once a centre of the Islamic world, it suffered destruction at the hands of Genghis Khan and the Timurid dynasty and fell into decay until the 20th century. But it still has tonnes of monuments from the 11th to 16th centuries, including a mosque, mausoleum and the 60-metre-high Gutlug Timur Minaret. Continue your journey with a 4-hour drive by 4WD to Darvaza Crater. This astounding 70-metre-wide hole in the Karakum Desert is permanently aflame. Soviet oil prospectors started drilling in 1971 expecting to find oil, and the ground collapsed to form the crater. Worried about the gas released into the air, they deliberately set the crater on fire to burn off the excess, expecting it to last a few weeks. As you'll see today, they were wrong, and the crater has been burning ever since. Watch the sunset over the 'Door to Hell' from your nearby camp, and enjoy a Turkmenistan-style barbecue for dinner.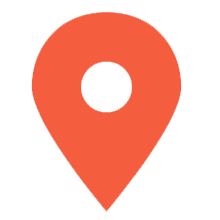 Day 34 : Yerbent – Ashgabat
Hit the sand again in the 4WD, making the 4-hour drive to Ashgabat with a stop along the way at the tiny settlement of Yerbent. The community here live primarily in yurts that are tucked between the sand dunes. Check out the local monument that pays tribute to the group of socialists that died in the Basmachi Revolt in 1931, then continue to Ashgabat. Little is left of the original Russian Imperial city as most of it was destroyed in a massive earthquake in 1948, and today the city centre is a bizarre mix of futuristic and outrageous public buildings. Get a sense of Ashgabat old and new with a tour that takes in both the ancient settlement of Nisa and the National Museum of Turkmenistan. Enjoy a free afternoon in this mind-bending city. Look out for the ornate, golden telephone booths, screens broadcasting official ceremonies on a loop and imposing statues of the president.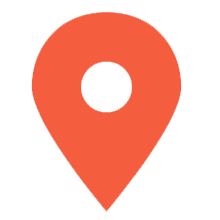 Day 35 : Ashgabat
Take a full day to wrap your head around this desert city on an immersive guided tour taking in the four pointed minarets atop the Ertugrul Gazi Mosque and the the extravagant Independence Monument. This sculpted park is filled with statues of Turkmen heroes (and controversial politicians) that line paths that lead to a golden dome and a (surprise!) massive minaret. From this lavish ode to Turkmen identity, continue to the Neutrality Arch, which despite its name has a provocative history. Then travel outside of the city to the Turkmenbashy Ruhi Mosque, the mausoleum of former Turkmen leader Saparmurat Niyazov, before heading further out of town to the ruins of Anau. The crumbling remains of the medieval mosque still attract the devout, who come to pray and make offerings. After a day full of sightseeing, maybe spend the evening relaxing at your hotel.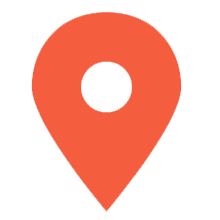 Day 36 : Mary
Rise and shine for the 5-hour drive to Mary (pronounced 'Mah-rih'). The somewhat ostentatious displays of wealth in the city can be traced to the long-running gas and cotton industries. Stop en route for lunch and to roam through the ruins of Abiverd. This fascinating archaeological site was an important trading town from 652 AD until the 12th century, and you can still see ancient shards of pottery scattered on the ground. Arrive in Mary in the afternoon and settle into your hotel.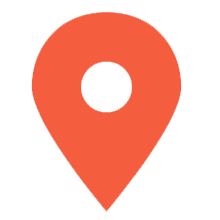 Day 37 : Merv – Mary
Take a 40-minute drive to Merv, also known as Margiana or Margush, and enjoy some time to explore Turkmenistan's most recognised site. This sprawling World Heritage site is home to numerous walled structures from various periods spread across a 1200-hectare area. See impressive columns smoothed by wind and time at the Greater Kizkala and walk hills that were once the fortress walls of Erk Kala. While not the most impressive visually, Gyaur Kala dates to 400 BC and has a fascinating history. Spend some time exploring these relics of grand empires and then return to Mary for a free afternoon. Maybe visit the Mary Regional Museum. Housed in a palace of white marble, the museum features archaeological displays and exhibitions on traditional Turkmen life and culture.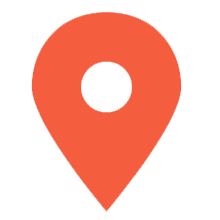 Day 38 : Ashgabat
Glittering Ashgabat awaits your return today, so make the 5-hour return drive to the City of White Marble. Enjoy a free afternoon to spend as you wish before an optional dinner with your travel group.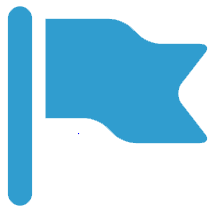 Day 39 : Ashgabat
There are no activities planned for the final day and you are able to depart the hotel at any time.
What's Included?
Meals
38 Breakfasts, 10 Dinners
Transport
Private vehicle, Plane, Train, Overnight Sleeper Train, Metro
Accommodation
Hotel/Guesthouse with private rooms (28 nights), Guesthouse/Homestay multishare (8 nights), camping (1 night), Overnight Train (1 night)
Included Activities
Merv - Sultan Sanjar Mausoleum
Important Details
Joining Point
Kazzhol Hotel Astana Гостиница Казжол Астана
Balqantau Street 213 Балқантау көшесі 213 Астана
Nur-Sultan (Astana)
KAZAKHSTAN
Finishing Point
Hotel Mizan Отель "Мизан"
55 Arcabil (1939) Sayoly
Ashgabat
TURKMENISTAN
Important information
1. A Single Supplement to have your own room is available, excluding overnight train, guesthouses/homestays and camping nights.
2. Please note that you'll need to send us a scanned, color copy of your passport info page and the application form for us to purchase the permits for Baikonur, no later than 60 days before departure. This permit is date specific and non-refundable. Please request the application form with your agent.
3. As the schedule is subject to frequent changes and cancellations, this trip is not scheduled to coincide with any space launches from Baikonur.
4. Due to the demands of travelling at high altitudes a Passenger Self Assessment Form is required for this trip.
5. This is a multi-country trip. Please read the visa section of the Essential Trip Information carefully for the visa requirement. Please note that you will need to obtain your Tajikistan e-visa & GBAO permit before travelling on this trip and that visa for Turkmenistan requires a Letter of Invitation in advance.
6. As this is a combination of 3 popular Central Asian trips, your group as well as your leader may change in Bishkek and Tashkent Your leader will also change at the Uzbekistan/Turkmenistan border.
7. Independent travel is not allowed in Turkmenistan. If you have post trip accommodation booked with us, you will also need to arrange tours to further explore Ashgabat. You may consult your Turkmen leader on what to book and what to do for your post tour days at an additional expense. Otherwise, you won't be allowed to leave your hotel without a guide in Ashgabat.
8. As Central Asian immigration and customs officials are notoriously strict, please make sure you keep all forms for when you exit the country. A lost customs or immigration form could result in a fine or being detained at the border. You must also declare ALL currency when entering and exiting the country; keep all currency exchange slips or ATM receipts.
Group leader
All Intrepid group trips are accompanied by one of our group leaders. The aim of the group leader is to take the hassle out of your travels and to help you have the best trip possible. Intrepid endeavours to provide the services of an experienced leader however, due to the seasonality of travel, rare situations may arise where your leader is new to a particular region or training other group leaders.
Your leader will provide information on the places you are travelling through, offer suggestions for things to do and see, recommend great local eating venues and introduce you to our local friends. While not being guides in the traditional sense, you can expect them to have a broad general knowledge of the places visited on the trip, including historical, cultural, religious and social aspects. At Intrepid we aim to support local guides who have specialised knowledge of the regions we visit. If you were interested in delving deeper into the local culture at a specific site or location then your leader can recommend a local guide service in most of the main destinations of your trip.
Safety
Many national governments provide a regularly updated advice service on safety issues involved with international travel. We recommend that you check your government's advice for their latest travel information before departure and ensure that your travel insurance covers you for all areas your itinerary covers. Please refer to our website's safety page for links to major travel advisories and updates on safety issues affecting our trips. We strongly recommend the use of a neck wallet or money belt while travelling, for the safe-keeping of your passport, flight tickets, cash and other valuable items. Leave your valuable jewellery at home - you won't need it while travelling. Many of our hotels have safety deposit boxes, which is the most secure way of storing your valuables. A lock is recommended for securing your luggage. Your leader will accompany you on all included activities, however during your trip you'll have some free time to pursue your own interests or relax and take it easy. While your leader will assist you with the available options in a given location, please note that any optional activities you undertake are not part of your Intrepid itinerary, and Intrepid makes no representations about the safety of the activity or the standard of the operators running them. Please use your own good judgement when selecting an activity in your free time. Please also note that your Leader has the authority to amend or cancel any part of the trip itinerary if it's deemed necessary due to safety concerns. For more details on the type of conditions and safety standards you can expect on your trip, please refer to Intrepid's operational safety policy on our website. We recommend that you take a moment to read through this information before travelling, and would appreciate any feedback on how well it's being implemented in the field:
https://www.intrepidtravel.com/safety-field
KAZAKHSTAN Kazakhstan is generally a safe country to travel in, provided you follow normal safety precautions.There have been occasional reports of foreigners being targeted by pickpockets in tourist or busy shopping areas or on public transport. Thieves posing as police officers or unsolicited 'meet-and-greet' drivers at airports have robbed travellers. Official taxi drivers and police officers have identification. If approached, ask to see credentials. Avoid taking unofficial taxis or taxis that have other passengers. Be careful when crossing streets as cars may not give way to pedestrians. Carry your passport, with appropriate registration, at all times (a certified copy is sufficient). Identification checks by police are common.
UZBEKISTAN Uzbekistan is generally a very safe place to travel. Petty crime targeting foreigners and tourists sometimes occurs in Uzbekistan. A regulation has been introduced allowing only licensed taxis (with certain colour and signs and card payment equipment) to operate in Uzbekistan. However, unlicensed taxis continue to operate. You should use official taxis where possible. There have been reports of robberies by individuals posing as police officers. Avoid obvious displays of wealth, particularly in rural areas. Crime levels are higher at night. Avoid walking alone. It is illegal to photograph government and military buildings, and also public transport infrastructure, including metro stations. This may result in confiscation of equipment or detention. Check before taking photographs of government or security infrastructure. You should carry your passport with you at all times as this is a legal requirement in Uzbekistan. The police often carry out checks. There is a ban on the sale of alcohol and tobacco to those under 20.  Homosexuality is illegal under Uzbek law and is still very much frowned upon socially. You should take care over public displays of affection.
KYRGYZSTAN Few travellers will experience any safety issues in Kyrgyzstan if general precautions are followed. Take care if you go out after dark. Keep large amounts of money hidden at all times and be wary of strangers offering help or being over-friendly. Be particularly aware of your surroundings when using currency exchange offices. Thieves posing as off duty police, uniformed police or unsolicited 'meet and greet' drivers at airports are known to target travellers. Avoid walking alone at night and don't travel in unofficial taxis. Carry your passport, or a certified copy, at all times: identification checks by police are common.
TAJIKISTAN It is now 20 years since the Tajik civil war ended. The political situation is generally stable, but you should remain vigilant in public places and avoid any demonstrations or large gatherings of people. There are sporadic clashes between border forces and drug traffickers along the Afghan border, particularly in the Gorno-Badakhshan Autonomous Oblast. Dushanbe is relatively secure, but there have been occasional muggings and petty crime against foreigners. Women should avoid going out alone at night, and may suffer harassment even during the day. You should maintain at least the same level of personal security awareness as at home. Carry a photocopy of your passport at all times. Requests to produce an ID are frequent. Taking photos of anything that could be perceived as being of military or security interest may get you into trouble with the authorities. Although rarely enforced smoking whilst walking on the street is illegal and punishable by a fine.
TURKMENISTAN Incidents of mugging, theft and pick pocketing are rare, but take sensible precautions and keep valuables out of sight. Women should avoid going out alone late at night. Please note the Government of Turkmenistan is intending to make the country free from smoking and drug taking. As a result, smoking has been prohibited in ALL public places, including streets, parks, airports, practically everywhere except specially equipped areas. If spotted smoking, you will be taken to the nearest police station and be told about their laws and the harmful nature of smoking. You will be required to sign some related forms, and as a result will have to pay a formal fine of approximately 300 manat. Those who refuse to go to the police station, pay the fine, or quarrel with police officers (swear or shout) may even end up in a temporary detention for up to 15 days. Attempts to import cigarettes into Turkmenistan or transit across the country territory of the amounts exceeding the permitted (no more than 40 cigarettes/2 packs per person for private use only) will also result in some unpleasant procedures at the arrival border port and issuance of a formal fine – 500 manat. Driving standards are poor. Road travel at night outside cities is particularly dangerous because of the condition of the roads. Seat belts, if fitted, should be worn at all times. Licensed taxis are clearly identified and yellow in colour. Although taxis have meters, drivers will usually ask foreign nationals for a set fee of around 5 to 10 Manat. Taxis from the airport cost more and drivers usually ask for US$. Most taxi drivers do not speak much, if any, English. Using unlicensed taxis is not recommended.
Visas
Visas are the responsibility of the individual traveller. Entry requirements can change at any time, so it's important that you check for the latest information. Please visit the relevant consular website of the country or countries you're visiting for detailed and up-to-date visa information specific to your nationality. Your consultant will also be happy to point you in the right direction with acquiring visas. Visas can take several weeks to process, so familiarise yourself with any requirements as soon as you have booked your trip to allow for processing time.
As a general rule most countries expect that your passport has a minimum of 6 months validity remaining. Please ensure the name on your passport matches the name on your booking and airline tickets. Your passport details are required to complete your booking. Your consultant will contact you when this is required.
Take a copy of the main passport pages and other important documents with you, and leave another copy at home with family or friends.
KAZAKHSTAN VISA
Many nationalities, including Australia, Germany, USA, Canada, United Kingdom and New Zealand do not require a visa for stays of up to 30 days. Please check with your local consulate for the most up to date requirements.
KYRGYZSTAN
Most nationalities do not require a visa to travel to Kyrgyzstan for up to 60 days, including Australia, Belgium, UK, Germany, Netherlands, Canada, New Zealand, Ireland, USA and Switzerland. Other nationalities should check with their nearest embassy and obtain a visa in advance if required. Please contact us should you need any supporting documents for your visa application. If you do require a visa you will need to obtain one through your closest consulate.
TAJIKISTAN
All visitors to Tajikistan require a visa. You will need to obtain your visa & Gorno-Badakshan Autonomous Oblast (GBAO) permit online at the following link:
https://www.evisa.tj/
Below is the information required for filling out the application form:
GBAO Permit - Yes
Purpose of visit type - Tourism
Purpose of visit - Tourism sightseeing or Tourism vacation
Group identifier - leave blank
Date of arrival - Day 5 of KFST trip /Day 18 of KFSTC trip
Address in Tajikistan - Marian's Guesthouse, Shohtemur Street 67/1, Dushanbe 734001, Tajikistan, +992 93 505 0089
Upload your scanned, colour passport copy (no other documents are required) and submit the form for payment. You will then receive a link to download your e-visa. Please ensure you print a copy to bring with you on your trip.
Instances of harassment by officials at Dushanbe International Airport have been reported. This typically involves requests for payment for allegedly incorrect documentation or other offences. Some reports state that airport officials have acted in an intimidating manner. You should ensure that your documentation and papers are in order before passing through border control at the airport. If you suffer harassment or intimidation at the airport you should report this to your travel agent and/or the consular bureau at the airport.
UZBEKISTAN VISAS
Many nationalities no longer require a visa for stays of up to 90 days, including most European countries, Great Britain, Australia & Canada.You can check if you are eligible for the visa free scheme here: https://e-visa.gov.uz/main
E-VISAS
For nationalities not included in the visa exemption list, including US citizens, an e-visa is available. The e-visa is issued for a period of stay in the territory of Uzbekistan up to 30 days with a single entry and is valid for 90 days from the date of issue. Travellers must submit an online application for a visa at least three working days before the planned date of travel to Uzbekistan. The consular fee for processing and issuing an e-visa is US$20 to be paid online. Please check if you are eligible for an e-visa and apply here: https://e-visa.gov.uz/main
INFORMATION REQUIRED FOR E-VISA APPLICATION
- Address of your joining point hotel (or if visiting Uzbekistan mid-trip, use:
Hotel Uzbekistan
45 Mirzamakhmud Musakhanov Street
Tashkent)
- You will need to have a scanned PDF copy of your passport to upload for your application
- You will need to upload a passport photo that meet the standard of ICAO - you can check here for the standards of the photo http://www.cgiistanbul.org/frontEnd/userfiles/files/ICAO%20Guidelines%20on%20Passport%20Photographs.pdf
- Your passport will need to be valid for at least three months after you've entered Uzbekistan to obtain a visa.
REGISTRATION IN UZBEKISTAN
All visitors to Uzbekistan must register with the local department of the Ministry of Internal Affairs within 3 working days after arrival. When staying at a hotel, you will be registered automatically. Please ensure you keep any registration documents issued by the hotel until you exit the country.
CUSTOMS
Some medications available over the counter or by prescription in other countries, such as sleeping tablets, may be illegal or restricted in Uzbekistan. You should declare all prescription medications and other restricted items on arrival in Uzbekistan, and carry a copy of the prescription with you.
TURKMENISTAN
All travellers to Turkmenistan require a visa. A Letter of Invitation (LOI) is also required before you can apply for the visa. We recommend all travellers plan to receive a Visa on Arrival at either the airport or land border, depending on your itinerary. Please follow the instructions below to have your LOI for visa on arrival issued before you travel.
To apply for your LOI we require the following:
- clear, colour scan of the photo page of your passport
- digital copy of a colour passport photo (not a scan of a printed photo)
- Turkmen LOI Application form (please contact your booking agent)
After submitting these documents to your booking agent our local partners will process your LOI. This service is included in your trip cost. We advise that you apply for your LOI no later than 3 months before your trip to allow time for processing. Turkmenistan LOIs are processed by the Ministry of Foreign Affairs in Turkmenistan and usually take around 4 weeks to be processed, with up to 6 weeks in peak travel season not uncommon. We strongly suggest submitting all documents no later than 2 months before arrival in order to allow sufficient time for processing.
NOTES:
- Independent travel in Turkmenistan is not permitted and your visa will only be valid for as long as tour services (including accommodation, guides, transport etc) are provided.
- Make sure you have a print out of your LOI before boarding your flight or leaving for your trip.
- Having an LOI doesn't mean you have a visa. You will need to apply for your visa as per the way you choose for when applying for LOI. If you've chosen to get visa on arrival, you will need to pay visa fee at approx. US$ 80 (to be paid in USD), complete a migration card and pay a US$15 migration fee on arrival in Turkmenistan. This fee could change without notice. Your leader will be able to advise you on exactly how much the visa fee will be.
- You will need 2 printed passport photos for your leader to submit to the migration office after your arrival in country.
CUSTOMS:
- A number of medications containing tramadol, morphine, opiates or any other similar constituent component are banned in Turkmenistan and are considered narcotic drugs. Do not bring any medications containing these drugs into the country.
Why we love it
Unveil the mysteries of space explorations in Baikonur, where the Russian Cosmodrome is located and launches to the International Space Station take off.
Surround yourself with the surreal landscapes of the Altyn-Emel National Park, including the mysterious singing sand dunes, and visit the Grand Canyon's 'little brother' – Charyn Canyon.
Skirting the border with Afghanistan, get glimpses of the other side, from the hair-raising Afghan-built footbridges (ovrings) to the exotic imports on display in Khorog's local bazaar.
Steeped in Silk Road history and immortalised in many great tales, the UNESCO-protected town of Khiva is as photogenic as it is legendary.
Witness the eternal flames of the Darvaza Crater, or the 'Door to Hell', as you camp nearby – one of the strangest, most mesmerising geological oddities on earth.
Is this trip right for you
This trip takes you way off the tourist trail to explore just some of the remoteness in Central Asia. If you want to be far, far away from everywhere – and from anything you've experienced before – this trip is for you.
In true adventure style, the trip involves some long travel days by private vehicle and trains. The road may be bumpy and dusty, but the experience and the journey will be rewarding. This is a great opportunity to sit back, unwind and let the sweeping views roll by. Daily drives range from 3 to 10 hours in duration. Depending on traveller numbers, the group may be split into two vehicles. Though the longer travel days and single night overnight stays can be tiring, you'll be in a private vehicle, and much of the scenery in this part of the world is simply stunning.
You'll experience varying temperatures in the desert and out on the steppe or in the mountains from below zero to over 40 ºC, so check the weather forecast online before you visit and pack accordingly.
This trip visits places as high as 5000 metres above sea level, which can cause altitude sickness, regardless of age or physical health. Please see the 'Health' section of the Essential Trip Information for more important information on this. Please note that medical facilities can be as far away as 2-3 days' drive at times, as some locations are very remote. During this journey the group will spend time in remote areas without home comforts or easy access to medical facilities. You will need to have excellent physical health to join this trip.
Part of travelling with Intrepid means respecting local cultures and sensibilities. That way you get the most out of your interactions with local people and environments. For women, we recommend bringing a scarf to cover your head and shoulders while on visits to mosques and mausoleums.
Tourism is strictly controlled in Turkmenistan, with Letters of Invitation needed in advance in order to apply for your visa (which you can then get on arrival) and guides tending to be protective of what tourists see and fiercely proud of their nation and its leaders. Those used to more freedom of exploration and tour guides with a more global perspective may find their experience here different from in other destinations. Please see the 'Passport and visas' section of the Essential Trip Information for more details.
Be prepared to experience the full legacy of the Soviet era – not just in the sights and history, but also in the standards of accommodation and service! A range of different accommodations are used on this trip, including yurt camp, home stay, guesthouse, hotels and camping. The conditions at the yurt camp and the homestays are very basic with shared facilities. This could be the whole group sleeping on mattresses on the floor in a large room and the bathroom facilities are outside the house. You won't be able to take a shower every day on this trip. In other words, while you'll be comfortable, but don't expect luxury.
In the Pamirs, you'll stay in local homestays, with the whole group often sleeping in one large room on mattresses on the floor. Bathroom facilities are outdoors, and it won't be possible to take a shower every night of the trip.
There is one night of basic camping included on this trip in the Karakum Desert. Sleeping bags, mattresses and tents are all provided, but there are no bathing or permanent toilet facilities at the campsite.
Health
All travellers need to be in good physical health in order to participate fully on this trip. When selecting your trip please make sure you have read through the itinerary carefully and assess your ability to cope with our style of travel. Please note that if, in the opinion of our group leader or local guide, any traveller is unable to complete the itinerary without undue risk to themselves and/or the rest of the group, Intrepid Travel reserves the right to exclude them from all or part of a trip without refund.
You should consult your doctor for up-to-date medical travel information or for any necessary vaccinations before departure. We recommend that you carry a first aid kit as well as any personal medical requirements as they may not easily be obtained at the locations on this trip. Please ensure that you are adequately prepared.
CENTRAL ASIA:
Some medications available over the counter or by prescription in your home country, such as sleeping tablets, may be illegal or restricted in Central Asia. Ensure you have a copy of any prescriptions as well as a letter from your doctor and be prepared to declare any prescription medication at customs.
Travel in forested areas brings the risk of exposure to tick-borne diseases. Ticks are very common in country areas and are most active from spring to autumn. Take precautions against insect bites, including the use of insect repellent.
Medical facilities are limited in Central Asia, with doctors and clinics often requiring payment in cash prior to providing services, even for emergency care. Standards in remote areas will be very basic.
The diet and hygiene standards of Central Asia may be very different from what you are used to so please take care with washing hands before meals etc and bring some medication/re-hydration salts etc should you experience stomach problems.
Giardia intestinalis, a parasite that can cause diarrhoea, is reported from time to time in the water supply and which may not be eradicated by purification methods such as tablets or iodine are used. For this reason we recommend against drinking unboiled tap water in all Central Asian cities.
Malaria is endemic in the southern and western parts of the country bordering Tajikistan and Uzbekistan, particularly in Batken, Osh and Zhele-Abdskaya provinces.
KAZAKHSTAN
Medical facilities in Kazakhstan are generally below Western standards. Most clinics and hospitals will require payment in cash, regardless of whether or not you have travel insurance.
Ticks are common in forested areas in spring to autumn and may carry tick-borne encephalitis. When walking in countryside areas take precaution against being bitten by insects, including the use of insect repellent.
Some medications available over the counter or by prescription in your home country, such as sleeping tablets or medication containing codeine, may be illegal or restricted in Kazakhstan. Carry a copy of any prescriptions along with a letter from your doctor and declare all prescription medication on arrival.
KYRGYZSTAN
Malaria is endemic in the southern and western parts of the country bordering Tajikistan and Uzbekistan, particularly in Batken, Osh and Zhele-Abdskaya provinces. Travel in forested areas brings the risk of exposure to tick-borne encephalitis. Ticks are very common from spring to autumn. Ensure you take precautions to prevent insect bites, such as covering up and using insect repellent. Medical facilities in Bishkek are limited and in remote areas the standard of medical services is very basic.
TAJIKISTAN
Tajikistan has poor medical facilities and a shortage of basic medical supplies. Medical facilities outside Dushanbe are quite basic and in some locations almost non-existent. You should be aware that brand name medications bought in country may not be genuine. TB, typhoid and cholera occur in Tajikistan. There are occasional cases of malaria in summer. Don't drink tap water and take particular care over food and drink preparation.
UZBEKISTAN
The quality of medical care in Uzbekistan is generally poor. Most hospitals are badly-equipped and unhygienic, with a limited supply of drugs. There is no guarantee that equipment will have been properly sterilised, especially in rural hospitals. You should avoid all but basic treatment or essential treatment in the event of an emergency. Air quality in the Karakalpakstan and Khorezm regions has deteriorated as a result of storms over the Aral Sea bringing salt, dust and pollutants into the air. You can be detained on arrival for the possession of certain medicines, including codeine. You should always carry a doctor's prescription with you.
Food and dietary requirements
While travelling with us you'll experience the vast array of wonderful food available in the world. Your group leader will be able to suggest restaurants to try during your trip. To give you the maximum flexibility in deciding where, what and with whom to eat, generally not all meals are included in the trip price. This also gives you more budgeting flexibility. As a rule our groups tend to eat together to enable you to taste a larger variety of dishes and enjoy each other's company. There's no obligation to do this though.
CENTRAL ASIA
The Central Asian diet relies heavily on meat based dishes.There are options available for vegetarians, however these may at times be limited to plain noodles, bread, fruit, nuts, yoghurt, cheese, eggs etc. Those with particular dietary needs may choose to supplement meals with supplies bought from home or stock up at markets and supermarkets as you travel.
Money matters
SPENDING MONEY:
When it comes to spending money on the trip, every traveller is a little different. You know your spending habits better than we do, so please budget a sensible amount for things like meals not included, drinks, shopping, optional activities and laundry. It's always better to bring a little more than you think you'll need. Also make sure you've read your trip details thoroughly so you know what's included in the trip price and what isn't. This should make budgeting a little easier. You'll find this info in the Inclusions section of your Essential Trip Information (that's this document).
CONTINGENCY FUNDS:
We try to plan for every eventuality, but there are still some things beyond our control. Please make sure you have access to an extra US$500 for emergencies (e.g. severe weather, natural disasters, civil unrest) or other events that result in unavoidable changes to the itinerary (e.g. transport strikes or cancellations, airport closures). Sometimes these things necessitate last minute changes to enable our trips to continue to run, and as a result there may be some extra costs involved.
The recommended amounts are listed in USD for the relatability of universal travellers, however the local currency is needed in the countries you are visiting.
KAZAKHSTAN
The official currency in Kazakhstan is the Tenge (KZT). ATMs are common and credit cards are accepted at many shops, restaurants and hotels in larger cities. In smaller towns and in markets and street kiosks or cafes you will need local currency in smaller denominations. Currency exchange counters can be found in main shopping areas of cities or near markets and are likely to accept USD or EUR as the main currencies.
KYRGYZSTAN
The official currency of Kyrgyzstan is the Kyrgyzstan Som (KGS). This can only be obtained within Kyrgyzstan. Conversion of KGS back into other foreign currencies may prove difficult, even in neighbouring countries.  Kyrgyzstan is primarily a cash economy. ATMs are not widespread outside of Bishkek. Your leader will advise on the best places and times to withdraw or exchange money and suggest suitable amounts. EUR and USD are the best currencies to bring for exchange.
TAJIKISTAN
The official currency of Tajikistan is the Tajik Somani (TJS).Tajikistan is mainly a cash-only economy. Only change money at officially authorised currency exchanges. These are often found at bazaars, airline offices and hotels. Very few establishments will accept credit cards. There is a small, but increasing number of ATMs in Dushanbe and other larger towns, but none in rural areas and they may not accept foreign cards or have enough cash to dispense. US dollars are the most widely accepted foreign currency; other currencies, apart from EUR or RUB may be difficult to exchange.
UZBEKISTAN:
The currency is the Uzbekistan som (UZS). UZS is not freely convertible. Exchanging som back into foreign currency can be difficult particularly if you do not retain receipts from the initial exchange into som. ATMs are available in major cities. Currency reforms in 2017 brought major change to private money exchange, making the black market obsolete. Your leader or hotel should be able to advise on the best place to change money nearby, with USD being the easiest to exchange. Some souvenir sellers and tourist restaurants may accept USD or EUR as payment but all other purchases in Uzbekistan must be made in local currency.
Please note that you should declare ALL currency on entry to and exit Uzbekistan. You will need to complete a foreign currency declaration form when you arrive, and keep a copy yourself. Failure to do so accurately, or exiting the country with more currency than when you entered may result in delays, fines or the additional sums being confiscated.
Ensure you exchange any unspent local currency prior to departure as there is no exchange office at the international airport.
TURKMENISTAN
The currency of Turkmenistan is the manat (TKM).  There are very few international ATMs in Turkmenistan. At time of writing visa cards are accepted in some of the main hotels, and can be used to obtain cash at the Vnesheconom Bank in Ashgabat, Mastercards at Senagat Bank in Ashgabat. USD can be used in major hotels and in some other tourist facilities. Carry new notes in low denominations. Notes with any additional markings are often refused even by official travel exchange offices. Other currencies are difficult to exchange. Bring enough cash to cover your entire stay in case you are not able to access funds with your credit card. 
What to take
What you need to bring will vary according to the trip style you have chosen, the countries you are visiting and when you are travelling. Generally speaking, we recommend you pack as lightly as possible and make sure that you are able to carry and lift your own luggage, and walk with it for short distances. Many travellers carry their luggage in a backpack, although an overnight bag with a shoulder strap would suffice if you travel lightly. Smaller suitcases or backpacks with wheels are convenient although we recommend your bag has carry or handles. A lockable bag or small padlock is useful as your luggage may get stowed separately and unattended while you travel on public transport or trains. Where Intrepid covers the cost of luggage storage during included day trips, we allow for one bag/backpack only, so it's advisable that you travel lightly and keep luggage to a limit of one item (plus your day pack). Extra luggage storage will be at your own expense. Below are some ideas and helpful tips on what you specifically need for this trip. ESSENTIALS: - Day pack: for carrying essentials when exploring destinations like water, camera, snacks, jacket, etc. - Lightweight clothing: A mixture of covering lightweight clothing and some warm layers (depending on the season) are recommended. It is best to check the weather and seasonal information before travelling. Please also bring clothing that covers arms and pants/skirts that go past the knee for entry into local religious sites. For women travellers, a light scarf is also a good idea for covering shoulders and arms. - comfortable shoes for full day walking/trekking: Closed-in shoes will help to protect your feet from cuts and scratches when walking through cities as well as bush/grass-lands, and will also act as a barrier protection in rare cases against bites or stings - Wind and waterproof jacket - Sun protection: hat, sunscreen, sunglasses, and lip balm RECOMMENDED: - Personal medical kit: we recommend you carry items such as mild pain killers, electrolytes, Band-Aids and insect repellent. - Water bottle: We recommend at least a 1.5 litre capacity. The sale of bottled water contributes to an enormous environmental problem around the world. In addition to the water in bottles, the production of a 1 litre plastic bottle takes 2 litres of water and 200ml of oil. A large proportion end up in limited landfill or discarded in waterways and natural environments. - Spare batteries. Our trips have access to power to recharge batteries for phones and cameras most days but we recommend you take spare batteries for your camera. - Electrical travel adapter plug - Inner sleep sheet/bag for trains or overnight stays in yurt - Money belt - Torch or flash light - Hand sanitizer OPTIONAL: - Ear plugs to guard against street noise and snorers. - A good book, a journal and music player for overnight train rides and longer drives. - Images from home: During our trip there will be many opportunities for you to meet and talk with locals. One way to start any conversation is with pictures. We recommend that you bring some photos / postcards of your family, home, city or country where you live, animals peculiar to your country etc. VALUABLES: Please try to avoid bringing unnecessary valuables, and use your hotel safe. We strongly recommend that you photocopy all important documents e.g. air tickets, passport, vaccination certificate, etc. and keep the copies separate from the originals. While not valid, a photocopy makes it very much easier to obtain replacements if necessary. MORE! If you need some further tips for packing, you can always check out our ultimate packing list
https://www.intrepidtravel.com/packing-list
Climate and seasonal
UZBEKISTAN
It can get very hot in summer months, particularly in July when temperatures can be above 40C. Be prepared for cooler nights when in the mountains, desert at night or when travelling in April/May or October/November.
SEASONAL WEATHER
Tajikistan can experience extremes in temperature - from scorching heat in summer in the cities, to below freezing temperatures at altitude. Be prepared for all weather, particularly in April/May and September/October.
TAJIKISTAN HOLIDAYS & EVENTS:
International Workers Day - 1st May
Victory Day - 9th May
Ramadan - 5th May - 4th June 2019, 23rd April - 23rd May 2020
National Unity Day - 27th June 2019
Kurban Bairam (Feast of the Sacrifice) - 12th August 2019, 31st July 2020
Independence Day - 9th September
A couple of rules
Everyone has the right to feel safe when they travel. We don't tolerate any form of violence (verbal or physical) or sexual harassment, either between customers or involving our leaders, partners or local people. Sexual relationships between a tour leader and a customer are strictly forbidden.
Use or possession of illegal drugs will not be tolerated on our trips. If you choose to consume alcohol while travelling, we encourage responsible drinking, and expect that you'll abide by the local laws regarding alcohol consumption.
The sex tourism industry is known to exploit vulnerable people and have negative consequences on communities, including undermining the development of sustainable tourism. For this reason, patronising sex workers will not be tolerated on our trips.
By travelling with us you are agreeing to adhere to these rules. Your group leader has the right to remove any member of the group for breaking any of these rules, with no right of refund.
If you feel that someone is behaving inappropriately while travelling with us, please inform your tour leader or local guide immediately. Alternatively, contact us on the emergency contact number detailed in the Problems and Emergency Contact section of this Essential Trip Information.
Feedback
After your travels, we want to hear from you! We rely on your feedback. We read it carefully. Feedback helps us understand what we are doing well and what we could be doing better. It allows us to make improvements for future travellers.
http://www.intrepidtravel.com/feedback/
Emergency contact
GENERAL ISSUES ON YOUR TRIP
While we always endeavour to provide the best possible holiday experience, due to the nature of travel and the areas we visit sometimes things can and do go wrong. Should any issue occur while you are on your trip, it is imperative that you discuss this with your group leader or our local representative straight away so that they can do their best to rectify the problem and save any potential negative impact on the rest of your trip.
We recognise that there may be times when your group leader/local partner may not be able to resolve a situation to your satisfaction - if this is the case, please ask the leader to speak to their direct manager.
You may also choose to provide details in your online feedback, which we ask you to complete within 30 days of the end of your trip. But we do ask you to be aware that it is very difficult for us to provide any practical help after the trip is complete.
For general enquiries or questions about your booking, please contact your agent or adventure specialist, or visit us at www.intrepidtravel.com/contact-us
In case of a genuine crisis or emergency, you can reach our local operator on the number below.
Intrepid's Local Operator: +99893 3337248, +99891 5206833
Intrepid's Local Operator: +996555303025
Responsible travel
Our Responsible Travel Policy outlines our commitment to preserving the environment, supporting local communities, protecting the vulnerable and giving back to the places we travel. All our trip leaders, suppliers and staff are trained on these principles, and are core to us delivering sustainable, experience-rich travel.
Explore the different parts of our Responsible Travel Policy by visiting:
https://www.intrepidtravel.com/responsible-travel
http://www.intrepidtravel.com/ourtrips/rt/responsibletraveller
LOCAL DRESS
We recommend that you dress respectfully at all stages of the trip especially when in and around religious sites. In Central Asia both men and women generally dress very conservatively by covering their legs and shoulders. Women are advised to cover their heads when entering functioning Orthodox churches and mosques, while men should remove their hats.
KAZAKHSTAN
Standards of dress and behaviour are conservative in Kazakhstan. Take care not to offend. If in doubt, dress conservatively and seek local advice. During Ramadan, take care to respect religious and cultural sensitivities, rules and customs. In particular, avoid eating, drinking and smoking in public in the presence of people who are fasting.
KYRGYZSTAN
Standards of dress and behaviour are conservative in the Kyrgyzstan. Obvious displays of affection, even between married couples can offend. During Ramadan, respect religious and cultural sensitivities, rules and customs. Don't eat, drink or smoke in public or in front of people who are fasting.
UZBEKISTAN
Uzbekistan has a secular constitution. Most Uzbek people are Muslims. You should respect local traditions, customs, laws and religions at all times and be aware of your actions to ensure that they do not offend other cultures or religious beliefs, especially during the holy month of Ramadan or if you intend to visit religious areas.
TAJIKISTAN
Tajikistan has a secular constitution. Most Tajik citizens are Muslims. Some, particularly in rural areas, may be conservative in outlook. You should respect local traditions, customs, laws and religions at all times.
Homosexuality is not illegal under Tajik law but local attitudes are conservative, particularly outside the main cities. You should take care over public displays of affection.
Accommodation notes
OCCASIONAL ALTERNATIVE ACCOMMODATION
The style of accommodation indicated in the day-to-day itinerary is a guideline. On rare occasions, alternative arrangements may need to be made due to the lack of availability of rooms in our usual accommodation. A similar standard of accommodation will be used in these instances.
TWIN SHARE / MULTI SHARE BASIS
Accommodation on this trip is on a twin/multishare basis. Please note there may be times where facilities will be shared rather than ensuite and rare occasions when you share a room with passengers travelling on a different Intrepid trip than your own.
CHECK-IN TIME
Throughout the trip we request that our hotels prepare rooms in time for our arrival, especially if we're arriving prior to normal check-in time. However this isn't always possible which means we won't be able to check-in immediately on arrival at some hotels. Instead, we can store our luggage and explore our new destination.
PRE/POST TRIP ACCOMMODATION
If you've purchased pre-trip or post-trip accommodation (subject to availability), you may be required to change rooms from your trip accommodation for these extra nights.
HOMESTAYS:
Please note that at our homestays you might be required to share a room with people of other genders, or with your leader. Because we stay at real people's homes, beds might be pull-out couches or mattresses on the floor, or even a yurt in their backyard. Some of the accommodation along the way is very basic, staying in local guesthouses, yurts and homestays with limited facilities. Some facilities are shared and some accommodation has cold water only or no bathroom facilities.
Travel insurance
Travel insurance is compulsory for all our trips. We require that, at a minimum, you are covered for medical expenses including emergency repatriation. We strongly recommend that the policy also covers personal liability, cancellation, curtailment and loss of luggage and personal effects.
When travelling on a trip, you won't be permitted to join the group until evidence of travel insurance and the insurance company's 24 hour emergency contact number has been seen by your leader.
If you have credit card insurance your group leader will require details of the participating insurer/underwriter, the level of coverage, policy number and emergency contact number rather than the bank's name and credit card details. Please contact your bank for these details prior to arriving in-country.
http://www.intrepidtravel.com/insurance.php
Your fellow travellers
As you travel on a group trip you will be exposed to all the pleasures and maybe some of the frustrations of travelling in a group. Your fellow travellers will probably come from all corners of the world and likely a range of age groups too. We ask you to be understanding of the various needs and preferences of your group - patience with your fellow travellers is sometimes required for the benefit of everyone's travel experience. Remember too that you have responsibilities to the group. If you are requested to be at a place at a certain time, ensure that you don't keep the rest of the group waiting. We have found time and time again that the very best trips we operate are those where the dynamics within the group work well - this takes just a little effort on your part. Due to privacy reasons we are unable to provide you with contact details and any personal information about your fellow travellers booked on your trip prior to departure.
SINGLE TRAVELLERS:
Our group trips are designed for shared accommodation and don't involve a compulsory single supplement. Single travellers share with people of the same gender in accommodation ranging from twin to multishare. Some of our itineraries have accommodation booked on a mixed gender share basis and where applicable this will be specified in our Essential Trip Information. On a selection of our trips, you have the option to pay a single supplement to ensure that you have your own accommodation (where available). Please note that this only applies to accommodation during the tour - pre-trip and post-trip accommodation will be booked on a single room basis.
Itinerary disclaimer
ITINERARY CHANGES:
Our itineraries are updated regularly throughout the year based on customer feedback and to reflect the current situation in each destination. The information included in this Essential Trip Information may therefore differ from when you first booked your trip. It is important that you print and review a final copy prior to travel so that you have the latest updates. Due to weather, local conditions, transport schedules, public holidays or other factors, further changes may be necessary to your itinerary once in country. The order and timing of included activities in each location may also vary seasonally to ensure our travellers have the best experience. Your tour leader will keep you up to date with any changes once on tour.
OPTIONAL ACTIVITIES:
A selection of optional activities that have been popular with past travellers are listed in the day-to-day itinerary. This isn't an exhaustive list and should be used as a guide only for some of what might be available. Prices are approximate, are for entrance only, and don't include transport to and from the sites or local guides unless indicated. All activities are subject to availability, and may be on a join-in basis. It may not be possible to do all the activities listed in the time available at each destination, so some pre-planning for what you are most interested in is advised. When it's recommended that travellers pre-book these activities, look for a note in the Special Information section of the day-to-day itinerary. For most, they can either be organised independently on the day, or let your leader know you are interested and they can assist.
Where activities are considered medium or high risk, we work with operators whose safety and credentials we have sighted and assessed. Although it is possible that you may find the same activity cheaper with another operator on the ground, we cannot vouch for the safety or quality of that operator. Medium and high risk activities not listed above have not been assessed by us and as such our staff and leaders are unable to assist you with organising these activities. Activities that contravene our Responsible Travel policies are also not listed. Please remember that the decision to partake in any activity not listed is at your own discretion and risk.
Accommodation
Hotel/Guesthouse with private rooms (28 nights),Guesthouse/Homestay multishare (8 nights),camping (1 night),Overnight Train (1 night)
More from Uzbekistan
39 Days from$9,355
START: Nur-Sultan (Astana)
FINISH: Ashgabat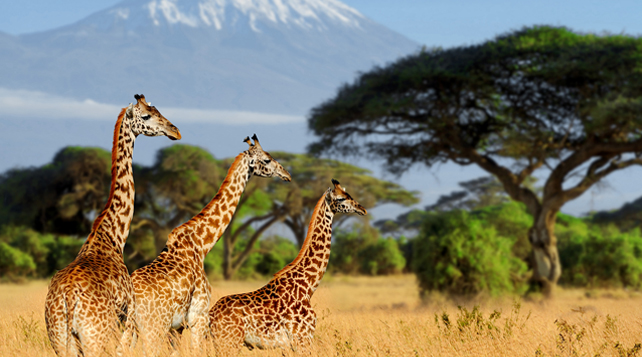 Kenya Safari!
Win a Classic African Adventure Tour to Kenya Overland Safari. Every NOVICA product purchased through the end of the year qualifies as an entry. Let the journey begin!