Cambodia Family Holiday with Teenagers
8 Days from $1,015
START: Phnom Penh
FINISH: Siem Reap
AGES: 10 - 99
THEME: Family
Overview
Description
Steeped in history but young at heart, Cambodia makes for an unbeatable family holiday destination. Impressive museums sit alongside buzzing street markets in the capital Phnom Penh, Battambang blends distinguished old-world airs with amiable small-town charm and Siem Reap boasts both the timeworn temples of Angkor and a plethora of outdoor excursions for the actively inclined. On this trip the whole brood will become acquainted with everyday Khmer life and traditions on guided city tours, cycling forays out into the surrounding countryside, visits to rural village homestays and explorations of World Heritage-listed Angkor Wat. With a careful balancing of included activities and free time, this is a trip perfectly crafted to the whole family.
Start: Phnom Penh
Finish: Siem Reap
Ages: 10 - 99
Theme: Family
Accommodation: Hotel (7 nights)
Destination: Siem Reap
Highlights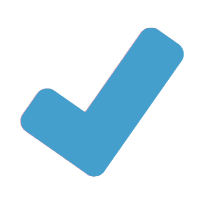 Take in the sights of Phnom Penh on a cyclo tour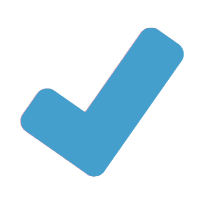 Keep up with the kids cycling in the rural countryside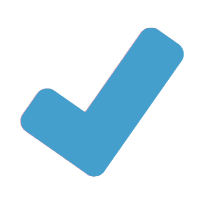 Dine with a local family in Battambang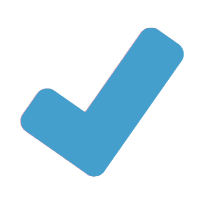 Wander among the ancient temples of Angkor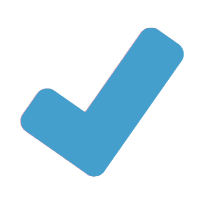 The kids will admire the circus acrobatics in Siem Reap
Itinerary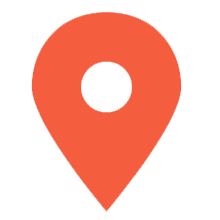 Day 1 : Phnom Penh
Sousadei. Welcome to Cambodia. Arrive in the heat, hustle and bustle of Phnom Penh. Once considered the Paris of the East it is an exciting and absorbing city where scooters pack the streets and temples stand defiantly alongside modern developments. Decimated by years of civil war the city has stepped out of the shadows and the charm of yesteryear is reemerging. Our hotel is in the heart of this incredible city. A welcome group meeting will be held today at 5pm with an optional group dinner after the meeting. Accommodation in Phnom Penh at a well-located family style hotel.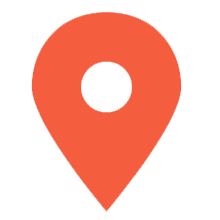 Day 2 : Phnom Penh
This morning we take a Cyclo Centre cyclo (bicycle rickshaw) trip to explore some of the historic buildings in the riverfront area. Afterwards there is free time for exploring. In the afternoon we journey by remork (local tuk tuk) and local boat to a Mekong Island to see the lifestyle of the people who make their living from silk weaving, agriculture and aquaculture. We finish by taking a boat cruise to enjoy sunset at the junction of the Tonle Bassac, Tonle Sap, and the mighty Mekong Rivers.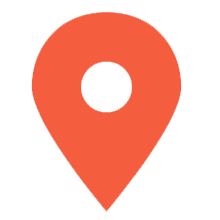 Day 3 : Battambang
Today we travel by private bus through the countryside to Battambang. The journey takes around 4.5 - 5 hours and we will stop to see local pottery-making along the way. Cambodia's second-largest city, Battambang, (pronounced Battambong) is an attractive riverside town with traces of French elegance, friendly Khmer people and well-preserved colonial architecture. Tonight, after settling in, we journey by remork to a local family's house to enjoy a home cooked Cambodian dinner and hear about life in Cambodia.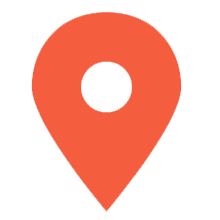 Day 4 : Battambang
A half day bike trip takes us through the beautiful surrounding countryside of Battambang. We stop along the way to discover the local rural way including small cottage industries producing sticky-rice cooked in bamboo, rice paper making, dried banana's (like a roll up), and smelly fish paste making. It is an easy ride and bicycle is the best way to explore the quiet countryside. Helmets and smaller bikes and a bike attachment called a "tag along" are available for children. For those unable to ride there is also a remork (local tuk tuk) available. Total riding distance: 25kms In the afternoon there is the option of riding the Bamboo Train. Previously mainly used for transporting agricultural products and people it is also one of our visitor's favourite activities. The train is made of a wooden and bamboo carriage powered by a small engine. Maximum speed is around 15 km per hour and it can easily be disassembled when carriages come in the opposite direction. Accommodation in Battambang at a well-located family style hotel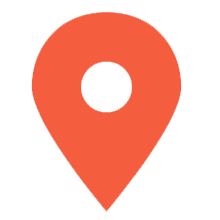 Day 5 : Siem Reap
Today after breakfast we check out of our hotel and journey by private minivan to Siem Reap. On the way we can stop at Angkor Silk Farm where you can see the whole silk creation process from growing the food for the silk worms, breeding the worms, silk extraction, spinning & refinement, traditional dyeing to looming. Angkor Silk Farm is part of the Artisans DÁngkor not-for-profit organization set up to revive Cambodia's artistic pursuits and provide employment opportunities in poor rural areas. Siem Reap is the gateway to the UNESCO World Heritage Angkor Archaeological Park which is roughly 7 kilometres away. However, the town itself is worth exploring with day and night markets, Khmer massage and spa treatments, a variety of great cafes and restaurants, and even fish massage!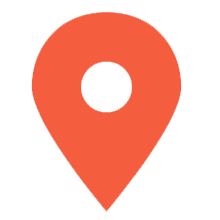 Day 6 : Siem Reap
After breakfast we are picked up by our local guide and taken to explore the remarkable temples of Angkor. Built between the 9 – 12th century the temples were meant to represent the cosmic world and as such are perfectly aligned in balance and symmetry. You might like to stop to see monkeys that gather on the temple ruins along the way. Today's visit includes Angkor Wat - the largest religious site in the world, Ta Prohm – the jungle temple made famous when Tomb Raider was filmed there, and Bayon – with its 54 towers decorated with more than 200 enigmatic smiling faces.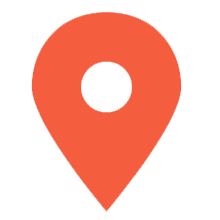 Day 7 : Siem Reap
This morning we head to a sustainable concept activity called Rehash Trash. Cambodia, as well as many South East Asian nations, finds themselves with a mounting problem – waste. This initiative is run by women to empower them with skills-based training, and by using some of this waste for good, you'll make a treasure out of what may otherwise be considered waste. If your creation doesn't turn out that great, don't worry – they have an onsite shop with recycled products made by local women to buy as souvenirs. On the way back to town visit the exquisite Banteay Srey ("Citadel of the women"). The small temple displays some of the finest examples of classical Khmer art carved into the pinkish coloured sandstone. You may also like to stop at the Landmine Museum which was set up in 1997 by former-child soldier Aki Ra. The Museum aims to tell the story of landmines in Cambodia and to inspire people to make a difference. After lunch at Bong Thom homestay we visit Banteay Srei Butterfly Centre. The centre features a live display of the stunning variety of Cambodian butterflies. Rural families in the area are involved in the sustainable farming of the butterflies. They have been trained to understand the value of the forests and the importance of conservation. Tonight after dinner we visit Phare the Cambodian Circus. Coming from vulnerable households the performers have gained international recognition through their art practice. Like a Cambodian Cirque Du Soleil, modern Khmer tales mix theatre, music, dance, acrobatics, juggling, aerial acts, and contortion.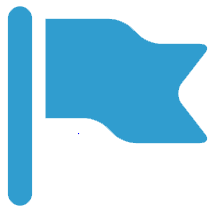 Day 8 : Siem Reap
Today is departure day and no activities have been planned. If you are not templed out, your three day temple pass allows you to return to explore some more of Angkor Archaeological Park on your own. Your leader can help you arrange a remork or car to take you out. If you have extra time you might like to schedule a tasty Khmer Cooking Class, a trip to the Tonle Sap Lake – a UNESCO Biosphere Reserve, indulge yourself with high tea at Raffles Hotel, or simply relax by the hotel pool.
What's Included?
Meals
7 Breakfasts, 1 Dinner
Transport
Bus, Private minibus
Accommodation
Hotel (7 nights)
Included Activities
Siem Reap - Banteay Srey Butterfly Center
Important Details
Joining Point
Ohana Palace Hotel
No. 4-6, Oknha Ouk Lonn (St. 148), 12204, Phnom Penh
Phasar Kandal I
Phnom Penh
CAMBODIA
Phone: +855 23989671
Fax: +855 23 989 672
Finishing Point
Angkor Holiday Hotel
Corner of Sivutha Blvd. and the 6th National Road
Siem Reap
CAMBODIA
Phone: +855 63966777
Important information
Please note that these trips are for adults and children travelling together and there must be at least one child under 18 with you.
Minimum age for children on this trip is 10 years old.
A discount of 10% applies on this trip to children 17 years and under at time of travel.
A Single Supplement is available on this trip, please ask your booking agent for more information.
Group leader
All Intrepid Family trips are accompanied by one of our group leaders. The aim of the group leader is to assist your family take the hassle out of your travels and to help you have the best trip possible. Your leader will provide information on the places you are travelling through, offer suggestions for fun things to do and see- for both kids and parents, recommend great local eating venues that will even get the kids trying new things, and introduce you to our local friends. While not being guides in the traditional sense you can expect them to have a broad general knowledge of the countries visited on the trip, including historical, cultural, religious and social aspects.
Our leaders are not babysitters on this trip - we leave that to you (the experts), but they will make sure that group members of all ages are able to explore their destination safely and with as much fun as possible. Our group leaders are not responsible for looking after children at any time and children must be accompanied by a parent or guardian at all times throughout this itinerary.
Visas
Visas are the responsibility of the individual traveller. Entry requirements can change at any time, so it's important that you check for the latest information. Please visit the relevant consular website of the country or countries you're visiting for detailed and up-to-date visa information specific to your nationality. Your consultant will also be happy to point you in the right direction with acquiring visas. Visas can take several weeks to process, so familiarise yourself with any requirements as soon as you have booked your trip to allow for processing time.
CAMBODIA VISAS:
If a point of contact is requested for your visa application, please write:
Intrepid Cambodia
92 Taneuy Street
Wat Bo Village
Siem Reap
Evisas are now available for most nationalities through the official website: www.evisa.gov.kh
Please note there have been reports of fraudulent evisa websites that mirror the official site. Intrepid recommends only using the official website listed above or arranging your visa through your booking agent.
VISA ON ARRIVAL
Visa on arrival is available for for most nationalities at airports or land border crossings for approx. US$35 (cost subject to change). You will need a passport photo for your visa.
OTHER VISAS
If you are not eligible for an evisa or visa on arrival you may need to submit an application through your local consulate. Allow up to 3 weeks for processing.
Why we love it
Take in the sights of Phnom Penh on a cycle tour
Dine with a local family in Battambang
Wander among the ancient temples of Angkor
Admire circus acrobatics in Siem Reap
Health
MOSQUITO-BORNE ILLNESSES:
Mosquito-borne diseases such as dengue fever and Japanese encephalitis are widespread in South East Asia. Malaria is also prevalent in some regions, particularly along the borders in mountainous regions. Take preventative measures such as wearing long clothing, using repellent and being indoors particularly around dusk and dawn. Seek medical advice prior to travel for medication or vaccination advice.
DRINKING WATER:
As a rule we recommend you don't drink tap water, even in hotels, as it contains much higher levels of different minerals than the water you may have at home. For local people this is not a problem as their bodies are used to this and can cope, but for visitors drinking the tap water can result in illness. Generally this isn't serious, an upset stomach being the only symptom, but it's enough to spoil a day or two of your holiday. Bottled water is widely available and your leader can recommend safe alternatives when available. Water consumption should be about three litres a day. Rehydration salts, motion sickness tablets, and diarrhoea blockers are available from many pharmacies.
Food and dietary requirements
While travelling with us you'll experience a vast array of dishes, beverages, dining experiences, ingredients and produce.
To give you the maximum flexibility in deciding where, what and with whom to eat, the trip price does not include all meals. This also gives you more budgeting flexibility – whether you wish to partake in budget, mid-range or high-end dining options. Your group leader will be able to suggest restaurants to try during your trip. Generally, our groups tend to eat together to enable you to taste a larger variety of dishes and enjoy each other's company, however there's no obligation to do this.
For travellers wanting to eat at a particular high profile and/or 'fine dining' restaurant, there will be specified free nights in certain locations where you can make your own restaurant reservations. It is recommended you make reservations for high profile and/or 'fine dining' restaurants well in advance of your departure, as there can be long lead times for booking in some instances.
Money matters
The official currency of Cambodia is the Riel (KHR).
Unofficially however, US currency (US$) runs the country and is the currency you should bring, mostly in cash. Clean bills in small denominations are most useful. Notes should be 2006 series onwards. Torn, dirty or old notes, as well as the $2US note will be refused in most businesses Traveller's cheques can be difficult to change. Visa cash advances are available in major banks, and ATMs are are now available in most towns with most dispensing both KHR and US$. The use of credit cards is restricted, mainly to major hotels.
SPENDING MONEY:
When it comes to spending money on the trip, every traveller is a little different. You know your spending habits better than we do, so please budget a sensible amount for things like meals not included, drinks, shopping, optional activities and laundry. It's always better to bring a little more than you think you'll need. Also make sure you've read your trip details thoroughly so you know what's included in the trip price and what isn't. This should make budgeting a little easier. You'll find this info in the Inclusions section of your Essential Trip Information (that's this document).
TIPPING
If you're happy with the services provided a tip - though not compulsory - is appropriate. While it may not be customary to you, it's of great significance to the people who will take care of you during your travels, inspires excellent service, and is an entrenched feature of the tourism industry across many Intrepid destinations.
Optional Tipping Kitty:
On Day 1 your tour leader will discuss with you the idea of running a group tipping kitty, whereby everybody contributes an equal amount and then your tour leader pays the tips for drivers, local guides, and hotel staff (excludes restaurant tips). The leader will keep a running record of all monies spent which can be checked at any time, and any money remaining at the end of the tour returned to group members. This is often the easiest way to avoid the hassles of needing small change and knowing when and what is an appropriate amount to tip. Participation in this kitty at your own discretion, and you are welcome to manage your own tipping separately if you prefer. Please note the tipping kitty excludes tips for your tour leader.
Optional tipping kitty for this trip: Approximately USD 18 per person
Your Tour Leader:
You may also consider tipping your tour leader for outstanding service throughout your trip. The amount is entirely a personal preference, however as a guideline US$2-US$4 per person, per day can be used. Of course you are free to tip more or less as you see fit, depending on your perception of service quality and the length of your trip. Remember, a tip is not compulsory and should only be given when you receive excellent service.
Please don't tip with coins, very small denomination notes, or dirty and ripped notes. This is regarded culturally as an insult.
DEPARTURE TAX
All departure taxes should be included in your international flight ticket.
Please budget for additional meals and expenses while on your trip. Our suggestion is based on past traveller feedback but you may choose to spend more or less.
CONTINGENCY FUNDS:
We try to plan for every eventuality, but there are still some things beyond our control. Please make sure you have access to an extra US$500 for emergencies (e.g. severe weather, natural disasters, civil unrest) or other events that result in unavoidable changes to the itinerary (e.g. transport strikes or cancellations, airport closures). Sometimes these things necessitate last minute changes to enable our trips to continue to run, and as a result there may be some extra costs involved.
The recommended amounts are listed in USD for the relatability of universal travellers, however the local currency is needed in the countries you are visiting.
What to take
What you need to bring will vary according to the trip style you have chosen, the countries you are visiting and when you are travelling. Generally speaking you should pack as lightly as possible. On the vast majority of our trips you are expected to carry your own luggage, although you won't be required to walk long distances with it (max 30 minutes). Many travellers carry their luggage in a backpack, although an overnight bag with a shoulder strap would suffice if you travel lightly. Smaller bags or backpacks with wheels are also convenient although we recommend your bag has carry straps. You'll also need a day pack/bag to carry water and a camera etc for day trips. Below we have listed the essentials for this trip:
WATER BOTTLE: Consider bringing your own water bottle to refill along the way. We recommend at least a 1.5litre capacity. The sale of bottled water contributes to an enormous environmental problem around the world. In addition to the water in bottles, the production of a 1 litre plastic bottle takes 2 litres of water and 200ml of oil. A large proportion end up in limited landfill or discarded in waterways and natural environments.
VALUABLES: Please try to avoid bringing unnecessary valuables, and use your hotel safe and the safe on the overland truck to store the bulk of your money, passport, and airline tickets. It's also a good idea to purchase a money belt or pouch that is easily hidden. We strongly recommend that you photocopy all important documents e.g. air tickets, passport, vaccination certificate, etc. and keep the copies separate from the originals. While not valid, a photocopy makes it very much easier to obtain replacements if necessary.
CLOTHING: You will need to bring a mixture of lightweight clothing, some warm items for the evenings, and long shirts and pants for protection against mosquitoes particularly if you are in a malaria zone. Clothes should be easy to wash and dry. Some people like to take jeans for evenings out but they can be tough to dry and should not be used for trekking. Avoid nylon and other synthetics, which can be very uncomfortable in hot weather. Ex-military or military style clothing and equipment is NOT recommended.
IMAGES FROM HOME: During our trip there will be many opportunities for you to meet and talk with locals. One way to start any conversation is with pictures. We recommend that you bring some photos / postcards of your family, home, city or country where you live, animals peculiar to your country etc.
Climate and seasonal
CAMBODIAN FESTIVALS & HOLIDAYS:
During public holidays and festival periods in Cambodia some businesses may close, transport may be extremely busy and travel times may increase. The main holidays in Cambodia are:
Chinese New Year (25 - 27 January 2020)
Khmer New Year (14 - 17 April 2020)
Royal Birthday of the King Sihamoni (13 - 15 May 2020)
Pchum Ben Day ( 27-30 September 2019, 16 - 19 September 2020)
Water & Moon Festival (10 - 12 November 2019, 30 October - 2 November 2020)
Feedback
After your travels, we want to hear from you! We rely on your feedback. We read it carefully. Feedback helps us understand what we are doing well and what we could be doing better. It allows us to make improvements for future travellers.
http://www.intrepidtravel.com/feedback/
Emergency contact
In the case of a genuine crisis or emergency, Intrepid's Cambodia's Office can be reached on Tel: +855 92 555 969 .
For general enquiries or questions about your booking, please contact your agent or adventure specialist. For further contact details please use the following page:
GENERAL ISSUES ON YOUR TRIP
While we always endeavour to provide the best possible holiday experience, due to the nature of travel and the areas we visit sometimes things can and do go wrong. Should any issue occur while you are on your trip, it is imperative that you discuss this with your group leader or our local representative straight away so that they can do their best to rectify the problem and save any potential negative impact on the rest of your trip.
We recognise that there may be times when your group leader/local partner may not be able to resolve a situation to your satisfaction - if this is the case, please ask the leader to speak to their direct manager.
You may also choose to provide details in your online feedback, which we ask you to complete within 30 days of the end of your trip. But we do ask you to be aware that it is very difficult for us to provide any practical help after the trip is complete.
Intrepid's Local Operator: +855 92 555 969
Responsible travel
Our Responsible Travel Policy outlines our commitment to preserving the environment, supporting local communities, protecting the vulnerable and giving back to the places we travel. All our trip leaders, suppliers and staff are trained on these principles, and are core to us delivering sustainable, experience-rich travel.
Explore the different parts of our Responsible Travel Policy by visiting:
https://www.intrepidtravel.com/responsible-travel
LOCAL DRESS:
Dress standards are conservative throughout Asia, especially outside major cities. To respect this and for your own comfort, we strongly recommend modest clothing. This means clothing that covers your shoulders and knees by wearing sleeves and long trousers. Loose, lightweight, long clothing is both respectful and cool in areas of predominantly hot climate. In many rural areas women will need to wear modest clothing even to swim. Singlets, tank tops and topless sun bathing are all unacceptable. When visiting religious sites men often need to wear long trousers and women a long skirt or sarong.
http://www.intrepidtravel.com/ourtrips/rt/responsibletraveller
Intrepid and Playground Ideas.
Playground ideas was started in response for a worldwide need for more playgrounds. Using largely locally found materials means these playgrounds are cheap and can be put together by local people. Children provided with the opportunity for stimulating play in early childhood have improved ability and desire to learn leading to long term outcomes such as higher rates of employment and increased wages. Research has proven play interventions to be powerful, cost effective poverty reduction tools with sustained impact.
We are also proud to have Playground Ideas as a partner of The Intrepid Foundation, where our financial support will go directly towards building playgrounds. Every donation to The Intrepid Foundation from our travellers is matched by us dollar for dollar. To find out more or to make a donation, visit The Intrepid Foundation website https://www.theintrepidfoundation.org/playground-ideas
Accommodation notes
GENERAL ROOMING CONFIGURATIONS:
Family of two - All family groupings of two will be put into a twin room.
Family of three - Wherever possible we will put you in a triple room. Please be aware that in some places triple rooms are in short supply. This means that, in practice, a triple room will often simply be a twin room with a mattress on the floor or a further bed squashed in. Where it is impossible to provide a triple room, you will have to decide which of your party takes the single room.
Family of four or more - You will most likely stay in two twin rooms. If and wherever possible we will aim put you in a quadruple room. Whilst we will do our very best to ensure that families are roomed close together (in some cases, we can arrange adjoining rooms), we can't guarantee this. Most family holidays occur during peak season and we sometimes have little to no control over where you will be put. You need to come prepared for this.
Travel insurance
Travel insurance is compulsory for all our trips. We require that, at a minimum, you are covered for medical expenses including emergency repatriation. We strongly recommend that the policy also covers personal liability, cancellation, curtailment and loss of luggage and personal effects.
When travelling on a trip, you won't be permitted to join the group until evidence of travel insurance and the insurance company's 24 hour emergency contact number has been seen by your leader.
If you have credit card insurance your group leader will require details of the participating insurer/underwriter, the level of coverage, policy number and emergency contact number rather than the bank's name and credit card details. Please contact your bank for these details prior to arriving in-country.
Your fellow travellers
A single supplement is available on this trip, please refer to your booking agent for further information.
Accommodation
More from Cambodia
8 Days from$1,015
START: Phnom Penh
FINISH: Siem Reap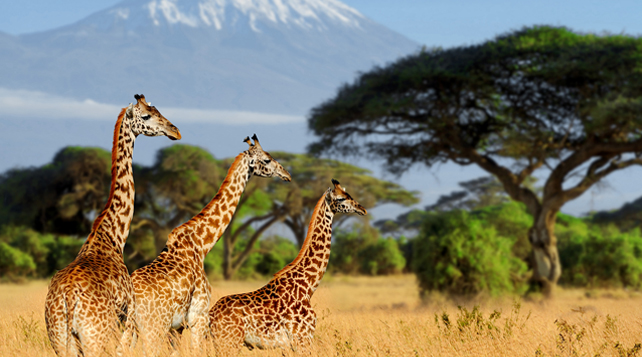 Kenya Safari!
Win a Classic African Adventure Tour to Kenya Overland Safari. Every NOVICA product purchased through the end of the year qualifies as an entry. Let the journey begin!