Borneo Family Holiday Comfort
10 Days from $2,080
START: Kota Kinabalu
FINISH: Kota Kinabalu
AGES: 5 - 99
THEME: Family, Wildlife
Overview
Description
Pack up the troupe and head into Borneo's lush jungles on a family adventure. Keep an eye out for cheeky monkeys on a scenic cruise down the Kinabatangan River, or let the monkeys come to you on a visit to one of Borney's famous animal sanctuaries. Learn about a bygone era with an eye-opening visit to a Dusun village and wander through vast tea plantations in Ranau. Stop off at the idyllic Manukan Island and see the colourful fish living beneath its shimmering waters. Everywhere you look, this island is brimming with unforgettable memories. 
Start: Kota Kinabalu
Finish: Kota Kinabalu
Ages: 5 - 99
Theme: Family, Wildlife
Accommodation: Tented Villa (2 nights), Guesthouse (1 night), Resort (2 nights), Hotel (4 nights)
Destination: Kota Kinabalu
Highlights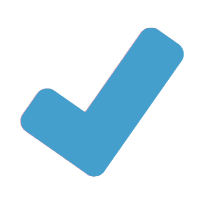 Watch young orangutans learning to climb for the first time at the Sepilok Sanctuary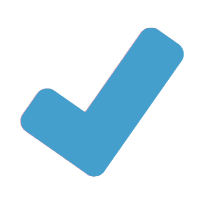 Keep your eyes peeled for local wildlife on a cruise down the Kinabatangan River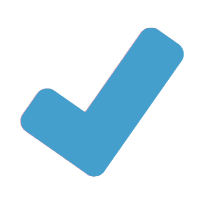 Soak up the relaxed beach vibe on glorious Dinawan Island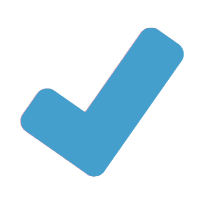 Experience the hospitality of the Dusun people while enjoying lunch in a rural village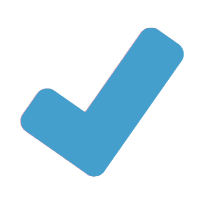 Explore the unspoilt wilderness of the Kinabalu National Park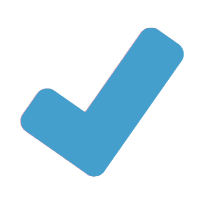 Look over rolling green hills of tea with a night at a tea plantation, including a sampling of delicious local varieties
Itinerary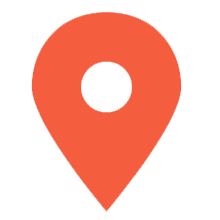 Day 1 : Kota Kinabalu
Selamat datang! Welcome to Malaysia. Your adventure begins with a Welcome Meeting at 5pm. If you arrive early, you can immerse yourself in history of this intriguing city between the Borneo jungle and the South China Sea at the Sabah State Museum. You can also visit the Mari Mari Cultural Village, or perhaps explore the islands off Kota Kinabalu, excellent for swimming and snorkelling.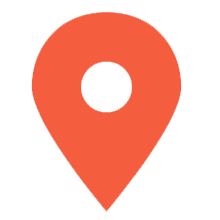 Day 2 : Kinabalu National Park
Leaving Kota Kinabalu behind, head for the hills and the unspoilt wilderness of the World Heritage-listed Kinabalu National Park. Stop off en route at a local home in Dusun Village. The Dusun people are wonderfully warm and friendly people, and here you'll sample the local foods with a home cooked lunch. Later, soak up the mountain scenery with a leg-stretching stroll through Kinabalu National Park. There are many walking trails from which you can birdwatch, and remember to keep an eye out for the odd snake or little leech. There's plenty to see and do here. Late in the afternoon, travel by private bus to Sabah Tea Plantation (approximately 30 minutes). Tonight you will stay amongst the grounds of a lush tea garden.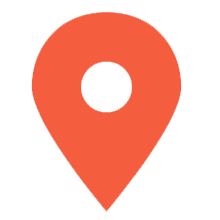 Day 3 : Kinbatangan River
After breakfast take part in a tour of the tea factory. From here, head to Kinabatangan River in a private mini van (approximately 5 hours). Arrive at your jungle lodge, located beside the river, which is ideal for taking in the lush surrounds. The Kinabatangan River is a protected forest reserve, containing some of the highest concentrations of wildlife in Borneo. In the afternoon, board a river cruise, hopefully spotting some of the more exotic local creatures. Wild elephants seldom reveal themselves, but crocodiles, macaques, wild orangutan, proboscis monkeys, hornbills and kingfishers are more easily seen. After this short adventure, return to the lodge to enjoy dinner.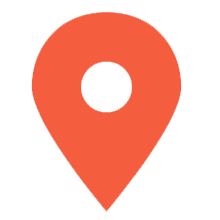 Day 4 : Kinabatangan River
Be woken by the the call of a Bornean gibbon, or perhaps a hornbill, before a morning cruise down the river. Keep an eye out for proboscis monkeys, Borneo gibbons, long tail macaques and pig tail macaques and see if you can spot the differences between each species. In the evening you get your last chance to take as many photos as you can on a final river cruise. Spend one more night in your lovely accommodation right in the heart of the jungle.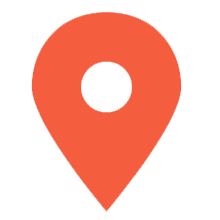 Day 5 : Sandakan
This morning, travel to Sandakan (approximately 2.5 hours). On the way you will stop at the Labuk Bay Proboscis Monkey Sanctuary, where you can watch up close the amazing bachelor proboscis lazing and feeding – an experience that can only be found in Borneo. In the afternoon, settle down in your home for two nights; Sandakan, once the capital of British North Borneo, the city has traditionally strong ties with Hong Kong. The Cantonese influence is palpable in the lively harbour-side market, the many Chinese temples and the local cuisine. You will have time this afternoon to visit the Sandakan War Memorial (optional - additional cost for transport). The memorial was originally a Japanese Prisoner of War Campy and also marks the starting point of the tragic Sandakan Death Marches, of which 2,400 POWs were forced to walk through the jungles of Borneo. Of this number, only 6 survived owing to courageous escapes.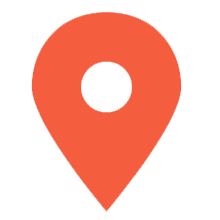 Day 6 : Sandakan
Today, we head to Sepilok (30 min drive) for a day of monkey business and encounters with some of the region's prized orangutans. Please be mindful that human contact must be kept to a minimum and it's essential that you follow the instructions of the park, as directed by your leader. Also included is a new nursery where you can view young orangutans as they learn how to climb on a specially constructed jungle gym. To see more of Borneo's creatures, there's the option to visit the newly opened Bornean Sun Bear Conservation Center. Here rescued Sun Bears that have spent many years being mistreated and locked away in cages are cared for, with hopes of rehabilitation and reintroduction into the wild. Back in Sandakan you will have to relax by the pool or head into town to do a spot of shopping.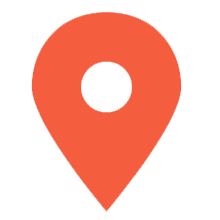 Day 7 : Dinawan Island
Catch a transfer to Sandakan Airport today for a flight to Kota Kinabalu. Keep in mind that the luggage allowance for this flight is only 15 kg, and any excess baggage may incur a further charge. After touching down we will take a private transfer 25minutes south to the jetty before boarding a boat out to Dinawan Island (10-15mins) Dinawan island is surrounded by reefs, pristine beaches, crystal clear water and unexplored forests.Check into your villa tents and explore the island. Note: Accommodation on Dinawan Island is on a twin share basis in a tented villa.  All villas have air conditioning with toilet and shower facilities located inside the tent.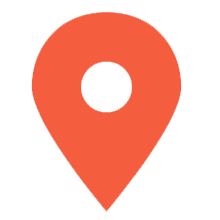 Day 8 : Dinawan Island
After breakfast hit the water with a one hour snorkelling trip. A fun way for the entire family to explore this beautiful part of the world. Heading back to shore the afternoon will be free to enjoy at your own pace. Perhaps soak up the turquoise vistas for another few hours or if you are keen you can take out kayaks (free) for some more fun on the water.  There is also a short hike up the islands hill for great views of the ocean.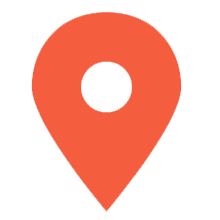 Day 9 : Kota Kinabalu
This morning you will have some free time before saying goodbye this piece of paradise and head back to Kota Kinabalu around noon by boat and minivan (just over 1hour of travelling time). We will visit the intriguing Mari Mari Cultural Village, nestled deep in the countryside. Here we will see how indigenous ethnic groups of Borneo used to live. The trip there should take less than an hour. This is a rare opportunity to see what the culture and lifestyle was like here in a bygone era. Witness first hand how the tribes would cook their meals, ignite flame with bamboo, and use a blowpipe to hunt. It's a fun, interactive and educational experience. Return to your hotel in Kota Kinabalu later on. Perhaps head out for a final meal with your group to celebrate your Borneo adventure.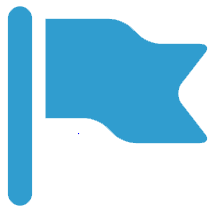 Day 10 : Kota Kinabalu
The trip finishes today after breakfast and you are free to leave at any time. For those who have booked a flight inclusive package you will be transported back to the airport for your flight home.
What's Included?
Meals
9 Breakfasts, 2 Dinners
Transport
Private Minivan, Boat, Plane
Accommodation
Tented Villa (2 nights), Guesthouse (1 night), Resort (2 nights), Hotel (4 nights)
Included Activities
Kota Kinabalu - Mari Mari Cultural Village
Important Details
Joining Point
Horizon Hotel
Jalan Pantai Pusat Bandar
Kota Kinabalu
Kota Kinabalu
Sabah
88999
MALAYSIA
Phone: +60 88518000
Finishing Point
Horizon Hotel
Jalan Pantai Pusat Bandar
Kota Kinabalu
Kota Kinabalu
Sabah
88999
MALAYSIA
Phone: +60 88518000
Physical preparation
These trips are setup to involve and include all the family so no real physical preparation is necessary. The trips all have some degree of physical activity but nothing that is too strenuous. Please check the physical rating on the trip notes and if you need further explanation please contact one of our sales consultants who will provide you with more detailed information.
Important information
Please note that these trips are for adults and children travelling together and there must be at least one child under 18 with you.
Minimum age for children on this trip is 5 years old.
A discount of 10% applies on this trip to children 17 years and under at time of travel.
A single supplement is available on this trip with exception of Day 2 (Guesthouse) and Days 7 & 8 (Chalet)
WEATHER: Borneo is a tropical country so rain can be excepted at any time. The wet period in Borneo runs from November to February. Temperatures remain fairly constant year round with averages of 27-32°C/80-89°F and relative humidity of around 80%. Consider bringing a portable small neck fan with you to keep you and your family cool.
HOTEL LOCATIONS: Many hotels outside of the big cities of Kota Kinabalu and Sandakan have been built so travellers can enjoy the countryside, forest/mountain views, where people can wake up to nature sounds not cars. Many of the hotels we use are in such locations and can be quite remote. So access to restaurants are limited.
FOOD: Borneo's food is known for being fairly mild, with high reliance on fresh fruit and vegetables.
The cuisine is a mix of Thai, Malay and Indian. Cuisine staples include grilled fish, barbecued prawns, fried rice, noodles, and local vegetables seasoned with garlic, ginger, and rich sauces. Fish and chicken based soups with noodles cooked in a hot clay pot are very traditional.
Group leader
All Intrepid Family trips are accompanied by one of our group leaders. The aim of the group leader is to assist your family take the hassle out of your travels and to help you have the best trip possible. Your leader will provide information on the places you are travelling through, offer suggestions for fun things to do and see- for both kids and parents, recommend great local eating venues that will even get the kids trying new things, and introduce you to our local friends. While not being guides in the traditional sense you can expect them to have a broad general knowledge of the countries visited on the trip, including historical, cultural, religious and social aspects.
Our leaders are not babysitters on this trip - we leave that to you (the experts), but they will make sure that group members of all ages are able to explore their destination safely and with as much fun as possible. Our group leaders are not responsible for looking after children at any time and children must be accompanied by a parent or guardian at all times throughout this itinerary.
Communications
With the modern world you may want to bring along tablets of smartphones for the children to document their adventure - there are a wide variety of apps out there which we suggest downloading before you depart. There will be opportunities to charge ( just make sure you bring the correct adapter) and there will be wi-fi available on your trip, although it will probably not be at the speeds you are used to at home and it won't be available everywhere.
Visas
The below nationalities do not need a visa to travel to Malaysia, if you are travelling as a tourist for up to three months. Other nationalities will need to check with their closest Malaysian embassy or consulate.
Australia, Belgium, Canada, Germany, Ireland, Netherlands, New Zealand, South Africa, Switzerland, UK and USA.
The above information has been put together as a guide. We endeavour to update this information as much as possible, but it's also important that you check for yourself as visas are the responsibility of the traveller.
Visas are the responsibility of the individual traveller. Entry requirements can change at any time, so it's important that you check for the latest information. Please visit the relevant consular website of the country or countries you're visiting for detailed and up-to-date visa information specific to your nationality. Your consultant will also be happy to point you in the right direction with acquiring visas. Visas can take several weeks to process, so familiarise yourself with any requirements as soon as you have booked your trip to allow for processing time.
Why we love it
Watch young orangutans learning to climb for the first time at the Sepilok Sanctuary
Keep your eyes peeled for local wildlife on a cruise down the Kinabatangan River
Soak up the relaxed beach vibe on glorious Dinawan Island
Experience the hospitality of the Dusun people while enjoying lunch in a rural village
Explore the unspoilt wilderness of the Kinabalu National Park
Look over rolling green hills of tea with a night at a tea plantation, including a sampling of delicious local varieties
Is this trip right for you
This trip covers a lot of distance, so be prepared for some long drives of up to 5 hours. Wherever possible, you'll make stops in interesting locations to break up the trip.
The accommodation varies, from hotels to unique chalets to jungle lodges. The latter two may be a little more basic than our standard hotels. Their unique location and close proximity to wildlife is what makes them special.
This trip visits Kinabalu National Park, however we do not climb the mountain.
Travelling light is essential, as there is a strict 15 kg maximum luggage limit due to the internal flight. Excess luggage will incur extra fees.
Health
Vaccinations may be required for this trip. Please consult your doctor or a travel health specialist. The choice of vaccinations can depend on a range of issues including the specific destination, the duration of the trip, your personal health and of course what vaccines you have had before.
Routine Background Vaccines: We strongly endorse current public health recommendations that all travellers should be up-to-date with their routine vaccines such as tetanus, diphtheria, measles/mumps/rubella, polio and influenza, and paediatric vaccinations for children.
Travel Vaccinations: While the food and water-borne diseases such as hepatitis A and typhoid will apply to most of our travellers, other travel vaccines such as hepatitis B, rabies, meningitis, Japanese encephalitis and cholera may apply to select travellers, especially long-term travel. Travel health experts can advise on what is required and also what is not required!
It is your responsibility to ensure that you obtain any vaccinations or preventative medicines for the countries you are visiting – or any which may be required by your home country upon your return. To find out which, if any, vaccinations are mandatory or recommended for your destination contact your local doctor, immunisation centre or medical centre for up-to-date information. If you need to arrange vaccinations or a supply of preventative medicine (e.g. malaria tablets), you should contact your doctor at least two months before you depart. Some inoculations require more than one visit and can take several weeks to administer the full course.
For travellers from Australia and New Zealand, we strongly recommend Travel Doctor-TMVC clinics to obtain the most up-to-date advice on health risks and vaccinations (see http://www.traveldoctor.com.au for locations and detailed vaccine information or phone 1300 658 844 for an appointment in Australia). Some vaccines require more than one dose, so arrange for your visit at least 4-6 weeks before you travel. Travellers living outside Australia and New Zealand will need to consult a similar organisation in their own country (please ask your travel agent for recommendations), but can still access the following link for information:
http://www.traveldoctor.com.au/travelreport
Carry Your Certificate
You should be issued with an International Certificate of Vaccination booklet that records each vaccination. Always carry this with you on your travels; it could provide essential information for doctors in the event that you fall ill whilst travelling.
Malaria: There is no vaccination against malaria, which is transmitted by mosquito bites and is a risk in the tropical areas. Protection against mosquito bites is essential and where the risk is considered high, anti-malarial medications are recommended. Anti-malarial medications should be discussed with experts as there are different medications available and not all medications suit all people or all destinations. We prefer that trekkers to altitude try to avoid the use of mefloquine (Lariam) if possible.
Food and dietary requirements
Some included breakfasts are local food (ie. noodles and rice).
Breakfast is included daily at the Manukan Island resort
Money matters
The official currency of Malaysia is the Ringgit (MYR).
MALAYSIA DEPARTURE TAX:
From 1st September 2019, all travellers departing Malaysia by air will be required to pay a departure levy. The amount depends on the destination as well as the flight class and ranges from RM8 - RM150.
What to take
What you need to bring will vary according to the trip style you have chosen, the countries you are visiting and when you are travelling. Generally speaking you should pack as lightly as possible. On the vast majority of our trips you are expected to carry your own luggage, although you won't be required to walk long distances with it (max 30 minutes).
Most travellers carry their luggage in a backpack, although an overnight bag with a shoulder strap would suffice if you travel lightly. Smaller bags or backpacks with wheels are convenient although we recommend your bag has carry straps. You'll also need a day pack/bag to carry water and a camera etc for day trips.
You can find Intrepid's Ultimate Packing List on our website. It should be used as a guide only and isn't intended to be a complete packing list.
A couple of rules
Everyone has the right to feel safe and secure on their trip. We don't tolerate any form of sexual harassment at Intrepid, either between passengers or involving our leaders or local operators. Sexual relationships (consensual or otherwise) between a leader and a passenger are unacceptable. If you ever feel another person is behaving inappropriately please inform us immediately by contacting the emergency contact number detailed in these trip notes.
Illegal drugs will not be tolerated on our trips. Possessing or using drugs not only contravenes the laws of the land, but also puts the rest of the group at risk. Smoking marijuana and opium is a part of local culture in some parts of the world but is not acceptable for our travellers. Our philosophy of travel is one of respect towards everyone we encounter and in particular, the local people who make our destinations such special places. The exploitation of prostitutes is completely contrary to this philosophy. Our group leader or local representative has the right to expel any member of the group if drugs are found in their possession or if they use prostitutes.
Everyone has the right to feel safe and secure on their trip. We don't tolerate any form of sexual harassment, either between passengers or involving our leaders or local operators. Sexual relationships (consensual or otherwise) between a leader and a passenger are unacceptable. If you ever feel another person is behaving inappropriately please inform us immediately by contacting the emergency contact number detailed in these trip notes.
Feedback
Can't stop thinking about your adventure? Tell us all about it! We read each piece of feedback carefully and use it to make improvements for travellers like you. Share your experience with us at: http://www.intrepidtravel.com/feedback/
http://www.intrepidtravel.com/feedback/
Emergency contact
GENERAL ISSUES ON YOUR TRIP
While we always endeavour to provide the best possible holiday experience, due to the nature of travel and the areas we visit sometimes things can and do go wrong. Should any issue occur while you are on your trip, it is imperative that you discuss this with your group leader or our local representative straight away so that they can do their best to rectify the problem and save any potential negative impact on the rest of your trip.
We recognise that there may be times when your group leader/local partner may not be able to resolve a situation to your satisfaction - if this is the case, please ask the leader to speak to their direct manager.
You may also choose to provide details in your online feedback, which we ask you to complete within 30 days of the end of your trip. But we do ask you to be aware that it is very difficult for us to provide any practical help after the trip is complete.
For general contact details please use the following page: http://www.intrepidtravel.com/ourtrips/contact/
In the case of a genuine crisis or emergency, please contact our local office:
Intrepid's Local Operator: +60 13 8815813
Responsible travel
When packing be aware that dress standards are conservative throughout Asia, especially outside major cities. To respect this and for your own comfort, we strongly recommend modest clothing. This means clothing that covers your shoulders and knees. Loose, lightweight, long clothing is both respectful and cool in predominantly hot Asian climates. In many rural areas in Asia women will need to wear modest clothing even to swim. Singlets and tank tops for daily wear are not unusual attire. When visiting religious sites men often need to wear long trousers and women a long skirt or sarong.
BIRDS NEST SOUP
Birds nest collection is an ancient tradition dating back to 500AD which is used to make bird nest soup. Today birds nest collection is a regulated practice with locals requiring a government harvesting licence to climb to the roofs of caves to collect the birds nest. The first collection takes place early in the breeding season before the swiftlets lay their eggs. The birds then make another nest in which they lay their eggs. After the young have left the nest a second collection is made. Care must be taken to assure that the nests are collected only after the young swiftlets have abandoned these nests. Edible birds nests are protected under the Birds Nest Ordinance and the Forest Enactment of 1968. There are heavy fines and penalties imposed on unlicensed collectors and Intrepid Travel asks our passengers to refrain from consuming birds nest soup or products to discourage unlicensed collection.
Intrepid and Playground Ideas.
Playground ideas was started in response for a worldwide need for more playgrounds. Using largely locally found materials means these playgrounds are cheap and can be put together by local people. Children provided with the opportunity for stimulating play in early childhood have improved ability and desire to learn leading to long term outcomes such as higher rates of employment and increased wages. Research has proven play interventions to be powerful, cost effective poverty reduction tools with sustained impact.
We are also proud to have Playground Ideas as a partner of The Intrepid Foundation, where our financial support will go directly towards building playgrounds. Every donation to The Intrepid Foundation from our travellers is matched by us dollar for dollar. To find out more or to make a donation, visit The Intrepid Foundation website https://www.theintrepidfoundation.org/playground-ideas
Accommodation notes
GENERAL ROOMING CONFIGURATIONS:
Family of two - All family groupings of two will be put into a twin room.
Family of three - Wherever possible we will put you in a triple room. Please be aware that in a handful of places triple rooms are in short supply. This means that, in practice, a triple room will often simply be a twin room with a mattress on the floor or a further bed squashed in. Where it is impossible to provide a triple room, you will have to decide which of your party takes the single room.
Family of four or more - You will most likely stay in two twin rooms. If and wherever possible we will aim put you in a quadruple room. Whilst we will do our very best to ensure that families are roomed close together (in some cases, we can arrange adjoining rooms), we can't guarantee this. Most family holidays occur during peak season and we sometimes have little to no control over where you will be put. You need to come prepared for this.
Travel insurance
Travel insurance is compulsory for all our trips. We require that, at a minimum, you are covered for medical expenses including emergency repatriation. We strongly recommend that the policy also covers personal liability, cancellation, curtailment and loss of luggage and personal effects.
When travelling on a trip, you won't be permitted to join the group until evidence of travel insurance and the insurance company's 24 hour emergency contact number has been seen by your leader.
If you have credit card insurance your group leader will require details of the participating insurer/underwriter, the level of coverage, policy number and emergency contact number rather than the bank's name and credit card details. Please contact your bank for these details prior to arriving in-country.
http://www.intrepidtravel.com/insurance.php
Your fellow travellers
You will travel in a group with other like-minded families who may have come from all over the world. We find that the kids of all ages usually bond really well and act as a catalyst for the rest of the group. If you are keen to know the ages of other children on the trip then please ask. We ask you to be understanding of the various needs and preferences of your group - patience with your fellow travellers is sometimes required for the benefit of everyone's travel experience. Remember too that you have responsibilities to the group. If you are requested to be at a place at a certain time, ensure that you don't keep the rest of the group waiting. We have found time and time again that the very best trips we operate are those where the dynamics within the group work well - this takes just a little effort on your part.
Itinerary disclaimer
OPTIONAL ACTIVITIES:
A selection of optional activities are listed in the day-to-day itinerary. This isn't an exhaustive list and should be used as a guide only and are subject to availabilities. For our families we have priced an all inclusive package including entrance fees, transport and local guide where relevant to assist you with budgeting the exact amount required on tour. It may not be possible to do all the activities listed in the time available at each destination. The optional activities listed in your itinerary are activities that are available to you as a guideline and have been checked locally.
The decision to partake in any activity not listed above is entirely at your own discretion and risk. If you do have any complaint about or problem with, any such optional activity your claim should be directed to the activity provider and not to Intrepid Travel.
Occasionally our itineraries are updated during the year to incorporate improvements stemming from past travellers' comments and our own research. The information given in this itinerary may be slightly different to that in the brochure. It's very important that you print and review a final copy of your Trip Notes a couple of days prior to travel, in case there have been changes that affect your plans. For the latest updated Trip Notes please visit our website: www.intrepidtravel.com
Please note that while we operate successful trips in this region throughout the year, some changes may occur in our itineraries due to inclement weather and common seasonal changes to timetables and transport routes. This can happen with little notice so please be prepared for modifications to the route.
Accommodation
Tented Villa (2 nights),Guesthouse (1 night),Resort (2 nights),Hotel (4 nights)
More from Malaysia
10 Days from$2,080
START: Kota Kinabalu
FINISH: Kota Kinabalu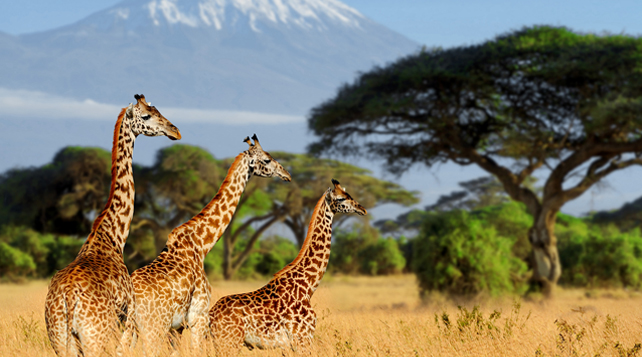 Kenya Safari!
Win a Classic African Adventure Tour to Kenya Overland Safari. Every NOVICA product purchased through the end of the year qualifies as an entry. Let the journey begin!