Azerbaijan & Georgia Experience
20 Days from $3,740
START: Baku
FINISH: Tbilisi
AGES: 15 - 99
THEME: Explorer
Overview
Description
Visit two countries that have taken a big leap into the 21st century, where historical old towns and monasteries sit comfortably alongside towering skyscrapers. Stop by one of Europe's largest open-air rock museums, warm your hands against a mountain that is forever on fire, walk through the gardens of a local Kakheti family and talk about provincial life over a hearty lunch. Uncover the centuries-old recipe for producing Georgian wine and learn how to make your own yogurt. Reconnect with nature on hikes through wooded forests and past the Chaladi glacier. Indulge your inner history buff as wander the ramparts of the Narikala Fortress and learn the secrets of Georgian cheese making. This all-encompassing trip takes you from eccentric Baku, to the lush green slopes of Georgia's Mestia valley and ancient alleyways of Tbilisi
Start: Baku
Finish: Tbilisi
Ages: 15 - 99
Theme: Explorer
Accommodation: Hotel (13 nights), Guesthouse (6 nights)
Destination: Tbilisi
Highlights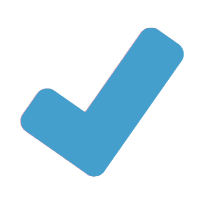 Azerbaijan's cosmopolitan capital of Baku is often referred to as the 'new Dubai'. Enjoy a guided walking tour around the city's World Heritage-listed Old Town.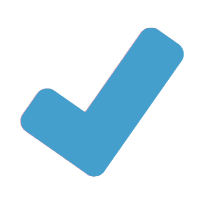 Mud volcanoes, ancient mosques, lush forests and tall peaks – the Caucasus Mountains will take your breath away.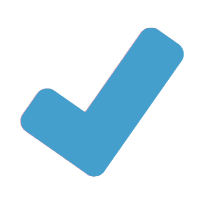 Navigate the organised chaos of the farmers markets in Telavi. Your leader will be there to help you order as much fresh fruit, nuts or pigs heads as you desire.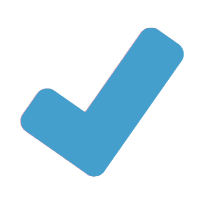 Journey to the Svaneti region of Georgia, the remote and alluring land of snow-capped mountains, medieval-style tower-houses and a fascinating local dialect.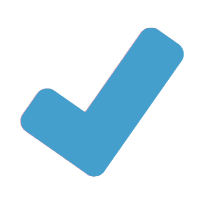 Far from a mere sightseeing tour, this trip is active and hands-on. You'll try your hand at preparing delicious local food and have plenty of chances to hike and explore.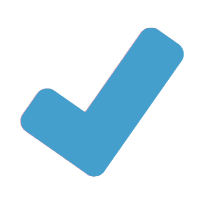 If you love to keep a bit active when you are travelling then this is the trip for you; there is a substantial amount of hiking on this trip through amazing mountain scenery- whats not to love about that?
Itinerary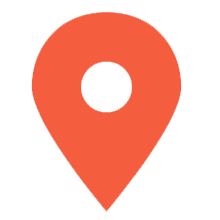 Day 1 : Baku
Welcome to Azerbaijan! Your adventure begins with a welcome meeting at 1 pm. After the formalities are out of the way, head out on a walking tour of Baku with your leader. Take a wander through the Old City, entering through the Shemakha Gate and heading to the cylindrical Maiden Tower and the Palace of the Shirvanshahs, an impressive complex made even more spectacular by the fact that it's framed by a modern skyline. Finish in the Old Market Square. Enjoy a free evening to do as you please. If you're searching for somewhere to eat, ask your leader to point you in the direction of Nizami Street, where local restaurants line this busy boulevard. Perhaps order some lavangi – walnuts, dried fruit and onions stuffed inside chicken and roasted to create a tantalising fusion of flavours.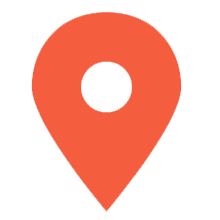 Day 2 : Baku / Qobustan
Drive to Qobustan in the morning, a national reserve and World Heritage site that functions as an open-air archaeological museum. Here lie some well-preserved rock petroglyphs dating back as far as BC 12th century, as well as a Roman inscription notable as the easternmost of its kind. Spend some time wondering at the etched figures of humans and beasts, as well as the bubbling mud volcanoes the area is also known for, before returning to Baku for a free afternoon and evening. You might want to use your free time to stroll along the three-and-a-half-kilometre boulevard that separates the city from the Caspian Sea.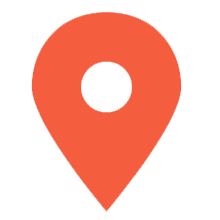 Day 3 : Caucasus Mountains / Lahij
Grab some breakfast then head to the Absheron Peninsula for a tour of the local attractions. Visit the Ateshgah fire temple, a walled complex used (most recently) as a place of worship by Zoroastrians until 1883. Continue the theme of flames with a visit to Yanardagh Fire Mountain, where the ever-burning natural fire that billow from the hillside are said to have influenced the creation of Zoroastrianism. Stop by the medieval Mardakan Castle before continuing to the Caucasus Mountains by car. Drive through a dry landscape that gives way to a densely forested mountain area, stopping en route in Shamakhi for a yoghurt-making lesson in a local's home. Taste some of this Azerbaijan staple, then continue to Lahij. Visit a copper workshop on arrival and get to know some local folk over a cup of tea. Tonight, enjoy dinner with your group and bunk down in a guesthouse or homestay in Lahij.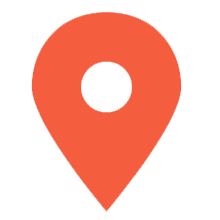 Day 4 : Sheki
After breakfast, head to Nij village, a settlement of the Udi people who are the direct descendants of ancient Caucasian Albanians. Most the world's surviving Udi people call Nij home, giving the community a unique culture. Arrive and take a stroll through the local bazaar, stopping for tea and perhaps a chat with the locals. Suitably refreshed, head to the unassuming site of a significant church. The Albanian Church (as it's known colloquially) is a source of pride and heritage for the local Udi community. Continue to Shaki and visit the Palace of Shaki Khans. The facade of the palace is painted with scenes of hunting and war and features impressive stained glass.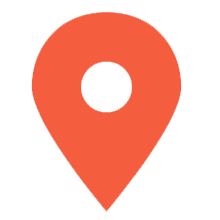 Day 5 : Sheki
Travel to nearby Kish to visit the pointed spires of a church that is among the oldest in Christendom, believed to be around 1700 years old. Return to Sheki and check out a workshop where shebeke – stained glass windows made with no glue or nails – are produced by masters. The afternoon is free for you to discover Sheki. Luckily, it's the kind of place that's made to wander. Why not explore the impressive traditional architecture on foot. It's easy enough to stop for tea and some local halva (made with sugar, hazelnuts, coriander and rice flour grinned in a watermill) if you get tired. Sheki has a proud silk making tradition, so ask your leader if you're interested in visiting a master's workshop. Don't forget to ask your leader where to get the best local piti – this stew made of lamb, sheep fat, chickpeas, onions, chestnuts, saffron and spices is renowned throughout Azerbaijan.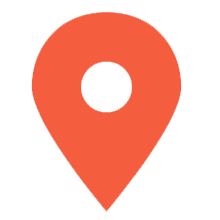 Day 6 : Telavi
After breakfast at the hotel, take a walk with your leader through the Sheki market. It's a good idea to stock up on snacks for the journey to come, so maybe grab some halva, nuts and dried fruit. Continue to Lagodekhi on the Azerbaijan-Georgia border. Say goodbye to your Azerbaijani leader and to Azerbaijan and meet the leader for the Georgian leg of your tour. Travel through the beautiful green valleys of the Kakheti region to Gremi, a complex that includes a castle and church from the 16th century. Spend some time here and then hit the road again, stopping at a traditional Georgian wine producer where the ancient, UNESCO-listed qvevri method is still used. Continue to Telavi to your accommodation for the evening – a locally-owned family hotel where you will be welcomed with a classic meal.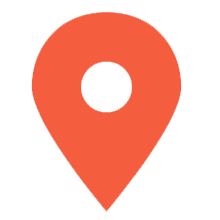 Day 7 : Gudauri
In the morning, wander through the raucous local farmers market in Telavi, where butchers carve up fresh meat and vendors offload piles of spices, then visit Alaverdi Cathedral. Continue to Tsinandalia, a historic estate and winery once owned by noted Georgian poet Alexander Chavchavadze. In 1814, aristocrat Chavchavadze was the first to bottle wine produced using the qvevri method. Tour the complex, which consists of a memorial house, European-style landscaped garden, a traditional winery, wine cellar, hotel and cafe. Continue into the mountains to Gudauri via the evergreen Gombori Pass. Eat an included dinner and spend the night in lofty Gudauri.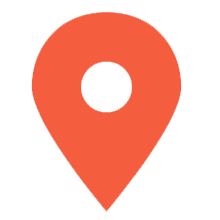 Day 8 : Gudauri / Stepansminda
Follow the Tergi River on a drive to Stepansminda (formerly known as Kazbegi). Explore this mountain village then take a 2.5-hour walk through beautiful valleys and woodlands to Gergeti Trinity Church (2170 m). This 14th-century church sits at the base of the second-highest volcanic summit in the Caucasus – Mt Kazgbegi (5047 m) – and weather permitting you may catch a glimpse of this frosty behemoth. The image of the pointed spires of the isolated church against the mountains is truly breathtaking, and a great place to practice your photography skills. Drive back to Gudauri for an included dinner.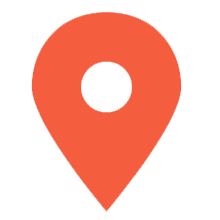 Day 9 : Tbilisi
Make the drive to the capital of Tbilisi, sure to be a slight shock to the system after the peace of the mountains. Get into the swing of things with an orientation walk with your leader. Spend the rest of the daytime as you wish, perhaps grabbing a khachapuri (bread stuffed with salty cheese) to snack on while you wander. In the evening, regroup and head out for dinner with your fellow travellers and leader. This is a good chance to munch down on Khinkali, Georgia's famous dumplings. Make sure to ask your leader about the polite way to eat them – it involves sucking out the juice and leaving the pinched bit of dough where the edges of the delicious parcel have joined on the plate.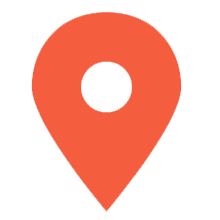 Day 10 : Tbilisi
Welcome to Georgia! Your tour leader will leave you a note at reception detailing on what time you will be meeting with the rest of your group. Tonight is free for an optional dinner – there are plenty of restaurants and cafes within a short walking distance of our hotel.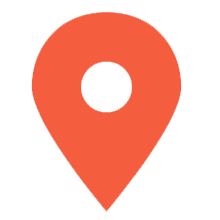 Day 11 : Tbilisi
After breakfast take part in a sightseeing tour of Tbilisi. The locals like to call their capital the "Balcony of Europe", placing it on par with many of Europe's graceful old cities. All the sights in the Old Town are very close to each other and within a few minutes' walk. We start our visit to Old Tbilisi from Metekhi Church, and then walk to the Synagogue, Sioni Cathedral and Anchiskhati Basilica. From here, visit Narikala Fortress and the Sulphur Baths. Afterwards, you'll have free time to further explore the capital. The evening is also free for you to enjoy. Perhaps indulge in Tbilisi's lively theater scene and witness some of the energetic and acrobatic dance that Georgia is known for.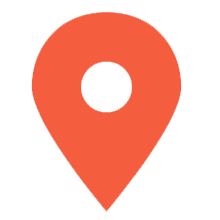 Day 12 : Mtskheta - Kutaisi
Today, drive approximately 1 hour to Georgia's ancient capital and religious centre – the town of Mtskheta, which is over 3000 years old. Visit Mtskheta's top historical sights: Jvari church (6th century) and Svetitskhoveli Cathedral (11th century), where the Robe of Christ is said to be buried. Both Jvari and Svetitskhoveli are UNESCO World Heritage sites. Afterwards, continue to the pretty city of Kutaisi, the second largest in the country (approximately 3 hours). Kutaisi is more than 3000 years old, connected to the legend of Jason and the Argonauts, along with his mythical (or is it?) Golden Fleece. Here we visit another significant historical site, the Gelati Cathedral. There may also be time to explore the cobbled streets of the town as you make your way up to the ruins of Bagrati palace and citadel.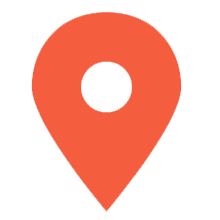 Day 13 : Mestia
After a restful night, visit a local farmers market grab some snacks and ger ready for the next part of your adventurer; a journey to the remote Svaneti region. Svaneti is the highest inhabited area in the Caucasus and is divided in two parts: Upper Svaneti and Lower Svaneti. Arrive into Mestia (approximately 5 hours), the centre of Upper Svaneti. Mestia is surrounded by mountains, medieval-type villages and disctinctive tower-houses. The famous tower-houses were built to accommodate villagers at times of invasion and violence during the 9th -13th centuries. Around 175 towers still stand today, although many are uninhabited. The area is home to the Svans, a proud people with a long history of survival in this isolated part of Europe, who speak their own language. Spend the night in a local guesthouse.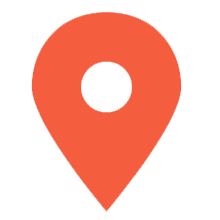 Day 14 : Mestia
After breakfast this morning we discover how Georgians make their beloved cheese. Cheese is found in many Georgian dishes and is a key ingredient in the famous khachapuri, a traditional Georgian dish of cheese-filled bread which you will no doubt eat plenty of during your time here! Drive to the village of Lakhiri (approximately 20 minutes) We start our walk today from the village (approx walking time 4-5 hours) in the direction of Mestia. After little uphill walking we descend to the beautiful valley full with blooming flowers and enjoy an amazing view of Chalati Glacier (2300m) and of Mestia Valley with its watchtowers. The paths can be steep and the ground uneven so you will need good fitness and appropriate footwear for this walk. Those not wishing to hike can stay in the village or in Mestia.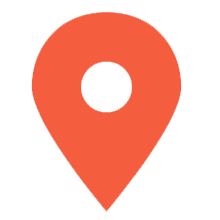 Day 15 : Ushguli
Today, visit the World Heritage-listed village of Ushguli, a town around 50 kilometres southeast of Mestia (approx 3 hours drive). The village is located at 2,200 metres above sea level, and is one of the highest inhabited villages in Europe. Ushguli is most famous for its abundance of watchtowers – this is where you'll see the famous view of the towers set to the highest mountain in Georgia, the snow capped Mt Shkhara (5,068 metres). Visit the 12th-century Lamaria Church and walk to Queen Tamar's tower. Total walking time is 2-3 hours depending on fitness and trail conditions. Those not wishing to walk may stay and explore Ushguli, where there are a few small ethnographic museums in the watchtowers. In the evening you can walk around the village and become familiar with the daily life of the local people. Spend the night in a family-owned guesthouse with shared facilities.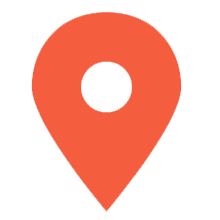 Day 16 : Mestia
Today's walk starts from the guesthouse. The route takes us along the river to the base of Mt Shkhara. Fingers crossed for great weather! We will have a picnic lunch today. The walking trail ends at the Shkhara glacier, where the Enguri river originates below. In the afternoon, return to Mestia and stay overnight in the guesthouse. Approximate walking time is 5-6 hours. If you do not wish to walk, please discuss options with your leader in advance.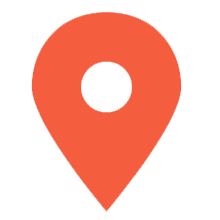 Day 17 : Batumi
From the mountains to the sea today with a long drive to Batumi (approximately 7-8 hours) on the Black Sea coast. While past its Soviet heyday where it was one of the premiere seaside resorts, it is still popular with holiday makers from all over the region for its waterfront parks and beaches. Stay in a hotel tonight.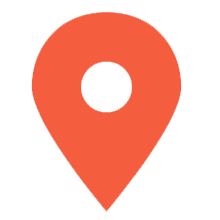 Day 18 : Batumi
In the morning take part in a short tour around the city. The afternoon is yours to relax. Batumi has a relaxed atmosphere, great restaurants and nightlife. Stroll the boulevard, cool off in the musical fountains on the square or see the touching Ali & Nino statue lit up at night. There's also art and ethnographic museums or a cable car to panoramic views over the city. Highly recommended is the Batumi Botanical Gardens.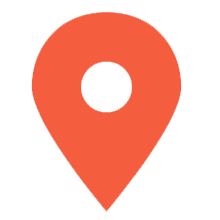 Day 19 : Tbilisi
Depart from Batumi and transfer back to Tbilisi (approximately 5-6 hours) by private vehicle. Stop at local winery on the way for tasting and toast our time in Georgia together. Enjoy the rest of the day in the nation's capital, perhaps with group dinner and night out together.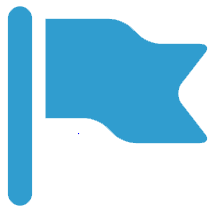 Day 20 : Tbilisi
Your trip comes to an end today and your are free to depart at any time.
What's Included?
Meals
19 Breakfasts, 9 Dinners
Transport
Private Vehicle
Accommodation
Hotel (13 nights), Guesthouse (6 nights)
Availability
Important Details
Joining Point
Central Park Hotel
Suleyman Rahimov 165 AZ1014
Baku
AZERBAIJAN
Phone: +994 125944235
Finishing Point
Hotel Oriental
17 Makhata St
Tbilisi
Tbilisi
GEORGIA
Phone: 99532 776499
Important information
GROUP MEETING
This trip starts in Baku on Day 1 at 1.00pm. This allows time after the joining meeting to explore Baku with your local Leader.
SINGLE SUPPLEMENT
A single supplement is available if you'd prefer not to share a room on this trip. The single supplement applies to all nights on your trip and is subject to availability. Please speak to your booking agent for further information.
FITNESS LEVEL
Some of the best scenery in the Caucasus Region is in the Svaneti Region on day 5, 6 and 7. The included hikes can be quite steep and long. While this trip doesn't require a high level of fitness, it's essential to be at least moderately fit if you want to take part in all activities. Altitudes experienced during this trip are up to 2200m above sea level.
ITINERARY
Please note there is a chance of potential changes to the itinerary due to heavy rain, flooding and snow at higher altitudes, which often affect roads and bridges, making travel difficult or impossible (particularly in remote areas).
TOUR LEADER
Your leader will change at the border between Azerbaijan and Georgia.
Group leader
All Intrepid group trips are accompanied by one of our group leaders. The aim of the group leader is to take the hassle out of your travels and to help you have the best trip possible. Intrepid endeavours to provide the services of an experienced leader however, due to the seasonality of travel, rare situations may arise where your leader is new to a particular region or training other group leaders.
Your leader will provide information on the places you are travelling through, offer suggestions for things to do and see, recommend great local eating venues and introduce you to our local friends. While not being guides in the traditional sense, you can expect them to have a broad general knowledge of the places visited on the trip, including historical, cultural, religious and social aspects. At Intrepid we aim to support local guides who have specialised knowledge of the regions we visit. If you were interested in delving deeper into the local culture at a specific site or location then your leader can recommend a local guide service in most of the main destinations of your trip.
This trip will have a change of Leader at the Border Crossing between Azerbaijan and Georgia. After clearing customs in Azerbaijan you will be required to carry your luggage the short distance to the Georgia customs where your Leader will be waiting. You may also have a change of Leader in Georgia for the second part of this combination trip.
Safety
Many national governments provide a regularly updated advice service on safety issues involved with international travel. We recommend that you check your government's advice for their latest travel information before departure and ensure that your travel insurance covers you for all areas your itinerary covers. Please refer to our website's safety page for links to major travel advisories and updates on safety issues affecting our trips. We strongly recommend the use of a neck wallet or money belt while travelling, for the safe-keeping of your passport, flight tickets, cash and other valuable items. Leave your valuable jewellery at home - you won't need it while travelling. Many of our hotels have safety deposit boxes, which is the most secure way of storing your valuables. A lock is recommended for securing your luggage. Your leader will accompany you on all included activities, however during your trip you'll have some free time to pursue your own interests or relax and take it easy. While your leader will assist you with the available options in a given location, please note that any optional activities you undertake are not part of your Intrepid itinerary, and Intrepid makes no representations about the safety of the activity or the standard of the operators running them. Please use your own good judgement when selecting an activity in your free time. Please also note that your Leader has the authority to amend or cancel any part of the trip itinerary if it's deemed necessary due to safety concerns. For more details on the type of conditions and safety standards you can expect on your trip, please refer to Intrepid's operational safety policy on our website. We recommend that you take a moment to read through this information before travelling, and would appreciate any feedback on how well it's being implemented in the field:
https://www.intrepidtravel.com/safety-field
PETTY THEFT AND PERSONAL SAFETY: While travelling there is always the risk of pick-pocketing and petty theft, particularly in the more touristy cities. We recommend that you exercise caution when walking alone at night and encourage you to walk together and only on main, well-lit thoroughfares. Be particularly vigilant on public transport. Simple measures like carrying your day pack on your front, not hanging your bag over the back of your chair or on the floor and wearing a money belt will reduce any chance that your valuables should go missing.
Visas
Visas are the responsibility of the individual traveller. Entry requirements can change at any time, so it's important that you check for the latest information. Please visit the relevant consular website of the country or countries you're visiting for detailed and up-to-date visa information specific to your nationality. Your consultant will also be happy to point you in the right direction with acquiring visas. Visas can take several weeks to process, so familiarise yourself with any requirements as soon as you have booked your trip to allow for processing time.
AZERBAIJAN VISA:
All travellers to Azerbaijan require a visa. It is not possible to get a visa on arrival at Baku Airport or at any land border into Azerbaijan. All travellers must apply for a Single Entry Tourist E-Visa to Azerbaijan in advance.  As of 10th January 2017, nationals of 81 countries can apply for an Azerbaijan e-visa without the previously required visa support. Applications can be made directly though the electronic vias portal here:
https://evisa.gov.az/en/
The e-visa currently costs USD 20 and takes 3-5 days to be issued. Once issued, please print out copies to carry with you as this will be required to board your flight to Azerbaijan as well as when going through immigration. You will need to keep this printed or PDF visa for exit purposes as well.
Travelling to Nagorno Karabakh before going to Azerbaijan will cause entry issues when going through Azerbaijan immigration if you have a stamp from Nagorno Karabakh on your passport or going to this region while in Azerbaijan will be considered as criminal offence.
GEORGIA VISA:
Most nationalities do not currently require a visa for Georgia, including Australia, New Zealand, Canada, UK, USA & all EU member states for stays of up to 30 days. The full list of countries and terms can be found on the official Ministry of Foreign Affairs website - https://www.geoconsul.gov.ge/en/visaInformation
Why we love it
Azerbaijan's cosmopolitan capital of Baku is often referred to as the 'new Dubai'. Enjoy a guided walking tour around the city's World Heritage-listed Old Town.
Mud volcanoes, ancient mosques, lush forests and tall peaks – the Caucasus Mountains will take your breath away.
Navigate the organised chaos of the farmers markets in Telavi. Your leader will be there to help you order as much fresh fruit, nuts or pigs heads as you desire. 
Journey to the Svaneti region of Georgia, the remote and alluring land of snow-capped mountains, medieval-style tower-houses and a fascinating local dialect.
Far from a mere sightseeing tour, this trip is active and hands-on. You'll try your hand at preparing delicious local food and have plenty of chances to hike and explore.
If you love to keep a bit active when you are travelling then this is the trip for you; there is a substantial amount of hiking on this trip through amazing mountain scenery- whats not to love about that?
Is this trip right for you
The highest altitude reached on this trip is 2200 metres at the highest point. A good level of fitness is required. That said, alternative activities can often be arranged for those who would prefer not to hike.
Please refer to the Essential Trip Information for details of Hikes in the Svaneti region, if you want to visit Georgia with out so much hiking you may want to consider our Georgia and Armenia Comfort Tour.
Please note there is a chance of potential changes to the itinerary due to: heavy rain, flooding and snow at higher altitudes, which often affect roads and bridges making travel difficult or impossible (particularly in remote areas). Landslides are also common.
As we don't want you to miss anything, the itinerary is densely packed, so you'll be busy. There will, however, be plenty of free time and opportunity for independent exploration.
Health
All travellers need to be in good physical health in order to participate fully on this trip. When selecting your trip please make sure you have read through the itinerary carefully and assess your ability to cope with our style of travel. Please note that if, in the opinion of our group leader or local guide, any traveller is unable to complete the itinerary without undue risk to themselves and/or the rest of the group, Intrepid Travel reserves the right to exclude them from all or part of a trip without refund.
You should consult your doctor for up-to-date medical travel information or for any necessary vaccinations before departure. We recommend that you carry a first aid kit as well as any personal medical requirements as they may not easily be obtained at the locations on this trip. Please ensure that you are adequately prepared.
Food and dietary requirements
While travelling with us you'll have the opportunity to experience the vast array of wonderful food available in the world. On our camping trips we often cook the region's specialities so you don't miss out. Special dietary requirements can usually be catered for as long as we are advised in advance.
Money matters
It is not really worth trying to buy local currencies before you travel. Do also bear in mind that many countries have strict regulations about the amount of their own local currency you are allowed to import - if you are found with amounts in excess of the allowed amounts, it may well be confiscated!
For obvious security reasons we hesitate to recommend you bring lots of cash with you, a sensible mix of cash, travellers cheques and ATM cards is best. However, most of our past passengers have said they wished they had been told to bring more cash. Apart from the convenience of being able to change money in many more places, you will sometimes get a much better exchange rate for cash. Note that for trips in Central Asia it's virtually impossible to use traveller's cheques or find ATMs. We therefore recommend that you bring cash in US$.
You should take a mixture of denomination notes. Banks and money-changers in most countries will now only accept bills with a metallic strip running top to bottom of the bill and which are dated from 2003 or later. You should not take worn or damaged notes, or any that have been written on. Cash machines are available in some areas but are not always reliable therefore we recommend that you do not rely on them as your only source of cash. Credit cards such as Visa, MasterCard and American Express are the most commonly accepted, but be prepared for very high commission charges.
Please do not rely on cards for daily use, as they are not always accepted outside of larger towns and cities. Please bring a mixture of small and large denominations as in more remote areas it can be hard to change amounts over $50.
SPENDING MONEY:
When it comes to spending money on the trip, every traveller is a little different. You know your spending habits better than we do, so please budget a sensible amount for things like meals not included, drinks, shopping, optional activities and laundry. It's always better to bring a little more than you think you'll need. Also make sure you've read your trip details thoroughly so you know what's included in the trip price and what isn't. This should make budgeting a little easier. You'll find this info in the Inclusions section of your Essential Trip Information (that's this document).
CONTINGENCY FUNDS:
We try to plan for every eventuality, but there are still some things beyond our control. Please make sure you have access to an extra US$500 for emergencies (e.g. severe weather, natural disasters, civil unrest) or other events that result in unavoidable changes to the itinerary (e.g. transport strikes or cancellations, airport closures). Sometimes these things necessitate last minute changes to enable our trips to continue to run, and as a result there may be some extra costs involved.
The recommended amounts are listed in USD for the relatability of universal travellers, however the local currency is needed in the countries you are visiting.
What to take
What you need to bring will vary according to the trip style you have chosen, the countries you are visiting and when you are travelling. Generally speaking, we recommend you pack as lightly as possible and make sure that you are able to carry and lift your own luggage, and walk with it for short distances or up or down a flight of stairs. Our travellers usually find the smaller their luggage is, the more they enjoy the trip not having to worry about carrying heavy bags! Aim to keep your main luggage under 15kg. Many travellers carry their luggage in a backpack, although an overnight bag with a shoulder strap would suffice if you travel lightly. Smaller suitcases or backpacks with wheels are convenient although we recommend your bag has carry straps or handles. If you are taking overnight trains, or primarily using public transport then the smaller your luggage the easier it will be to store under or above bunks. A lockable bag or small padlock will be useful especially when travelling on public transportation as well. You'll also need a day pack/bag to carry water, camera, and jacket etc. when you're exploring during the day. Below are some ideas and helpful tips on what you specifically need for this trip. Essential: - Clothing: a mixture of lightweight and dry fast clothing and warm layers are recommended essential for travelling in this region. Long shirts, pants, scarves are useful for covering shoulders & knees when visiting religious sites. - Shoes: sturdy and comfortable shoes for walking long distances are essential. - Personal travel documents inc. your passport (visa), travel insurance, fight tickets and trip notes. Photo copies of your passport and visa, passport size photos and travel insurance will be handy. While not valid, a photocopy makes it very much easier to obtain replacements if necessary. - small first aid kit including items such as mild pain killers, electrolytes, Band-Aids and insect repellent, and essential medicine depending on your doctors advice. - Money: cash/credit card/EFTPOS card and money belt - Sun protection like hat, sunscreen, and sunglasses. Recommended: - Refillable water bottle (1.5 litre capacity suggested): The sale of bottled water contributes to an enormous environmental problem around the world. In addition to the water in bottles, the production of a 1 litre plastic bottle takes 2 litres of water and 200ml of oil. A large proportion end up in limited landfill or discarded in waterways and natural environments. - Cell phone, camera with spare batteries, charger, and adapter plug - Hand wash, travel wipes, toiletries and small towel - Watch/alarm clock and torch/flashlight (and spare batteries) - Torch or flash light esp. for stay at local guesthouses or home stays Optional: - Sleeping bag. Useful for camping, overnight trains and poorly heated hotels, particularly during the winter months of Dec - Feb when temperatures are low. - Sleep sheet. If you are travelling during the hot season you may wish to pack a sleep sheet so you will be comfortable no matter what the weather. - Ear plugs to guard against street noise and snorers. - A good book, a journal and music player for overnight train rides and longer drives. Other things to consider: - Check weather in destinations you are travelling to online a few days before you go to make sure you pack appropriate clothing - Laundry facilities may not be available in all destinations, so make sure you have a few cycles of clothes to tide you over until your next chance to wash
WARM CLOTHING: Temperatures can be low in the winter months, especially at altitude, so bring a set of warmer clothes including thermal underclothes and a fleece jacket.
A couple of rules
Everyone has the right to feel safe when they travel. We don't tolerate any form of violence (verbal or physical) or sexual harassment, either between customers or involving our leaders, partners or local people. Sexual relationships between a tour leader and a customer are strictly forbidden.
Use or possession of illegal drugs will not be tolerated on our trips. If you choose to consume alcohol while travelling, we encourage responsible drinking, and expect that you'll abide by the local laws regarding alcohol consumption.
The sex tourism industry is known to exploit vulnerable people and have negative consequences on communities, including undermining the development of sustainable tourism. For this reason, patronising sex workers will not be tolerated on our trips.
By travelling with us you are agreeing to adhere to these rules. Your group leader has the right to remove any member of the group for breaking any of these rules, with no right of refund.
If you feel that someone is behaving inappropriately while travelling with us, please inform your tour leader or local guide immediately. Alternatively, contact us on the emergency contact number detailed in the Problems and Emergency Contact section of this Essential Trip Information.
Feedback
After your travels, we want to hear from you! We rely on your feedback. We read it carefully. Feedback helps us understand what we are doing well and what we could be doing better. It allows us to make improvements for future travellers.
http://www.intrepidtravel.com/feedback/
Emergency contact
For general enquiries or questions about your booking, please contact your agent or adventure specialist, or visit us at www.intrepidtravel.com/contact-us
In case of a genuine crisis or emergency, you can reach our local operator on the numbers below.
+995 598 60 12 33  OR  +995 599 55 89 98 
For general contact details please use the following page: http://www.intrepidtravel.com/ourtrips/contact/
GENERAL ISSUES ON YOUR TRIP
While we always endeavour to provide the best possible holiday experience, due to the nature of travel and the areas we visit sometimes things can and do go wrong. Should any issue occur while you are on your trip, it is imperative that you discuss this with your group leader or our local representative straight away so that they can do their best to rectify the problem and save any potential negative impact on the rest of your trip.
We recognise that there may be times when your group leader/local partner may not be able to resolve a situation to your satisfaction - if this is the case, please ask the leader to speak to their direct manager.
You may also choose to provide details in your online feedback, which we ask you to complete within 30 days of the end of your trip. But we do ask you to be aware that it is very difficult for us to provide any practical help after the trip is complete.
Intrepid's Local Operator: +995 598 25 27 23 OR +995 599 55 89 98
Intrepid's Local Operator: Azerbaijan: +994 552974040 Georgia: +995 598 25 27 23 OR +995 599 55 89 98
Responsible travel
Our Responsible Travel Policy outlines our commitment to preserving the environment, supporting local communities, protecting the vulnerable and giving back to the places we travel. All our trip leaders, suppliers and staff are trained on these principles, and are core to us delivering sustainable, experience-rich travel.
Explore the different parts of our Responsible Travel Policy by visiting:
https://www.intrepidtravel.com/responsible-travel
http://www.intrepidtravel.com/ourtrips/rt/responsibletraveller
When packing be aware that dress standards are conservative and you should dress accordingly. To respect the local culture and for your own comfort, we strongly recommend modest clothing. As a guideline, shoulders and knees at the minimum (and everything in between including midriff and cleavage) should be covered at all times. Wearing shorts and singlet tops is not appropriate and may well restrict your entry into sites of a religious nature, family homes, and will limit your local interaction opportunities in general. Loose, lightweight, long clothing is both respectful and cool in the predominantly warm climate.
Accommodation notes
The style of accommodation indicated in the day-to-day itinerary is a guideline. On rare occasions, alternative arrangements may need to be made due to the lack of availability of rooms in our usual accommodation. A similar standard of accommodation will be used in these instances.
Throughout the trip we request that our lodgings prepare rooms in time for our arrival, especially if we're arriving prior to normal check-in time. However this isn't always possible which means we won't be able to check-in immediately on arrival at some hotels. Instead, we can store our luggage and explore our new destination.
Travel insurance
Travel insurance is compulsory for all our trips. We require that, at a minimum, you are covered for medical expenses including emergency repatriation. We strongly recommend that the policy also covers personal liability, cancellation, curtailment and loss of luggage and personal effects.
When travelling on a trip, you won't be permitted to join the group until evidence of travel insurance and the insurance company's 24 hour emergency contact number has been seen by your leader.
If you have credit card insurance your group leader will require details of the participating insurer/underwriter, the level of coverage, policy number and emergency contact number rather than the bank's name and credit card details. Please contact your bank for these details prior to arriving in-country.
http://www.intrepidtravel.com/insurance.php
Your fellow travellers
As you travel on a group trip you will be exposed to all the pleasures and maybe some of the frustrations of travelling in a group. Your fellow travellers will probably come from all corners of the world and likely a range of age groups too. We ask you to be understanding of the various needs and preferences of your group - patience with your fellow travellers is sometimes required for the benefit of everyone's travel experience. Remember too that you have responsibilities to the group. If you are requested to be at a place at a certain time, ensure that you don't keep the rest of the group waiting. We have found time and time again that the very best trips we operate are those where the dynamics within the group work well - this takes just a little effort on your part. Due to privacy reasons we are unable to provide you with contact details and any personal information about your fellow travellers booked on your trip prior to departure.
SINGLE TRAVELLERS:
Our group trips are designed for shared accommodation and don't involve a compulsory single supplement. Single travellers share with people of the same gender in accommodation ranging from twin to multishare. Some of our itineraries have accommodation booked on a mixed gender share basis and where applicable this will be specified in our Essential Trip Information. On a selection of our trips, you have the option to pay a single supplement to ensure that you have your own accommodation (where available). Please note that this only applies to accommodation during the tour - pre-trip and post-trip accommodation will be booked on a single room basis.
Itinerary disclaimer
OPTIONAL ACTIVITIES:
A selection of optional activities that have been popular with past travellers are listed in the day-to-day itinerary. This isn't an exhaustive list and should be used as a guide only for some of what might be available. Prices are approximate, are for entrance only, and don't include transport to and from the sites or local guides unless indicated. All activities are subject to availability, and may be on a join-in basis. It may not be possible to do all the activities listed in the time available at each destination, so some pre-planning for what you are most interested in is advised. When it's recommended that travellers pre-book these activities, look for a note in the Special Information section of the day-to-day itinerary. For most, they can either be organised independently on the day, or let your leader know you are interested and they can assist.
Where activities are considered medium or high risk, we work with operators whose safety and credentials we have sighted and assessed. Although it is possible that you may find the same activity cheaper with another operator on the ground, we cannot vouch for the safety or quality of that operator. Medium and high risk activities not listed above have not been assessed by us and as such our staff and leaders are unable to assist you with organising these activities. Activities that contravene our Responsible Travel policies are also not listed. Please remember that the decision to partake in any activity not listed is at your own discretion and risk.
Accommodation
Hotel (13 nights),Guesthouse (6 nights)
More from Georgia
20 Days from$3,740
START: Baku
FINISH: Tbilisi