Video
Details
The beautiful Bawang closes her eyes in meditation as her song of hope reaches the heavens and brings her riches. One of many of Bali's legendary characters, hers is a story of moral underpinnings as her destiny surprises her. Wayan Rendah hand-carves her visage from hibiscus wood to capture Bawang's ethereal origin with the wood's bicolor grain. Eloquently detailed, the mask features a bird pecking treasures on Bawang's head. A most vivid piece accompanied by mysticism to complement a personal collection.
A humble Bawang was envied by her sister Kesuna, who though rich, was full of lust and banished Bawang to the forest. Scared, Bawang began to pray for protection, her prayer akin to a bird's trill. Soon birds began to peck on her arms and neck leaving behind gold bracelets and necklaces. When Kesuna saw her sister's fate, she ran into the forest to seek protection, however instead of jewelry, she met only snakes and scorpions.
Hibiscus wood exhibits colors ranging from white to light gray, dark gray or even black heartwood. This natural occurrence can rarely be replicated, making each carving exceptionally unique. Please expect slight differences in wood grain color and distribution patterns. Theme and artistic quality remain the same.
42 cm H x 28 cm W x 13 cm D
16.5" H x 11" W x 5" D
Gift Info
Free Gift Wrap? No
Premium Gift Wrap? No
Your Purchase Makes a Difference!
Meet the Artist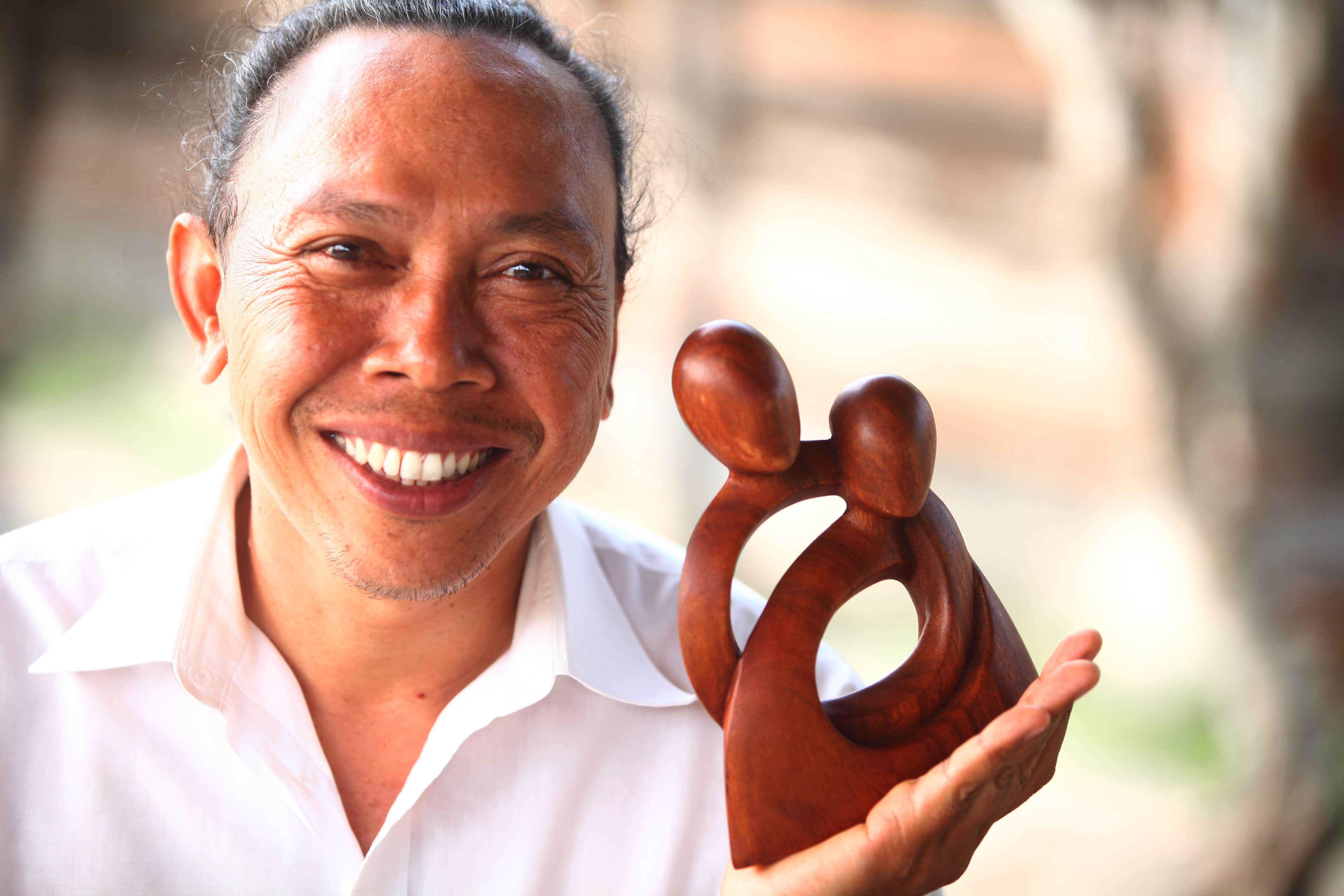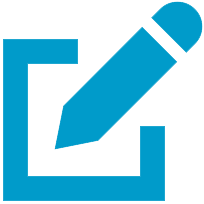 Write a review
The artistry of Wayan Rendah has been featured in numerous periodicals, including Sunset magazine. "It gives me great pleasure when one of my statues inspires somebody," the artist says.
Wayan Rendah's work has been featured in Home Maker's magazine.

I was born in Bali on June 17, 1973. I'm the oldest of seven children in a family consisting of four brothers and three sisters. I started to learn to sculpt at the age of eight when I was still in primary school, learning from my father how to carve traditional statues from wood. Balinese woodcarving touches me very deeply. I have learned a variety of arts in Bali, such as gamelan dance, but carving a piece of wood gives me an incomparable sensation.

At first, I sold my statues to the sellers in the art market and at small shops. After I finished school, I studied with Wayan Purna so as to have a stronger foundation to build upon because, even at a young age, I knew that what I wanted was to be able to create the ideas I had in my head. But to do this I needed more experience, and the tools and material I needed were beyond my financial reach.

My ideas were unconventional at the time — developing abstract figures inspired by the form and texture of the piece of wood I had selected, combining traditional themes with modern poses and more sensual shapes.

As time went by, I was able to bring out my ideas by selecting different types of wood and concentrating on the themes that could satisfy my creative desires. Exploring the abstract world refreshes my mind in creating new carvings. The mind and inspiration are two amazing things that encourage me to create unique works of art. Wood has certain special characteristics that I would sacrifice if I worked with another medium like stone, which is not easily broken and produces very specific effects.

I am married to a beautiful woman who helps me arrange my works to be exhibited in my small place and find new sources of inspiration.

Since working with you, I have been able to continue to express my ideas and to support my family, and my work can be seen outside Bali. I'm very grateful for this, because this is my strongest desire — to be able to create and share the ideas I have and support my family. I hope all of you who see my work enjoy it, as it gives me great pleasure when one of my statues inspires somebody — for this is the foundation of my work.

Times were so hard before I knew about you. I couldn't afford to pay the hospital for my wife giving birth to our daughter. I had to give up my motorbike, the only thing we had left, to pay the hospital and take my wife and daughter back home.

God answered my prayer, and here I am now living happily with my wife, a daughter, and a son. Regular income means so much to the life of my family, and the lives of other carvers in our village — I am now working with 20 carvers! We started with nothing. Now we have savings, and are building houses.

My place is full of sculptures we're working on for you. Two or three times a week, I visit your offices to deliver our finished sculptures and to get paid for what has sold. It feels as though your office is my own office, yet I don't have to pay for you, or your employees, or any packaging or shipping expenses. I just get 24 hours of promotion every day, internationally.

This is funny story that once happened to me. I had finished a statue and a tourist wanted to buy it, but after close inspection I noticed one finger was missing from its hand. I was mortified. I gave back the money for it and said I was sorry but that the statue was not for sale. I still have it as a reminder.