Details
The pandemic has been tough for everyone, including Joelle Perret, a French woman who was raised in Costa Rica. She worked in tourism previously but, when COVID hit, she and her husband decided to "reinvent themselves," taking the macrame she did as a hobby and turn it into a family project. This wall mirror is a novel idea with a 100% undyed cotton macrame frame in a sun pattern.
Frame: 1 cm H x 52.07 cm Diam.
Frame: 0.4" H x 20.5" Diam.
Mirror: 35.56 cm Diam.
Mirror: 14" Diam.
Gift Info
Free Gift Wrap? No
Premium Gift Wrap? Yes
Meet the Artist
Joelle Perret
Macrame accessories and home decor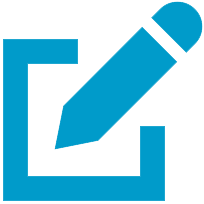 Write a review
"From all adversity, virtue comes to light. "I am Joelle Perret Volelli. I was born in Tolon, France in 1980. I spent my childhood running and playing in the workshop of my parents, who were craftsmen and builders of furniture, sailboats and swimming pools. I was instilled with manual labor as a... Read more
"From all adversity, virtue comes to light.

"I am Joelle Perret Volelli. I was born in Tolon, France in 1980. I spent my childhood running and playing in the workshop of my parents, who were craftsmen and builders of furniture, sailboats and swimming pools. I was instilled with manual labor as a very diverse and varied profession. Most importantly, with imagination and perseverance we can achieve what we set out to do. My father's biggest dream was to travel to Latin America, and that's how I got to Costa Rica, where I grew up.

"I grew up near the coast and the sea, in a country where nature inspires you and fills you with peace. I studied tourism, and for 18 years I have accompanied groups throughout the country. With the arrival of the pandemic we were affected, and my husband and I had to think about reinventing ourselves to survive. From a hobby like macramé, which I learned when I was a teenager and now teach to my husband, I have enabled us to get ahead with a millenary art inspired by Persian tapestries, Caribbean hammocks and the beautiful bags of our Amerindians. Creating knots with my hands, I shape countless decorative and practical items. We are joined in this art in our workshop at home by our daughter, who enjoys having us working by her side. Grateful for this opportunity, I will continue to tie knots.

"Macramé has been very important mentally, to be able to cope with this change of life. When we see ourselves confined and experience much anguish, by tying knots my mind goes busy and in peace. I can last hours creating without seeing time go by, as well as working both hemispheres of the brain and developing fine motor skills. With macramé there are endless ideas and possibilities. If I see something that I like, even if it looks difficult, I try until I achieve it. That is the reward--seeing a finished idea. In addition to being an art since pre-Columbian times in Costa Rica, it is used in the roofs and the weaving of bags and hammocks. Today one of the communities that continues to make bags are the Maleku, who obtain their raw materials from natural fibers.

"I work with my husband, who helps me to make complex knots that need more strength. We have several products in which we divide the work, and thus the production becomes faster. To make the products we use cotton ropes in different thicknesses, recycled wood that I find on the beaches and wooden boards that my brother makes for me according to my requests.

"I was always advised to study something else besides tourism, which can be very unstable. It has been very difficult for me to find another career that fulfills me, but I have always liked crafts and being able to create things. I never thought that I could sell and live off this craft, so this opportunity to be a part of NOVICA is like a dream that arose out of adversity. Thank you for contributing to all artisans with your purchases. You have a little piece of us in your home, items that we make by hand with great care and patience to help beautify your space."