Details
The religious syncretism that pervades in Guatemala inspires this oil on canvas by Hermelindo Mux Yool. "N'oj is a Maya glyph that represents wisdom," explains the artist of Maya descent. "According to our calendar, on N'oj day all the elders and spiritual leaders get together to make the important decisions that would bring benefits to the society." The antique glyph appears nowadays along with a cross and a saint.
Titled "Glifo N'oj" in Spanish.
78 cm W x 97 cm H
30.5" W x 38" H
Gift Info
Free Gift Wrap? No
Premium Gift Wrap? No
Your Purchase Makes a Difference!
Hermelindo Mux Yool has received a $150 microcredit loan with 0% interest. Proceeds were used to invest in brushes, canvases and oil paints to create more paintings.
Meet the Artist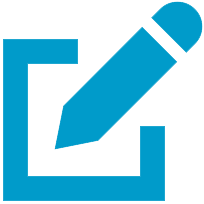 Write a review
"Nowadays, when the sale of my paintings is not going as desired, I supplement my income by working in the fields."
"I was born in the province of Chimaltenango and I remember my childhood days spent traveling with my mother from village to village. She sold all types of sweets and my father was a vendor too. All the while, my interests laid in drawing and in elementary school I began to paint with watercolors. I remember well the first painting I made, watercolor on paper, and though I didn't know much about technique I hung that painting at home. I still recall my dad's words: 'My son is going to be an artist!' That's all I needed to hear – my dad's words filled my heart and encouraged me to follow my dreams. That painting stayed on the wall for a few years, until it got all dirty and began to tear.

"I come from a village of artists, many of whom are well-known and they inspired me to walk on this path of life. When I was in school I hurried my homework so I could have time to paint. Nowadays, when the sale of my paintings is not going as desired, I supplement my income by working in the fields.

"At first all I painted was about my country's customs because I loved to be able to share them. Then, somehow I began to feel curious as to how these customs began and where they come from, which allowed for more depth to my paintings. What I enjoy the most of my work as an artist is to be able to express myself through color. The greatest challenge is avoiding getting stuck, to always have the creativity to paint new things and not be repetitive.

"One of the most difficult lessons I have had to learn is to balance my lifestyle between the times when there is enough money and when there isn't enough to feed my family. It's been a hard lesson to learn, but now I know that when there is money I have to save for the proverbial rainy day, when the Lord might have other tests for me. All of this has made me reflect on the paths we take in life, and that's how my friends describe me: as quiet, as a person that reflects upon life and its highways.

"Part of my work requires research on Maya culture. To them art held a place of great importance and they left many teachings that should be adopted and transmitted from generation to generation. I am very interested in the reasons behind life, and why we're here. I am a person that leads with his heart, not with the brain, and in my humble opinion that's part of the problem that we live with, both at national and international levels. Children and teenagers are brought up to use their heads, very important indeed, but they forget about the heart and emotions.

"My dream, as dreams should be, is big: make art to help humanity. I want my art to carry a message for people to think about, but more especially, to make them feel.

"As a descendent of the Maya, part of my philosophy comes from Maya cosmogony, which emphasizes nature over nurture. I feel this in my blood when I'm submerged in the world of art. That's what I enjoy about the act of painting: it makes me think, feel, reflect, imagine and philosophize. It's an emotional and intellectual exercise.

"I learnt to paint with various masters from my school days to the workshops I took and at the Casa de la Cultura of Comalapa. Now, if someone wishes to learn and asks me to teach them, I have no problem in dedicating my time and I try to teach the best that I can give. Nowadays I teach adolescents and adults, which makes the classes very dynamic and gratifying.

"Once, when I was invited to exhibit my work in a shopping center in the city, I took my painting with me on the bus but when we got there I realized it was torn. I had to return home without having anyone see my work. I tried to figure out the best way to repair the painting I had long labored on. So I rolled up my sleeves and got to work on the canvas, sanding the frame so it all fit together perfectly. Weeks later the painting got sold in a gallery! It has been one the paintings in which I have worked on the most!"

Hermelindo has exhibited his work throughout Guatemala as well as in Venezuela. His work has been acclaimed by Guatemala's Cultural Ministry as well as by the Dante Alighieri Society in Guatemala.
More from this Artist