Details
Working with local artisans, Caroline Rika is proud to present her own designs in this beautiful shawl from Indonesia. Made from 100% silk, the shawl features jumpuntan tie-dye motifs, where a combination of sewing and binding is used to achieve the cerulean and graphite designs. The artisan names the design Kali Biru, meaning "blue river" in Javanese.
190 cm L x 56 cm W
75" L x 22" W
Gift Info
Free Gift Wrap? Yes
Premium Gift Wrap? Yes
Meet the Artist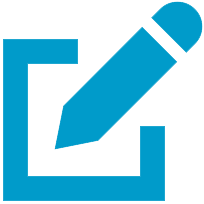 Write a review
"I found my heart in art, and this is where the soul of art lives."
"I'm married and I have a son. My life change a lot when my son was born. I had to reschedule my life, share my time and my life with him. But I realized I have more energy and passion since he was born, and I feel like I have learned a lot about parenting and how to handle my emotions. Learning to be good person, for I'm setting an example to my son.

"I was born in Bandung, the capital of West Java, and the fashion capital of Indonesia. My mom was a dressmaker, and my father was a lecturer in the Physics Department at Institute of Technology. Growing up in a trendy city like Bandung wasn't easy. Everyone there wears the latest fashions, which I couldn't always afford when I was teenager.

"Moving to Jogjakarta to go to university was a precious moment in my life. I found my heart in arts and this is where the soul of art lives. This city is really artistic and historical since it used to be the center of the kingdom and where the sultan lived. The royal palace which is a major attraction here. This is where batik flourished, and so I decided to live here – I fell in love with the city.

"I once had no confidence, but step by step and with prayer and the help of my husband, now I feel very self-confident. And I think living in Jogjakarta, with this artistic society, boosts my confidence.

"I'm catholic and I believe in praying the Novena, so when I was going through a confusing, desperate time in my life, I prayed the Novena to St. Jude Thaddeus. That's who you can turn to during difficult times, so I prayed and prayed for days. One morning, I dreamed that I met some men, farmers, with long hair and wearing very old clothes. I was in a field, like a rice field, and it was very peaceful. One of the men asked me what I wanted, and he gave me a note in a paper. When I woke up, I felt very peaceful and warm. I had never felt as peaceful like that before. I believe I met St Jude Thaddeus in my dream. He was a farmer. He listened to my prayers.

"After graduating from the Indonesian Art Institute of Jogjakarta, specializing in textile art, I really wanted to create my own venture and finally, in 2008, I was able to start working on my own designs with the help of other women artists. Sometimes they take their work home so they can look after their families while they work. I make the designs and oversee the work. When I'm looking for artisans to join me, I make sure they are talented and have the necessary skills.

"I work with cotton, silk and rayon, and we use manual tools such as ropes, bags, needles, nylon threads, batik stamping and canting. I prefer to combine tie-dye, hand-stamping and sometimes hand-painted dying methods.

"I received international and national awards for my batik designs in 1997. My friend told me about Novica, and I hope that by joining I can contribute to preserve and develop our Javanese batik legacy."