Details
Radiant in the sunlight, lotus blossoms are Buddha's preferred offering. Noppadon Kamkong works in mixed media to depict three stately flowers. Applications of golden foil create a luminous effect, and a tiny dragonfly hovers in the clear blue sky.
60 cm W x 40 cm H x 3.5 cm D
23.5" W x 15.75" H x 1.4" D
Gift Info
Free Gift Wrap? No
Premium Gift Wrap? No
Meet the Artist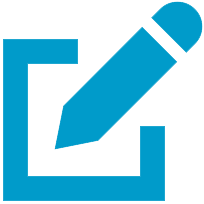 Write a review
"You can see how wonderful Buddhism is through my paintings. I'd like to say thank you to the teacher who inspired me."
"Sawaddee krab. I was born and live in Chiang Mai province. We are a warm family of four – my parents, elder sister and me. Everyone calls me Aun. My father was the assistant to village headman and taking care of his villagers was his main task. My mother was homemaker. She worked part time making Thai desserts wrapped in banana leaves to sell weekday afternoons. Most of her customers were pre-school children from the kindergarten near our house. It was a healthy, reasonable priced treat that generations loved – in fact, some children came back as adolescents to buy my mother's desserts. Obviously, I can say that, thanks to them, I grew up.

"When I was young, life was happiness. I never missed any of the traditional Thai ceremonies in our village because my father always wanted me to participate. Among my traditional performances, I very much like the Tob MaPhab dance. 'Maphab' is an ancient Northern Thai word meaning 'firecracker' and 'Tob' means 'beat or hit.' Tob Maphab is a male dance in which performers use both hands to beat on their bodies in a graceful manner. This action makes a noise like a firecracker.

"My father explained that this kind of dance showed the art of brave fighter. Sometimes a sword or a wooden pole could be used while dancing. Today we no longer fight with ancient weapons. But we preserved the style and identity of the old time performance, a Thai tradition. While in primary school, I had a chance to show the Tob Maphab dance. I'd learned it wasn't easy to make the noise like a firecracker. My friends and I tried beating our bodies to imitate the sound but we never even got close. Instead, our bodies became red. When it was time for the show, we had a skillful senior leader to help us, and we enjoyed it very much.

"After high school, I studied art. I don't know why, because I wasn't good at art. But during my third year, I learned modern art from a teacher who spent his free time drawing Buddha images on temple walls and did not charge for this work. He told me that the greater peace and concentration he received were an important reward for him. He also believes that if we take some time for the religious, God will protect us and our new life will be good.

"This teacher was truly my inspiration. I was impressed with his ideas and his faith in Buddhism, and I seriously started to learn the Lanna art of Northern Thailand. When I finished my university studies, I was ordained as a monk for three months. My family was very proud of me because we Thai people believe that when a son is ordained, parents will receive merit. I personally believe that it was not only the way to pay my parents back, but it was also a good chance to learn dharma. It helps to make me to have more concentration so I live my life with consciousness.

"Early every morning, as a routine for all monks, we had to walk along the street in the fixation way with an alms bowl to receive food and flowers. We walked barefoot, so every step had to be taken with a conscious mind. We walked slowly and carefully. A monk is not allowed to make a choice on receiving. When we came back to the temple, we placed the flowers in front of the Buddha image to pay respect. With the food, we had breakfast with a little of it and shared the rest with the others. Sometimes I received money. I put it in a donation box because monks don't need to use money.

"I was so proud that I was able to follow the monk's principles for three months. Right after that, I entered the divine degree of dharma examination. I passed it and received a certificate. It is equivalent to bachelor's degree but can't be used for job applications. However, the divine degree is one indicator of my intention to study dharma.

"When I came back home, I spent my free time drawing symbols of the principles in Buddhist doctrine. I got inspiration from the Umong ('tunnel') Temple where the inside of its tunnel has some blurred and ruined lotus drawings. But I could imagine their artistic beauty. To the Buddhist, the lotus is an important symbol of Lord Buddha's life and religious doctrine. Buddhists always worship Buddha with the lotus and use this flower in every Buddhist ceremony.

"I painted the lotus in several styles, adding more artistic technique to make it more attractive. For example, I added texture with a crackled surface or created a gold leaf finishing. I also used gold glitter to decorate my paintings. It looks very beautiful and twinkles in the light. Once I accumulated a few pictures, I started to show and sell in galleries. My works got a lot of interest. When I had enough money, I opened my own studio.

"At the beginning, my work sold well. However, my paintings were copied by others. I was depressed and disappointed, and didn't have the concentration to paint at all. The walls of my studio became empty.

"One day, I stood looking at the empty walls. It was I myself who caused all the problems, not the people who copy my work. I encouraged myself. I must stand up to paint again and not care who would copy my work. After that, the walls were filled once more with my paintings. At the moment I have painted more than 1,000 models. Eventually, I asked my cousin to help me with the beginning steps, for example, to stretch canvas on the frames, to paint the first layer, etc.

"I'm very proud of my work because my problems didn't make me give up and I always give myself an opportunity. I participate in fairs big and small; I never refuse. Even when I couldn't sell my work, at least my paintings were appreciated. Now, Novica is an opportunity to show my work to the world.

"You can see how wonderful Buddhism is through my paintings. I'd like to say thank you to the teacher who inspired me. Thank you everyone for visiting my paintings – I hope that my work will be accepted.

"Now I'm thinking I've been successful. At least I can help support my family. However, my mother still sells her desserts because she likes to do it. I'm happy here and lucky to see our old culture and traditions. These also inspire my work."