Details
Thai artist Tawee Donpun paints this fantastic composition, inspired by the wild beauty of Ob Khan National Park, located in the district of Chiang Mai. The artist works in the impressionist style, capturing a grouping of trees with hues of red and brown during autumn. The colors and forms bend and weave in this composition, suggesting the movement and vibrancy of such a beautiful place.
70 cm H x 90 cm W x 3.5 cm D
27.5" H x 35" W x 1.4" D
Gift Info
Free Gift Wrap? No
Premium Gift Wrap? No
Meet the Artist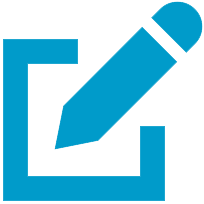 Write a review
"My art is my own destiny; it comes from my heart and my feelings."
"My name is Tawee Donpun, I was born in December 4, 1960. My family is not affluent; we are four brothers and sisters and I am the youngest one. Actually, I had another older brother, but he passed away when he was just 21 years old. We didn't have much money but our parents were never restrictive of our way of life. They supported all our endeavors and encouraged us to make our own way. In my case, I knew from an early age that I loved the arts. I used to study the art books at school or go to my local temple and admire the mural paintings. I love the area surrounding my parents' house - it's filled with nature all around and every time I try to paint it I feel like I'm returning home.

"Unfortunately, due to economic reasons, I was unable to continue my studies after finishing high school. But I have no regrets because I made it on my own. I sent one of my paintings to a contest and I won. This made me more confident and proud because I had studied all by myself. I bought my own materials to paint and to achieve success.

"By the way, after leaving school, I was ordained as a monk. Under Buddha's guidance I achieved experience in the life of religion. I learned to concentrate my thoughts which helps me when I am painting. I was assigned to be the arts officer at the Hill Tribes Research Institute and, after six years in the priesthood, I left it to go into the army for two years. After that I married and had a son. I worked in many different businesses and I realized it wasn't for me - I cannot be a merchant; they make money through cheating and deceit.

"I had to make it on my own, so my wife takes care of promoting my paintings which leaves me free to paint. One day, the president of Thailand's Tourist Bureau bought some of my paintings and all of a sudden people became interested in my work. I began to sell my paintings and in 1999 I had my first solo exhibit in Bangkok.

"Every person has his or her own destiny and we always have an opportunity to realize it - it's up to us whether we can catch it in our hand or not. The arts made my life better. I was able to make a career out of it and feed my family. My art is my own destiny; it comes from my heart and my feelings. I paint about nature and how I view it. I hope you enjoy my work.

Donpun's work has been on exhibition in Thailand as well as in Japan.