Details
The blue-green waters of the ocean toss beneath a grey, cloudy sky. At the horizon is the foggy image of a rocky island. With a great passion for nature, Diego Bejar expertly captures this scene in the impressionist style, allowing forms and colors to blend together in a truly expressive composition. He paints from the Barranco district of Lima, Peru.
Artwork: 20 cm W x 20 cm H
Artwork: 7.75" W x 7.75" H
Frame: 27 cm H x 27 cm W x 2.5 cm D
Frame: 10.75" H x 10.75" W x 1" D
Gift Info
Free Gift Wrap? Yes
Premium Gift Wrap? No
Meet the Artist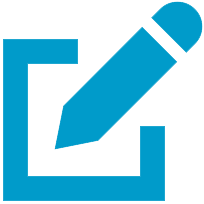 Write a review
"My passion for expression, for colors and drawing led me to leave everything behind. At last, I decided to give my instinct free rein."
"I'm Diego Fernando Bejar Luksic, born on June 26, 1982 in Cuzco where I spent most of my childhood and all of my adolescent years. I also went to school there. During that time, my grandmother, mom and siblings were a constant presence in my life.

"From the time I was a child, I've enjoyed making things with my hands. It was my way of playing. My mother is an architect and my grandmother could do almost anything. We lived on the Ollantaytambo hacienda and it was incredible. So art and color as well as the beauty of the natural world were all a part of my life. They still are, even though I live in a city as complex as Lima where it's difficult to find clear, open spaces to relax and paint.

"I remember how, when I was living in Cuzco, you could feel the green of the mountains and perceive how they were integrated with the stone fortress. In my attempt to understand nature, I entered several different universities to study natural sciences, or biology. Although studying science was okay, my passion for expression, for colors and drawing led me to leave everything behind. At last, I decided to give my instinct free rein. With my mother's help, I was able to complete a university degree in painting, and this experience was enriching. There, I was able to develop my vocation for the arts, linking handiwork with the reflexive.

"While at the university, I had my first experience with plein air painting in a village named Obrajillo in the sierra of Lima. I now lean toward landscape paintings.

"This is why going camping, taking long walks and painting natural landscapes were — and still are — sublime experiences for me. In some way, they set me on track to study and work in colors through landscapes and nature.

"I'm currently preparing my undergraduate thesis, which deals with recreating the natural landscape — that is, the imaginary. I've had a schooling that links color and abstraction through chiaroscuro and color stains. Therefore, I order my colors according to temperatures and by way of strokes of color to create atmospheres that are both coherent and expressive at the same time.

"This project is based on a study of colors in the natural landscape itself. This is why what I like best about my work is the contemplation of nature with a personal intention. When I go to work in my studio, I work from my plein air sketches.

"My materials are the classic ones used by painters throughout history — stretched canvas and oils or other pigments. They permit a high technical level in the elaboration and construction of color in the painting process, whether outdoors or in the studio.

"If my friends were to describe me, I think they'd say I'd a hardworking guy, a good friend, fun. Like everyone else, I've been through some tough times, like when my grandmother and other beloved family members passed away. Now I understand that each moment in life is valuable.

"My dreams for the future are already present. They live in my painting and my development as a reflexive human being who is conscious of the things around me — not only the social but also the natural — as a premise to become conscious of the strong changes the planet is subjected to because of the uncontrolled development of industry. We the lack a vision for the kind of future that we will be leaving to our children and others."
More from this Artist