Details
Standing before a reverent crowd, a man holds a aloft a sumptuous golden gift to God, the people's source of help and strength. Townspeople watch silently and some close their eyes in prayer. Alfred Cran-Mensah's expressionist style creates a sense of magic ans anticipation through a colorful palette and dots of color that swirl in spirals. "A heart full of gratitude recognizes the need of saying thank you with a gift," the Ghanaian artist confides. "We know very well that it is the password that gives one access to receive another opportunity for greater result, influence and authority in life."
Exterior: 48.5 cm W x 61 cm H
Exterior: 19" W x 24" H
Artwork: 41.5 cm W x 54.5 cm H
Artwork: 16.25" W x 21.5" H
Gift Info
Free Gift Wrap? No
Premium Gift Wrap? No
Meet the Artist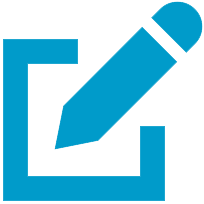 Write a review
"It is my hope that, through my art, you feel joy, satisfaction and fulfillment."
"My friends say I'm a friendly person, willing to assist others to the best of my ability.

"I was born on May 4 in Accra.

"At the tender age of four, I started exhibiting signs of a natural talent in drawing. My father noticed this and, during vacations, he sent me to an informal artist in the neighborhood to observe and learn from him. I'd carry along my colored pencils and notebook. The artist, whom I called Joe, would hand me a picture to try to create the same image. When I finished, he'd take the time to make the necessary corrections with me. These vacation artist visits became a norm throughout my basic educational level.

"I opted to study visual art in senior high school. I also had the opportunity — again during vacations — to learn other forms of art with an Afro media company that worked with billboards, posters, banners, etc. My passion for art increased over time as these influences stirred my inner tenacity to specialize in painting. I emerged with the scorching light of maturity in painting through self-taught effort and inspiration.

"In the year 2000, I went into painting full time. I used to paint vegetables and fruits on card stock to sell to schools. I introduced the canvas works along side. Over time, I have been able to live from my art.

"My favorite part of my work is the final result. This is because when I start a painting, I have the concept — for instance a seaside scene or market — but I do not know the composition. I keep changing the composition until I finally produce a unique work of art.

"In art circles, I am known as Klan Mensa and this is how I sign my paintings. I work mainly with acrylic on canvas, using a palette knife. My works are characterized by rich color, which emphasizes all the important compositional values such as forms, proportion, color graduation and perspective.

"My compositions put you in a state of silent contemplation and also create a sense of curiosity about the entire picture. My inspirations are basically centered on people and places, such as the daily activities of people at work, or cityscapes, market scenes, festivals and more.

"I am also inspired by the potent dynamic men and women in the environment in which l live, because people like this show care, courage and selfless dedication to hard work in their realms of life. With the investment of this personality, I believe my paintings have contributed immensely in promoting Ghana's manifold rich cultural heritage to different countries.

"It is my hope that, through my art, you feel joy, satisfaction and fulfillment."