Details
Andre de Miranda masterfully portrays a the image of a blue dove of peace in this limited edition print. Using an intricate woodcut technique, Miranda works with blue ink to depict the dove in mid-flight.
Titled Paz in Portuguese.
Mat: 27 cm W x 31 cm H
Mat: 10.75" W x 12.25" H
Artwork: 14 cm W x 18 cm H
Artwork: 5.5" W x 7" H
Gift Info
Free Gift Wrap? Yes
Premium Gift Wrap? Yes
Your Purchase Makes a Difference!
This artist is currently supporting and providing for the education of their children, grandchildren, or children in their community, whether it be at the primary, secondary, or university level.
Andre de Miranda
Brazil
Original drawings and paintings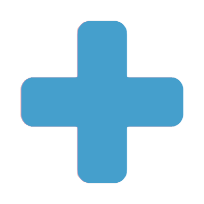 View full collection
Meet the Artist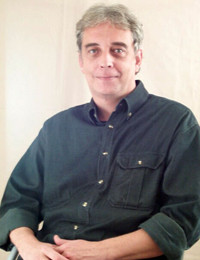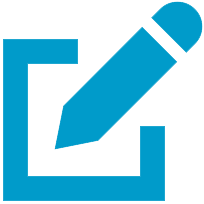 Write a review
"I was lucky enough to learn by frequenting great workshops with the best engravers in Brazil."
"I don't carve with force, I carve with fury. The art of the xylograph is fury. Different from painting, which is realized using a brush that slides across the canvas, the xylo is a naturally violent technique that is executed through subtraction. Tree bark ripped from the matrix originating the negative tracery that will be the impression on the paper. Each original xylograph carries with it the vestiges of this violence, which can't be hidden. It is there that the tool employed is seen, scars that appear in my work.

"The technique of xylographs, or woodcut prints — in Greek 'xylo' means wood — results from direct manual incision into the wood, utilizing implements like gouges, knives, and chisels. Each implement corresponds to a type of furrow left in the wood. It is a technique that allows for surprises as opposed to painting, which materializes little by little. In engraving, one only knows what has been made at the end of the process.

"Almost all artists pass through a phase of engraving, but very few remain faithful to this art. I've been making engravings since 1976; I was lucky enough to learn by frequenting great workshops with the best engravers in Brazil. The xylograph is an expression very characteristic of Brazil. It is a simple and cheap way of reproducing images, which has been used since the 9th century in the Orient, and was officially brought to Brazil with the royal press at the beginning of the 19th century. But already in the 16th century, the time of the discovery of our territory, the Kaiapo people had employed the principals of xylographs, using wooden stamps, upon whose surface were engraved designs to be stamped on the skin to adorn themselves for festivals and rituals. But it was in the 1930s that xylo arrived on the national scene due to the hands of the artist Goeldi. Among popular arts, the xylograph is the traditional illustration of the little pamphlets of poetry, popular poems sold in the streets that tell of life in the northeast.
br>"My work is inspired by diverse themes; everything is a pretext for an artist to create. I am a teacher of this technique and I always say to my students that engraving is not a stamp; each one is different from the next."

PRINCIPAL EXHIBITIONS

2002 - Atelier Livre – Porto Alegre
2002 - Galeria Gravura Brasileira – São Paulo
2002 - Museu do Trabalho - Porto Alegre
2001- Collective - X Salão Artes Plásticas Fundação Cultural de João Pessoa (FUNJOPE) - Paraíba
2001- Collective - 5th Triennial of Prints – Ino-Cho Paper Museum – Kochi-Ken - Japan
33rd - Collective - Salão de Arte Contemporânea de Piracicaba – São Paulo
11th - Collective - International Print Biennial – Varna - Bulgaria
49th - Collective - Salão Piracicaba, São Paulo ( Menção Honrosa )
2001 - Two Simultaneous Individuals - Clara Arthaud e André de Miranda - Galeria Villa Riso, Rio
2001 - Individual - "Xilo, a Arte da Raiva" - Engravings and Matrix - Espaço Cultural Via Parque - Rio de Janeiro
1997 - Collective - Salão de Pintura de Maricá, Rio de Janeiro- gold medal especial
1996 - Collective - First Salão SESC of Engraving, Rio de Janeiro
1995 - Individual - Espaço Cultural Banco do Brasil, Mato Grosso do Sul
1994 - Collective - Centro Cultural Octavio Guizzo, Mato Grosso do Sul
1994 - Collective -Parque Lage School of Visual ARts, Rio de Janeiro
1992 - Second Biennial of Engraving - Fundação Memorial da América Latina, São Paulo
1988 - Espaço Cultural Petrobrás - Rio de Janeiro
1984 - Fourth Exhibition of Engraving Solar do Barão, Curitiba, Paraná

Collections
2001 Gallery Art Grafic, Varna, Bulgaria
2001 Ino-Cho Paper Museum – Kochi-Ken - Japan
2001 Núcleo de Gravura do Rio Grande do Sul – Porto Alegre