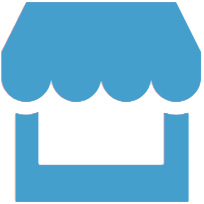 Ships Fast from the U.S.
Details
Ritu honors Hinduism and Buddhism with a glistening jap mala that is crafted by hand with rudraksha or ganitrus seeds. Also known as prayer beads or rosary, it consists of 108 malas or beads, sometimes 109, which are flicked with the thumb during jap or meditation. That way the person may concentrate fully on repeating mantras. In Buddhism, the 108 beads represent the human passions, while in Hinduism their symbolism is more complex. The number may refer to the names of Vishnu and Shiva in the Mahabharat; the 108 Upanishads; the number of deities of knowledge and various sciences; and the various permutations of the soul's defects, amongst others.
According to Hindu custom, the correct way to hold the jap mala is with the right hand, draped over the middle finger and using the thumb to flick through the beads. Since it is believed the index finger represents ego, the greatest impediment to self-realization, it is best avoided when chanting on a mala.
Rudraksha is a large evergreen broad-leaved tree whose seed traditionally used for prayer beads in Hinduism. Preparing the seed beads must be carried out in a particular way. After the seed is left to dry in the sun, the skin and pulp are removed. The seeds must then be further cured by soaking in various precious oils, including almond oil mixed with musk, and oil from sacred trees. Finally, the prepared beads are roasted in the smoke of a sacred fire in which seven different sacred woods have been consumed. Afterwards, ghee may be used to harden the beads and black ash from the fire may be rubbed into the seeds as well.
Dried seeds with polyester tassel
Made in India.
Ships fast from USA.
Gift Info
Free Jewelry Packaging? Yes
Premium Jewelry Gift Box? Yes
Your Purchase Makes a Difference!
Meet the Artist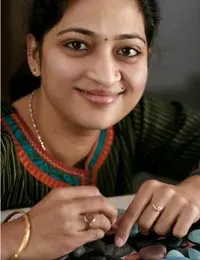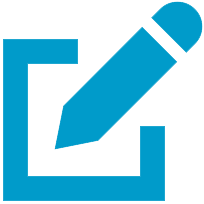 Write a review
"Slowly my husband encouraged to me create some jewelry… thus I started on my journey. I am greatly influenced by the ancient designs and I bring them to my work."
Update (May, 2019)

"Hi friends! It's been 12 years now since I became associated with Novica. When I started my journey as an artisan with Novica, I was new in this craft world, and started with just a few of my own jewelry designs. Novica gave me an opportunity to showcase my talent and designs. It is because of Novica that I could establish myself and achieve my dreams, despite my illness. I have been suffering from osteoporosis and bone TB for the last 10 years, and I am still under treatment.

"My medical condition affected me emotionally as well as physically, to a certain extent. Because I was bed-ridden for a long time, my work suffered; and this really depressed me. But I never lost hope. So as soon as I was able to move around, I started working again. I wish to re-establish my work and move ahead in life.

"When I started designing jewelry, encouraged and supported by my husband, my jewelry designs were crafted by other artisans. Previously, I did not have a workshop. Now I have my own workshop where I have a team of 25 people working with me on a full-time basis. Around 10 artisans work part-time for me, especially women from the rural areas of Rajasthan. They work from their own houses on their own schedules. These women usually craft the beaded jewelry. Beads and other necessary materials are supplied to them, along with the designs and combination of beads to be used. They in turn complete the work, and then we collect it. In this way, they work securely in their homes, and it gives them a chance to show their work, their skills and talents. This gives them confidence and brings smiles to their faces, with an opportunity to earn money as well.

"My workshop is divided into two parts. In one part of the workshop, the silver crafting is done; while in the other part, the crafting of beaded jewelry is done. We use traditional methods of crafting silver jewelry like melting, wire work, beading, studded gemstones, etc. My husband and only son assist me in my workshop. The best part about my designs is that they are very pretty, traditional yet stylish and comfortable for everyday use. At times it is really challenging to keep pace with the ever-changing fashion trends, but I certainly look up to this challenge as it gives me new opportunities to learn and design more.

"I have also dedicated some of my time to an NGO in Rajasthan that works with school children and provides medical facilities to elderly people. The NGO is connected with a school where we provide education, books, uniforms and other necessities to the school children. We are also connected with an eye hospital in Jaipur, where we take care of all the expenses required for any cataract operations. We also take care of the post-operative medical requirements of the elderly people who have undergone the operation. I have received the prestigious Bhamashah Award, which is given to individuals/ NGOs for their contributions to society. I am thankful to Novica for the platform that it has given me. I hope that I will keep designing new jewelry with even more dedication and get appreciated by everyone, especially Novica customers."

Original Artisan Story

"Hi, I'm Rituu Agarwal, and I was born in Jaipur, popularly known as the pink city. But did you know that it is also called the City of Gems? For me, to be in the field of jewelry is like being in dreamland for I have always wanted to be connected to this wonderful world of gems and jewelry.

"I grew up here and had a lot of fun. The vibrant and architectural beauty of the city is a sight to enjoy. I remember spending our weekend time in the park and strolling around the monuments. This always took us to the ancient era of kings and queens.

"Though I have always been fascinated by the art of jewelry, I never got to actually be in the field until I got married. Many people in Jaipur have a long lineage in crafts and trade, which has been handed down from generation to generation. And my husband is one of them. His family has worked in the design and crafting of jewelry for many years and, when I married him, I was exposed to its vast and enigmatic beauty. I would spend endless time watching them work. It was a delight to see.

"Slowly my husband encouraged to me create some jewelry… thus I started on my journey. I am greatly influenced by the ancient designs and I bring them to my work. I also work on contemporary themes.

"It has definitely been a long journey for me. I know I have a long way to go and I need your support. I want to invite you to my small world to see and appreciate my collections."