Details
Boats bob in the shallows at the edge of Lake Chapala and fishing nets dry in the tenuous light of the setting sun. In the distance, indigo mountains lie low around the vast natural lake. Mexico was a constant source of inspiration for artist Georg Rauch, who depicts the quiet scene in a signed and numbered silk screen print. He selects pastel shades of orange, grey and dusty lilac.
Titled "México" in Spanish.
89 cm W x 58.5 cm H
35" W x 23" H
Gift Info
Free Gift Wrap? No
Premium Gift Wrap? No
Georg and Phyllis Rauch
Mexico
Giclee prints of original paintings, silk screen prints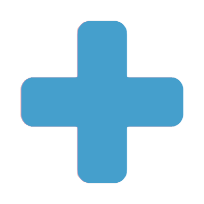 View full collection
Meet the Artist

Georg and Phyllis Rauch
Giclee prints of original paintings, silk screen prints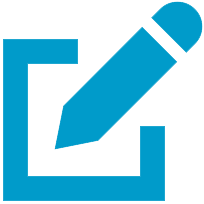 Write a review
"Georg painted from the morning until the last light of the day... Mexico, where we lived for almost 50 years, was also a great source of inspiration from the start."
"Georg Rauch was born in Salzburg, Austria in 1924. He was a great, charismatic expressionist artist. He loved to laugh and people laughed with him. He observed everything around him like a game of chess and imagine the next moves in the game," his wife Phyllis says of the late artist.

"When Georg was a boy, he loved to draw, paint and invent things. His first themes were the long paths that extended between the tree-lined boulevards in Europe. Horizons always fascinated him. When he was nine, he would take his bicycle to a nearby town again and again to try to improve his watercolor paintings of a small church there.

"Even though his mother was Jewish, he was drafted into Hitler's army during World War II. While his mother hid her Jewish friends in her attic, young Georg was sent to Russia to fight a losing war. After the awful winter there, he was captured and almost died as a prisoner of war in Ukraine. In his memoirs, "Unlikely Warrior: A Jewish Soldier in Hitler's Army," he told how many of his self-taught talents helped him survive when others around him died.

"As a boy, Georg learned Morse code, how to make shortwave radios, to cook, play the harmonica and to play chess. Each one of these talents — along with his ability to plan ahead — helped him escape, survive and save other people's lives. He never felt proud of those achievements and was embarrassed when he was awarded the Iron Cross for saving an entire battalion. He simply felt lucky to be alive.

"His achievements in Russia inspired his work for the rest of his artistic life. In the prison camp, he contracted tuberculosis of the bone, and this also impacted his art. Georg spent two years in a sanatorium, where he passed the time by entertaining fellow patients while they rested in the Alpine sun. He would later say, 'That was my best art school.'

"Before his hospital stay, Georg attended the Vienna Fine Arts Academy and was a student of the famous professor, Boecki. He also audited some classes at the University of Vienna. In one art class, Georg wanted to know what the teacher had to say about crimson. The teaching assistant said, 'It's not a color for the art master's palette.' Everyone who has painted in oils knows how important and versatile crimson can be. So Georg took his brushes and paints, and left. He was a self-taught artist in general and often thought that many art teachers tend to destroy everything good and creative in their students in trying to make copies of themselves.

"After the war and his hospital stay, Georg's life began again. He became famous in Vienna for his incredible parties. But he had to decide what he wanted to do for the rest of his life. Although he'd thought of being an architect, his hip joint had been surgically fused, so he couldn't sit long at a drafting table. He asked his mother for guidance and she replied, 'Why don't you become an artist?' He said, 'But, how will I earn a living and support a family?' His mother smiled. 'As far as I know, no one in the family has ever died of hunger and I don't think you'll be the first.' How many mothers have said that to their children?" Phyllis says with admiration.

"For the next ten years, Georg painted sad men and clowns as he dealt with all that had happened since his 18th birthday. Although his friends could see it, he wasn't ready to recognize or accept that these men were representations of himself. Little by little he came to accept his feelings of fears, sadness and shame, expressed through oil on canvas.

"He lived and showed his art in Europe, New York City, California and Mexico. Each of these places had a special effect on his themes and colors.

"A friend, John Front, was an aerial photographer who taught Georg the silkscreen process during the 1970s. Georg made many silkscreen prints depicting nature, boats, nudes and Harlequins. He always worked alone.

"While he used intense and bright colors, the sketch was very important in his works. 'Everything begins with the drawings… then the painting, silkscreening and watercolors,' he'd say.

"Georg was an expressionist. He painted what was in his heart and soul. He painted his joy, his sense of humor, his anger and worries. He didn't talk much about his work or think about the reasons and motives. He preferred that people look at his work through feelings instead of questions. Waking up every morning with the freedom to paint what he wanted without thinking about selling it — this was his joy!

"Georg painted from morning until the last light of the day. His inspiration came from within — his mind and heart, his life experiences and imagination. Mexico, where we lived for almost 50 years, was also a great source of inspiration from the start. He loved strong colors, the incredible trees, landscapes and tropical flowers. When a newspaper announced his last exhibition, the headline called him 'The most Mexican Austrian!'

"Georg painted alone but, many times, he was inspired by my own passions. When I began collecting cactus, these plants began to appear in his paintings. When we both fell in love with Mexican handmade wooden chairs, Georg painted a series that included them. One of our cats was often seen in his works.

"'I'd wake up each morning and couldn't wait to see the painting I'd started the day before,' he often said.

"We were always happy," Phyllis recalls. "When we donated Georg's art to worthy community causes, we used the money to send children to school, or to buy crutches and wheelchairs for crippled children. I organized Christmas celebrations for the elderly women in our village where they enjoyed the entertainment, food and gifts.

"My dear and fascinating husband died in 2006. He always had plans for the future and wanted to continue painting and writing. He described his brain as a tall tower. He never had to seek inspiration or new ideas because his mind always had something new to offer him."

A writer and accomplished artist herself, Phyllis Rauch continues to live and paint in their little Mexican town.