Details
Tall mountains stand as silent sentinels that guard a woman on the beaches of Rio de Janeiro. "My series 'Bathers and Mountains' is the product of long years of observation of sunbathers on the beaches of Rio de Janeiro," says Vladimir as he describes his work. "My intention is to portray spiritual beauty along with simple pleasures. It is about the union between human and cosmic nature." Vladimir's creative technique combines acrylic paints in ochre hues over his black and white photographs. The result is a composition of inspired surrealism.
Titled "Banhista e montanhas VIII" in Portuguese.
64 cm W x 59 cm H x 2.5 cm D
25" W x 23" H x 1" D
Gift Info
Free Gift Wrap? No
Premium Gift Wrap? No
Meet the Artist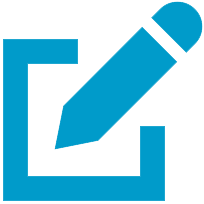 Write a review
"My mystic friends said I had gone too far and had called upon the spirits of those who I had been painting."
Vladimir Machado holds a Ph.D. in Art and Painting and is an adjunct professor at the School of Fine Arts, in Rio de Janeiro Federal University. He has participated in several individual and collective exhibits in Brazil as well as in France, Holland, Belgium, Colombia, Argentina and United States.

"I was born in 1951 in Rio Grande do Sul, on the border with Argentina, in a village where electric power didn't arrive until 1979. If electricity is a symbol of the 20th century, then you could say I was born in the 19th century. I was born at home without a doctor – my grandmother helped my entrance to the world.

"I began to paint when I was a child, and I haven't stopped since then. I have been blessed with the appreciative comments of artists, writers and intellectuals from Brazil's art critics. My paintings can be seen in museums and private collections around the world.

"I enjoy researching art and technology before I embark on a theme, and one of these took to me to Italy, to visit the ruins of Pompeii. I wanted to see the frescoes on the walls that have been preserved by Vesuvius' ashes. When I arrived in the city, which has a mythical hold over occidental art, I felt how a Muslim does when he arrives to Mecca, or a Catholic visiting the Vatican.

"From there I embarked on a series of paintings that celebrates love of life and simple pleasures as a defense against the inevitable possibility of death. In 1997 I came very close to dying in a fire at my studio, when I was working on the 'Pompeii Memoirs' series.

"I had done many sketches and had many photographs from my trip to Pompeii, so I had embarked on a very passionate work because I had experienced a revelation on what true art should be like. I was working non-stop 'til 3 or 4 am painting still life, a series on mythologies, sensual callipygian bathers in Copacabana, and Baucus Triumphs, etc.

"It then occurred to me that I should paint the other side of Pompeii: the victims suffocated by the ashes of the volcano. I started painting compositions inspired by dozens of photographs of petrified people at the moment of their death which I called 'Victim of the House of the Tragic Poet.'

"Then, all of a sudden, a fire started in my studio at 3 A.M., most of the paintings where turned into ashes and I ended up with bandages on my body as if I were another of those victims I was trying to paint.

"My mystic friends said I had gone too far and had called upon the spirits of those who I had been painting. After my brush with death, I now limit myself to painting the beautiful side of life, always thankful for being alive and in good health."