Details
Golden light envelops rugged rocks that jut into the ocean. The darkening sky intensifies the glorious colors of sunlight reflected on the water. Washing gently to shore, the waves are tinted with rose and orchid that contrast with deep sapphire and sunny yellow. Prachuap Chaikham-udom paints an enchanted island scene from Thailand.
61 cm H x 81 cm W x 3 cm D
24" H x 32" W x 1.2" D
Gift Info
Free Gift Wrap? No
Premium Gift Wrap? No
Meet the Artist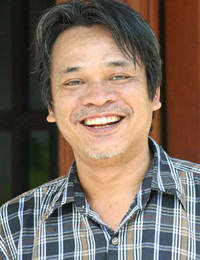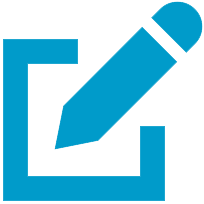 Write a review
"My mother has influenced my life in every way. She is the one who took care of us five children with her own hands."
"My name is Prachuap Chaikham-udom and I was born on March 24, 1957. My parents have five children and I am the second oldest. Our family owns a Thai sweetmeat making business. My brothers and sisters and I were always the assistants for my mother. She is a great northern Thai sweetmeat maker - if you have ever tasted her work you will never forget it. Her products have been famous for many years – over 50 years! Many people have ordered her works from many places and we always had a lot of work every day. We woke up early every morning, at 4 am, to prepare the ingredients of the sweetmeat. The children helped out by stirring the mix together and helping in any other details. You know, ever since I was young I have always helped my mother out and watched her, as she was mixing the ingredients, making the portions, when she did everything. But no one can make it taste like hers, not even me or my sisters.

"My mother has influenced my life in every way. She is the one who took care of us five children with her own hands. Ever since I was young I was interested in painting and loved to draw. It started when I was at primary school. I saw my friend standing in the door of the classroom and was impressed by his pose. I drew it on one of my books and thought it turned out quite well. I've been inspired to create portrait paintings since that time and have never stopped painting and drawing. For sure, my mother supported me to do the things that I wanted to do. This made me more confident and forward. I chose to learn more about art at the painter's high school and continued on in the arts faculty of the technological institute. I focused on portraits - human, animal, plant and flowers. I love to create compositions and light, especially pictures with movement.

"During the course of my studies I met a girl and we got married. I was 25 years old and didn't hesitate at all. Later I understood that it was the impetuous feeling of young people. It wasn't real love and we got divorced two years later. I was very sad at the time, and we had one daughter together. I moved and tried to study at another university, but I couldn't pass the test. I came back home and helped out with my mother's business. She still supported and encouraged me, telling me to continue with the development of my painting. Time kept passing and I stuck with the family business, as well as painting in order to relax and concentrate. Painting time was tranquil time. Fifteen years later I became interested in photography and tried to take a lot of pictures. My mother loves flowers, and when I would take pictures of lotuses or roses for her she became very pleased. I decided to implement photographic techniques in my paintings and learn more about light.

"My mother passed away just last year. Our business is now run by my sister. But the taste and charm of it have changed. I decided to leave and live with my father and my daughter at the other house. I am still painting and often exhibit in the art galleries. This has worked out well for me, as many people buy my paintings. This year is when I have finally dedicated myself fulltime to painting. I feel like it is the only thing in my life. I am happy when I pick up the brush and paint several colors on the canvas. I am deep in my own world and spend all the day doing it. I love this time so much, but it would be better if my mother were still here. However life must go on, and I decided to spend my time in this way. I will do it the best I can and hope that others love it like I do."
More from this Artist